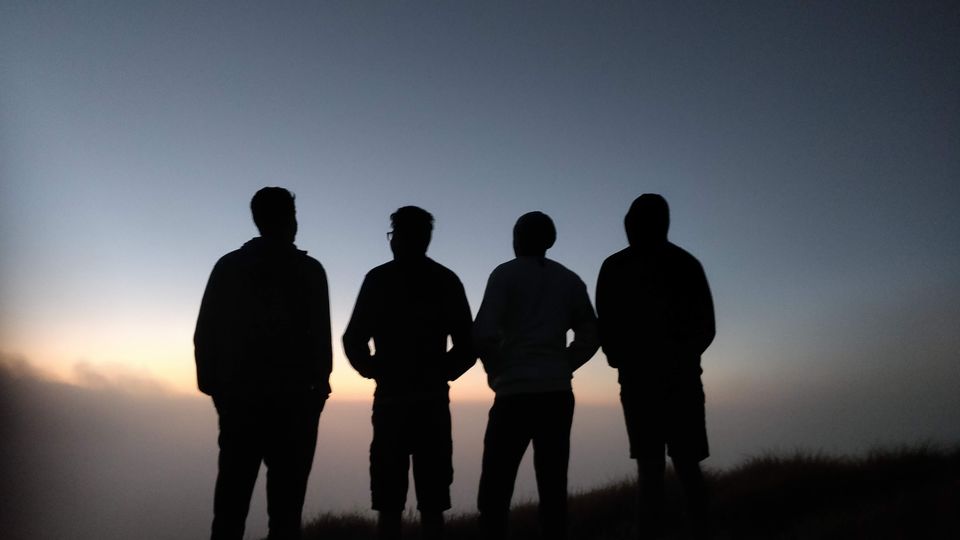 Photo blogs are so much easier,  but Tripito somehow manages to make your amazing pictures look really bad.
This is my first blog, so critics please go easy on me.
We all have seen some amazing destinations on Instagram and always wished to visit the place.  Well I decided to make our wish come true.
I was in love with this page called Cloudfarm Munnar,  it was a beautiful campsite in Munnar with the cloud bed under your feet.  I fell in love with all the pictures they uploaded and wanted to visit the place real bad and so I convinced my friends,  we made the the advance payments and left for Munnar.
Me along with 3 more friends left on Friday night,  and the plan was to make it back on Monday night so that my friends who are in night shifts can attend office.
We reached Munnar at 11am on Saturday.
The roads were decent,  and the views we're mesmerizing but the temperature was not as cold as we expected. 
We packed major winter clothing because we read news that it snowed(it was just frost actually) Munnar a couple weeks earlier and we were prepared for sub zero condition.  We were definitely disappointed.
We booked a normal lodge for Saturday as we had spent huge money on the camp stay which was on Sunday and we were all excited about that.
We rested and left in the evening to get a view of the sunset.
This is when we saw the effects of the devastating floods that hit many parts of Kerala and Munnar was the most affected. 
The roads were torn apart and my respect and fear for mother nature reached a new high.
We were late to reach the sunset point,  so we parked on the way and watched the sunset from there and it was beautiful. 
I got a call from the campsite people and they asked me if we needed single or group tents.
They call me again after an hour and they tell me that their place is shut down and our stay for tomorrow is cancelled.  We were all livid,  this was one thing we were all excited about and the reason we came to Munnar.
He then told us that he will get us another campsite,  which was not as good as Cloudfarm,  but at least something is better than nothing.  So we agreed.
They confirm the place and ask us to report at 11am tomorrow.
With this disappointment we went to bed,  hoping that the new place will be decent.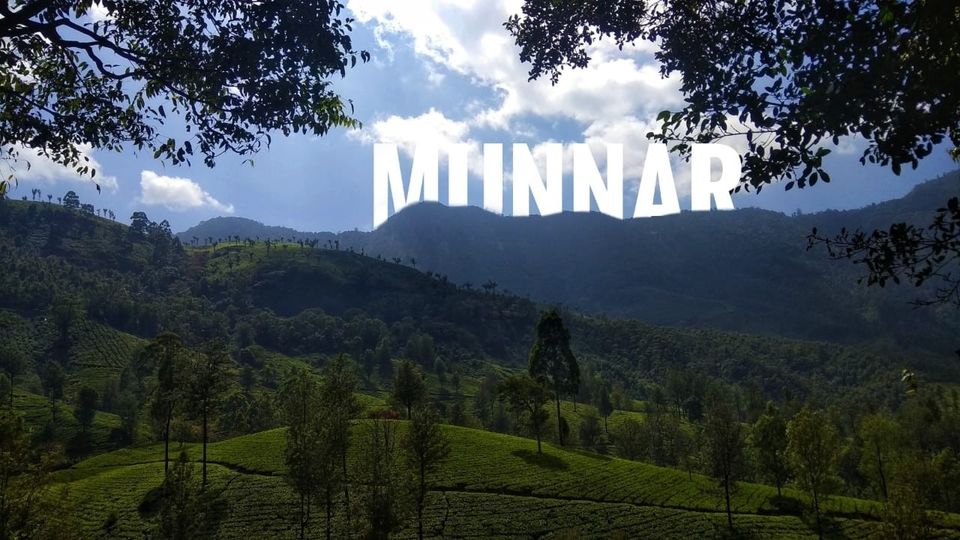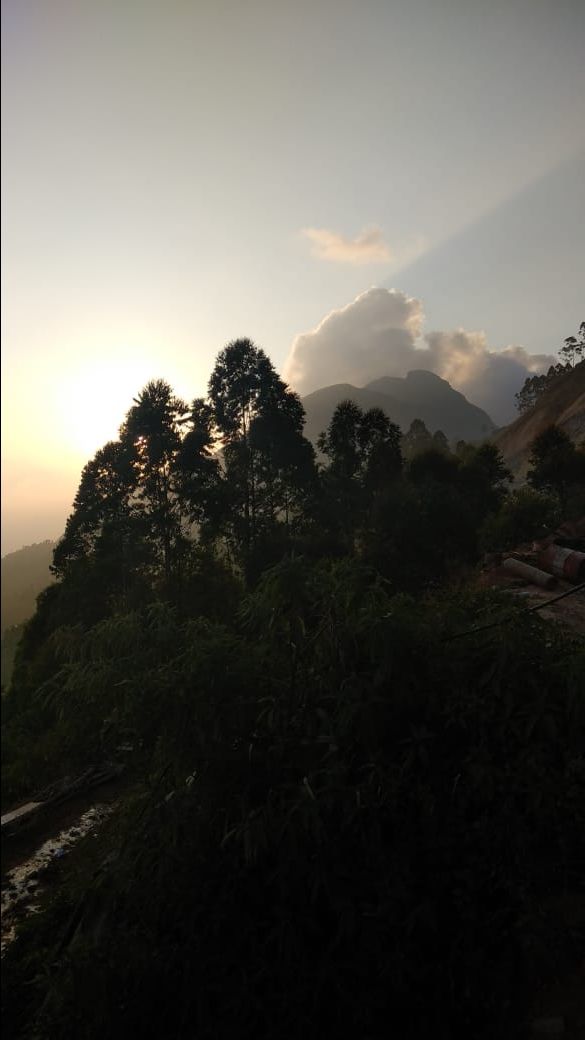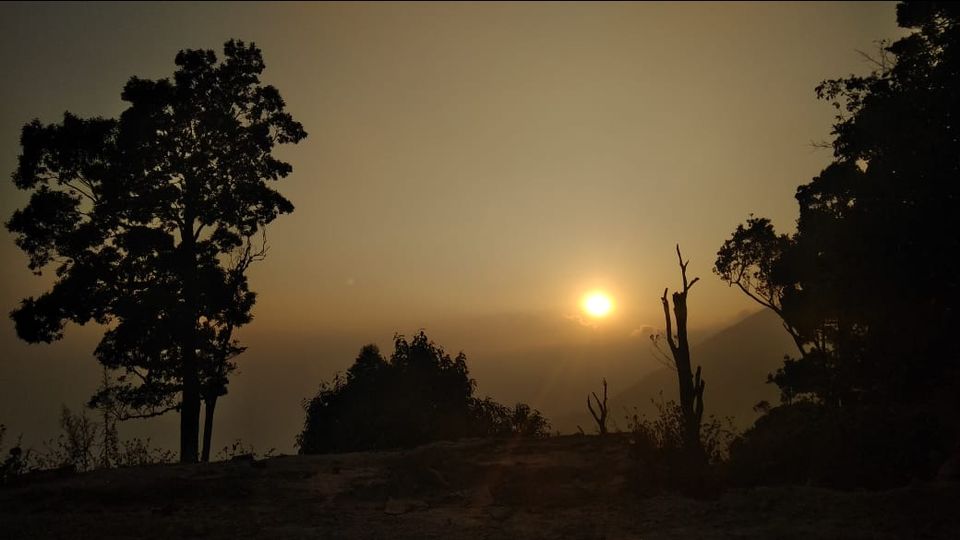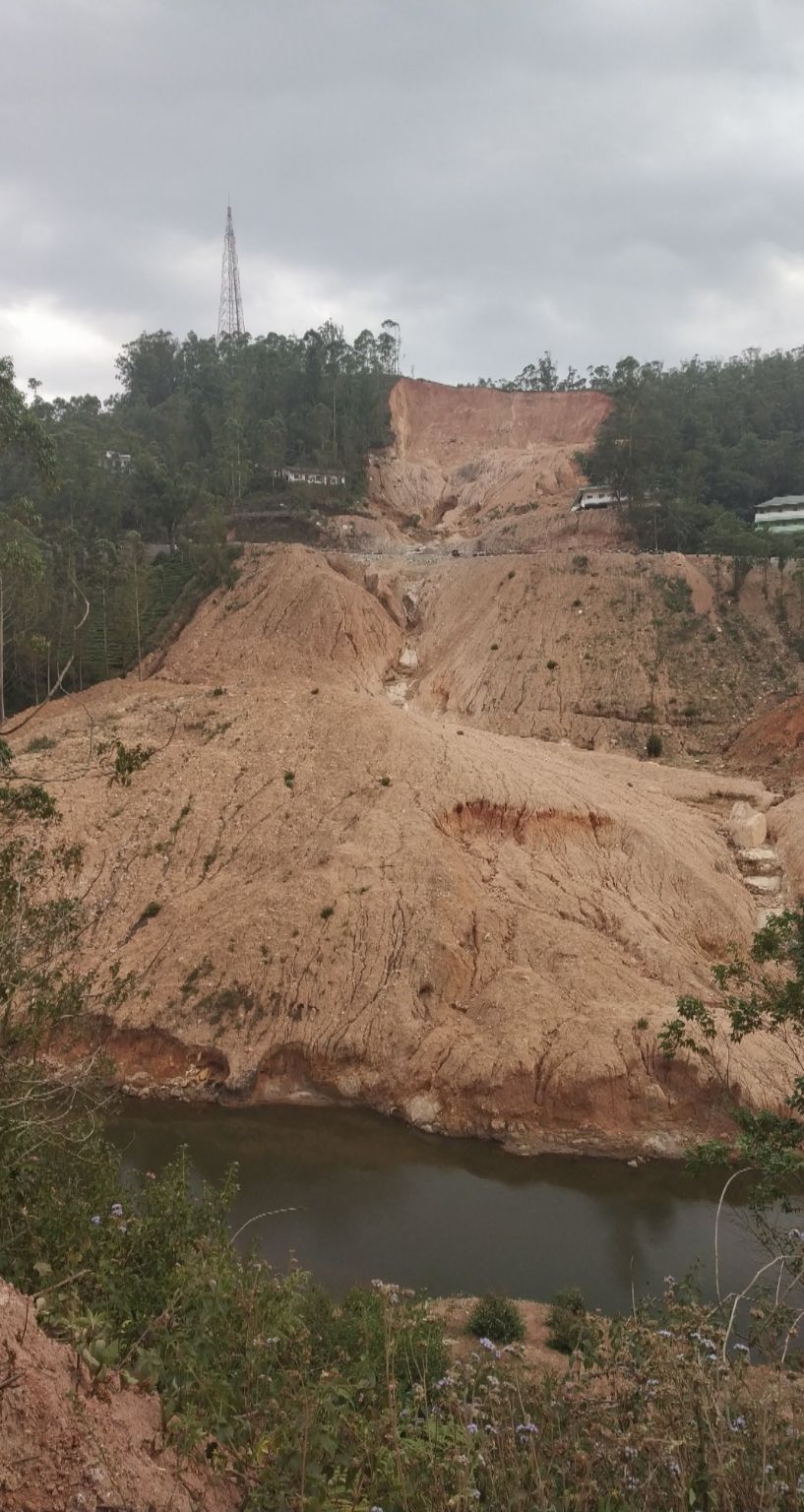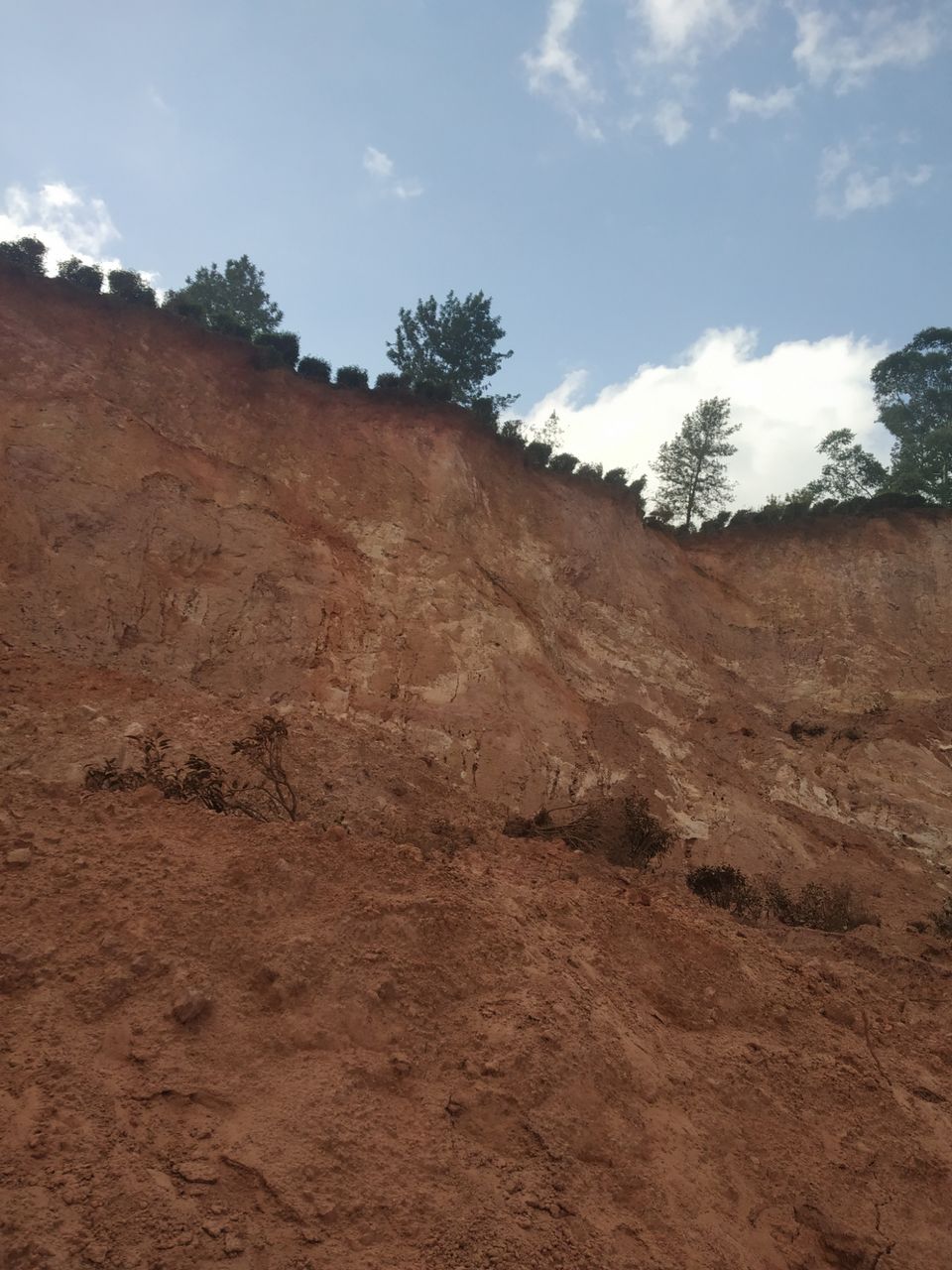 We had decided the wake up at 5am to watch the sunrise,  and I had set some 100 alarms,  but snoozed them all and slept till 9.
We got ready to go to the campsite.  We called him to ask for the location and he didn't pick up,  we kept calling until he finally did and guess what?  Even he gives the same excuse.  "Even our campsite is shut down by the government".
We were furious at this time.  This was the worst experience I have faced in all my trips,  Thank you Cloudfarm.
Then we went to the town and asked around and then someone told us that there is a government organized campsite.  We did not think twice and decided to go for it as there is no way that a campsite organised by the Kerala Forest Department will get shut down. 
We made our way there and booked the place. 
The itinerary included camp stay,  dinner and campfire for the night and sunrise trek in the morning. 
The trek included a view point called Shooting point (because many movies were shot here)  and the peak. 
We had our own vehicle and didn't want to spend money on Jeep till the camp site and even the forest department people said that we can take our vehicles and there is a parking spot there so we left in our own vehicle.
This was around 4: 30.
The roads were pretty decent at the start and as we started ascending it started getting bad and then it turned inaccessible. 
There were big rocks and we had a sedan with low ground clearance (only if we had an SUV) so with this disappointment we made our way back down and took a jeep.
Half way through the Jeep guy asks " Do you have the receipt for the campsite ", everyone starts checking their bags and pockets and we realise that we left it in the car. 
We make our way down again, blaming each other.  It was 6 pm now.
We take the receipt and make our way to the top for the 100th time again and we finally reach the campsite at 7pm.
There were many people there and the campsite was beautiful.
Cold weather + bon fire + good chicken dinner + starry skies.  What more can one ask for?
Everyone was so tired and so we then took our sleeping bags and went to bed because we had to wake up early the  next day.
After struggling for an hour trying to get wiggle and get comfortable in the sleeping bag I finally get some shut eye.
And then there was the mice incident,  my friend freaks out saying there's a mice in our tent and we rush out and call the supervisor and he checks and there's nothing.
Still fearing the rat we went back to sleep.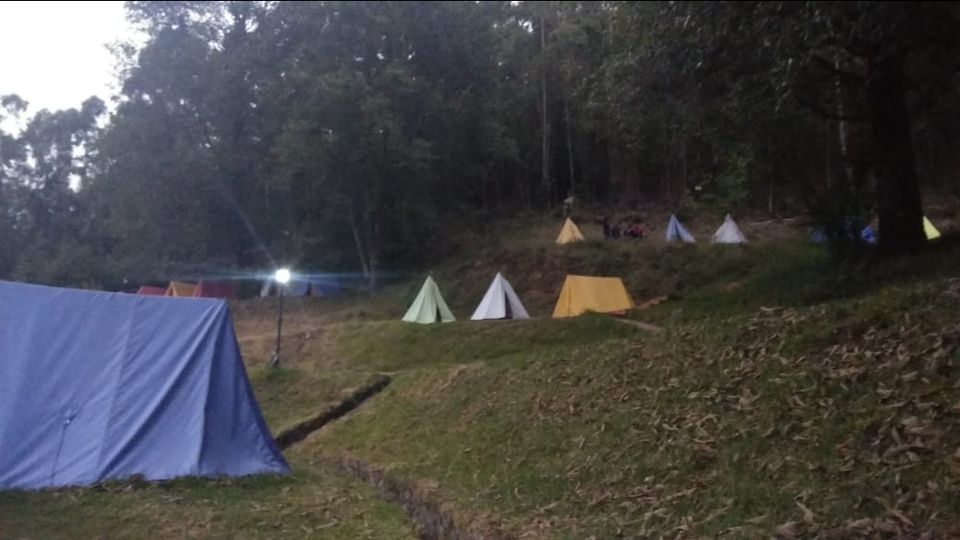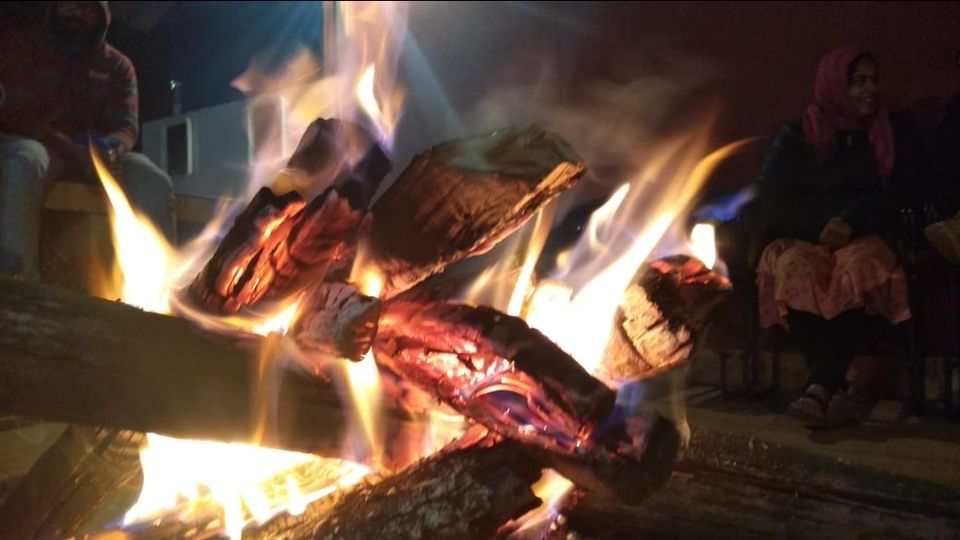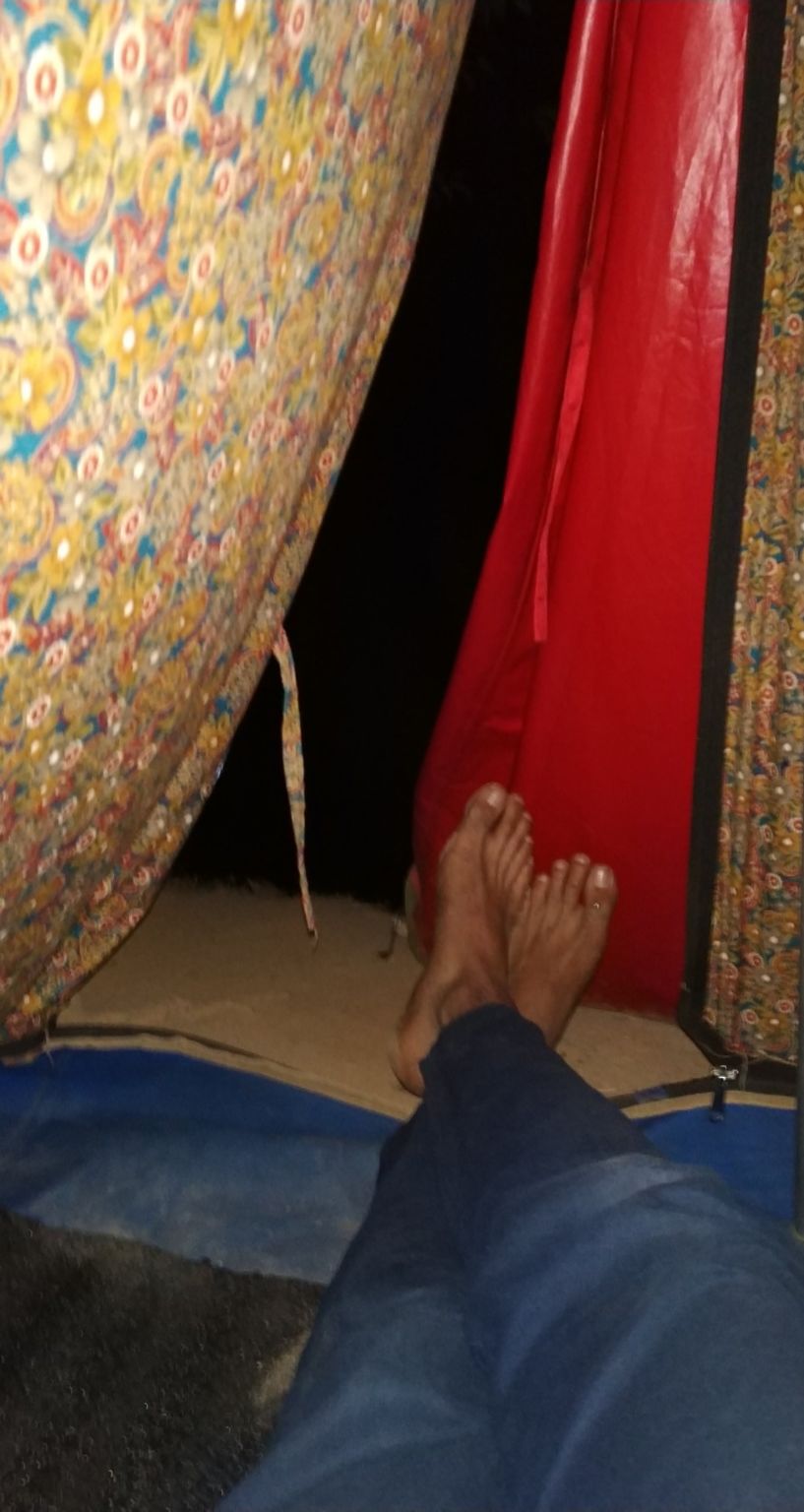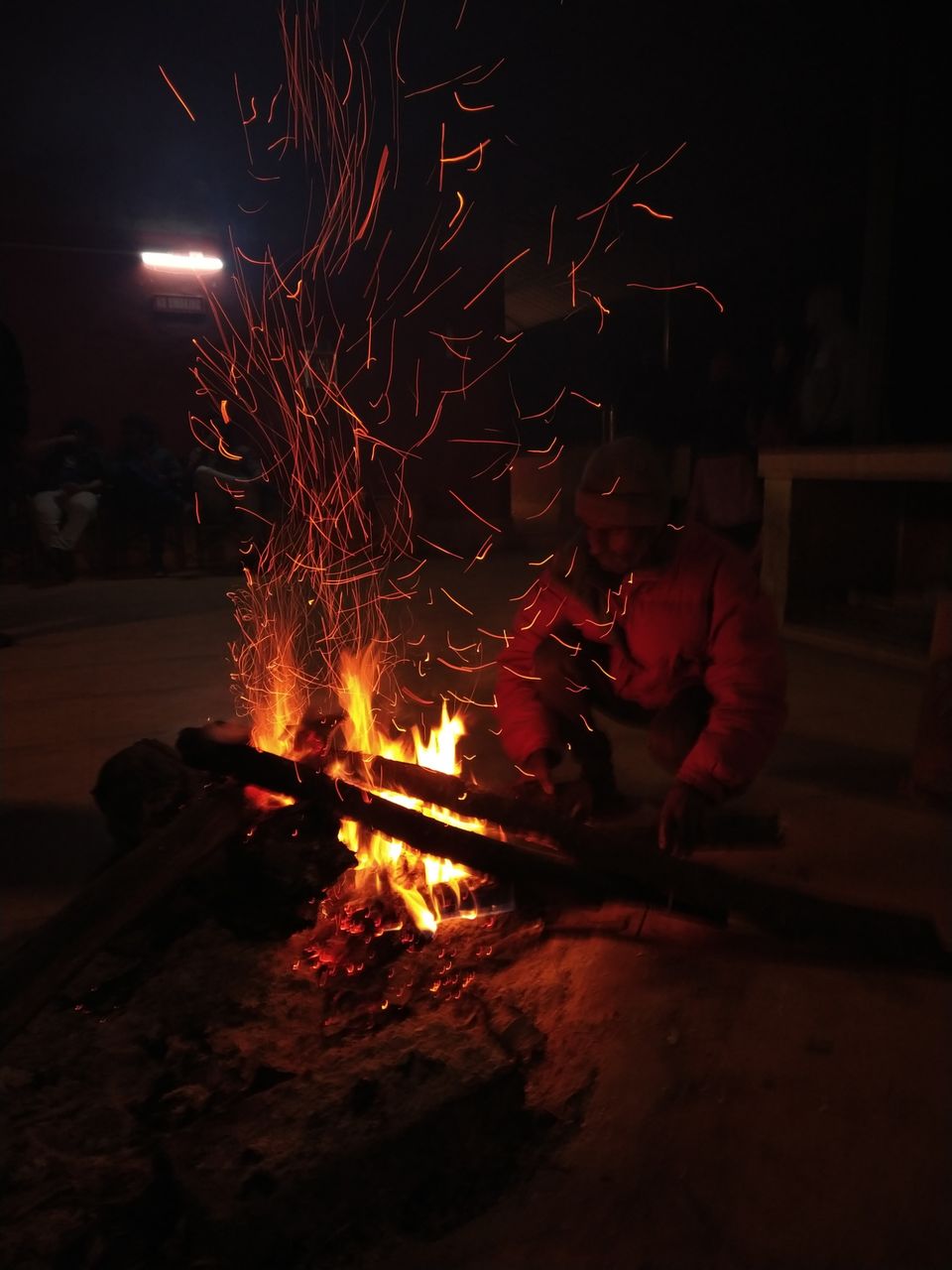 We wake up at 4 and it  was super cold and the tea  was a lifesaver,  it must have been the worst tasting tea we've ever had but we did drink a lot of it.
Then we got on the Jeep and made our way to the top.
It was a small Jeep journey which took 30mins and after that it was a small 15min trek to the shooting point /sunrise point. 
We reached the point at 5: 45 and it was still pitch dark and really really cold (10°c).
It was just us at this time.  The sun slowly started coming up and so did the people.  It was suddenly crowded at the top.
We couldn't see the sun because it was very cloudy but my god what a view. 
It was hands down the best view I have seen till date.  We were literally on top of the  clouds,  we could see the cloud bed beneath us. I kid you not I cried that day,  there were tears in my eyes because it was so magical.
After all the disappointment the view totally made up for everything. 
We could not trek to the top because a  couple of my friends had to reach Bengaluru little early so we were really disappointed that we couldn't trek to the peak.
We made our way back to the camp site and then back to our cars from there and back to Bengaluru from there.