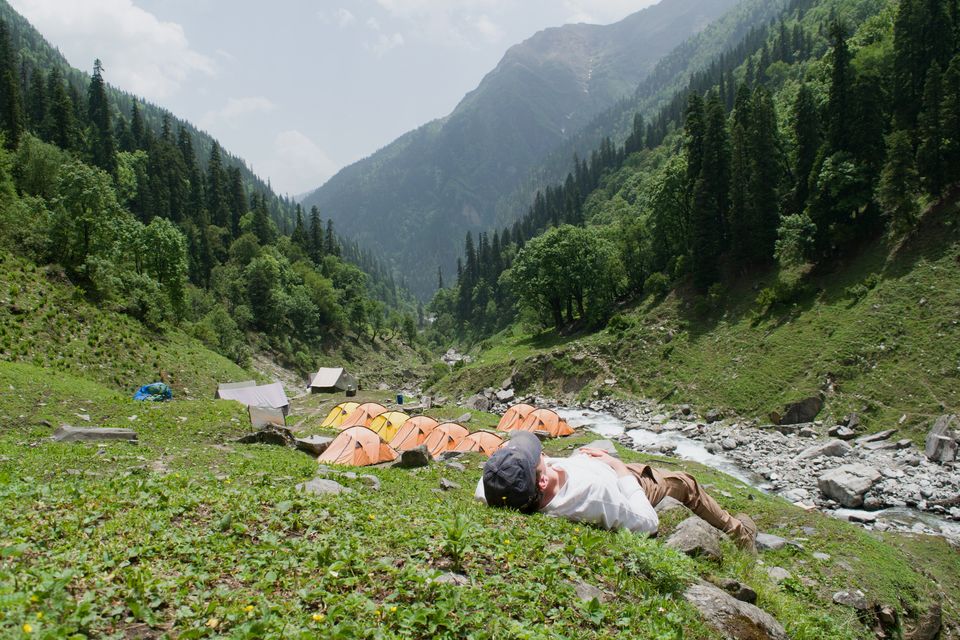 How did we get here?
Travel, for the middle class working Indian with growing savings, changing priorities and reformed mindsets has become a newfound joy and it is not uncommon for the most to pack up bags and set out to explore new destinations for leisure. But in a country of a Billion it has become increasingly hard to find destinations to not be overcrowded with influx of tourists, especially during the festive and holiday season when most can avail such an opportunity.
It is no wonder thus, that many have and are increasingly turning towards new avenues of travel, that is not only more adventurous than the typical touristy tales but provides ample of seclusion from excessive crowd, and enough space to breathe, all while being immersed in breath-taking views. Trekking is one such activity that many find themselves allured with and so taking the most obvious course of action, we scroll through the web looking for the best Himalayan trek. Once we have made our findings and booked a suitable trek with a hotshot trekking agency as per our availability and schedule, we scour for the necessary equipment and once our rucksacks are packed, we are ready to roll for our next adventure.
But there is a big problem. Herein lies the birth of an unsustainable practice which has in turn led to many more such practices being adopted that are not only unethical but damaging to the environs that are increasingly being explored. The significant boost in Himalayan trekkers community led to the advent of fixed departure treks. There was an age when most of Himalayan explorers would take a different course of action and approached a trekking agency or contacts from former trips, which mostly comprised of locals who knew the terrain all too well, for his/her next excursion. Itineraries were planned, supplies were mustered, porters were hired, engaging an entire set of community of locals in what would be a more productive job for them than these far off areas could otherwise provide. And for those thrill seekers, such as me, who couldn't afford to employ the kindness and comfort of these, and are not experienced enough for a through solo trek, would go on to follow the footsteps of such groups, keeping a careful distance, so as not to intrude and yet knowing that help wasn't far away.
Fixed departure culture has had many implications, for now the agency would know the maximum number of people that they would have on any given trek, that the itineraries were known way in advance and arrangements could be made well in prior accordingly. Furthermore, to the delight of many travelers setting out alone or in small groups, the cost effectiveness of it has made the world of trekking all the more accessible to a great mass. The cycle that was thus initiated, with many putting wonderful selfies, cover pics and Instagram posts, only prompted more to take this course, and it has come to grow like an obsession. The success of fixed departure in turn prompted the setting up of fixed camps. With different groups coming in each day, up to five days a week or even more, it was only logical to set up camps for once and let them be throughout the season, against the usual practice of hauling the entire load every single time. The benefits of which are as follow:
>Cost Cuttings: Every business longs for an opportunity to cut down costs in order to raise the profits. Fixed departure cuts down the logistical costs as less people need to be hired to ferry the load.
>Comfort & Convenience: With camps put in place already, a trekker however slow or fast the pace, can know that the comfort of a tent awaits. Further they often get to pick the best spot around and stay put. I have seen people complain about the delay in setting up camp and having to stand getting drenched in the rain a little while longer and wonder, if it is comfort you sought, why the hell are you here in first place?
The Damage:
>Less Employment: The total number of people from the local community that can be employed along routes with fixed camps is certainly lower vis-à-vis moving camps. It is not like a company would run down in losses and not be able to cover the costs, they were turning in profits before, fixed camp only furthered the profits.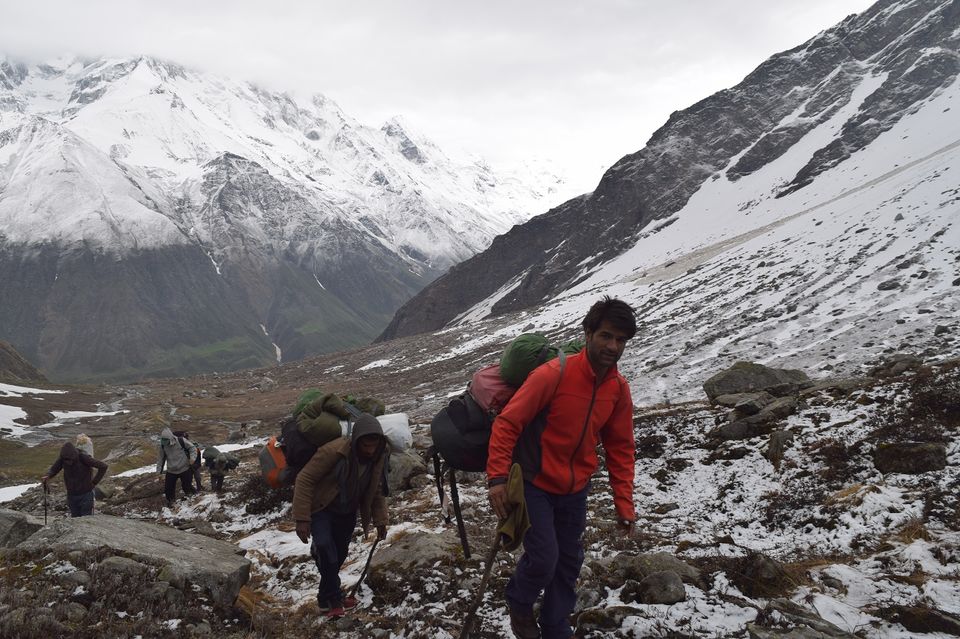 >Damage to Meadows and other campsites: The grass covered or plant covered meadows above timberline are the most prominent camping sites owing to the wonderful views that they provide, but it is no new knowledge that these are the most fragile of mountain ecosystems. A tent left on a patch of a grass meadow for a week can wipe out an entire growing season for the covered area and the plants in such meadows have a very short time period to bloom, so one can imagine what an entire camp with dozens of tents left for many weeks can do to such a meadow. I have watched toilet tents being pitched 3 feet away from river bank, while many pockets of the world prohibit a camp anywhere within 200 feet of a water resource. The answer to a profound question as to where does a river begin getting polluted has come down to being as simple as "where it has the first human interaction".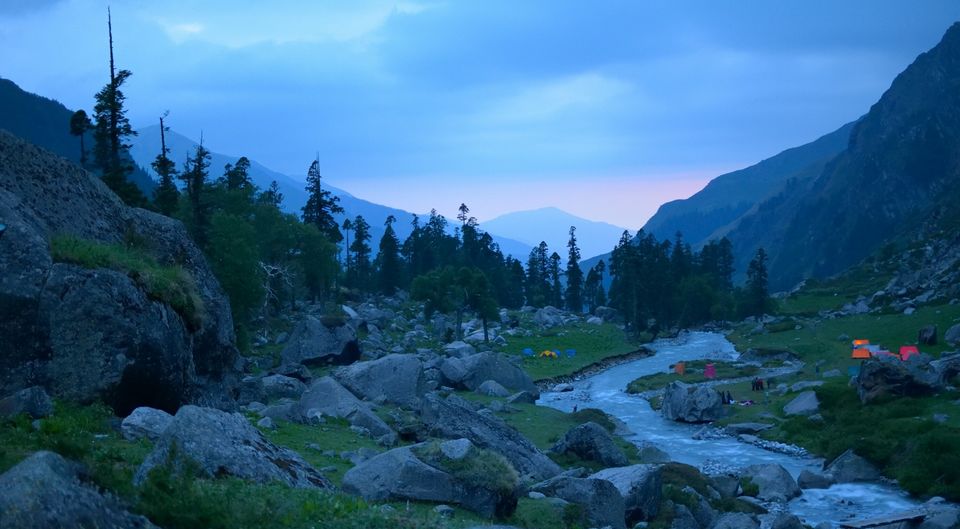 >The lack of accessibility of public spots to the public: I genuinely believe that it is the right of every visitor to have an access to the public lands and not just be accessible to some particular trekking agency and its guests. My plans to camp at a particular beautiful spot that I couldn't at in any previous visits have been set back many a times as I encounter a swathe of multicolored tents already pitched in, that are there to stay. Imagine me stopping my car in the middle of a busy road in Old Delhi and parking right then and there without any intent to move. That is not only unethical but unacceptable.
We all are aware what the Everest Base Camp has been reduced to, more of a pile of garbage than a place associated with a profound adventure, with how we have killed an entire river and killed again many other rivers. While I acknowledge the complexities involved in reviving an entire ecosystem, we can at least pretend to care, roll up our sleeves, and just try to let be, whatever biodiversity we still have intact.