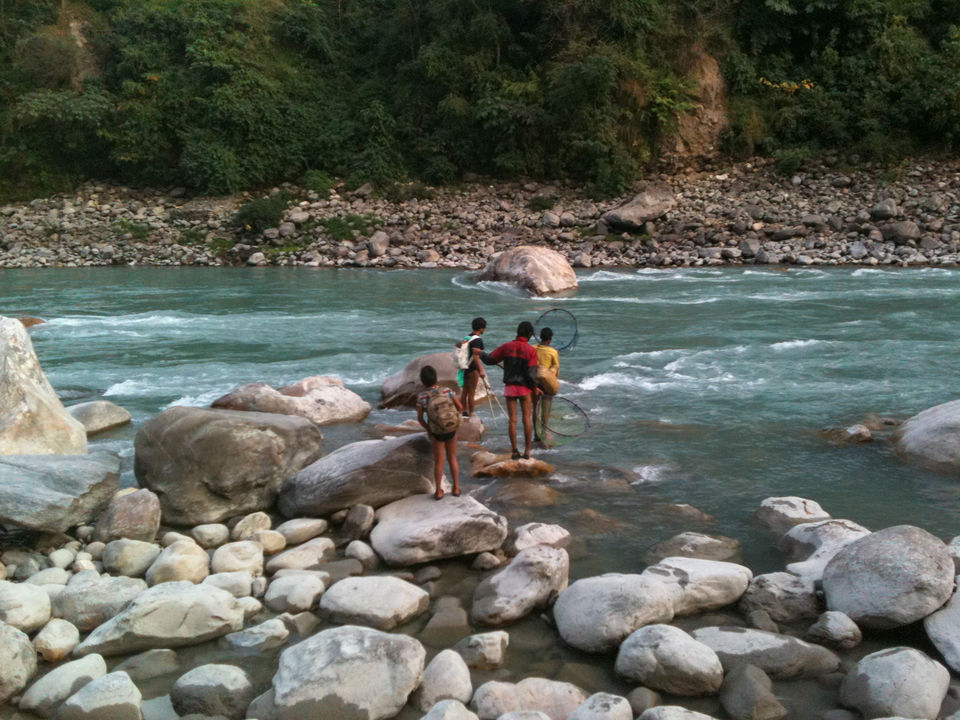 Are you looking for unusual vacation ideas? Tread where no man has trodden before? I can't help you there until the Mars vacation comes around, but here are a few unusual destinations where you can have out-of-the-ordinary experiences. I've got nothing against run-of-the-mill vacations, mind you. But these are a few options to go on the famed bucketlist, too!
1. Go off the grid in Malana, Himachal Pradesh
This is one of the most unusual places you could visit in India. Malana comes with a whole lot of legends. According to one, its people are descendents of Alexander the Great's army. According to another, Ashoka the Great came here when he was ill, and as a reward for curing him, he pretty much declared it an independent state. Another story says that it was founded by Jamlu rishi, who decided how the place should function, and his words are followed to this day. It's said to be the world's oldest democracy, and what happens in Malana stays in Malana. Their economy is also said to be largely dependent on cannabis cultivation.
But what you need to keep in mind if you go here is that there are a number of rules and regulations to be followed if you're here. First – no touching. Apparently, touching anybody who is not of the region demands a purification ceremony (for them, not you). You also have to quite literally stay in your lane – no going around touching houses or walls. Unless you're invited, you're not welcome in anybody's homes. Since the commencement of a recent dam project, there has been 'development' in the region, though there are many people who are definitely not fans of the project. It's a four-hour walk to get to Malana.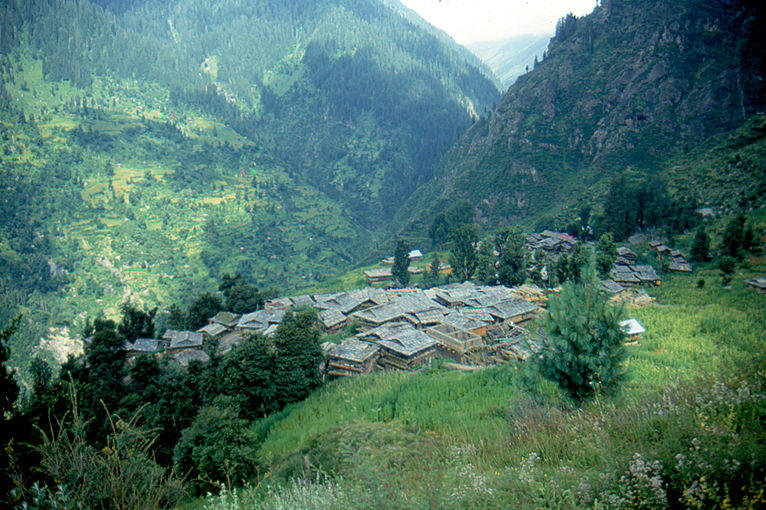 Pic: RuckSackKruemel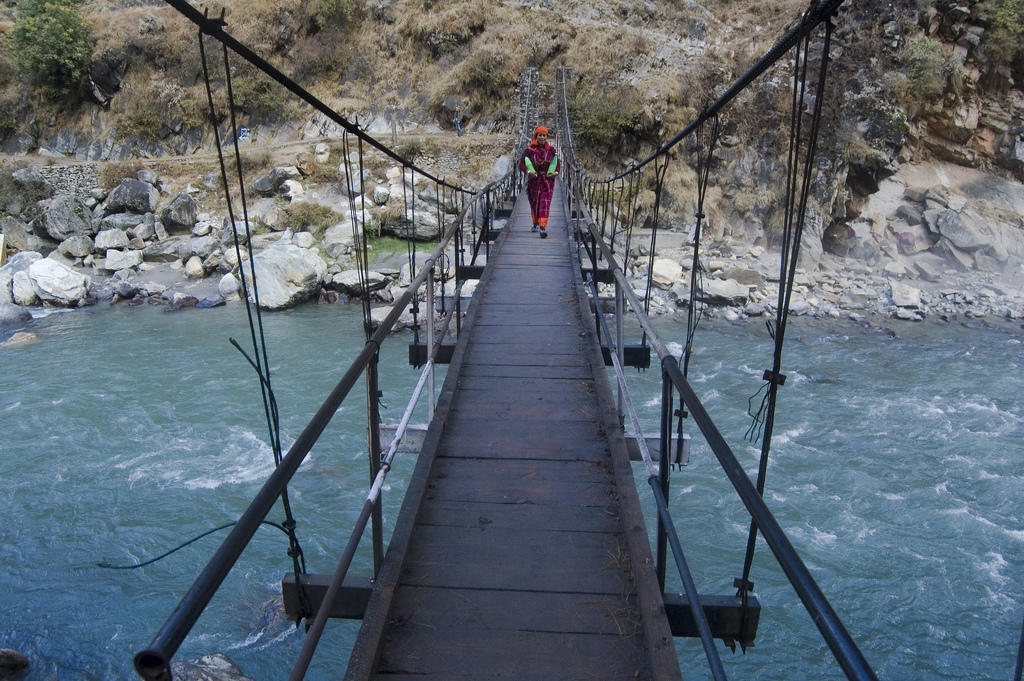 Pic: hermesmarana
2. Get Cheesy in Coonoor
'Blessed are the cheesemakers,' it is said. In Life of Brian¸ a Monty Python masterpiece, at any rate – watch it if you haven't! So if you'd like an unusual kind of vacation and want to be blessed, head to Coonoor, where you can stay at a dairy farm and make your very own cheese. First of all, Coonoor is a lovely little hill station to visit. If you like the whole Nilgiris deal, then Coonoor is an excellent option – not as crowded as the most popular hill stations, but really lovely, green and cool. So add a farmstay and something fresh like cheesemaking, and it becomes a definitely unconventional holiday. There are farmstays where you can take a cheesemaking course. If you really believe in being productive all the time and want an interesting conversation next time anybody mentions a wine bar, here you go.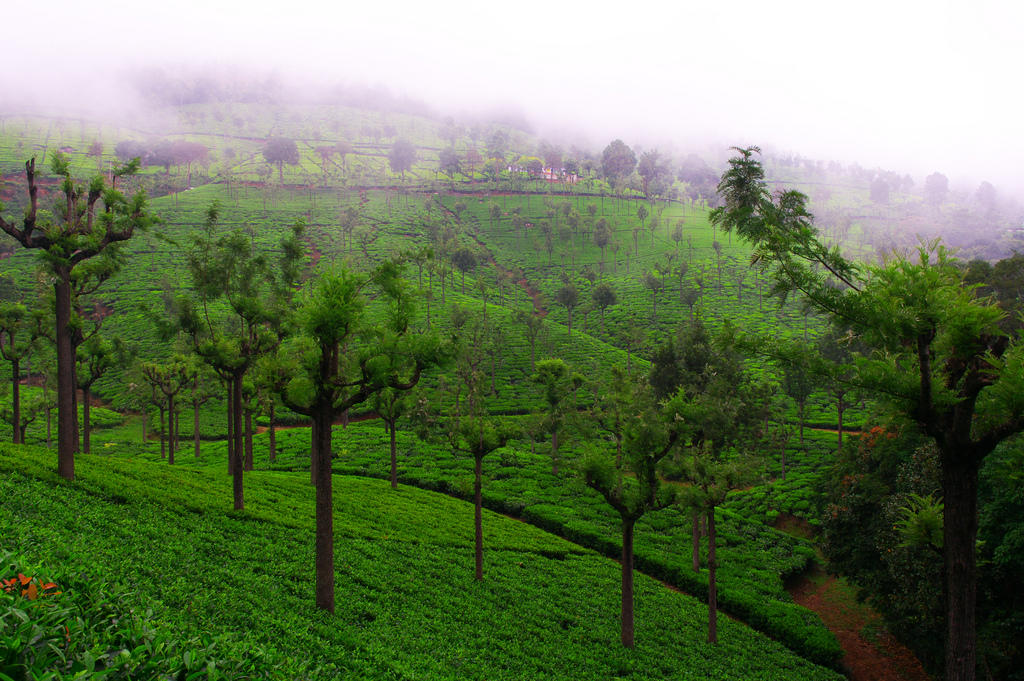 Pic: Thangaraj Kumaravel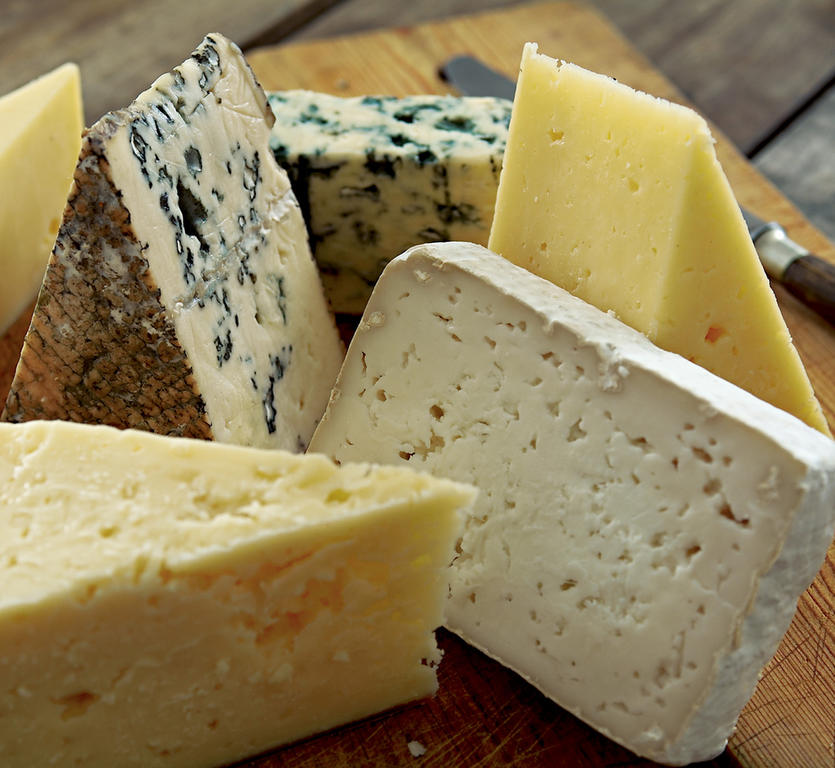 You could make cheese like this! Probably not, but you could try. Pic: Skånska Matupplevelser
3. Fishy Times
I'd recommend two places if you like fishing: the backwaters of Kerala and River Tirthan, Himachal Pradesh. The backwaters, now, I can personally recommend. My family is from Mepral, a little village in Kerala so very much in the middle of the backwaters that for a few weeks every year, we float. Yes, we actually have floods and one of my mum's favourite stories is the time when I was a baby and a giant water snake floated right into the bedroom. True story, bro. I grew up buying cheap hooks, learning to hook worms and squealing 'eeeewwww', insisting on lunch somehow being made from two tiny fish, and throwing fish back into the water when I felt bad for them. This is an incredible way to spend a summer vacation, though not for my mum. If you can't go to Mepral – maybe I can help if you do want to, but there are no hotels there – you can still go to Kumarakom or Cherthala and go fishing.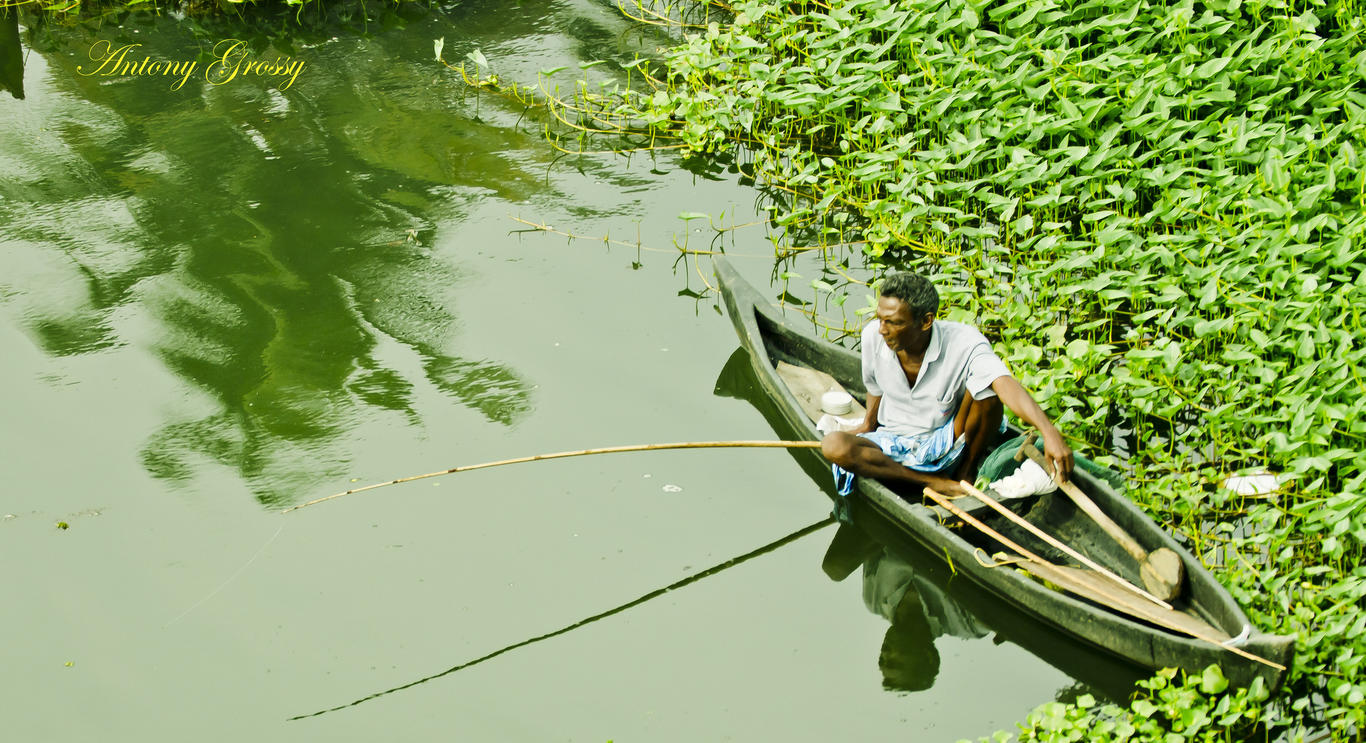 You can do this from firm ground as well. Pic: Anthony Grossy
As for the River Tirthan – I'm going by reputation. Apparently, if you go to the village Nagini (that got absolutely no copyright claims when Harry Potter was published), you can go trout fishing in the river. It's a gorgeous spot and the natural beauty in itself is enough to make you happy. But there's also a place that arranges trout fishing for you, called the Himalayan Trout House. If being like Denny Crane is on your list of things to do, here's how you can do it without hopping continents.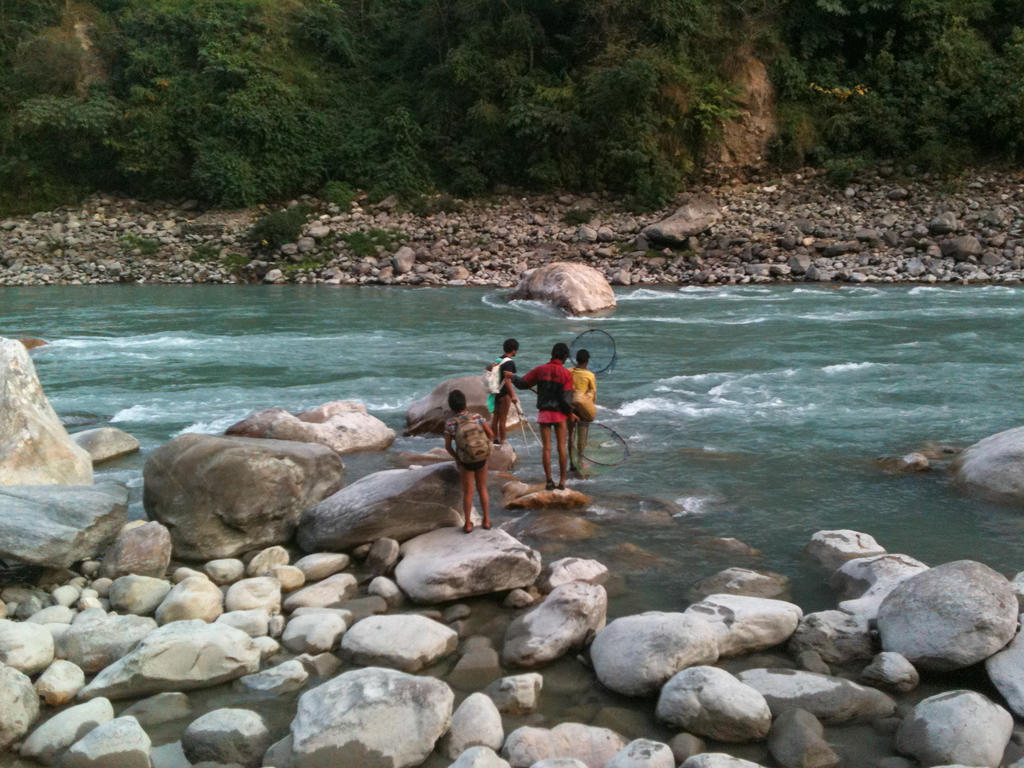 This is in the Himalayas, but you don't be doing it like this, don't worry. Probably. Pic: Matt Zimmerman
4. Seeking Skeletons
That sounds macabre, doesn't it? Edgar Allan Poe would've had a wonderful time with this one! Roopkund is known to be a wonderful trekking destination, which means it's also absolutely beautiful. But the lake at Roopkund has more than beauty – it's got mysterious skeletons. Along the edge of the lake, in shallow waters, you can see hundreds of skeletons dating from the 9th century AD. Now, you can come up with your own theories, but one popular theory is that Raja Jasdhaval and his entourage, including his pregnant wife, were caught in heavy hailstorm here and the entire party died. But you'd better hurry up; people take skeletons as souvenirs so they're dwindling now. Please don't take any when you go!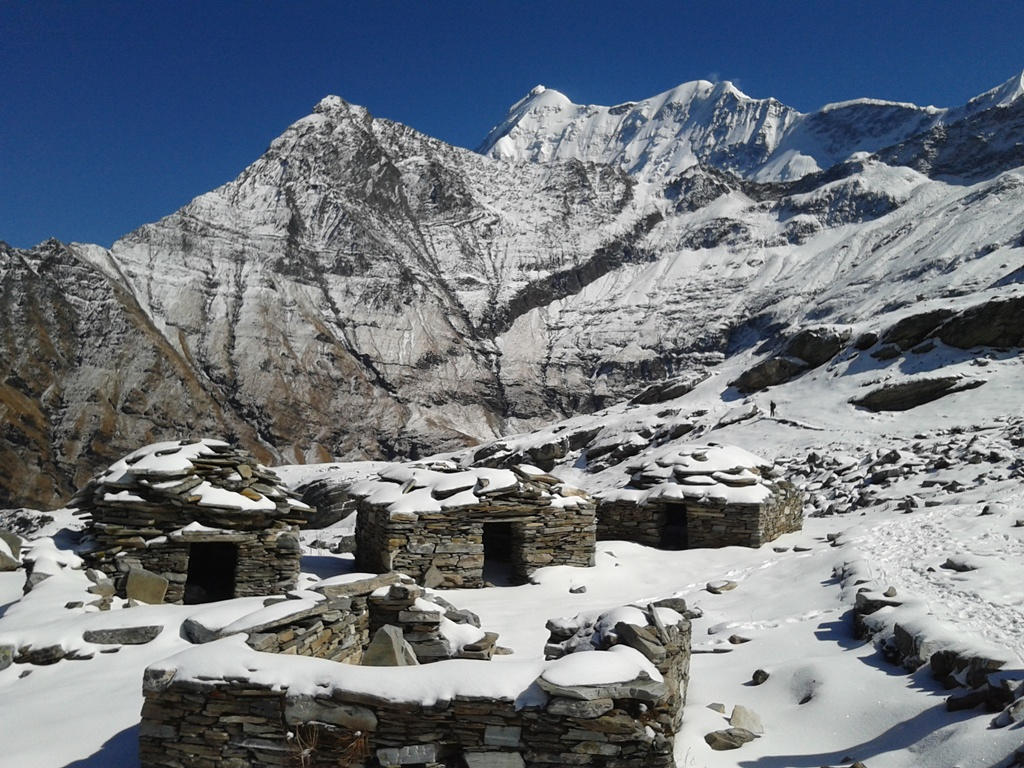 Not pictured: Skeletons. Pic: T Sundup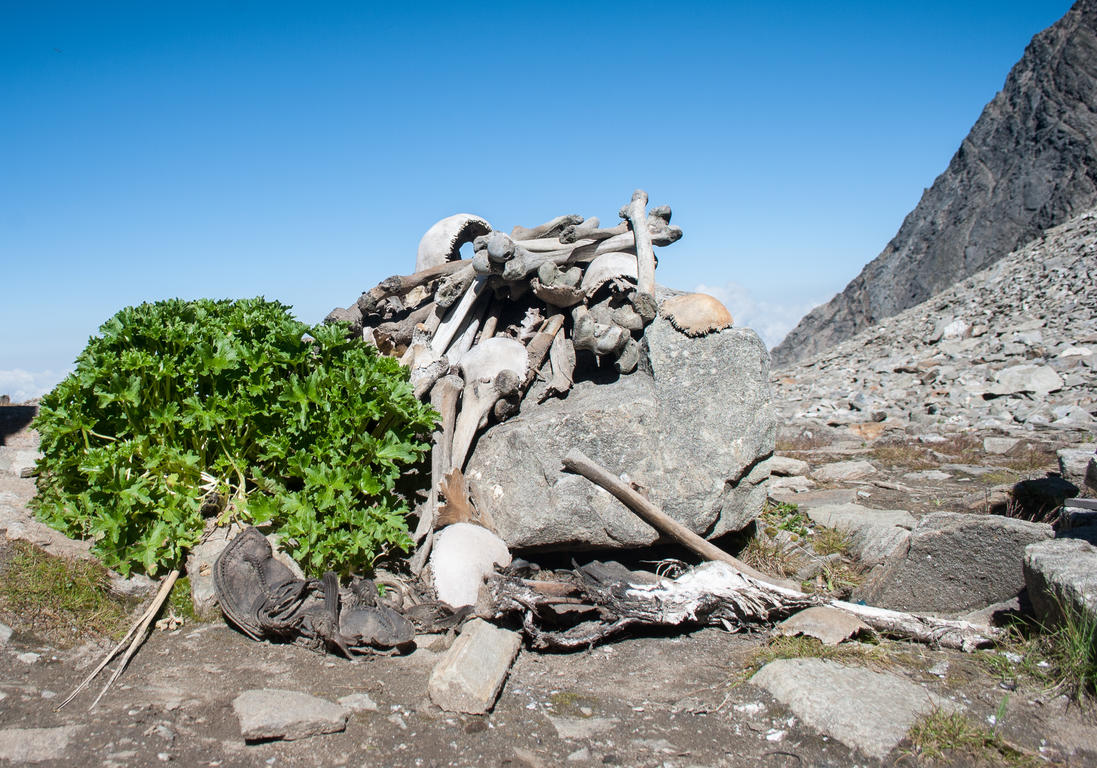 Pictured: Skeletons Pic: Schwiki, Wikicommons
5. Ghostly Ruins in Dhanushkodi
Now this is not a particularly good story. Dhanushkodi was officially declared a ghost town after a horrible cyclone in 1964 that caused a great deal of tragic deaths and destruction. It has been declared unfit for living, and now there's only a small fishing community here. But this does mean that the ruins of the old town still stand (after a fashion), and with them come ghost stories. The beach here is also really lovely and not very crowded, so you get a ghost town with ruins and a beach.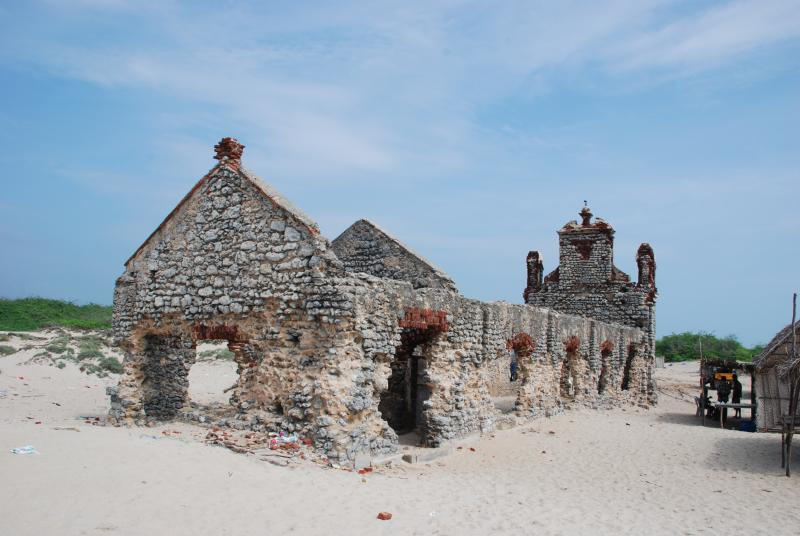 Pic: Chandra
6. Village Break
If you really want a break from city life, you might try actual village life. One problem, of course, is that you'll want modern amenities – that is, running water and toilets – even during your village time. This is where a few camp organisers come in. They work things out so that you can stay and have your meals with a host family, and even join in and try your hand at a few tasks during harvest season. You sleep either in tents or cottages, and there are toilets that you have access to. So you get the most basic of city conveniences, but you actually take part in village life. Grassroutes is one establishment that does such camps, with Purushwadi being one of their most popular.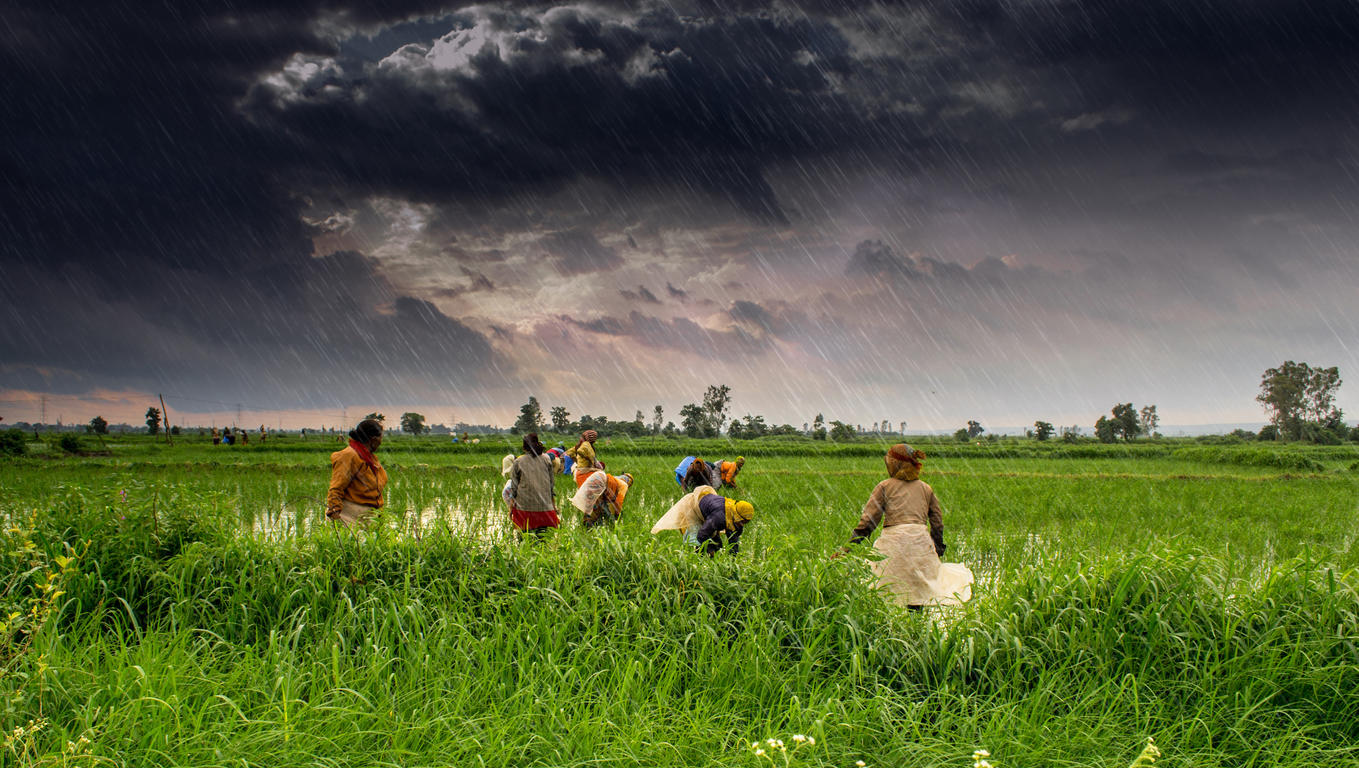 Pictured: The kind of work you could do if you wanted to. Your desk job will suddenly look a lot easier. Pic: Rajarshi Mitra