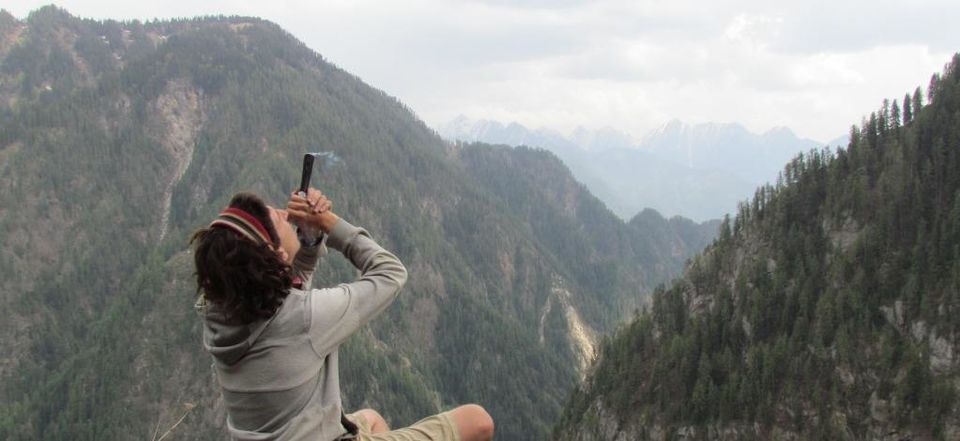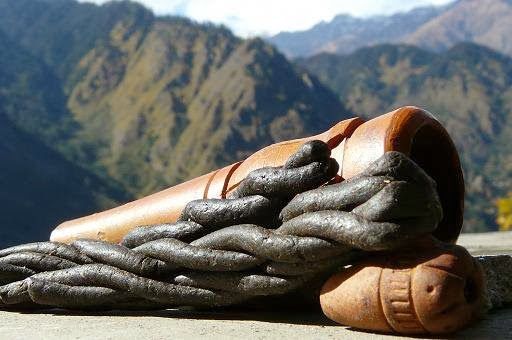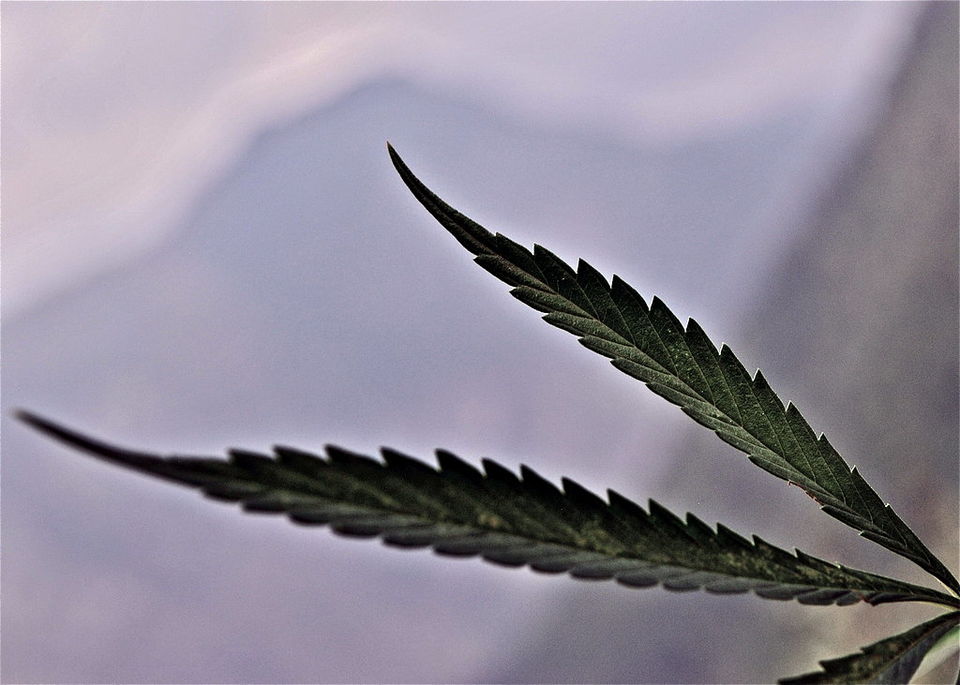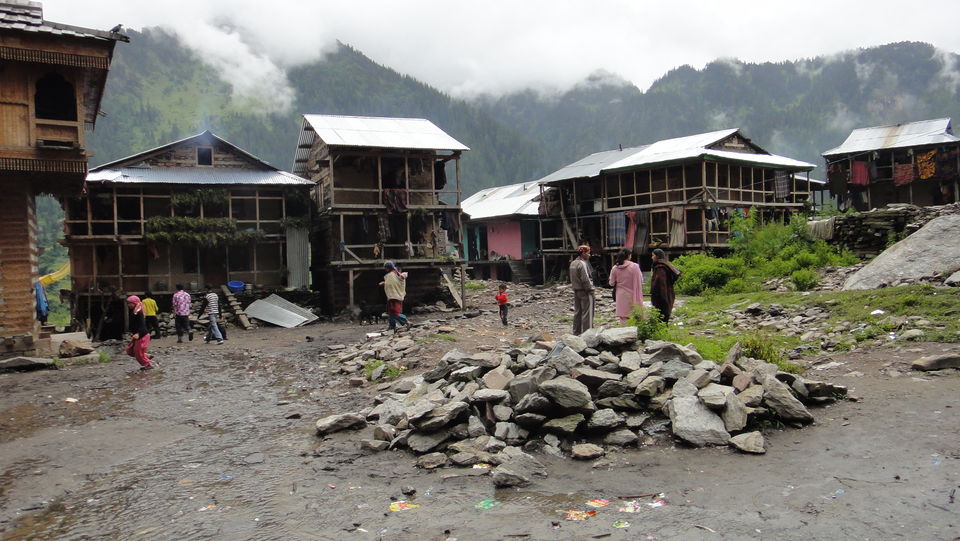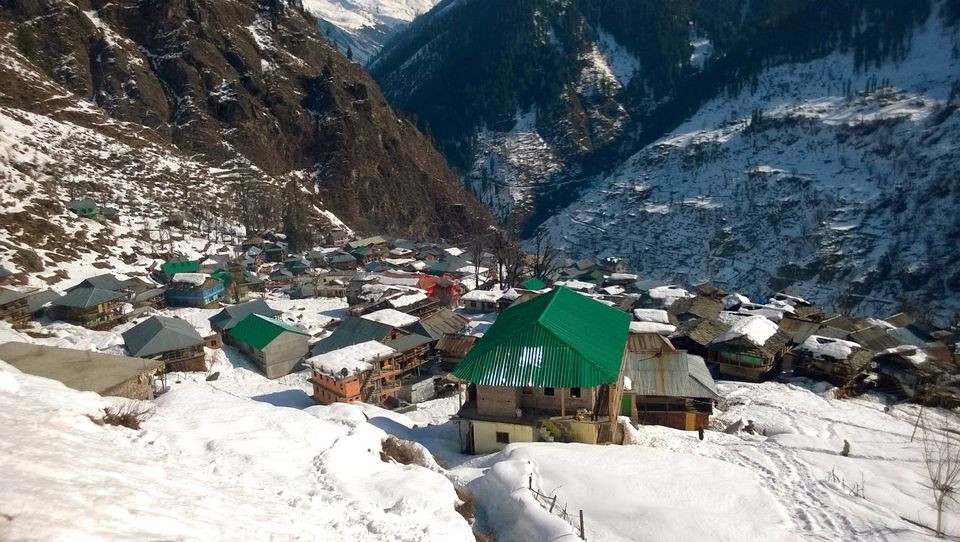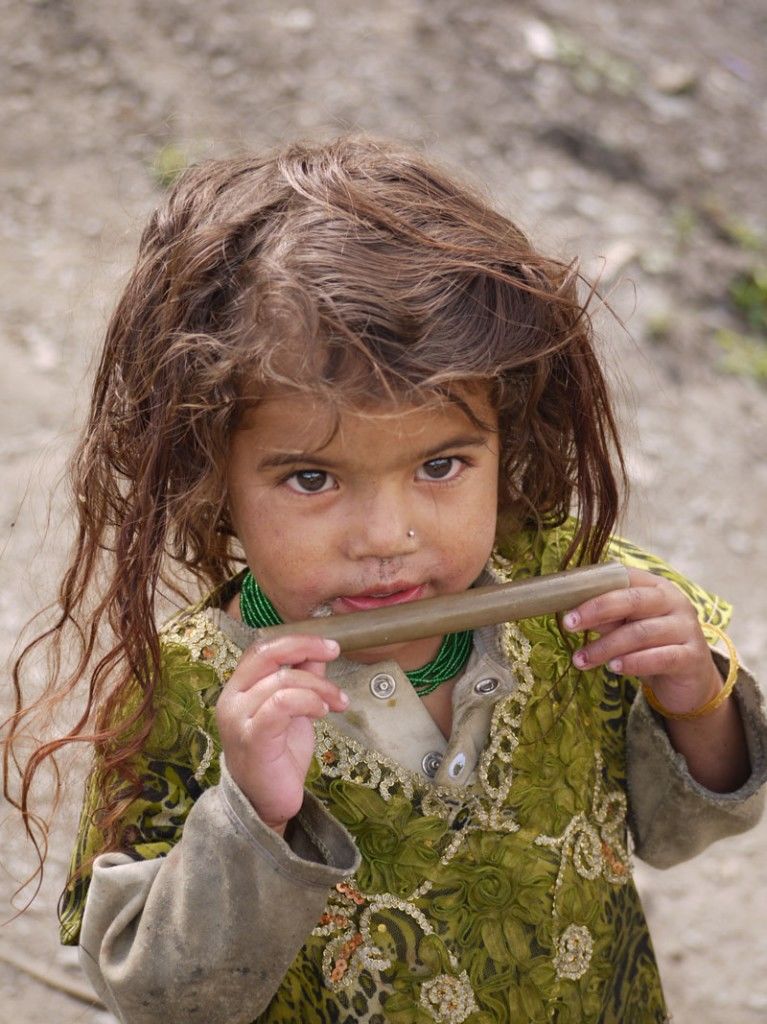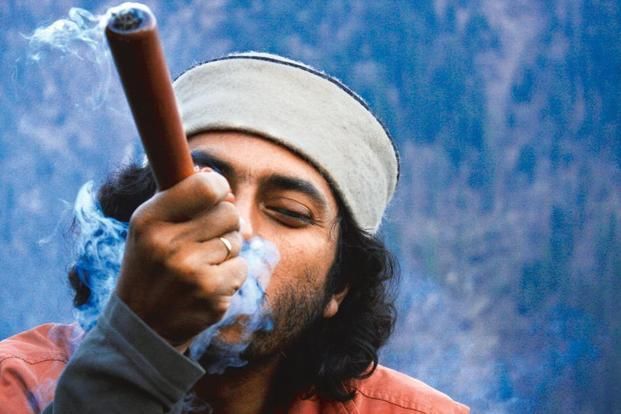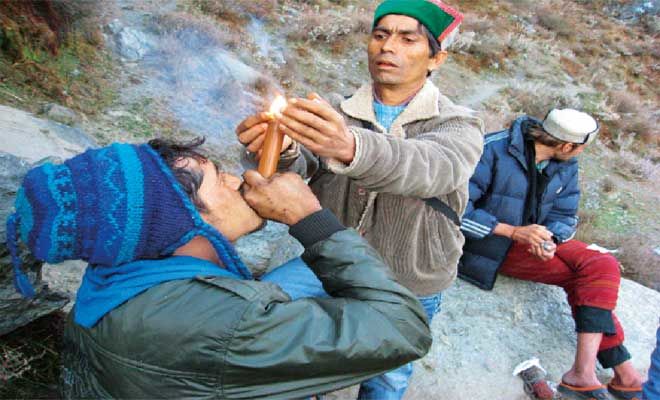 "Achha agar aap bura na maano to ek baat poochhun?" (If it's fine with you, can I ask you a question?)
"Jo ichha ho wo poochh." (Ask whatever you wish.)
"Alexander raja sach mein aapka poorvaj hai kya?" (Was King Alexander actually your ancestor?)
"Mazaak kar raha hai kya, bhai! Ye kahaani abhi 10-15 saal pehle hi humaare gaaon ke ek school teacher ne failaayi hai jisse ki log yahi dekhne ke liye yahaan aayein aur humaara kaarobaar achha rahe!" (Are you kidding me! This story was seeded in as recently as 10-15 years ago by a school teacher in our village so that curious people swarm to this place, resulting in good business for us!)
The first time I had traveled to Malana village was way back in 2011, and I was mesmerized. Apart from firang hippies lying just about anywhere, there was hardly any denizen Indian "traveler" frantically looking for "M-Cream" there. Well, yes, sadly but unsurprisingly, this is the primary thing a small "village" in Himachal – Malana – is massively popular for. And, if you read the excerpt of a far longer conversation I shared above, you would not refrain from believing that Malana is a place essentially popularized by fabricated stories and, of course, social media. Yes, the fact that EVERYONE that goes to this village comes out "enlightened" and with a personal version of this place by putting it up on social media is what makes Malana worse and not-so-secret-anymore.
And Malana may well be just another place in Himachal Pradesh, but of course the hippies would beg to differ in their pseudo-sullen states.
Here's my Malana village story
Let me go back to the inebriated conversation I had with Shashi (name changed), a lodge owner-cum-peddler living in Malana village, in the spring of 2015. He has stayed there all his life and I have known the guy since 2011 for obvious reasons. Although the dialogue was totally in Hindi, but I'd write the same down in English for the convenience of most.
"You take Kanashi – our so called official language. It is innately weak in nature. The grammar is incomplete, we can hardly distinguish between singular and plural, sometimes even between sexes while using particular verbs. Pronouns form our staple lexicon, hence most of the times we even forget which nouns to use where. To be very honest, we don't even have Kanashi words present for many tangible things. I ask you three things:1. If it's an Indo-Tibetan language as is claimed, why don't we barge in either of the languages for proper vocabulary?2. Secondly, if it was actually started first by Alexander's invasion, why have we bloody not developed a proper language in more than 2300 years?!3. Finally, how on earth do we borrow from a Tibetan language if Alexander was a Persian?!"
The guy was making sense alright, but since I was no expert in anthropology of the people of Malana village, I kept quiet. Moreover, I had always doubted the authenticity of the residents' claims.
"You mean all the claims made by the people here are fake?"
"I can't speak for all the claims because there are thousands of them, but I can surely advocate for the falsehood in many of them because a couple of these stories have been churned out in front of me. Dude, we are just about 2,400 people living here, we know all about everyone else. One fine morning if the corner shopkeeper suddenly starts claiming that he is selling a specific rich kind of hash, you find it ludicrous. Obviously we all have to go on with the claim then, because ultimately we are all benefitted."
"Does Malana Cream not give you the highest high?"
"Listen to me very carefully. I grow it myself in my farm. It is just different. Just like every other variety there is. I personally smoke the Kullu stuff, because I feel it gives me the highest high. It's all in your mind. This topic is very random."
"But I have experienced the high. It's actually pretty awesome."
"When did I say it's not?! If 9 out of 10 people in your group say that the Malana village stuff is pretty awesome, how can you not say it's not pretty awesome? You get my point? It's just different. On top of it, if you come all the way up to this place after traveling 500 kms in a godforsaken state transport bus, would you let your mind believe that the stuff you are smoking is no different?! You would be stupid then, wouldn't you? What I am trying to say here is, we produce good stuff but it's just different, not stronger!"
I kept quiet. I waited for him to resume after his chillum-drag.
"Some of the Dutch hippies came to our village in the 90s. They settled in here for a while because they never have their visas, so they were basically hiding here. They discovered the green produce here and found it to be pretty decent. They, in turn, called over more firangs to this place, who smoked an invited more of their clan consequently. This vicious cycle corrupted our production habits and in order to cater to the ever-increasing needs, we started to mass-produce it. It was an industry from then on."
"Wow!," I whispered.
"Whoop-di-fucking-do alright, right?!"
"What about your "oldest democracy" claims? Are they fake too?"
"To be honest, there is some authenticity in that. But it is no big deal at all. Former CM Prem Kumar Dhumal saab used to come to our village sometimes. Although there is minimal political interference, but there is interference alright. We do contribute our bit to the state govt., obviously under the table. There is a man in our village who reports directly to Virbhadra Singh, the current CM. So, there is politics here too. In fact, in 2002 there was a political meeting held in Malana village right here. The only agenda was to how to discreetly eat a share off the growing pie due to the village's greens. It still goes on. We don't pay taxes officially, but we do pay taxes, if you know what I mean.
There is indeed a Congress-worker in our village who rejected the consensual selection process and powered his way to an important position when Congress formed a govt. in Himachal last. The village folk like minimal political interference so nobody says anything as long as a bit of "tax" can prevent us the technical troubles."
"Hmm.. That's interesting. Another thing, why do you not let the outsiders touch you or your belongings? Why do you consider yourselves superior then, if you don't mind my saying it?"
"Superior? For what?! Have you read George Orwell's 'Animal Farm?' We are just like the horses, the geese, the dogs, with some pigs in our village who deliberately keep us oblivious from the outside world. All of you outsiders are humans, hence "evil." We are intentionally warned to keep away from you, because of a superficial financial bubble the process forms. Why the hell would we share our own produce with you if we did not want to mingle with the outside world?! Those are obvious double standards, don't you think?We watch the same TV channels, we browse the same websites, we pray to the same Gods! Aren't we the same?"
"TV, internet?! Why do you even call Malana village a village at all?"
"Shh.. Call it a village only. It is retro cool."
Marketing gimmicks galore.
Frequent Searches Leading To This Page:-
honeymoon packages in himachal pradesh in winter, himachal pradesh tour packages from Amritsar, how to reach malana village from kasol, how to reach malana village from delhi, malana village, how to go to malana from kasol