It's that time of the year again when your entire year's travel research is going to either make or break your summer vacation. What you need are exclusive deals to help you plan a summer vacation on a budget.
Get familiar with the JetPrivilege Programme, which helps you collect JPMiles not just by booking a flight but also by booking a hotel, shopping online, dining at your favourite restaurants or even writing a review. And for all your purchases, if you use any of the JetPrivilege/ Jet Airways co-brand debit/credit cards, it will help you accelerate your JPMiles earnings.
I've put together some destination-specific budget tips for this summer vacation below. Check them out!
1. Travel to the land of the rising sun, Tawang
Why go? The geographical position of Tawang at the northeastern edge of the country makes it a truly offbeat travel destination. This picturesque town lies 10,000ft above sea level, bound by Tibet on the north, Bhutan on the south-west and the cultural uniqueness sets it apart from any other destination in India.
Things to do: Tawang Monastery, Taktshang Gompa and Urgeling Gompa are the chief religious attractions in Tawang. Beautiful lakes surrounding Tawang include Shonga-tser, Pangateng Tso and Nagula Lake. Gorichen Peak and Nuranang Falls are other great attractions in the vicinity.
Budget tip for Tawang: Stay at Radiance International and earn up to 1000 JPMiles on booking with JetPrivilege hotel partners.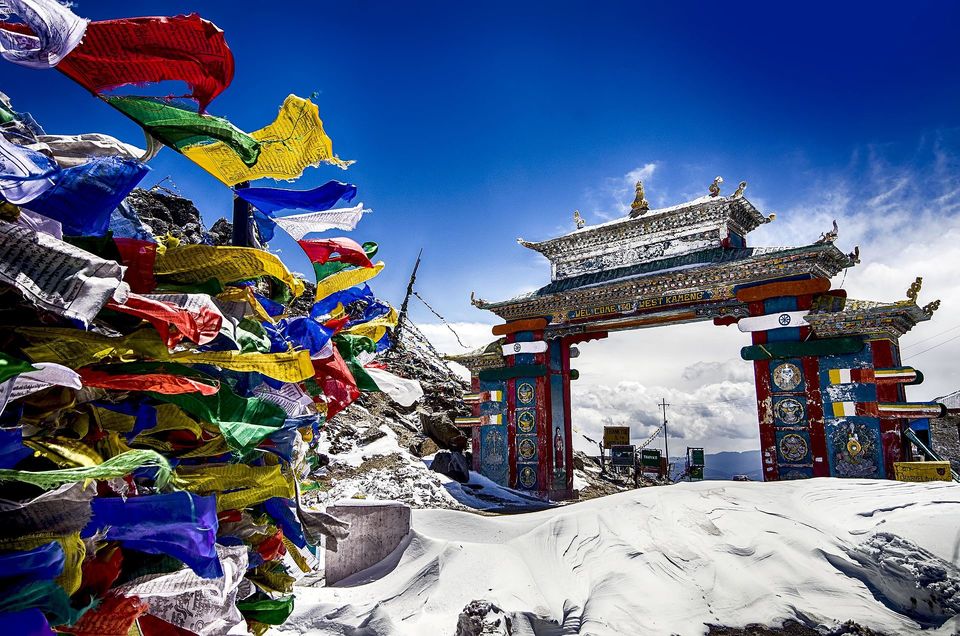 Why go? Ladakh is pretty much a Mecca for travellers in India and the season starting from April to September is the best season to travel to Ladakh. Ladakh is home to some of most incredible landscapes, lakes and high Himalayan passes that make it a desirable location to visit for every adventure lover.
Things to do: Some of the essential experiences to tick off your bucket list on this adventure include a tour of Leh's historical monuments such as the Leh Palace, Shanti Stupa, a visit to Thiksey and Shey Monastery, and a day trip to Pangong Tso and Nubra Valley.
You might also like: 8 Offbeat Things To Do In Ladakh That Will Change The Way You Travel
Budget tip for Leh: Book a flight to Leh with one of JetPrivilege's airline partners and earn JPMiles. Sticking to public transport is another travel tip while visiting destinations around Leh. To reduce cost, do not hesitate to make new travel friends and share the cost of taxis while visiting Nubra Valley or Pangong Tso.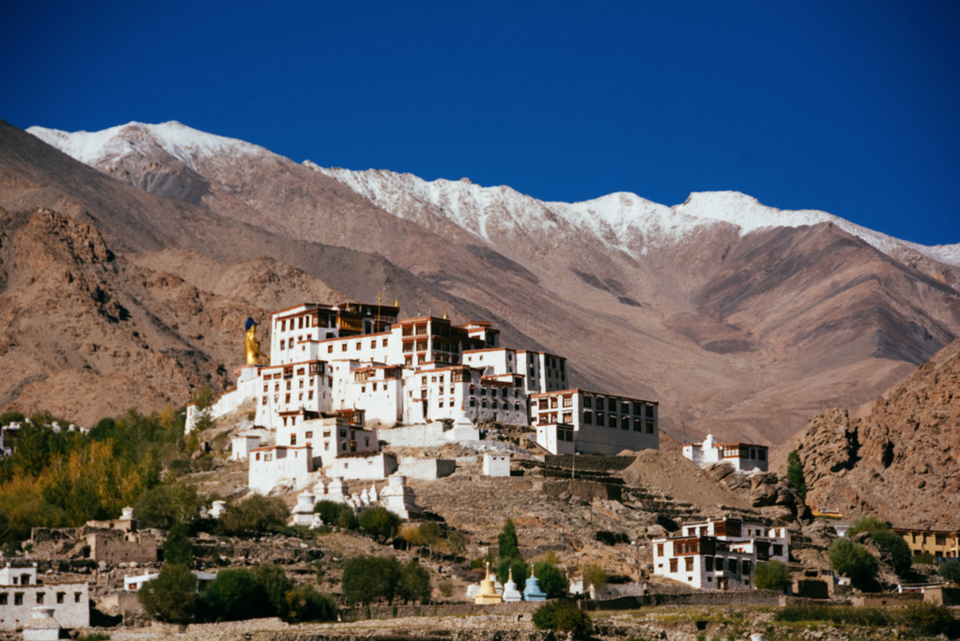 Why go? Manali is still the preferred budget travel destination for travellers in North India. The hill station becomes the hub of adventure activities that include trekking, rafting, camping, paragliding and much more. For those looking for a quieter escape, Manali promises surreal landscapes and a stunningly clear night sky that makes this vacation a trip of a lifetime.
Things to do: Go cafe hopping in Old Manali and get introduced to the trending backpacking scene in the region. Travel to Rohtang Pass for excellent views of the valley, Vashishth Village for the hot springs and Sissu for an unparalleled camping experience for a night.
Budget tip for Manali: Skip the hotels on this vacation and book your stay at travel hostels on this trip via jetprivilege.com and earn up to 1000 JPMiles.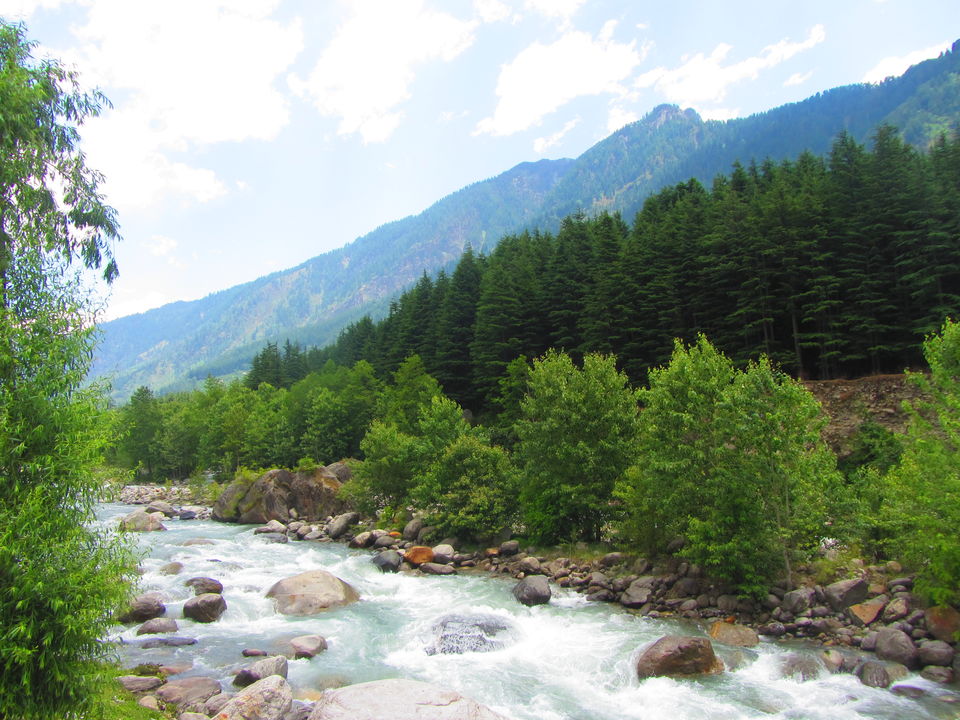 4. Unwind at a village retreat at Binsar Wildlife Sanctuary
Why go? The panoramic view of the Garhwal-Kumaon hills from zero point, at the top of Binsar Wildlife Sanctuary is a treat for the eyes of any nature lover. It is one of the very few destinations that offers such a stunning view of the distant mountains in such close vicinity. The views of Panchachuli and Chaukhamba peaks offer opportunities for photography and the long walk to the hilltop through the forest is any birdwatcher's dream.
Things to do: Go for a village tour around Binsar and visit the lesser known Rock Shelter at Lakhudiar. Take a day trip to Almora and enjoy the sunset at the famous sunset point. Another day trip destination from Binsar is Kausani, which is famous for its lush green tea estates and Himalayan views.
Budget tip for Binsar: Travel like a local and stay at village homestays in the region. Click here to check out affordable homestays in Uttarakhand.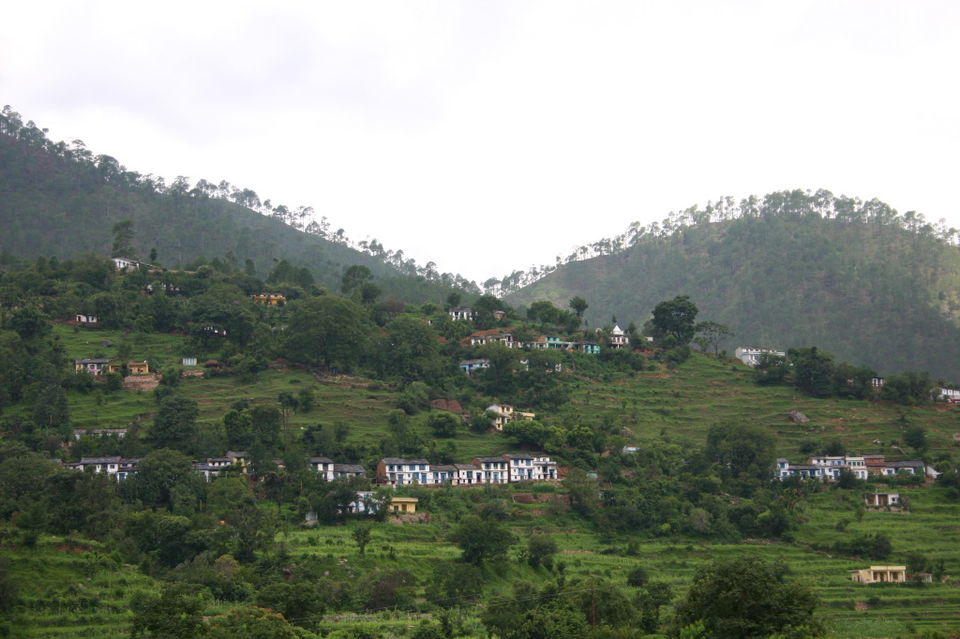 Why go? Travel to Kodagu District, aka Coorg, to discover the eastern slopes of the Western Ghats at Madikeri. The trekking and camping opportunities near Madikeri have established it as an adventure hub for vacationers for years. Travel to this haven, where the incredible coffee plantations and numerous vantage points offer breathtaking views and make Madikeri an ideal getaway for every traveller.
Things to do: The highest peak in Coorg is Tadiandamol. A day hike to this peak includes views of the rolling greens and fragrant coffee plantations, taking you right into the heart of nature.
Budget tip for Coorg: Earn JPMiles as you shop online while prepping for your trip to Kodagu and redeem them later on flights.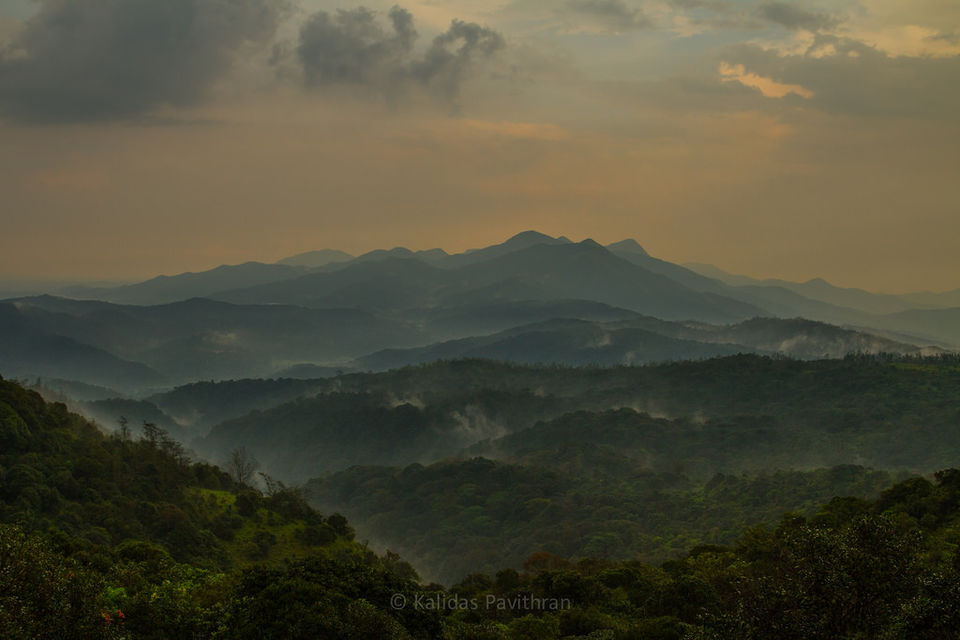 Why go? The gorgeous city of Gangtok is an untouched paradise that boasts of an exclusive culture amongst the surrounding seven sisters. The Buddhist, Nepalese and local tribal influence on the culture of the region makes it a one-stop destination for diverse experiences. Gangtok is also a gateway to incredible trekking trails around Sikkim that are bucket list adventures for travellers in India.
Things to do: Visit the hilltops such as Ganesh Tok and Hanuman Tok that surround the city. Fascinating monasteries around Gangtok include Rumtek and Enchey Monastery. Scenic viewpoints around the city offer the best views during May when the climate is also pleasant.
Budget tip for Gangtok: Swipe any of the JetPrivilege/ JetAirways co-brand debit/credit cards for your payments while shopping or dining and collect JPMiles. Redeem the free miles on your flight to Bagdogra, the nearest airport to Gangtok.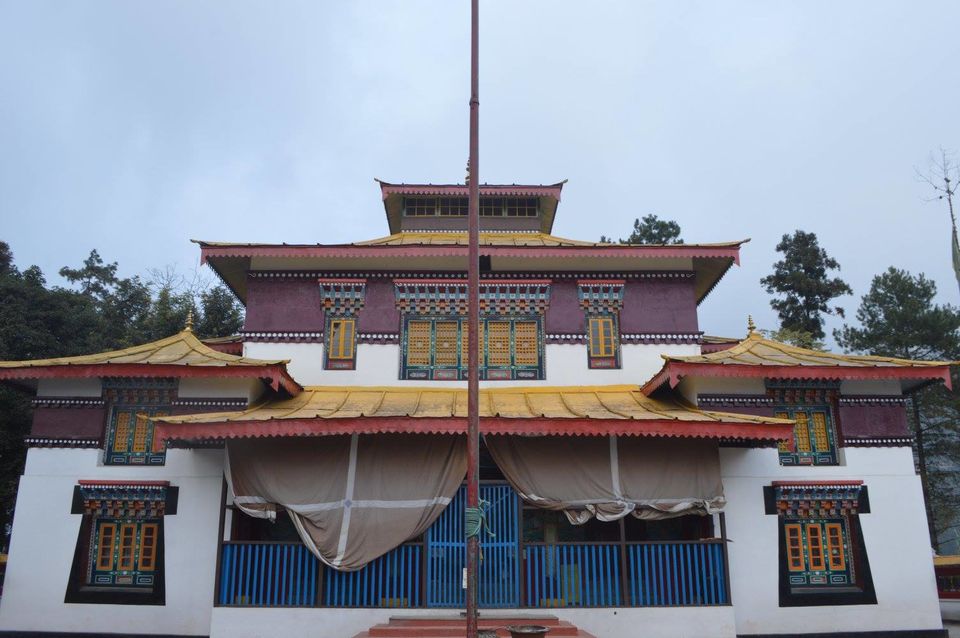 7. Witness the Aoleang Festival in Mon this summer
Why go? Take this long journey to one of the most offbeat destinations on the map of India to experience the rich cultural heritage of northern Nagaland. The Aoleang festival of the Konyaks from Northern Nagaland is celebrated during the first week of April and it's also the best time to witness indigenous dance performances by the locals, music talent shows, songs and local games.
Things to do: When you want a break from the festivities, take a quiet hike to Veda Peak to witness the surreal view of the Brahmaputra River. Go on a village tour and visit the Chenliosho, Shangnyu and Longwa villages.
Click here to know everything about the Inner Line Permit.
Budget tip for Mon: Jorhat in Assam is the nearest airport, but there is no direct bus service available to Mon from Jorhat. Reach either Sonari or Simulguri and travel to Mon from there using public transport to cut the cost.
Why go? Kodaikanal and the nearby village of Vattakanal lie at the very end of the historical hippie trail in India. The dense forest gives you a chance to come a step closer to nature. Kodaikanal is a perfect retreat to find the calm away from the city and to also explore a completely new side of South India.
Things to do: Cycle around the Kodaikanal Lake, walk to the suicide point and witness the famous Pillar Rocks of Kodai. Take a detour to Vattakanal, an offbeat hippy village where you can spend the night at one of the numerous village homestays.
Budget tip for Kodaikanal: Stay at a budget homestay in Kodaikanal or Vattakanal and make sure you write a review about the places you visited on TripAdvisor, one of JetPrivilege's programme partners, and earn up to 1,525 JPMiles.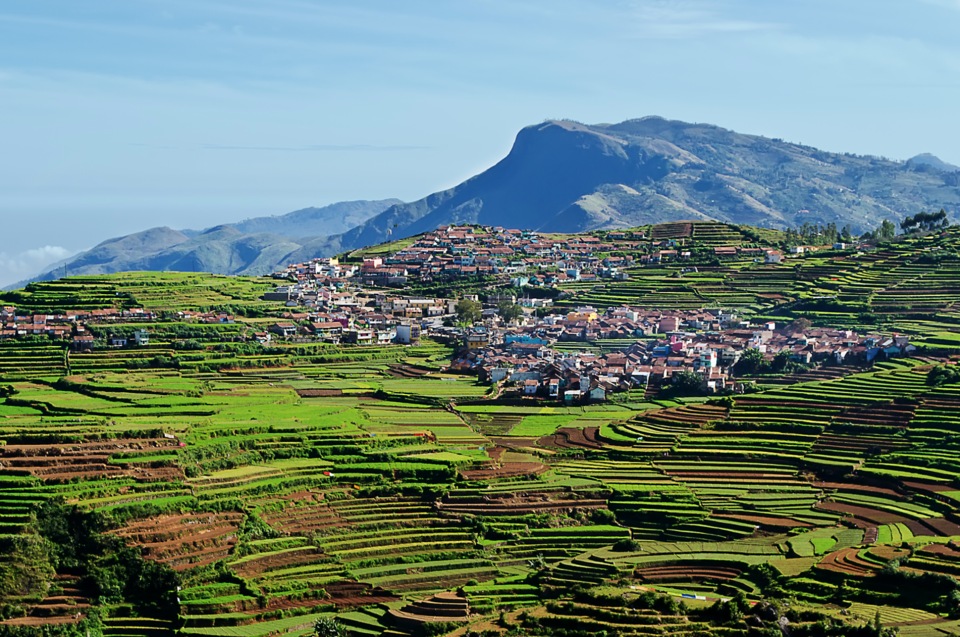 Special travel tip: Preplan your vacation and stay a step ahead in budget travel planning. Go shopping or dine out using your JetPrivilege/ JetAirways co-brand debit/credit card. Redeem the collected JPMiles when you travel and get free award flights.
If you are not a JetPrivilege member, click here to enrol and enjoy the benefits. Are you a JetPrivilege member? #DontStopCollecting
Sponsored content for JetPrivilege.
Frequent searches leading to this page:-
tour of gangtok, gangtok couple package, budget summer vacation destinations in india, best places to visit in summer in south india with family, low budget tourist places in india, 2-3 days trip in india