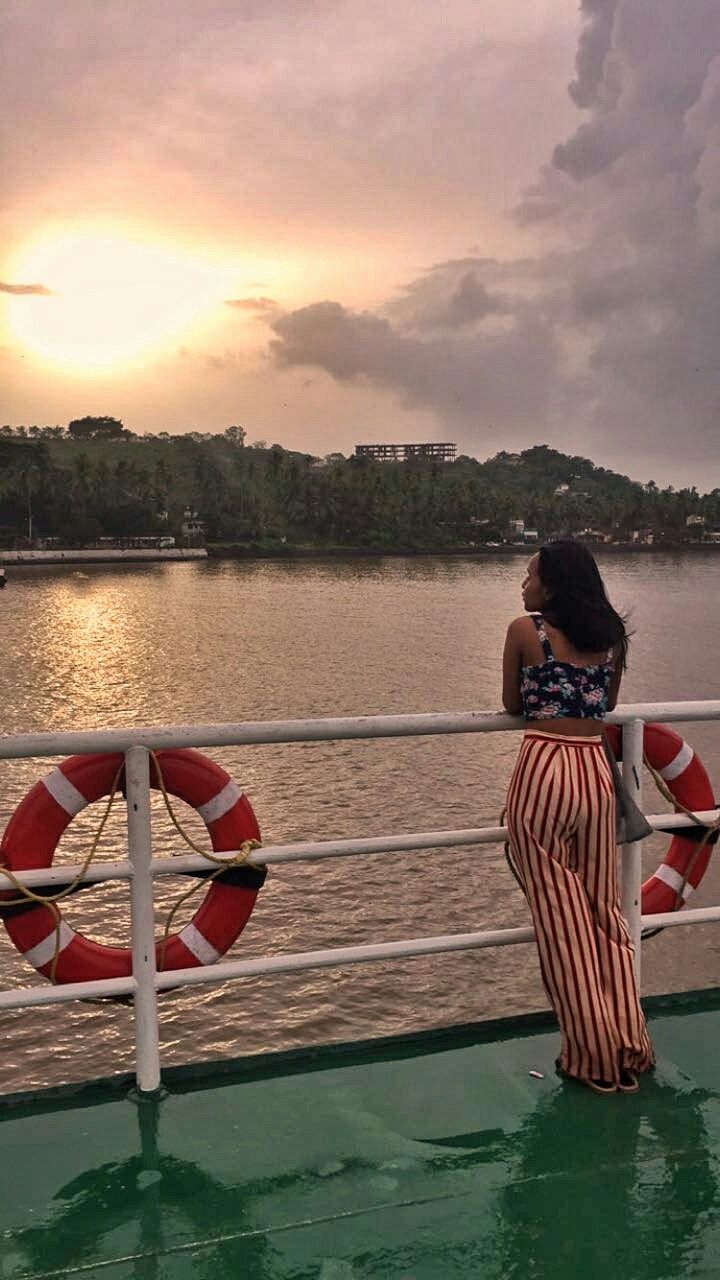 A church house is a building used for Christian religious activities, particularly for worship services. After the Roman Empire became officially Christian, the term came by extension to refer to a large and important church that has been given special ceremonial rights by the Pope.
If the gorgeous beaches will bring out the wanderlust in you, then the churches will touch you with their sacred aura. The famous church in Goa is a wondrous heritage, which the Portuguese rulers have left behind, for us to admire.
On day 3 we headed for north Goa , on our way we stopped at the cruise location ( from where the cruise starts) and got our tickets. Then we headed for the church .
1) The Basilica of Bom Jesus or Borea Jezuchi Bajilika is located in Goa, India, and is a UNESCO World Heritage Site. The basilica holds the mortal remains of St. Francis Xavier. It is in old Goa.
Aftet visiting this church we had our lunch and then we visited another church -
2) Church of Our Lady of Immaculate Conception . Situated in Panaji, this church is among the oldest church in Goa.
The church is dedicated to St. Catherine and has the Great Golden Bell. The church has received the 'Golden Rose' from the Pope, as a mark of reverence.
After visiting these two church and having lunch , we went for wine shopping 🍷. I took 2 bottles of wine for Delhi.
It was raining quite a lot on that day.
We came back to the point from where we purchased the ticket for our cruise. The cruise was for an hour. It was really mesmerising.
We all were too tired. We came to our hotel in south Goa by 7or8. And we got ready again , and headed to Tito's. It was very crowded so we decided to sit by the BAGA Beach. It was a very beautiful night. While writing this i just went back to that time , cold breeze , voice of the beach.
You can also view what all i did in GOA In this video