Goa -place loved by many but visited by few. It is one of the most ravishing place famous for its irresistible beaches , parties,,churches , mouth watering sea food and most important night life.Goa was in my bucketlist since I was 7yrs old .last year when I turned 16 I went there with my best friend . We both were craving for this trip and it was even our 1st trip without our parents. With the help of Google we searched everything and did bookings . We were set for the journey .
1st day we took cab from karnal to delhi airport .our flight to goa was 1hour late it was of 5 pm but it changed to 6 pm . so we waited 1 hour .it took 2 and half hours to reach Goa airport . After we reached goa airport it took half hour to reach hotel.so after so long and arduous journey we both checked in our hotel room and did not went out . We had our dinner in the hotel which we were staying. The food was so good .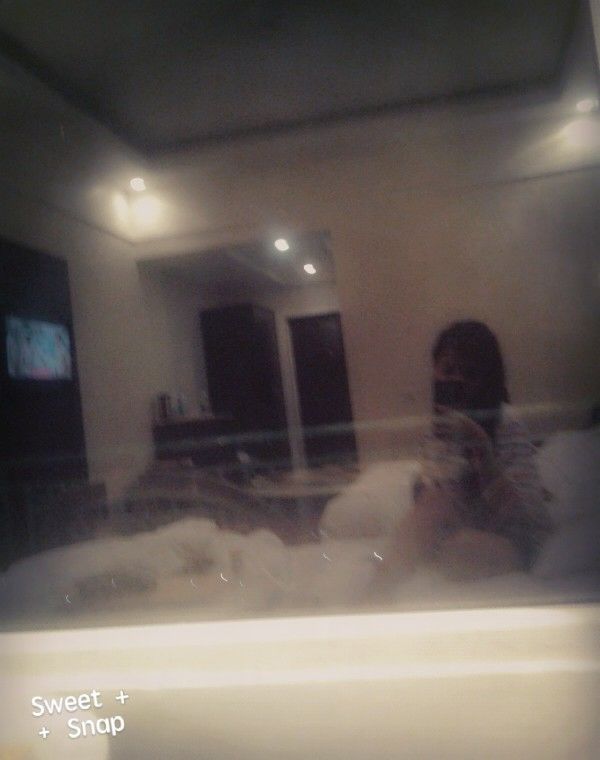 Early in the morning we rented activa and headed towards beach. Candolim beach was so beautiful the sunrise looked so good . The waves were so high . Then we had breakfast in cute little restaurant named Bobby shack. The goan food was great . Then we visited snow park that was so amazing my hands freezed there we made new friends who were also traveling like us👭👫👭👬. At that time water activities were closed due to bad weather but still we enjoyed many other places. Those who met us there went with us to Miramar beach and dona Paula beach.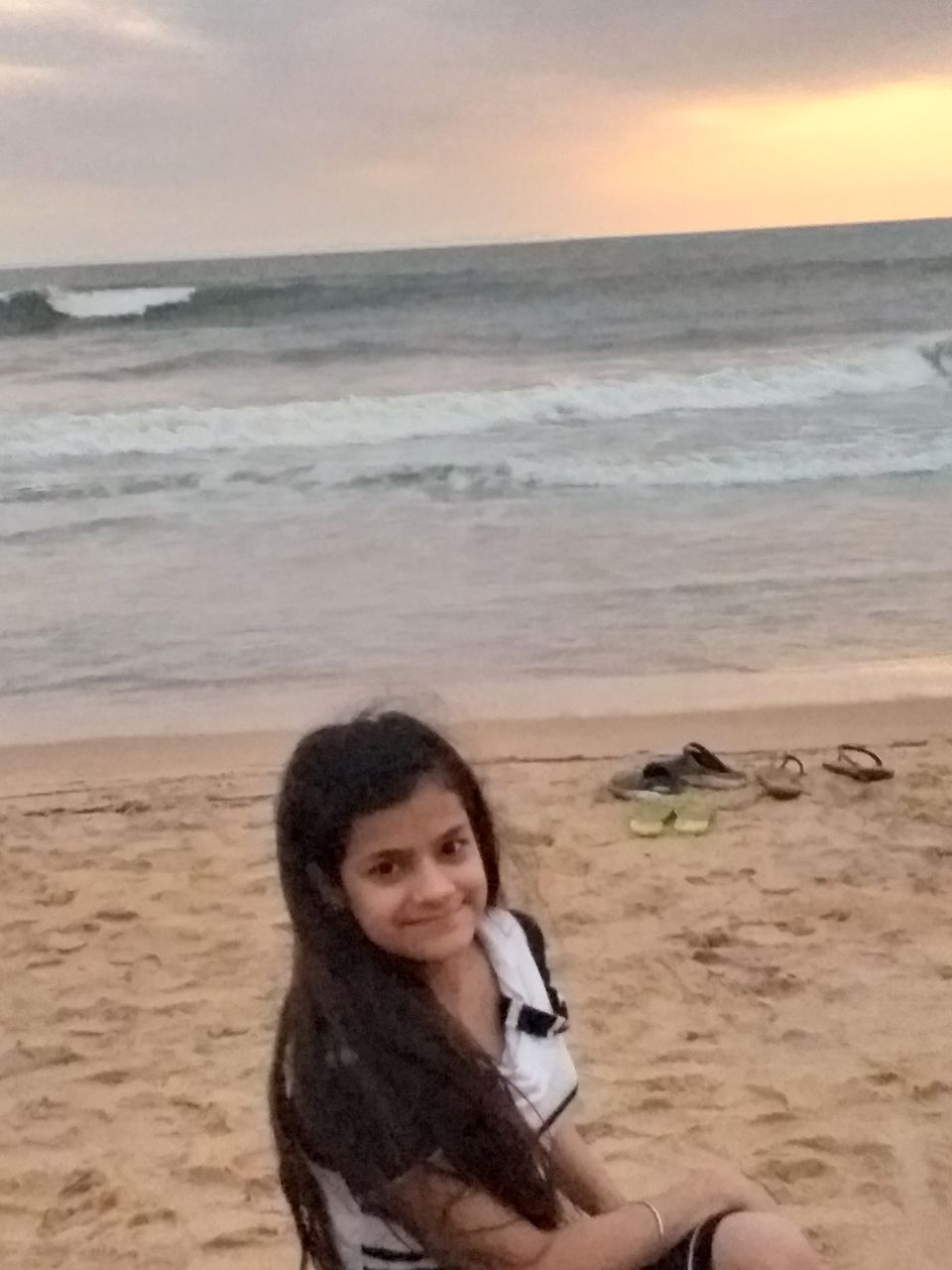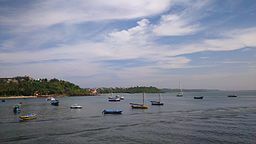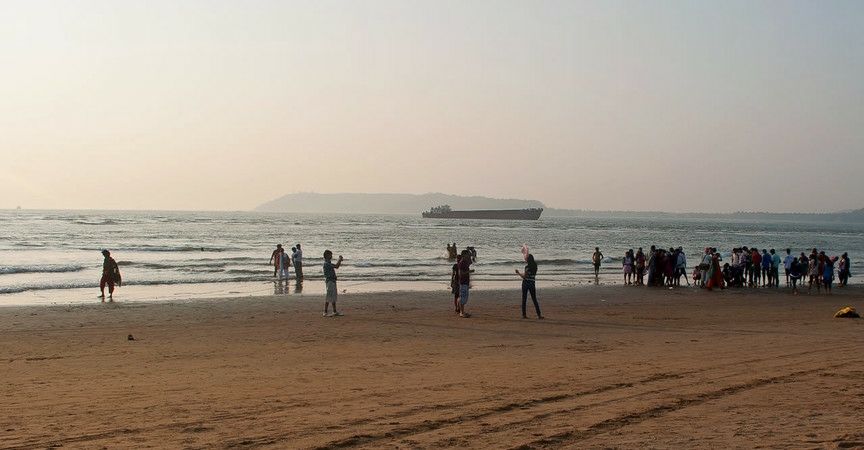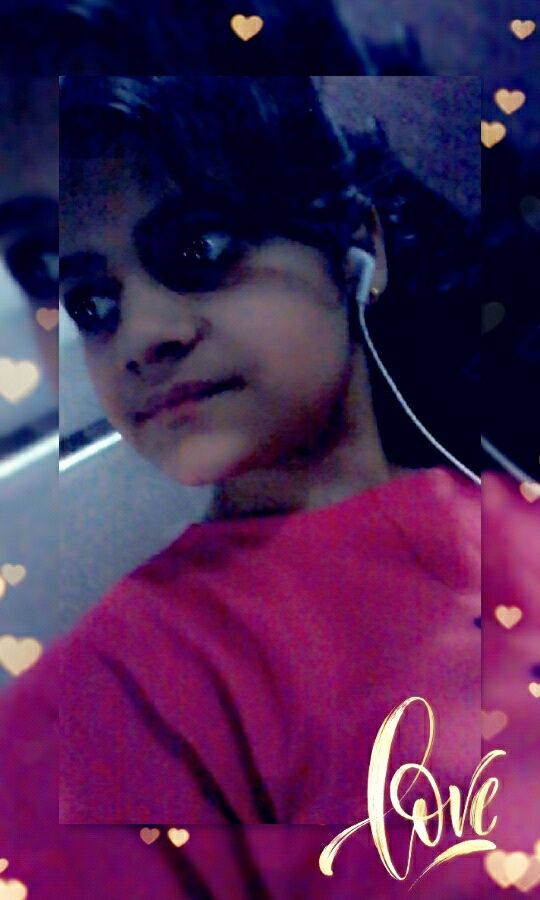 Dona Paula beach is located at a distance of 7 km from Panjim and popularly called the lovers' paradise in Goa. The name of the beach has been kept after the then Viceroy's daughter Dona Paula de Menezes who was believed to be madly in love with a fisherman. Her insane love for the fisherman drove her to jump off the cliff when the Viceroy refused to strike a marriage alliance between the two.it is just a myth that people of Goa believe in.
It was so alluring and known as the golden beach.
Visiting goa and not visiting dudhsagar falls means incomplete trip. We booked a car and went there . We hiked a short distance to reach falls. The water was spine chilling cold . I dont know how to swim but my frnd managed to help me . Going there was completely time and money worthy. We even went for the train ride .from the top the view was really amazing❤it took my heart . It was a great fortuity. After capturing this beautiful place we went for lunch in barbeque bae . I loved the food so much. After this we took a short nap in our room then went on street .we visited two beaches baga and anjuna beach.the water felt so good .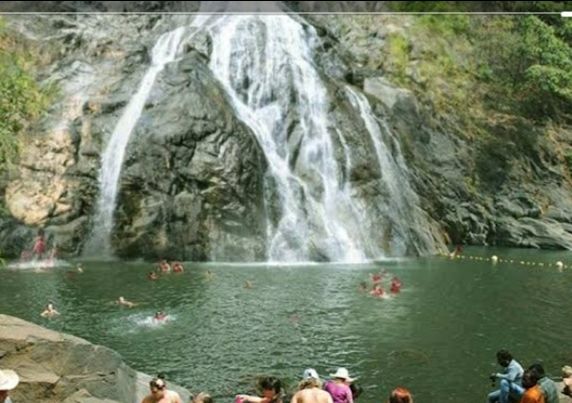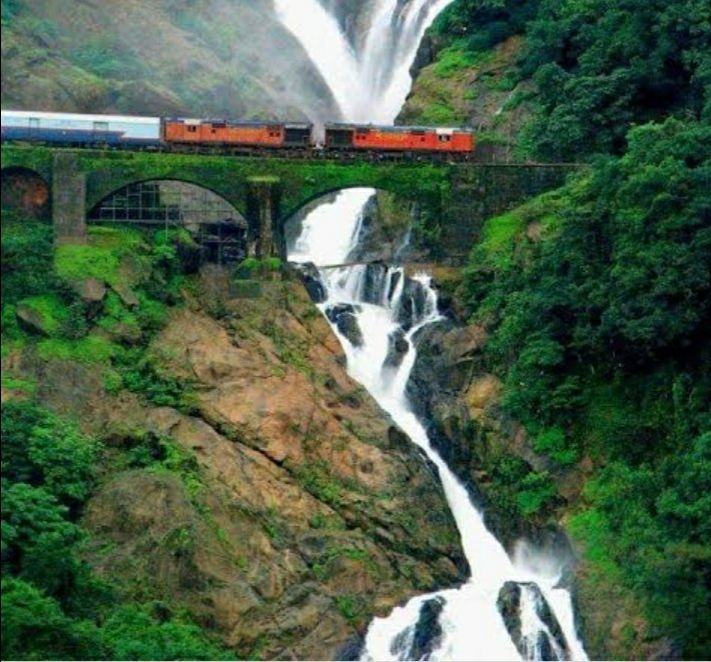 Anjuna beach provides you with some of the stunning scenery and photographic view during sunrise and sunset. The combination of the white sand and the scintillating blue sea create an unbeatable view.😍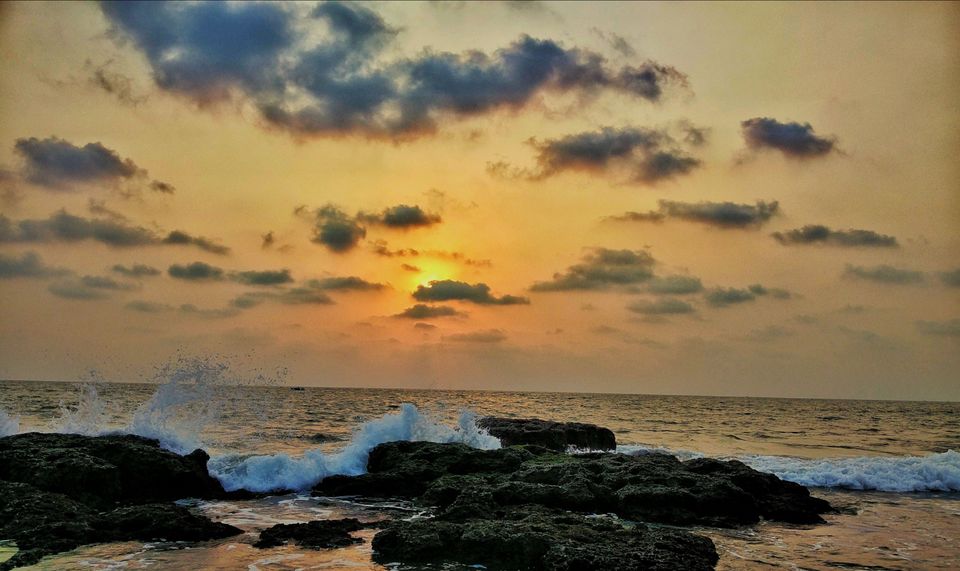 It was our last day so we both went to a frog land waterpark it was too good we both were relaxed so much .we spent whole afternoon there . The weather was cloudy .I loved the lobsters and crab platter we had there 😊. In evening we went in paradise cruise and at night🤑 in big daddy cruise .it was so luxurious. I enjoyed the night life so much . The people were very welcoming . We had dinner in restaurant near calangute beach .the music band on the street and restaurants turned me speechless. I was astonished . Good food and good music made my life .🎼🎸we even went to church basilica of bom jesus during day time .it actually started raining there . I enjoyed so much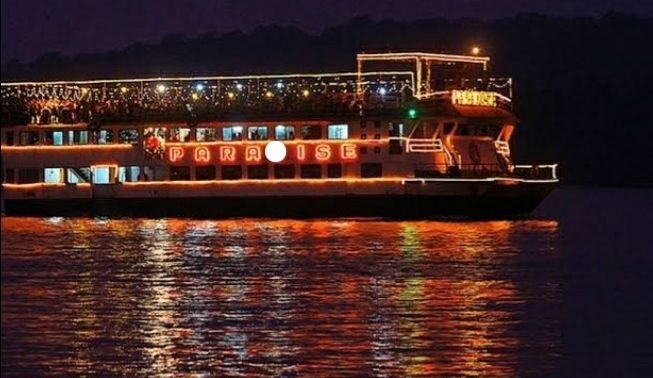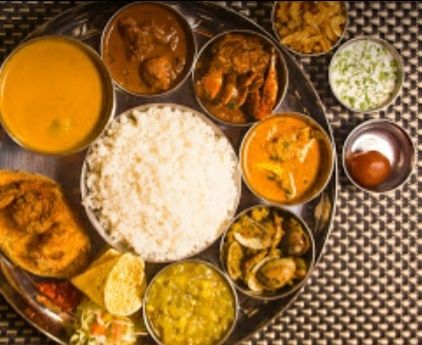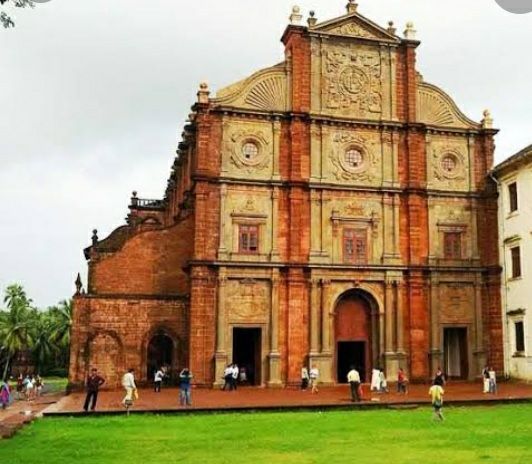 Goa is the best place to experience night life . The weather though was not so favorable for water sports when I went goa but still I enjoyed so many other places and activities. I really cant wait to visit goa again becoz I want to do water activities also . The food was damn good