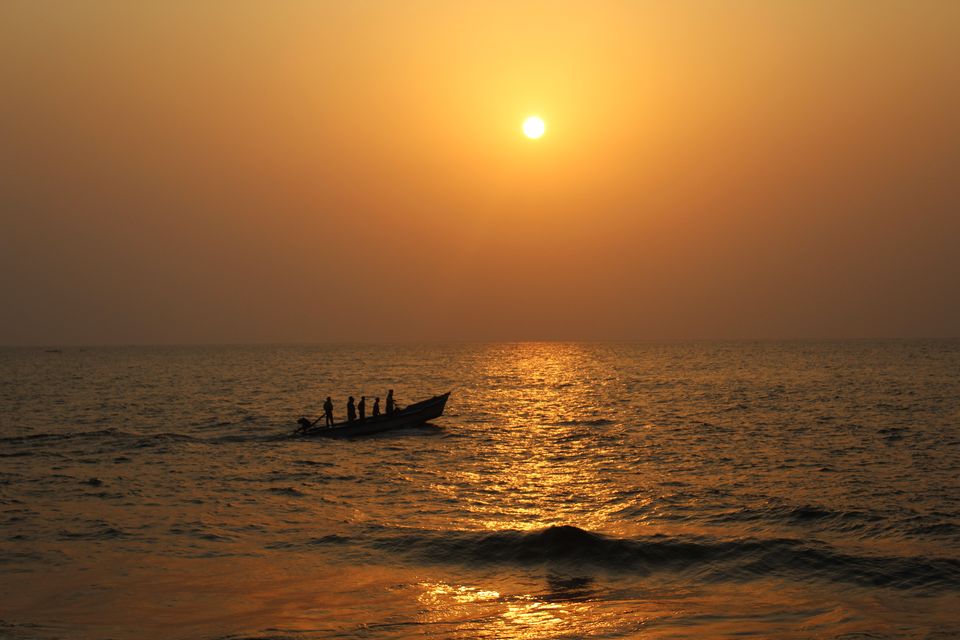 Planning to visit Pondi was the thing I did for every free weekend I had in Bangalore for many years, but actually never ticked off Pondi from my bucket list. Every blog or every details I read about Pondicherry always explained Plethora of things it provides you to enjoy, pocket friendly markets on the beach front, unique culture, image of a laid back attitude, a French atmosphere, narrow lanes of roads with French style homes all around, many temples, bustling streets, and many more attractions throughout the city.
This trip was a suddenly planned trip overnight. I had a plan of visiting north Karnataka solo on my bike, but an office colleague of mine showed an interest to join me in the long weekend bike trip and then we zeroed on going to Pondicherry riding on a bike on Friday night. It all started at 8:30 p.m. from Manyata Tech Park in Hebbal, Bangalore towards Hosur of Tamil Nadu. The traffic was slow moving as it was a long weekend and it took sweet two hours for us to just come out of the city. From there we increased our pace and reached Hosur around 11:30 p.m. We got our bike filled with full tank of petrol at Hosur and resumed our journey as we were not really hungry to have any food and was full on enthusiasm to ride at night. Then we stopped at Krishnagiri, exactly after 50 kms from Hosur by 12:30 p.m. and had a cup of tea with biscuits as we had lost our appetite by this time. From here we didn't find any street light to aid the route for us and it was only the lights emitted from the opposite side vehicles which guided us through the way. With cool weather blowing on our face it was a fun kind of journey after 5 days of hectic office work. We actually went enjoying our ride that night, with very less hesitation to stop and sleep for some time, and we were also surprised at this behaviour of ours. It was 1:30 a.m. and we reached Uthangarai, and we were 180 kms from our destination. After a small cup of tea here we resumed our journey again towards Thiruvannamalai, the temple town of this part of India. It was exactly 3:00 a.m. when we reached and stood in front of gopuram in Thiruvannamalai, and we were little bit slow in riding and were bit exhausted also by this time. Asked to one another if we needed to stop here in Thiruvannamalai and take a nap till morning, but both of us were fine to ride till Pondicherry, as we had already come so far and didn't want to stop here. We were 120 kms from our final destination and we resumed our ride again, and by this time both of were extra cautious about riding and swapped the turn to ride whenever possible and needed. Then we reached Tindivanam via Gingee by 4:30 a.m. and were desperately in need of a refreshment after 270 kms of continuous ride. After half an hour break here we headed to our destination of the night ride, Pondicherry and sharply by 5:45 a.m. we were at the Promenade beach to witness the sun rise. The beach was full of joggers and families with their kids walking and enjoying the bliss of early morning as it was a weekend. We one of the beautiful sunrises of our life and then got into the town in search of a budget hotel and sleep for some time before roaming in Pondi. After searching for 30 minutes we ended up in a small hotel in Chinna Subbaraya Pillai Street and booked the room for two days and two nights. After a quick breakfast at the local hotel we headed straight to bed for next 5 hours.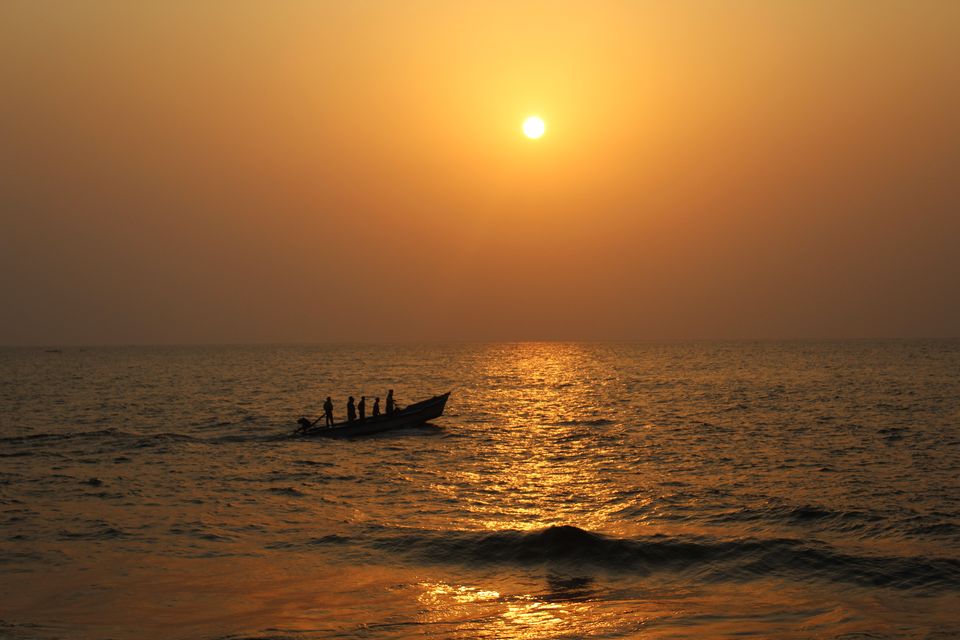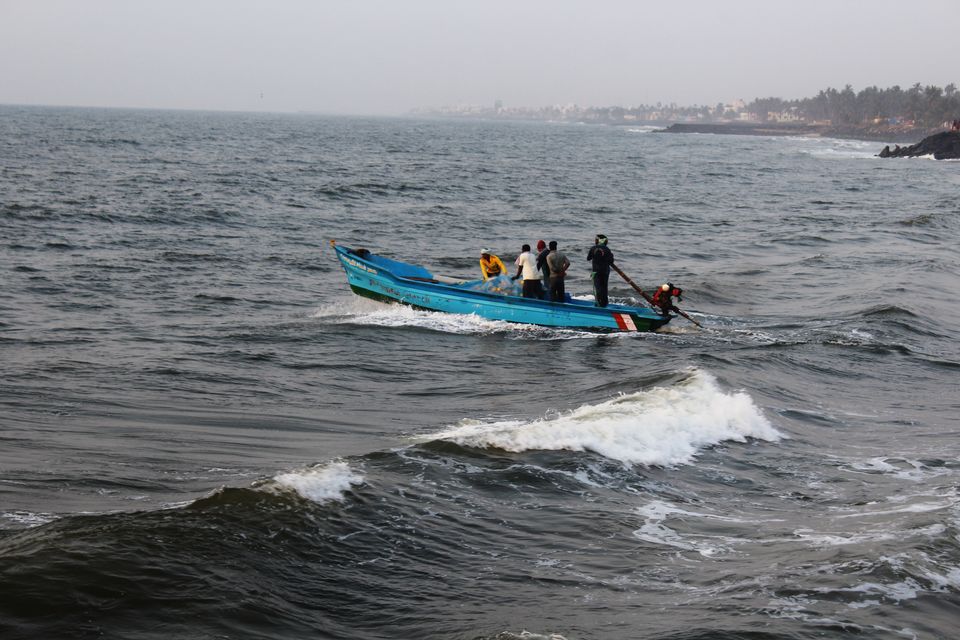 We got up and got ready by 2:00 p.m. and went to have lunch in the hotel at Ranga Pillai Street. After a normal lunch we headed towards Promenade beach again to have a slow walk on the sand. Later we gave a visit to Sri Aurobindo Ashram which was a quiet place compared to bustling streets outside and it is worth a visit to the ashram. This ashram was the place where Sri Aurobindo saint of pre independence lived. Later we headed to the temple just two blocks away, Arulmigu Manakula Vinayagar Devasthanam. The temple is a good place to visit before evening when it is quiet free with less number of devotees. By evening we were back at the Promenade to hang around as we had much more sleep left to sleep, and then we headed to the corner of the beach where there is a hotel with attached Bar and they serve delicious food here.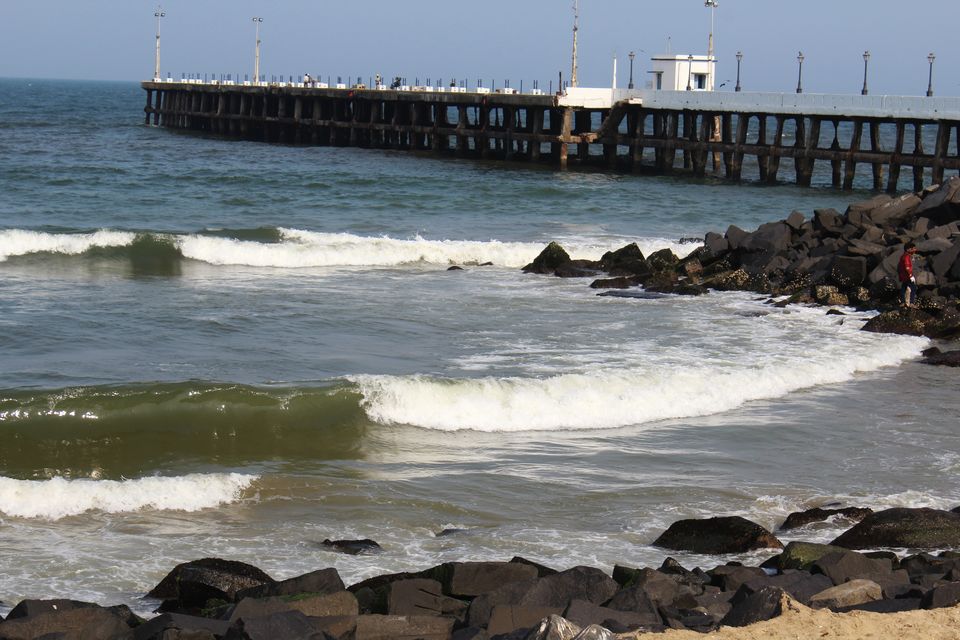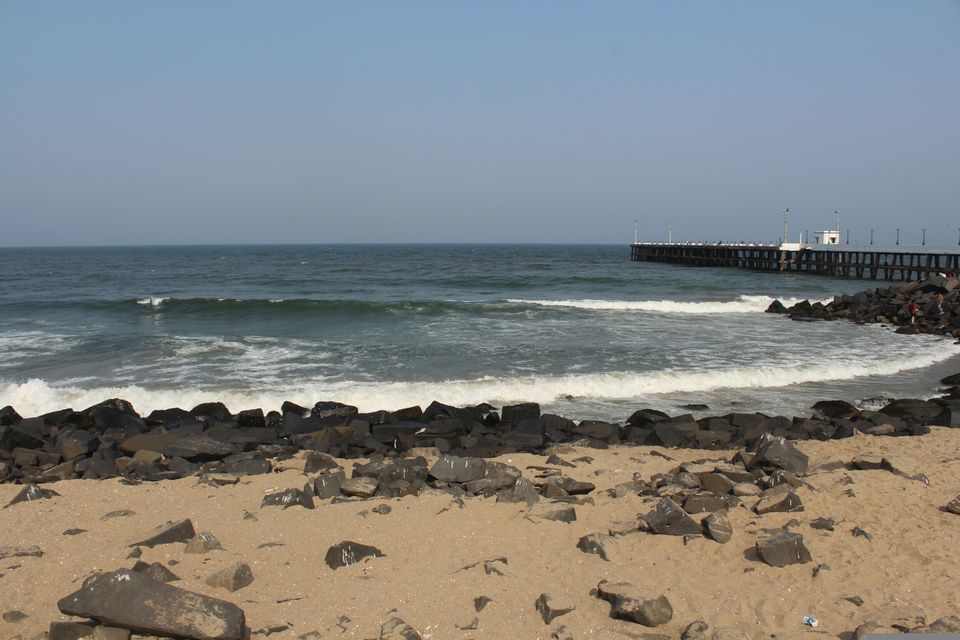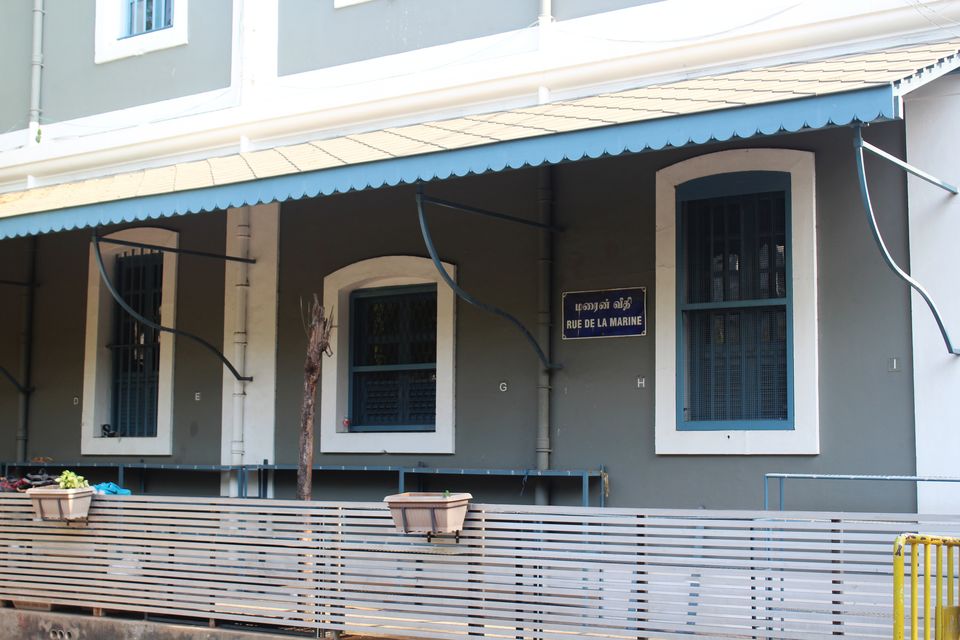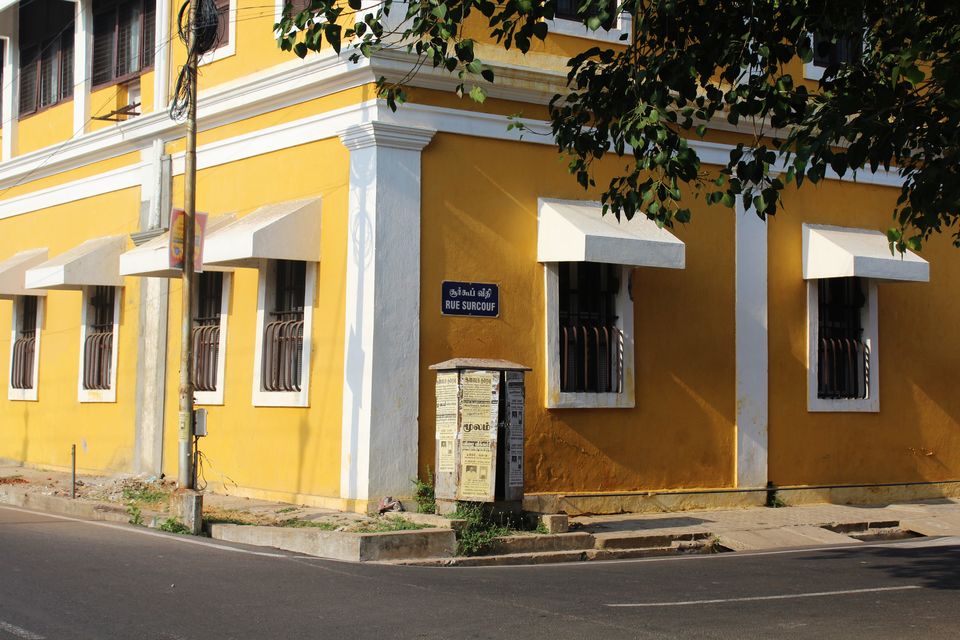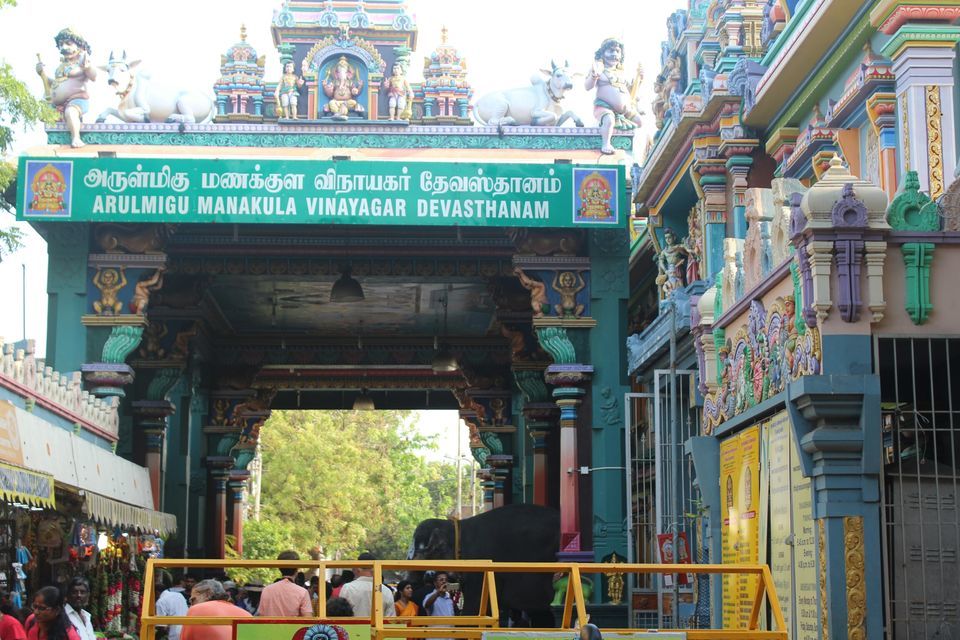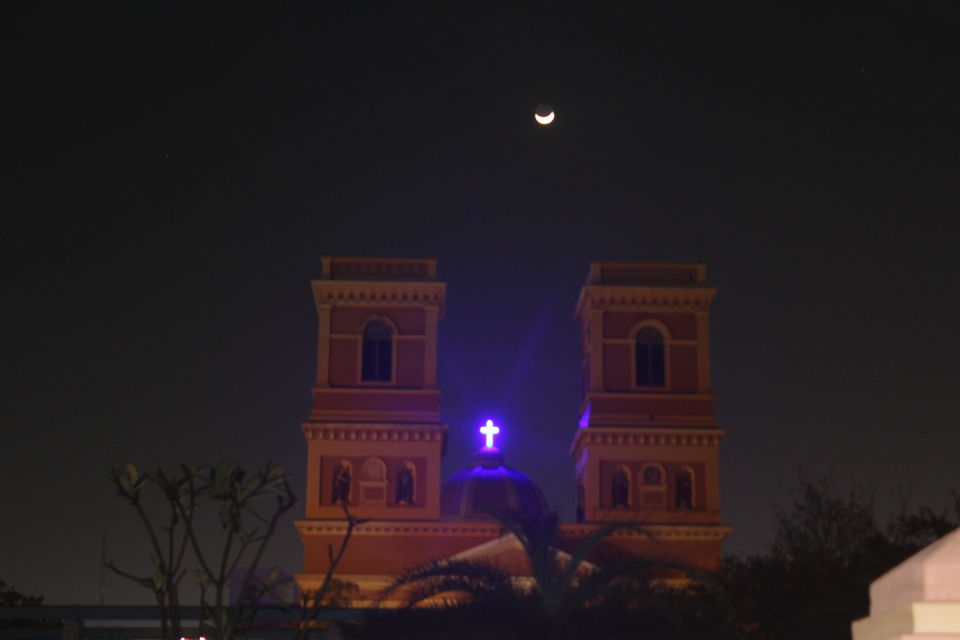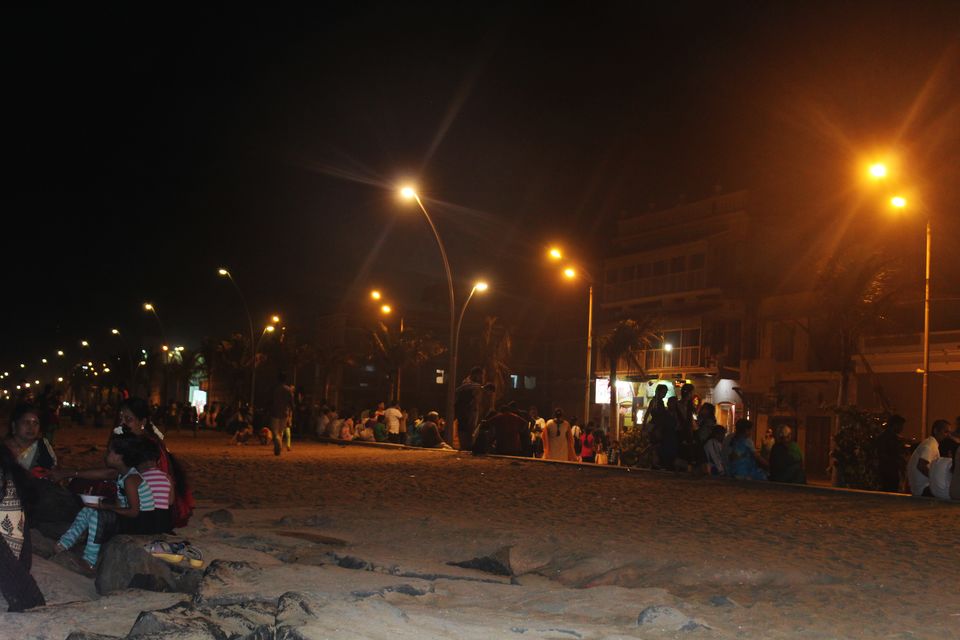 The next day we got up early by 5:30 a.m. and headed to Serenity beach to have a look at the sunrise from the giant boulders spread on the beach side. The fishermen were busy in anchoring their fishing boats into the sea for fishing with the help of tractors and people around. The beach was exactly defining serene feel and was already with people roaming around to have a look at the sunrise of the day. The sun rose with a spreading golden colour all over the place and was exhilarating to watch it. There were crabs rolling on boulders making their way into the corners of the stones. The waves were continuously kissing the boulders and busy making a splashing sound all the time. We spent almost an hour there till 8:00 a.m. Then we headed back to our hotel room for breakfast and left to Auroville. The Auroville (City of Dawn) town is much more laid back compared to Pondicherry, and has its own charm for tourists. You can spot too many foreigners here riding on rented bikes and pedalling cycles all along the way. Auroville is a kind of self-reliant community. It took us an hour to reach Matri Mandir from our hotel and the place was so serene and calm. Matrmandir means the temple of the Mother and edifices the significance of Integral Yoga. The best thing of this Mandir is that it doesn't belong to any caste or creed and moreover the entire Auroville doesn't belong to any caste or creed and defines the essence of Integral humanity to the World. After this our next stop after lunch was the Auroville beach. The beach was with less tourists as we had been there by 3:00 p.m. and spent a lot of time playing with the waves of Sea.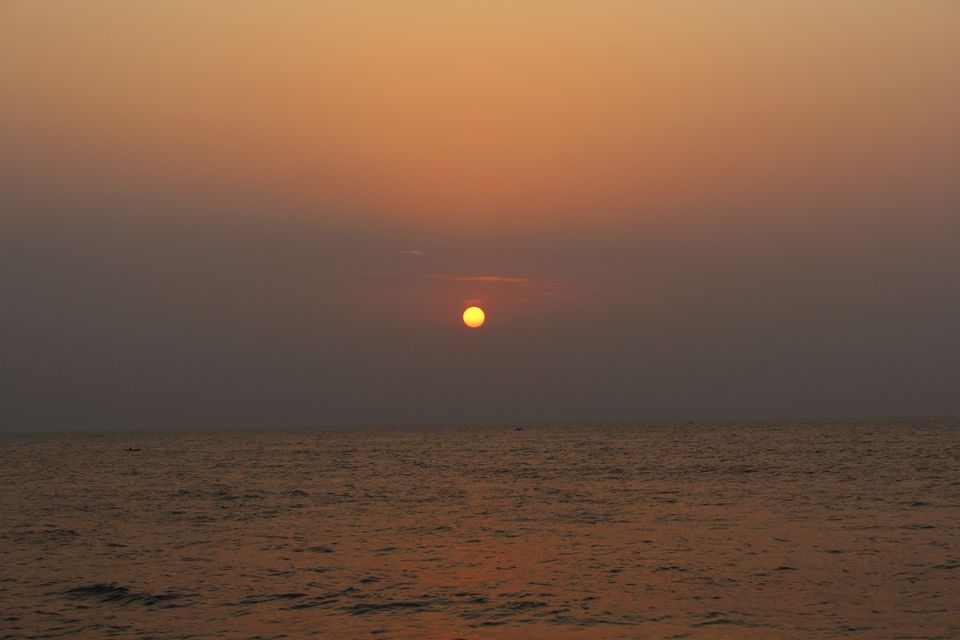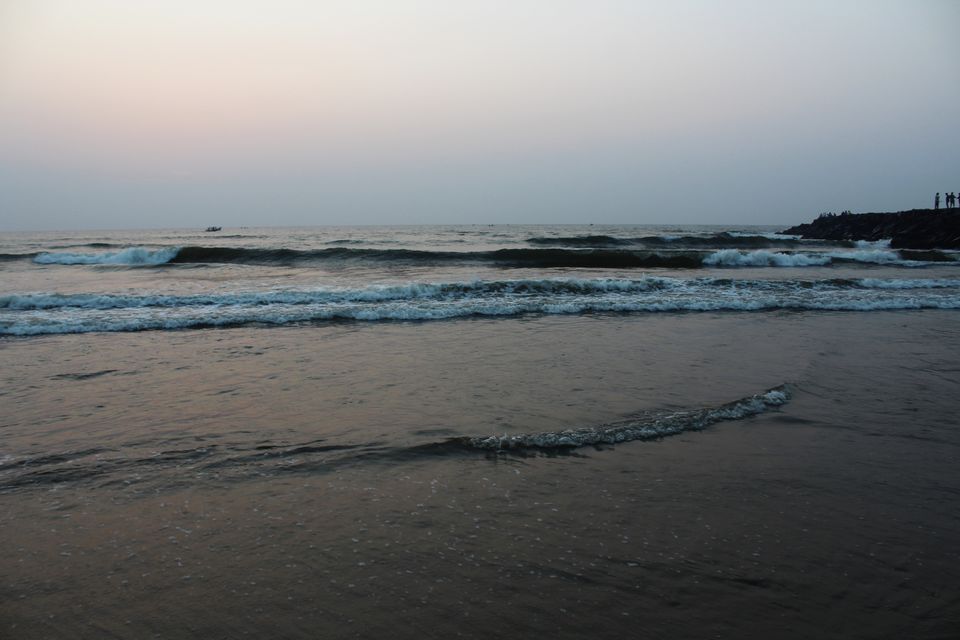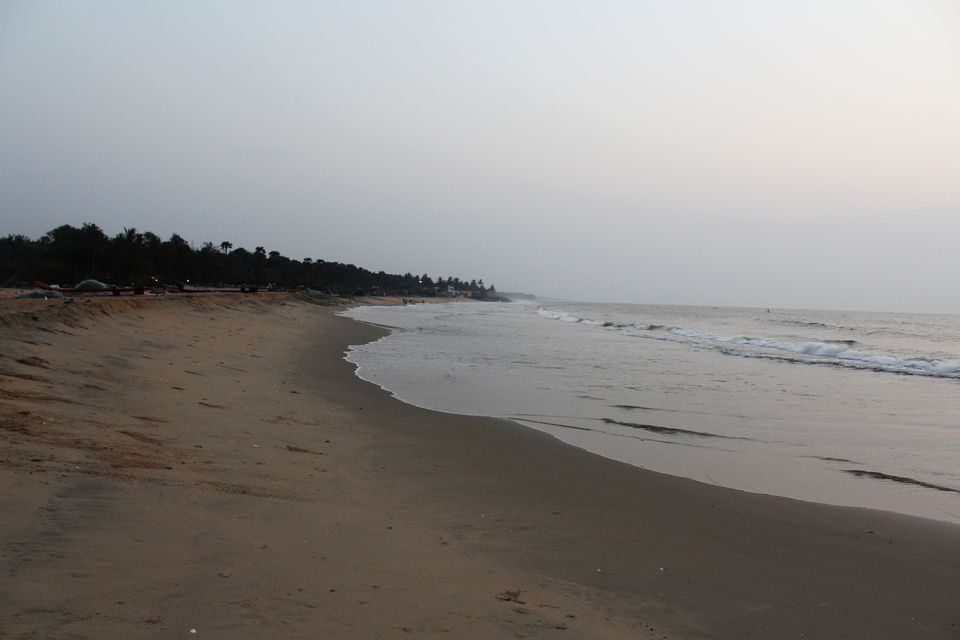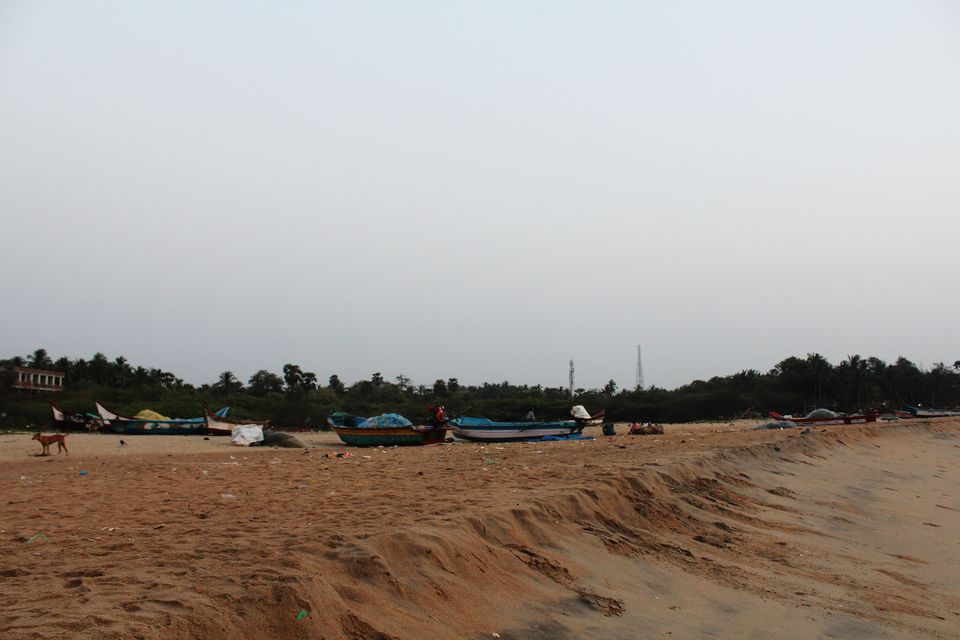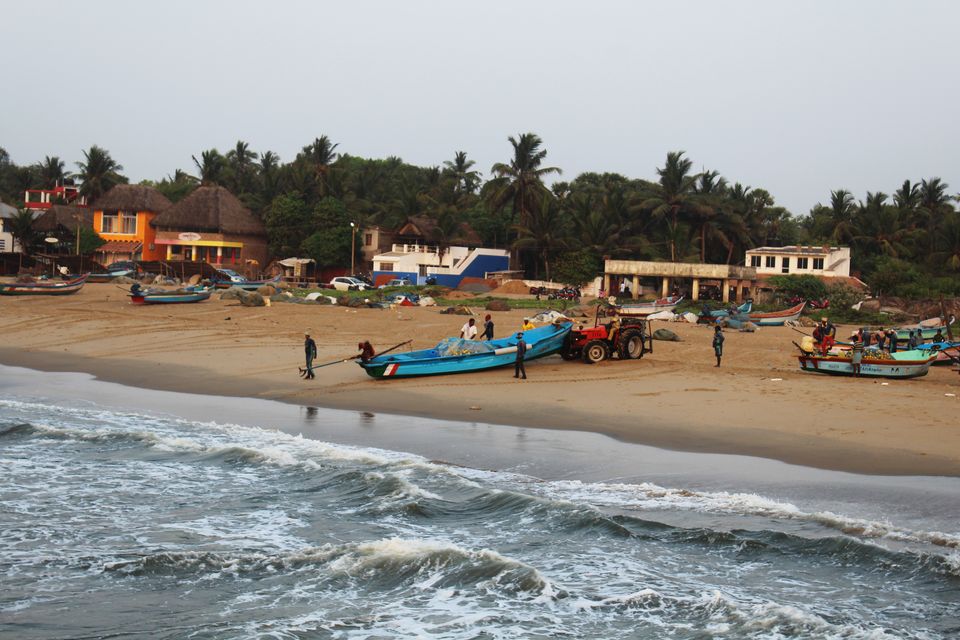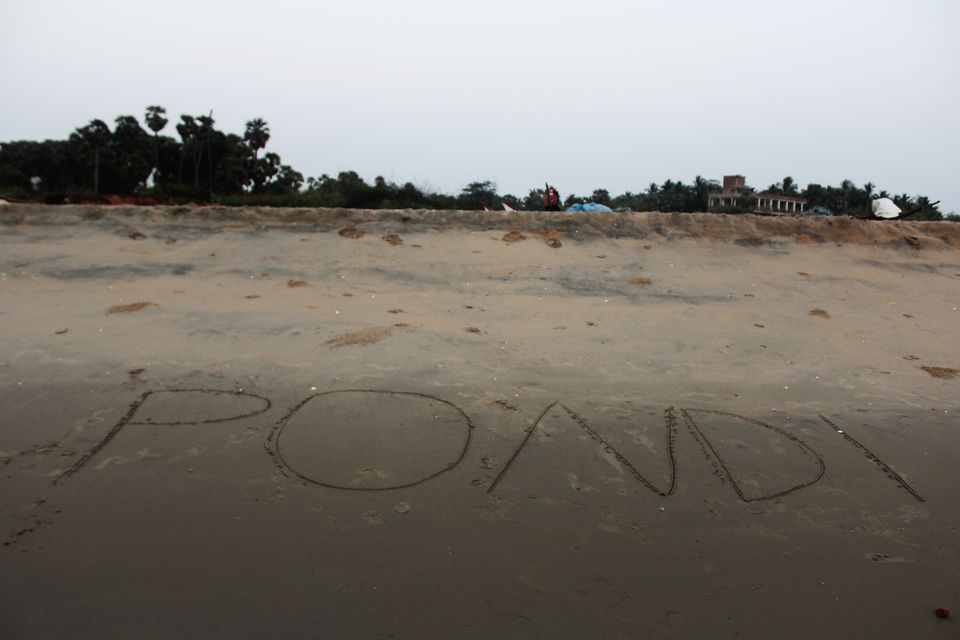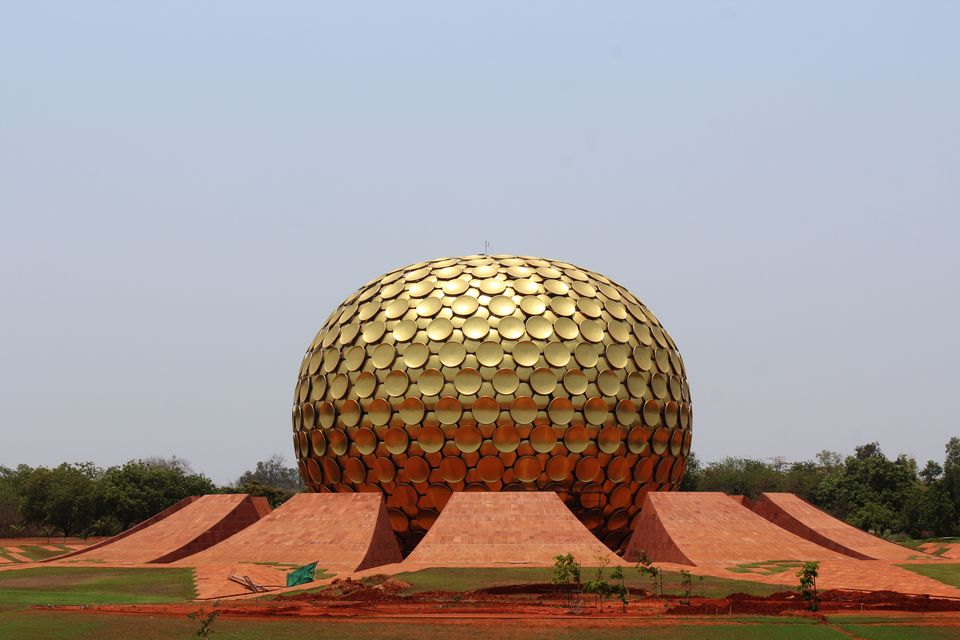 All this time, I had forgot about the Paradise Beach, the must visit destination in Pondicherry. Then we rushed to Paradise beach as we had to take a boat which carries you to the Island and you can have a great sunset seen from the Paradise beach. But we couldn't reach the spot by time and we missed the last boat which carries people into the island. We later came back a kilometre and headed into another secluded beach next to from where we could have a look at the paradise beach also and ended up walking on sands with waves kissing our foot. Later that evening we roamed all around the streets of Pondicherry like Anna Salai, Adigal Marai Salai, and Ranga Pillai Street looking for sweet souvenirs for people back home in Bangalore. We slept early that night as we had to leave Pondicherry by 4:00 a.m. the next morning.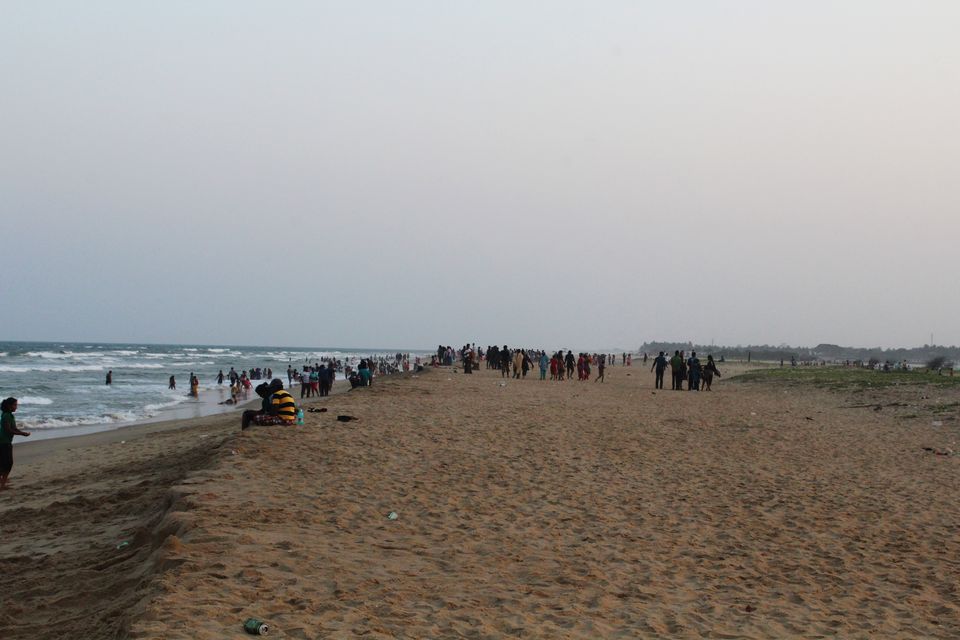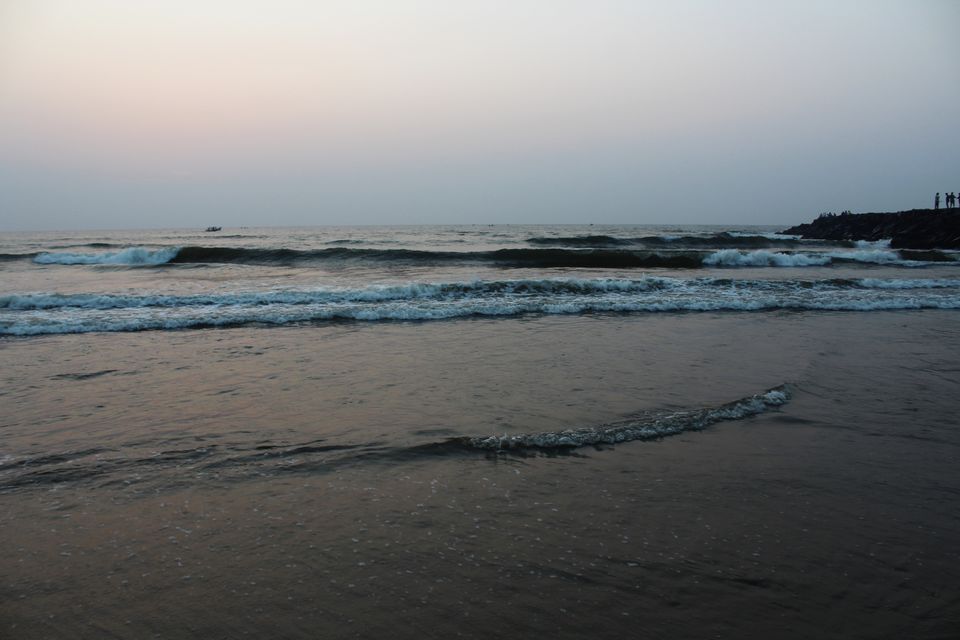 It was Monday morning 4:30 a.m. when we left out to ride on the most beautiful stretches in India, The East Coast Road. This was also one of my to do things in life as the road just goes along the coast of Bay of Bengal and we could have a look at sunrise on the way to Mahabalipuram. We reached Mahabalipuram also called as Mammalapuram by 6:30 a.m. after a quick coffee break at Kumbakonam coffee centre on the way. Mahabalipuram is a temple town when compared to the French colonies in Pondi. We only visited Shore temple here as Mahabalipuram has lot of attractions to watch out for and we had to return to Bangalore riding all the way. The Shore temple here overlooks the shore of the Bay of Bengal, and is also a UNESCO World Heritage Site since 1984. The place was also a trading port for the Pallava dynasty in the span of their rule. The temple also acted as the landmark for the Navigation of Ships. There are three temples in this complex including two shrines to Lord Shiva and the third one is dedicated to Lord Vishnu. The entire complex is made of Stone and the sand is spread all over the complex.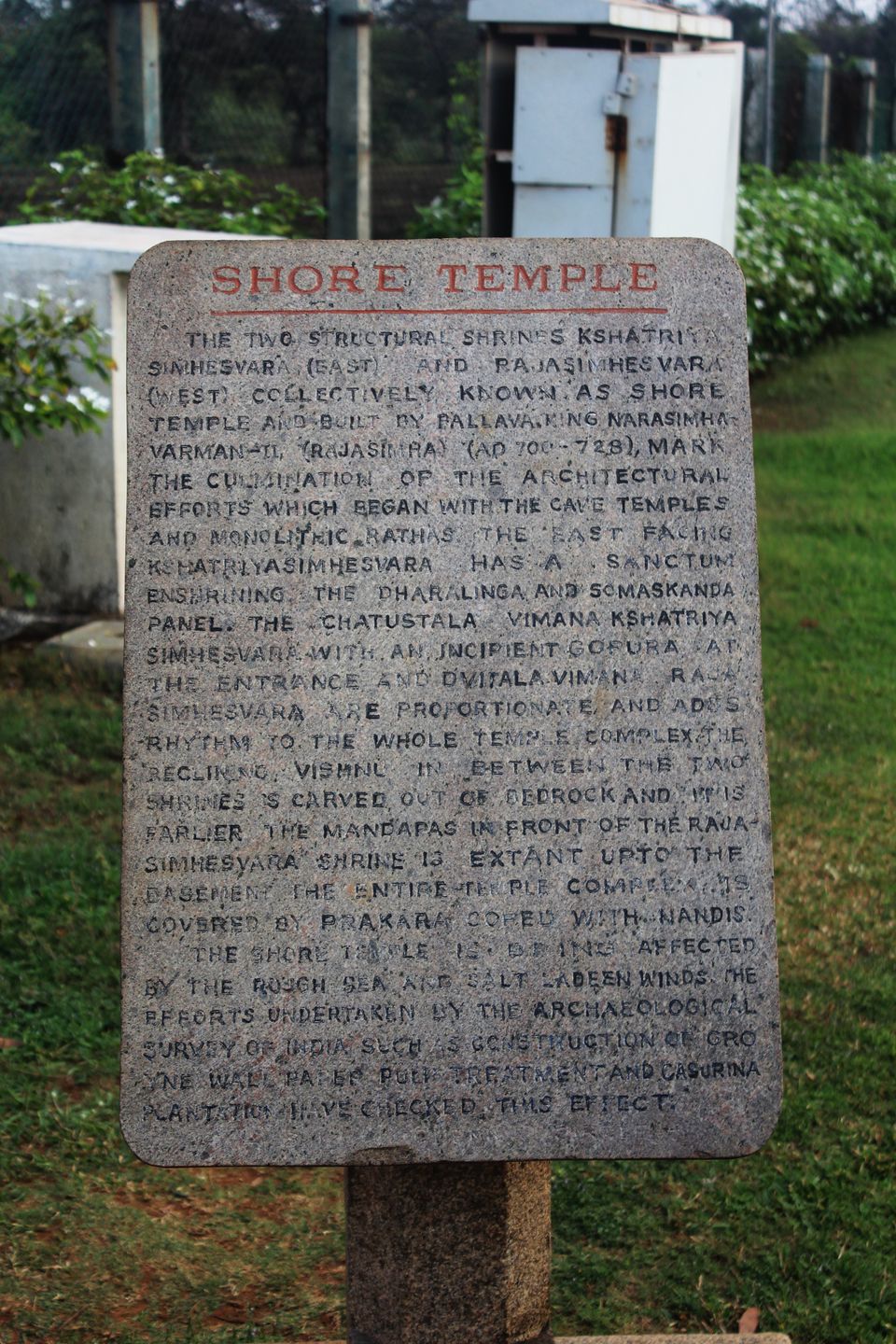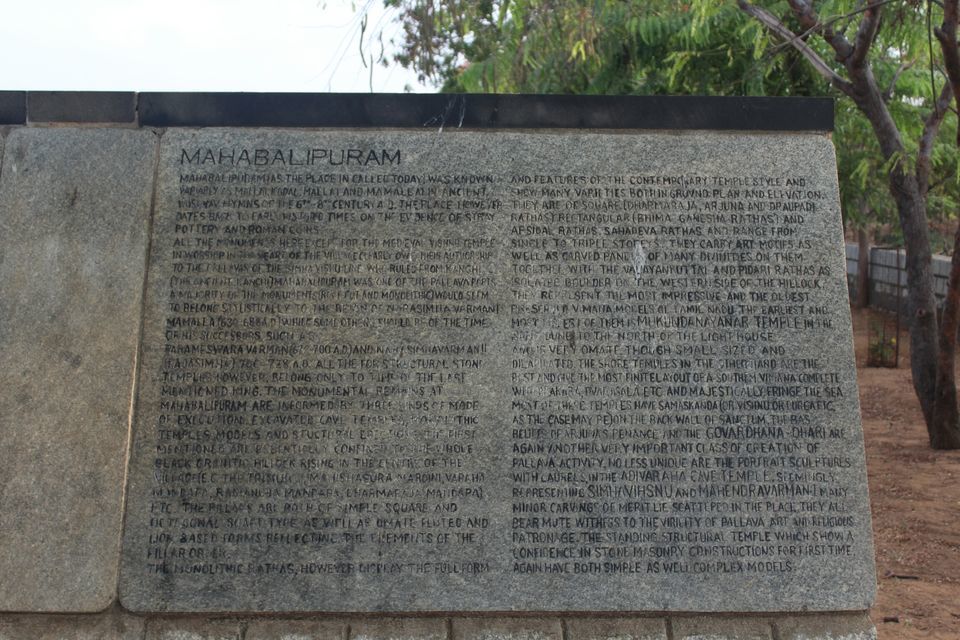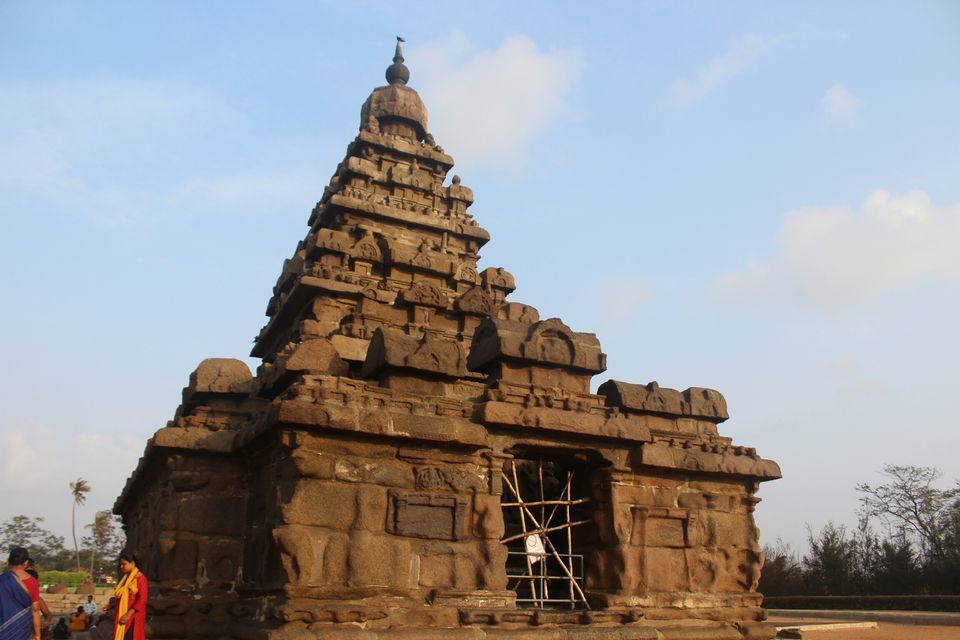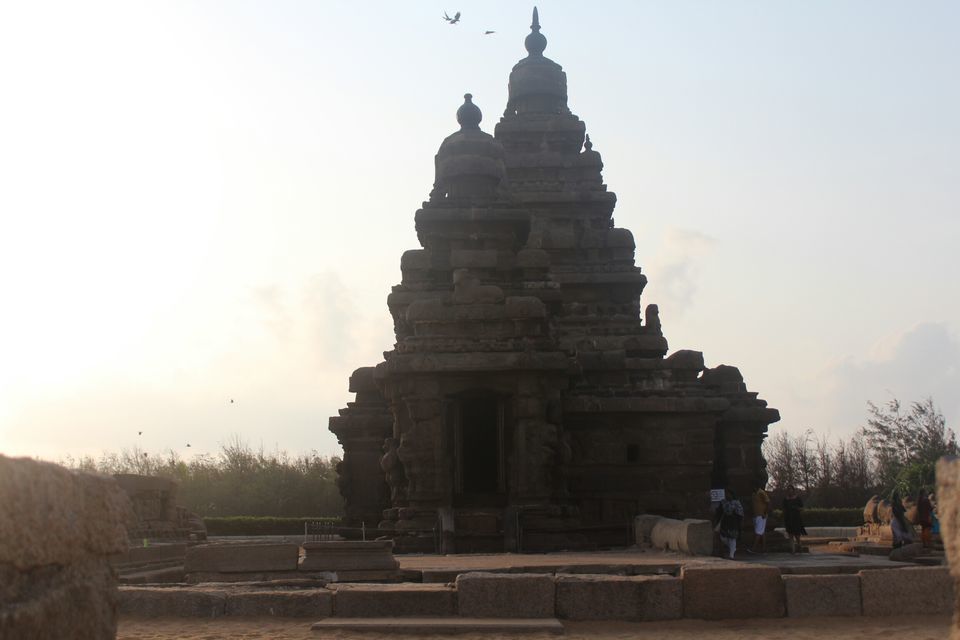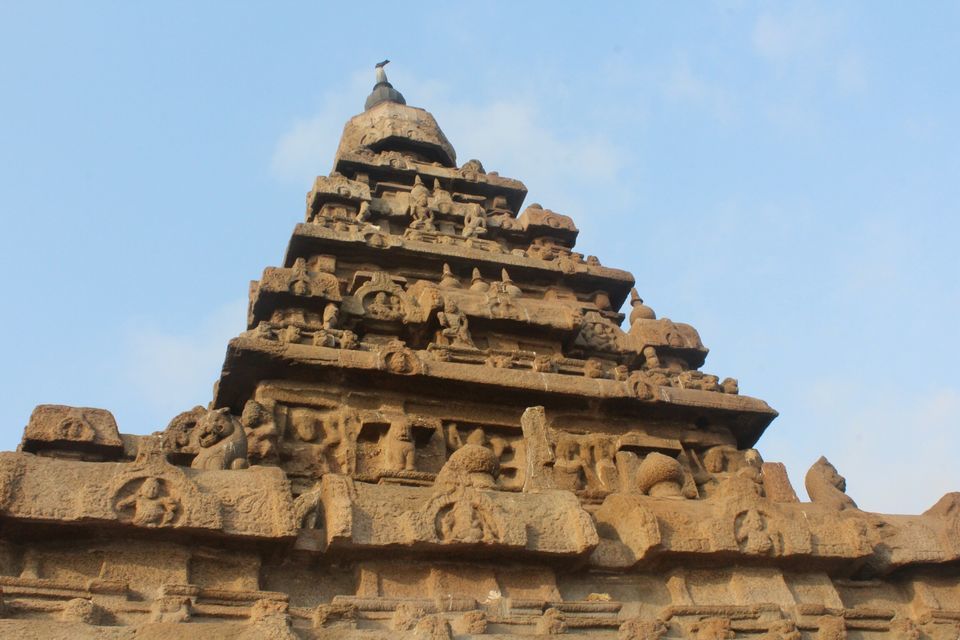 After an hour or so roaming around the complex, now it was our way to ride to Bangalore all day long for 350 kms.
Happy Travelling!!!