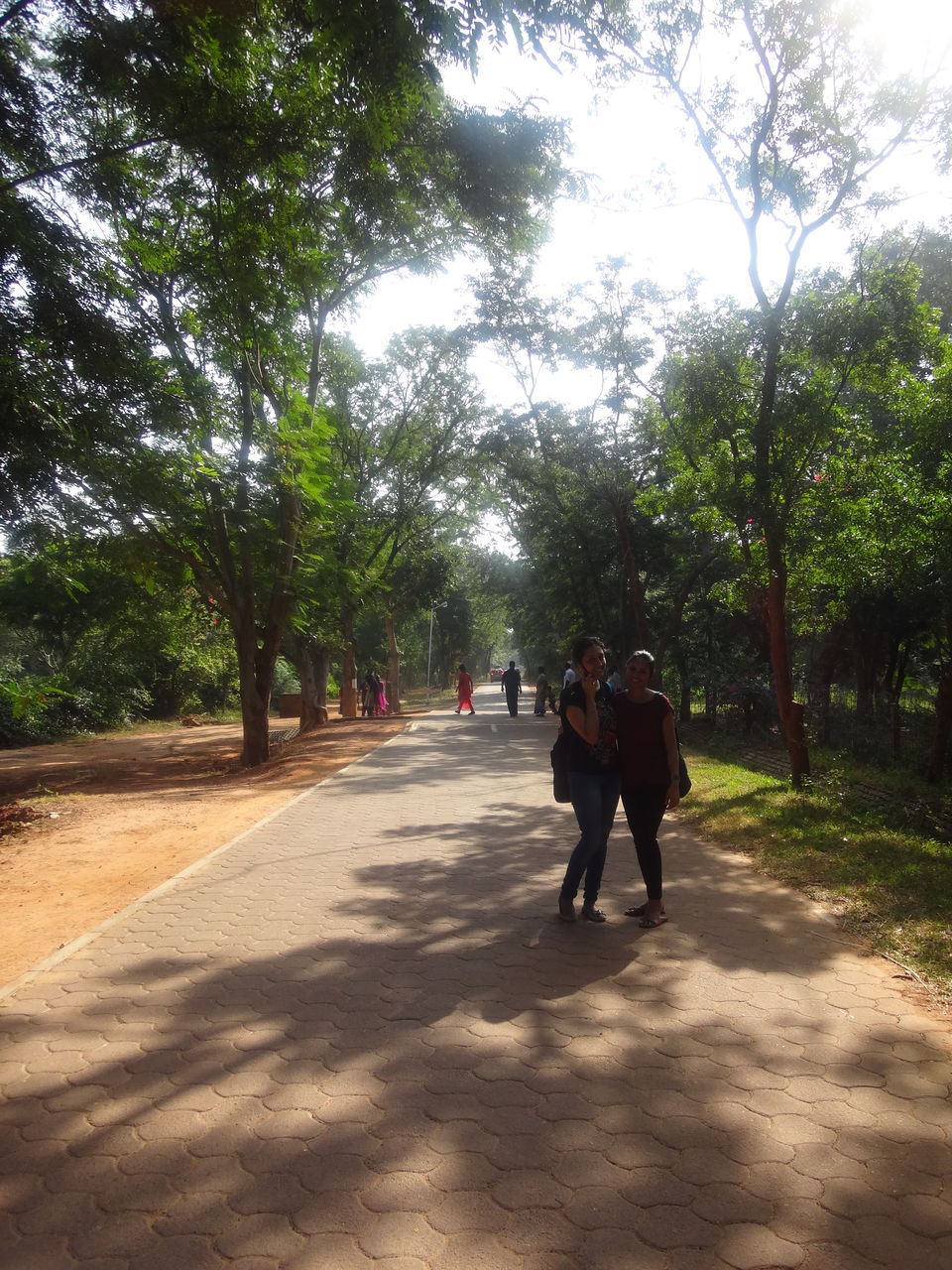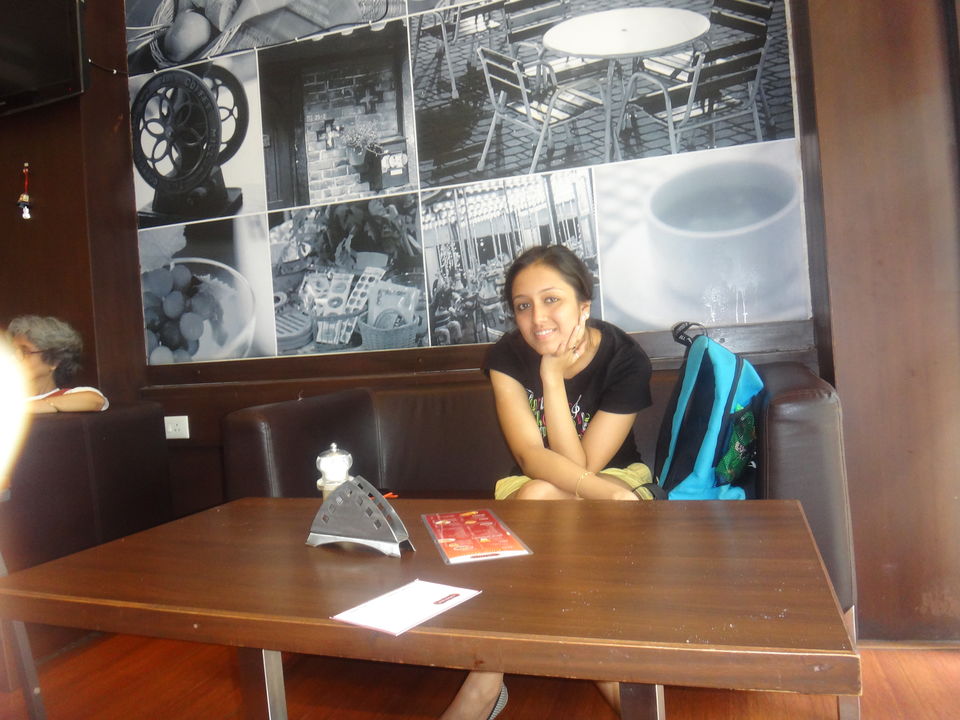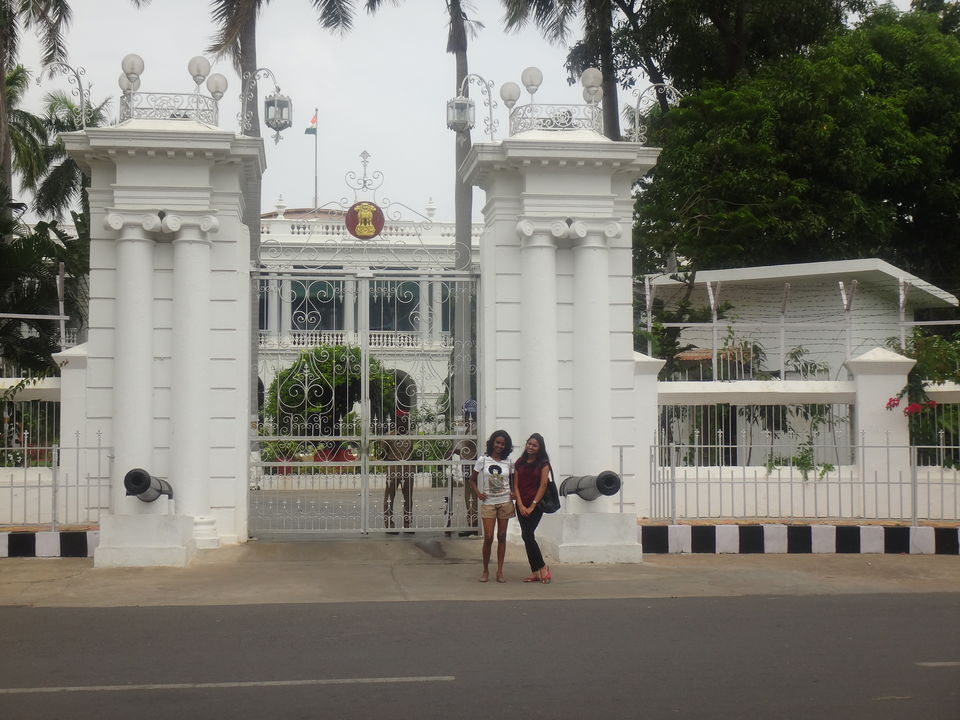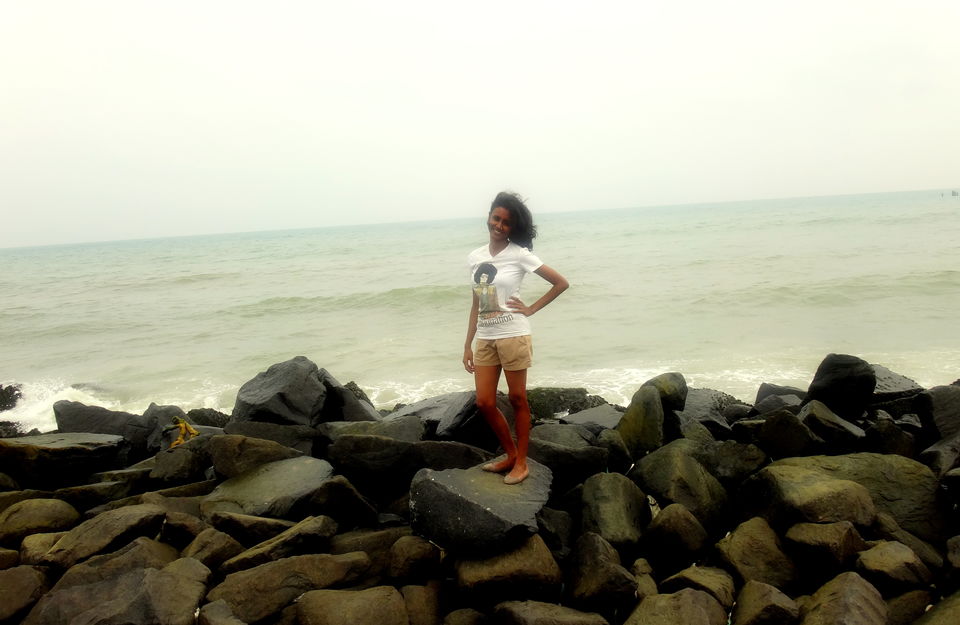 The city of Pondicherry or Puducherry (in Tamil) is a Union Territory in the state of TamilNadu. Colonised by the French, this is a mini France in India, complete with the language and culture of the country seeping through each and every aspect of the small city.
We friends decided a get away from our college for a day anf ended up deciding to go to Pondicherry. It is a mere 160 kms from the capital of the state, the entire road runs along the coastline and offers a spectacular view of the blue sea lazily stretching out till the horizon on one side of the road throughout the journey. The alternate route is through Dindivanam, a shorter and a less scenic route.
We left from our college which is situated in Kattankulathur at 04:00 hours and set out to Perungulathur, two station from our college through local suburban train, A score of buses leave for Pondicherry from the main bus stand. Buses that go to Chidambaram, Cuddalore etc. go via Pondicherry. Do ask the conductor if the bus go to Pondicherry and do not wait for a direct bus as it may take a while and you'll end up being late unnecessarily.
The journey takes around 2.5 to 3 hours. The cold morning air whips across our face making the whole 3 hours a beautiful and extraordinarily energetic one. On reaching the main bus stand of Pondi, we set out to Auroville, a world famous heritage site known for it's sprawling grounds and facilities provided for meditation. We had to reach Auroville by an auto rickshaw which are available in plenty. The Auroville gardens are a feast to the eyes and soul as they extend till the eyes can reach and consist of beautiful buildings meant for meditation. If you're there only as a tourist and do not wish to meditate, the tour will take you a couple of hours and you will feel exhausted after the walk. You can also hire yourself automobiles for a day at various spots in the city. Transit from one place to another will then become easy for you.
We took an auto back to the main city and checked out the Rocky beach, a beach that resembles the one in Band stand in Mumbai but with more stones. You cannot enter the water and I suggest you don't try to as the rocks are jagged and in plenty which might lead to head injuries and even death if one tries to enter the water. There are also numerous crabs that infest the crevices of these rocks.
The colour of the sea is a serene turquoise and we sat there as the sun shone upon us and the with the sea shining in front of us. Buy yourself some snacks and drinks if you wish to. Girl's please be alert as that area is known for eve teasing. We then moved to the interior of the city where we had a perfect blend of restaurants available to suit everyone's taste. We opted for a French bakery on the Ranga Pillai Street. Situated next to Anjappar, it served us heavenly food and drinks as brunch and we ended up hogging quite a bit there due to the hunger that had mounted over the day. DO try Pasta, Breads and the Chocolate Doughnut.
Street shopping was next in our mind and we scoured through heaps of shorts and colourful clothes and ended up buying many different clothes that wouldn't be available anywhere else. Bargain a lot and make sure you buy after viewing a lot of choices that are available.
We then left for the bus stand and took an air conditioned bus that took us to our college. The journey lasted a couple of hours and we were back by 14:00 hours.