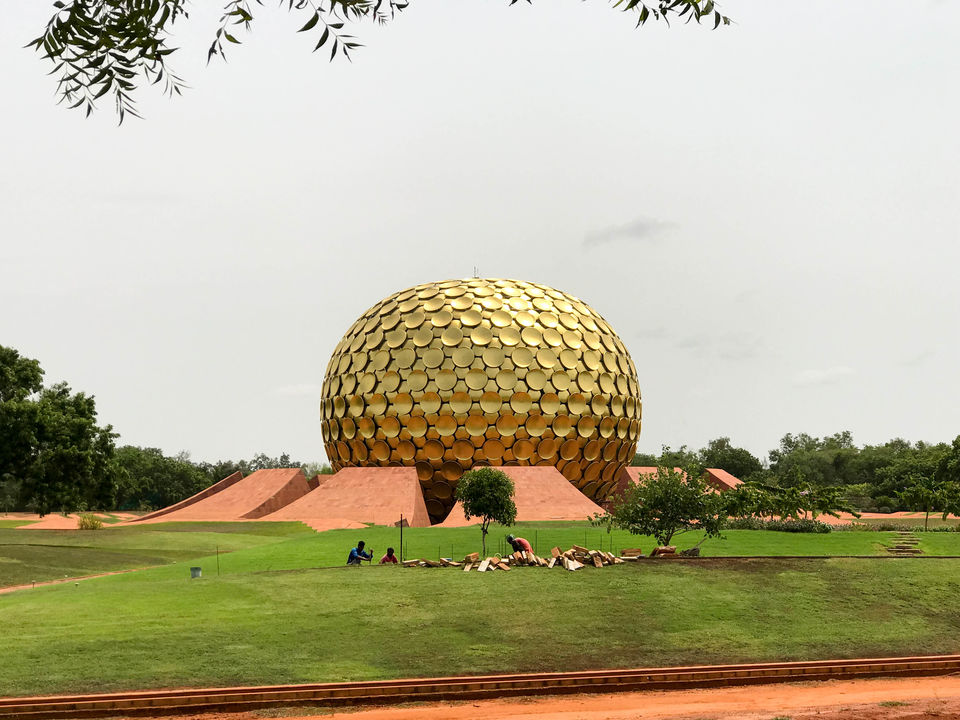 Disclaimer
A preserved French Colony at the southeastern bay of India with trees aligned on roads with mustard color walls and a 4m high Mahatma Gandhi statue.
It is promenade of French Colonial settlement which happened in 1957 and still preserved with the aesthetics, culture and food.
Jouney
I traveled to Pondicherry from Pune via Chennai by Flight.
I could not find much of fascinating places in Chennai except 10 downing street bar and few beaches. So finally decided head towards Pondicherry with local transport.
While traveling decided to take halt at Mahabalipuram.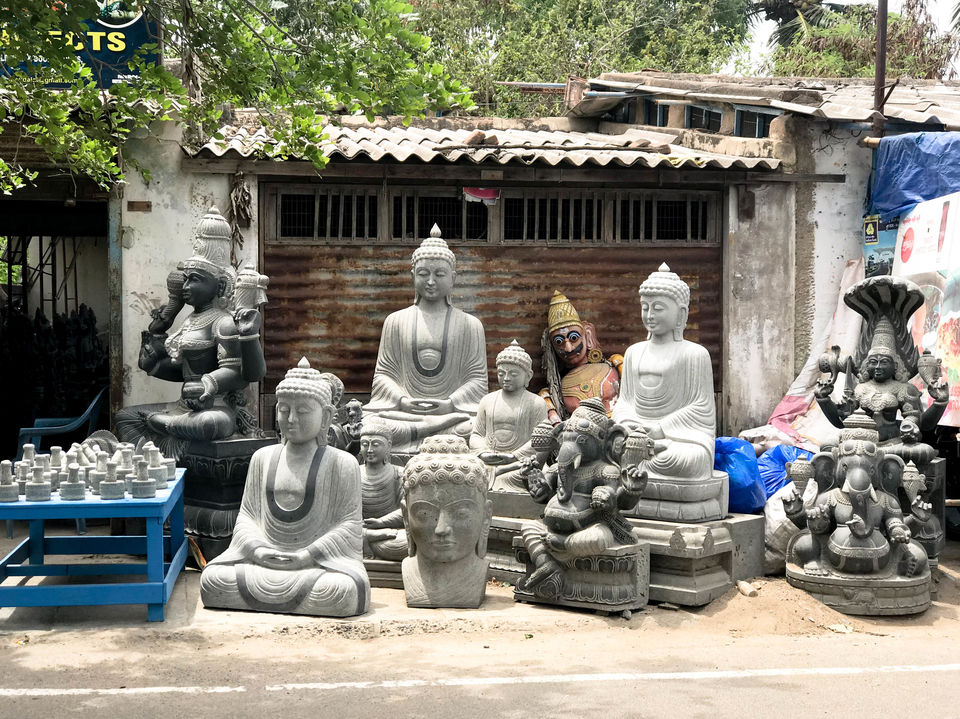 Mahaballapuram is an ancient temple from 7th and 8th century build by pallava dynasty.
There is nothing much to look around but still if you are there then why not to visit for a while.
After this again I took another local transport to Pondicherry and covered whole journey in 8 hours including break at Mahabalipuram.
Cost of local transport 150INR.
Pondicherry
Pondicherry is all about beaches, french cafes, pizza and auroville.
Also don't forget! It is an Union Territory so cheap BOOZE.
I made my stay at Valentines Hostel.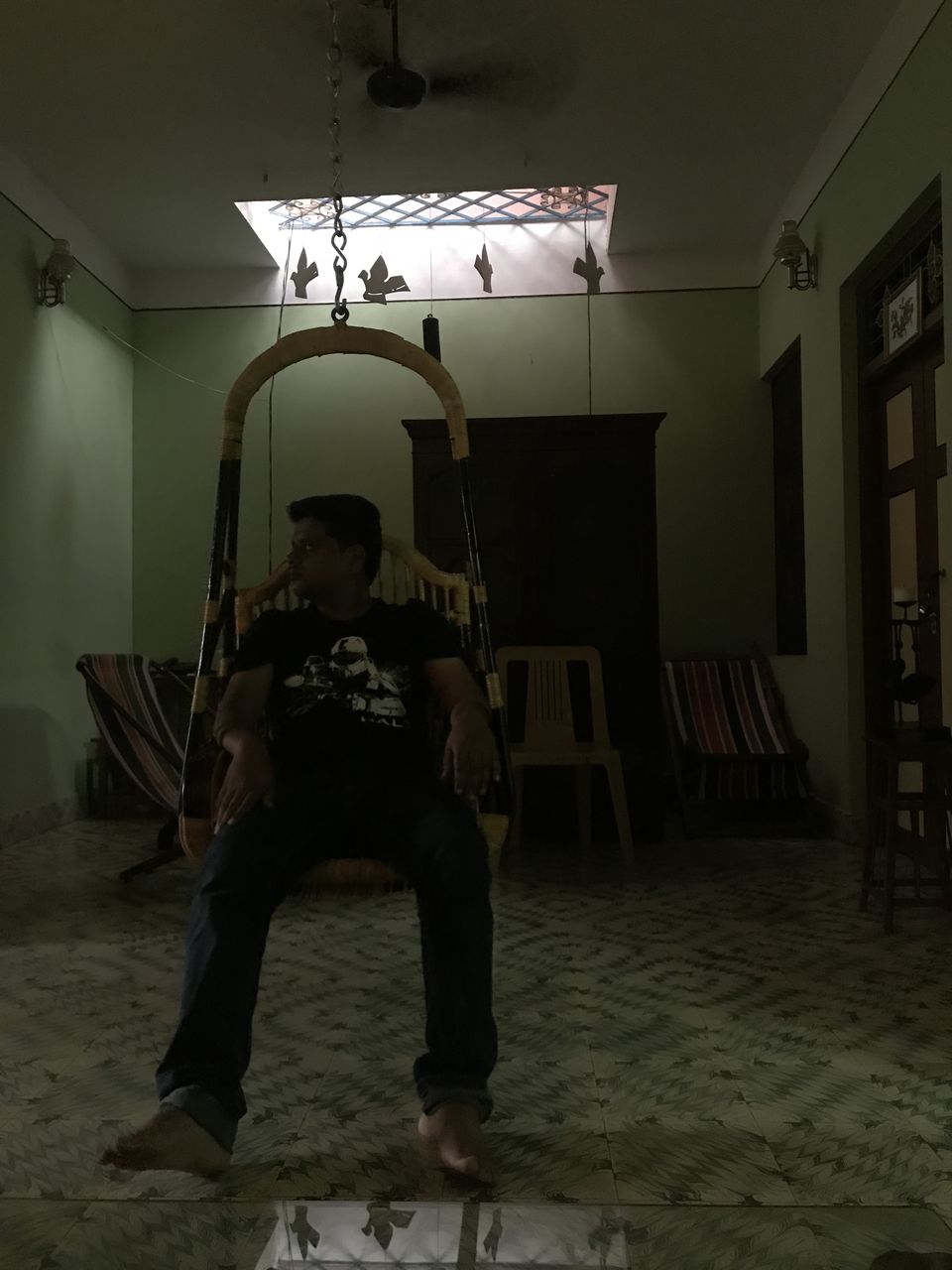 Cost : 700INR per night.
My stay was near the Rock Beach at walk-able distance.
One can rent a bike for 300INR per day excluding petrol.
As Pondicherry is spread across 6km of radius, it was easy for me to ride on scooty. No worries of getting lost as we can always find something new.
Note : Locals suggested me not to travel at night as there are local goons.
Places to cover at Pondicherry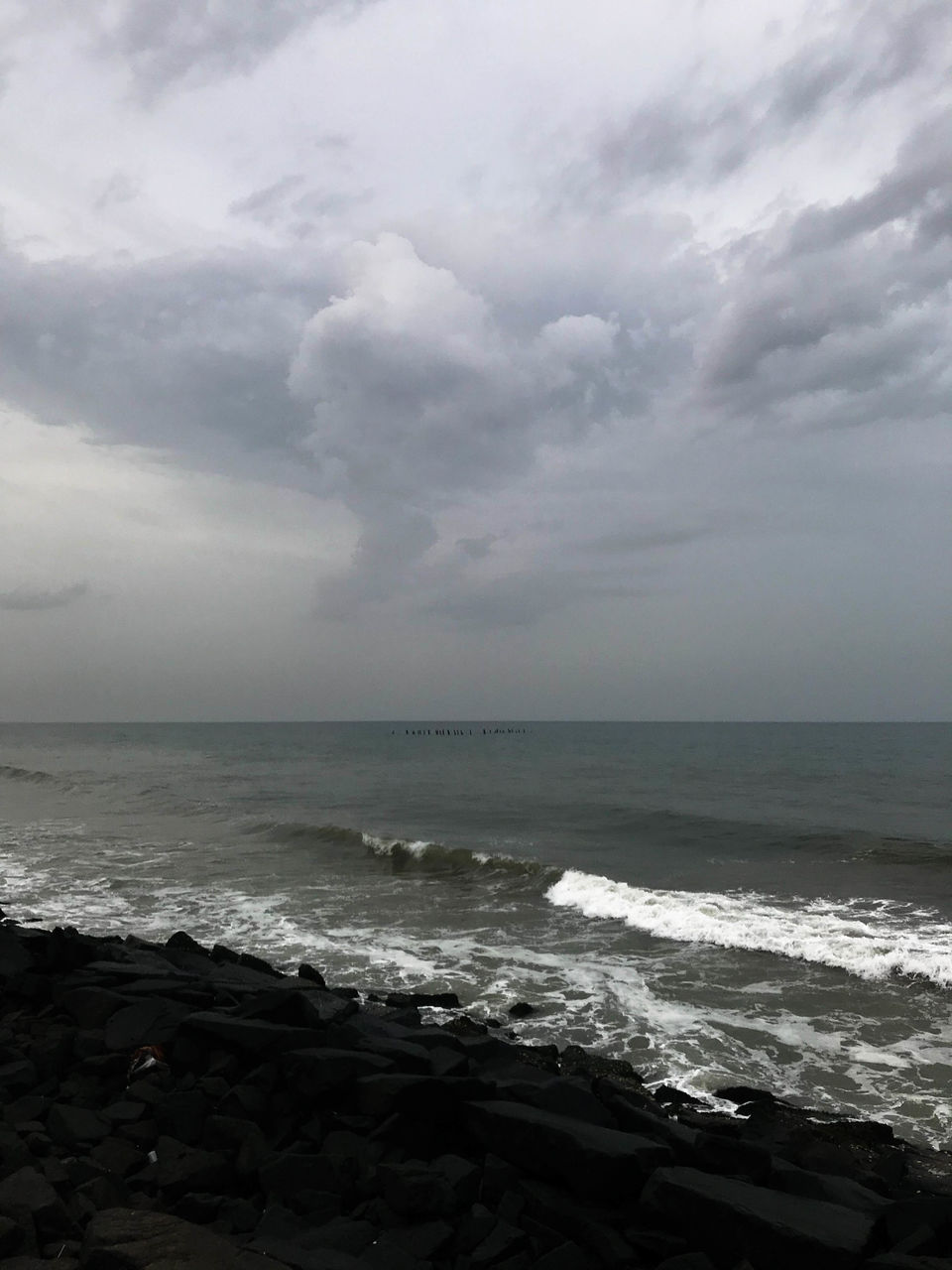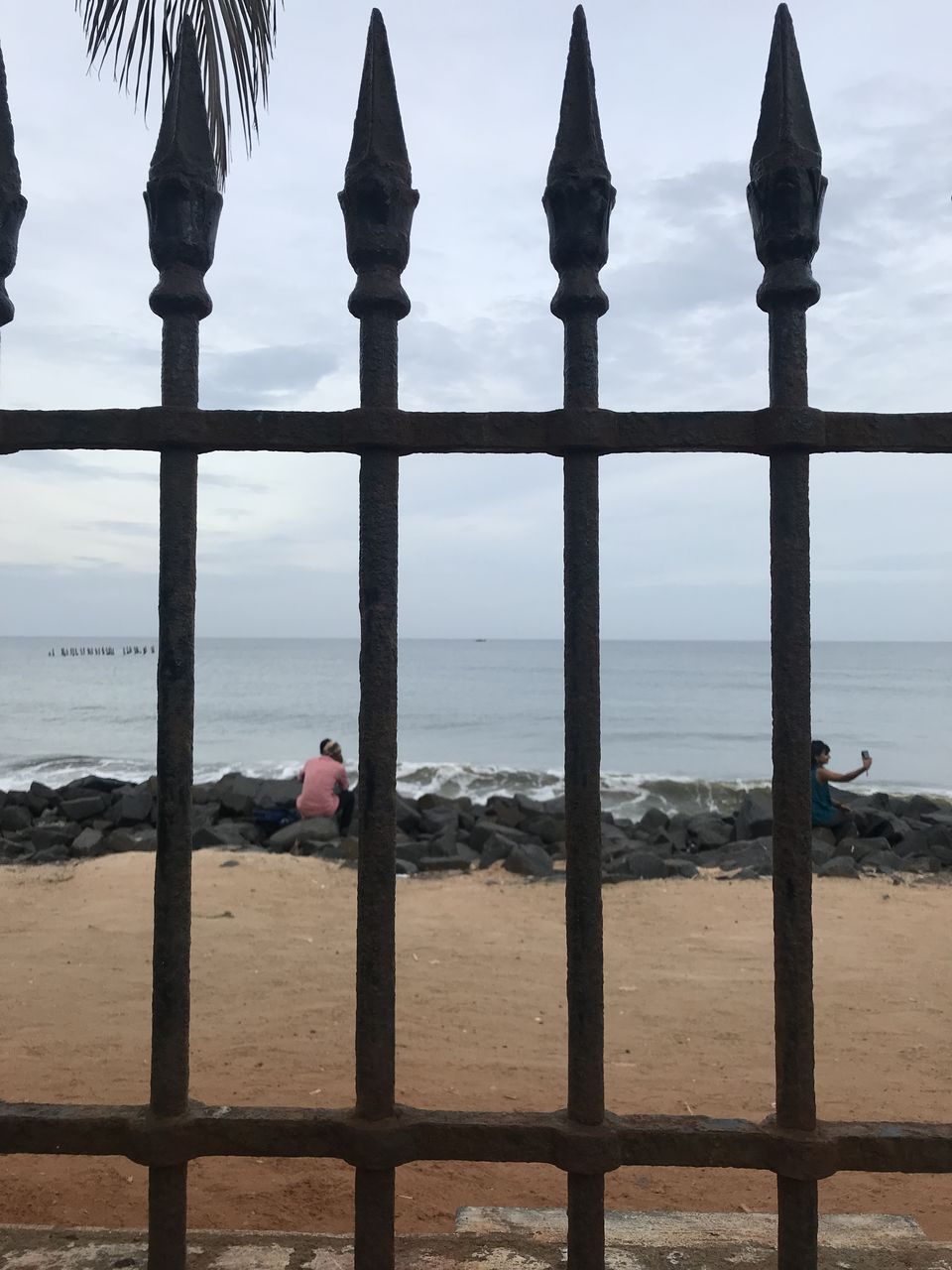 This beach is pretty awesome to spend time with a good view and food that we can grab from stalls just across the road.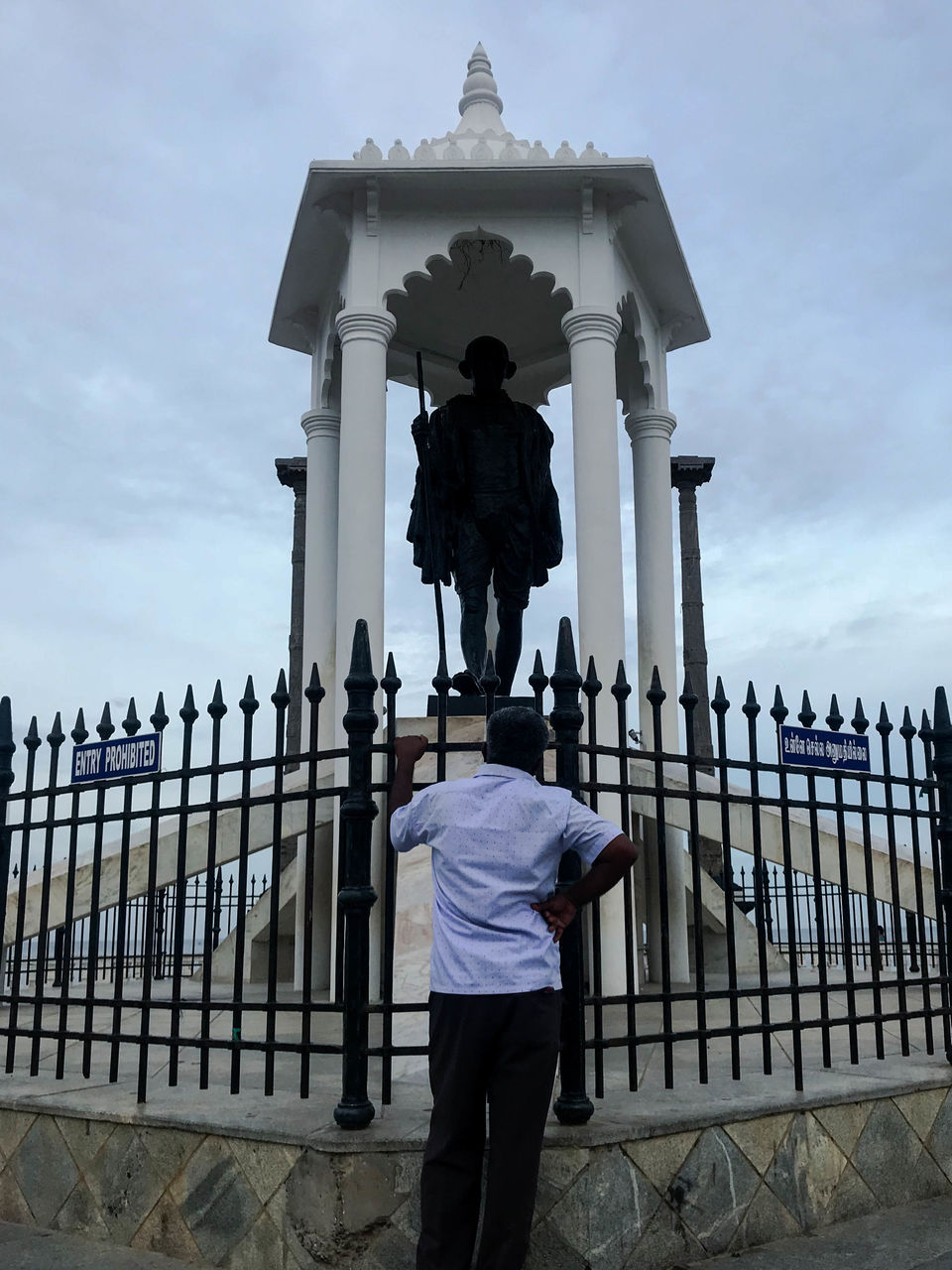 A 4m of statue with some pillars around it.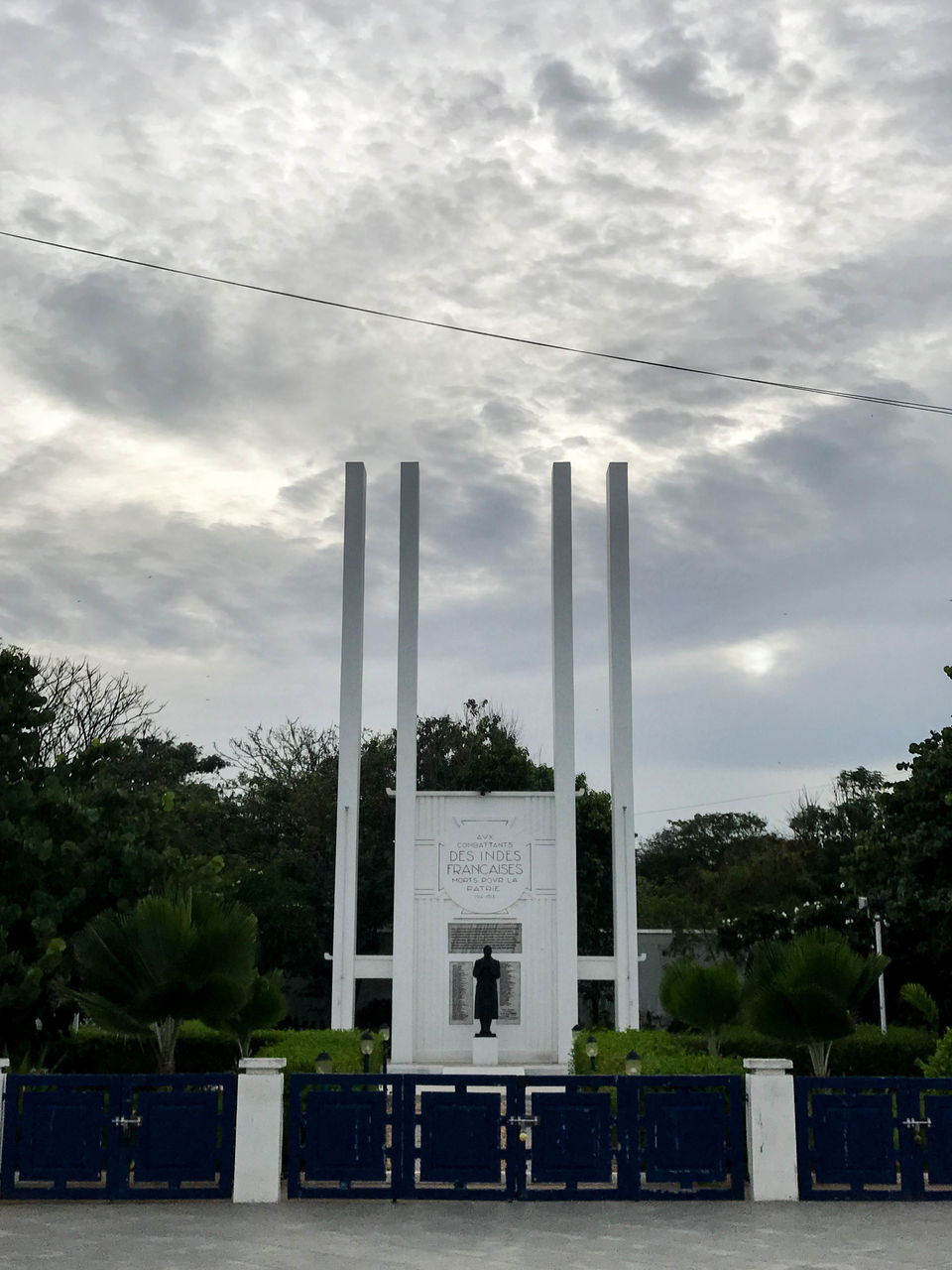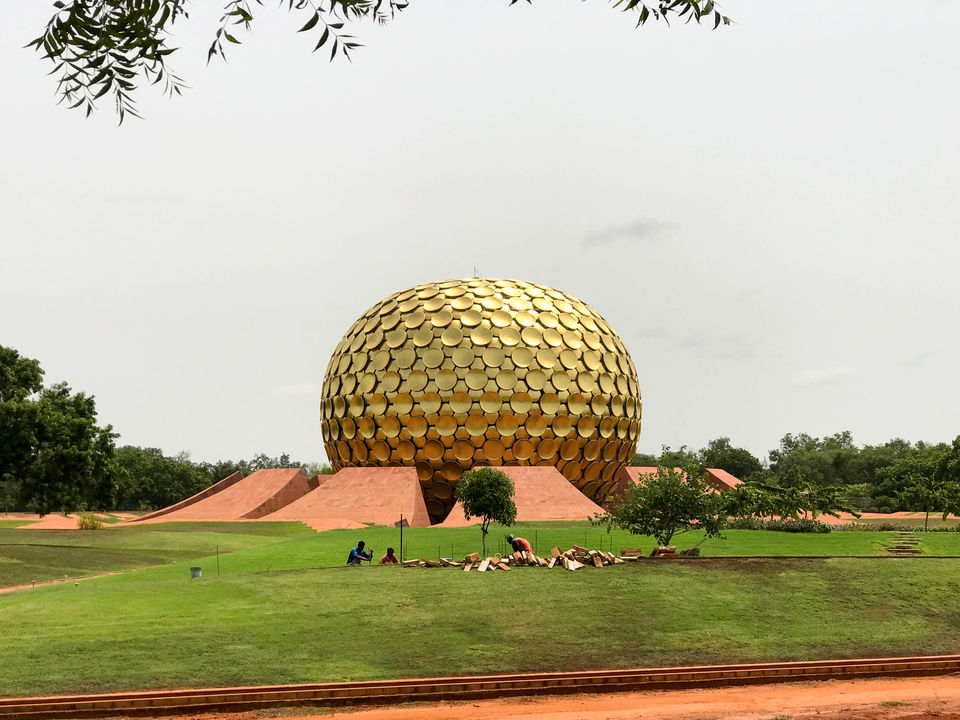 A must visit place when in Pondi. I guess almost everyone visits Pondicherry to get at least a glimpse of this.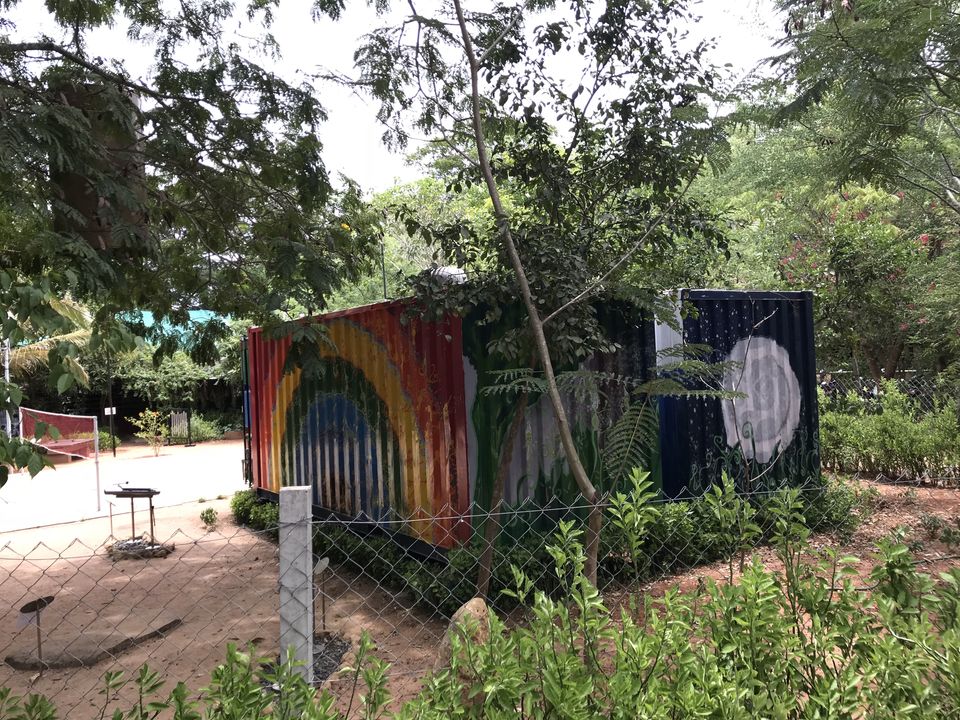 This is one of the most amazing places that I ever did visit. It has the extra mind-boggling musical instruments that you can ever imagine. It is resided near Auroville only.
Well this was so much about roaming in Pondicherry.
There are also many places where you can hear 'Bon Appetit'.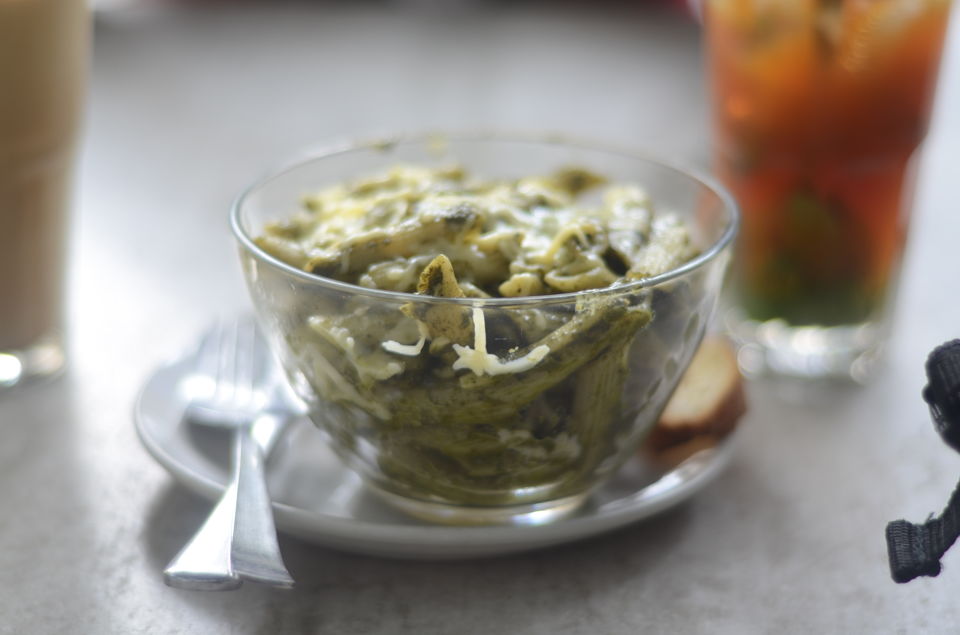 They do have amazing Pasta and Shakes. Also you can buy postcards or just have a look at em along with ambiance.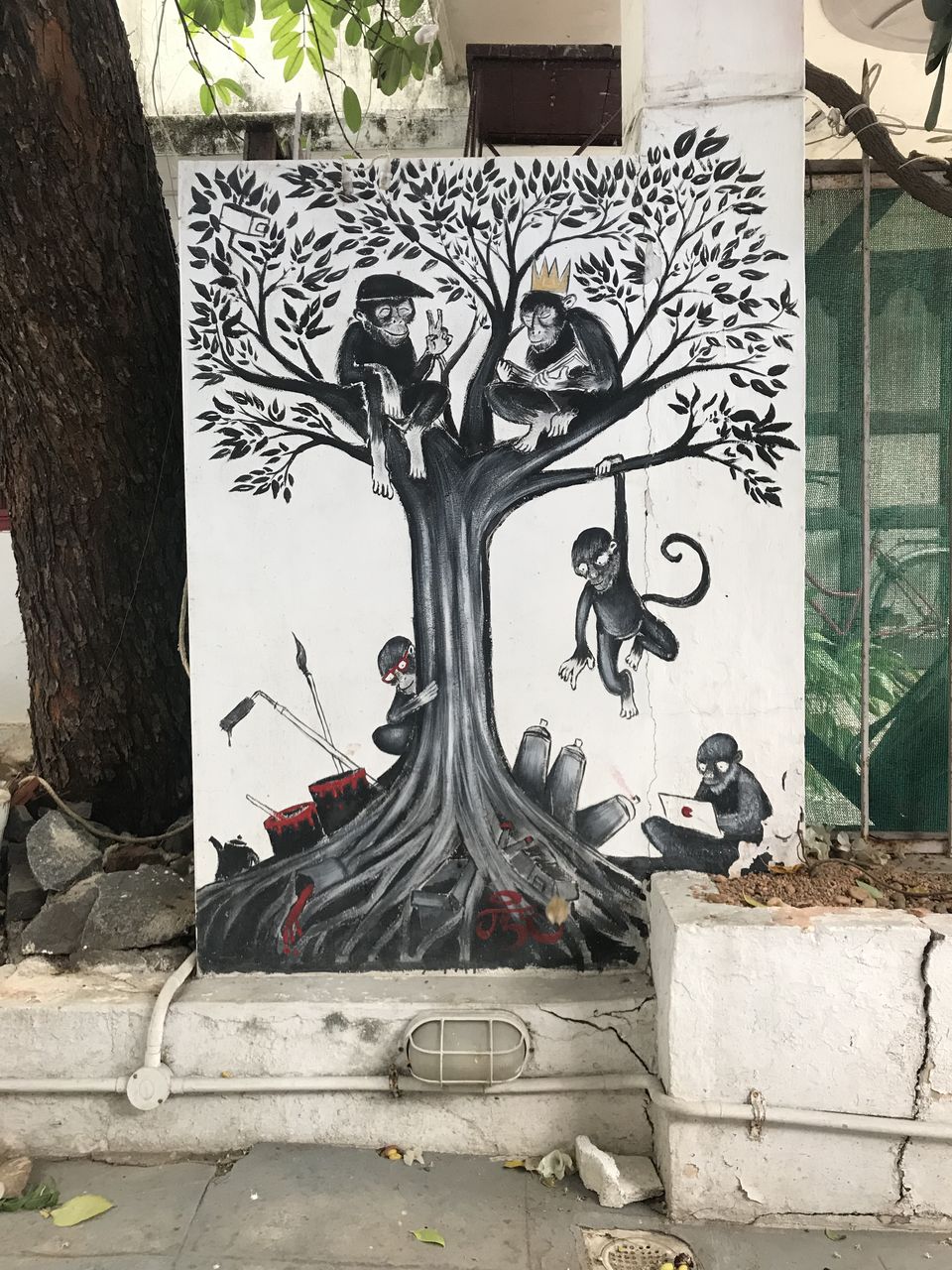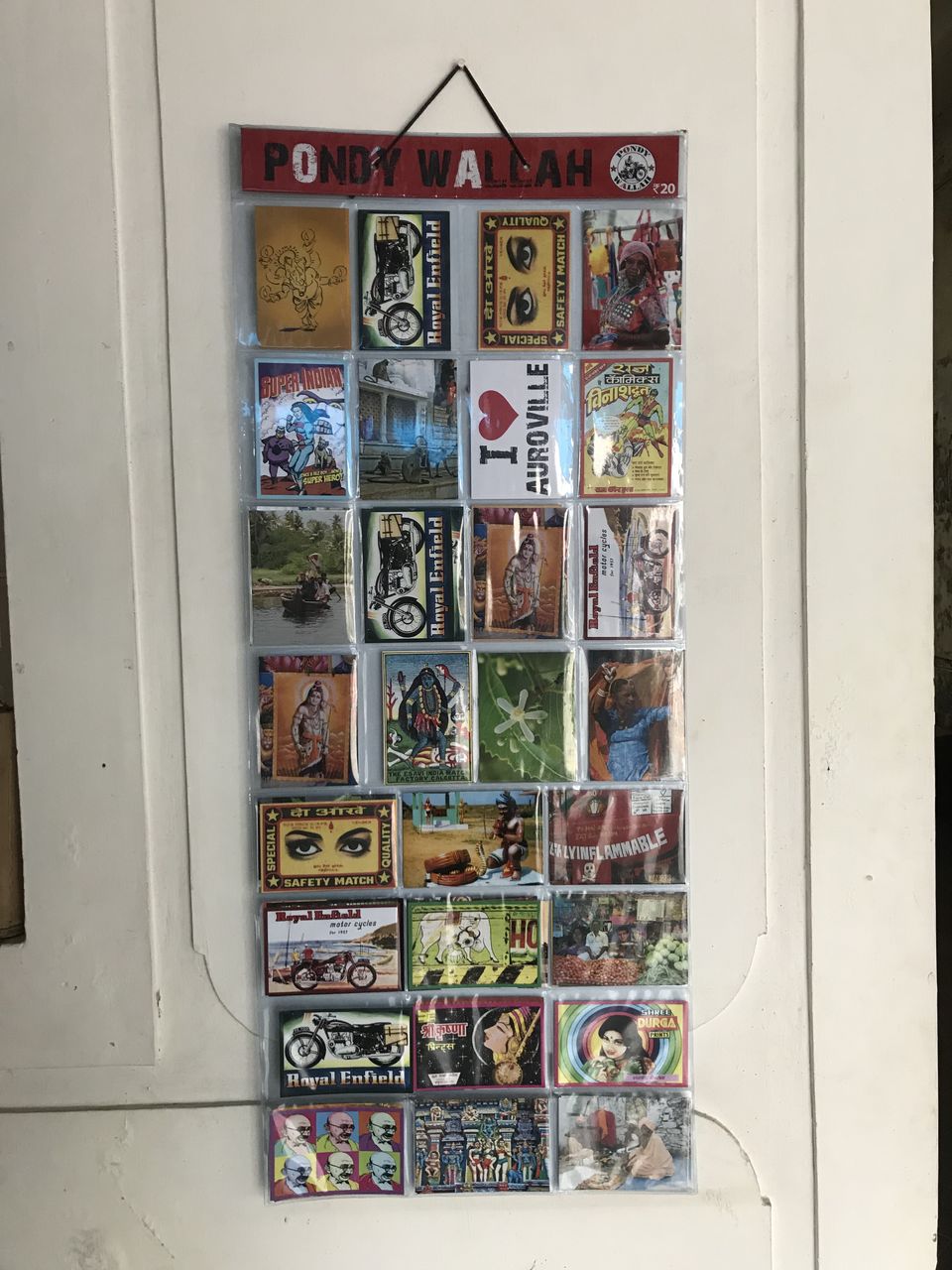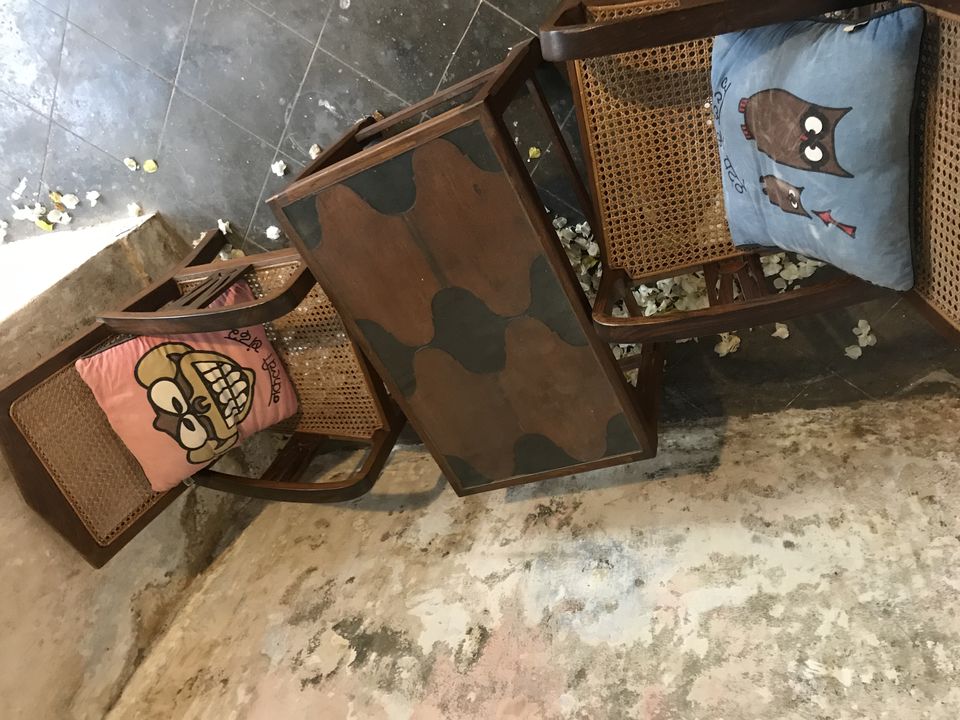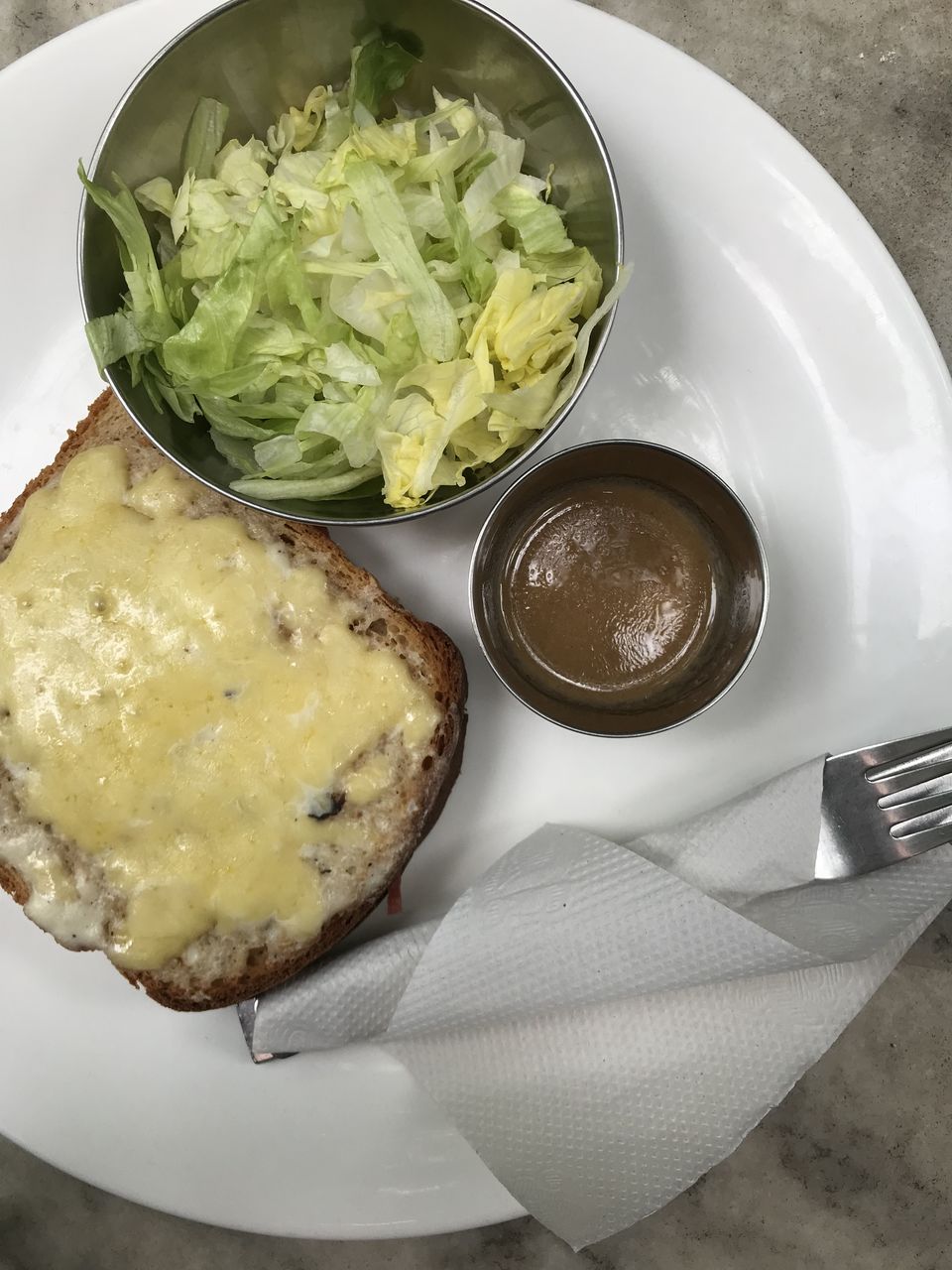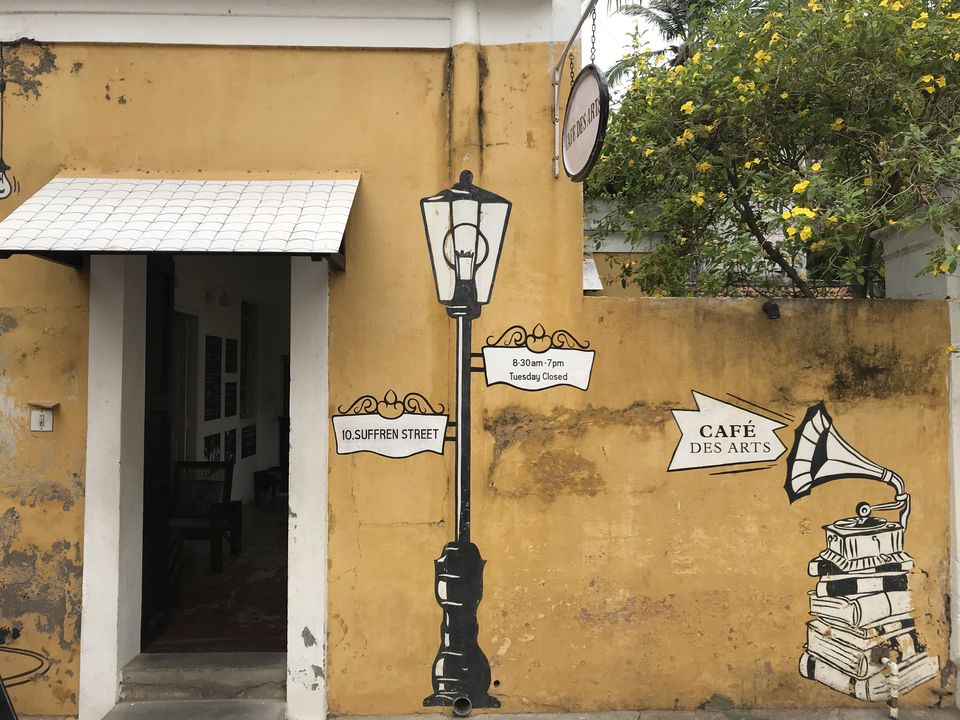 This cafe has authentic French Breakfast.
A must visit cafe! They also sell some artistic goodies and t-shirts.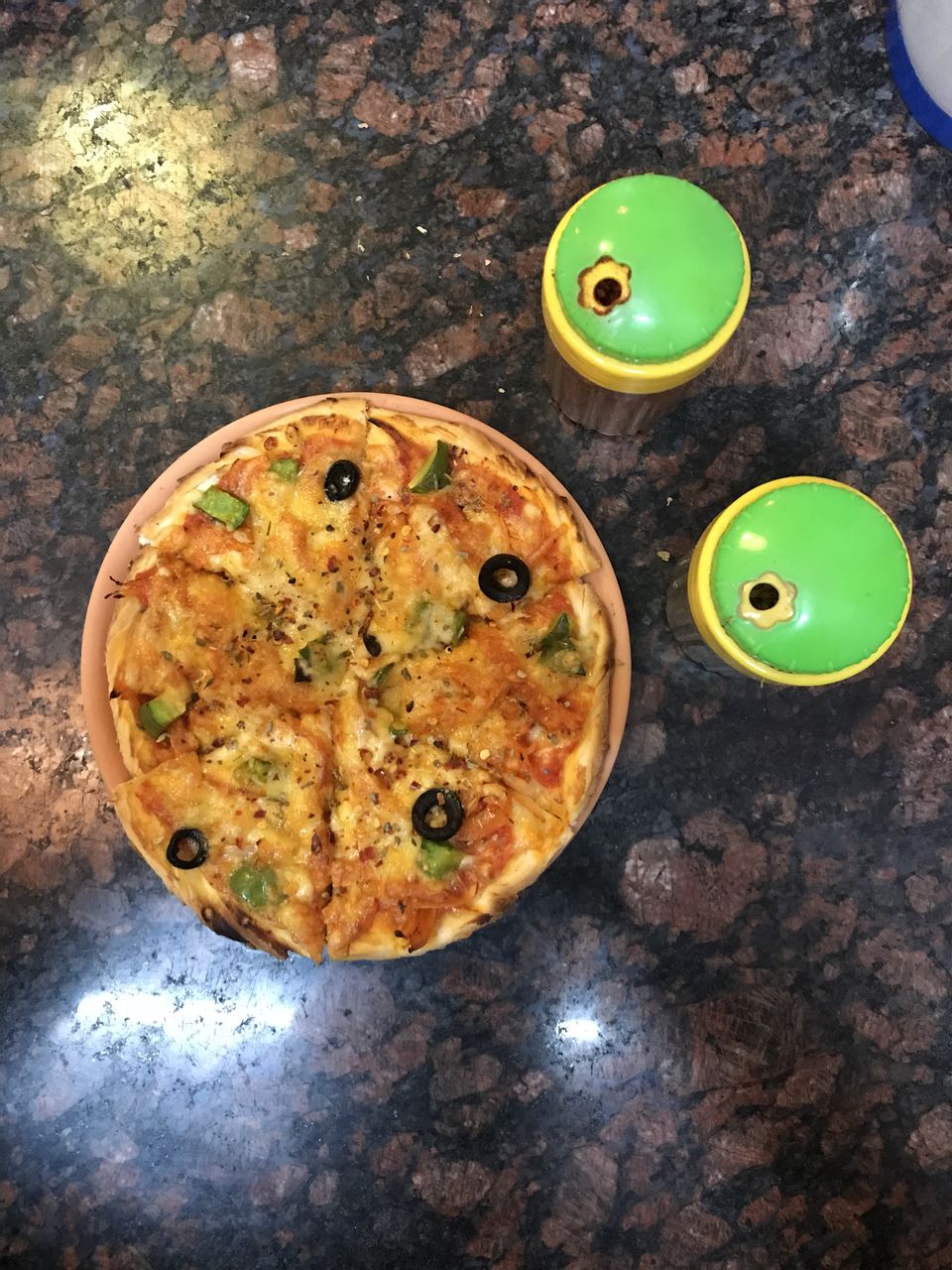 This is the cheap and best pizza that ever had.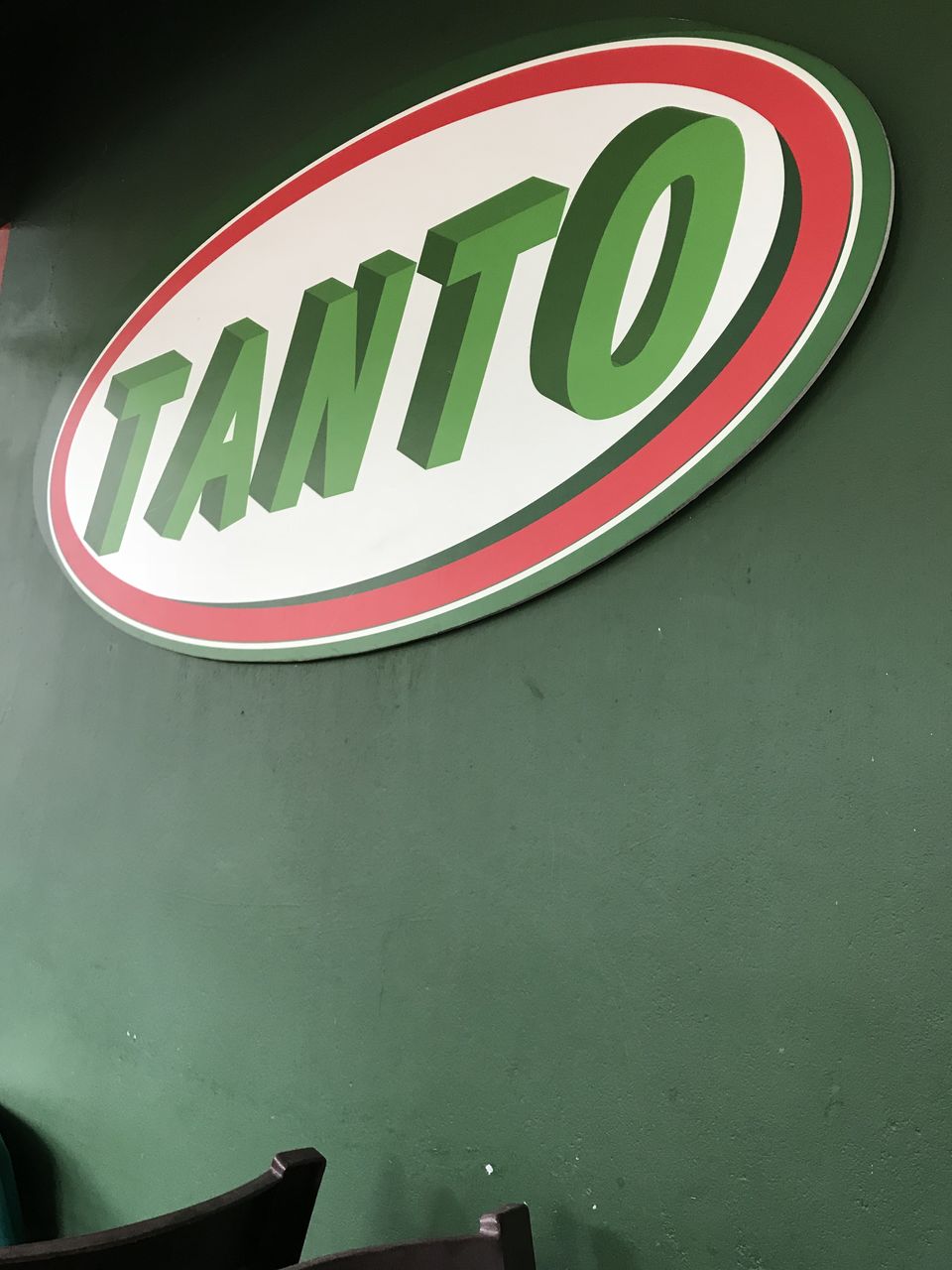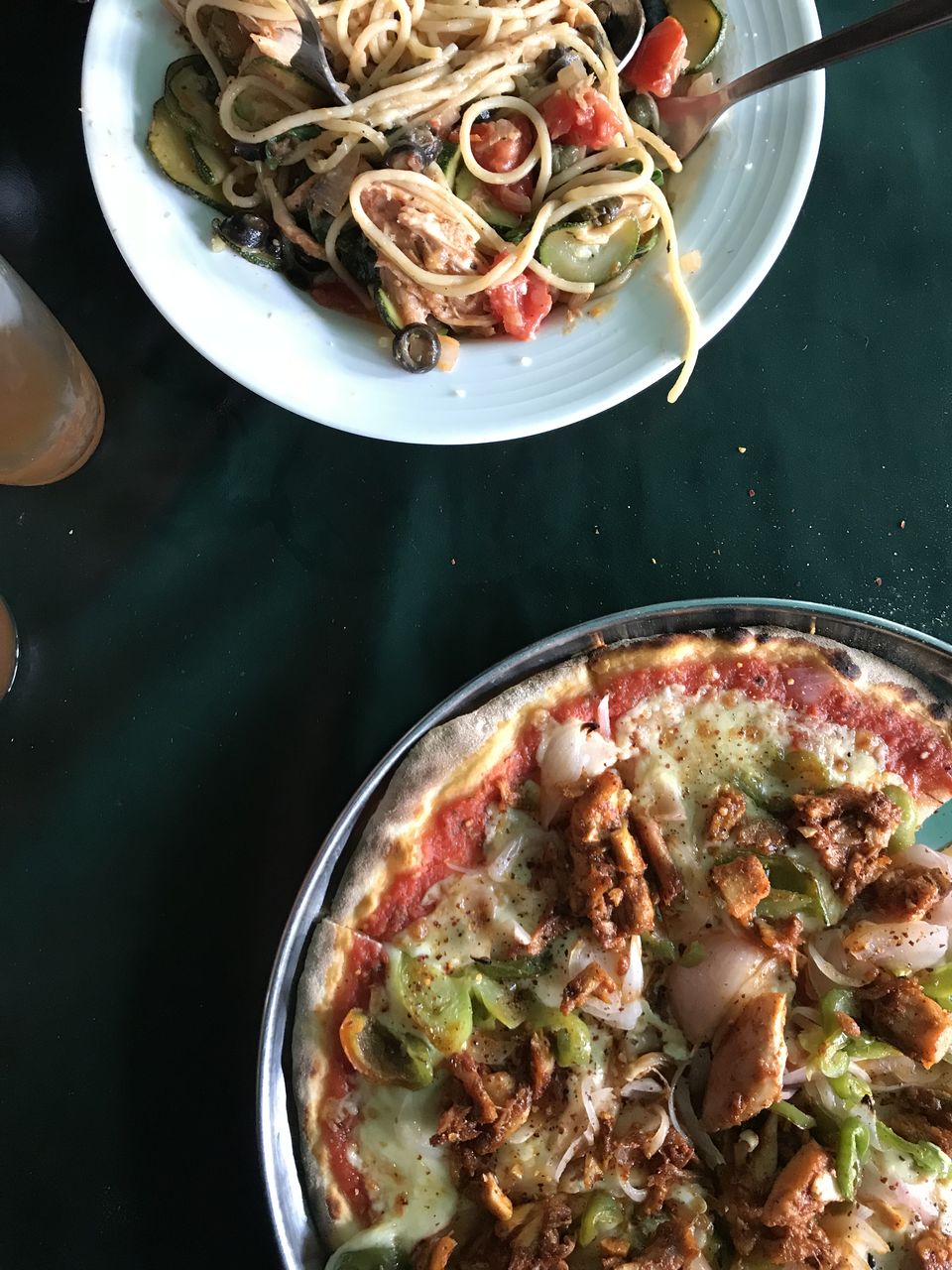 Another must have pizzeria in Pondi with good Iced Tea, Pizza and Pasta.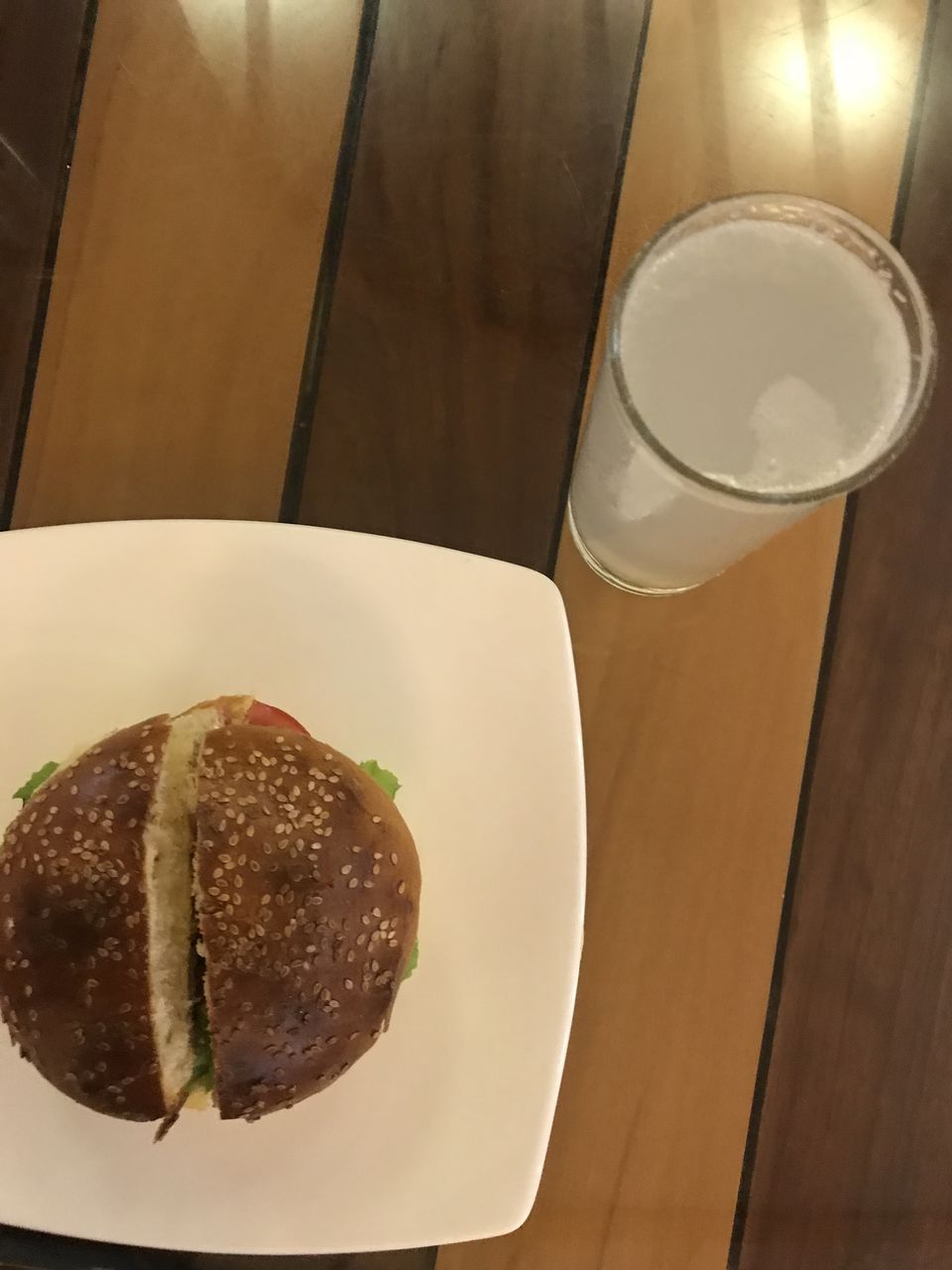 This cafe have good cookies that you can take home also they got friendly staff who can guide you through their sweets.
That's all from my end of Pondicherry story.
All the best for your safar!