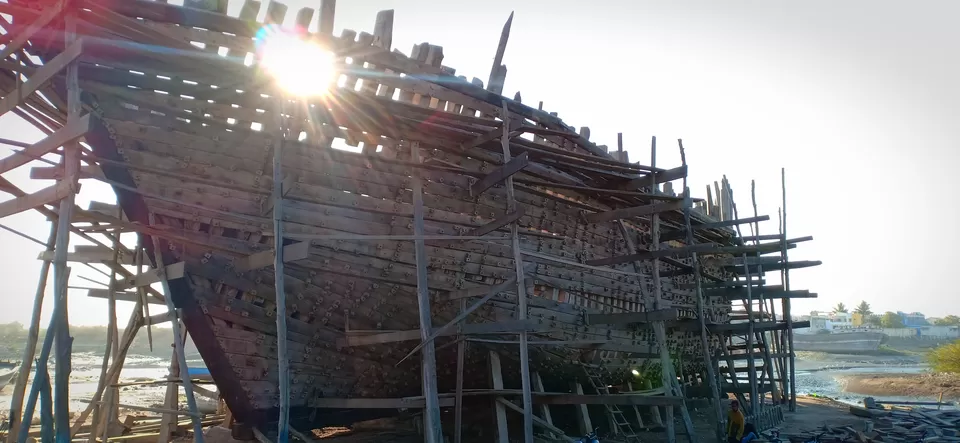 It was the month of February and my plans of visiting the Rann of Kutch were finally taking shape. It had been a week since I quit my boring desk job. I worked with a finance company in Mumbai for about 6 months and the corporate job was already wearing me down. I was pretty excited to be on the road again. This time for around a month, till my savings would last. So I managed to get 2 other friends to come along for the Rann of Kutch plan and we took a train from Borivali, Mumbai to Bhuj, Gujarat.
Our plan was to spend a day at Mandvi beach, the rest of the days at the Rann of Kutch. Mandvi is located around 56-60 kilometres from Bhuj city. It was once a major port drawing trade through exports and a part of the spice route, but now a forgotten one. Lying virtually on the brink of the Arabian Sea, Mandvi has a history of trade with East Africa, Malabar and the Persian gulf.
Since we were 3 people, we decided to take a rickshaw. After some serious bargaining, it cost us INR 500 to Mandvi beach. The way from Bhuj to Mandvi beach is through dry desert-like landscape. We crossed a beautiful lake that was filled with green moss and the rickshaw driver stopped. The lake had a few crocodiles resting on the lake shore. Usually travellers go to Rann and then head to Mandvi, but we did the opposite.Good spot to take pictures.
We stayed at Kalash hotel located around 2 kilometres from the beach at Maska Octroi. However later I realized that it was not such a good decision. The city is an old sleepy city with not much to explore. I would definitely recommend trying to book a hotel near the beach. There are a few options like HV beach resort, Sea View hotel and a few homestays. Online sites cost excruciatingly high hotel fares that even go upto INR 6000-7000/night for a Mandvi hotel. However if you try and search for homestays and other budget hostels, there are plenty available. Mandvi was once the summer retreat for the Maharaja. It does not receive much tourism compared to Rann of Kutch.
The city unlike other cities in Gujarat does have non vegetarian food. Maybe because of its trade history, the merchants of Mandvi welcomed the eating habits of the sailors. There are so many food joints serving Chicken Biryani. We ate a charcoal grilled chicken tandoori and a chicken Biryani right next to our hotel. The Biryani was pretty salty and had way too much masala. However the chicken tandoori and chicken kebab were delicious, juicy and well marinated. The total meal costed us just 250 for 3 people. Pretty cheap, no!
When in Mandvi, it is mandatory to eat Dabeli because it was invented here. Since I grew up in Mumbai, I have been eating Dabeli since I was a kid. A Dabeli consists of a pav (bread) that is stuffed with a mix that consists of potato, coriander leaves, different spices, garnished with pomegranate seeds and fried sev. The masala makes all the difference. In Mandvi, the pav was much fresher although more dense and bigger than the ones I have eaten in Mumbai. The potato masala was pan fried with peanuts and topped with sev on the sides. Different and delicious. One dabeli cost INR 10. There are a lot of snacks available at the Mandvi beach like grilled corn, chat and even pizza.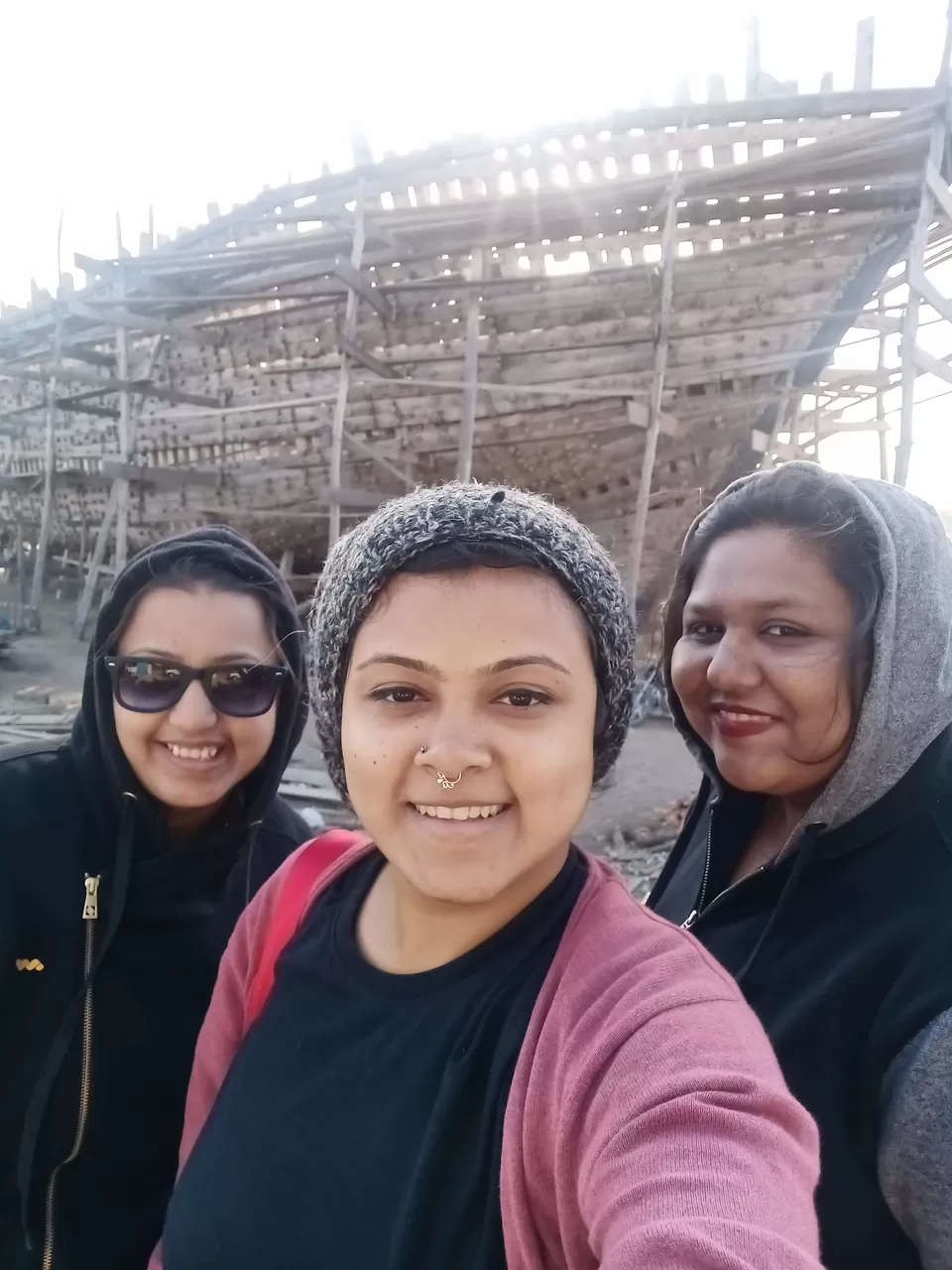 We decided to leave for Rann of Kutch the next morning. For breakfast, we gorged on hot fafda, Jalebi with dried rose petal as garnish and fluffy dhokla near the Mandvi bus stand at a roadside eatery. This place is also located near the bridge and one can see the huge ships being built.
Since we did not have our own vehicles, we took the auto rickshaw to travel around Mandvi. These rickshaw guys are notorious to quote any price even for a short distance. We would have ended up paying a higher fare if we didn't bargain. So bargain is the key. Second is checking the distance to the place you want to visit as the auto rickshaw drivers scandle with the distance, they usually add a km or 2 more to make it feel as if it is farer. From Mandvi to Bhuj, we took a shared sumo. We were a total of 10 people excluding the driver. Suddenly, the front glass of the sumo broke and shattered into infinite pieces. We were terror struck for that moment. Fortunately, no one was harmed and we continued on the way to Bhuj.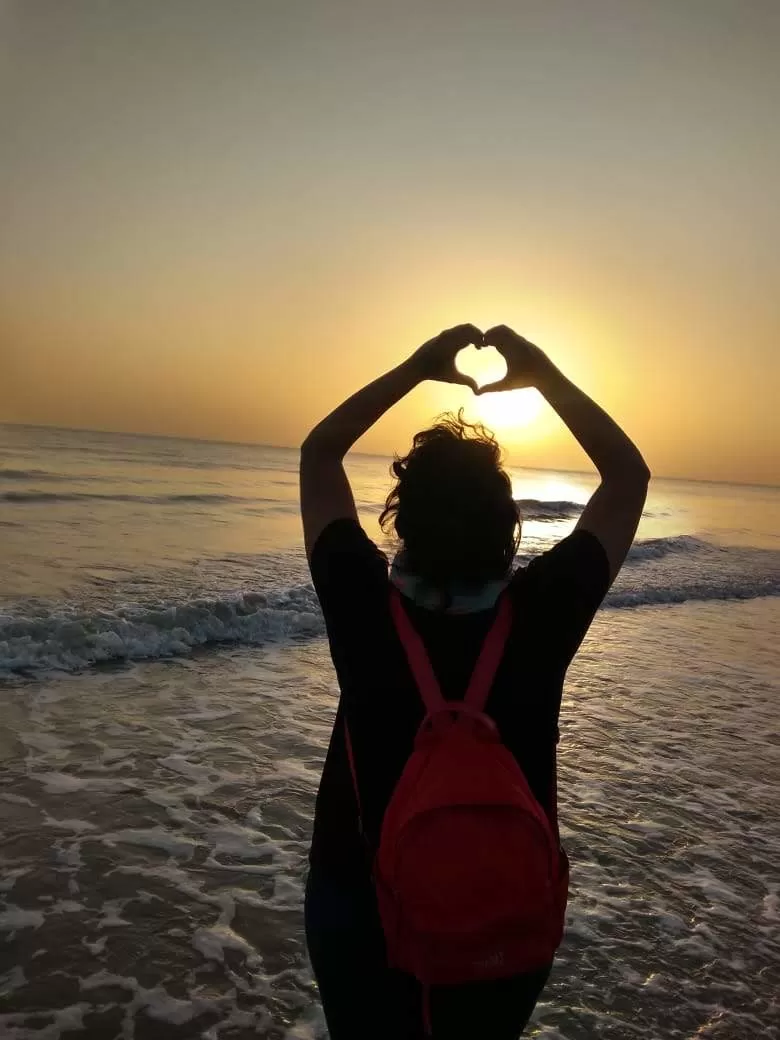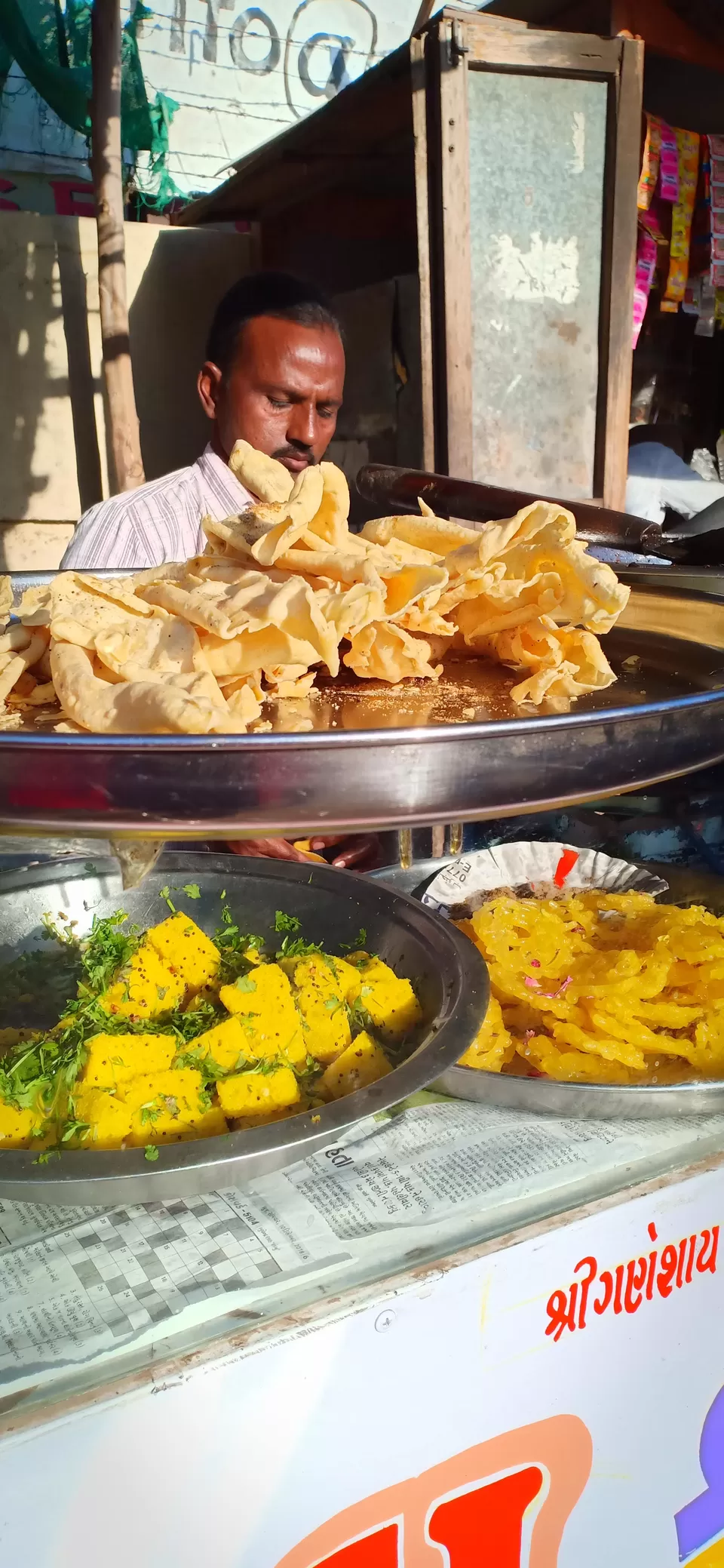 Sunset at Mandvi is breathtaking. There are a lot of activities like water sports, camel and horse safari, speed boat ride. The beach is tranquil and clean. A recent photo booth with "I love Mandvi" board has been installed near the beach.
Another place is Vijay Vilas Palace. A few Bollywood movies were shot here. A palace with excellent architecture. Unfortunately we could not visit this place. But a local lady in a shared cab to Bhuj advised us that it was beautiful and worth visiting.
The city also has a lighthouse near the beach. Mandvi has ruins of a fort and a few giant old brick walls that are now part of the city. Also Mandvi is filled with thousands of cows and buffaloes. They own the roads and roam around freely at their own pace. So city dwellers do not get frightened, they are friendly and usually lurking around to find food.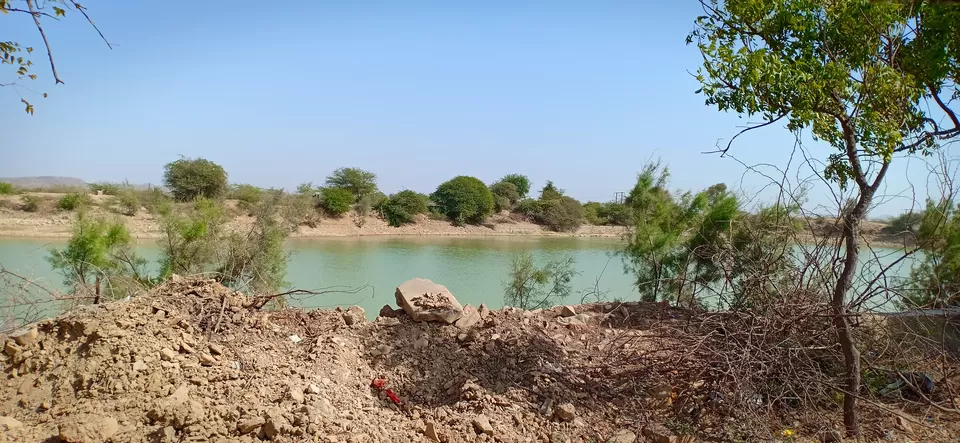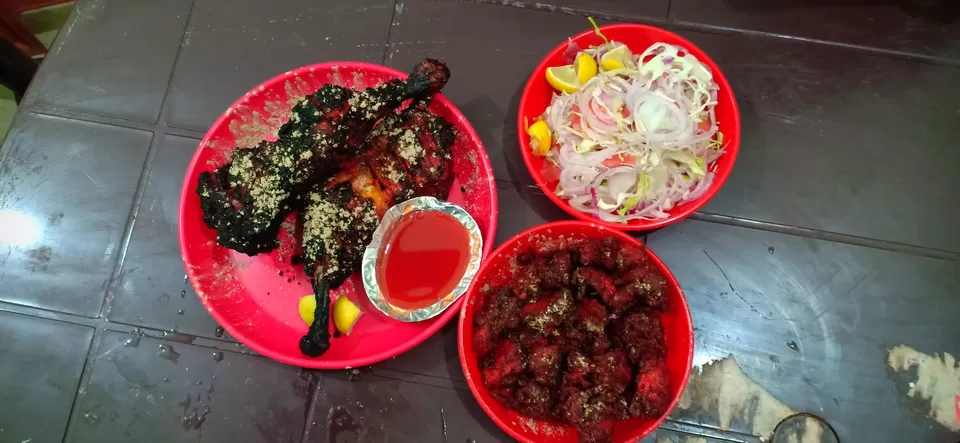 For us, Mandvi was a refreshing stay and we wish we had more time to soak at the beach. In case you're planning a Rann trip, include Mandvi as it is a different landscape than the desert area of Kutch. Access to a beach, history of a forgotten port. Hope this article helps and that you do visit Mandvi someday.