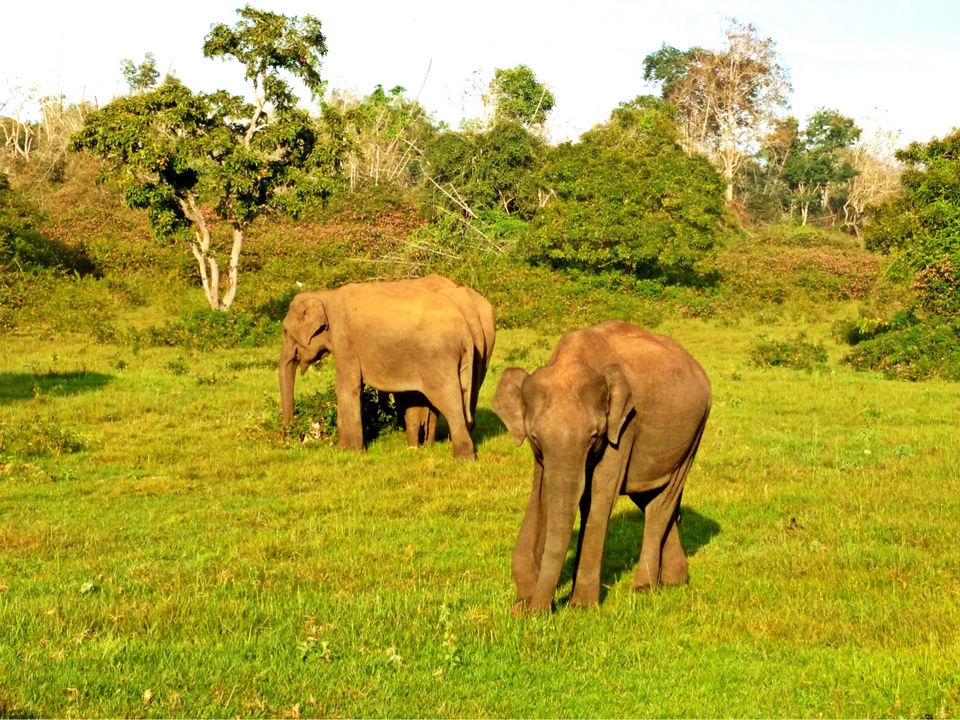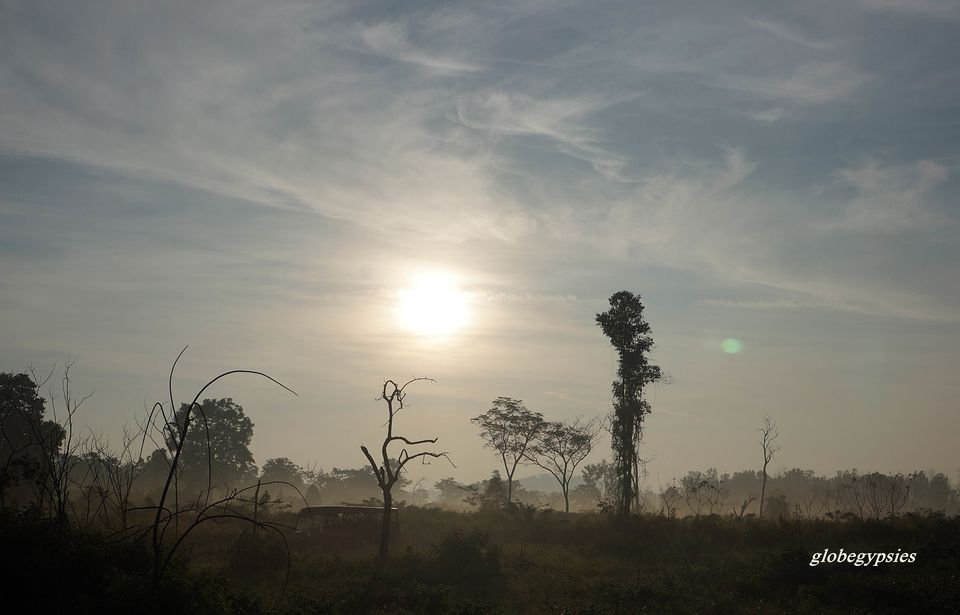 After an exchange of several hundreds of messages on our Whatsapp group, it was decided that the destination for our weekend trip was Wayanad. As we were 6 of us, we rented out an SUV and set out from Bangalore on Saturday, at 3 O'clock in the morning. We stopped at a CCD just before Bandipur get refreshed at around 5:30 AM.
We reached Bandipur by 6 AM. The road to reach the national park opens at 8:15 AM and there was a long queue of vehicles waiting. We slept off in the car waiting for the roads to open.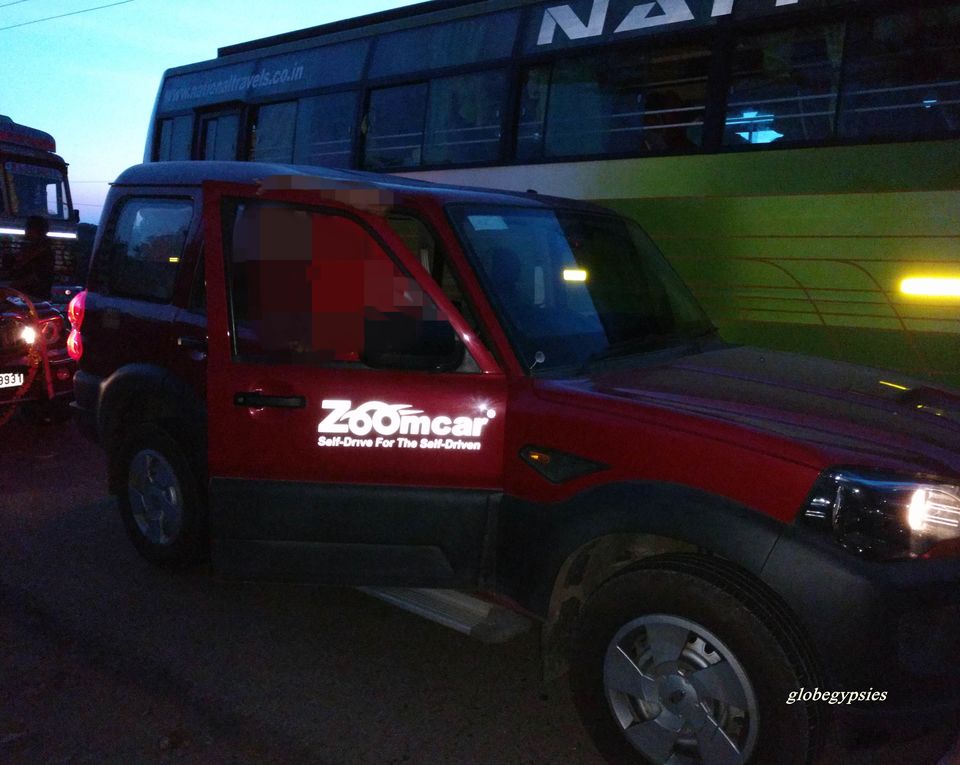 About Bandipur: Bandipur is one of the most well managed National Parks in India. Together with Mudumalai Wild Life Sanctuary, Tamilnadu and the Wayanad Wildlife Sanctuary, Kerala and the Nagarhole national park, this makes the India's biggest Biosphere reserve known as Nilgiri Biosphere reserve.
We opted for Van Safari in Bandipur hoping to see some tigers. The price per person is 300 INR and takes 45 minutes. Sadly enough, we only found few deer, buffaloes and few elephants during the safari.We captured some amazing shots of the sunrise :)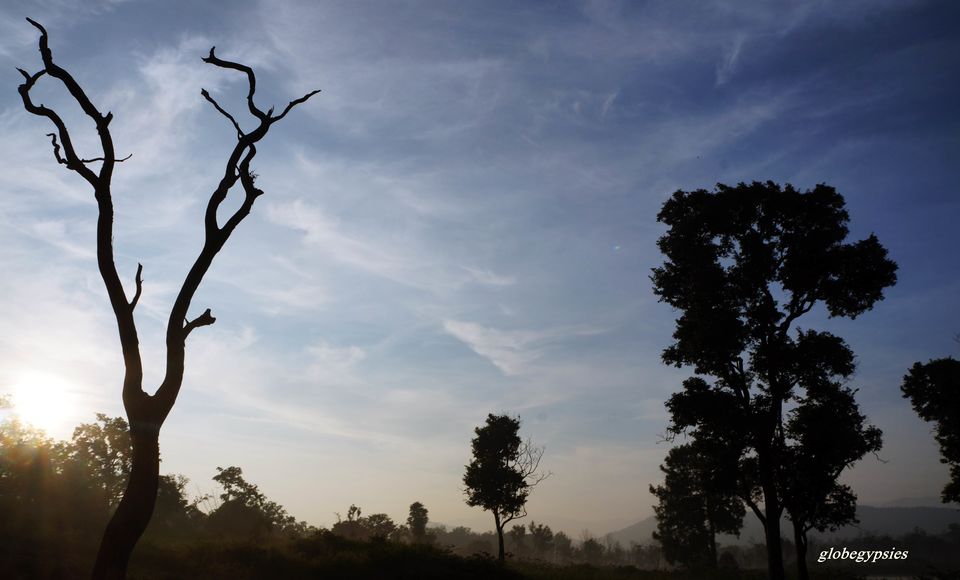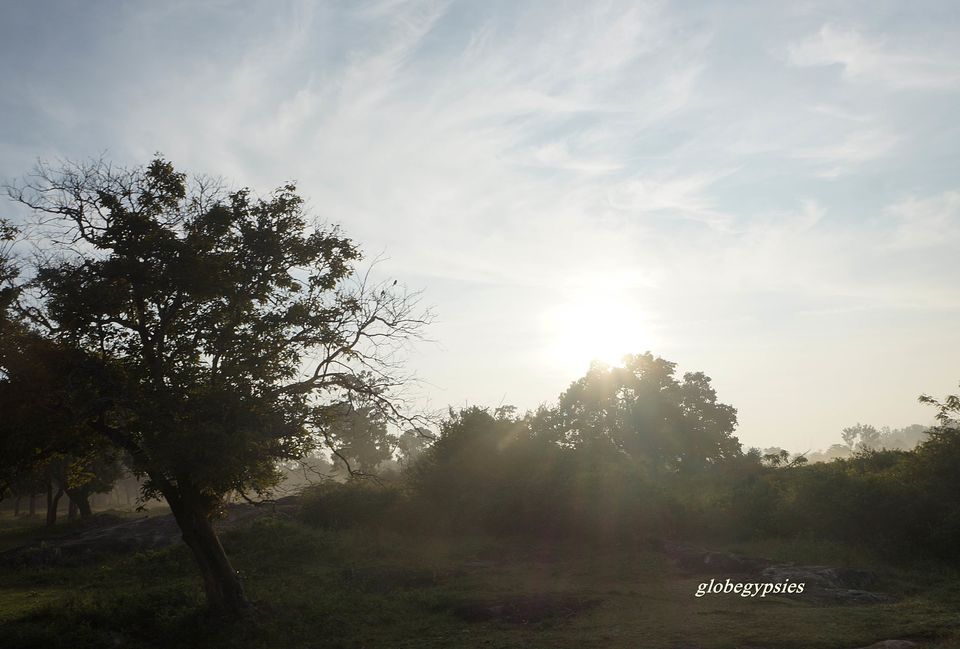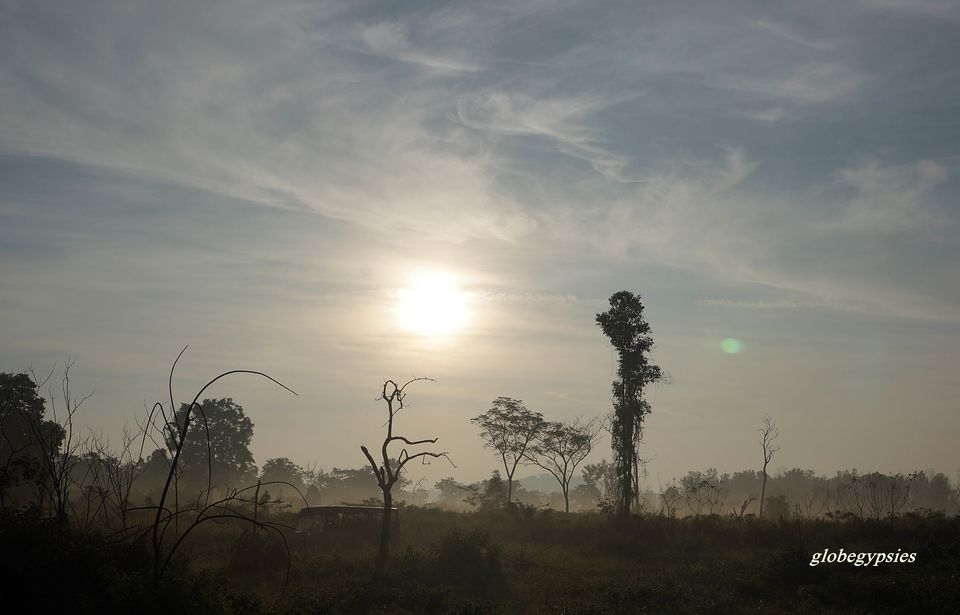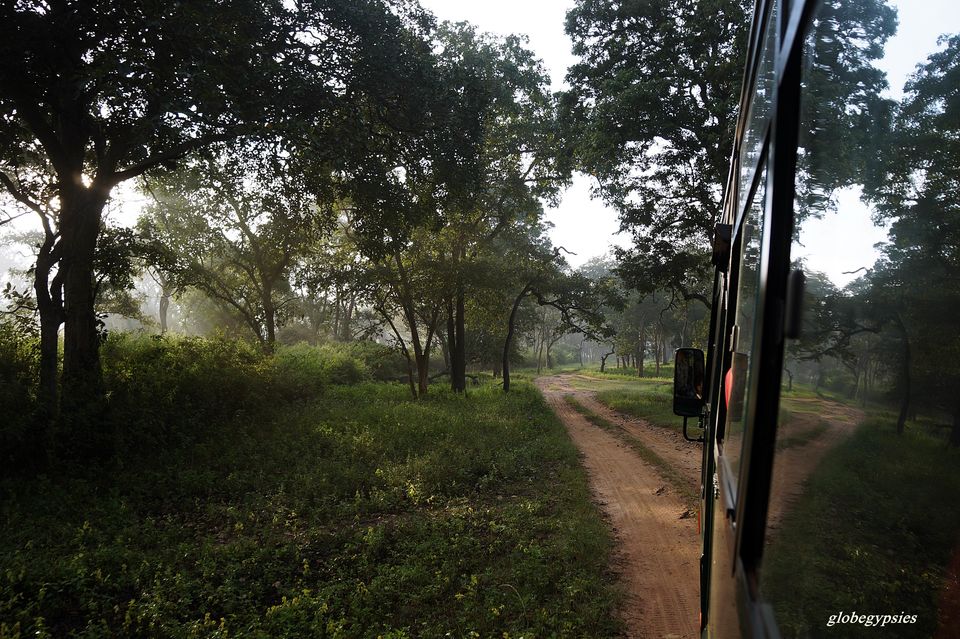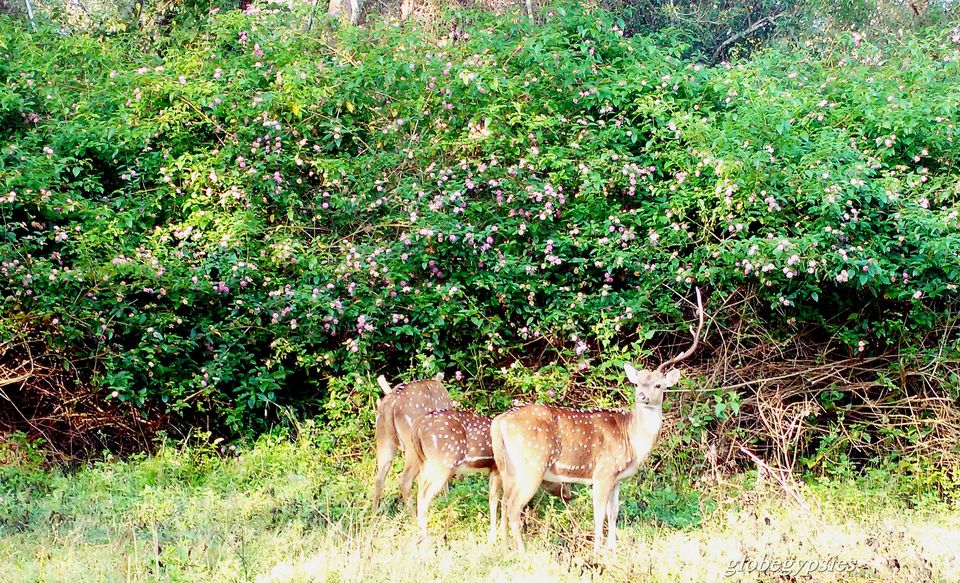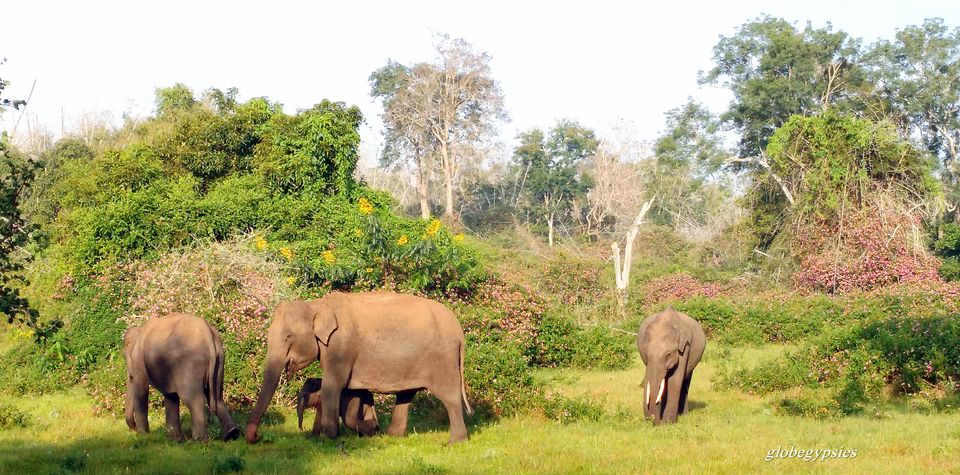 After this, we quickly left for Wayanad.We had our brunch at a restaurant in Ooty road at around 12:30 and then we left for Wayanad.It takes around 3 hours from there to reach Wayanad. As luck could have it, one wrong turn and we ended up on top of a hill in Ooty :P the weather was cool and pleasant. We were welcomed by the tea estates when we entered Kerala, God's own country.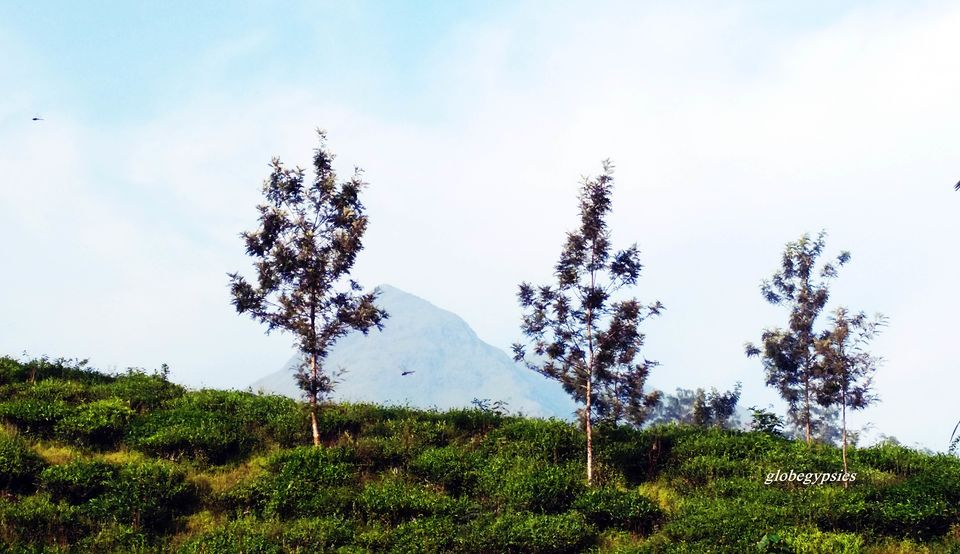 Finally, we reached our hotel apartment in Kalpetta( Wayanad cliff hotel apartments) at around 2:30 PM. After freshening up, we left for our first destination- Edakkal Caves.
About Edekkal Caves: Timings: 8:30 AM- 4 PM
Entry fee: Indians INR 20, Foreigners: INR 40
Edakkal means a stone in between. The place is not actually a cave, but a boulder wedged between two others. Edakkal is the only place with stone age carving in South India that back to as old as 7000 years. The carvings belonging to Neolithic and Mesolithic Age include ancient stone scripts, ancient weaponry figures, symbols, figures of various animals and human beings etc.
We had to trek 4000 Feet up a mountain to reach the Caves. We were not aware that the caves were on the top of the mountain. The trek never seemed to end. It was one hell of a trek to reach the mountain caves and then get back. Although we saw the neolithic carvings and the view from the top of the mountain were beautiful, I personally felt that the trek was not worth it. Instead, we could have visited the waterfalls or an island that was situated nearby.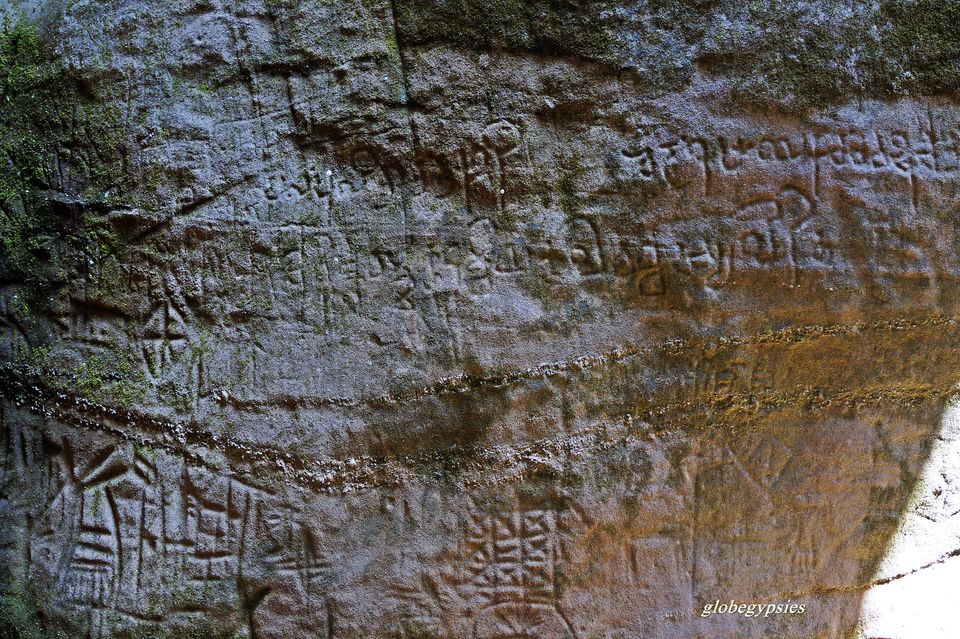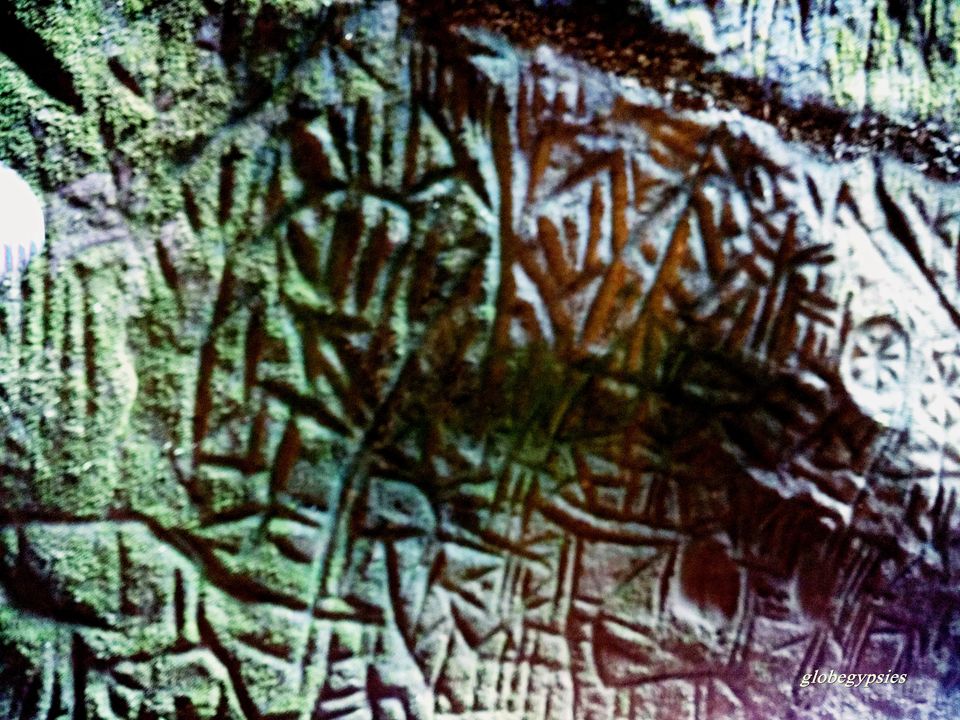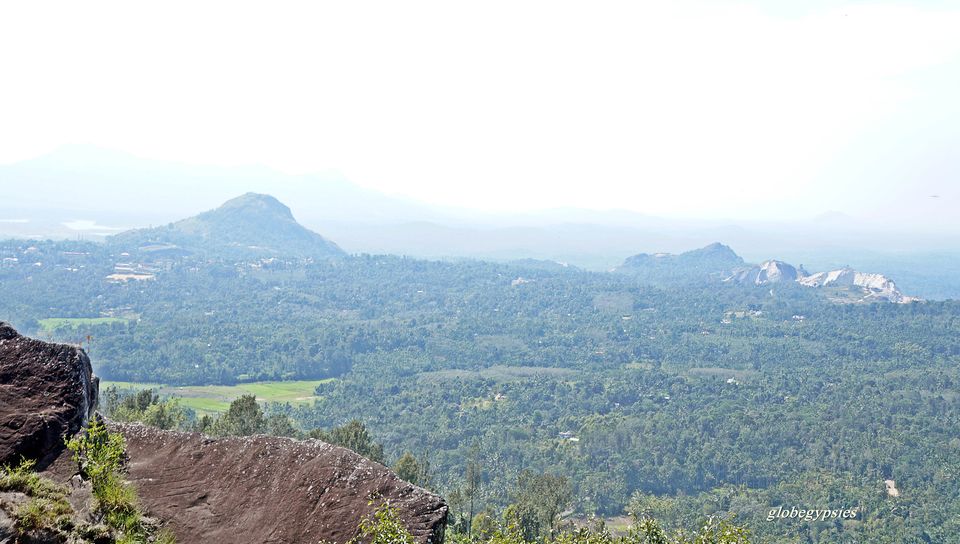 By the time we reached back, it was already 7 PM. We explored around the city a bit and then went in search of dinner. We were famished by that time. We did not find a vegetarian restaurant in Kalpetta. (We have vegan friends). We had to have our dinner at a non-vegetarian restaurant. We reached our room at around 9:30 PM and called it a day. We had planned to visit the Idukki falls, but we were too tired for it.
Pro tip: Most of the shops close before 8 PM here and many of them do not accept cards (Well, that was before demonetisation. :) I do not know the current situation).But it is always advisable to keep some cash handy.
Our second day in Wayanad started with the breakfast at out hotel apartment. We left for our trek to Chembra peak at 7 AM.
About Chembra Peak:
Trek timing : 7AM to 2 PM.
Entrance : On the spot permissions from the forest department.Costs 750 for a group of 10 . Trek guide charges is also included in this . However, we can tip the guide if we are happy with the services.
Total ascent of the trek : approx 4000 ft.
Height of the Chembra peak : 6900 ft above sea level.
The Chembra peak is the highest peak in Wayanad. The forest department doesn't allow for trekking till the peak but one can trek till the heart lake. The trek is really tedious (considered 6/10 on the rate of difficulty level) and it took us three hours by foot to reach the heart lake. We saw several people returning without going to the Heart lake as the last leg of the trek is very steep and requires a lot of stamina. Several stops and one pack of glucose later (that was for me, the rest of the group was fine), we made to the top. The view from the top was breathtaking. We stayed there for an hour and took some snaps and were back to the base.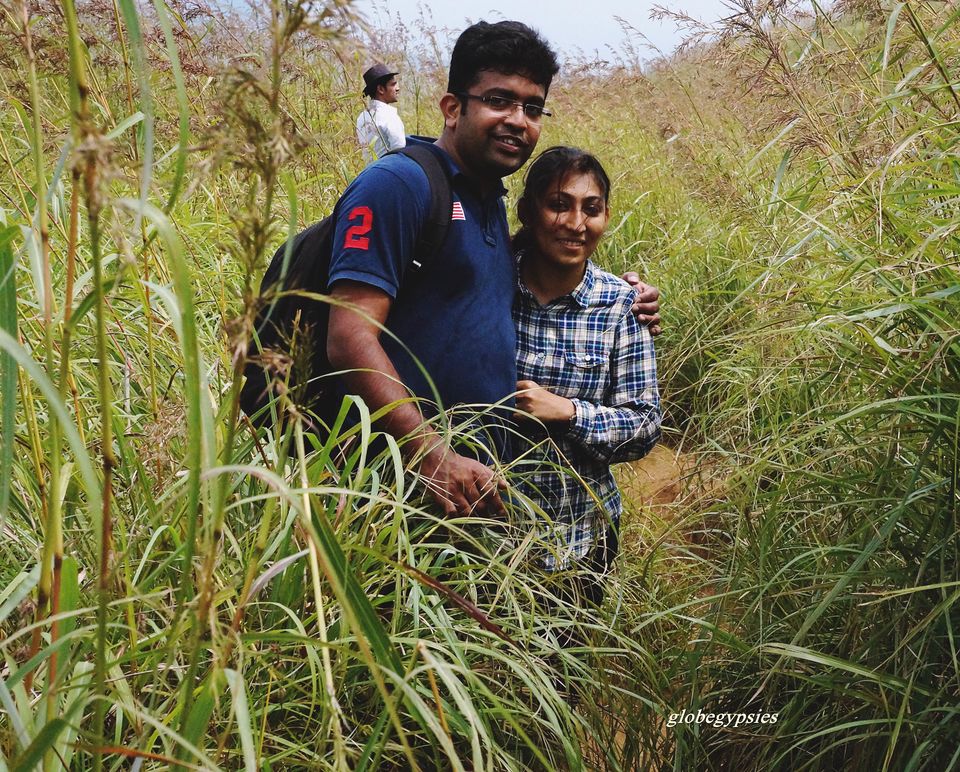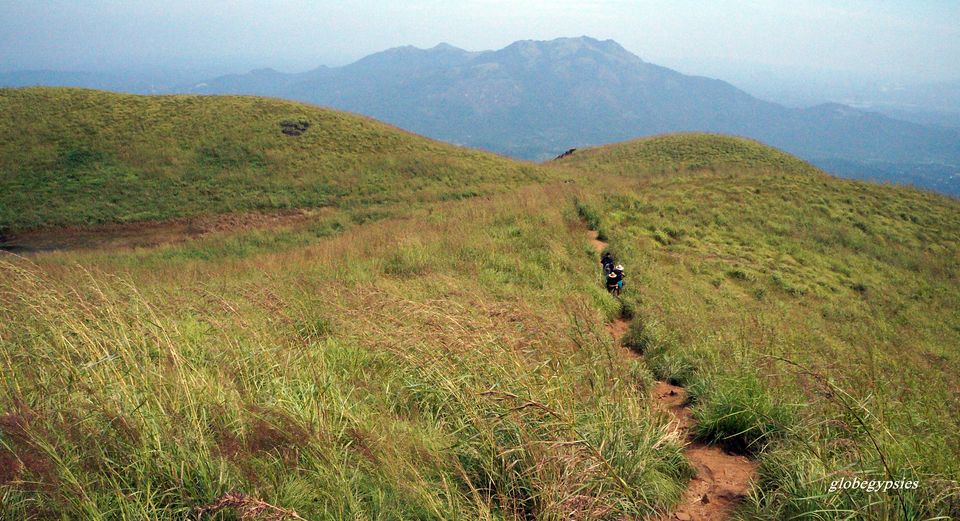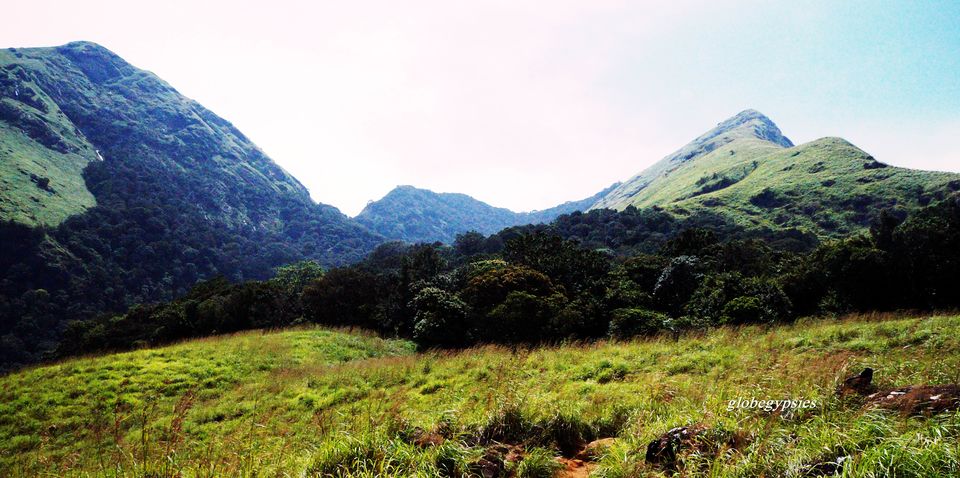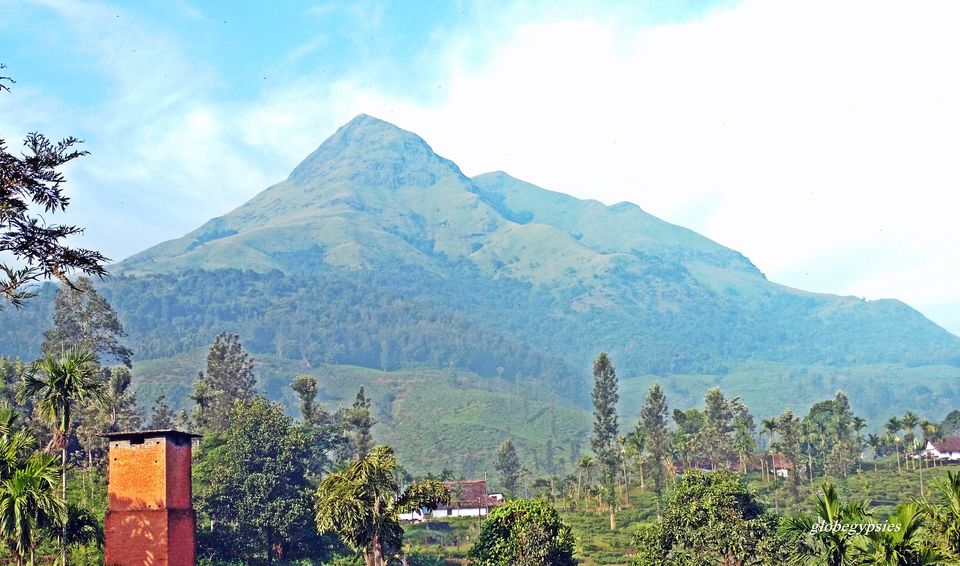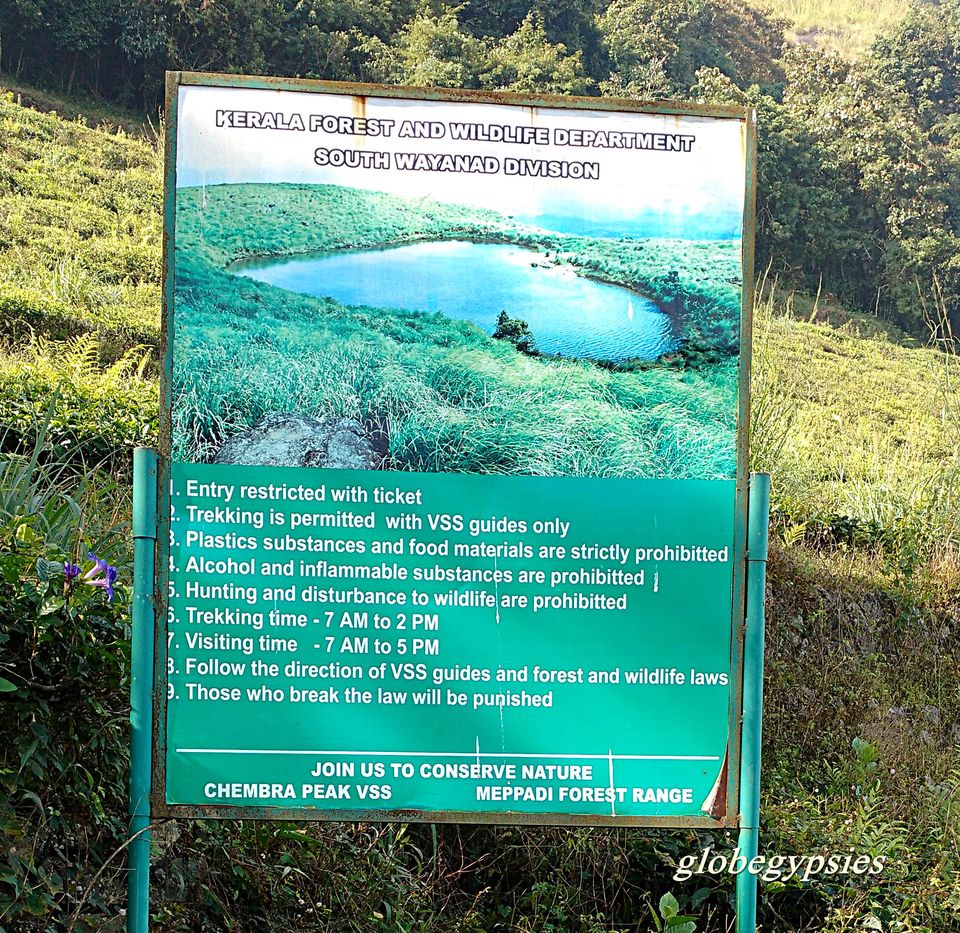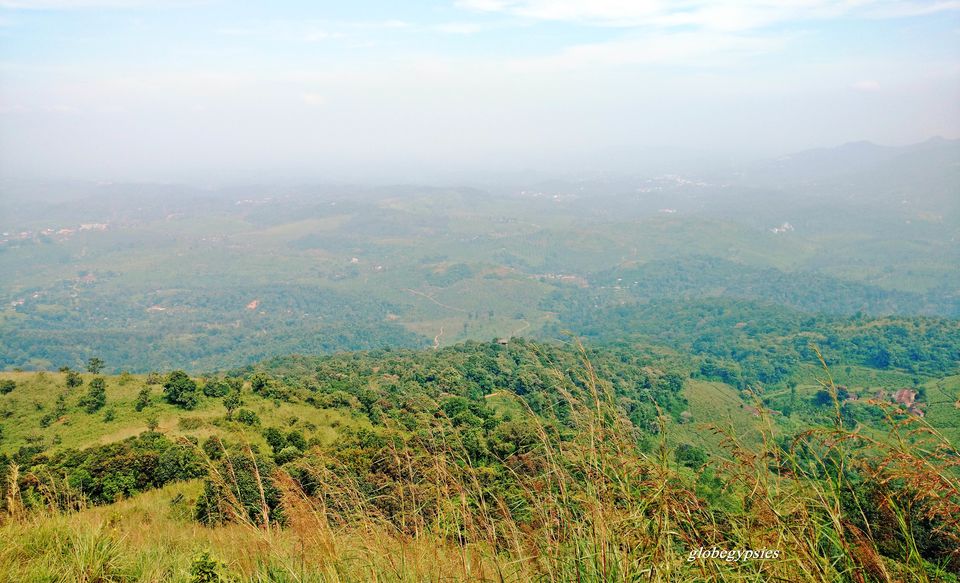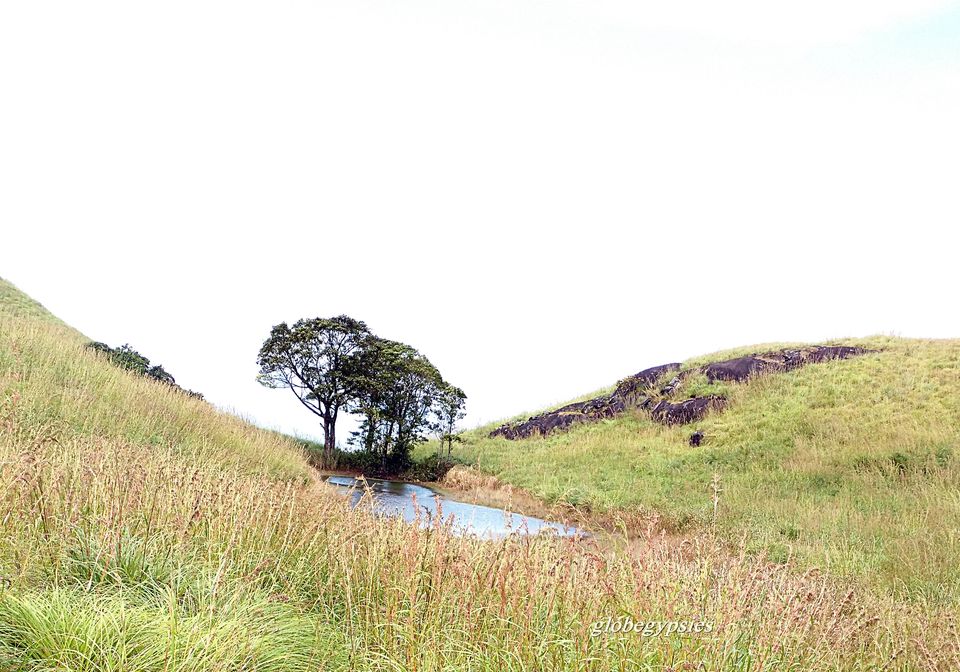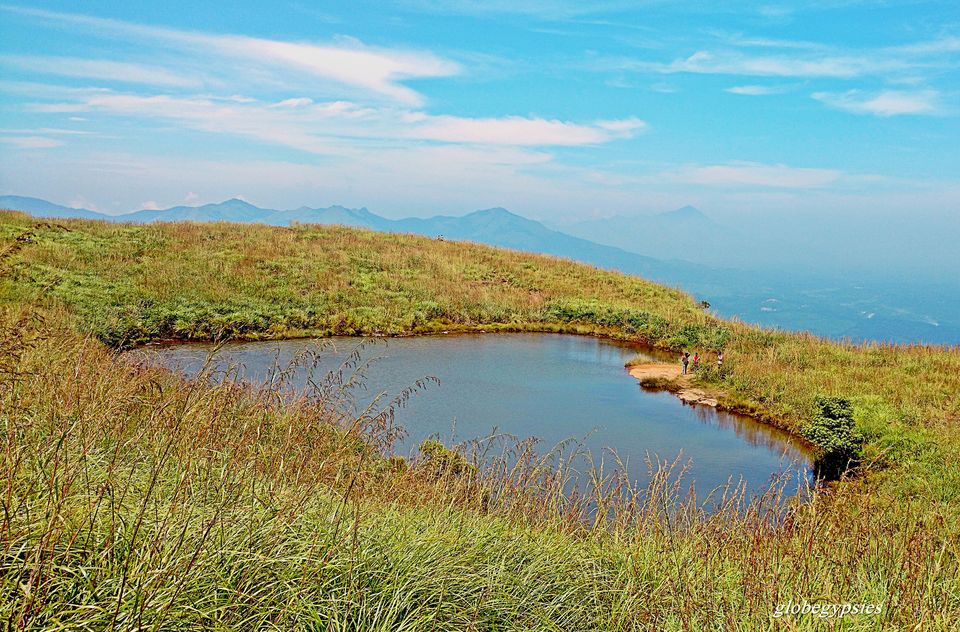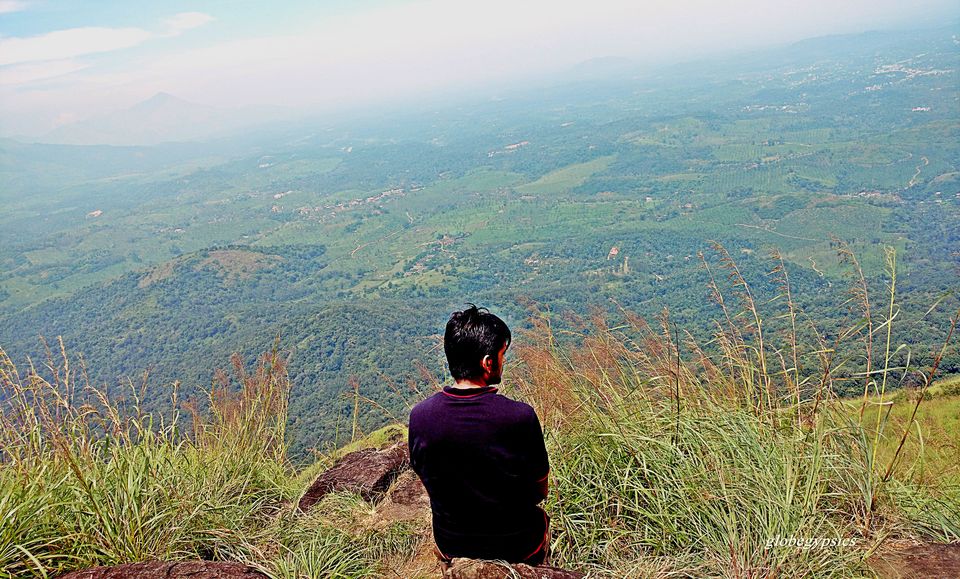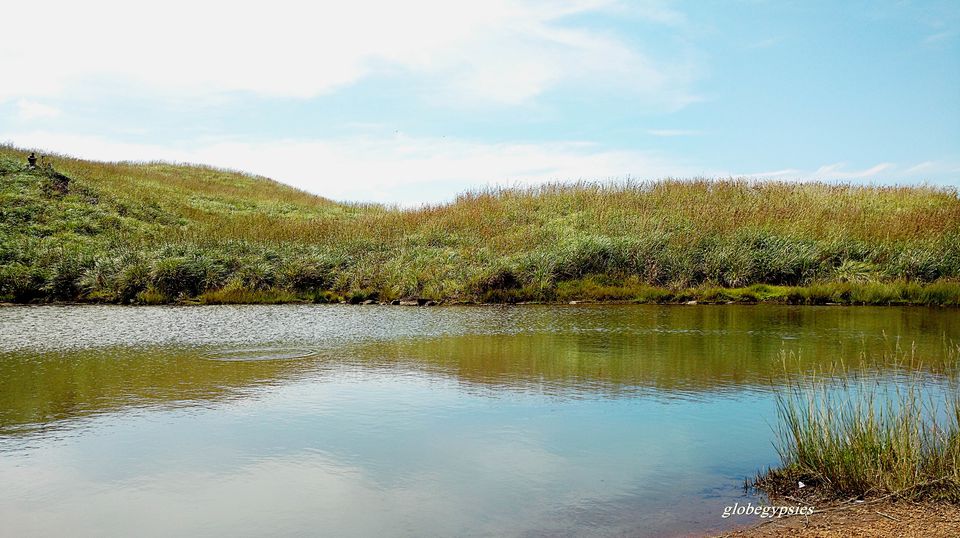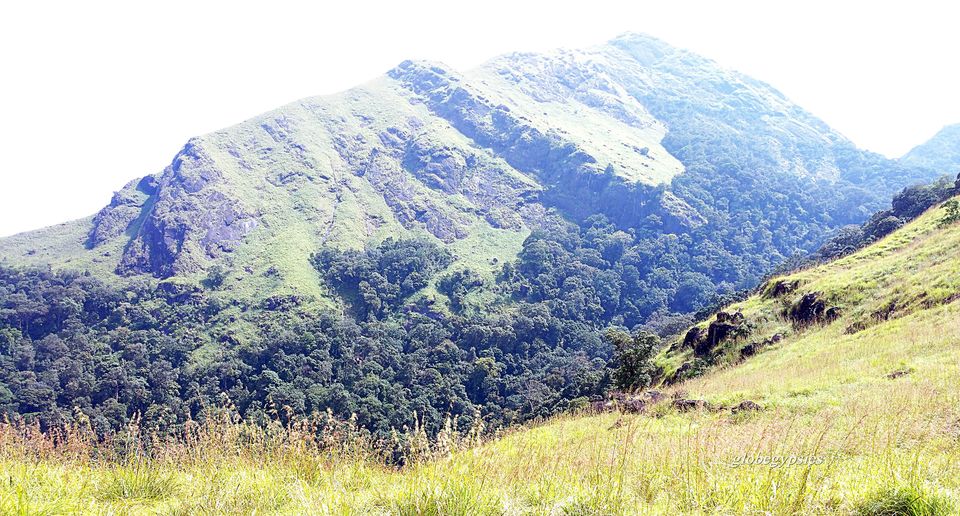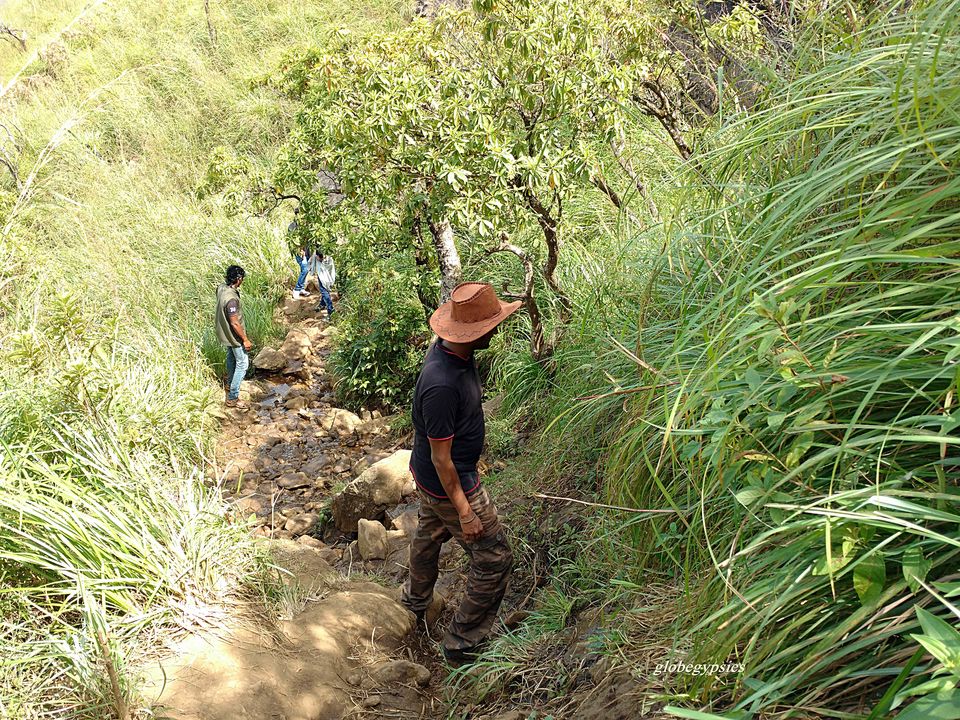 We had our lunch at a local restaurant there and got back to our room. We had to get back to Bangalore the very same day.
Since many places had to be reached by trek and we had only two days to explore the place, we missed out few places. Here is a list of places which we are planning on covering on our next trip.If you are staying in Wayanad for three- four days; these places can be included in the itinerary.
- Banasura dam
- Soochipara falls
- Kuruvadweepa
- Meenamutty falls
- Wayanad Heritage museum.