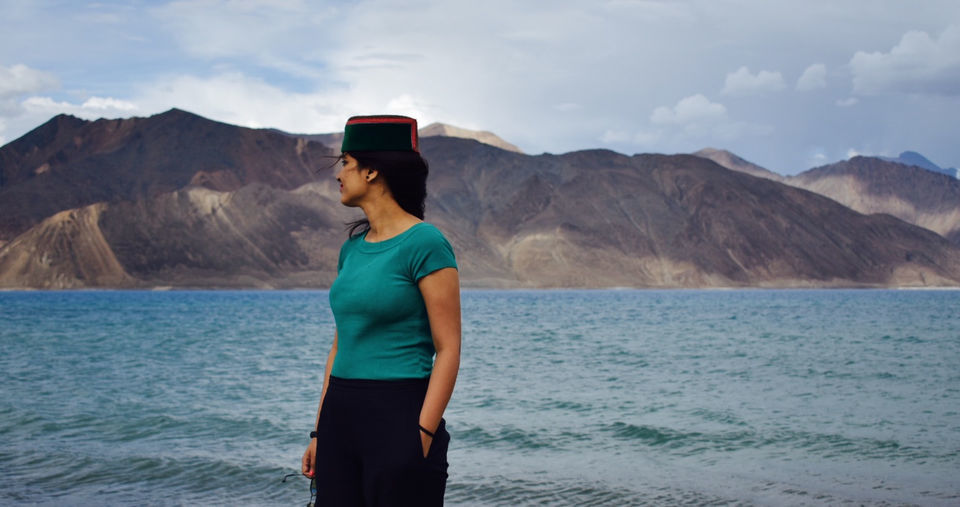 A dream road trip for travelers around the world. A life time experience when one covers the most beautiful routes of India.
Route Map:
Manali-Leh highway :
Open from the month of May to September. A journey along this route is pretty much close to your path to enlightenment. It is approx 480 kms long and takes around 2 days to complete with overnight stays at Keylong, Jispa or Sarchu.
How to reach
By Air
Book a flight from Delhi to Leh which will cost you around Rs. 8000 round trip.
By Road
Book A Bus (HRTC): HRTC buses ply between Manali to Leh. Ordinary bus will cost you around INR 650-700 one side fare. HRTC also recently started Deluxe bus service from Manali to Leh. You can book it from Manali bus stand or online .
Hire a Car or by Car: We booked a Innova 6+1 seater. For 6 of us, it cost around INR 4500 per day.
Pro Travel Tip : If you are travelling by a car, prefer a private number because commercial vehicle other than J&K are not allowed beyond Leh.
Permits
To travel beyond Rohtang, you need to apply for a permit. Apply for it here. It will cost INR 500 per vehicle for Non-HP vehicles and INR 50 for HP vehicles.
To visit Nubra Valley and Pangong apply for innerline permit. But they dont take payment online, so you need to deposit the permit fee at Tourism Department of Leh, opposite J&K bank in Leh.
Pro Travel Tip : Make sure you have printed copies of all permits. It will save you time and last minute hassles.
" A good traveler is one who knows how to travel with mind." -Michael Bassey Johnson
Before setting out for an scenic drive along Manali-Leh highway, one should keep below things in mind:
1) Fill up fuel wherever you get a petrol pump. After Manali the next petrol pump is in Tandi, which is 110 kms from Manali. Next at Karu, 235 kms from Tandi.
2) Carry first-aid box and some Diamox tablets. If you feel shortage of oxygen in breathe and headache due to high altitude, have one Diamox.
3) Pack some woolen clothes.
4) Follow the rules of hill driving. Drive in day light and rest at night.
Our journey started from Chandigarh. Total distance between Chandigarh and Leh is 780 Km.
The Itinerary:
Chandigarh to Khoksar(HP) : We started around 4 am from Chandigarh. It took us around 10 hrs to reach Manali. There we had our lunch & filled the petrol tank full, then crossed the Gulaba checkpost around 5 pm.
Around 8 pm, we reached Khoksar, which is first village after Rohtang Pass. We made our first night stay there in a decent dormitory run by HP tourism and costs INR 200/bed.
Total Distance covered - Day 1: 388 kms - ( 308 km Chd to Manali + 80 km Manali to Koksar).
Pro Travel Trip : At Gulaba checkpost, there is heavy traffic jam during day, especially during peak seasons. So, plan your departure accordingly - either cross it early in the morning or in evening before 5 pm.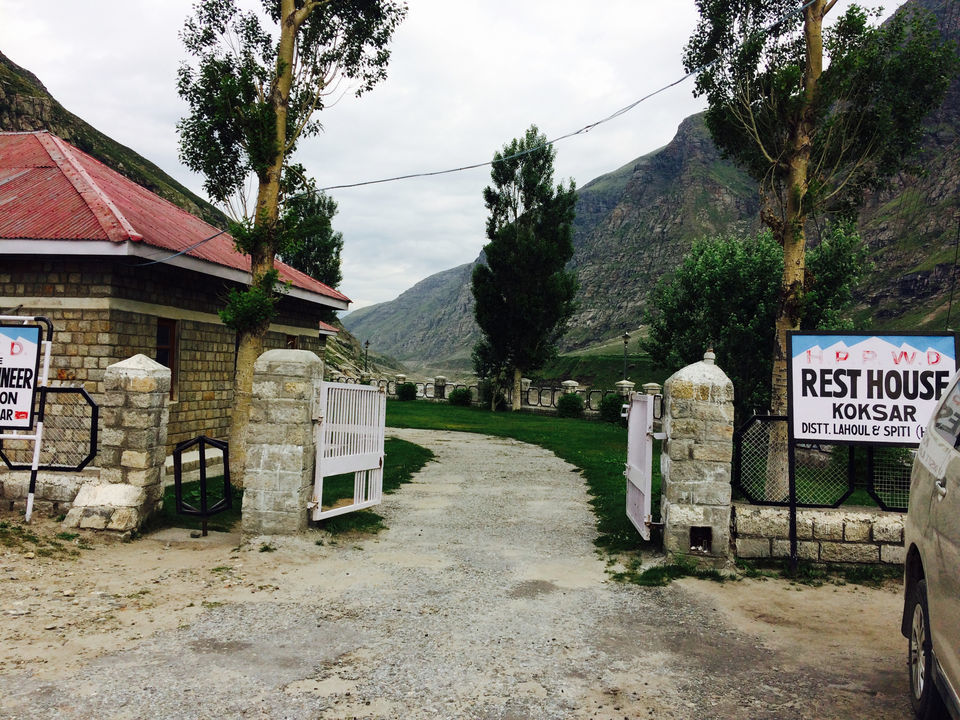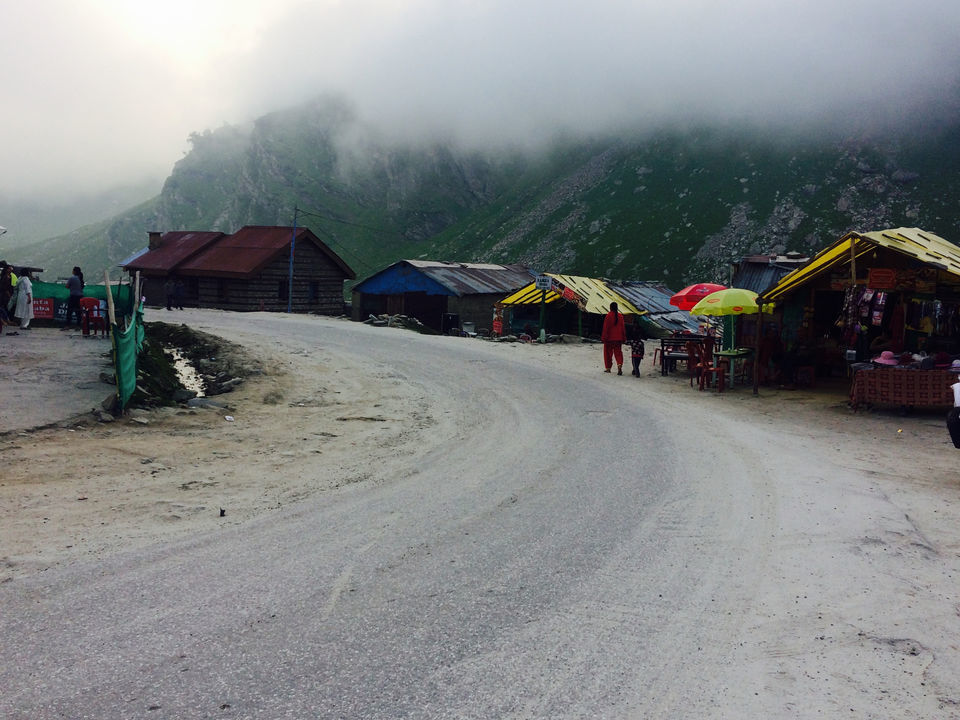 Khoksar to Pang : On Day 2, we started around 8 am and had our breakfast in Keylong. Keylong is an administrative center of Lahaul & Spiti district in Himachal Pradesh, India. Approx 126 km from Manali.
On the way, we crossed beautiful scenery of Baralacha La Pass, snow capped treacherous mountains. We reached Sarchu by 3 pm. Sarchu is 230 km from Manali and is a major halt point at Himachal-J&K border with tented accommodations.
We had our lunch there, then resumed towards Pang, where we made our stay for the second night. It took us around 3 hours to reach Pang.
The road from Nakee La to Pang & Lachung La is in quite bad condition, so be prepared for a little bumpy ride. But the view around will help soothe the difficulty.
Pang: Highest Transit camp at height of 15,500 ft. The mountains around Pang carved by nature and simply breathtaking. Plus, due to high altitude, we were already having difficulty in breathing. Damn those mountains! :)
Pro Travel Tip: No need to make advanced bookings for your stay. You can have on-the-spot booking at reasonable charges at pretty much every halt point along the route.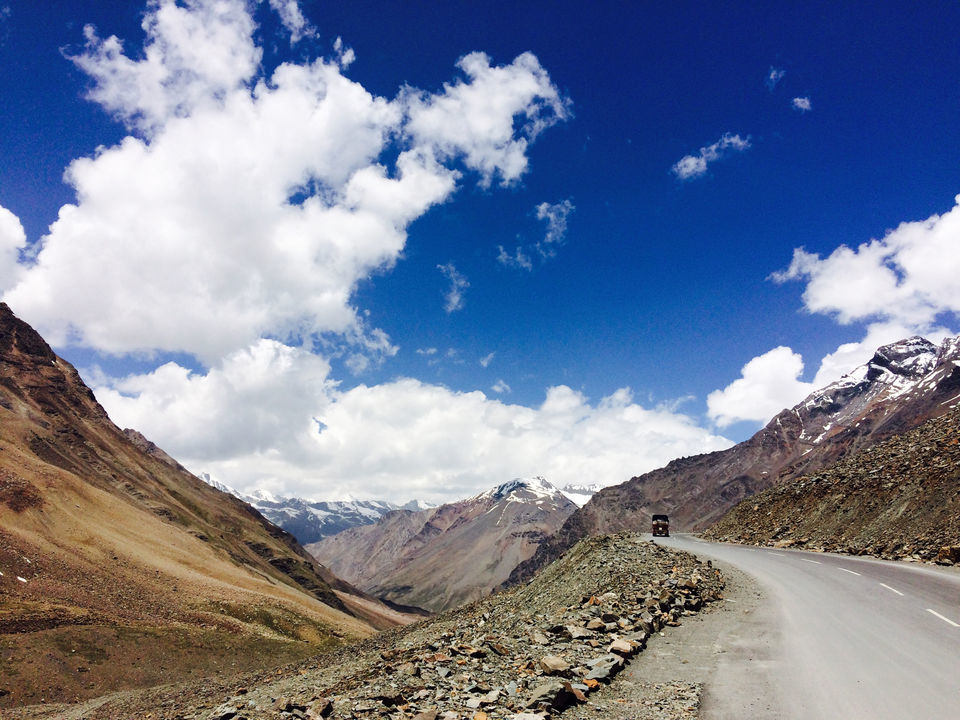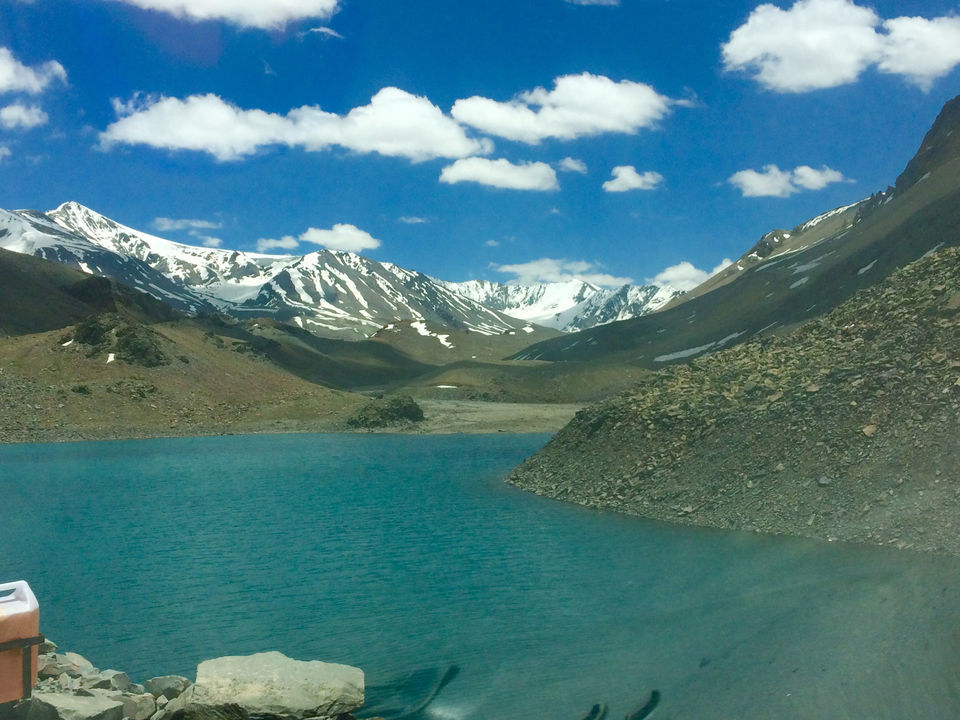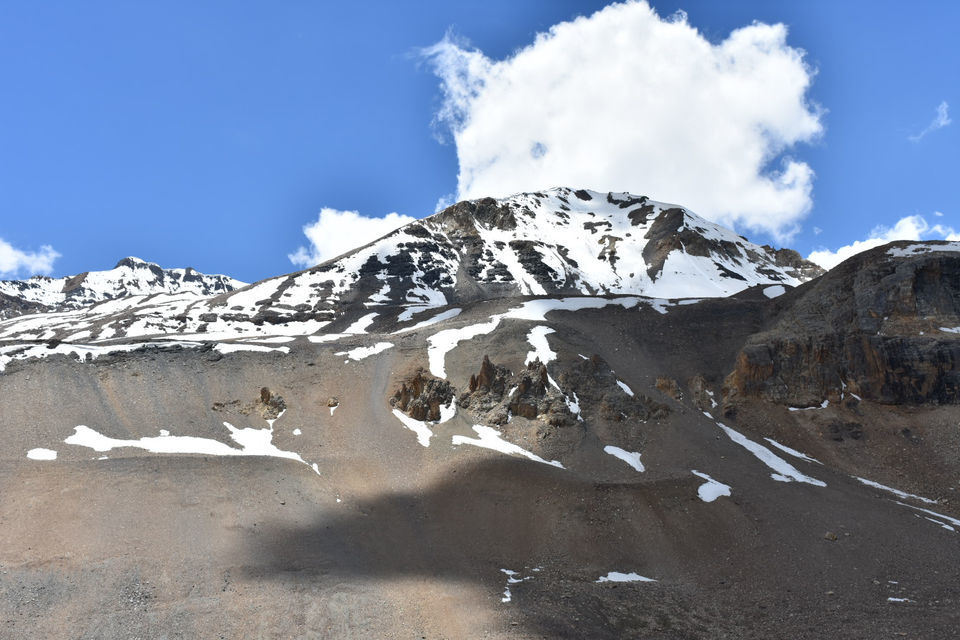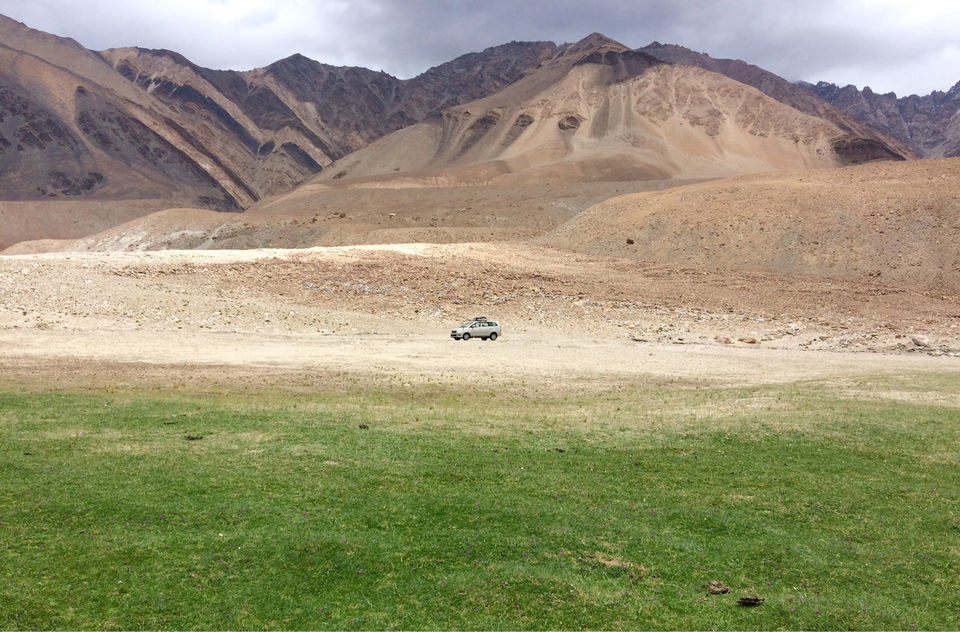 Pang to Leh by Tanglang La Pass: We started around 8 am from Pang towards Tanglang La. It's a beautiful 40 kms long stretch of smooth road; also, the second highest Motorable road in the world at a height of 17,000 ft. Road to Leh from Tanglang La are well builted & maintained by BRO ( Border Road Organisation), thanks to Indian Army. We stopped at the highest point of Tanglang La Pass to take some pictures, but couldn't stay for more than 15-20 minutes, due to very low amount of oxygen there.
We had our brunch in Upshi at around 11:30 am. It's a village & a road junction on Leh-Manali highway in Ladakh rigion, located 47 km to the South east of Leh.
We reached Leh around 12:30 pm, collected the permits from Tourism Department of Leh and booked a home-stay for the third night. It cost us around 400 per person including breakfast.
It takes around 2-2.5 days to reach Leh from Chandigarh by road.
Pro Travel Tip: Have light food during your travel. Although during travel you have limited choice of food. Food items are costly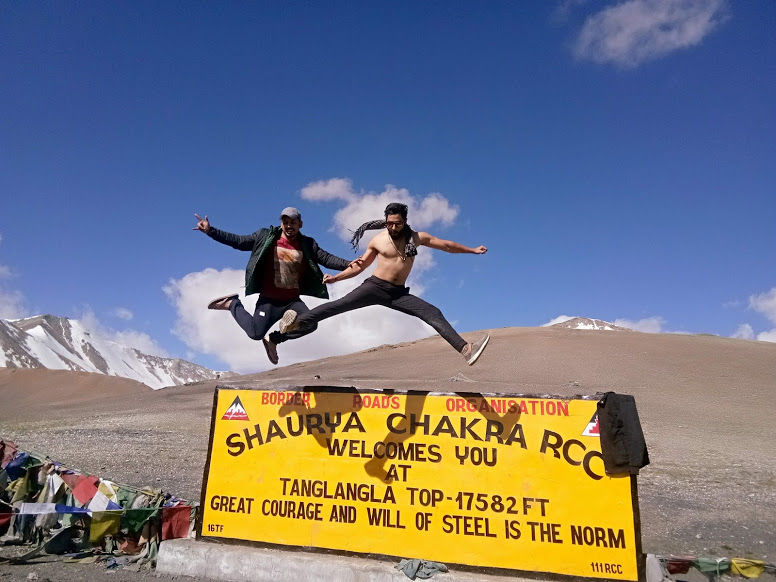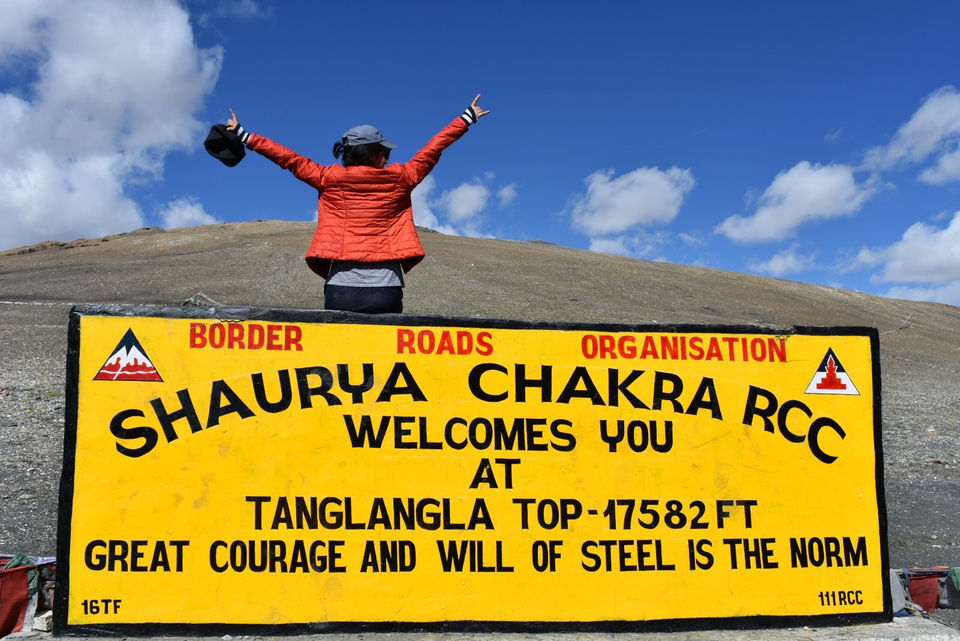 Leh, the Land of Lamas, situated at an elevation of 3,500 meters. The mother of all destinations in India, with forts, stupas & humble homes that are deeply embedded in Tibetan culture. A high dessert city in the Himalayas, the capital of Ladakh.
Pro Travel Tip: Experience Ladakhi culture, interact with local people and try some Ladakhi food.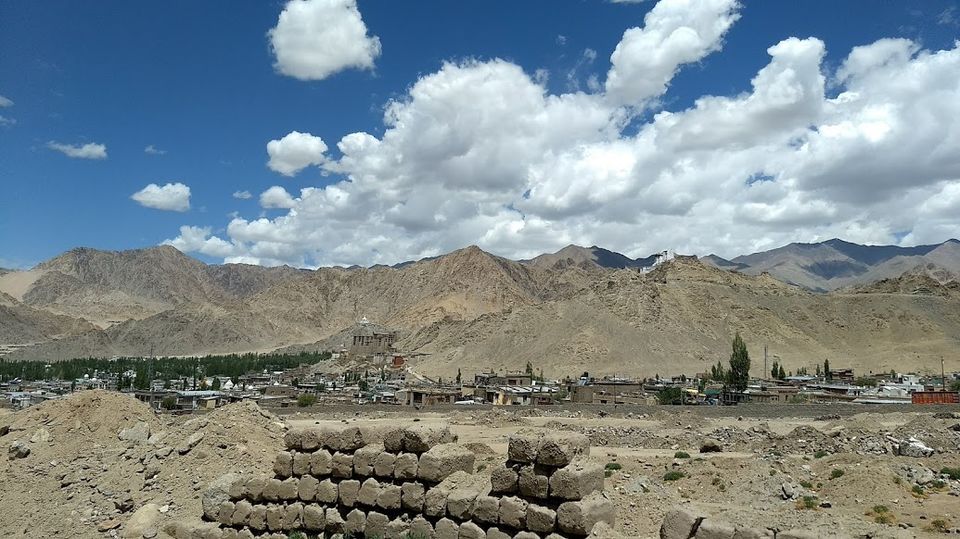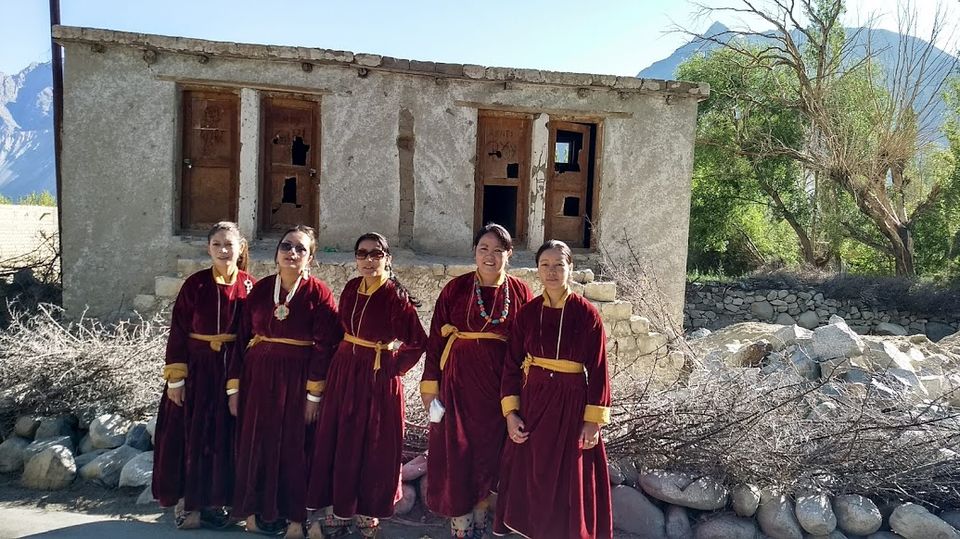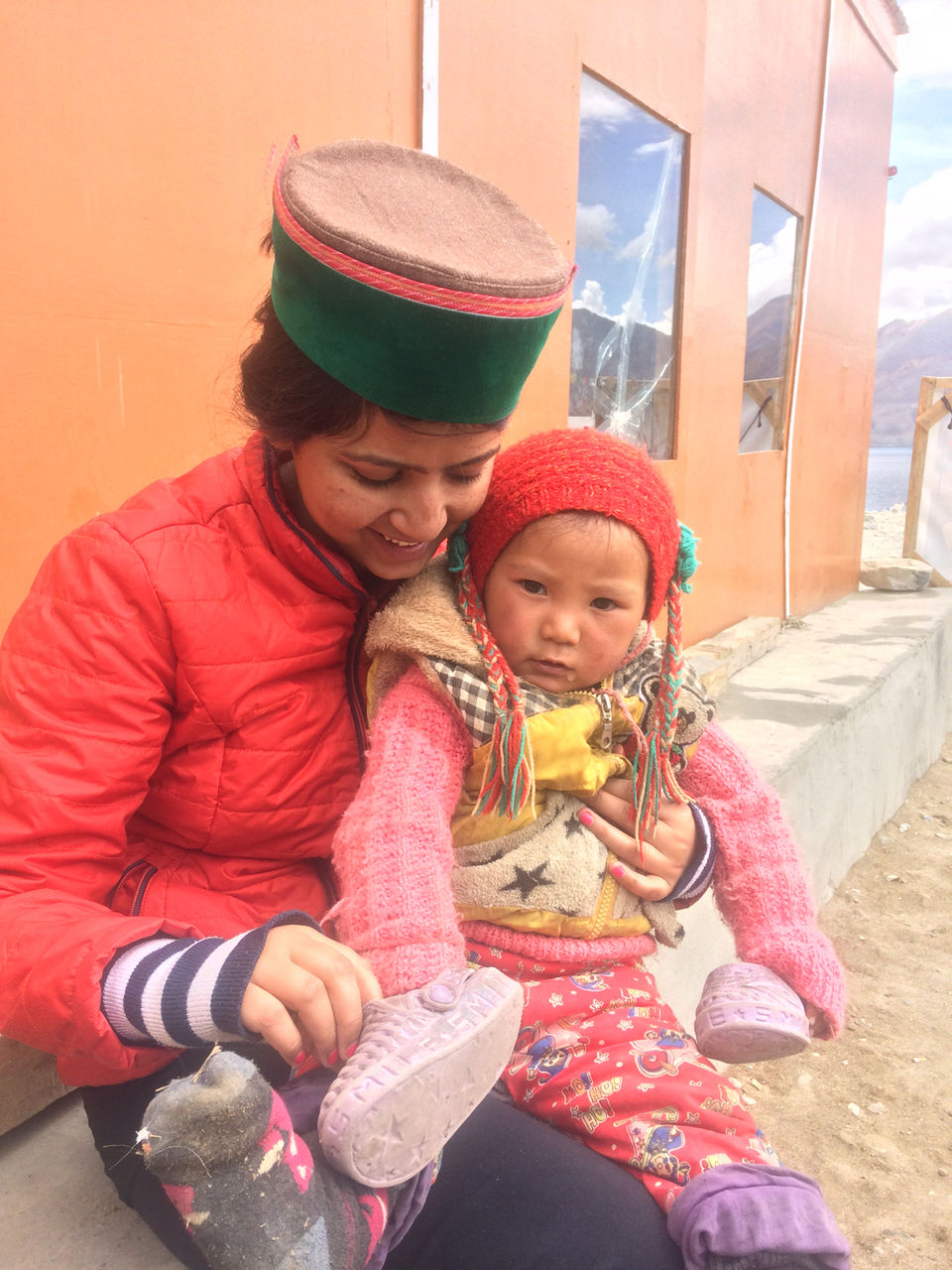 Thikse Monastery or Thiksey Monastery is a Gompa of Tibetan Buddhism religion. It is located on top of a hill in Thiksey village, approx 19 kms east of Leh in Ladakh.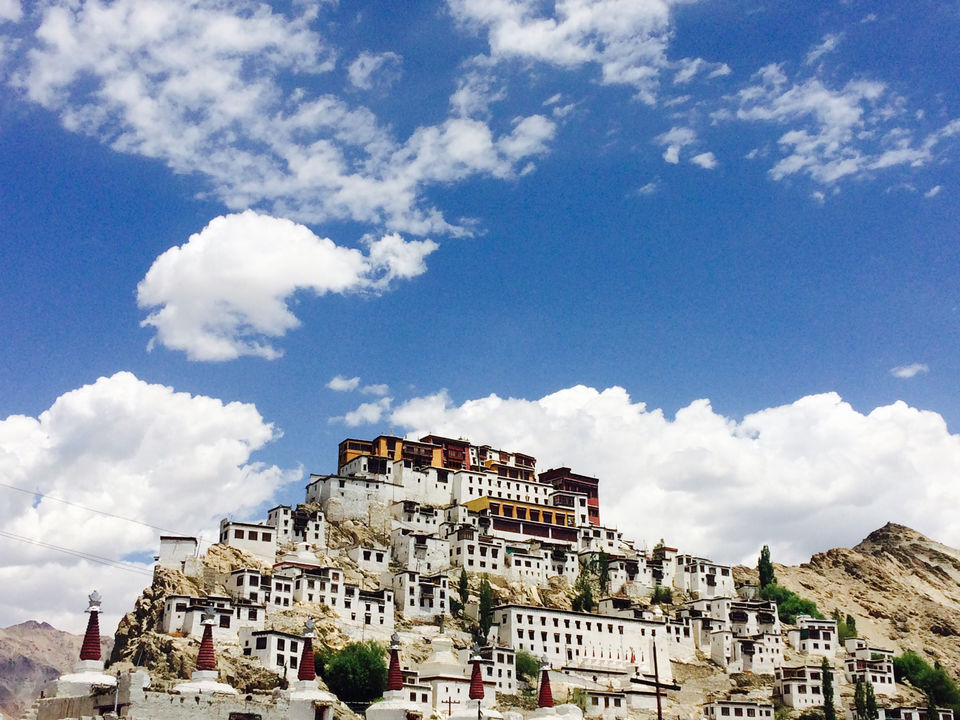 The former mansion of the royal family of Ladakh, built in the same style and about the same time as the Potala Palace in Lhasa, the chief residence of Dalai Lama.
It had been an important stop over on trade route along Indus Valley between Tibet to the east, Kashmir to the west and also between India and China for centuries.
This huge white spired pudding of a stupa was built between 1983 & 1991 by Japanese monks to promote world peace.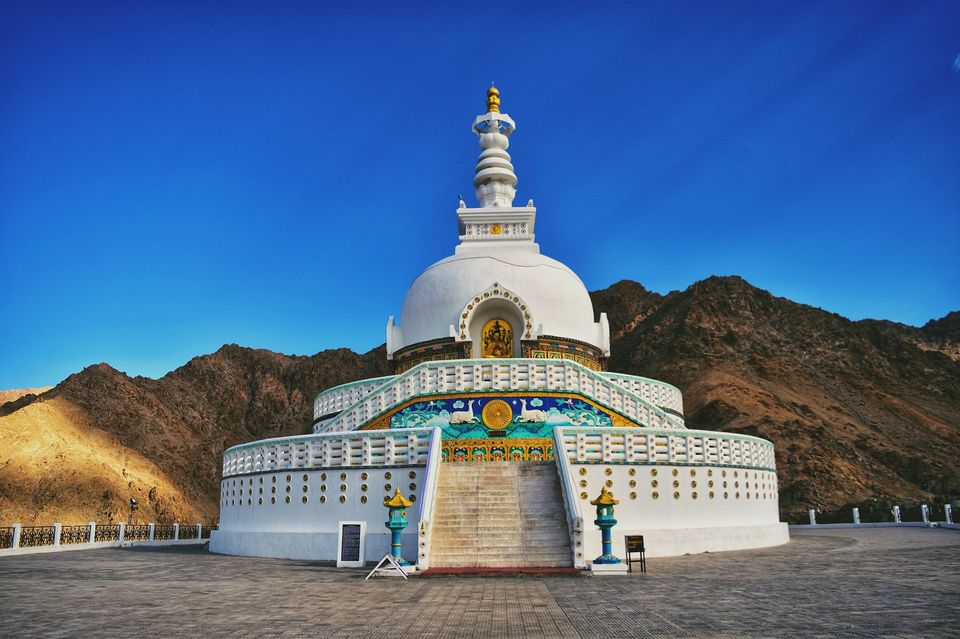 'A cyclopse hill', The phenomenon that defines gravity if you park your vehicle in the box marked with paint on the road, you will experience the wonder. Later, I got to know, it's simply because of the slope, but the surrounding landscape tricks your eyes to assume it is a flat stretch.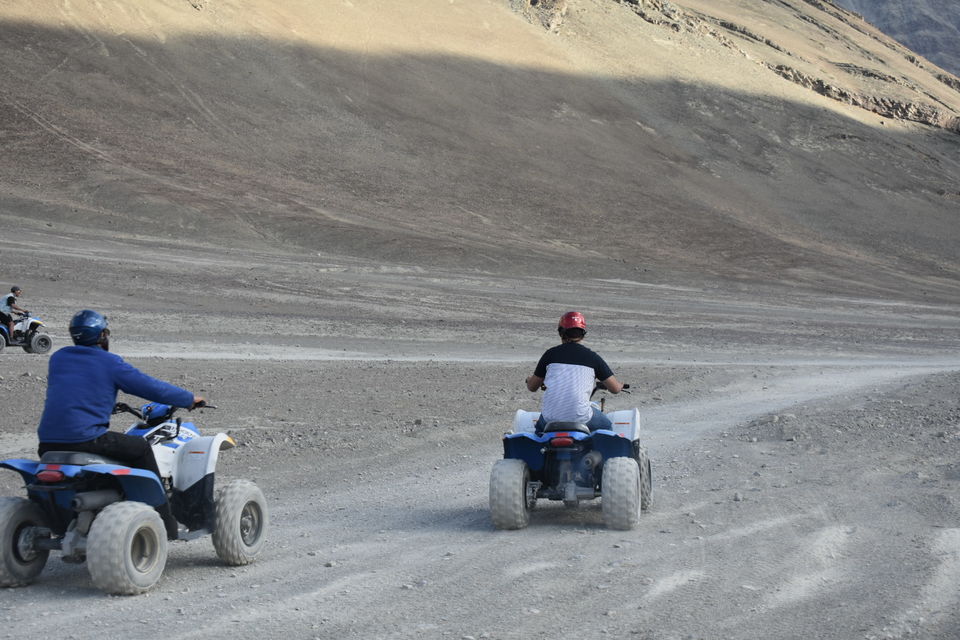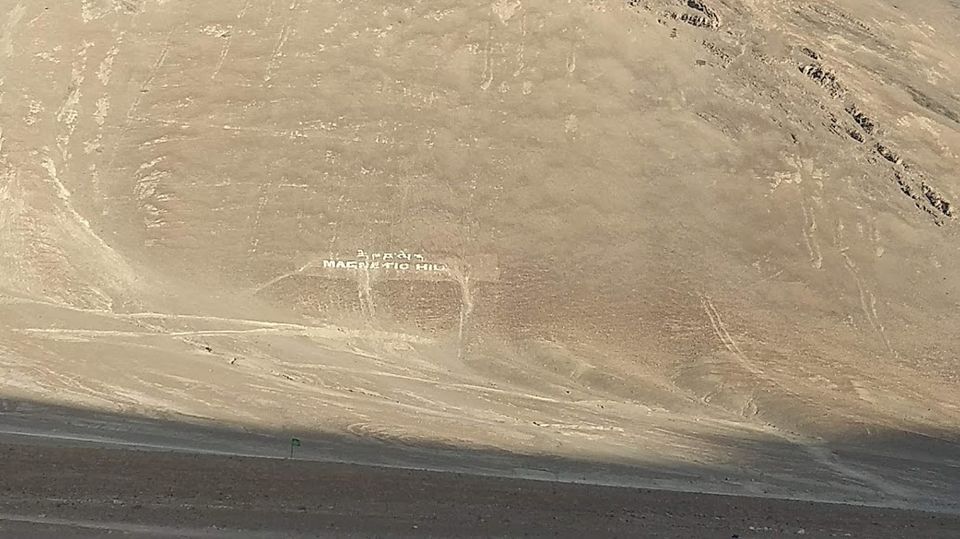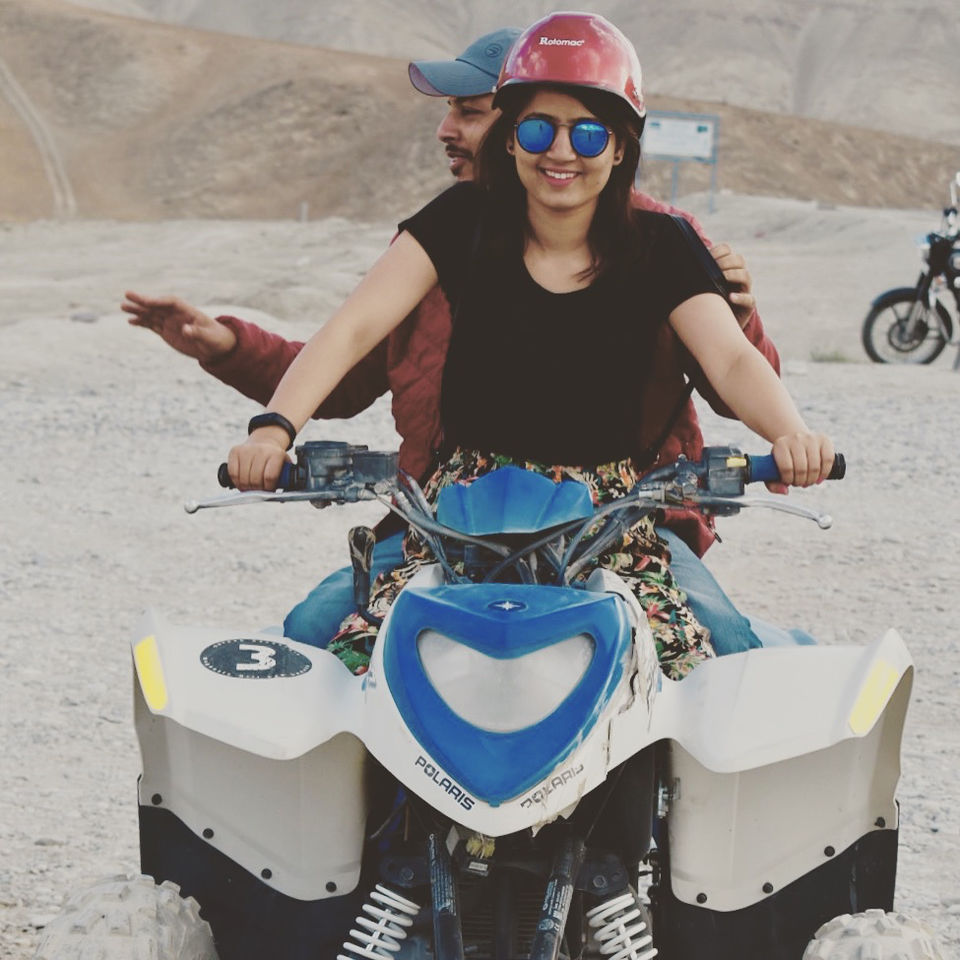 Leh to Nubra Valley: A 6 hrs journey from Leh by Khardung La, the world's highest motorable road.
Nubra Valley is a part of ancient silk route, located 150 km North of Leh. Hunder is a small village where Shyok river meets Nubra river. It is situated at an avg altitude of 10,000 ft.
Also referred as "the dessert in the sky", the village is parched as an oasis surrounded by cold dessert & stark Himalaya in Nubra Valley in Ladakh. The village shot to fame after some of scenes of a song sequence of bollywood movie "Dil Se".
Today, it is one of the strategic point located close to the Siachen Glacier, the World's highest battle ground between India & Pakistan.
Things to do in Nubra:
Camel ride: Hunder is most popular for camel rides in this high altitude, cold dessert. The camels afaris are done on Bactrian Double- Humped camels which are reminders of the bygone era of silk Route.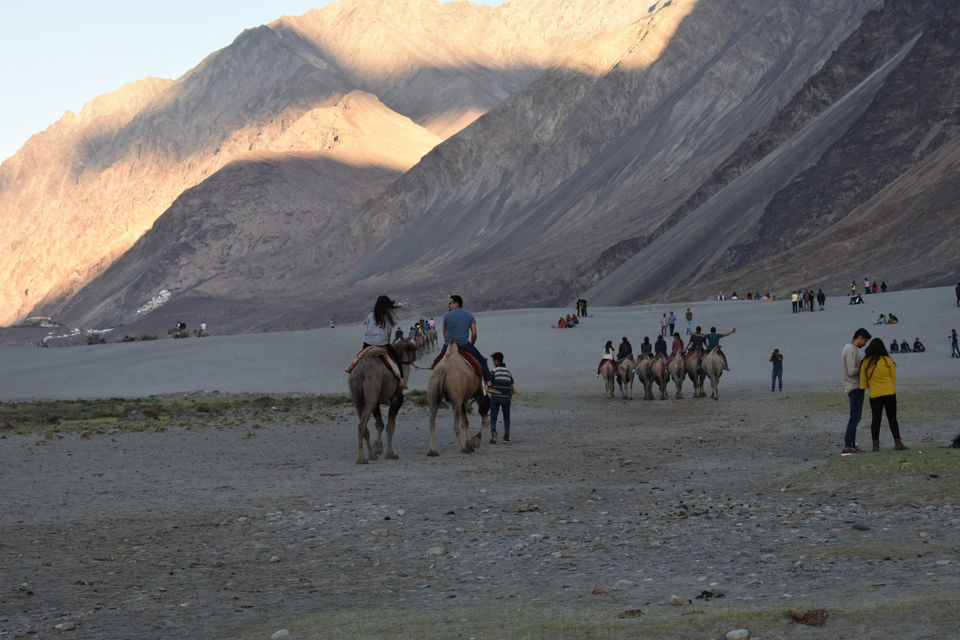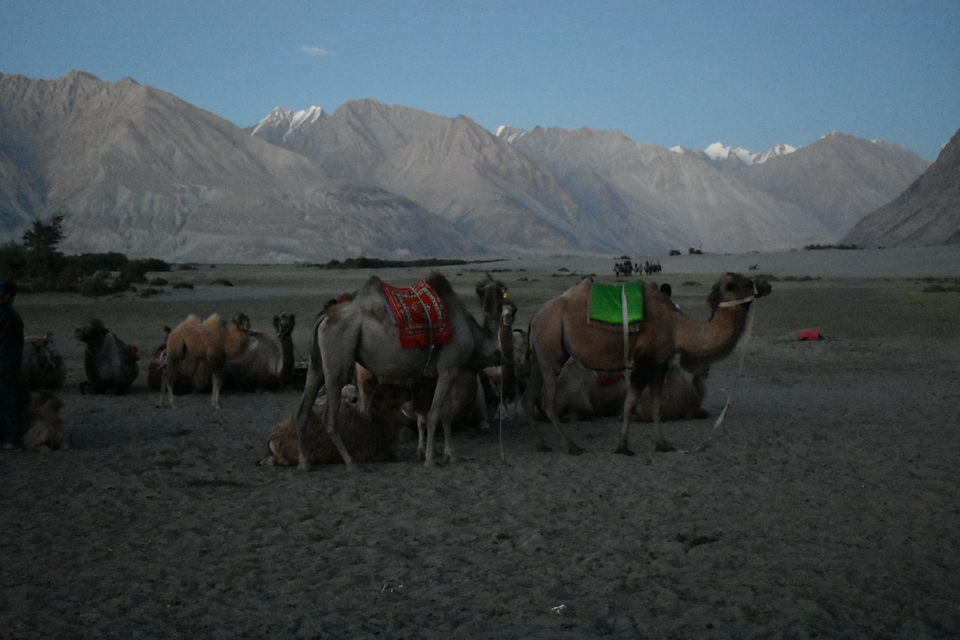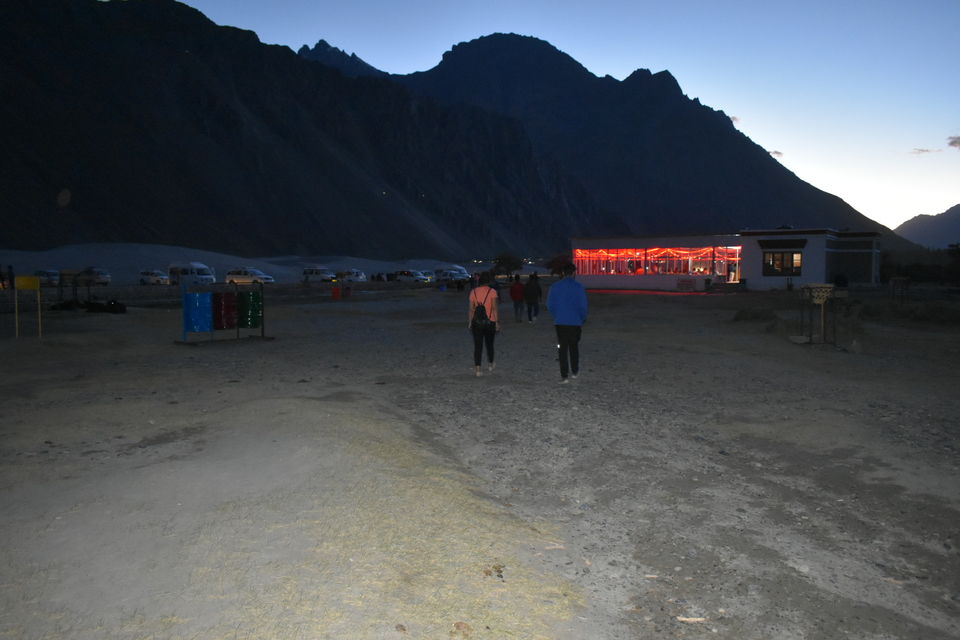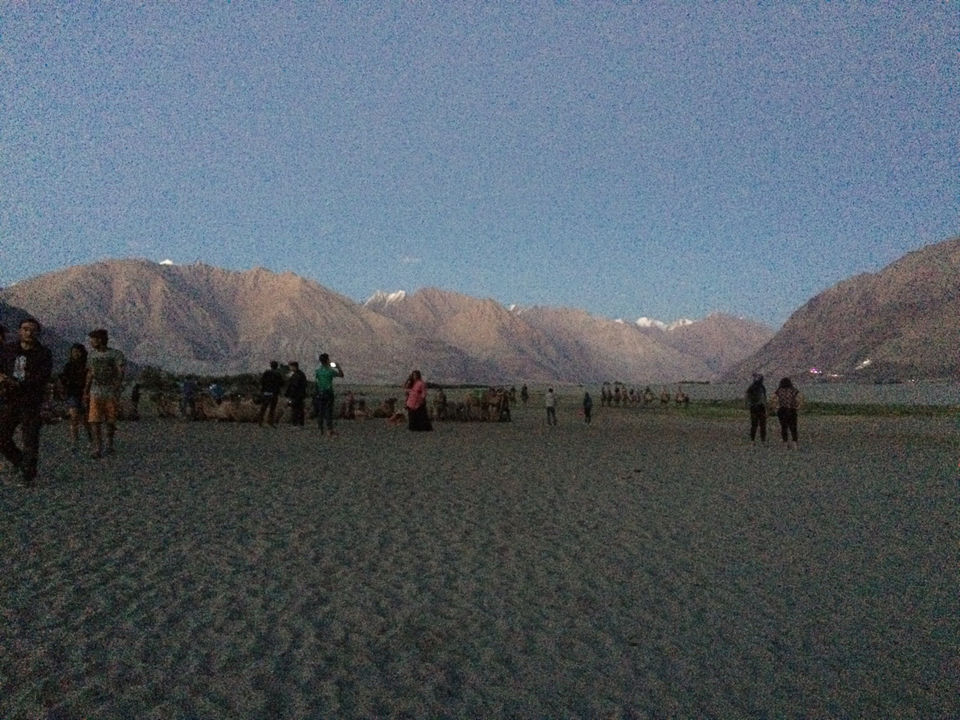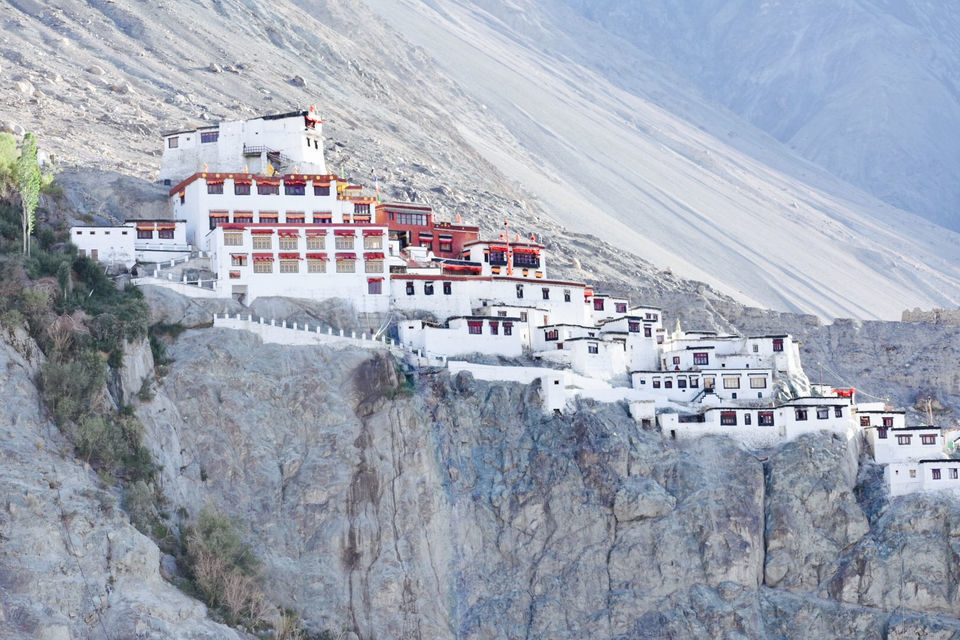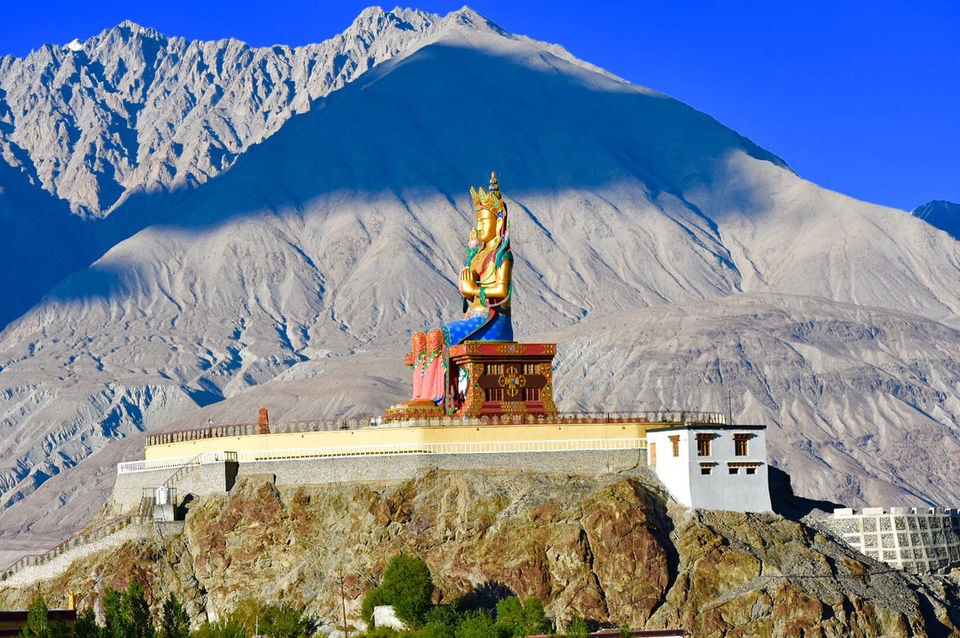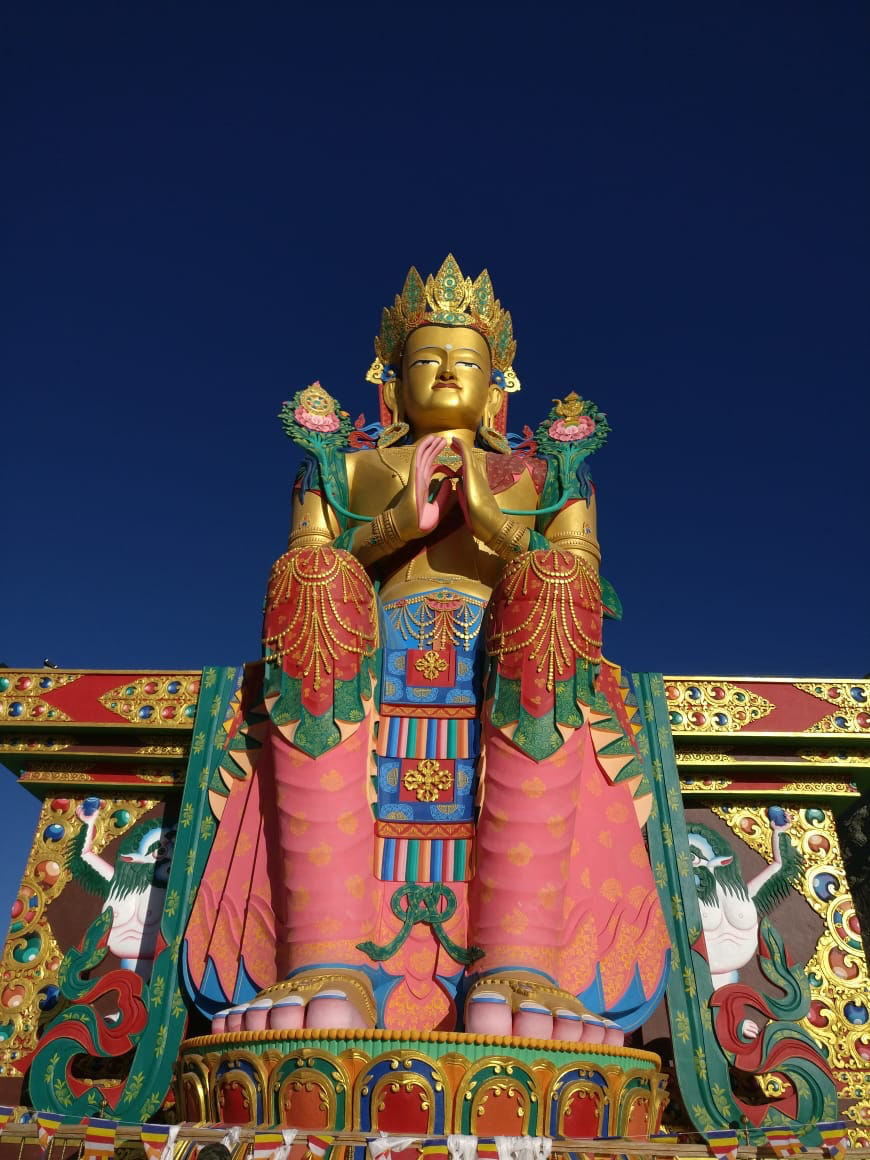 We stayed at Shyonk Camp in Hunder, our 4th night stay. It cost us 800 per person including dinner and breakfast. It was an amazing tent stay.
Leh -> Khardung La-> Khalsar-> Diskit -> Hunder (Nubra)
Nubra to Pangong :
Nubra -> Durbuk -> Pangong
There are 3 ways that you can take to travel from Nubra Valley to Pangong Tso.
First & the most common is via Khardung La, the same road that we took to reach Nubra Valley from Leh. Nubra to Leh is around a 6 hrs journey. Leh to Pangong, 8-10hrs.
The second route is via Wari La, which means continuing towards Agham from Khalsar. From Agham, take the road that crossover Wari La and meet at Sakti. From there, it ascends to Chang La & reachs Pangong. This is again a lengthy route and will take 8-10 hours.
The third and probably least used road is Agham Shyok one. From Khalsar, head towards Agham, rather than ascending to Khardung La. From Agham, take the road towards Shyok, reach Durbuk (must have momos there) & continue towards Pangong Tso. It is the shortest, but apparently the most dangerous route (but we didn't know at the time). Via Agham Shyok, it took us only 6 hours to reach Pangong Tso. Along the route, you will be travelling next to the river all the time and may have to cross through river water if the water level is high. Fortunately, we reached Pangong safely.
Pro Travel Tip: If you are planning to go via this route make sure travel in SUV or similar vehicle.
TSO Moriri : "Pangong Tso" means long narrow, enchanting lake and it is aptly called that because it puts one in a trance like state. It churns up so much emotions inside. We were mesmerized by the shades of blue water. One moment it was azure, the next turquoise and next indigo. As we walked by the shore, there was silence in the air, clouds drifting above mountains. The shore was sandy and looked like a beach.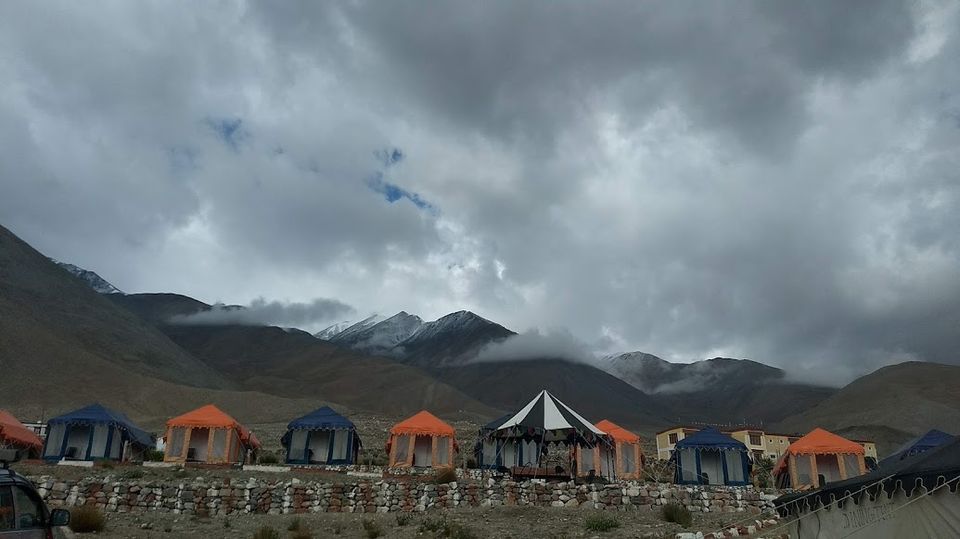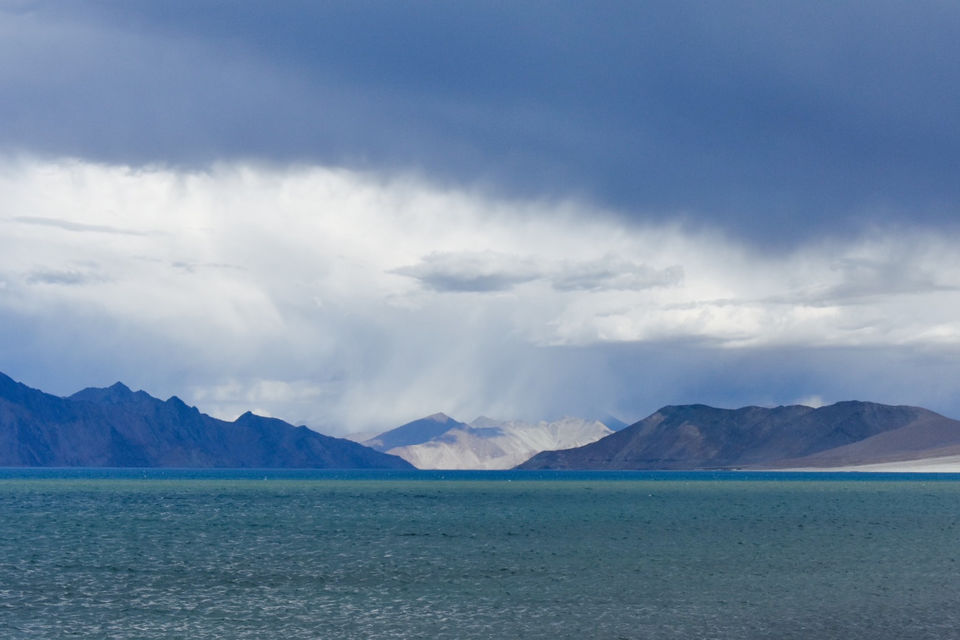 Pangong to Sarchu : Time to go back. We started around 8 am and reached Sarchu by 10:30 pm. Roads from Pangong Tso to Karu are in pretty good shape and you should be able to cover it in 5 hrs max. From there, up to Pang, roads are in a superb condition, but please do not overspeed. :) From Pang to Sarchu, roads aren't that great but you should be able to make it in around 12 hrs. We ended our day at Sarchu, booked a dormitory at INR 200 per person. You can also book tent stay there, but it would be a bit costly.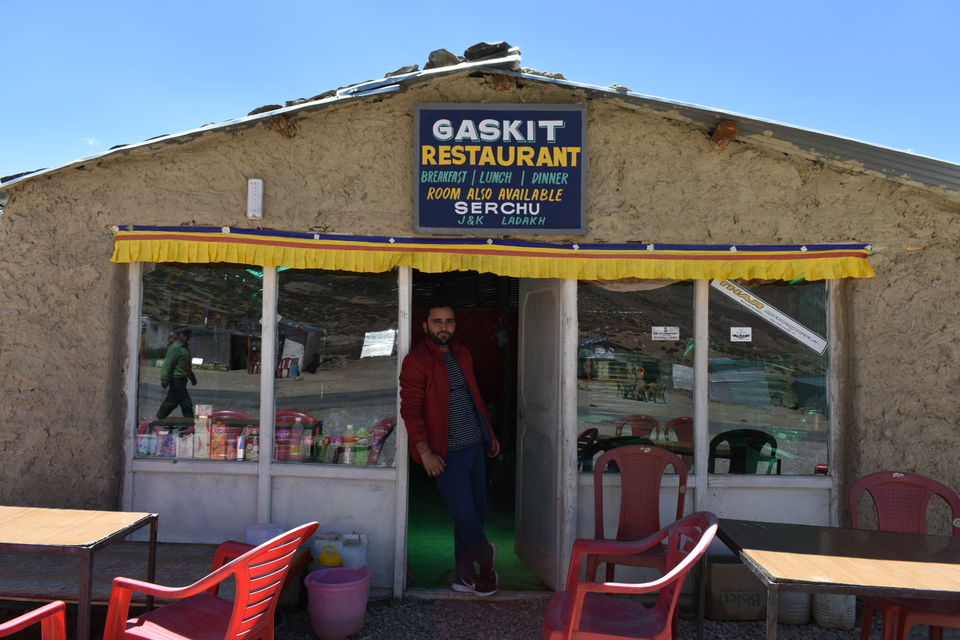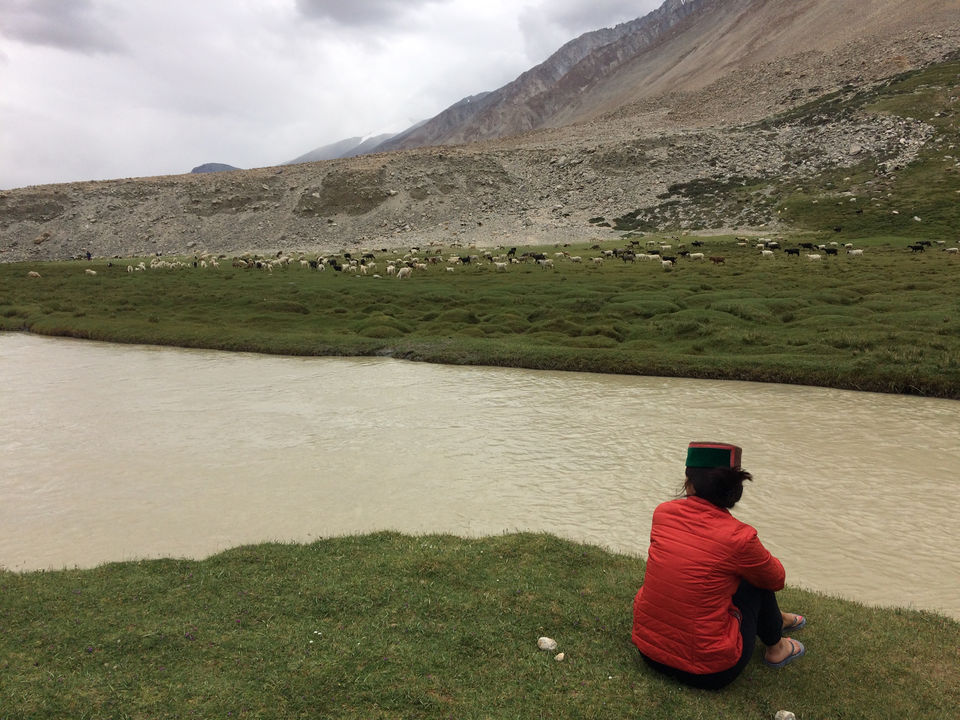 Sarchu to Chandigarh : It tooks us 10 hrs 30 minutes to reach Chandigarh from Sarchu, total distance of 504 kms, as we drove overnight and didn't make a stay in Manali.
Here we ended our long journey with lifelong memories and beautiful experiences.
"Travel Moulds a Man, People Mould His Wisdom and Experiences Mould His Life " - Sujit Lalwani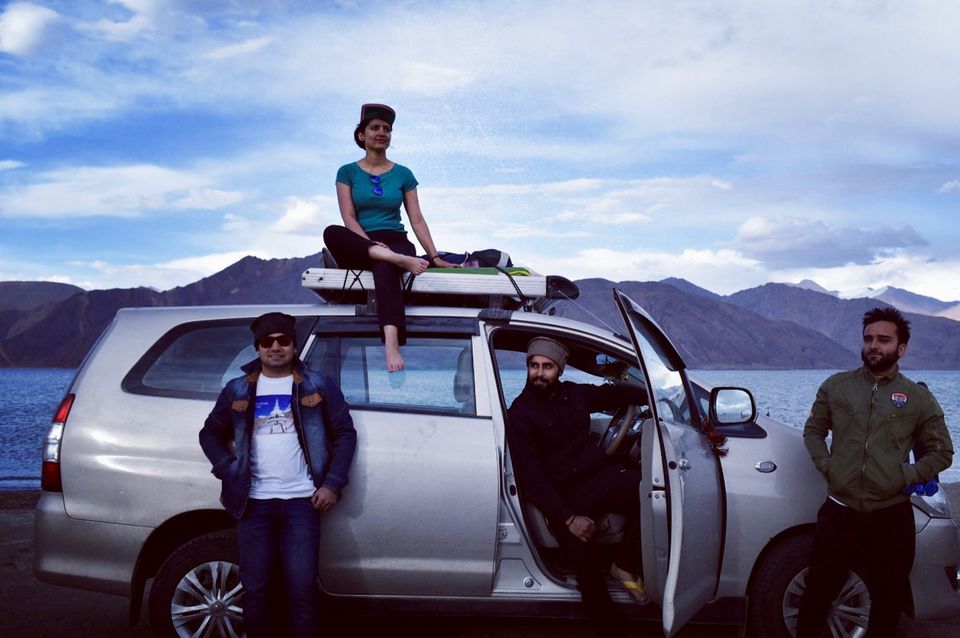 Frequent Searches Leading To This Page:-
Leh Ladakh Road Trip Packages, Top Leh tour packages with price, Budget Trip Packages for Group to Leh, Things to do in Leh, Leh Holiday Tour Packages Leh Ladakh Tour Packages Itinerary