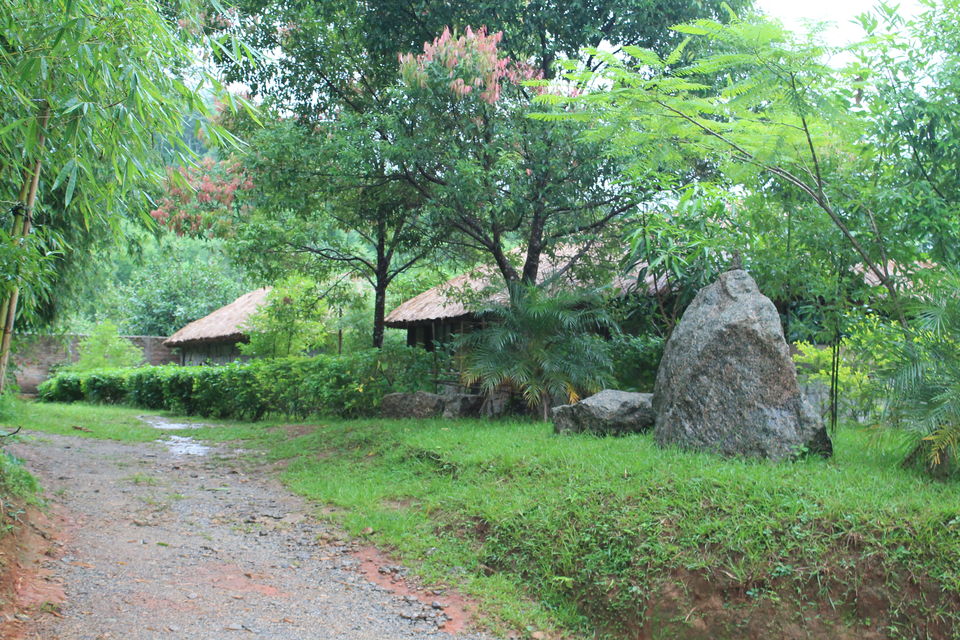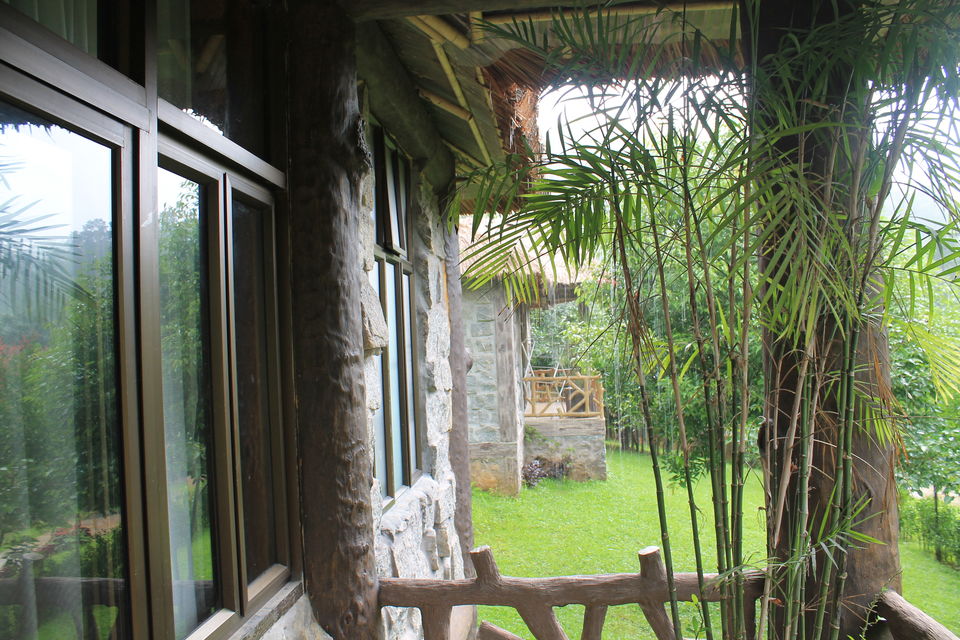 Why Bamaeri?: Incessant rains all around, floods in many places, all wildlife parks closed down and a long summer vacation. We had a longer trip planned but trains got canceled, and so did our trip. Then after scouring for places to go to for a short weekend break, we decided to go to Bamaeri resort.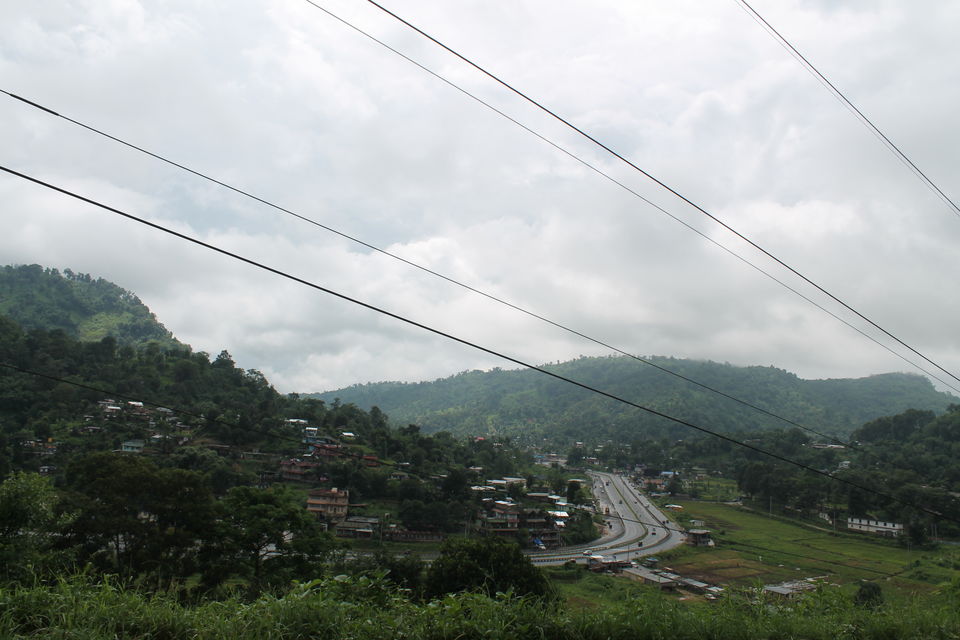 How we got there? Driving from Guwahati towards Nongpoh, around 9 km from the highway, is this beautiful resort, Bamaeri, the perfect place to enjoy the monsoons.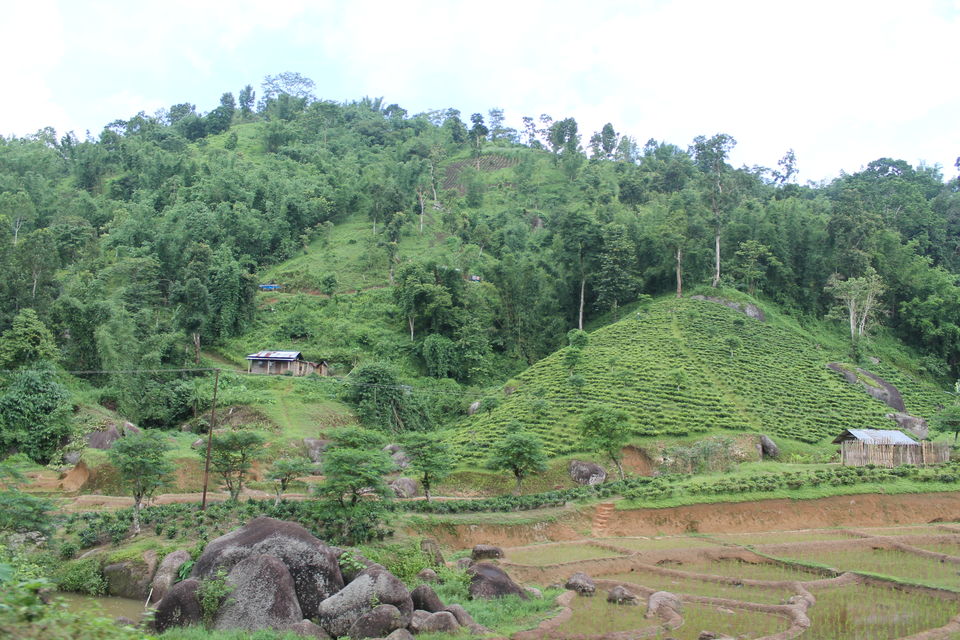 We planned to go during the weekdays instead of the weekend to avoid the weekend rush in these resorts. A short while after crossing Nongpoh, you have to turn left onto a narrow road that goes uphill. The road is not exactly bad but quite narrow in some places. It is a typical rustic scenery with rice fields, pineapple plantations and teeny-weeny tea gardens.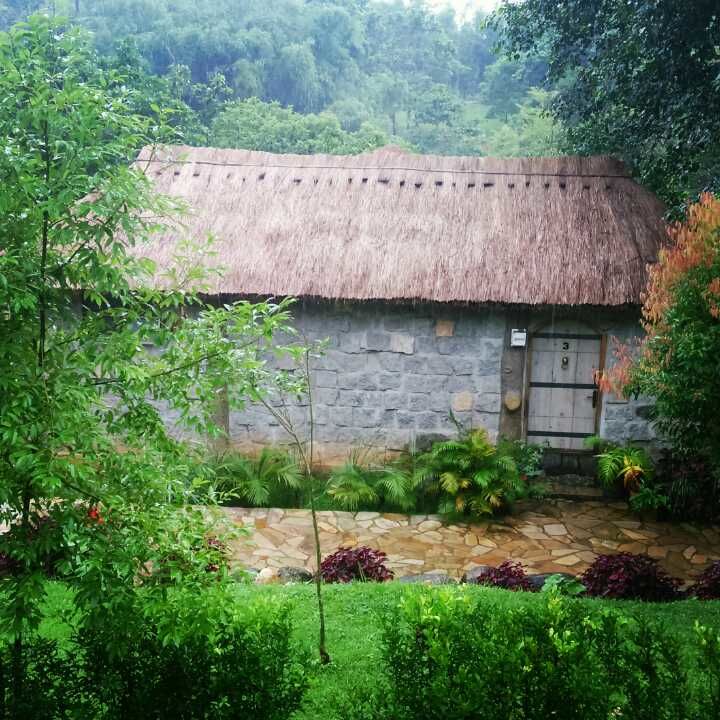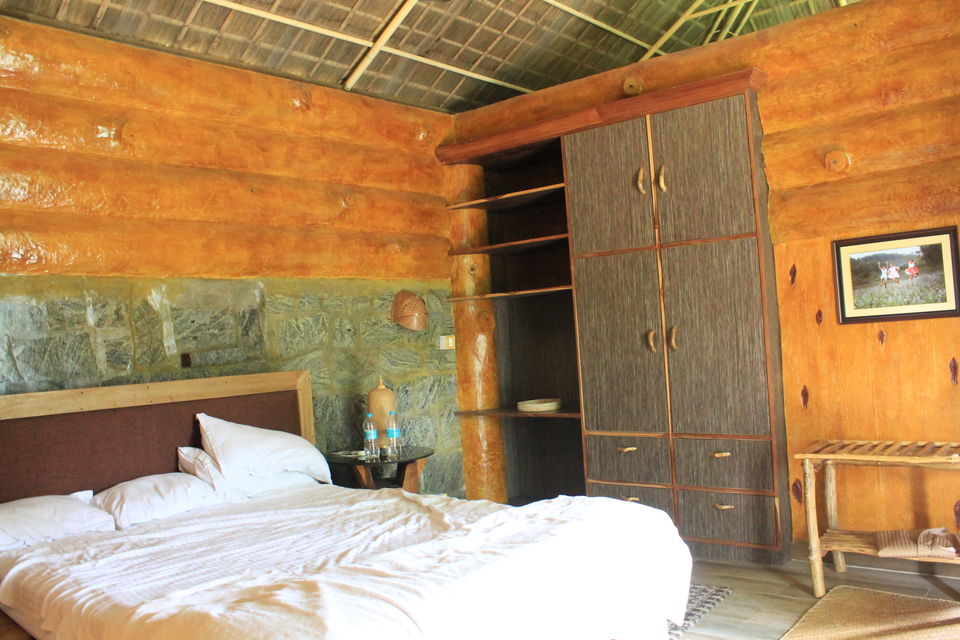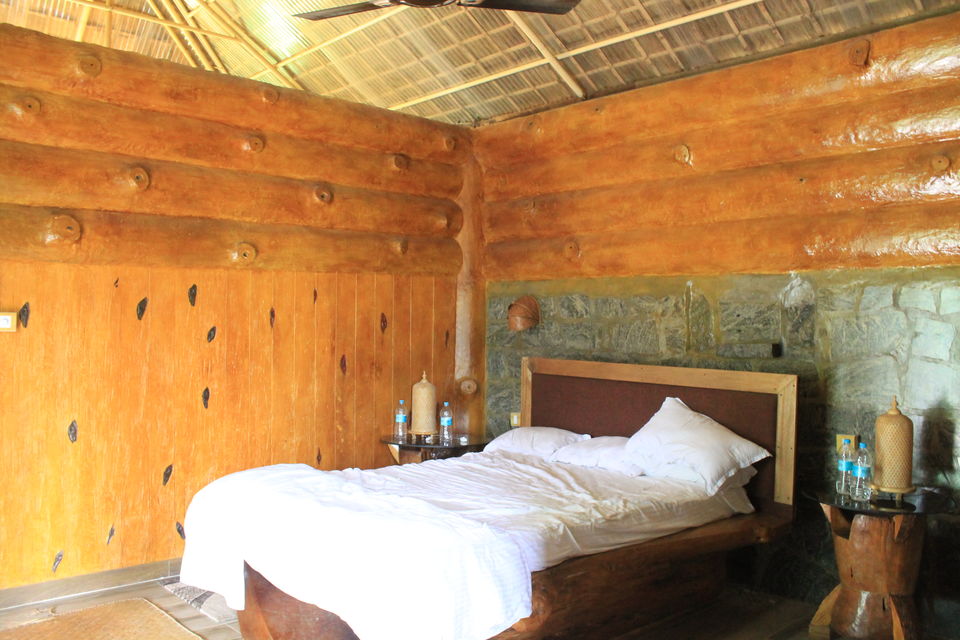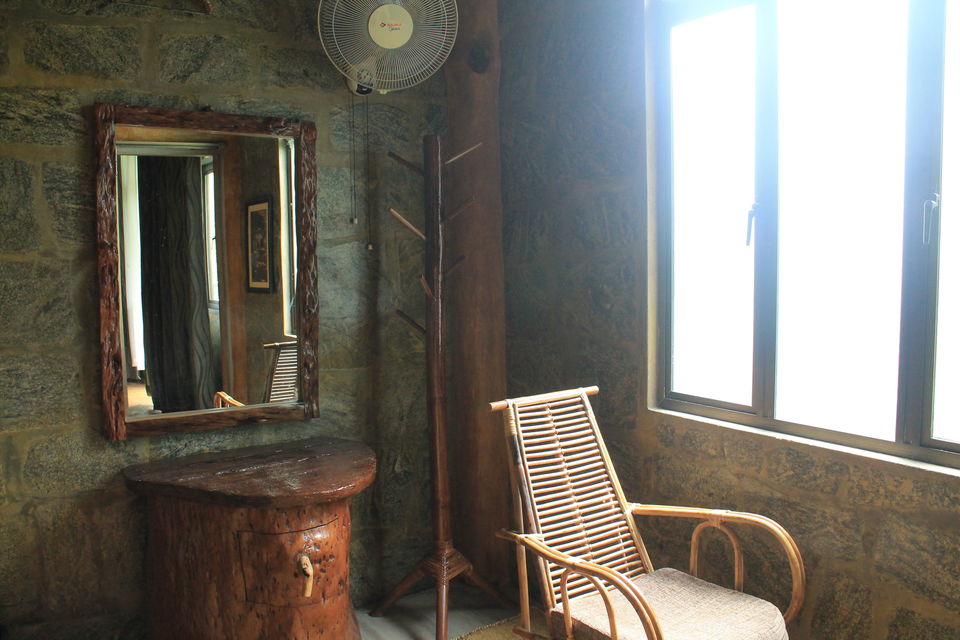 Our first impression of the place was that it was huge and green. The whole property is covered in green. Charges for a cottage is Rs. 5,500 per night, but the cost is totally worth it. Charges cover breakfast, unlimited use of the swimming pool and boating. The cottages are large with a sitting room, the bedroom and the dressing room along with the bathroom. The decor is unique and eye catching. A balcony out front gives a great view of the surroundings. The children loved it.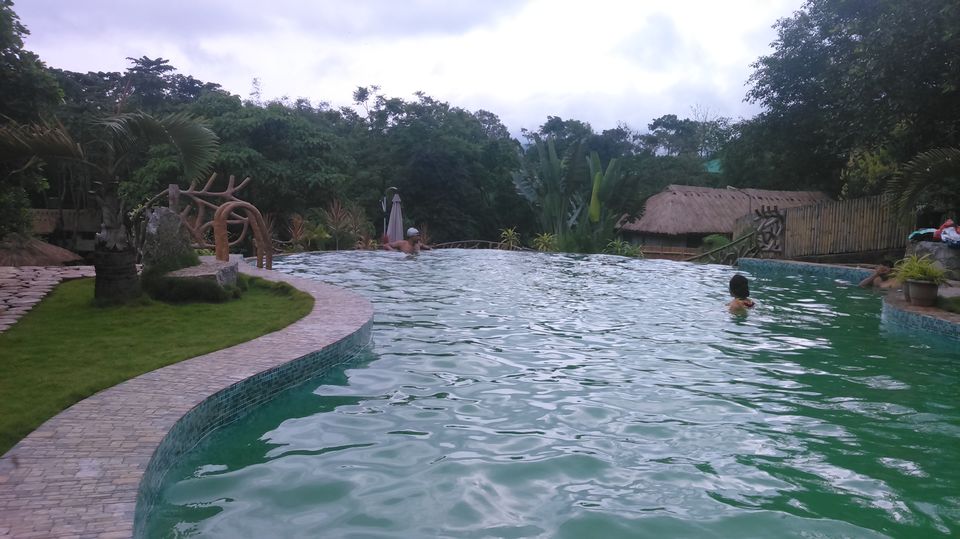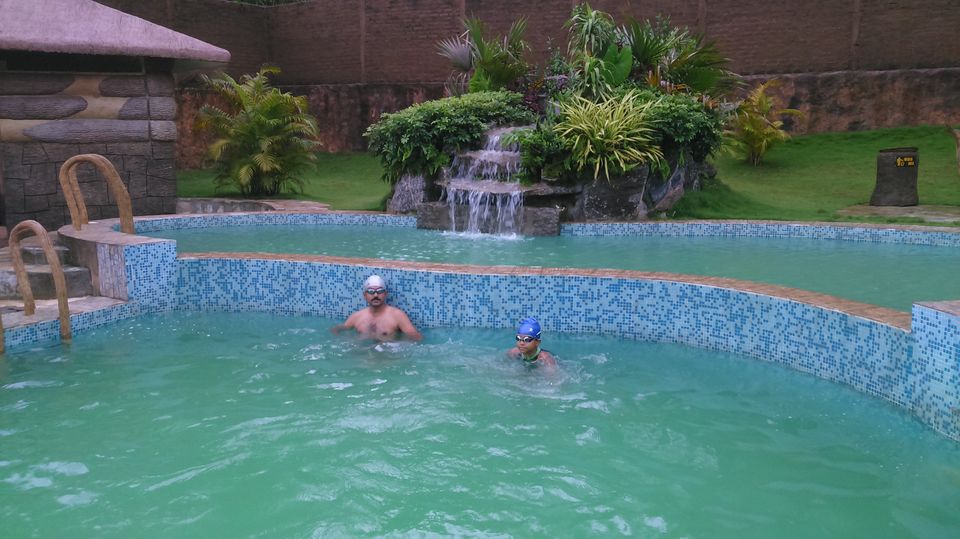 For entertainment you can go swimming in the beautifully located swimming pool or you can go boating in the small lake inside the property. With rains lashing down, we had to give the boating a miss, but the kids spent most of their time in the swimming pool. Or else you can take a walk around the place to enjoy the view and for some really fresh air.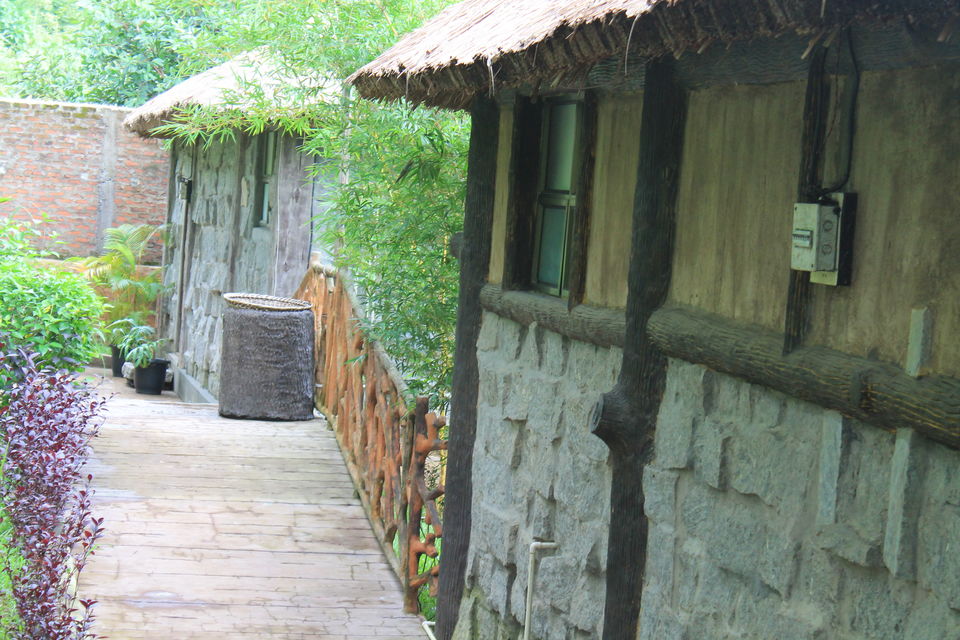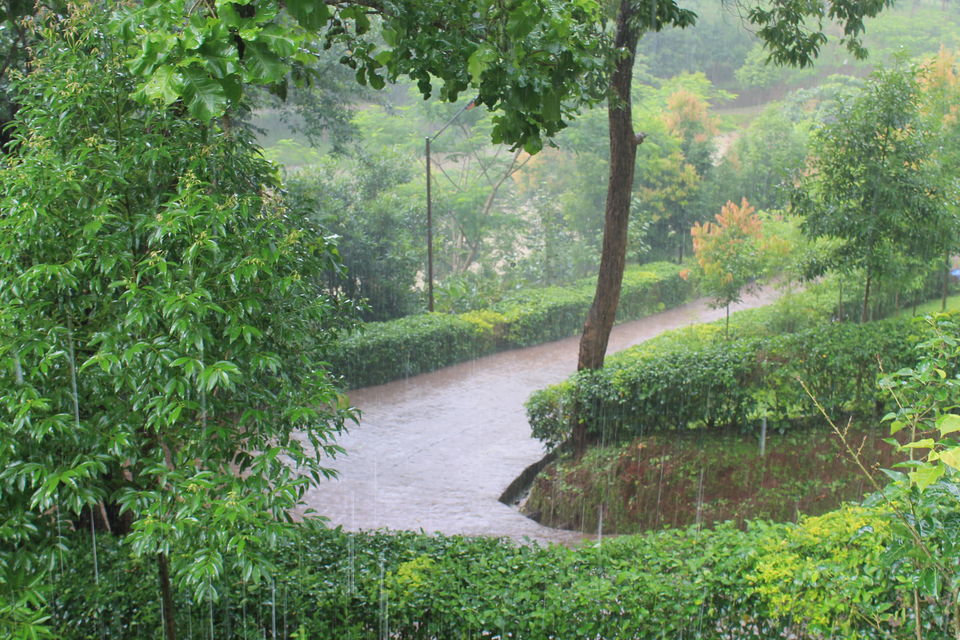 Room service was good and the food was great, prepared exactly how we wanted it. We got to taste some lovely Khasi dishes too. It was two nights well spent, filling our lungs with the fresh air and having a relaxed and enjoyable time together. We enjoyed the scenery on the return journey to Guwahati and enjoyed a sumptuous lunch at a local Khasi eatery.