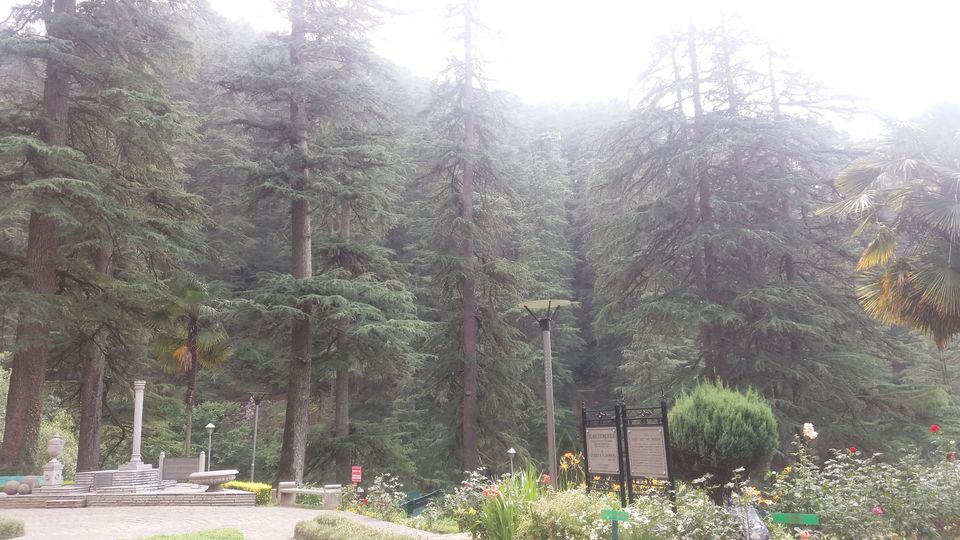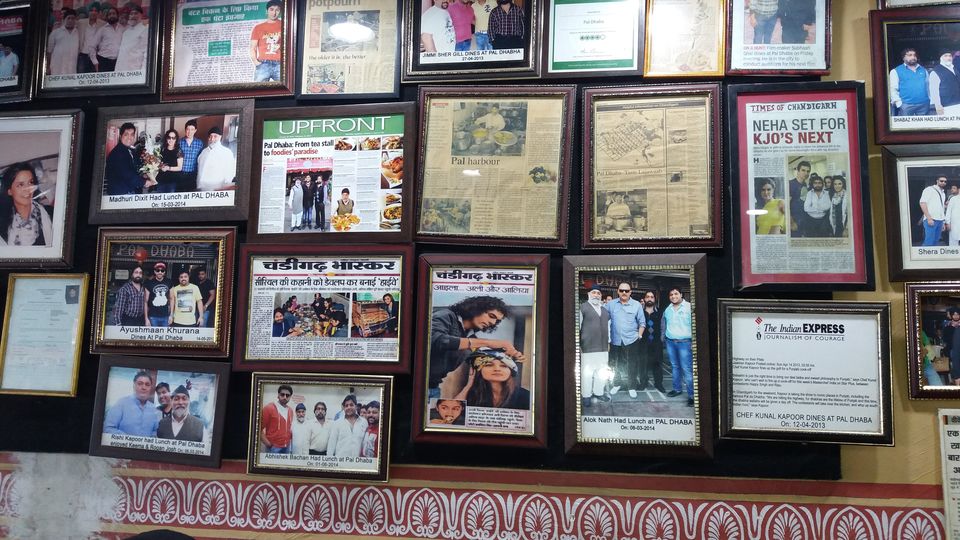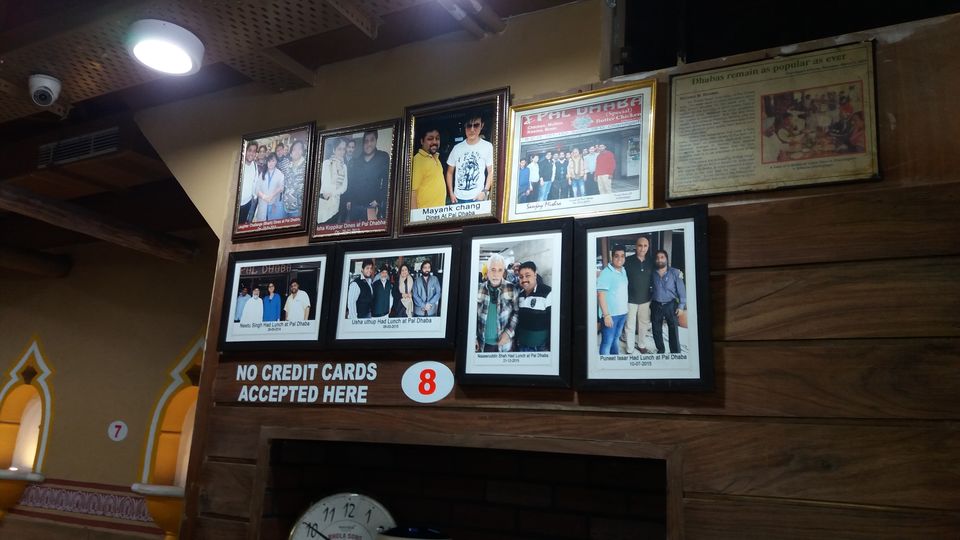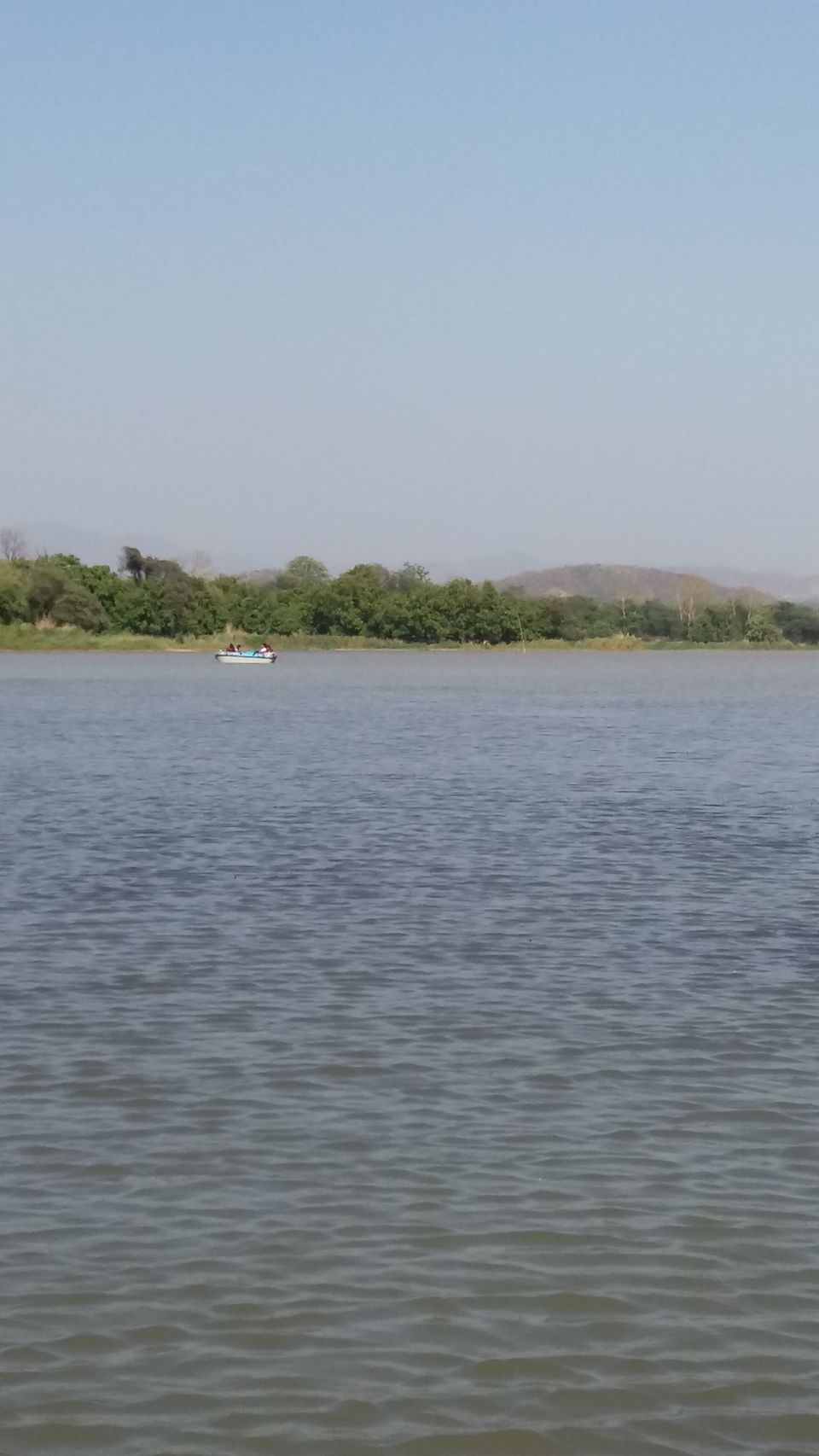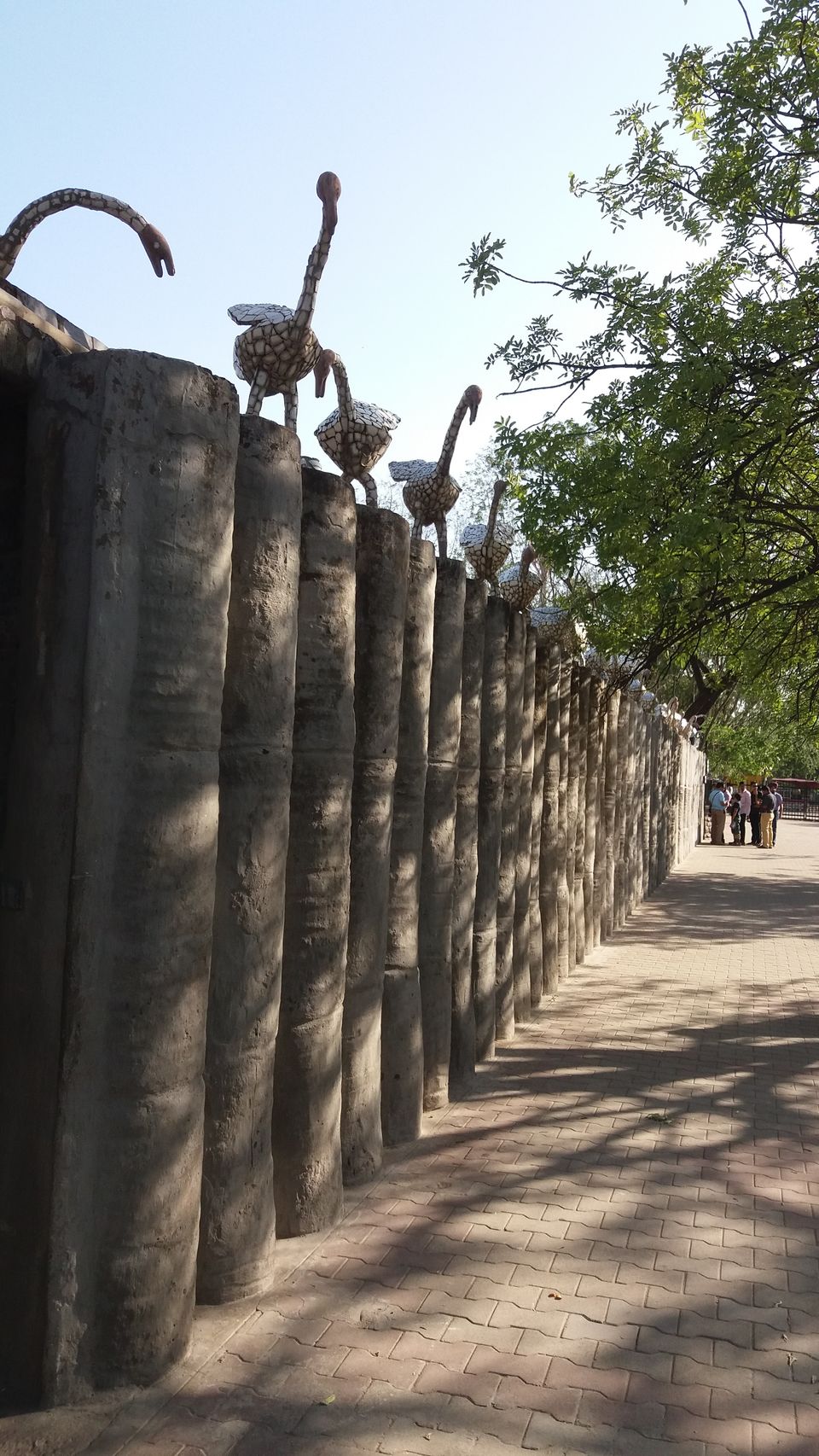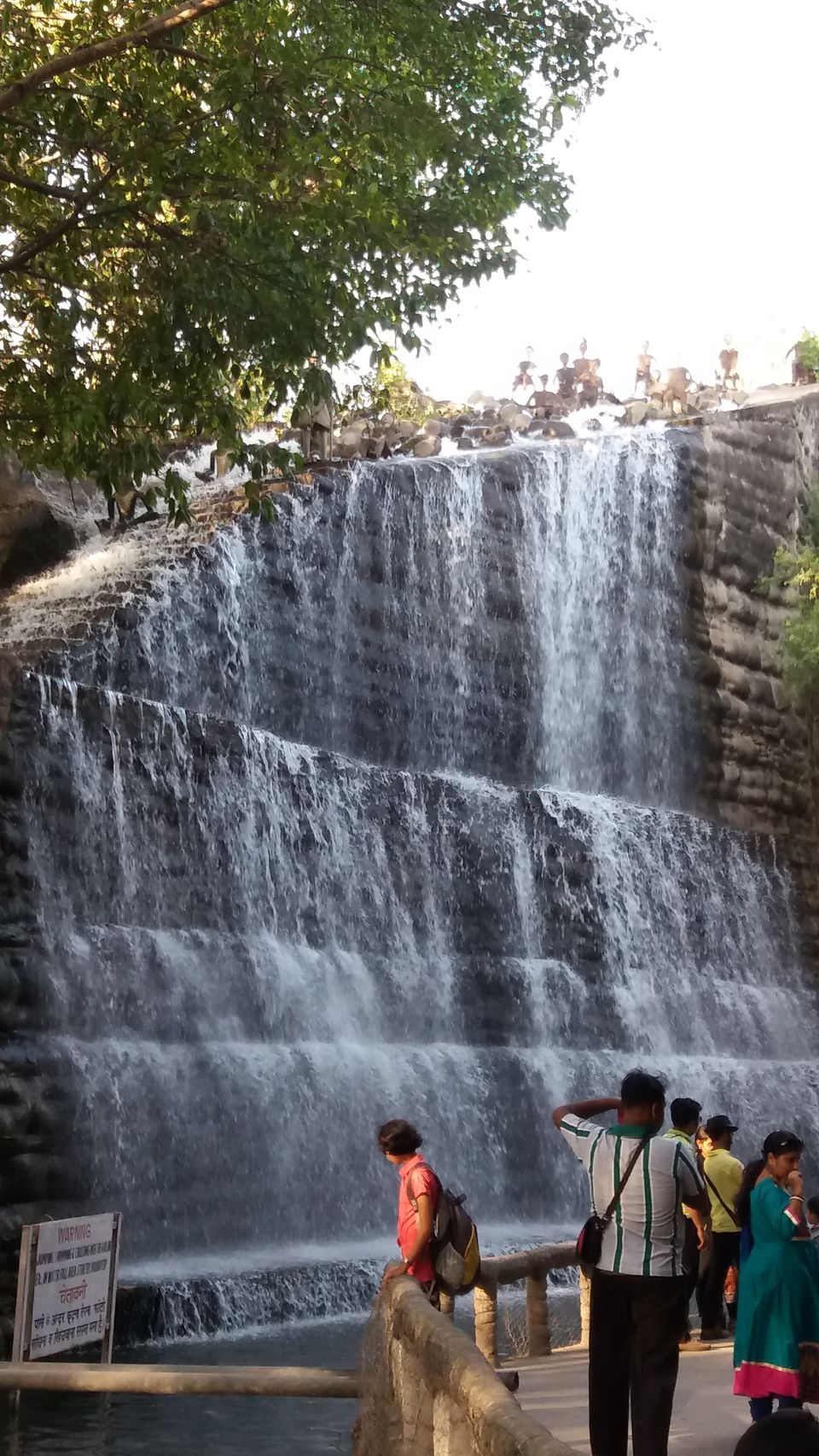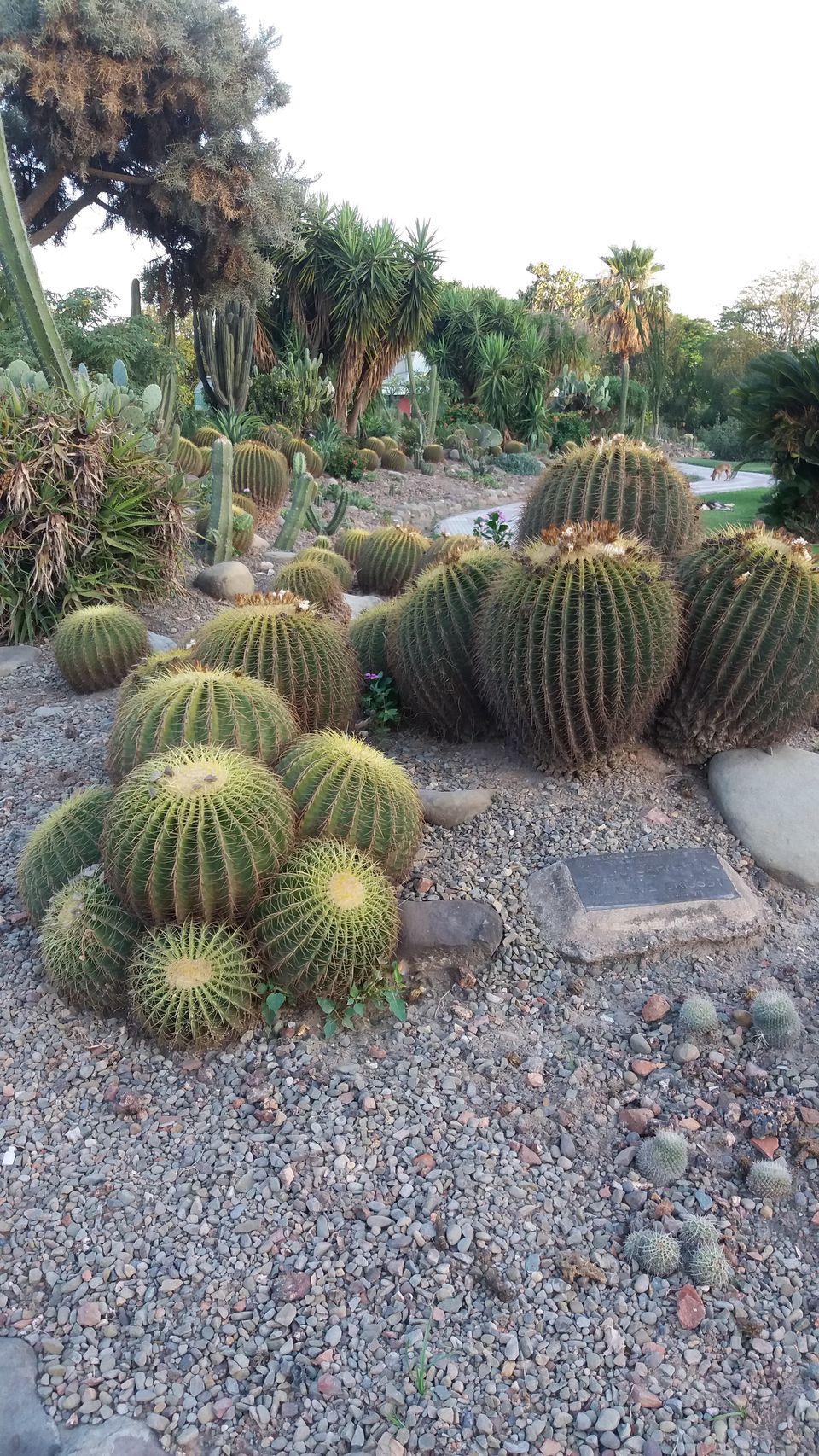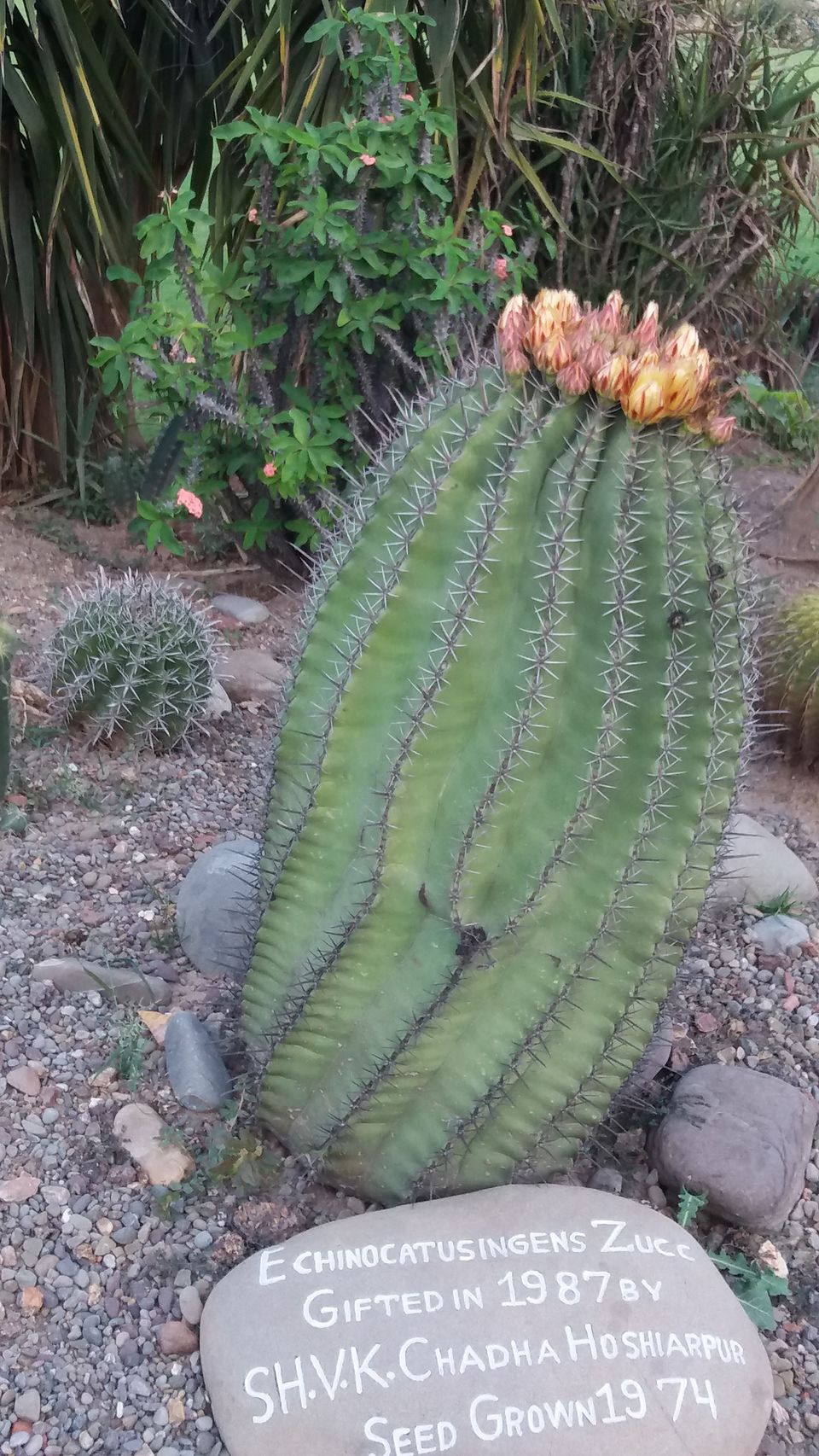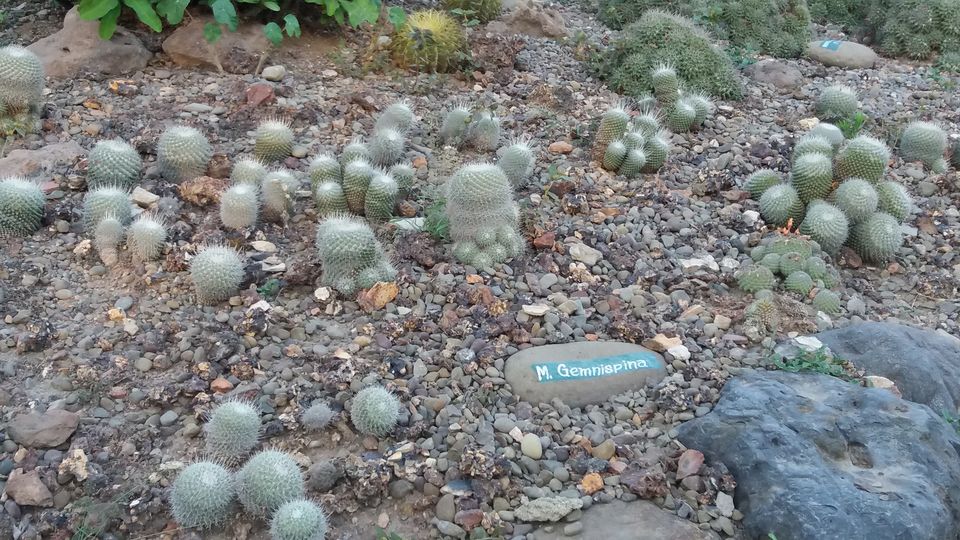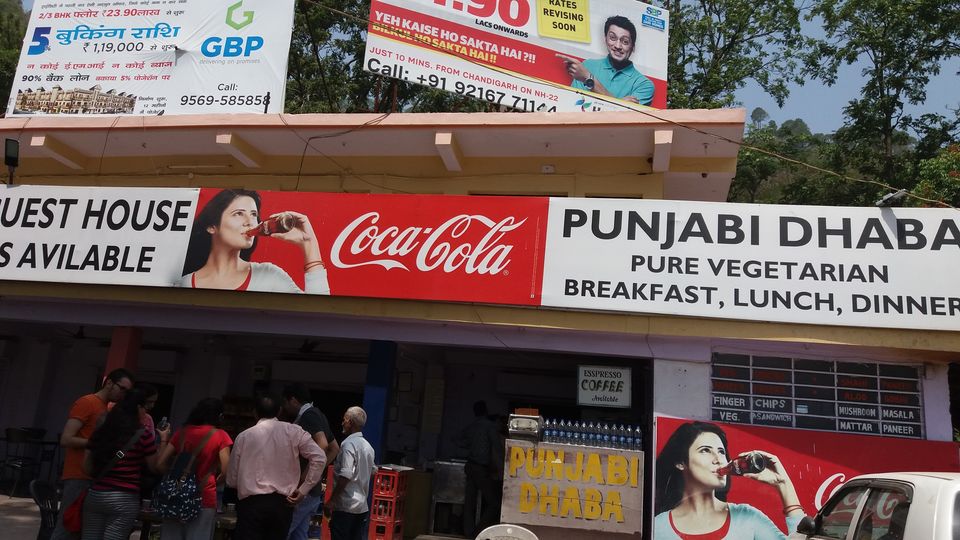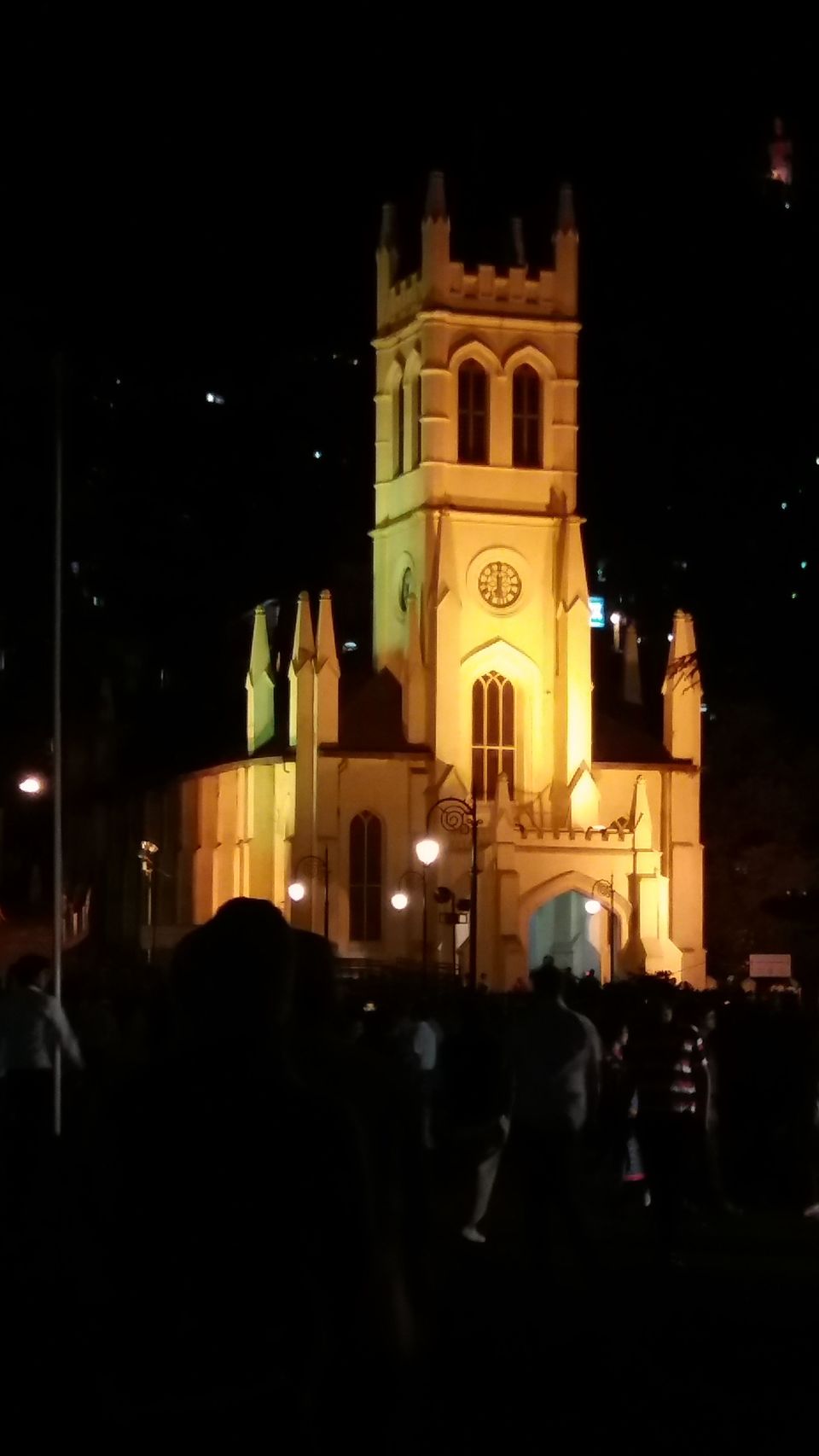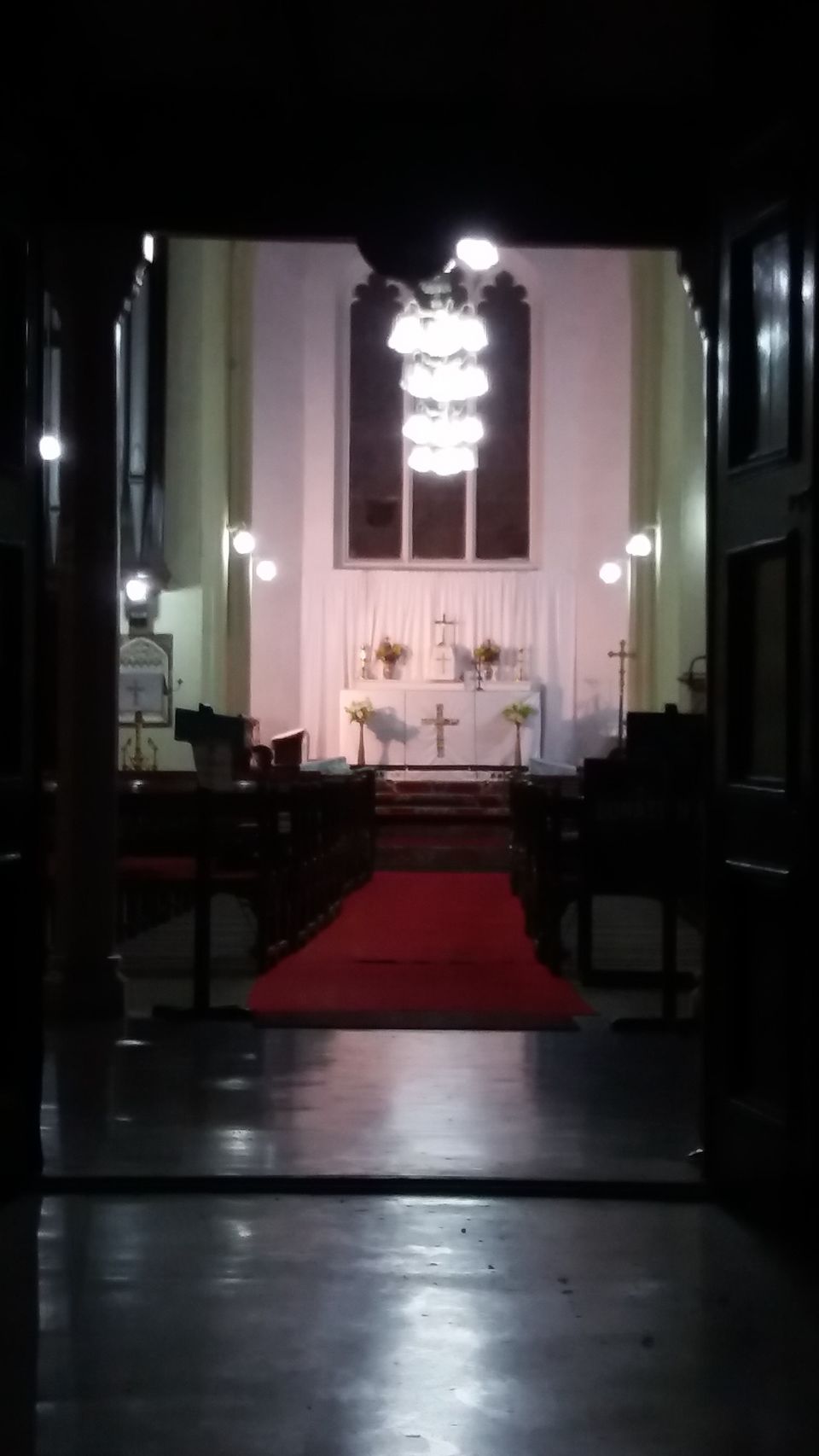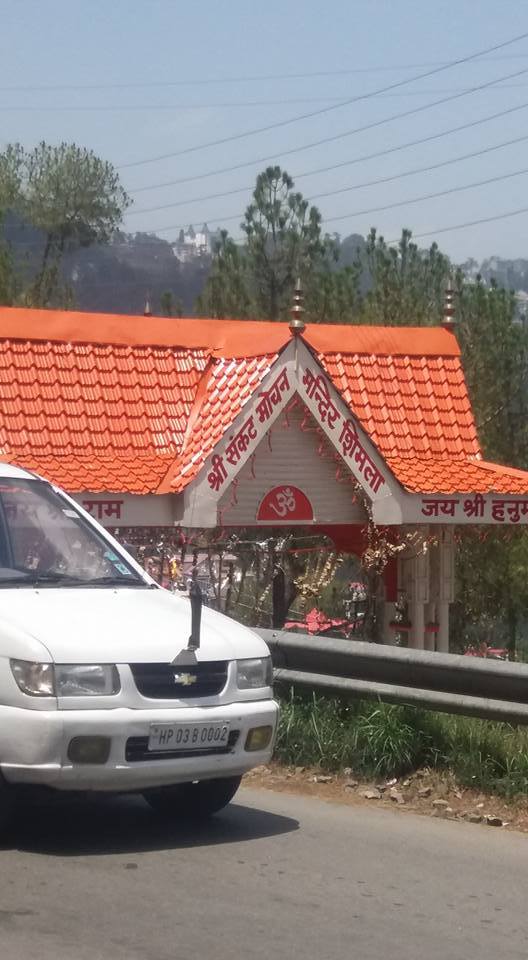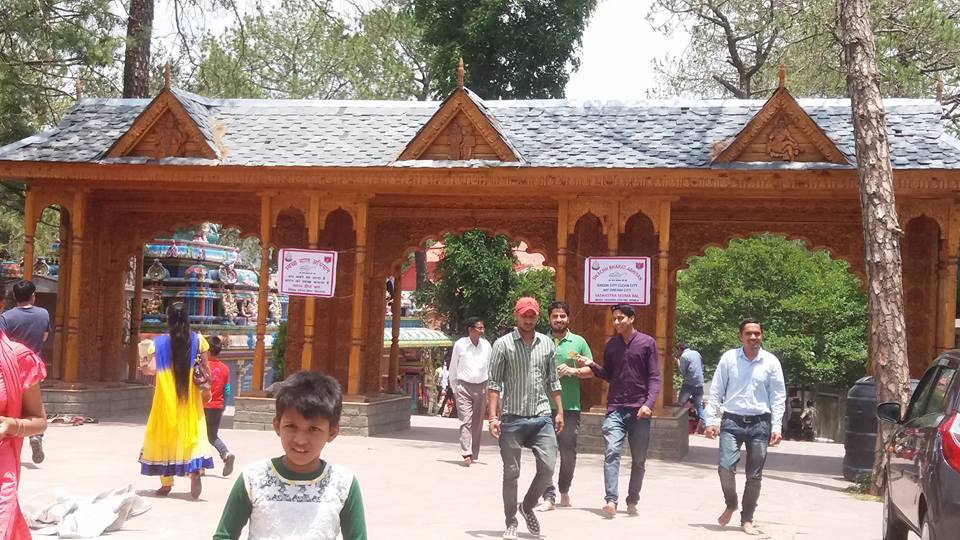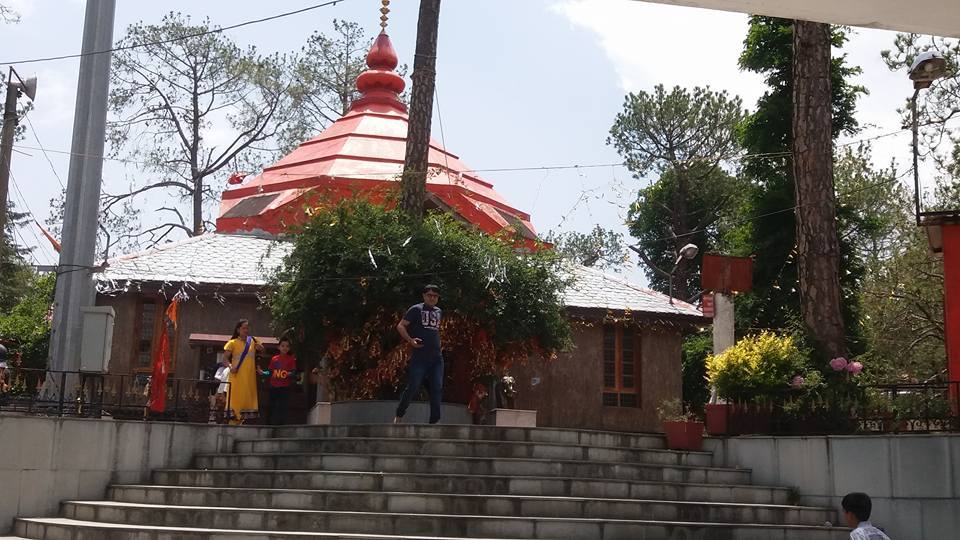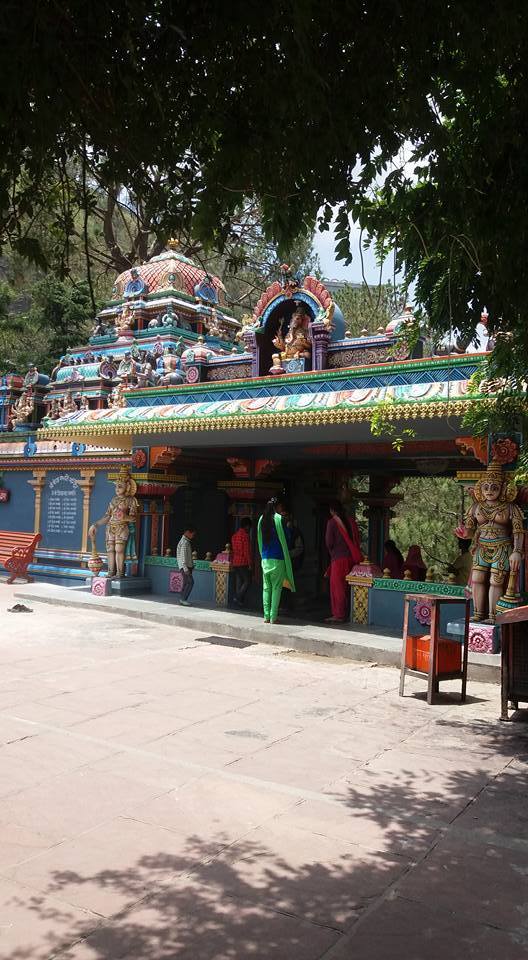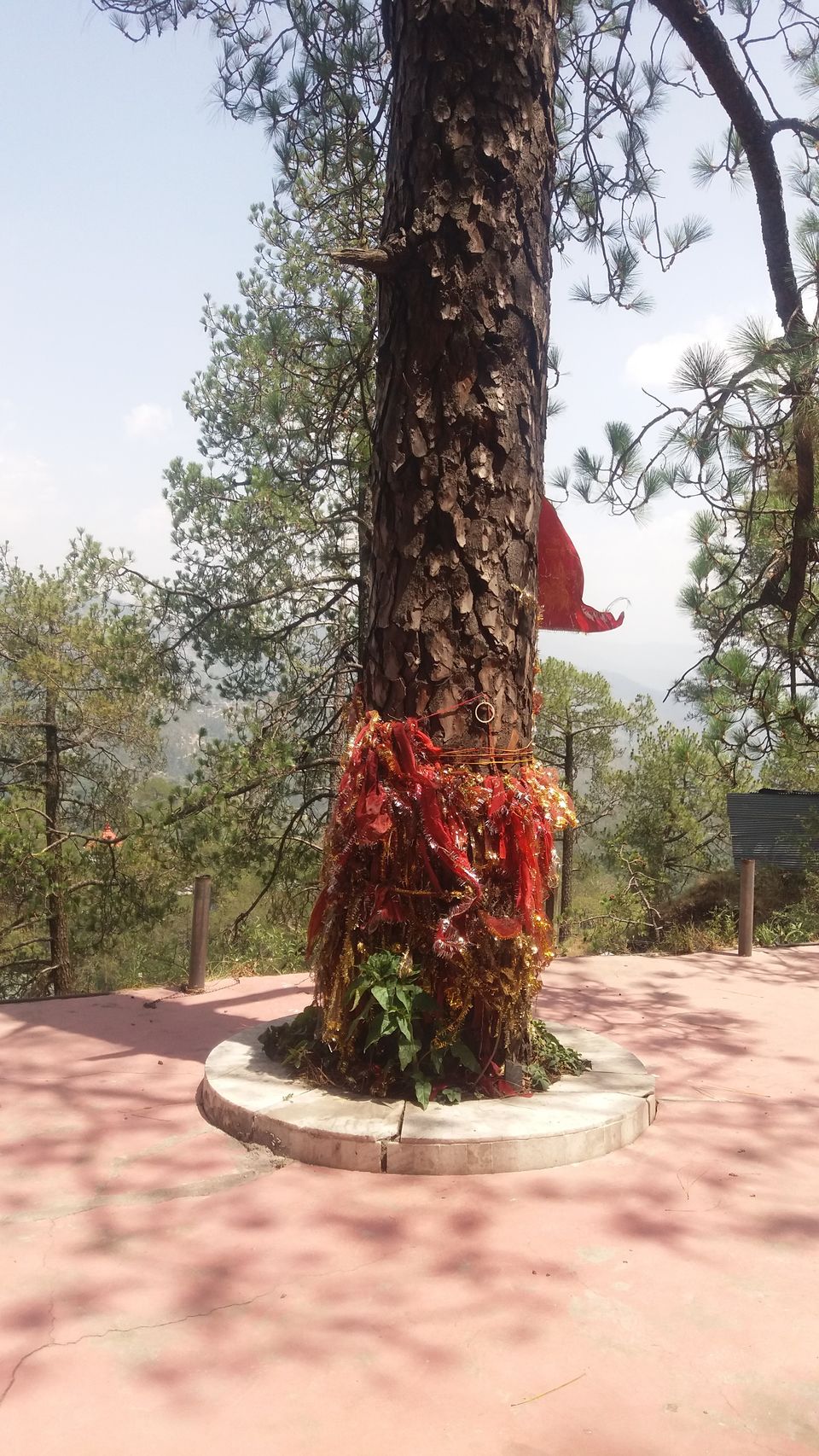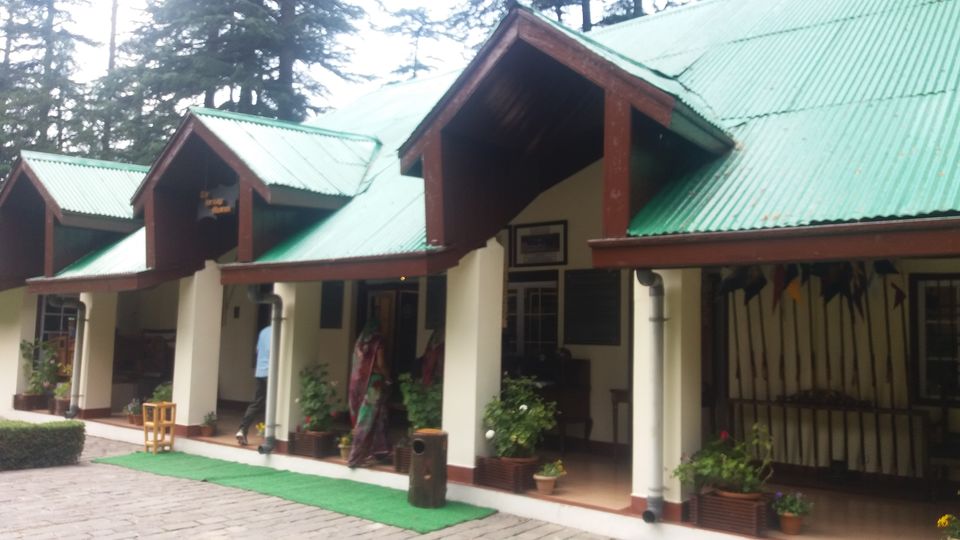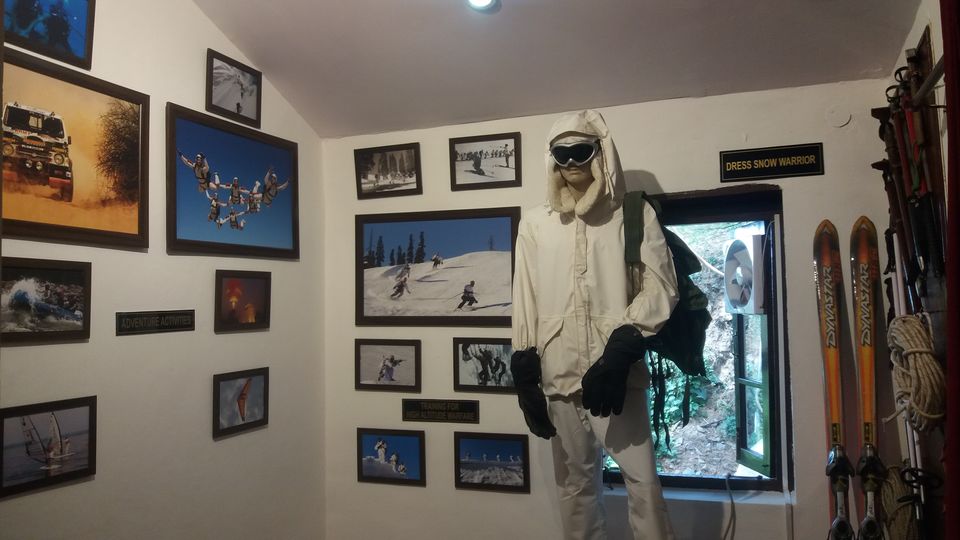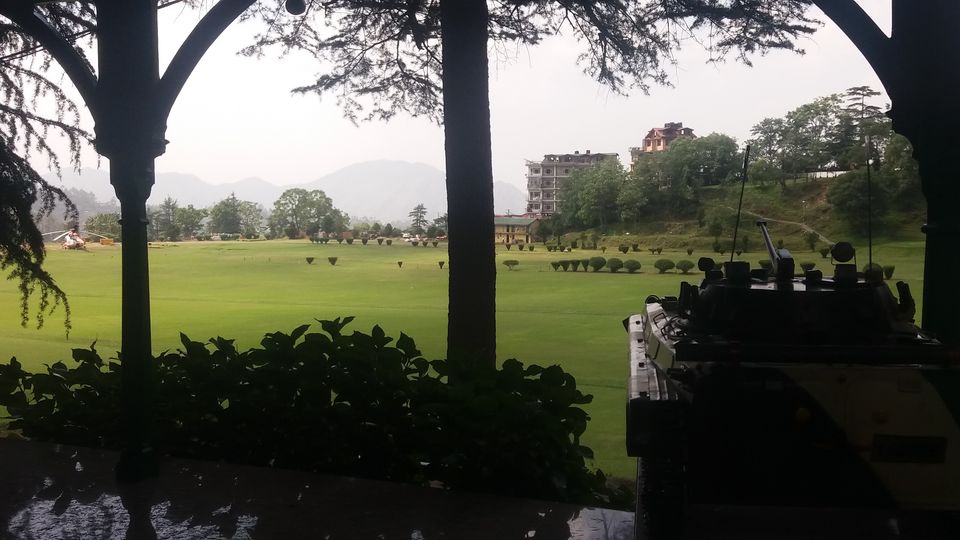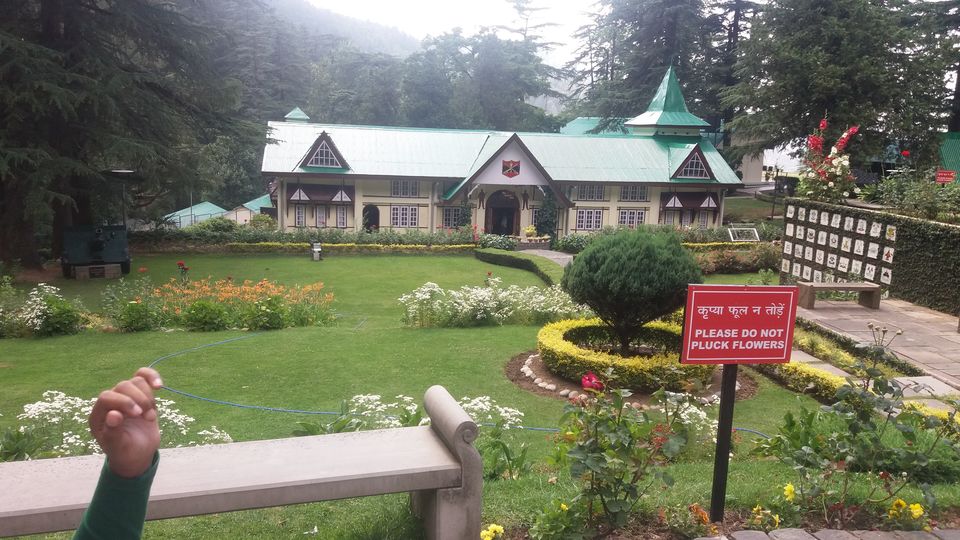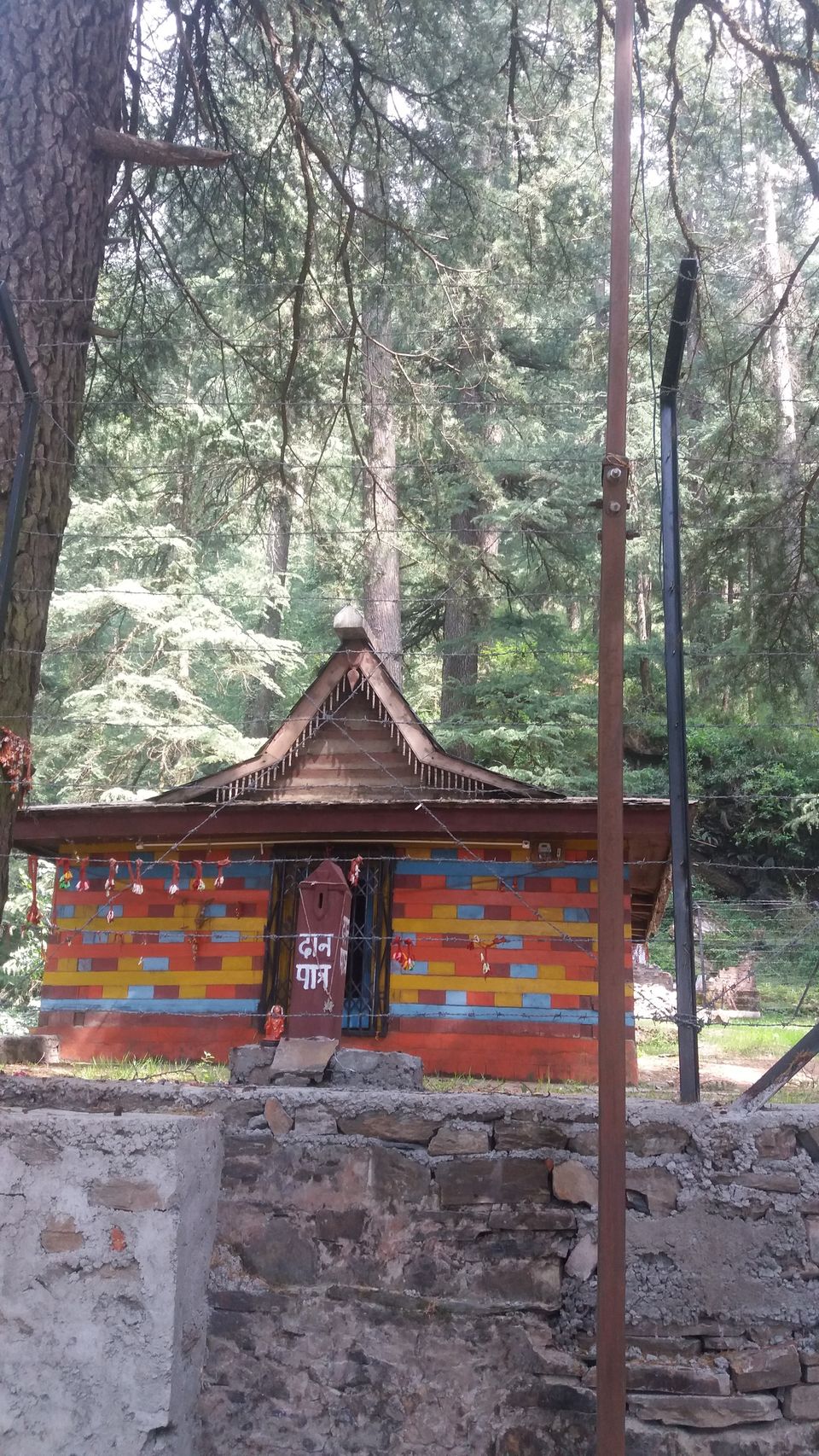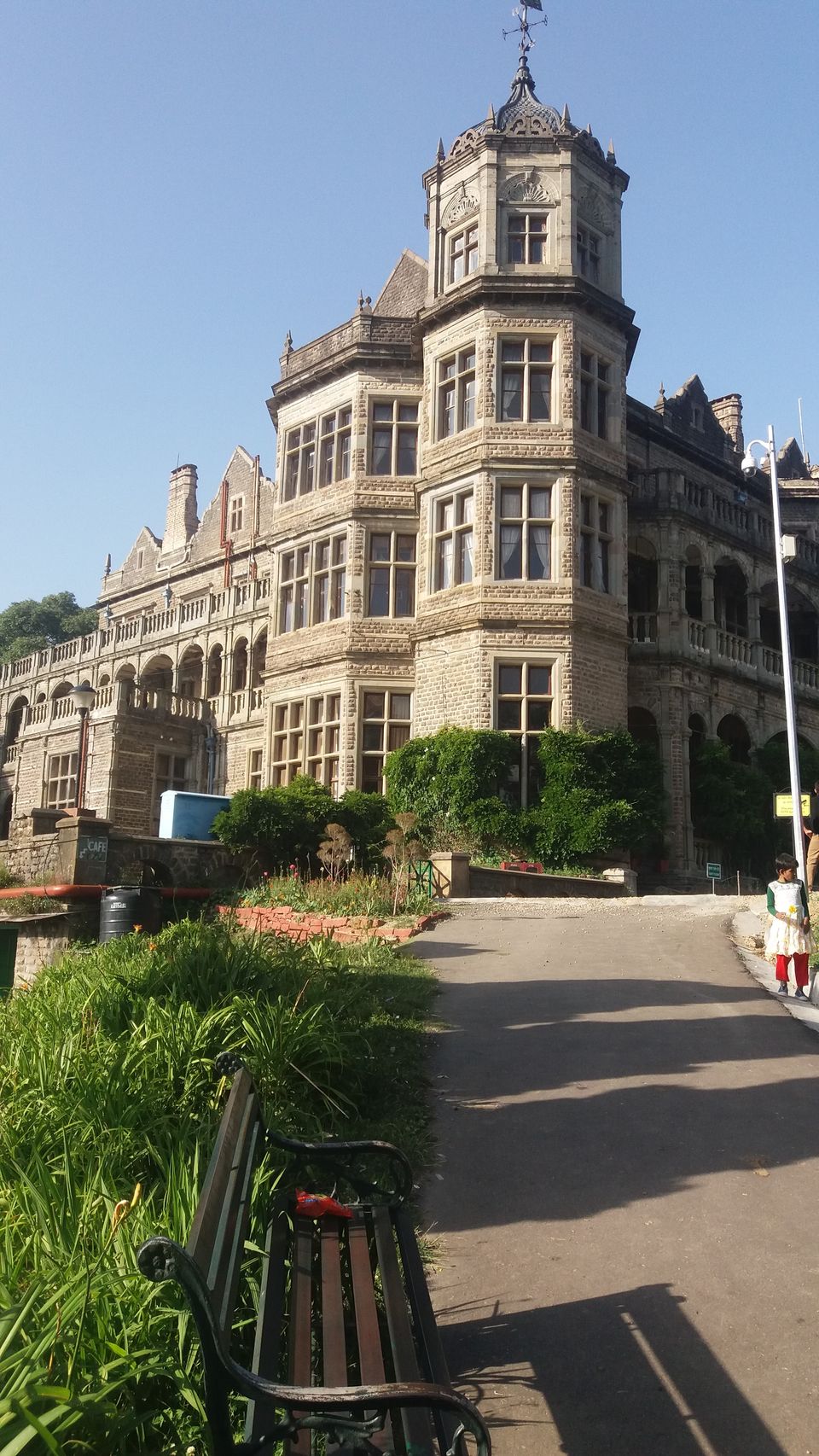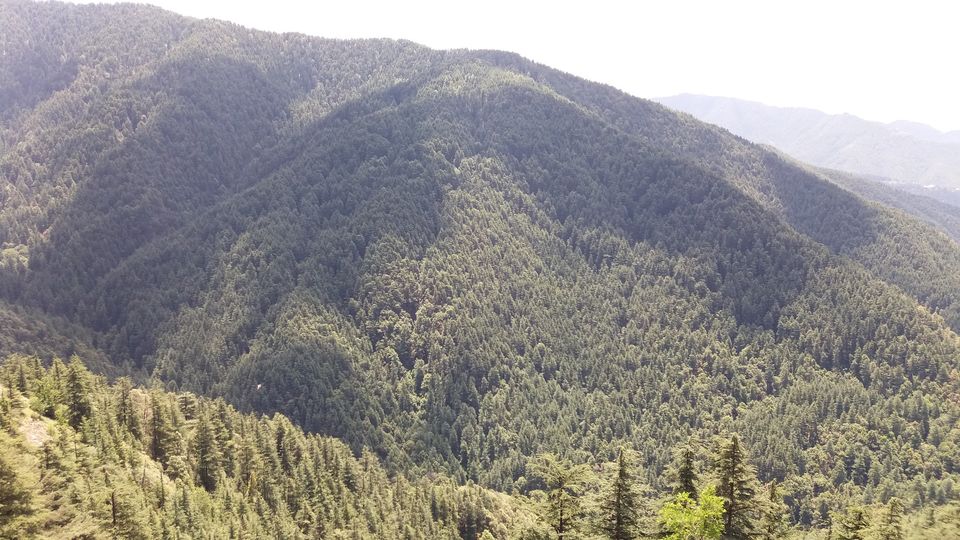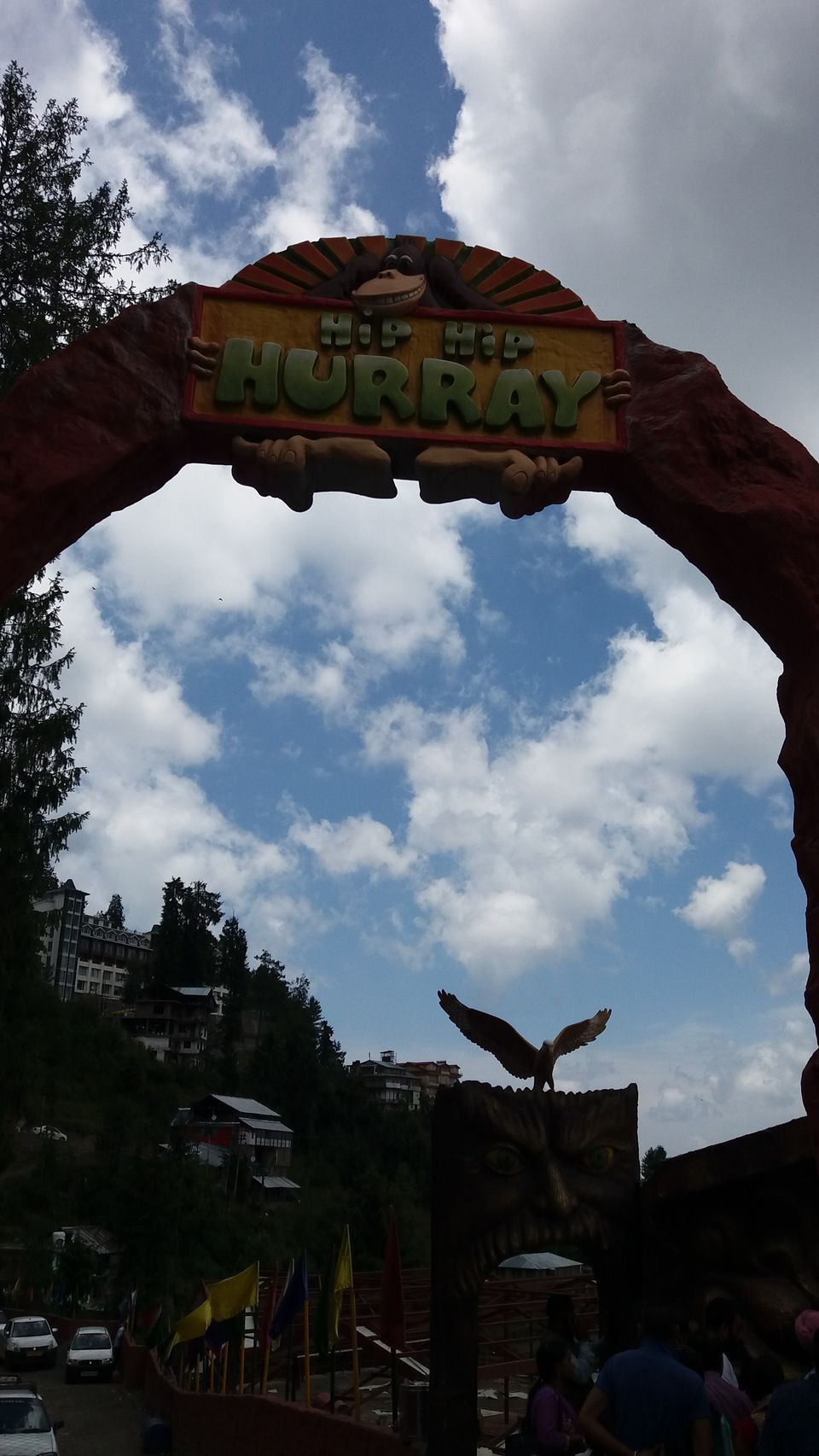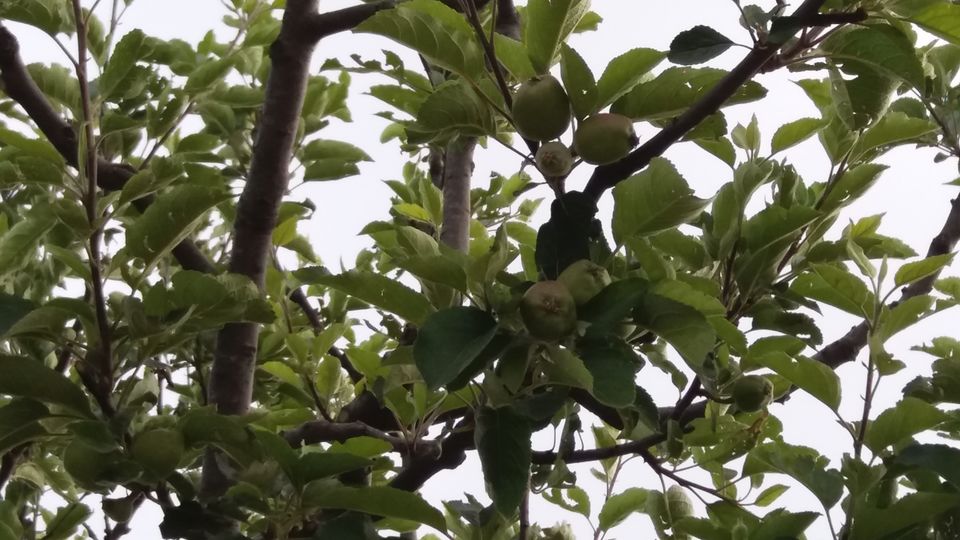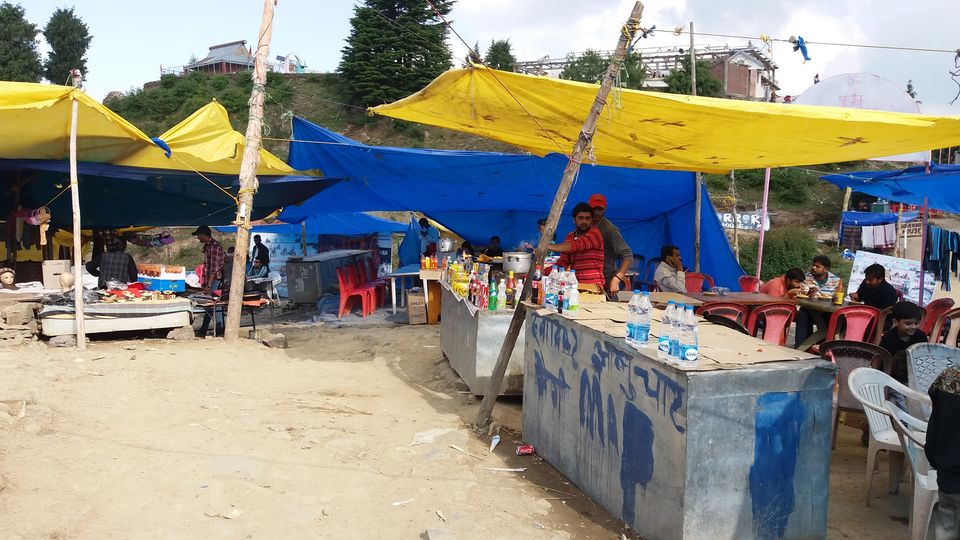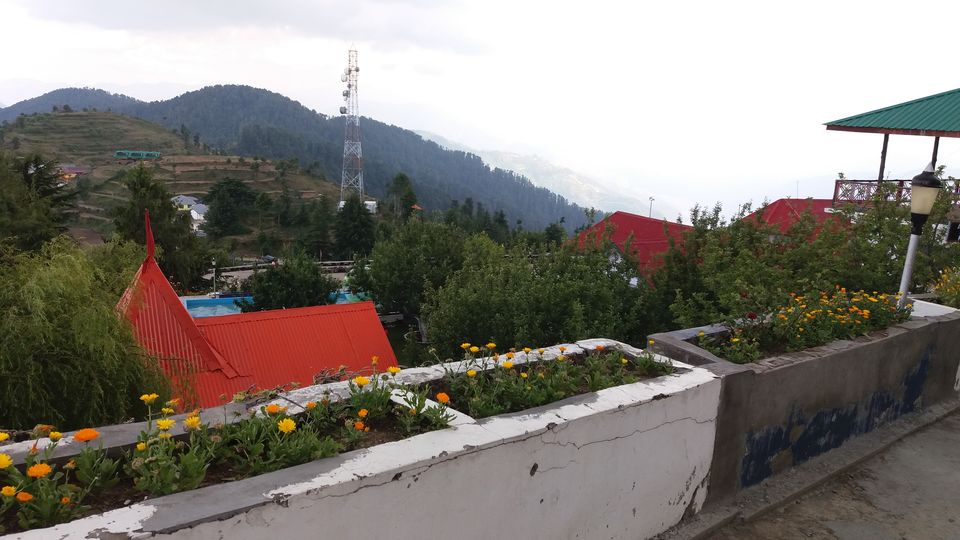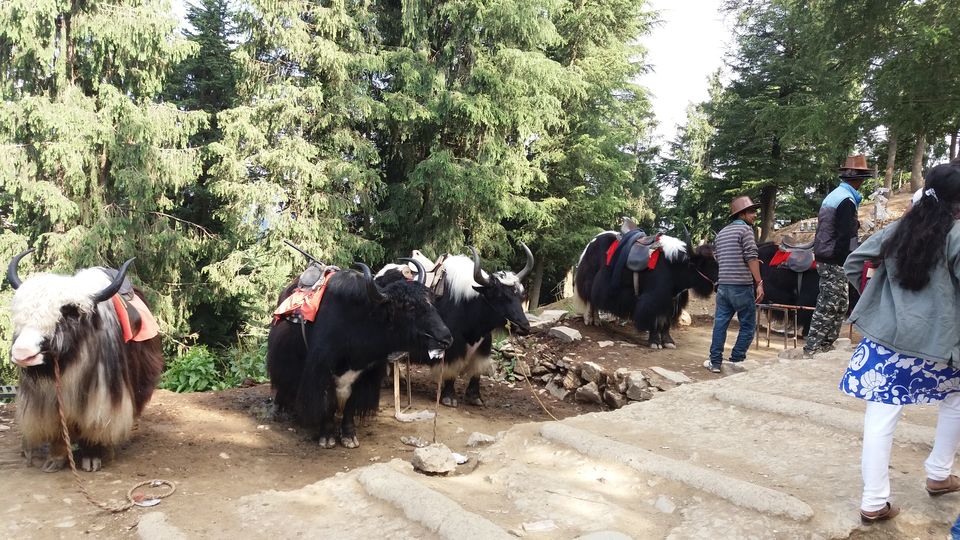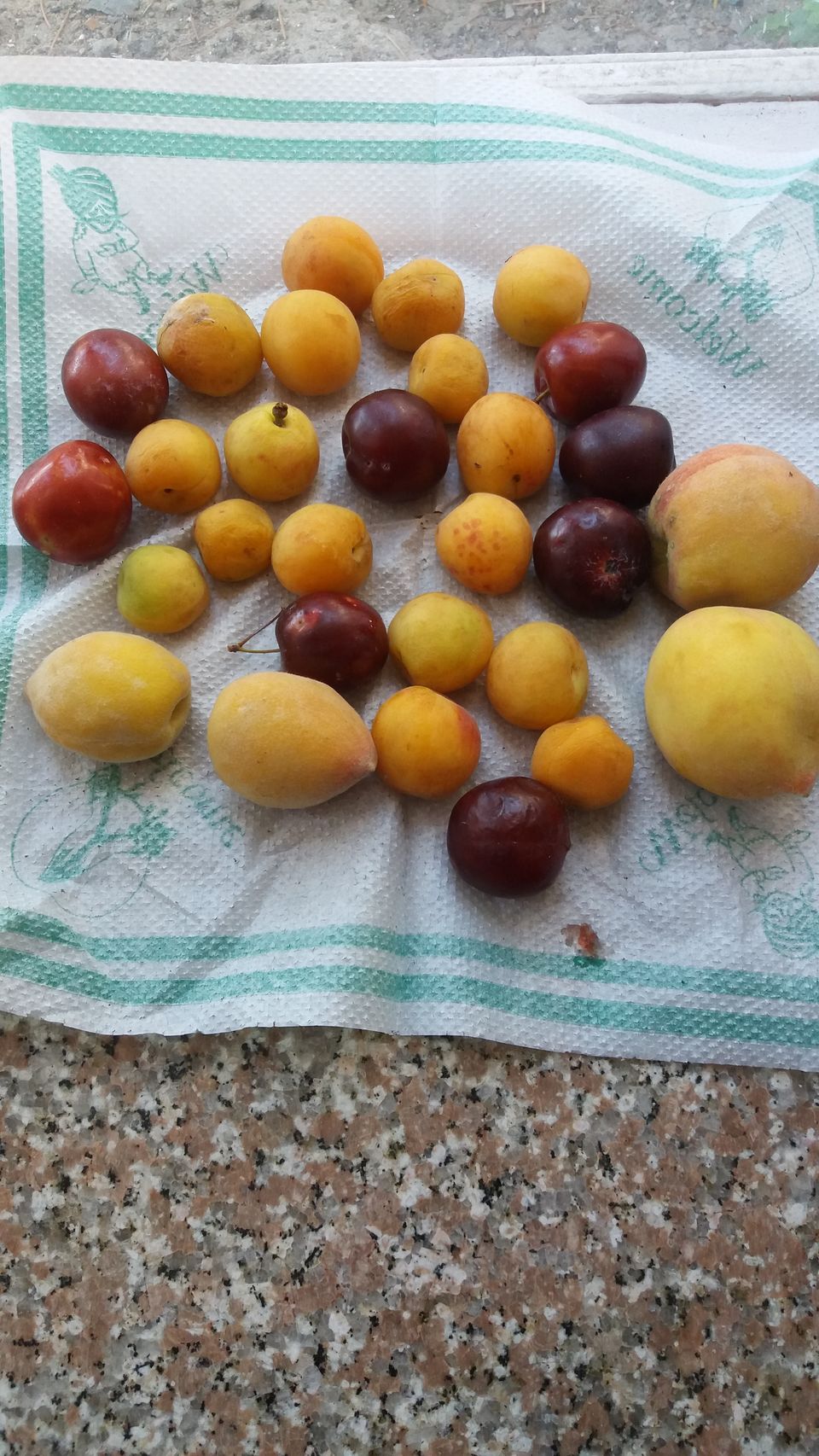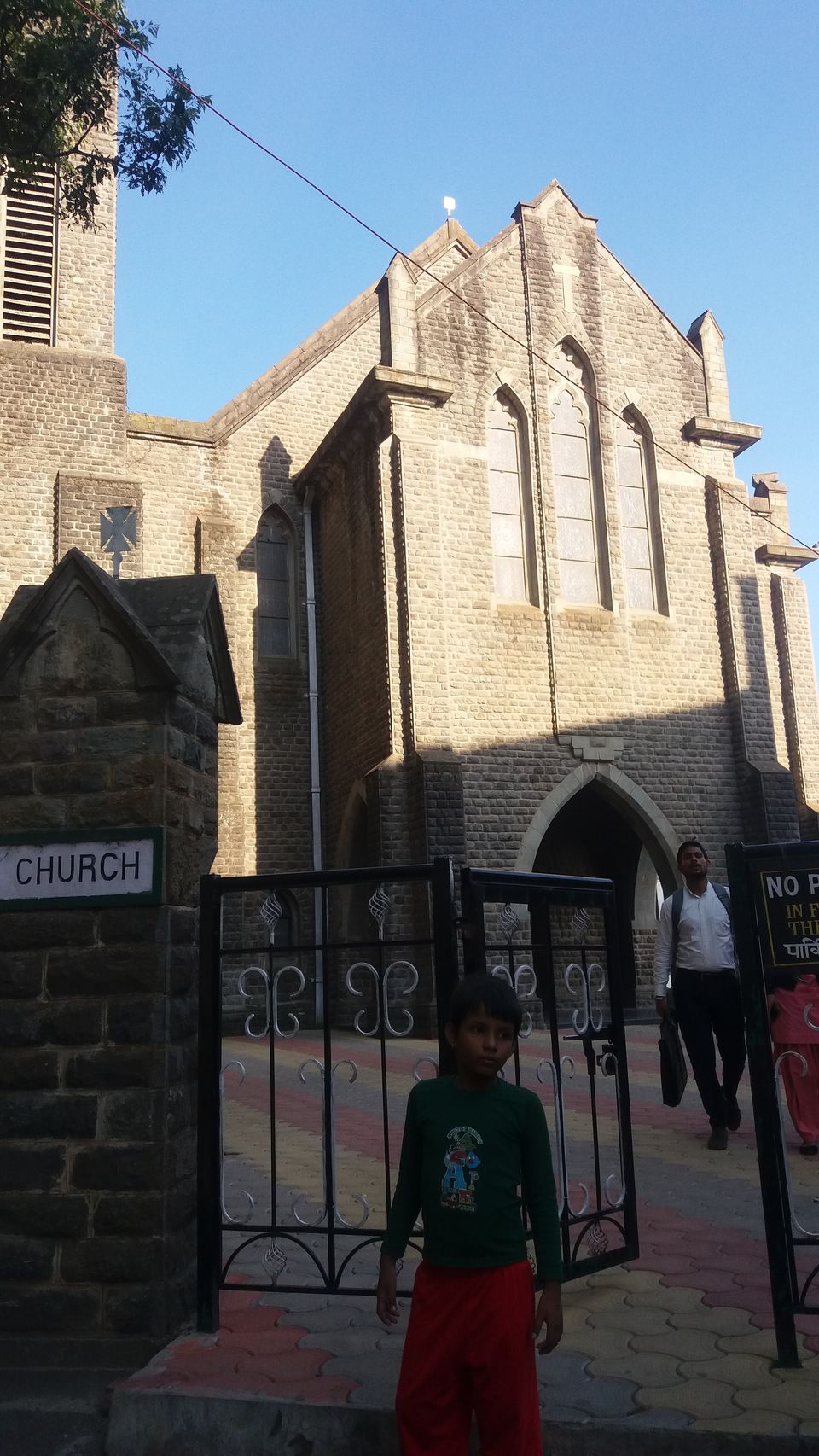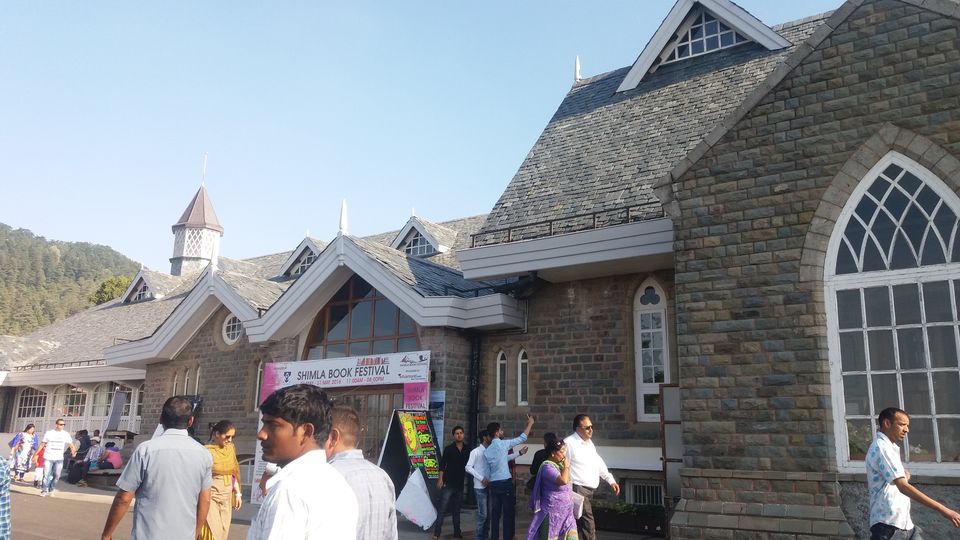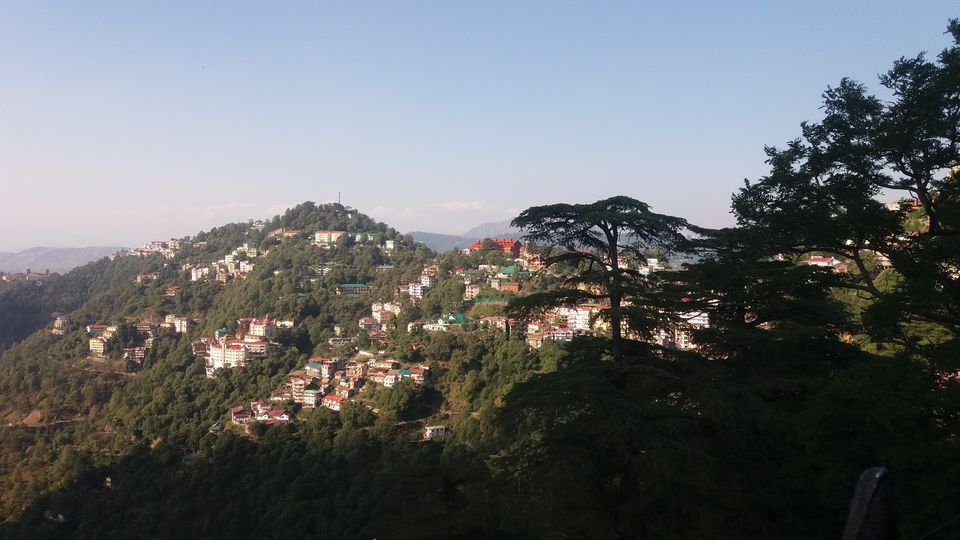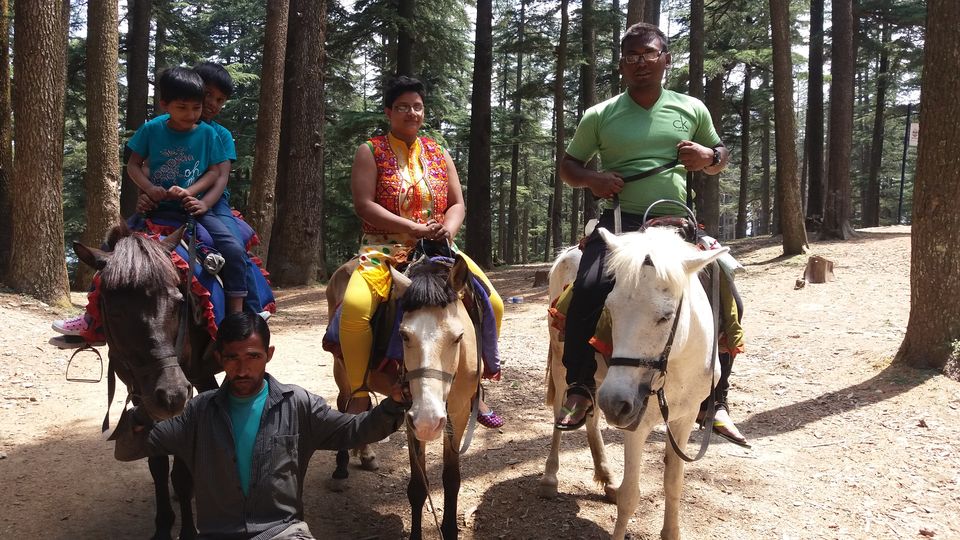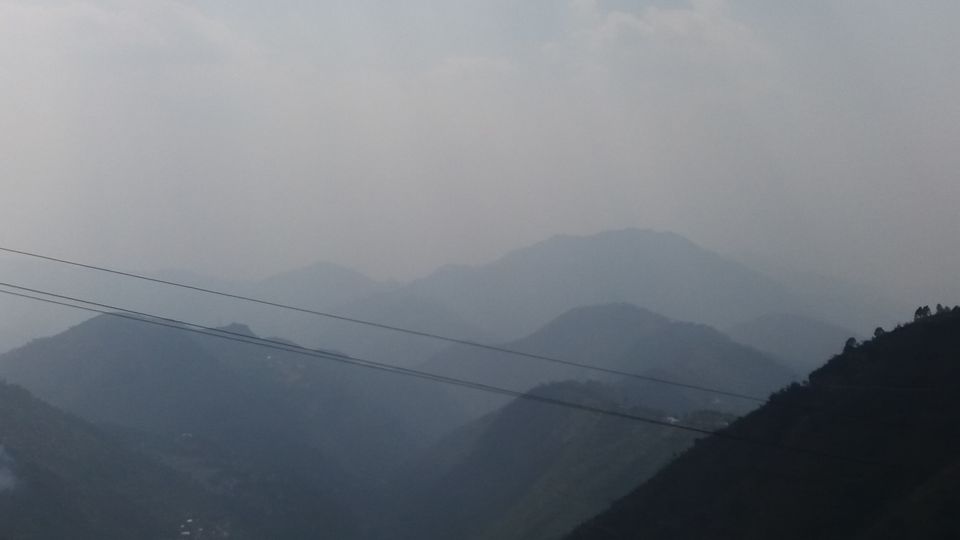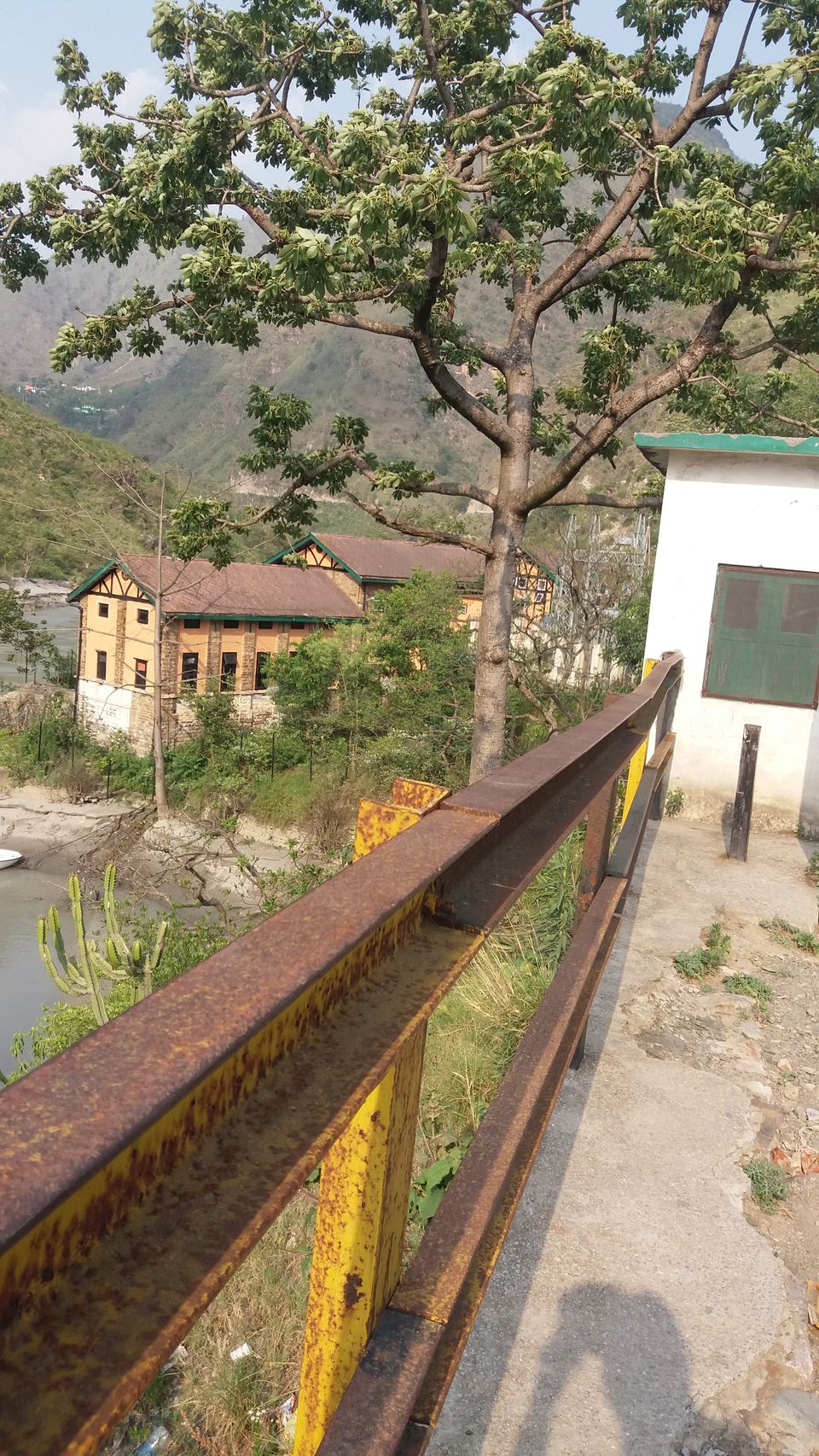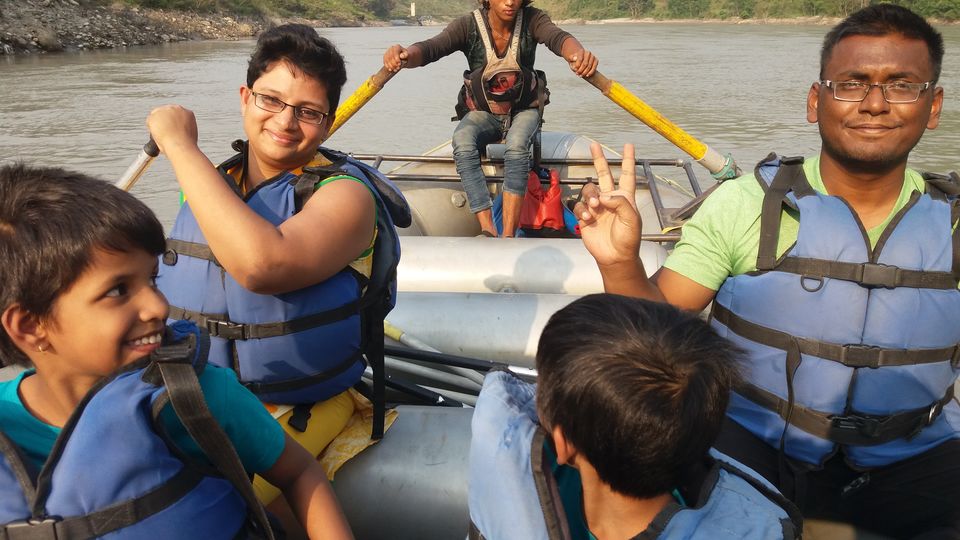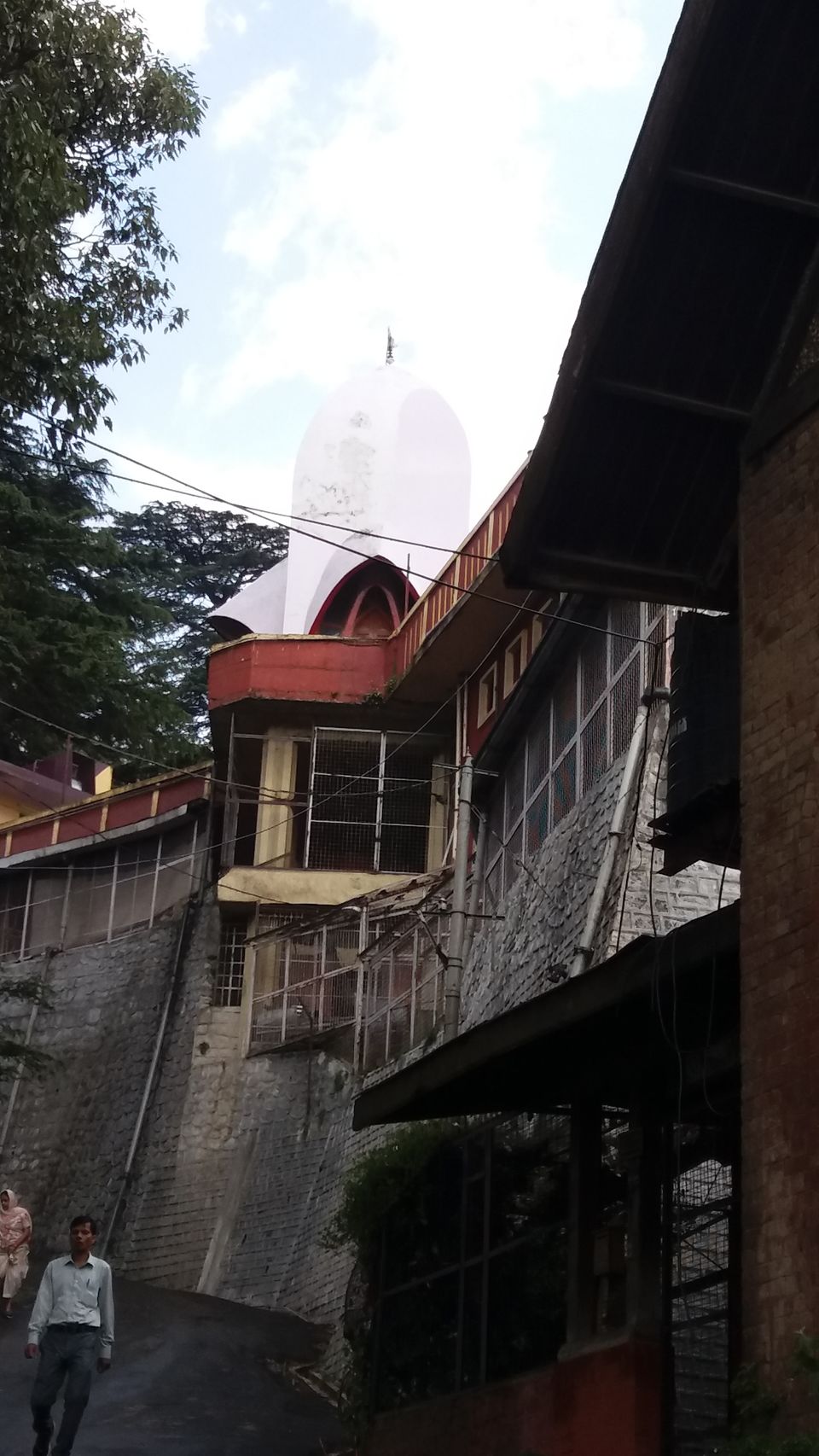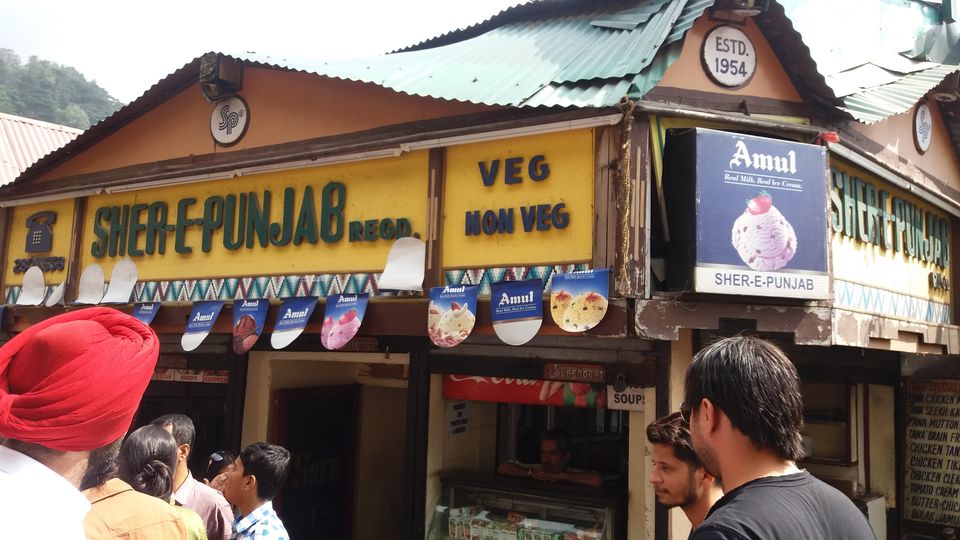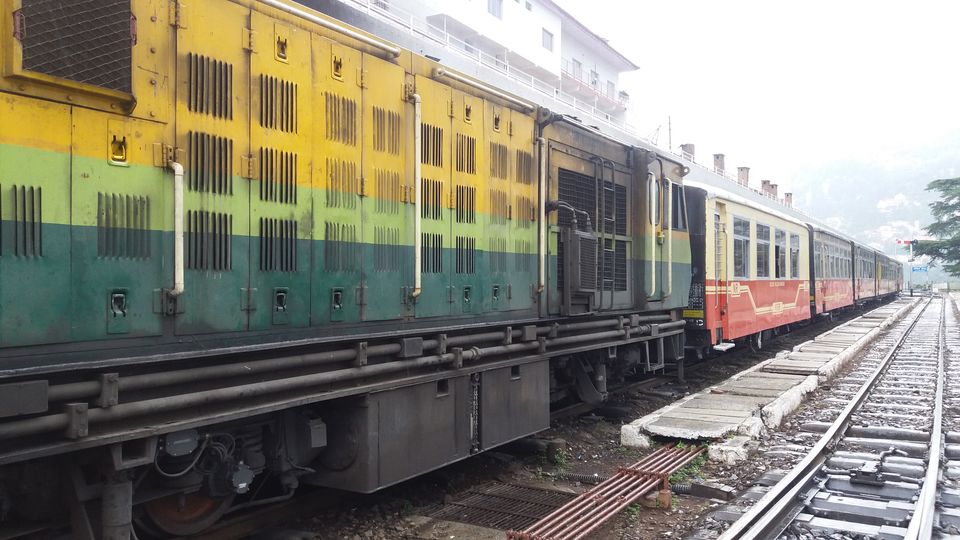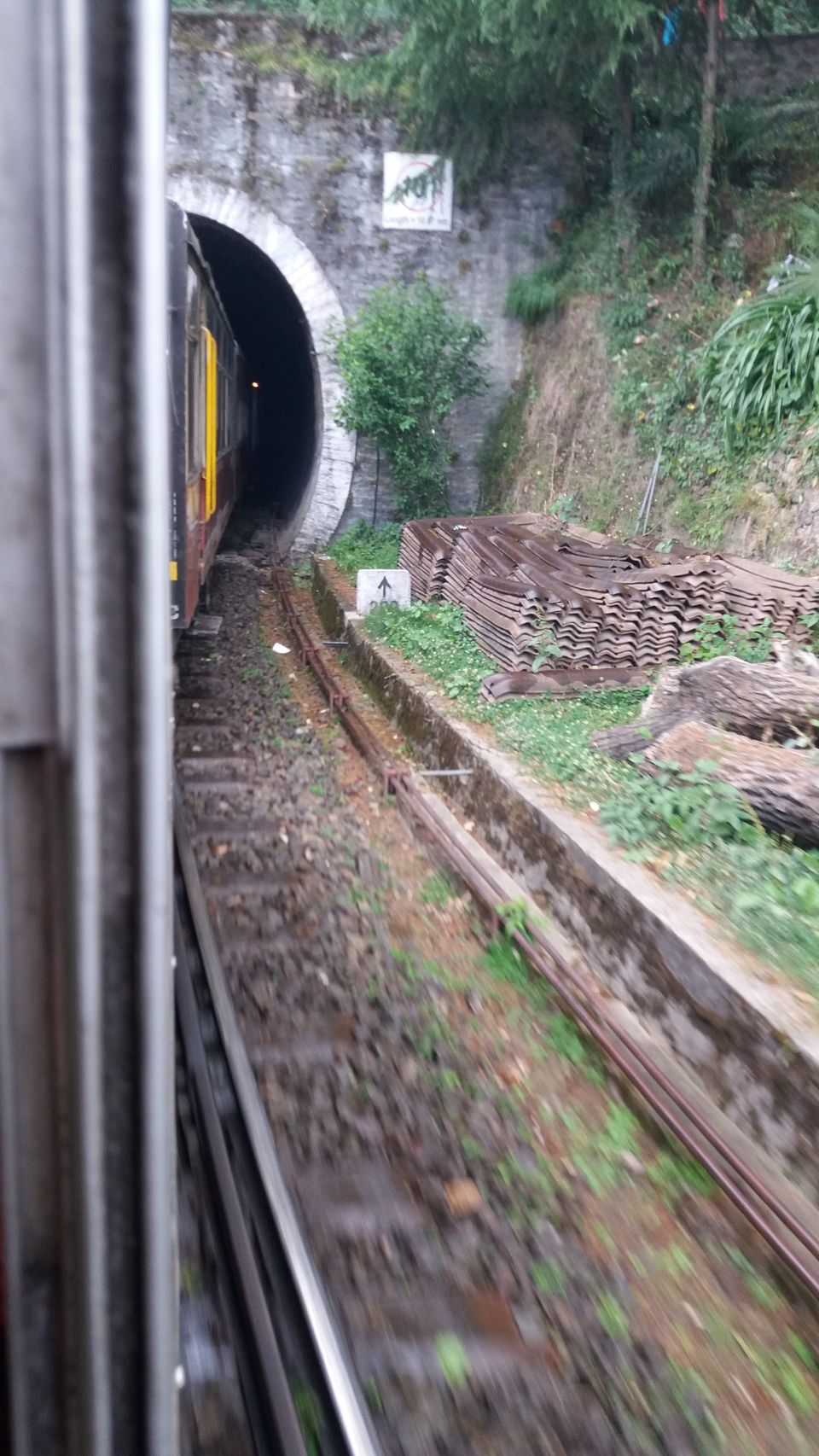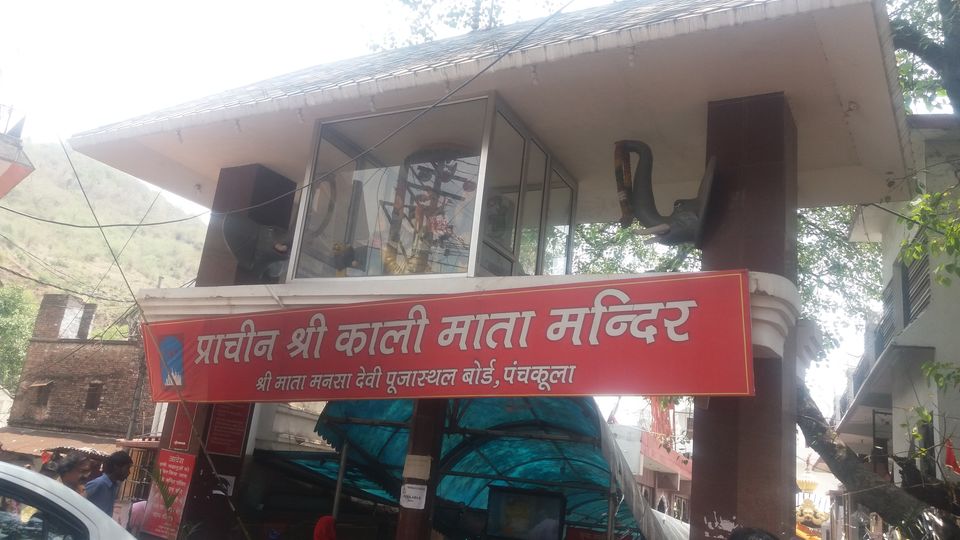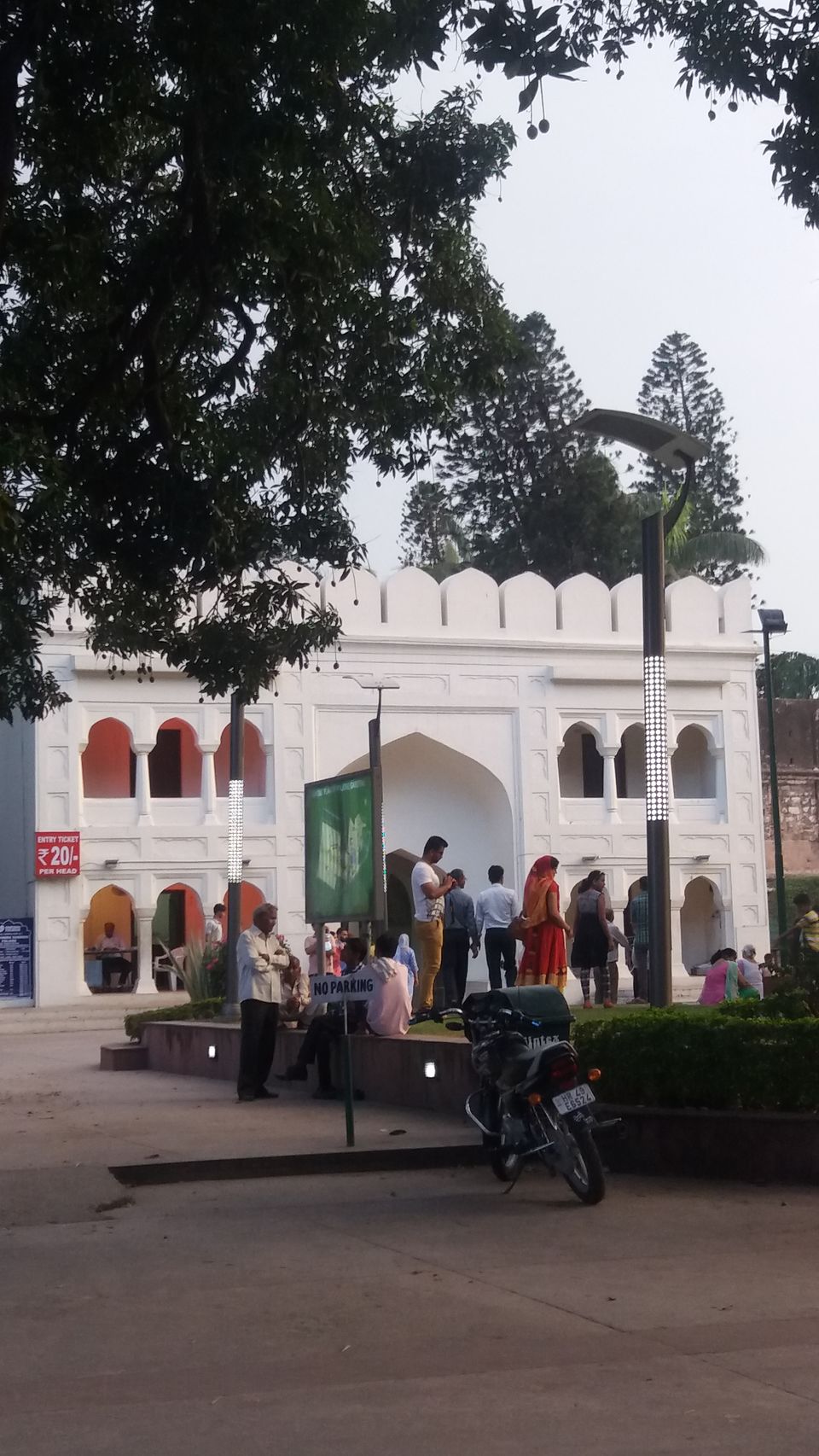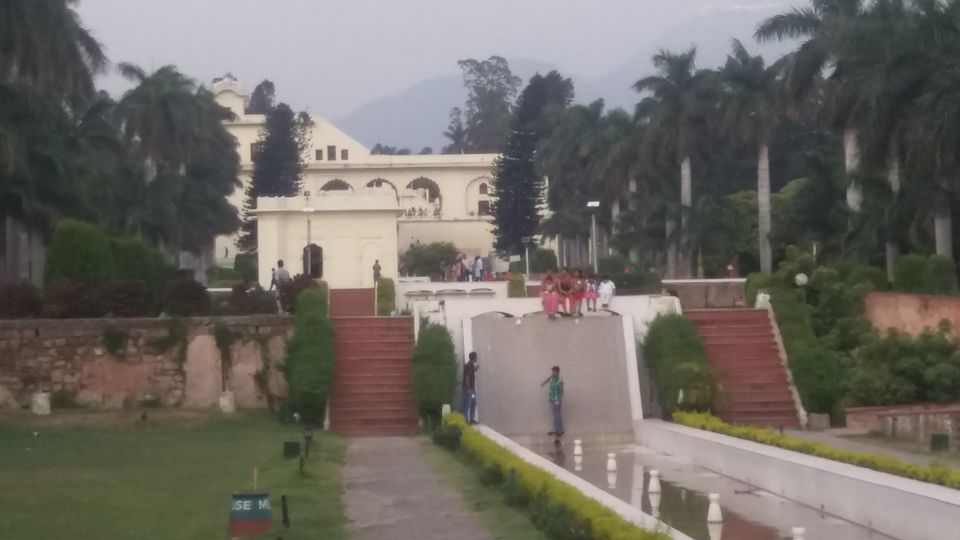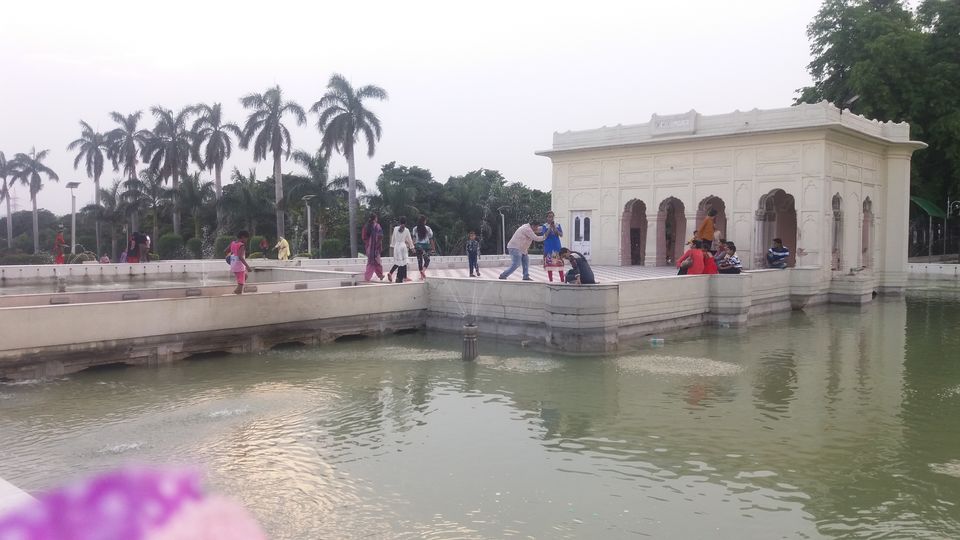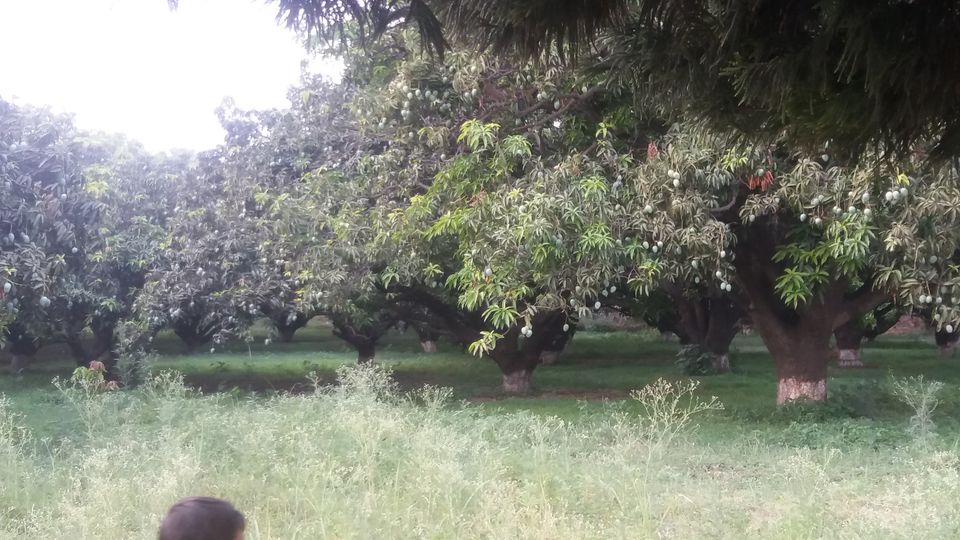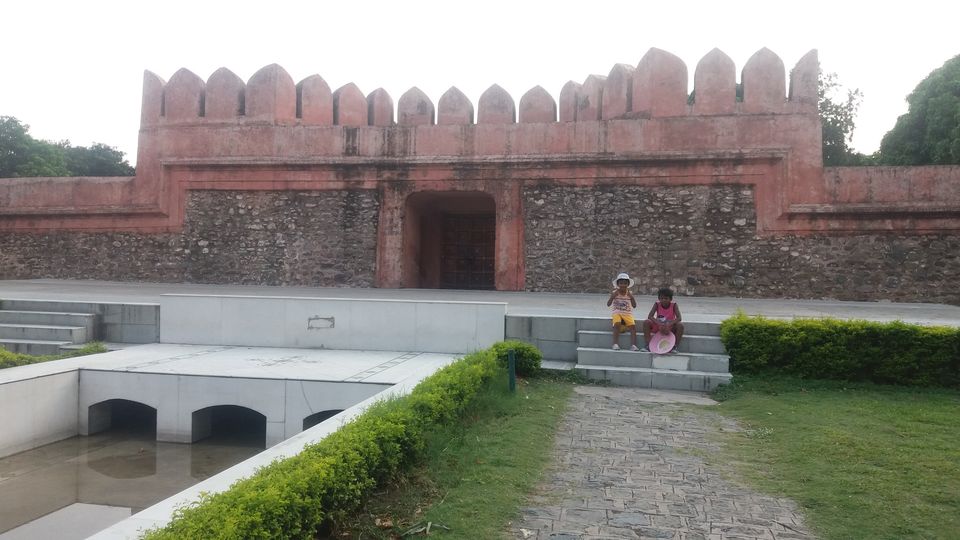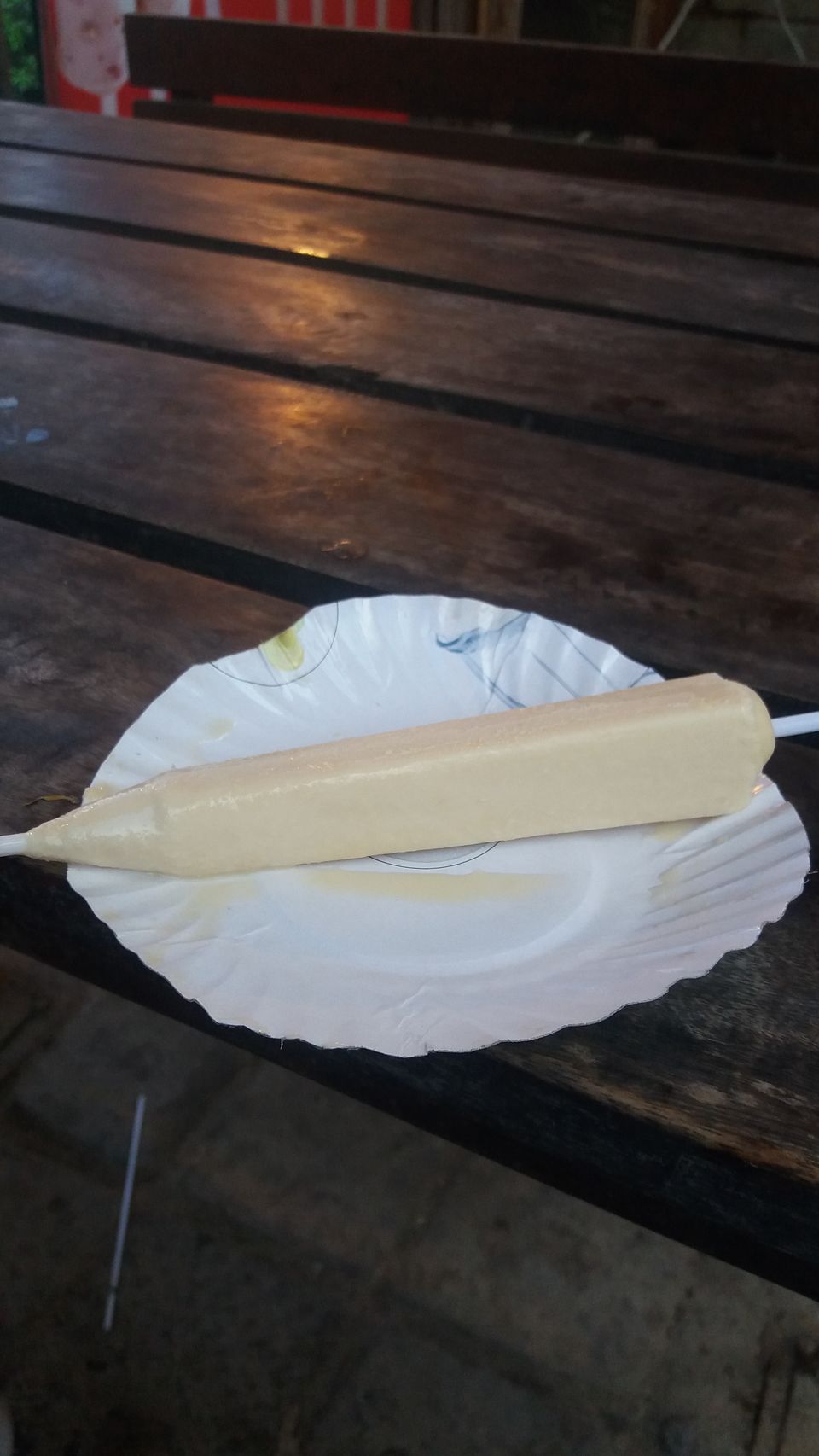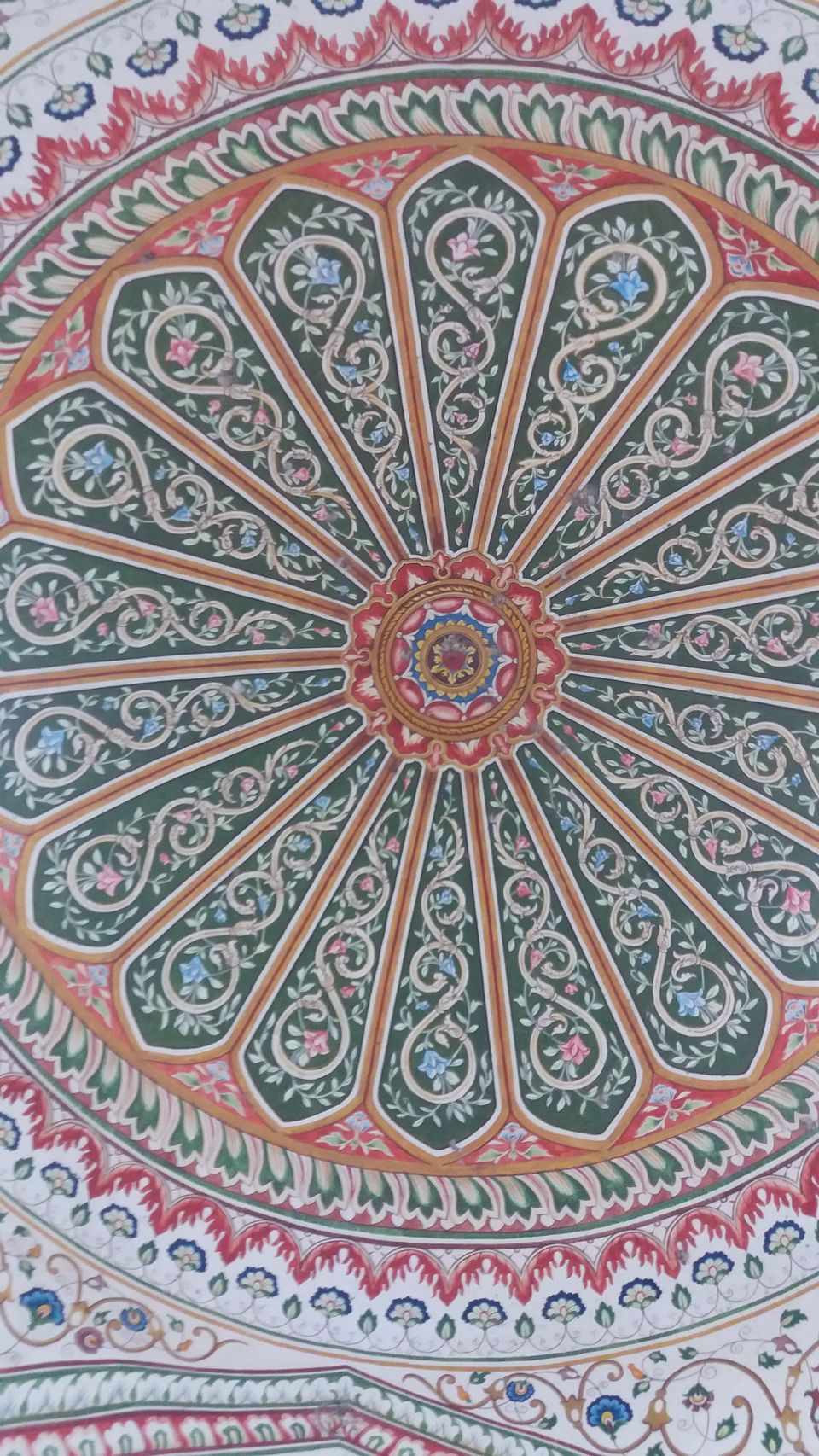 Shimla is place where I wanted to go from very long time ago and the moment came when in this vacations we planned to go there. Our trip started from Kolkata airport on 27th May, 2016, at 9am we started our journey to Delhi and then at 12.45 pm we started for Chandigarh from Delhi airport. We landed around at 1.25pm in Chandigarh airport and the first thing which we felt after coming out of the flight was the weather was too hot and dry. The airport was beautiful and less crowded. Our car was outside so we started for our respective hotel. Though the next day we had to go to Shimla so we went for sightseeing. First we went for lunch in Pal Dhaba in sec 28-D. In this restaurents almost all bollywood celebrities have come and eat and the pics are all over. I was sure as I was going to Punjabi place so I ll definitely try butter chicken so we ordered butter chicken, mix veg, rice, butter roti. As I expected it was mouthwatering and awesome in taste. They provide pudina chutney with onions complementary with every order and that also is very tasty. Khoya kulfi is found in Chandigarh and its very special and tasty so we tasted that also. After that, when we had done with the food there was paan or betel leaf outside the shop so we bought that also very nice and so overall the lunch was grt. After that we went for boating in Sukna Lake. It is a man made lake with a large area and u can boat for hjalf an hour for rs.400 and if it exceeds for one min then they ll charge more. A small park for kids with rides and a souvenir shop and a cafe are also there. Overall a grt place to gossip, boating and enjoy. You can see Kasauli mountains also from the lake, though it can be seen from the city itself but from the lake it looks beautiful. Then we went to Rock Garden which is known as Nek Chand's Rock Garden as it was started by Nek Chand. It is spread over 40 acres land and totally built with industrial and home waste and thrown away items. This place has beautiful man made waterfalls, sculptures etc. and is like maze. The exit is quite problematic as the arrow sign provided by the authority is totally on the opposite side so its clumsy. Anyway we made our way towards exit anyhow and took lemon water and gola as we were totally exhausted. As we did not have much time so we went straight towards Panchkula Cactus Garden in Panchkula. It is 8 kms from Chandigarh and a very nice place to be. Here you can see very big big cactus trees and plants which in general we don't see. I was searching for beautiful cactus flowers but there was none and at last I found some buds in a place. As it was 7 o'clock so it was time to close the garden so we had to get out. There were more places to see like Museum, Rose Garden, Mansa Devi Temple, The Capitol, The High Court, The Secretariat etc but we didnt ve much time. For that day we were done and went off to hotel.
Next day at 9 o'clock we started for Shimla by car as we didn't get the Toy Train ticket. It took 4-5 hours to reach there. On the way we stopped in a Punjabi Dhaba for breakfast which serves a very tasty potato stuffed bread(Aloo paratha). On reaching there we took hotel and in the evening we went for a walk in the Mall and the Ridge. One thing I want to mention about Shimla and its surroundings is that, as preserved forest is there so u ll get monkeys specifically in Shimla and they ll snatch food if they can see with u.We saw a Book Fair in the Ridge and went to St. John Church. Then we went Sher-e-Punjab for dinner as it is very famous and a very old restaurant. The food was amazing and though we were tired so after finishing it we went to hotel. On next day around 12 o'clock we went fot sight seeing in Shimla so first we went to Sankatmochan Temple. The dieties of the temples are Lord Ganesha, Lord Shiva, Lord Rama and Sita, Lord Hanuman. Along with these dieties some small temples r also there. There is a view point behind the temples where u can sit, take pics, gossip etc. On every sunday Bhandara is given by devotees so you can take Prashad also. There u will find small berries just outside the temple gate which r very tasty. On the opposite side of the temple's gate stairs starts towards Vaishno Devi Temple. The temple is the replica of Jammu Katra Vaishno Devi Temple and is made by cutting the mountain rock as tunnel so inside its quite cold.The next place for us was Viceroy Palace. Now it is known as Rashtrapati Bhawan as in summer the Hon'ble President come to stay here. This is also a Post Doctoral Institute of Human Resources subjects. This palace was built between 1884-88 AD There a guide tour is provided into the palace to a group of 50 people, so first we went for the entry tickets at 40 rs per head and our time was at 4.20 pm. Anyone can get a general ticket for outside roaming instantly. The ticket counter is in a souvenir shop where u can sit and wait where u ll get refreshment also. Though it was only 2pm so we decided to go to Annadale Army Museum which was 4 kms away. The road is within the protected forest of Deodar trees, Rhododendron trees and other trees and we spotted wild chicken and heard many birds' chippings. In one word it is enjoyable if you love nature. There is no ticket system for Army Museum but u ve to be careful so that u don't trespass into their place. There r three places accessible for common people the Museum, Glass House which is a cactus Garden and Army Conference Hall. In the Museum there r war psychology, Army Officials names and weapons from historical times to present. Many documents r also there in display including Bangladesh surrender papers. Before the Museum there is beautiful flower garden.On the left side of the museum is Glass House and in the back side Annadale Golf Couse and a Cafe. On the right side is Conference Hall. On few steps from the museum is Nagdevta Temple within the forest of Deodar trees. The place is so awesome that you will not like to leave it. Anyway we left the place with a heavy heart and went to the palace. As our tour time approached we went inside. Three rooms are open for for visitors where used furnitures, one piano, several old pics etc are visible. One side is totally booked for library, classes for the researchers. On the back side of the palace there are huge gardens step by step. Old trees are there also. After finishing the palace we were done for that day and went to hotel.
On 30th May around 10.30 am we started for Kufri. On the way we saw Mashobra Green Valley where the ranges of mountains were covered by Deodar trees. After taking some pics when we were going suddenly we came across with some photographers who take pictures with Himachali dress on yaks. They provide your pics to your respective hotels in the evening. Then on its way just 3 kms before Kufri there is an amusement park named Hip Hip Hurray. Many rides and games are there for kids and adventurous activities for adults. A restaurant and cloth shops are also there. After finishing rides and all we went to Kufri. Here you have to take horses and the rates are fixed so you just have to pay and enjoy. They will take you to the main point and after that you have to roam on your own. When you are done you will call them they will take you down on horse. There is a small market where you will get food sweathers swals etc. a telescope point by which u can see the whole city rs.150 per head. Then u can pick pics with traditional dress, see Nagdevta temple and an amusement park with apple garden named Fun World is there. If u dont want ridesthen u can only go for apple garden and along with this u ll get view point from where the mountains are so beautiful to see. It was about 5pm and we were very tired so we decided to finish it up and called the horseman. The downwards road is quite thrilling and adventurous but u ll enjoy as there ll be many people with u.
As the roads were bumpy and we had much time in hand so we decided not to take any long way next day, so we just went to the Ridge. There we went to Book Fair as it was the last day and books are always my first preference. I saw many interesting books but couldnt buy all coz it was a problem to bring them back so I just bought two books. Then after finishing the shopping phase we went to St. Michael Cathedral but it was closed so sat there for some time enjoyed the hills and nature and went back to hotel.
On 1st June we had a plan for Naldehra and Tattapani. We started around 12 o'clock and within an hour we reached Naldehra. On the car itself we got horses to roam in Naldehra. Here u can see 9 holes golf course, picnic spot, peak point etc. Here way up is steep and small by the side of hills so really adventurous. U ll feel the thrill. The way down is also the same. After getting down from the peak we took maggi in the nearby restaurant as the options were less, just 2 or 3 types of food were there. Then we started again for Tattapani. It is almost 50 kms from Shimla. Sutlej river is there where river raftings are held.At the starting point of rafting there is a hydroelectric power plant which was made by the British and from here first electricity sent to Viceroy Palace. Still it is working and providing electricity. The dam is 80 kms from that place and is on the Sutlej river itself. We went for normal rafting at rs. 8000/ for individual boat and two boatmen for 8-10 kms. It was amazing and in the jungle we could see peacock, deer and goats. After the end point we went for natural hot water spring where the water has medicinal properties for skin. As for general public it is made separately for ladies and gents bath and the water is very hot. After all these things the day was almost over coz there sun sets around 7.30-7.45 pm and we departed for our resting place.
The next three days were lazy as everything around Shimla were finished so we enjoyed walk a lot. We went to Kalibari and then Jaku Temple. Jaku temple is of Lord Hanuman and Kalibari is od Godess Kali. On the way to Jaku u ll only encounter with monkeys as it is their home and they r extreme. They ll snatch everything including your mobile, specs and whatever you have and then you have to give them food. Then only you will get your things back.
On 5th of June we had our Toy Train tickets for Kalka at 5.40pm. We reached there by time and saw the museum and then got our seats. From Shimla station the hills looks very nice. On its specific time it started its journey and tunnels were coming one after another. The ride was very happy one and memorable. Total 102 tunnels it crossed on its way down and two very beautiful bridges came. The stations are as usually small and nice. At night from some points very beautiful places can be seen. Snacks and food are provided on the train. Around 10.30 at night we reached Kalka. As we had plans to stay in Kalka one more day so we took hotel there.
Next day we started for Kali mata temple and Pinjor Garden which is very famous place there. In Kali mata temple there is a Gurudwara in the back side and Langars (a free kitchen where everyone can sit and eat equally for free) are also done. The entry fees is 20 rs per head for Pinjor Garden and u can spend full day there by roaming, gossiping or going for a picnic also would be a good idea there. U ll get food in Haryana tourism restaurant or outside snacks are also available. There are big big gardens full of fruits like mango, lichis, nuts etc but you cann't touch or pluck them, if you want to eat then within the gardens there are fruit shops you can buy and have. It is divided in 3 4 stages first rangmahal, then jalmahal and then then last part. It was started by Aurangzeb'b foster brother, then kings of Punjab and Hryana made it bigger and now it is under Haryana Tourism. We spend almost full day there and then left for hotel.
On 7th morning we had train for New Delhi where we reached by 11am and after taking hotel there we went for Rail Museum and Qutub Minar as we had very little time in hand. That was the last round of our tour and in the evening we took our train towards Kolkata.