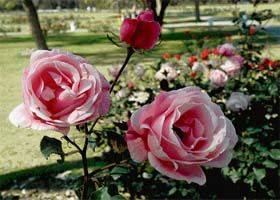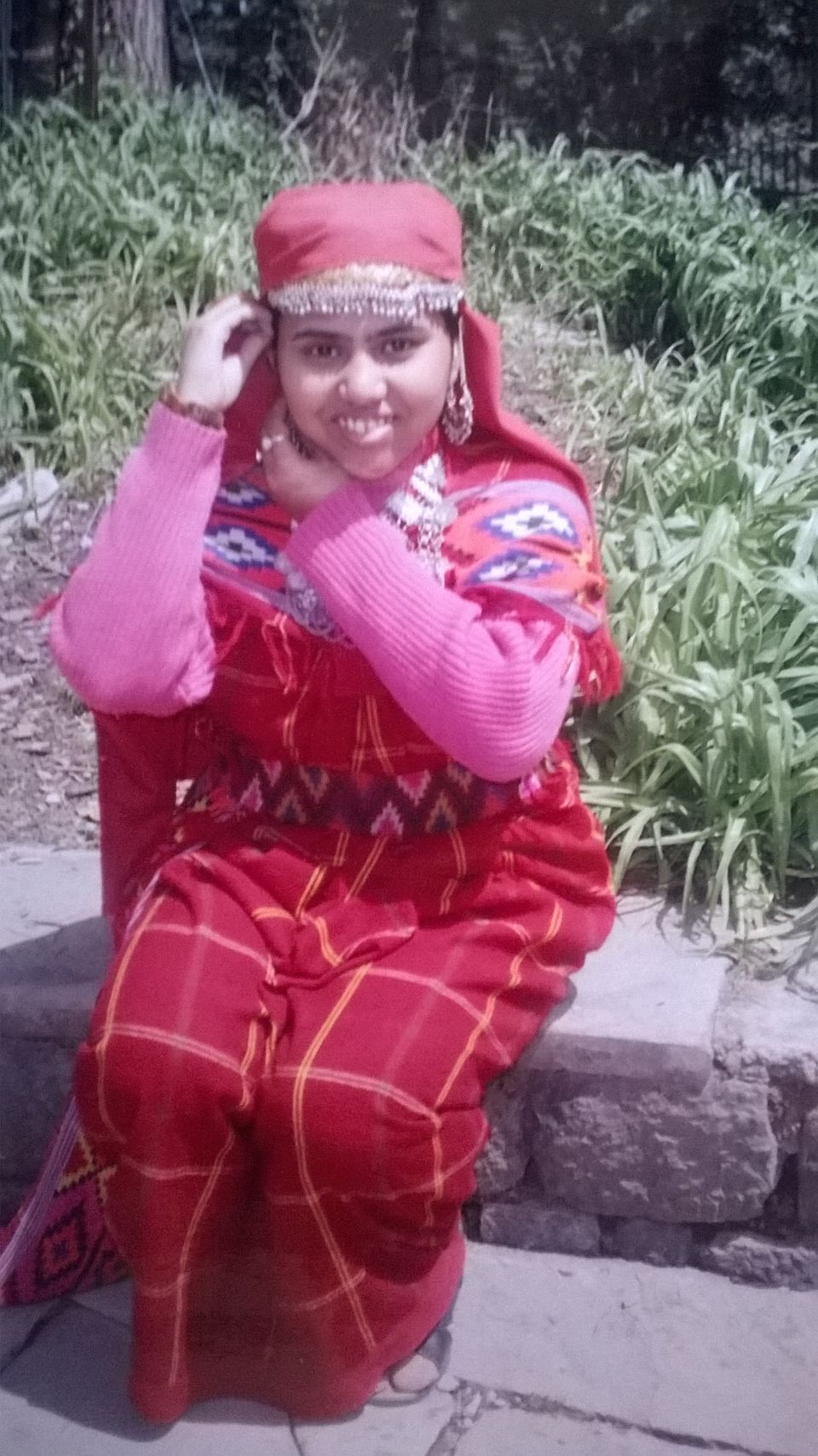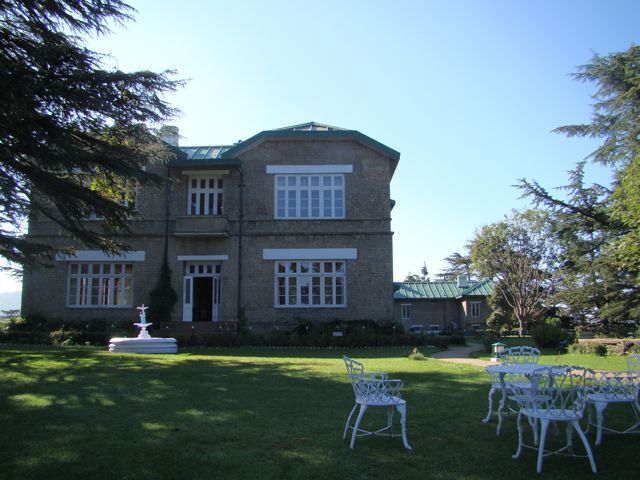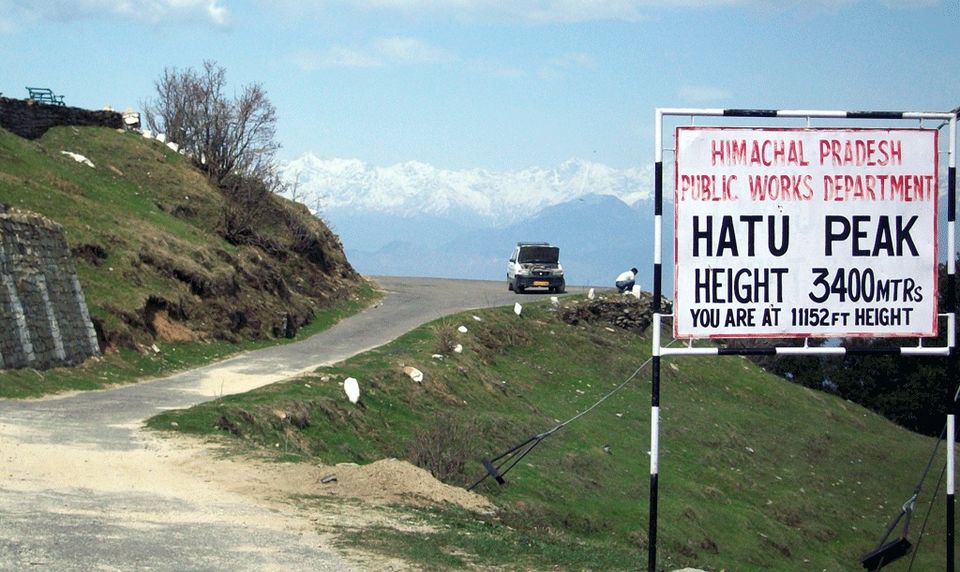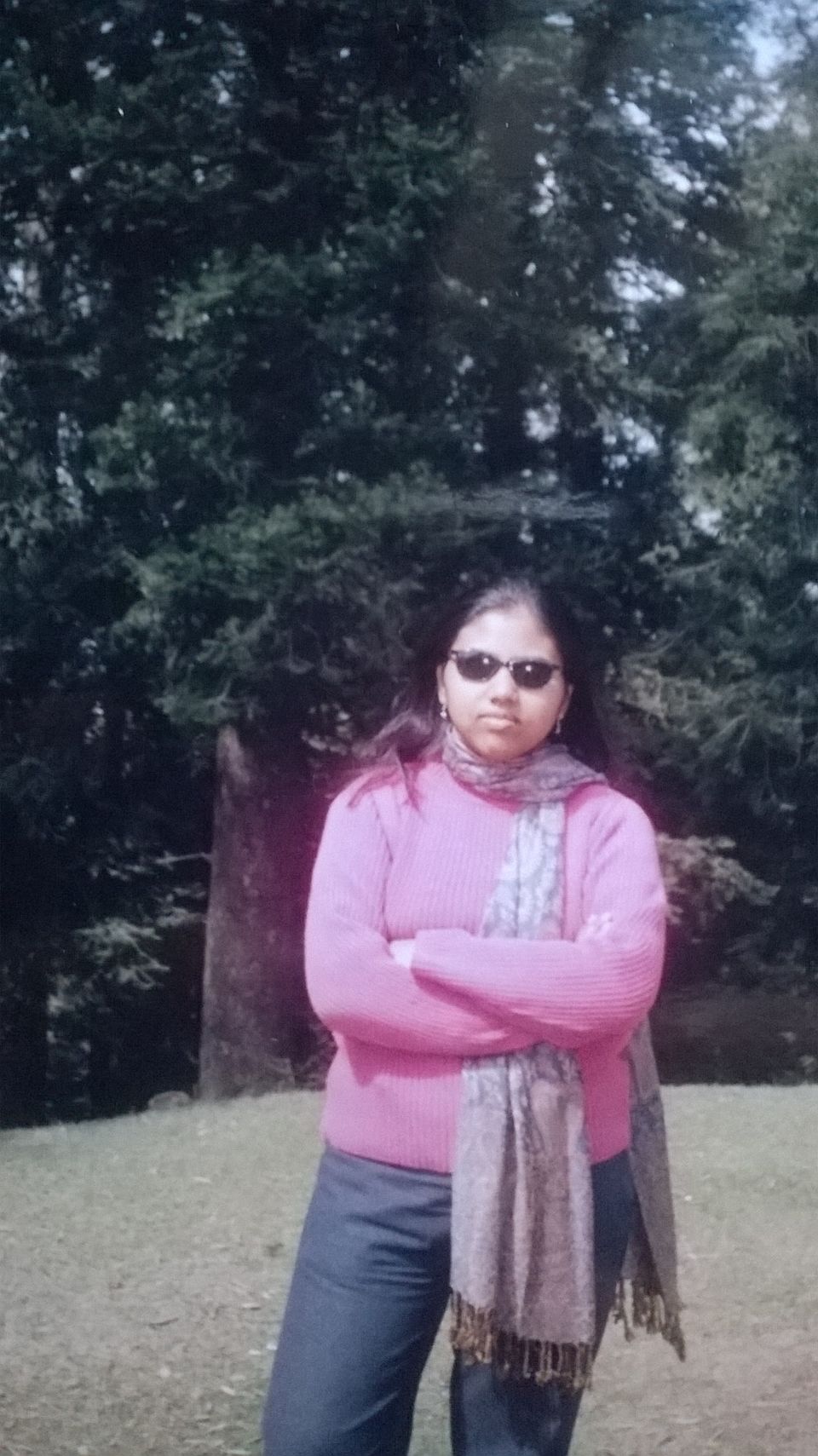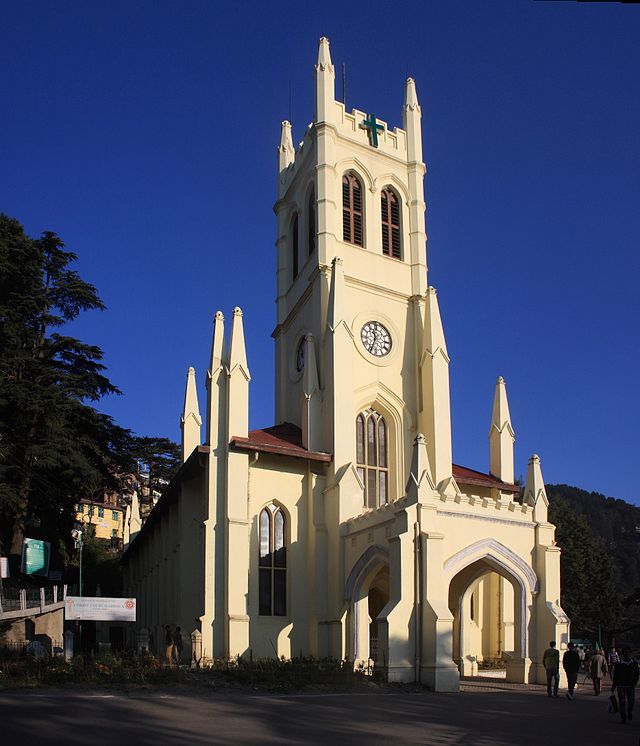 I have been wishing for long to have an opportunity to go for a small trip to visit some places to enjoy the nature's pride. I have made a small request to my parents and readily agreed for the trip after completing my studies. We planned to make a tour to Chandigarh and Shimla.
On 8th April 2006, me and my Family, departed from home at 0630 hrs to board on Shatabdi Express from New Delhi railway station. The train departed from the station at 0700 hrs and at 12 noon, we reached Chandigarh station then we proceeded to locate a suitable hotel. After a small search, we chose to stay at Neelkamal Hotel we all took rest for few minutes and then we had our lunch. However there was no presence of both Neel & Kamal but it is quiet affordable and provided good comfort.
After lunch, it was around 1530 hrs, we planned to go out of the hotel for sight seeing places by hiring a vehicle as time is short for us..
Chandigarh - The City Beautiful: We discovered, Chandigarh is a modern and one of the youngest cities in India which is built and planned after independence. Chandigarh boasts of its amazing architecture and landscape that are unique treat to eyes. The brilliance of modern architecture has created a few tourist attractions and the landscaped garden patches and tree lined boulevard compliments the neat rectilinear residential areas. Chandigarh is popularly known as 'City Beautiful' as the city is well maintained, neat & clean with spacious roads across the city
This is one of the most beautiful lake which lies in the foothills of Shivalik Hills. It is a man made lake which was created during 1958 and it is about 3 kms long and where a stream called Sukhna Choe was dammed and thus it gave rise to the Sukhna Lake. It is a peaceful and beautiful picnic spot where the scenic waterfront and the calling of birds adds to the serene atmosphere. It is also a meeting spot for the peoples who can relax and find peace of mind after a long hardworking day.
Rock Garden The Rock Garden of Chandigarh is one of the most architecturally lauded spots in India which was single handedly created by Nek Chand in 1957 among the bottom of the gorges of Sukhna Lake and then later it was taken over by the government. It is built like a maze with interconnecting courtyards which compose of many art objects and sculptures, statues which are made with the help of industrial and domestic wastes like bathroom fittings and accessories, floor and wall tiles, sockets, broken switches, broken bangles, etc. This unique architectural build of the garden attracts peoples and it also arise the fact that the wastes can create such beautiful things which is an added asset.
The unique way featured museum is one of the most renowned museums in India as it owes most of its exhibits to the partition of India in 1948 when nearly 40 percent of the objects were brought here from Lahore Museum. The museum was inaugurated in 1968 and it is situated in the heart of Chandigarh with a sprawling campus. The museum has four wings like the art gallery, the national history museum, the national gallery of portraits and the Chandigarh architecture museum. This museum has the unique collection of art objects, paintings and sculptures like miniature paintings from Pahari, Rajasthan and Gandharan sculptures. There were many coins, ploughs and implements, bows and arrows, swords and knives, etc and all those things which were from Paleolithic Age and many chairs which were made of stigs. All these things gave me the remembrance of my subject history which I studied in my school. There were many arts and paintings in the art gallery which were incredible. There were paintings like 'Morning Dip', 'After Bath', 'Mountain Boy', 'Face in the Mirror', 'A Beautiful Scenery', 'Khadi Work between Three Sisters', etc, made by the famous artist Ms. Shobha Singh. All these paintings were very beautiful.
The specially designed and well architected rose garden is the most attractive place for all tourists. Any tourist visited the garden once emotionally turn to be a rose lover. This garden has some special features and an unlatching uniqueness. There are more than 1600 varieties of roses which adorn the garden which traps the visitors heart with fragrance and beauty. It is a large garden extending in acres in all directions which also contains a number of medicinal tress and shrubs. There were benches and trails for peoples where I spent some time with my family in a calm atmosphere and we took some photographs of these roses. Rose garden also celebrates a festival annually with splendid decorations of flowers, dance, food, etc. This 'rose garden' was one of the best gardens that I have ever seen in my life.
The important institution in this area is popularly known as Chandigarh University. The university has got an excellent campus with huge green fields and well designed building. The glamour of the university still articulate the visitor to step in the campus. The university is built at one end of the city. One should make it a choice of place to visit whenever visit the city beautiful. Any visitor will have a nice feeling moving around the camus and carry forward a feeling for long. The next day 9th April 2006, we left the hotel for Shimla at morning at 09.00 hrs and we went to Chandigarh bus stop to board on deluxe bus to move to Shimla. The journey was extremely beautiful and full of excitement. We experienced lavish green environment and had seen colourful flowers all around. Smooth roards throughout the distance kept us in good comfort.
Shimla is the capital of Himachal Pradesh which is located 7000 feet (2205 meters) high above the sea level. The British declared this city as their summer capital in 1864. Presently, Shimla is known as the 'Queen of Hills' as it is surrounded by pine and oak forests which is a popular retreat for the honeymoon couples and international visitors. Shimla is home to a number of natural, historical and religious sites and also to Asia's largest natural ice skating ring. While entering, we were able to see the beautiful mountains and slopes from far away. After few hours, we reached at Shimla bus stop and we hired a coolie and asked him about that hotel where we have already booked our room. He told us that it is located on the top of the hill and we have to climb a lot on the slope. We were moving on and on and then in the middle of the road, it started raining. Lastly, we reached the concerned hotel named 'Grand Hotel' which is undertaken by the government of India. The rooms in this hotel were very spacious and there was a separate store for the luggage also. While entering the room, the hotel manager gave us two instructions – firstly, not to open the windows as the monkeys will enter the room and create havoc; and secondly, to use the water economically as there is shortage of water in Shimla. The next day on 10th April 2006, we went for sight seeing tour and we started our journey in a tourist bus and we came across a tunnel which took 40 seconds to cover and we reached Kufri.
The place is known to all as a winter sports capital which is situated at an altitude of 8000 feet (2622 meters) high above the sea level and skiing is also pursued here. Here we saw horse riding and we also visited 'Chini Bungalow'. This bungalow got an importance to all tourists across the globe as the historical meeting was held between Late Prime Minister of India Smt. Indira Gandhi and late Prime Minister of Pakistan Shri Zulficar Ali Bhutto to build a strong friendship between the two countries. There was also a Nature Park which was just near the bungalow and there were animals like deers, stags and birds like kingfisher, peahens, etc. roaming around the place. One can comfortably sit in the bungalow and enjoy the nature's gift. We saw the snow balls on the stairs and roof as there was heavy rainfall at night and there was also snowfall but unfortunately we could not enjoy it for long. It was very cold at night and we slept early as we had to start in the morning for sight seeing around Shimla. It was nice for me I have got a good experience of snowfall and played games with my dad by throwing ice balls and he also tried to throw at me but it hit my mom. Then I again took some ice balls and threw it on my dad and all the people sitting over there, laughed at him. After spending a joyous schedule, we had our lunch in the food stall near the bungalow. Suddenly we saw a place near to the bungalow, where photographs of the tourists were taken in Himachal's traditional dress with an ethnic colour and style. It was really wonderful; one should not miss the opportunity to take a photograph of such event. So I also wore the traditional dress and took some photographs.
The place is known as the summer capital which is located 49 kilometers away from Shimla and it appears as a peaceful and calm place because it is far away from Shimla's hustling- bustling life. Chail is located at a higher altitude than Shimla and it is very close to Kandaghat Mandal and due to this, people can enjoy the glance of the snow covered Himalayan ranges as it is mostly visible during the sunrise and sunset. This hill station is well known for its remarkable history. It is said that in the late nineteenth century, his highness of Patiala, Maharaja Adhiraj Bhupinder Singh was expelled from Shimla, which was then known as British Raj's summer capital, because he was said to be flirting with the daughter of British Commander-in-Chief Lord Kitchener. He then promised to build his own summer capital. Chail is called as the perfect village surrounded with thick, gigantic and majestic deodar trees and soothing scented chir pine forests. This village is like the Mother Nature's most beloved child and this place has never been heard of any deforestation and pollution ever. Chail has a very beautiful feature and well known as an architectural palace where the Patiala's royal family used to live and now this heritage property has been converted into a hotel named as 'Palace Hotel'. This palace is surrounded by lush greenery and hills and beautiful gardens with swings and beautiful flowers. We sat in the garden for few minutes under the sun and then we went inside for tea break. We saw the interiors which had a collection of old depictions like old paintings, show pieces, etc. Chail is also a favourite honeymoon spot as this slice of heaven has the magic to turn people into a poet and transforms into the most romantic person. On 11th April 2006 - We came across the 'Green valley' road, which is been surrounded by deodar trees. This road is also known as 'Hasan Valley' road as this valley is related to a sweet story. It is said that 'Hasan' is the name of a driver who used to drive on the roads of this valley for the tourists and who has been of friendly nature with the tourists. It is been said that the driver 'Hasan' was in love with a beautiful girl who used to love him equally and she was considered precious to him for her love and care. But her sudden death left him alone and since that day, the road has been given another name as 'Hasan Valley'.
Jakhoo Hill is just 2 kilometers away from Shimla which lies at an altitude of 8000 feet high above the sea level. It has the highest peak of the hill station which offers a magnificent view of Shimla and also the snow clad Himalayas. This place is also a home to the ancient temple of Lord Hanuman which is situated at the top of the hill and it is one of the most pious places in Shimla that attracts numerous travellers. At around 12 noon, we reached 'Kamakhya Temple' which was surrounded by agricultural fields like potato, cauliflower, rice fields, etc. It was a big surprise to all as such agricultural activity has been made successful at a high altitude by designing hills suitable for these corps.
The place is said to be the coldest place in Shimla, located at 9500 feet high above the sea level. It is said that during the winter season, heavy snowfall occurs and this place gets covered with 6 feet deep snowfall as snow deep area land. Every year an international level ski competition is also held at this place. This is the biggest and most attractive event at Shimla. Another special reason for visiting Narkanda is that the tourists can have a view of the 'Himalayan Mountain' covered with snow which is an amazing experience. The Narkanda place is also known for 'Dhomri Mountain' which is a snow mountain as every time this mountain is covered with snow; and the Himalayan range is also known as 'Kalpa Shadow'.
We also came across the famous place 'Kinnaur' where many film shoots have taken place and on the way we also saw some apricots, red cherry and apple trees which comes across in the month of august. At 1645 hrs, we reached the place named 'Fagu', which is 7000 feet high above the sea level. Here we stopped at a hotel 'Peach Blossom' for some high tea and snack time where we saw the place surrounded by agricultural activities like, rice and vegetables. After spending a short while, we headed towards our bus to get back to Shimla leaving behind a lot of emotional memories. Next day on 12th April 2006, we visited the local markets in Shimla, the famous Mall Road where the famous film 'Black' was shot ; Christ (Catholic) Church, etc.
The beautiful church is the second largest church in Northern India built in the year 1857 in neo-gothic style to serve the Anglican British Community of the ancient times. It is located on the ridge which is in the heart of Shimla. The church holds the stained glass windows depicting faith, hope, charity, fortitude, patience and humility in it with a splendid appearance. The church is one of the most sacred places in Shimla and thus it attracts numerous tourists. The church is truly an architectural legacy of the British that still outshines in the hill station. So I went inside with my parents to seek blessings from the almighty. I was feeling so calm that for a while I felt like sitting in heaven.
The famous location of Shimla is the main shopping hub of the town, which offers a number of restaurants, clubs, banks, bars post offices and tourist offices. It also houses the famous Gaiety Theatre which is the famous ancient theatre in Shimla. The mall road has two main meeting points that is the ridge and the scandal points. This place was built by the British which is the hosting place to several cultural activities nowadays. People can meet numerous visitors and tourists who visit these places to enjoy lightened talks and share emotional feeling amidst the most beautiful environs of Shimla. The mall road runs parallel to the ridge and it bends at the Lakkar Bazaar which is the famous market for wood crafts and furniture. The mall road is the best place to grab some excellent souvenirs such as embroidered shawls, caps, Pahari paintings and so on. We also saw the statues of Lala Lajpat Rai, Mahatma Gandhi, Indira Gandhi and also of Dr. Yashwant Singh Parmar, the founder of the state Himachal Pradesh. We also had an excellent experience of using special type of hoist while moving from low land to top in Shimla. It was told the specially designed hoist was build by British to suit their requirements. One should avail the opportunity to ride.