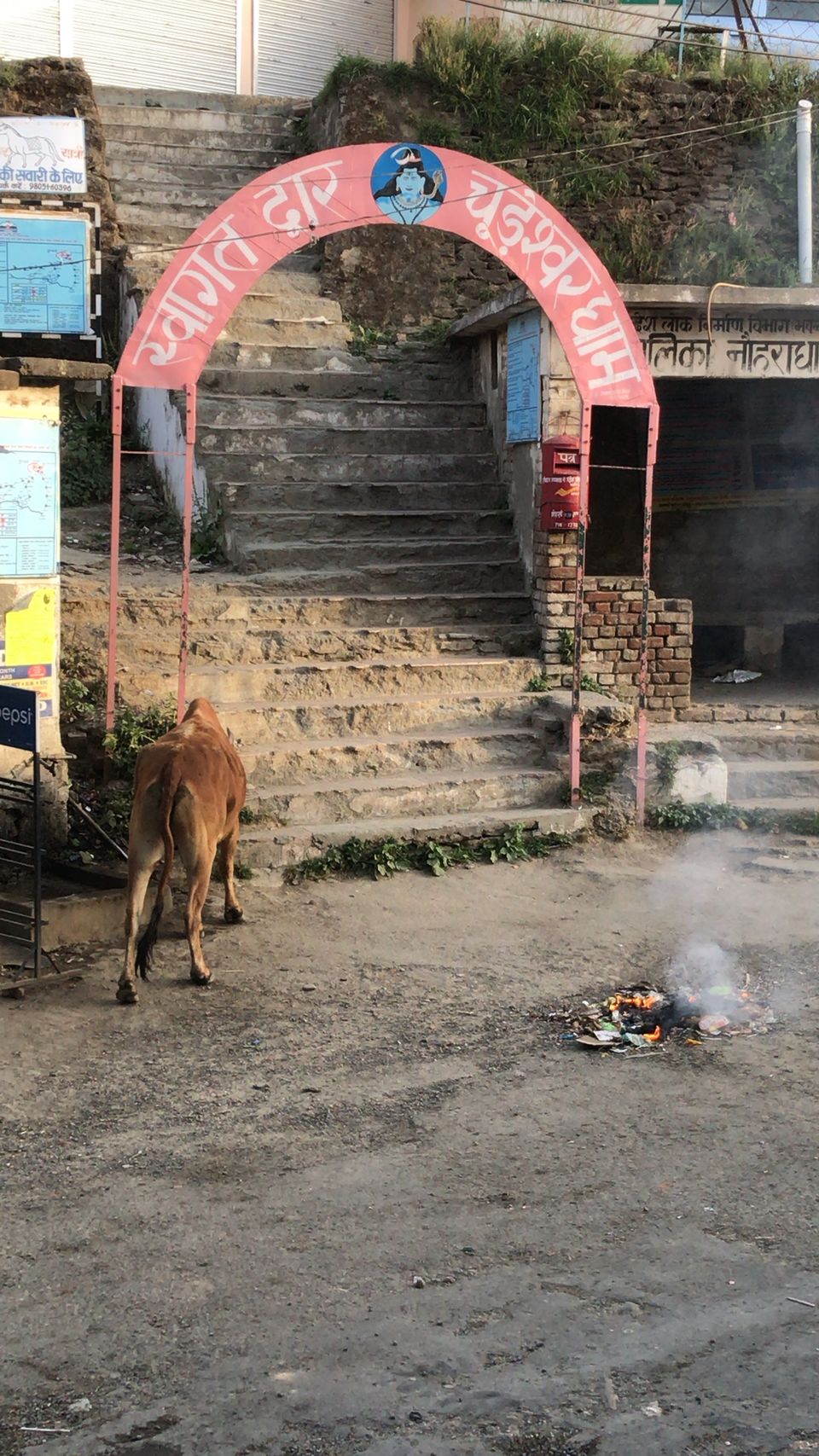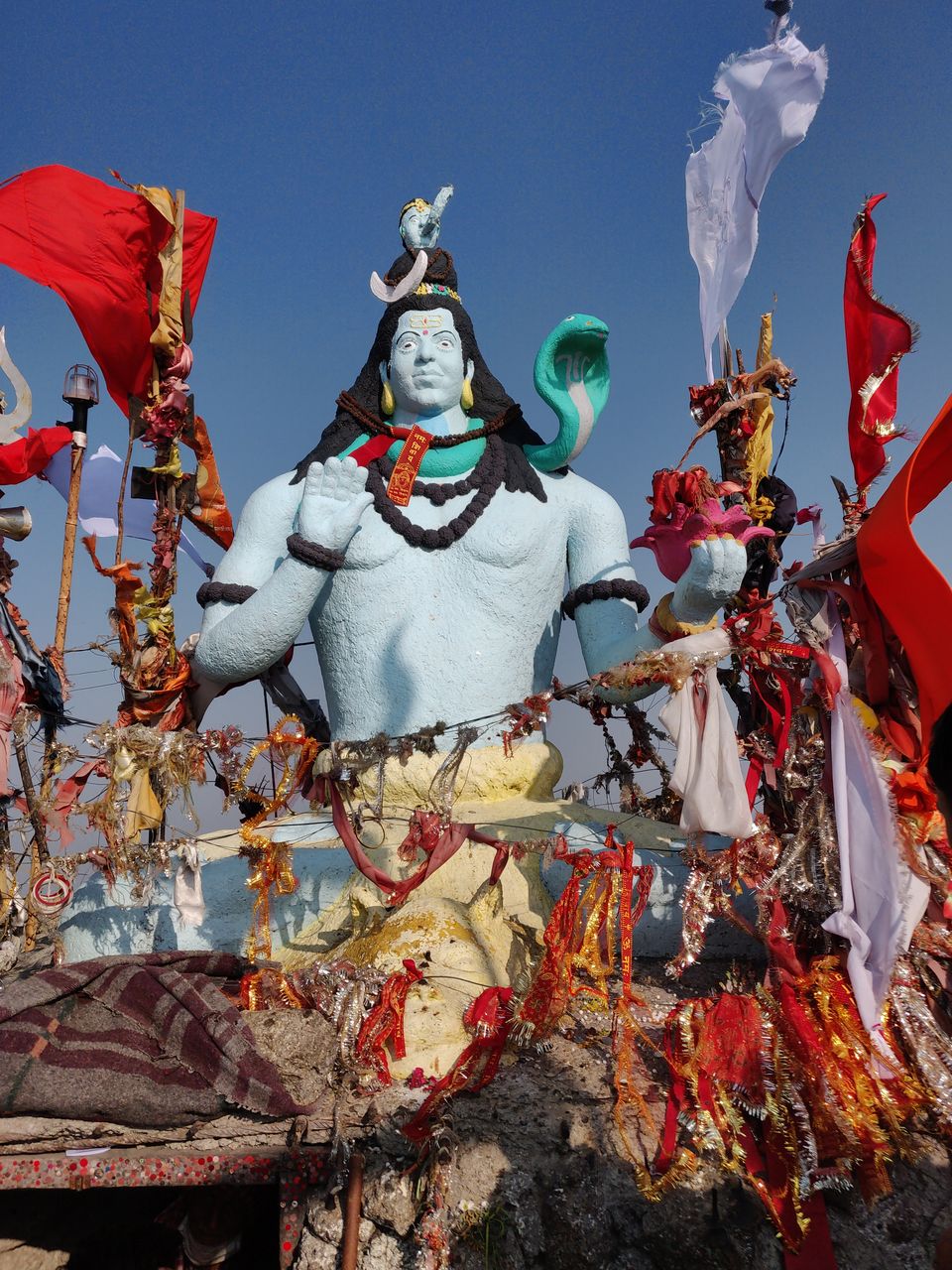 https://www.instagram.com/p/BqkmuyalgyjdRmDSE7gmVRH432A8ItbKdPk4aw0/?igshid=1cx8e1iejjpdj
This was a surprise trip planned for my boyfriend. I had been planning for this trip since 3 weeks but failed to do so. And also there are 3 ways to go to Churdhar Peak, so :) I was only able to book train tickets from Delhi to Kalka. And after that i thought to go with the flow. I never plan any of my trips ahead, i think it takes the fun out of it. So we boarded an early CC train from Delhi at 7:00 Am to Kalka. From Kalka you can either travel by bus or can hire a cab till h. So we took a bus from Kalka till Solan. We ate Chicken and Mutton Chopsuey in Solan, and it was delicious. After eating we had to take another bus till Rajgarh. Then from Rajgarh we took a cab as it was late evening and there was no bus available from there and finally reached Nohradhar. After reaching there we booked a room. It was a very small town, so there are not many hotels and not very fancy also. It hardly cost us Rs 600, but the room was good and also had a great view and a balcony, what more can you ask for!!!!
We started from this point early morning at 6:00. We even packed few Aloo Paratha to eat on the, and were glad we did so. Because from Nohradhar till Churdhar Peak there are only 3 stops where you can buy something and the trek is 23 kms one side. When we reached the first point, I left my bag there and thought to take it the next day when we trek back down. It was so easy to trek without the bag and i was able to enjoy the whole way. The way was through the jungle and there wasn't much sunlight so you don't have to worry about the sun burns or the heat. At that time the weather was amazing.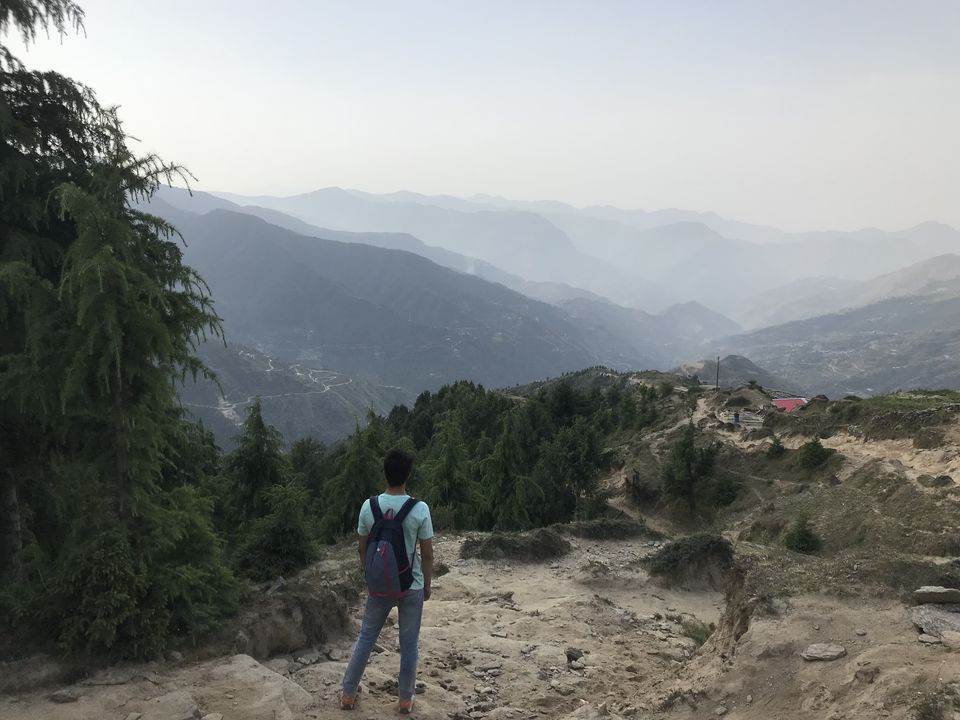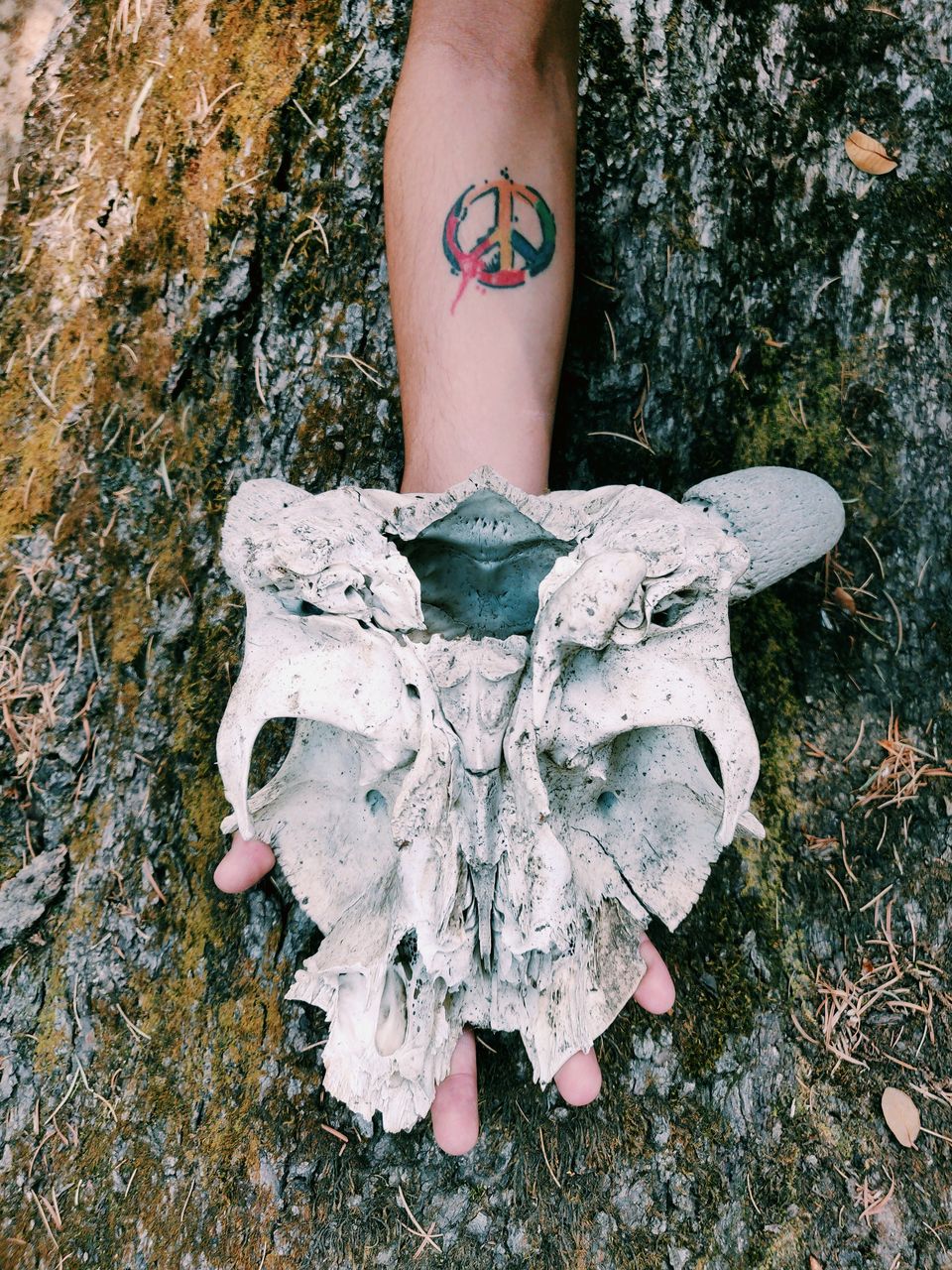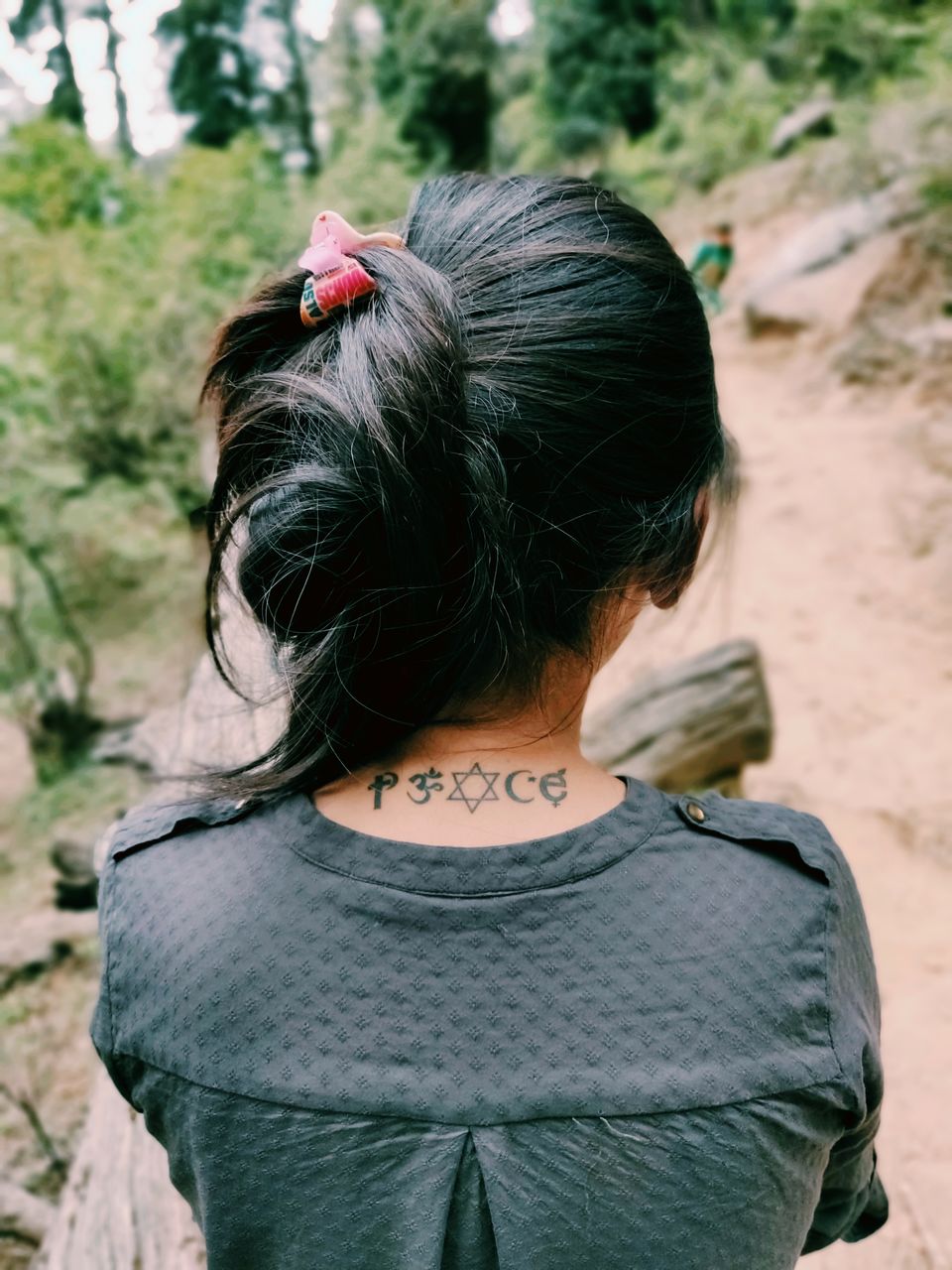 This was almost the half point of the trek and many people who were passing by told us that we were about to reach and it wasn't much further away. So we just sat down to enjoy the view and eat our aloo paratha and also slowed our pace. We didnt stop at the 2nd point, were everyone sat down to eat. We went ahead and went a little away from the route to a quieter place to sit down and relax. It was so quiet, i felt like i could just sit there forever and just enjoy the time. But we still had 10 kms to cover ahead of us. and it was just 10 in the morning and the sun was not shining bright in the sky. The sky wasnt clear, the clouds where covering the sun and the breeze was cool. After resting for around 45 mins we planned to stopped only at the 2nd point. I found so many people on the way with such big bags, and i was wondering what is the point of carrying so much weight on 1 night stay. We literally had 1 bag with us which had all the essentials we needed. At around 1 clock we finally reached the last stop, from where we could see Churdhar Peak. I was so exhausted that i went inside and laid down to relax. There were many people who were going down also stopped there, 1 group also stopped there and sat beside us to rest and started talking to us. As we were talking for few minutes the weather changed drastically the temperature dropped down gradually and it started to pour heavily. I was so shocked when i went outside because we had no jacket or rain coat and not even another pair of clothes to changed into if we got drenched. The people we were talking with were 3 people, 1 was a newly married couple and another was a guy they met the day before on the trek. The couple was also from delhi and the guy was from chandigarh. They were really helpfull. And they even had big backpacks which i was telling you about that people were carrying. Well at the point i knew why they where carrying such heavy bags and wished i had also. They even told us that the other trek route is much smaller about 7 kms, which is very steep and difficult to climb but relatively easier to trek down. And i just wished at that point that i could have not left my bag down and brought it back with me then i would have been able to go back from the other route. I felt so hopeless but they were so helpfull that they said that they can take my bag to delhi and then i could collect it from there. I was literally so happy to have found them. Now a days you hardly meet anyone who goes out of their way to help others. Because they had their own bags and they would have to carry my bag also, but they agreed. And because we didnt had any clothes with us, they even gave us their jacket for the cold and a rain coat. I am really thankfull to them because of them only we could survive ahead. Because when we left it got so cold. It got so windy and it was also drizzling all the way. So i wore the rain coat which was really helpfull because it was stopping all the wind and the rain.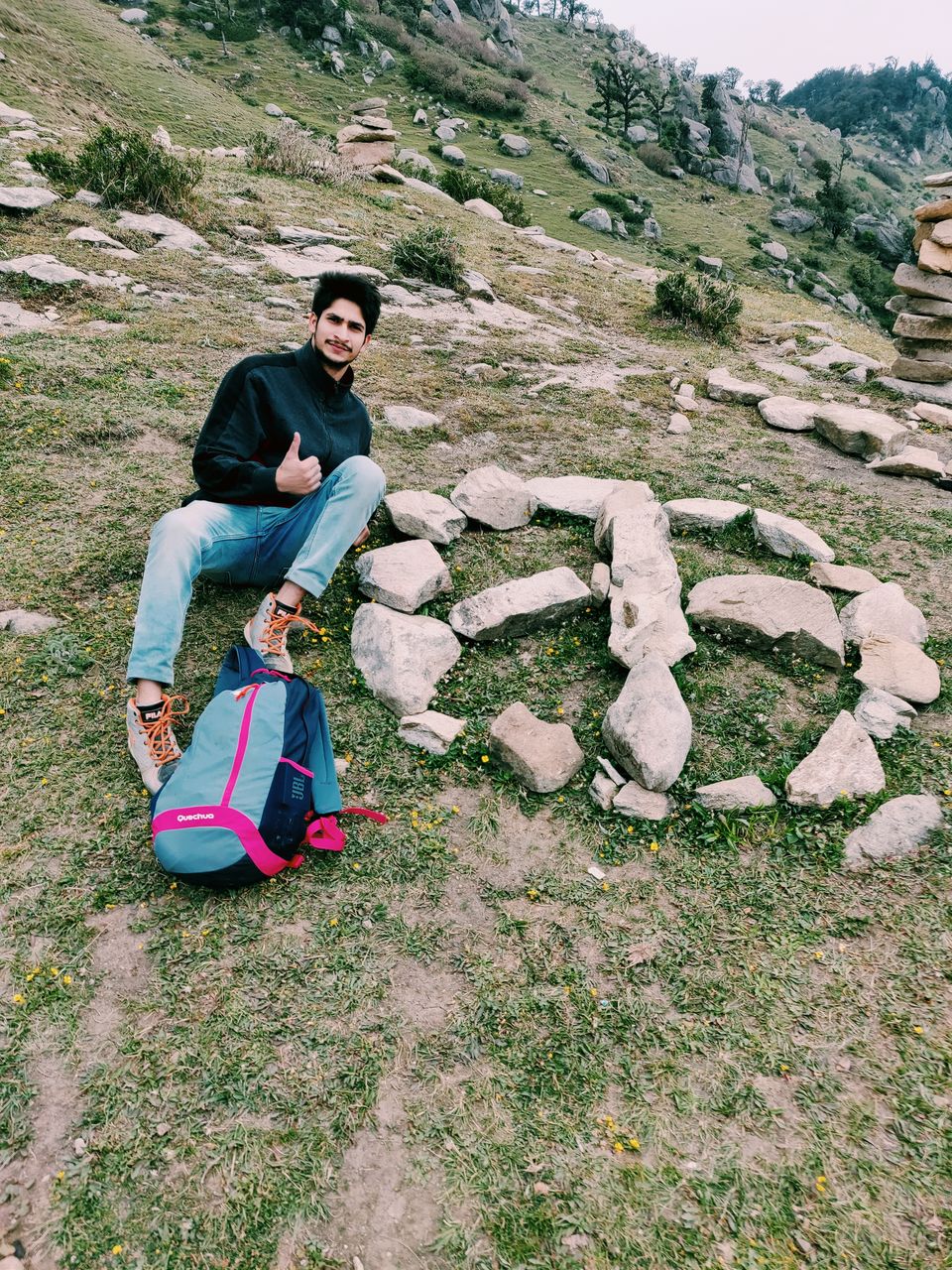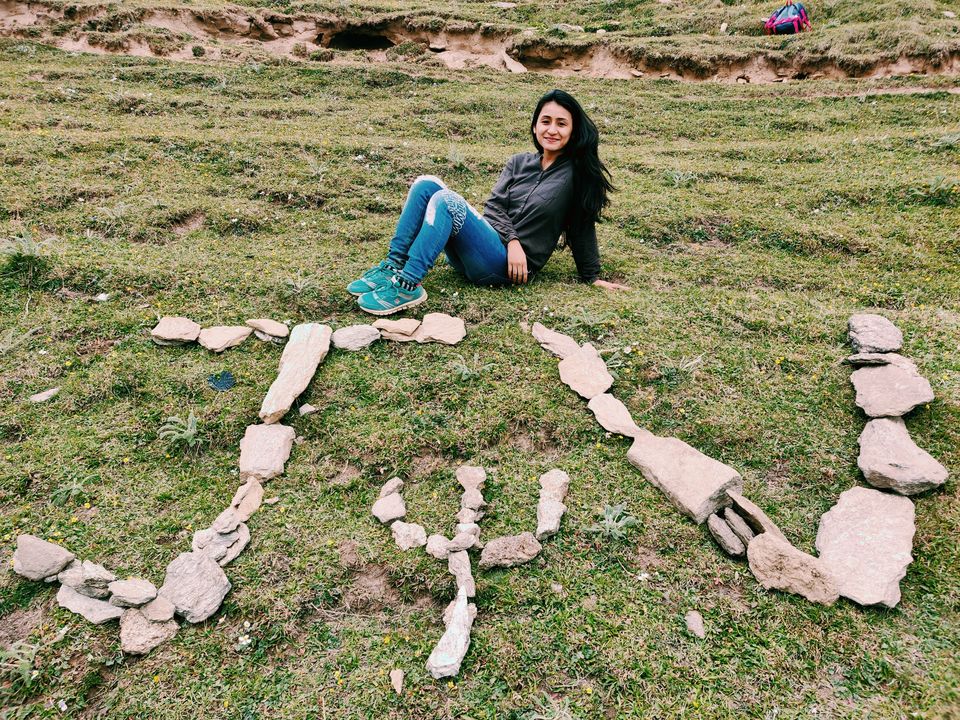 On the way we also stopped and made the initials of our name from stones, and marked that we where here.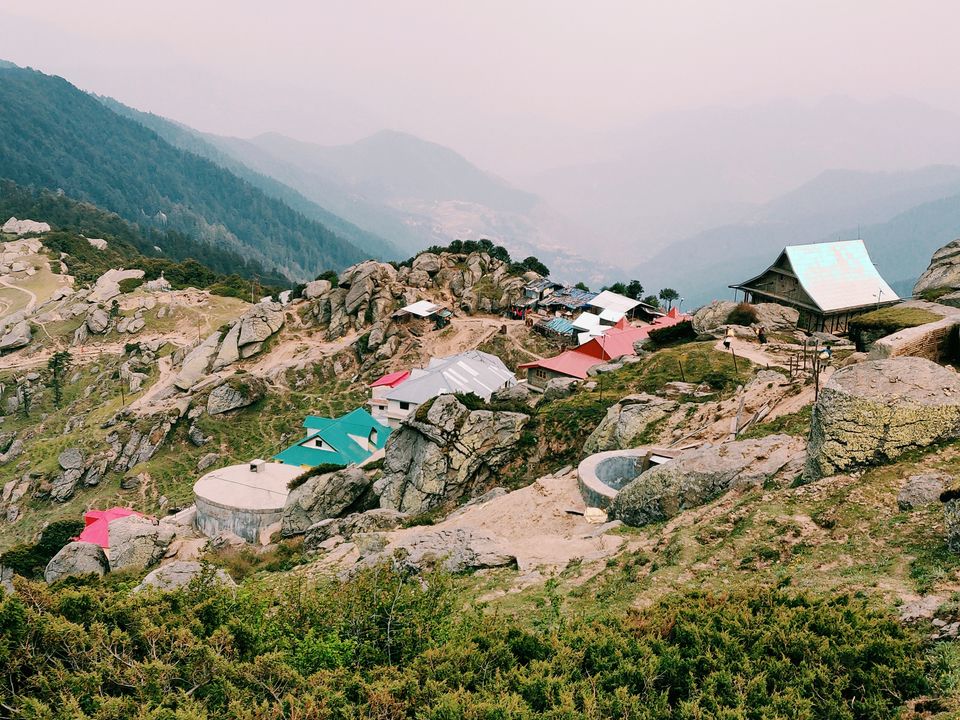 We reached the dharamshala to stay over the night. The good thing about this place is that dharamshala is free to stay. But the stay for men and women are different. You are not allowed to stay together here, even if you are a married couple or even if you are siblings. The food is also very cheap in the canteen.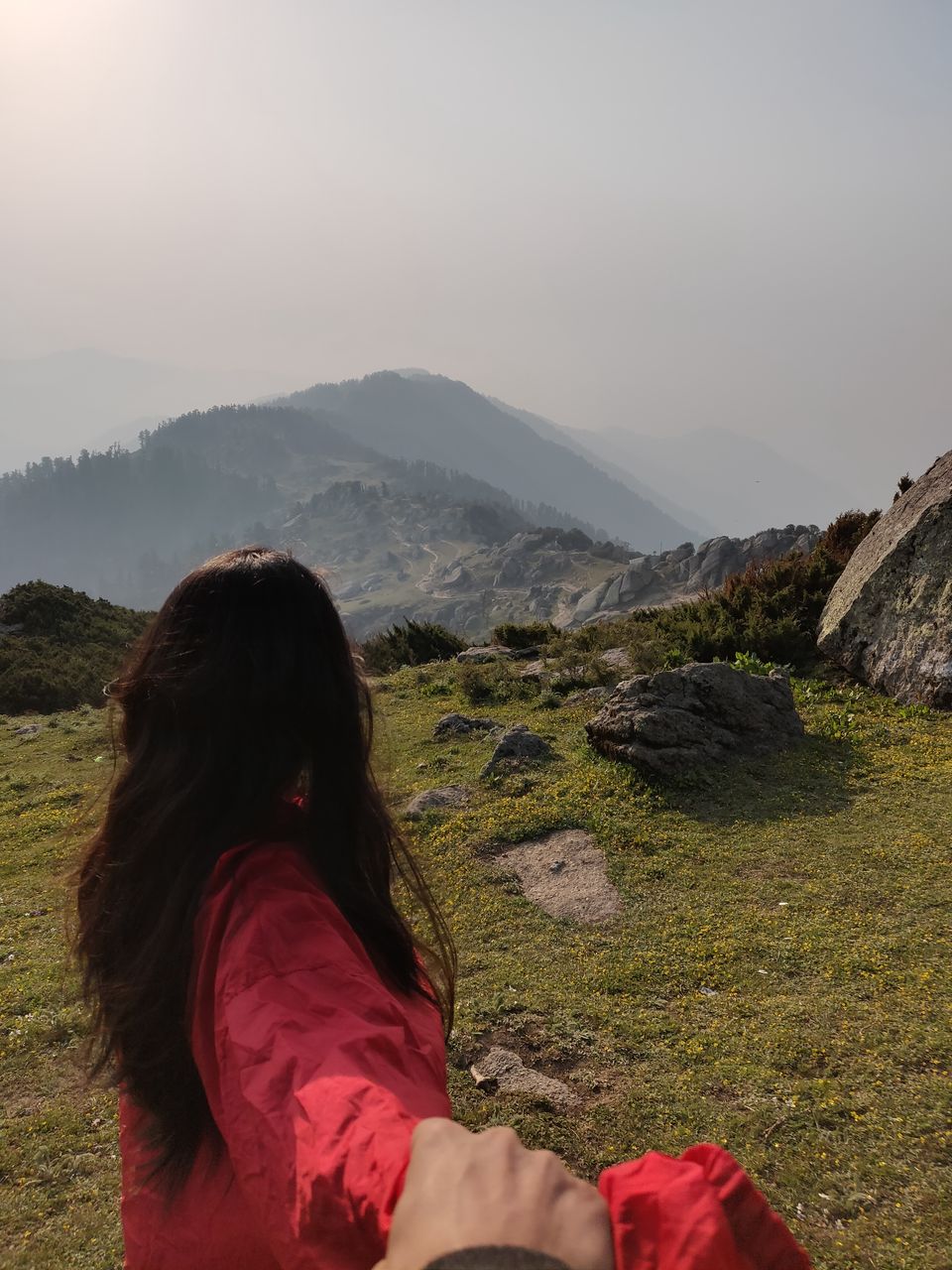 The next morning we went on the top to visit the temple. It is 15 mins trek to the temple from dharamshala. It was breath taking. The view was amazing. After visiting the temple make sure you also go climb the big rock that is near by. Its 10 mins from the temple but the route is different. There is a small ladder to help you climb, but it is very different experience.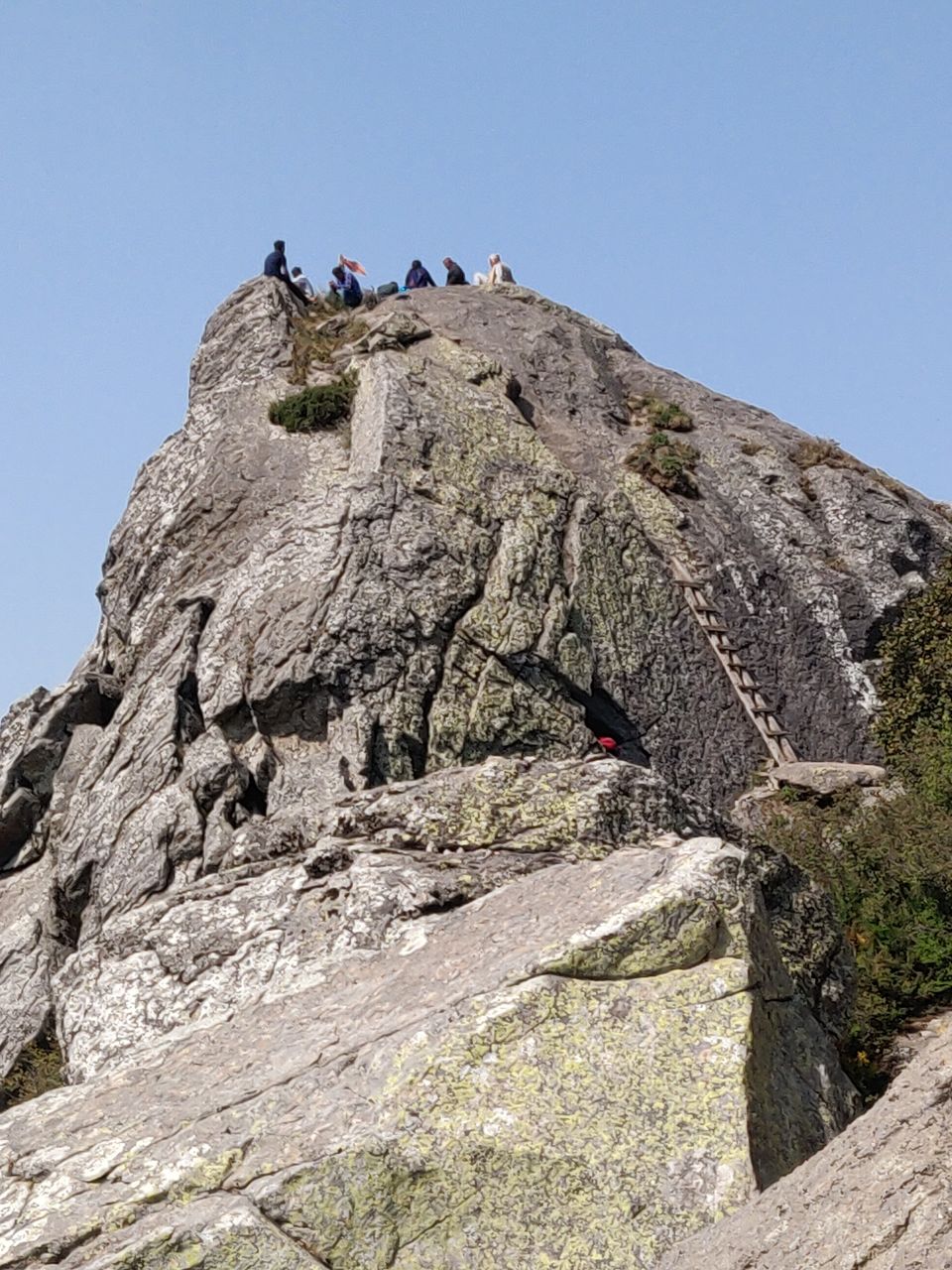 After this we started our descend from the different route which is closer to shimla. This route is 7 kms from the Peak. And who ever comes from shimla comes from this route. And all the mules comes from this route only so the route is dirty also and very steep. After the trek we took a bus and directly went to shimla. We planned to reach Shimla and directly take the bus till delhi but it was very late and we no seats where available on the bus so we had to stay in Shimla for the night. And there is another story on what happened on the next day. For that you can check out my previous post.