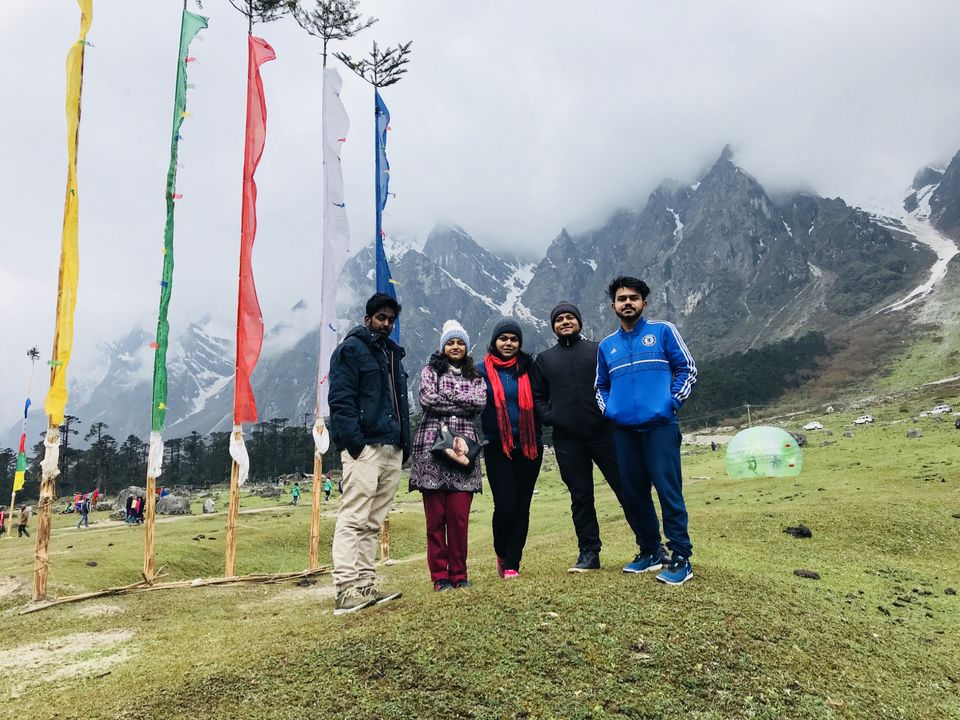 To start with... The experience was written by my girlfriend!
And I quote...
As much of travel enthusiasts we are, this trip to Sikkim was planned as compensation from my guy's side for not taking me along to Goa. He just had to ask once and I was all set to plunge into the lap of the majestic Himalayas. And the fact that we are indeed the children of the mountains added more to the enthusiasm; it was more like exploring our own attic where forgotten things that could awe us reside, the attic devoid of the convenient commonplaceness of the living rooms.
We decided to trip along with three of our common friends. Me and my guy, we took a flight from our present residence, Mumbai up to Kolkata on 23rd of May'18 at around 10.30 p.m. Here, we made a small mistake that made our journey unnecessarily tiresome. We could have taken a flight directly to Bagdogra Airport from where we could hire a cab to Gangtok (the cab takes approximately 4-5 hours to reach Gangtok). The flight to Kolkata was a mistake as a whole day was wasted in travelling from Kolkata (we boarded the train from Sealdah station at 6 a.m. the next day and took a sleeper class since the journey was only of 12-13 hours) to New Jalpaiguri. I would like to mention, for the convenience of the readers who are less acquainted with West Bengal, that Bagdogra Airport is the airport adjacent to New Jalpaiguri. Anyway, we spent the night of 24th May in Jalpaiguri and the next day we took a shared cab to Gangtok which cost us Rs. 500 per head owing to the season being one of tourist peak. In seasons other than this, as we were told by locals and cab drivers themselves, the fare comes as down as Rs. 200/-.
The road from New Jalpaiguri to Gangtok was a beautiful manifestation of the proverb which says that the journey tells you a lot about the destination. The drive was almost of 5 hours but it seemed like just one, all thanks to the scenic route. All along we were being accompanied by the river Tista, changing her curves and complexions every now and then, seducing us to the extent where we thought that her threshold of beguiling us couldn't go beyond (Tista must have been smirking at our limitedness of expectation that time).
The fifty shades of green all around her absorbed us like some intoxicating aroma and before we could put our awe together to get any sober, we were in Gangtok, a town like none other.
Gangtok doesn't look like everyday India. The Sun doesn't pump out all your body fluids and you won't find uncles exhibiting their bear bellies off their drenched vests to calm a scorching heat or any Chintu Pintu peeing at the roadsides. Gangtok welcomed us with breeze, fragrance, colours, cleanliness and a sorted busyness of town life. The traffic rules are adhered by without people feeling those hurting their ego; no one overtakes or leaves the helmet back at home. All around the town, there is roadway on one side and broad, railed footpaths for pedestrians on the other, along with foot-bridges at regular distances for the purpose of crossing the road. And the people, I mean, the locals, they look and they are so adorable. The way they walk, they talk, they smile and above all their generous nature; they would warm your heart. One thing that must be mentioned about them is that they are essentially fashionable people adding largely to the overall beauty of their town. That night we took a walk round M.G Road which looks like a pretty American dream with all its lights and gardens and dressed up dwellers.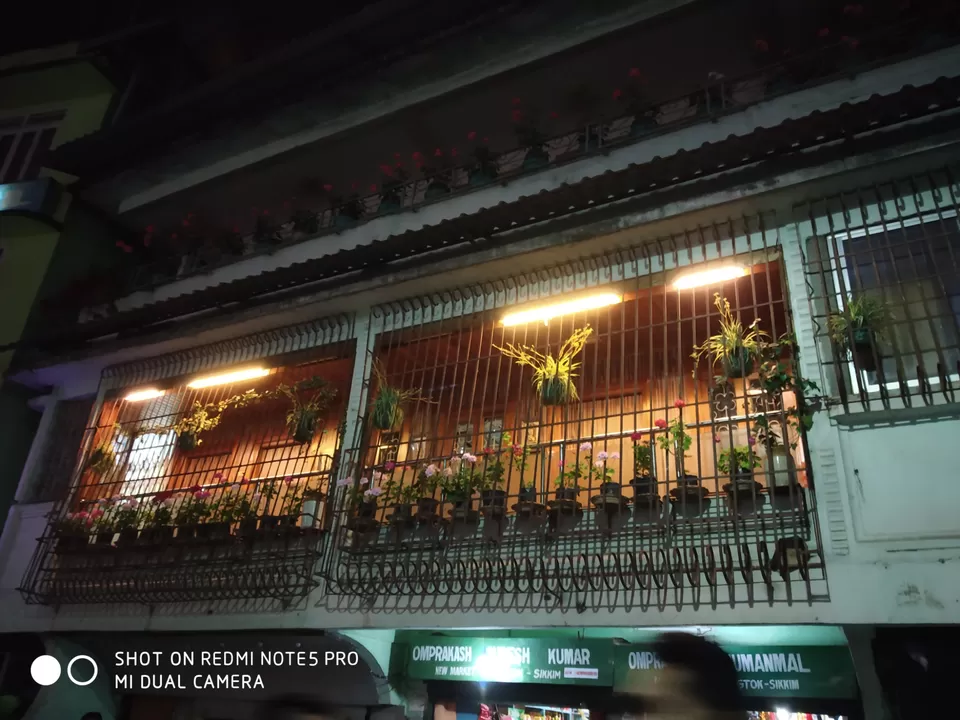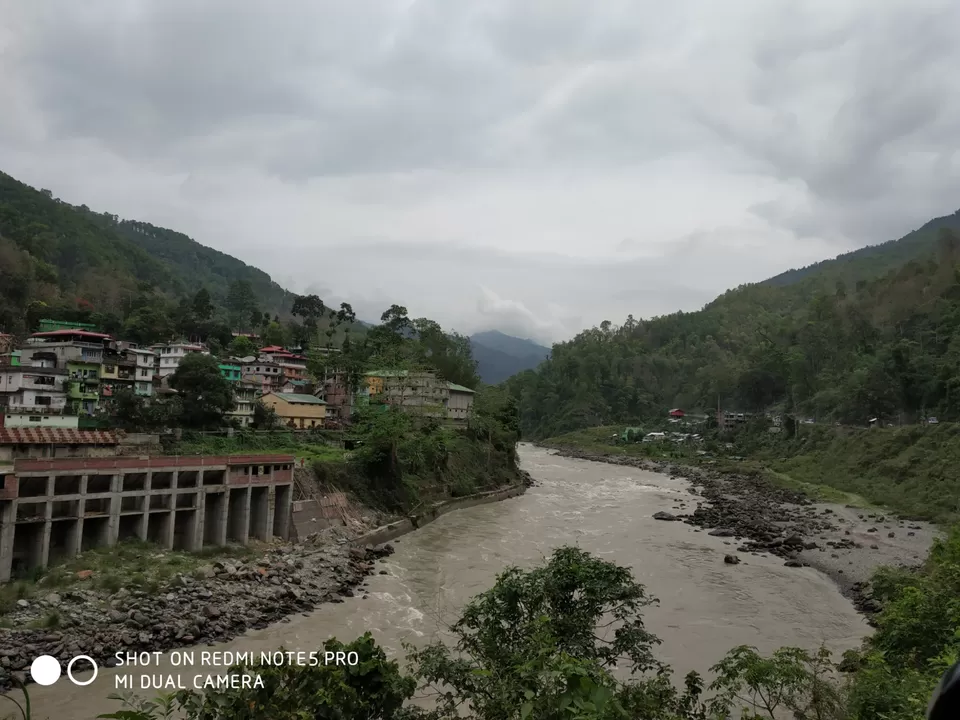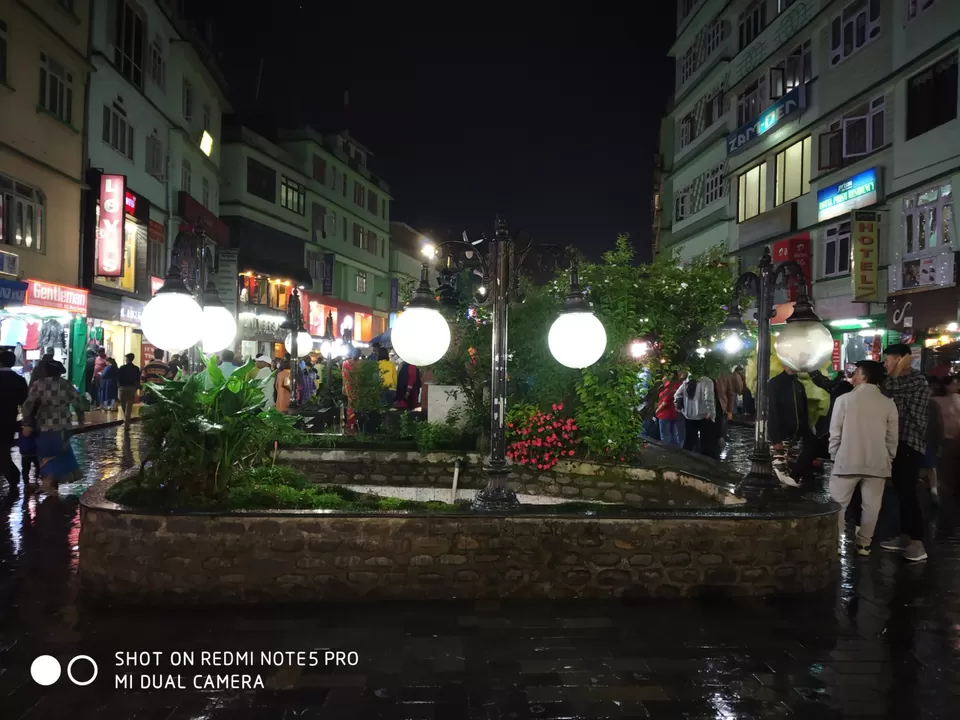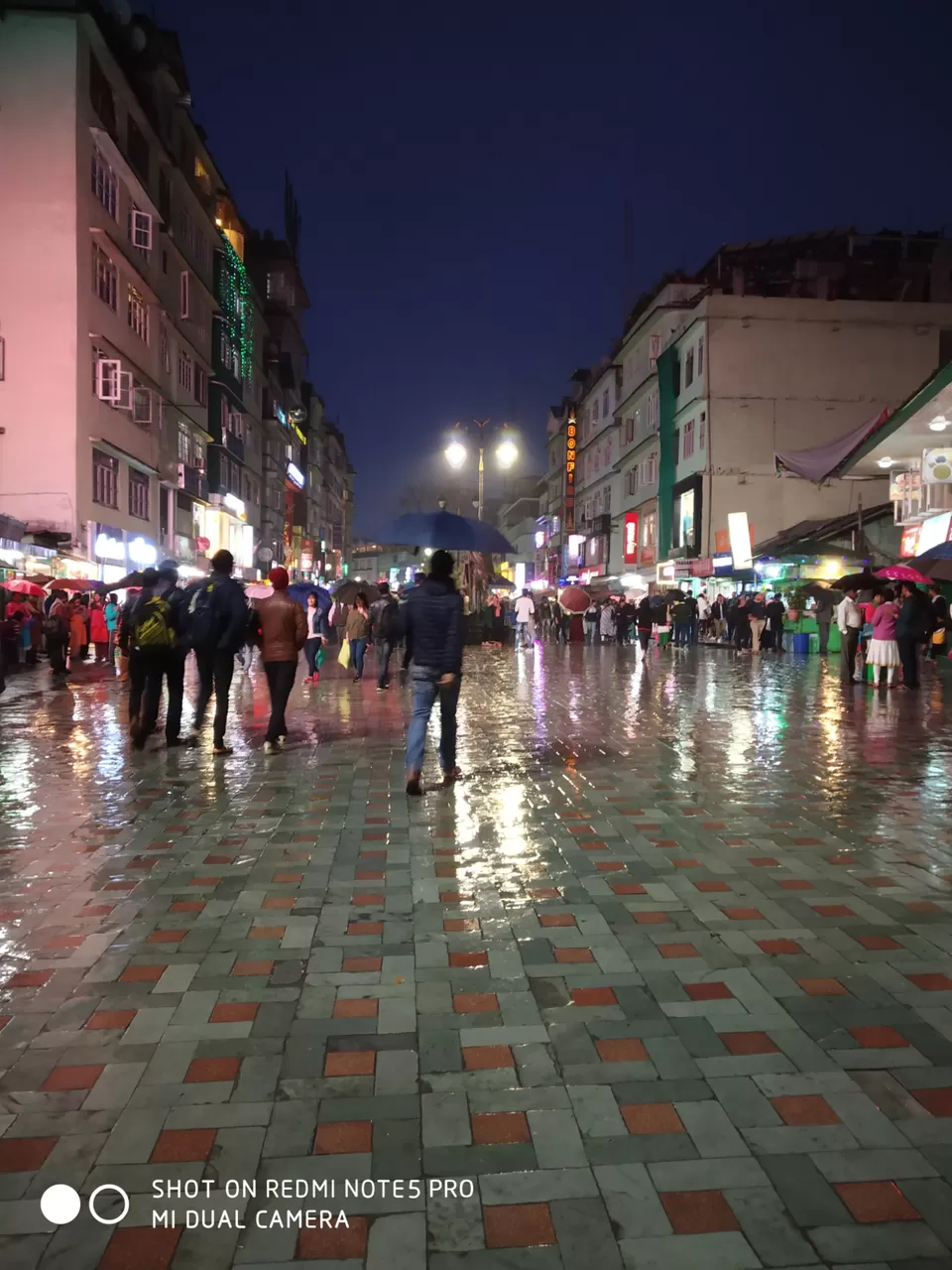 On day 3 at Gangtok, i.e. on 26th May, we decided to go site seeing in the town itself. We took a cab which cost us Rs. 2.5k. Yes, it was too much but it was also the peak season. After we were done, we both agreed that it was not worth the money. Gangtok, despite all its beauty, cannot appeal much to the saturation of people who have, for long, nourished love for the mountains. We found it mediocre and sort of plasticized for the sake of tourism. Among the places that we visited were Banjhakri Falls, Rumtek Monastery, Tashi viewpoint, Ganesh tok, Hanuman tok and the Flower exhibition centre. We also rode a ropeway costing Rs. 117/- which was nothing remarkable and just gave us a view of the city from not too high, which we were already having from our hotel room window. Gangtok is definitely a cozy place to chill out but not that much of a quencher to hardcore travel thirst.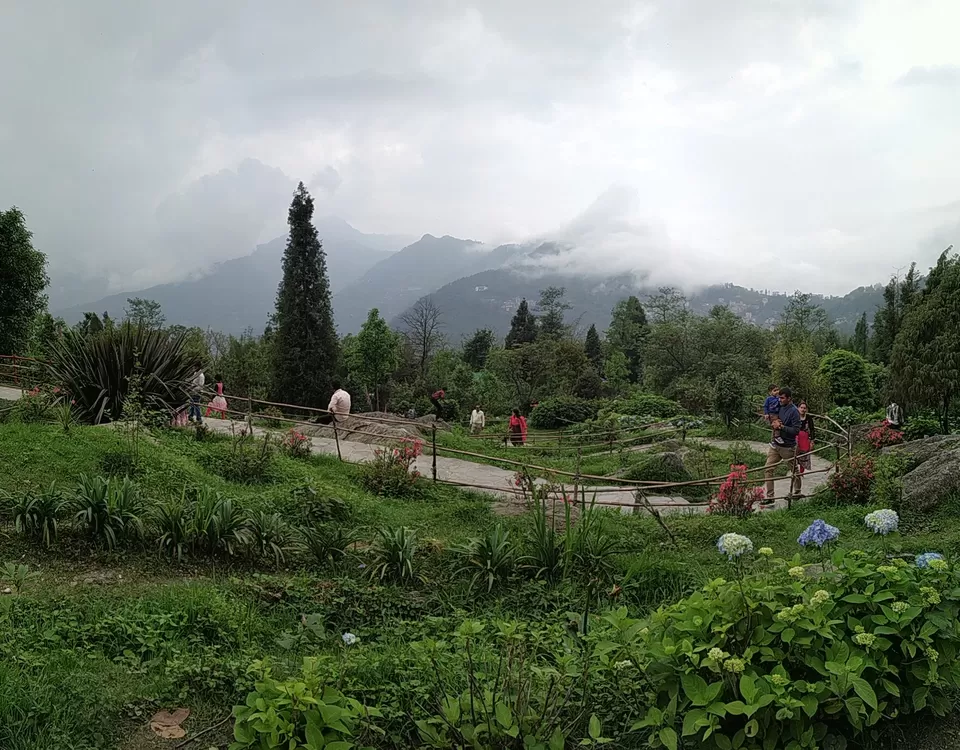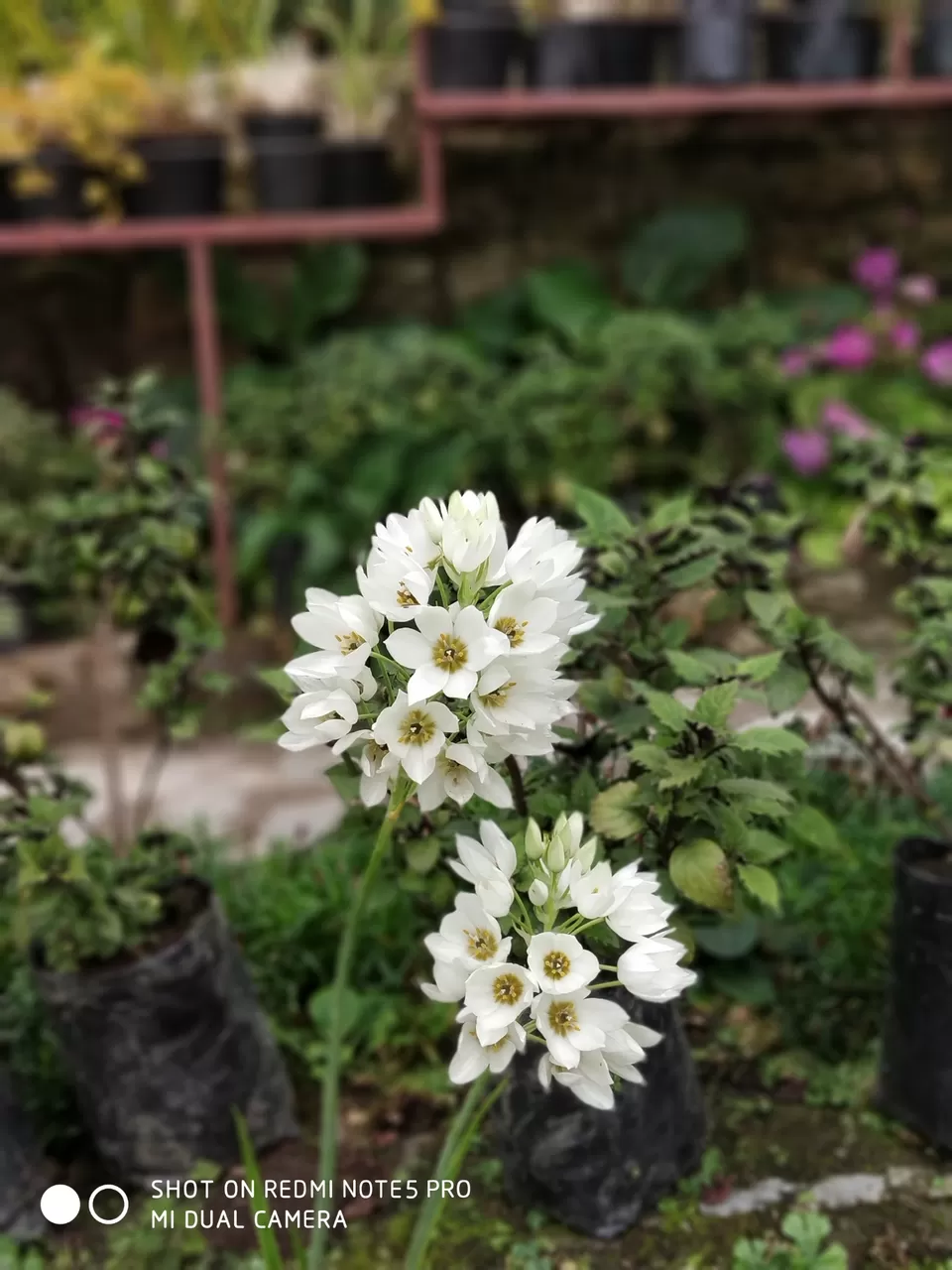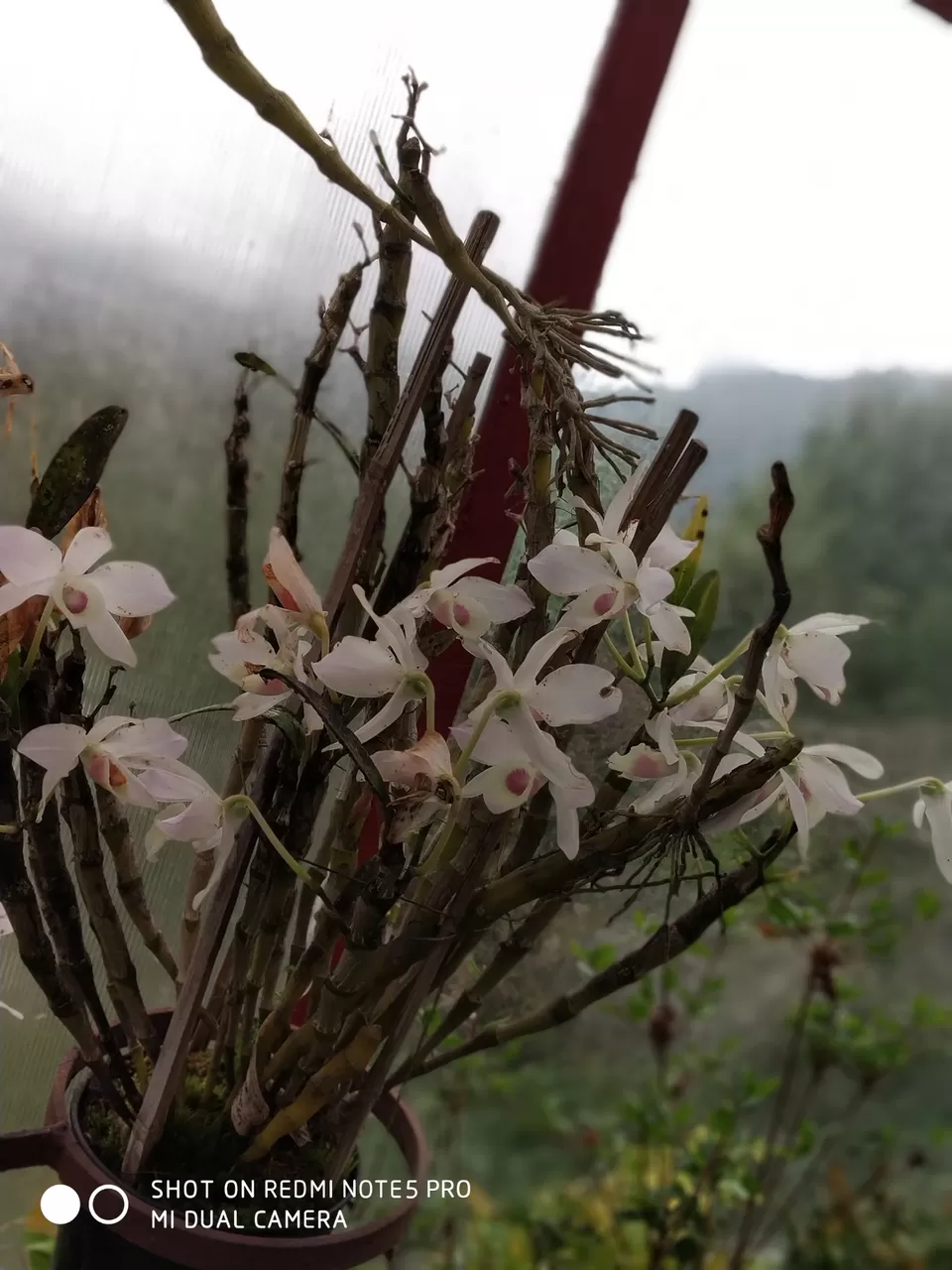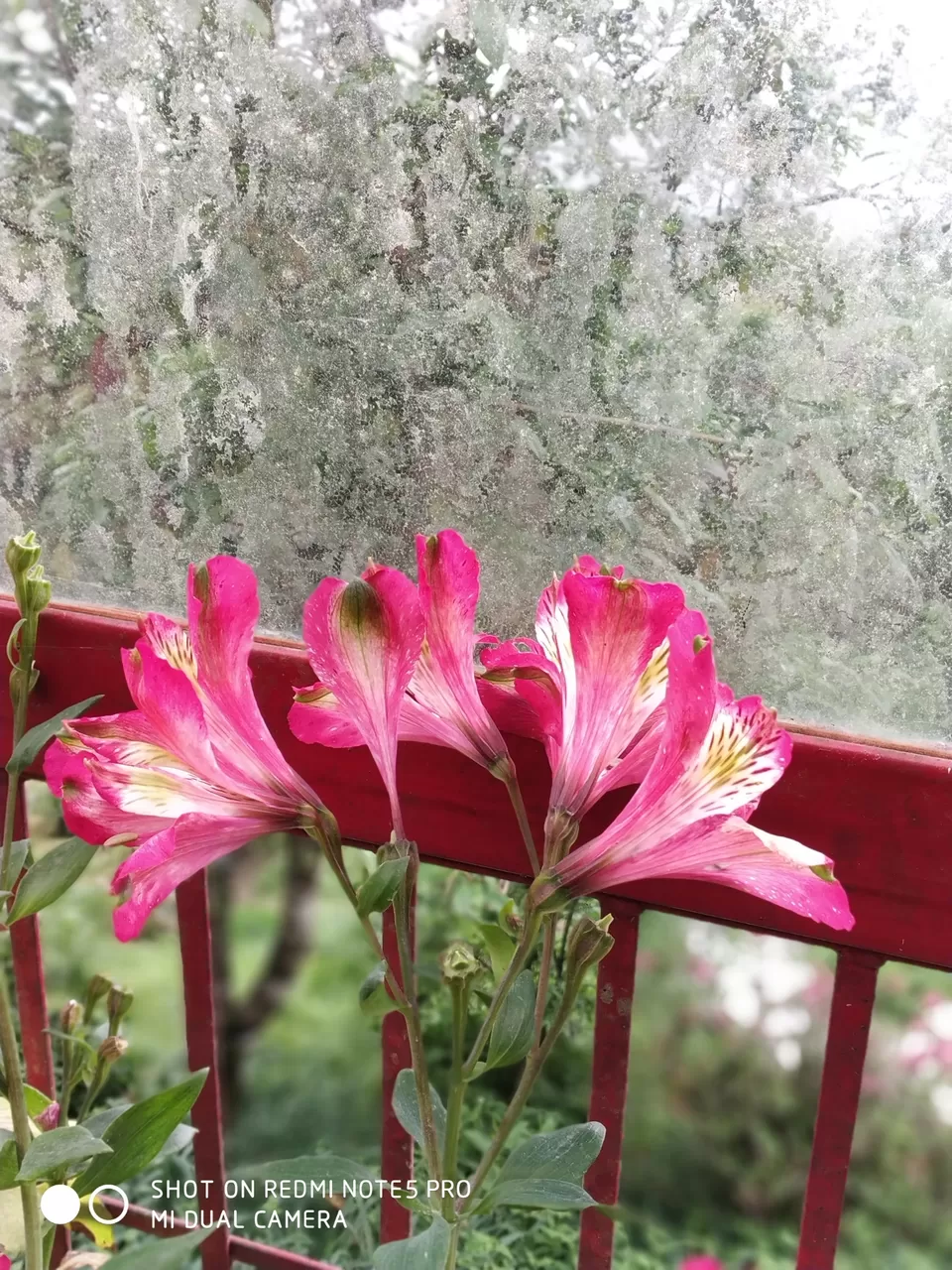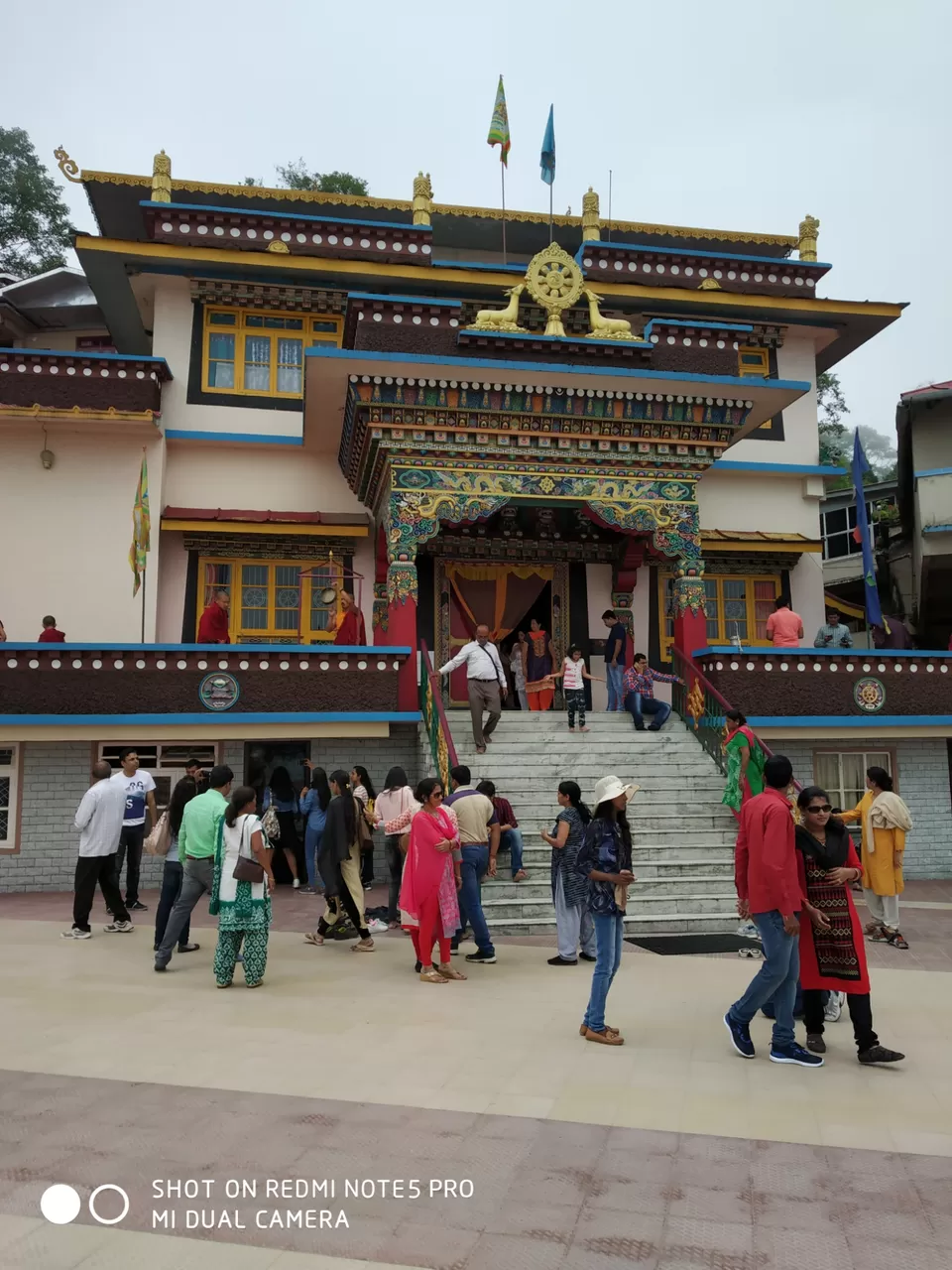 By the night of 26th May, our friends had reached Gangtok and the next day we checked out of the hotel for the part of the trip that we had actually gone for – North Sikkim. We had our Sumo Gold pre-booked for Rs. 15,000 (it would have cost us twice provided we spot-booked it). Heading towards Lachen, the five of us didn't anticipate what awaited us on-route. The road to Lachen was as dangerous as it was beautiful. Although it exhibited heights of engineering skills, it was still fearsome. We were climbing and the roads passed through threatening waterfalls. I was amazed at the driver's expertise. We couldn't help looking out the cab windows but it was also a frightening us. A tiny miscalculation of the tyres and we ourselves wouldn't be able to fathom our existence, let alone others. What took away our speech away was witnessing the peak of the mighty K2 gleaming gold and reflecting a heavenly illumination to the sky, under the setting Sun. We stopped in front of the exquisite Naga Falls. Standing on the roadside, one can see the Tista flowing on the left and the Naga Falls roaring on the right, bound by brownish green hills and clouds floating just before one's face. You can actually walk through the clouds. As we drew closer to Lachen, Tista, who was accompanying us a second time, was as if mocking us for our awe at her beauty en route Gangtok. We were very close to her origin. There she was at her puerility, taking leaps and jumps, sweeping everything on her path, being carefree and so, being innocent and ferocious at the same time. Her waves knew no discipline. A smile passed my face as the rocks beneath her violent splashes reminded me of the annoyed faces of nursery school teachers. After a journey of almost 8 hours we reached Lachen where our driver had already arranged for a comfortable home stay. Although a wet and drizzling place, I don't remember receiving a warmer welcome and tasting a dinner that delicious anywhere else.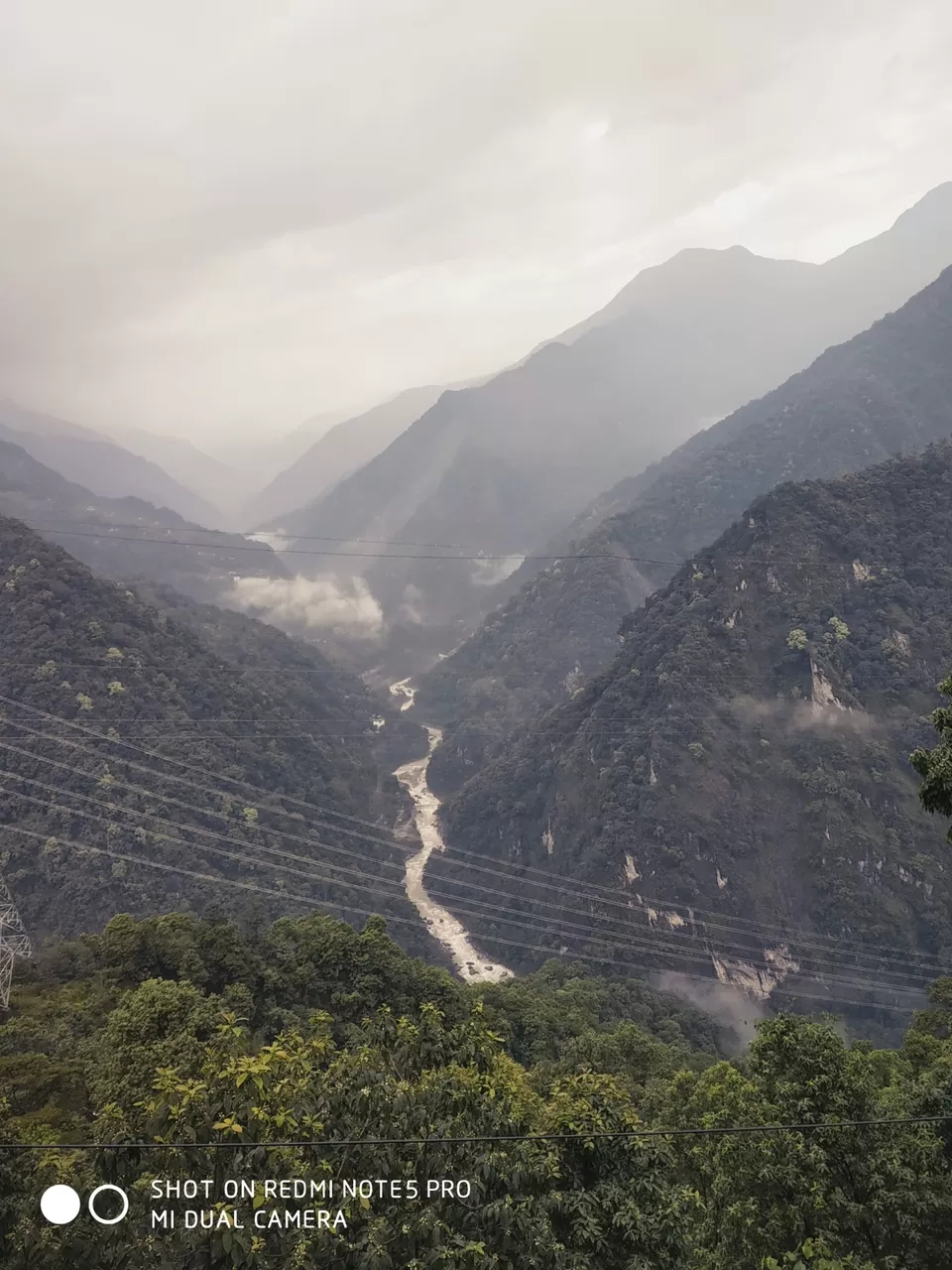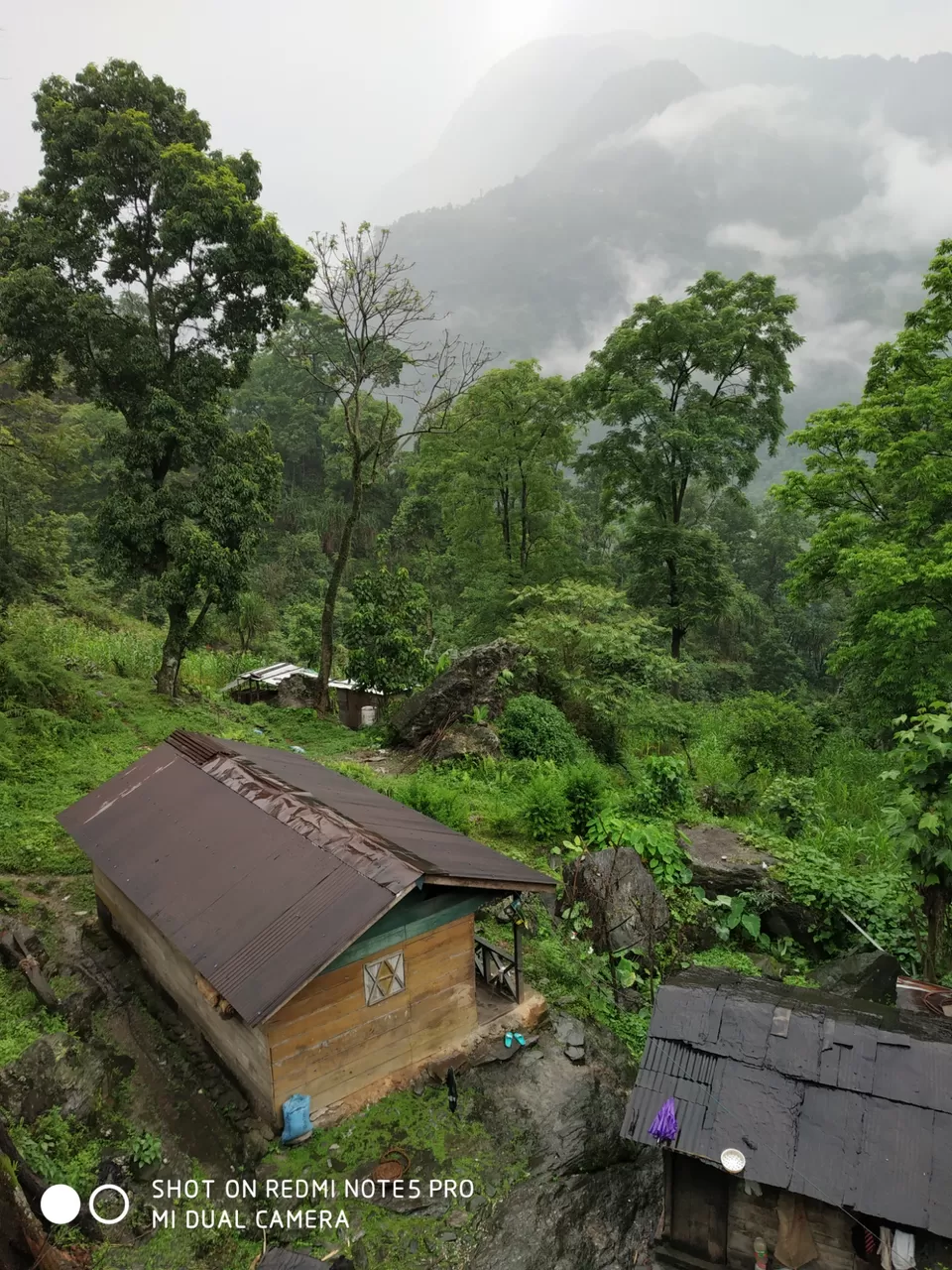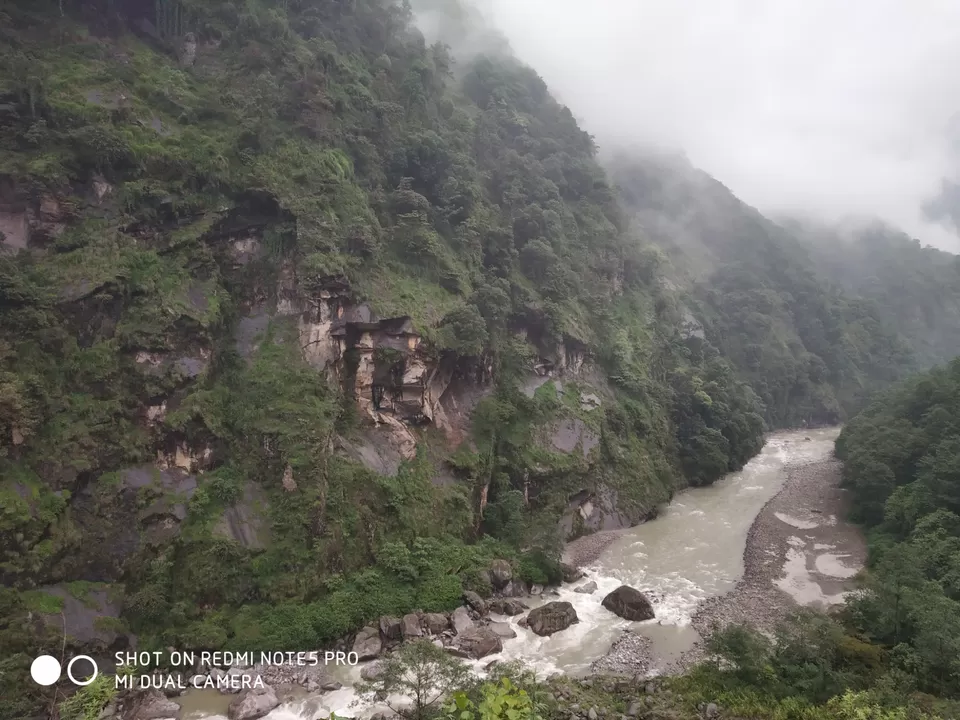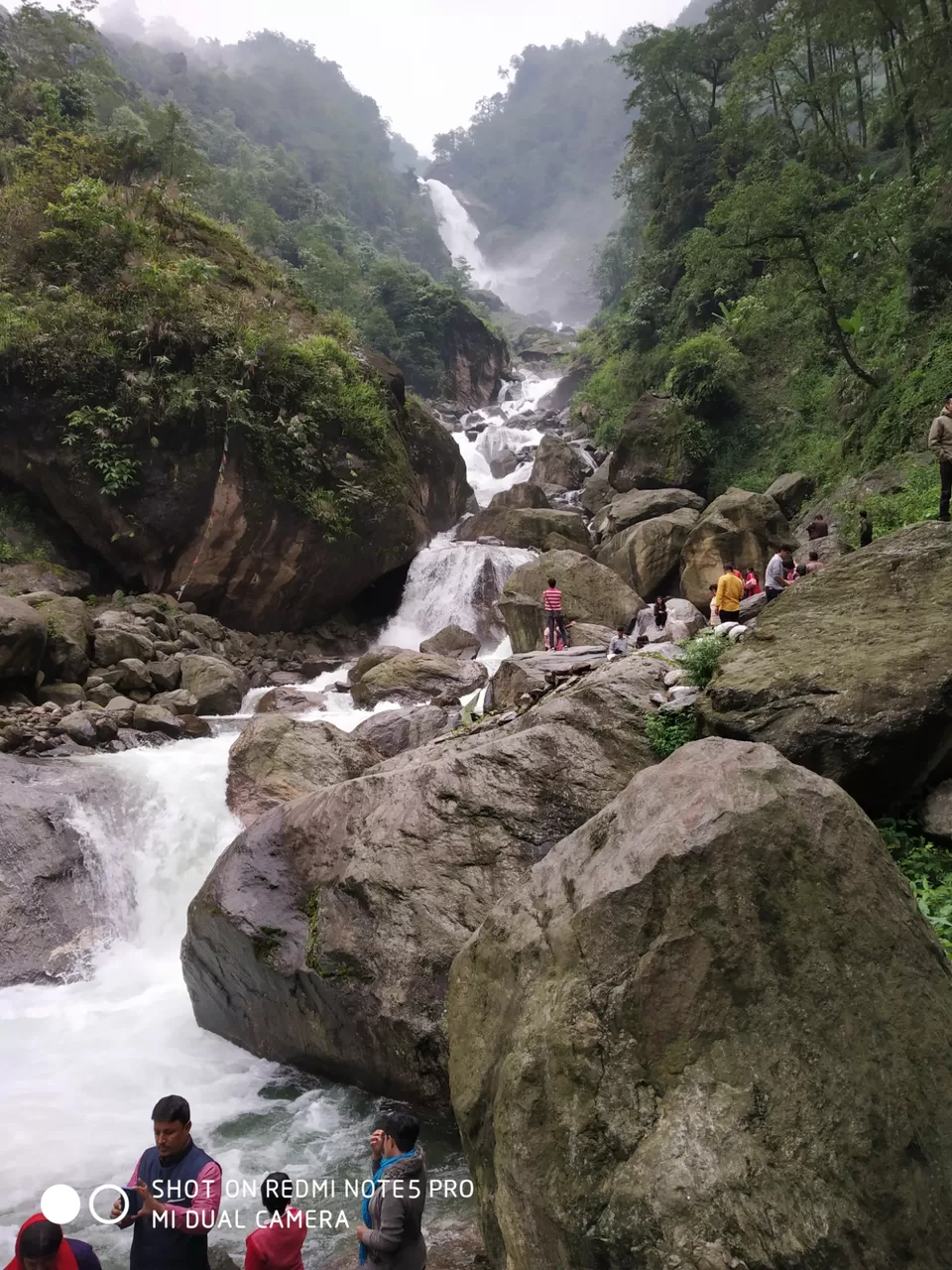 Next morning, we were all set for the extreme of our North Sikkim explorations. Yes, we started with the toughest, the Gurudongmar Lake, one of the highest lakes of the world situated at an altitude of almost 18,000 feet. The surroundings looked like the Shire, the world of the hobbits but as we got up higher and nearer to our destination, the vegetation began to decrease. Small patches of snow began to show up igniting utter excitement in us. Gradually everything except for the road we were traversing became white. People fattened by their numerous layers of clothes and herds of yaks that were until then only heard of, far off creatures to us, showed up. We were in a live dream. It was far, far, far better than what Bollywood sells us in the name of Switzerland. In fact, comparing would be a shame. We had to stop at the check post and we took full advantage of that, touching the soft, white, diminishing magic and clicking with it. The road after the check post until Gurudongmar was more amazing than VFX worlds of super heroes, interspersed with white and a beautiful greyish brown. We were extremely lucky to have enjoyed snow fall too as it was odd at that time of the year. And then, at last, happened the orgasmic moment, The Gurudongmar, the possessor of the purest of all blues. It took our breathes away, metaphorically and quite literally. Camphor stuffed into our nostrils and chewing popcorns every now and then to maintain adequate respiration, we stood cold, blue and spell bound before the Gurudongmar, whispering every bit of the depth and magnificence that its name suggests. It surpassed all that our imagination could afford, it went beyond our sense of reality. We were intimidated. No one spoke a word on the way back to the hotel.
The same day after lunch we started for Lachung. Just as Lachen, there too a homestay was arranged for us.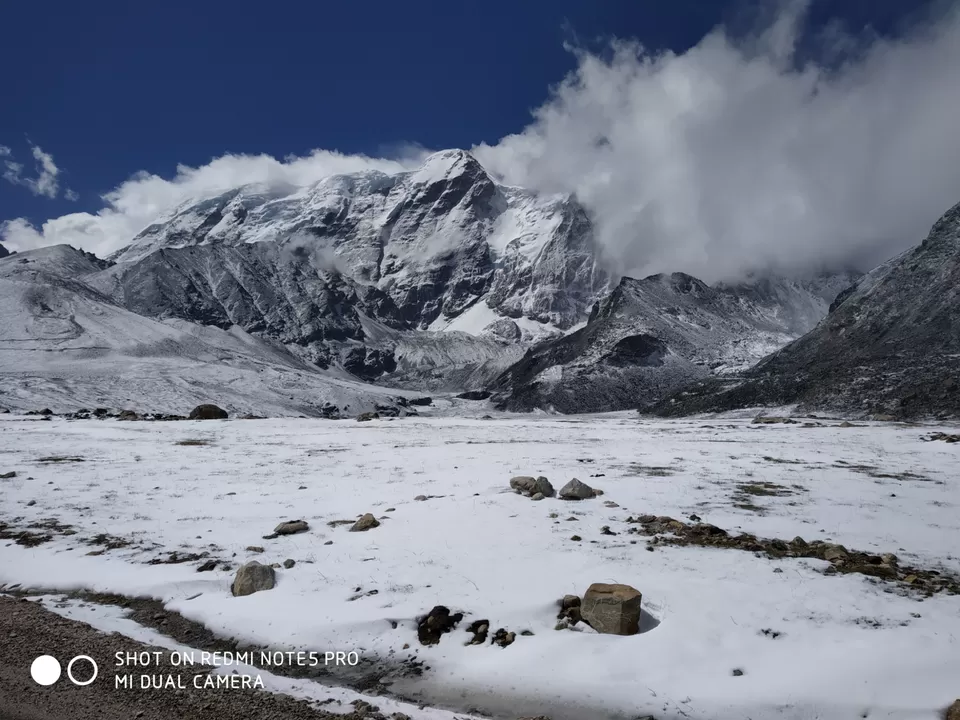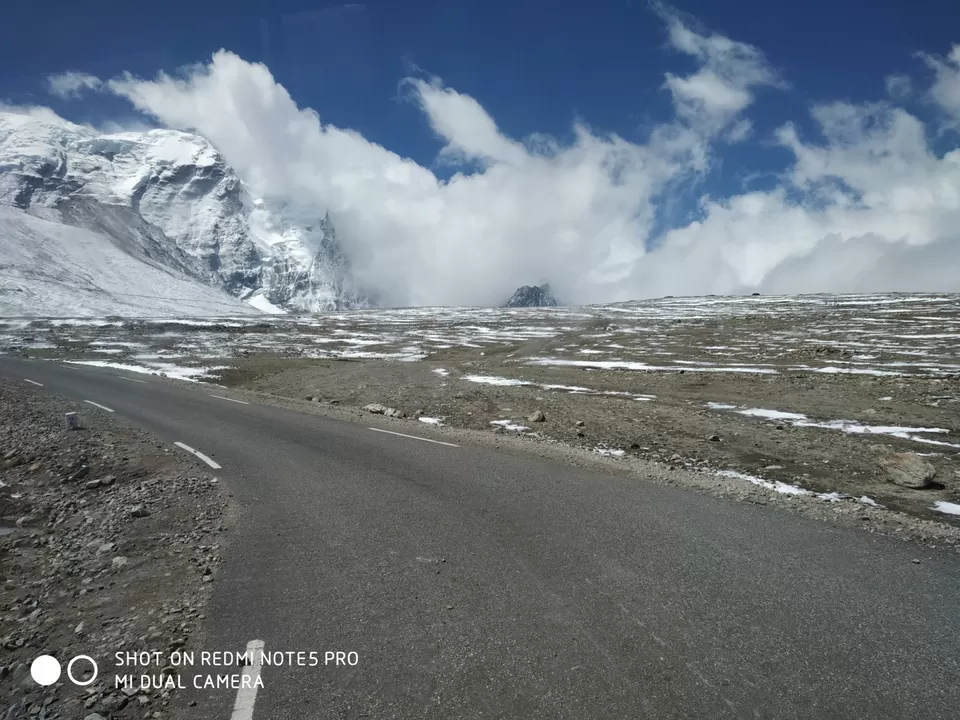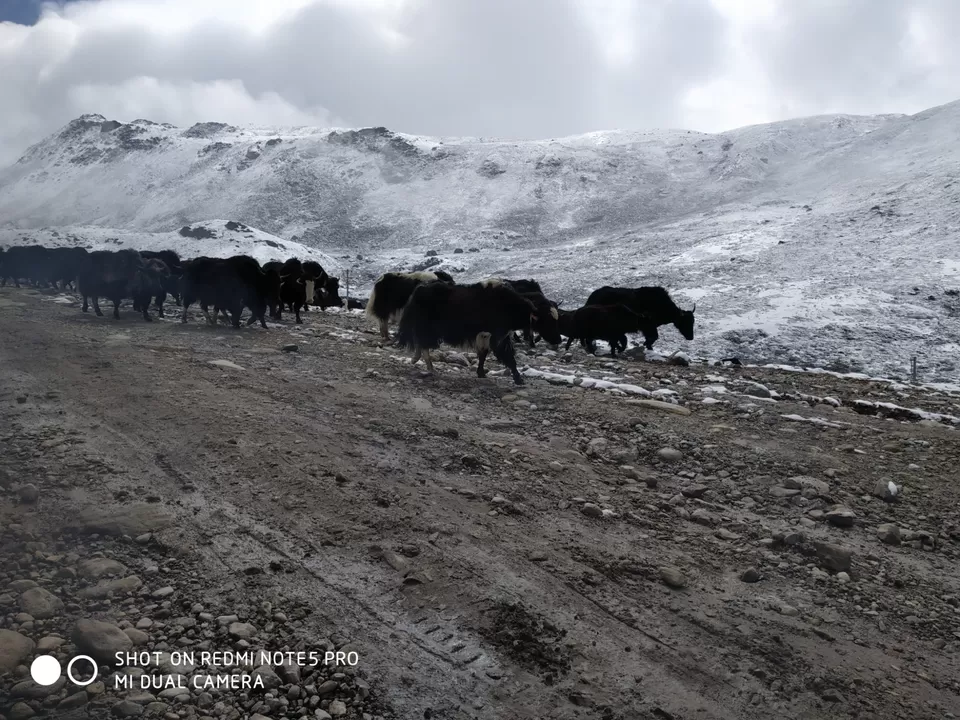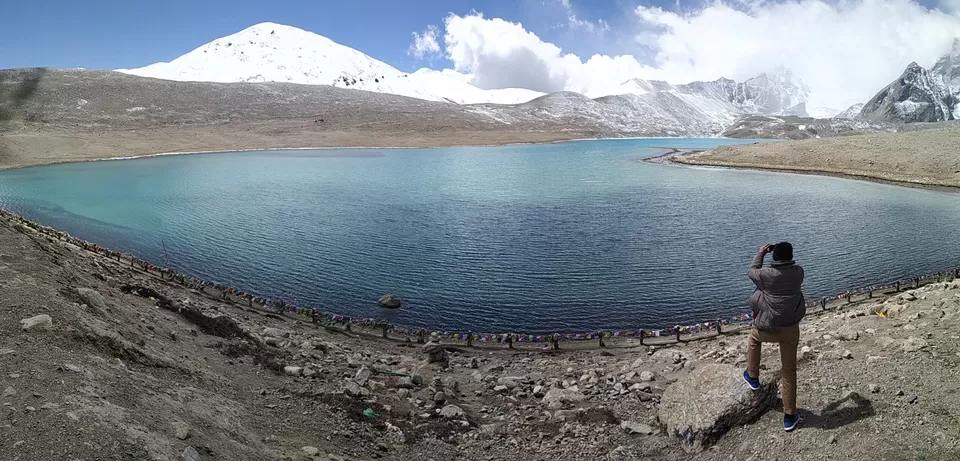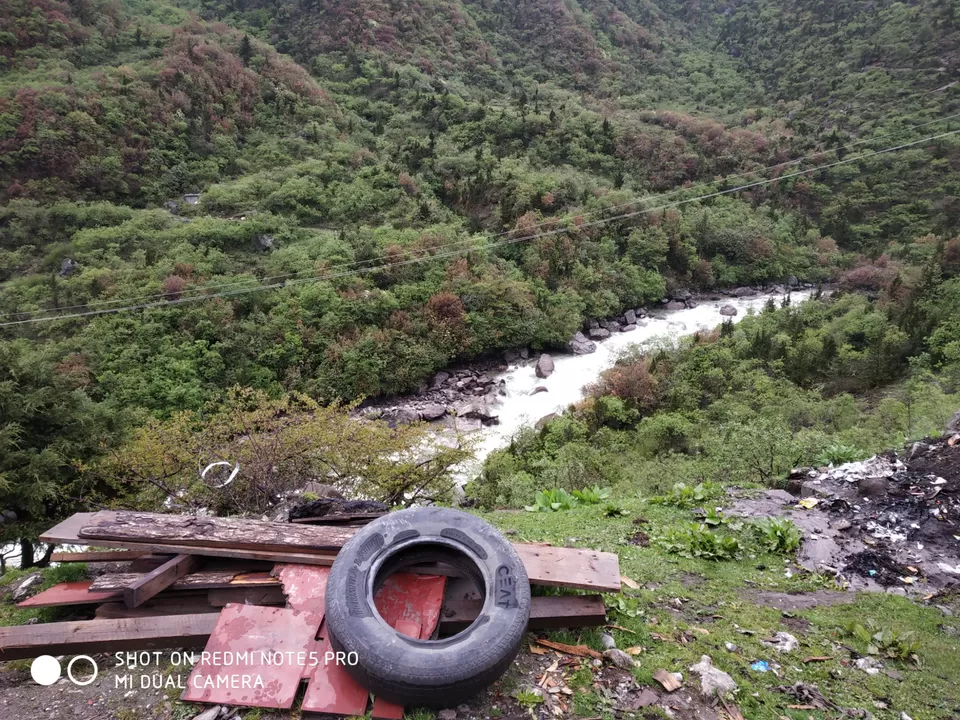 The next day we got up early for Zero point and Yumthung Valley. Well, the valley of flowers was a wonderland for us. I couldn't comprehend how that much greenery made itself possible in that chilly weather. It was so cold that I could hardly stretch my lips to even smile and my complexion was rendered reddish. Yumthung is the home to the rare flora Rhododendron too. The location felt exotic. A sky blue brook streaming in between the patches of snow and the green-yellow pastures! The five colours of the Tibetan prayer flags added serenity to the place. Despite the biting cold, the place felt calm and peaceful. The Zero Point on the other hand didn't give us anything new as we had already had the taste of snow the earlier day on our way to Gurudongmar. Nevertheless, we decided to take enjoy the place. We tried to track up the snow laid hill and slid down from whatever little height we had attained, tried to make a snowman which looked so horrendous that if it came to life it would scare the shit out of us. Having being done with doing all that, we decided to go back to our homestay and have our lunch quickly as we were supposed to return to Gangtok the same day.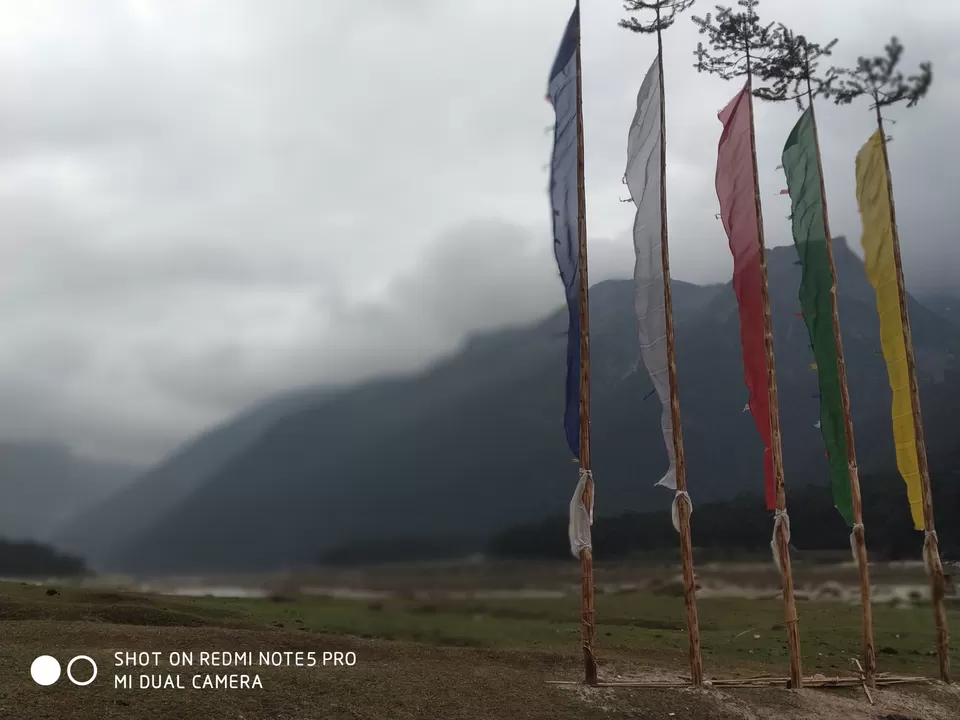 The next day it was time for us to visit our last spot which happens to the tourist-favourite in Sikkim. Yes, the Nathula Pass, in the land of the Yetis. The place and the way to it were both, quite obviously, extra crowded and it took us some boredom to reach. If it's not extra cloudy or foggy, the Chinese flags are visible from the parking zones only. Beyond that line, no one is allowed to carry mobile phones, cameras etc due to border security issues. We climbed up to the zero point and it felt nice to see how the soldiers, although guarding the boundaries of their respective nations, were in practice of amiable behaviour towards each other, even in that not too amiable climate. After that we visited the famous Baba Mandir, the story of which I shall not share here and the War Memorial Museum. These are very conventional spots to cover yet nonetheless important. And this was also the end of our Sikkim tour. Due to lack of time, we couldn't visit other parts of this Paradise on Earth but we would consider this an excuse to return there someday soon. It was not just a trip, it was an achievement which taught us the difference between dream and dreamy