Jaisalmer, Famous for its Camel Safari, Golden Fort and Thar Desert is an almost non fertile land town in Rajasthan state of India.
Tourists usually come to visit Jaisalmer in Winter months i.e from November to February to enjoy desert chilly winds and specially new year.
One of the prime attraction of this place is Kuldhara Village which is known to be Haunted and there are many stories associated with the place.
This town exists but does not. If you have heard of this place, there must be many questions about this place in your mind like:
What is the Story behind this village?
Who used to live here?
Why was it abondened?
Why is it called Haunted now?
Entry Fees details
History Of Kuldhara
Palliwal Brahmins, a tribe that was well settled in Kuldhara for many generations, suddenly abondened this place and gave it a curse of being remained unoccupied as they left the place one night.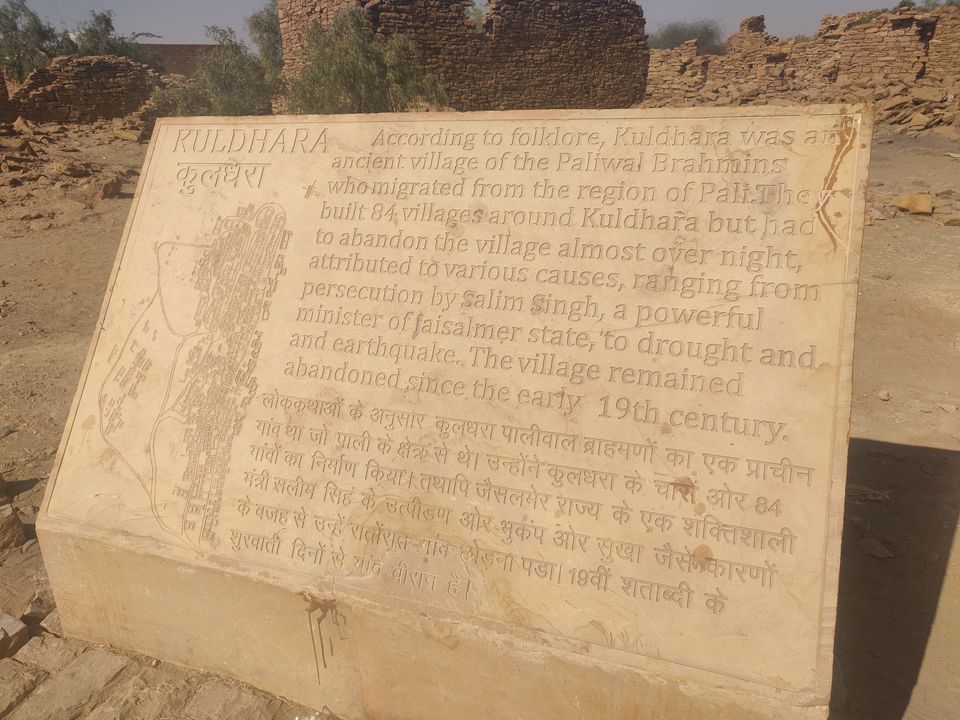 Reason they did so was that one of Minister of Jaisalmer Royal Family named "Salim Singh" had his eyes on the daughter of chief of the village and he gave them ultimatum of getting him married to her else he will destroy them. When the chief rejected this offer, he lied to them that it is King's order and thus, finding no other alternative, the tribe abandoned the village one night and cursed the place to remain unoccupied in future.
Other story says that there was a drought in the area and also the ministers were doing bad behave by not understanding their situation so they left the place.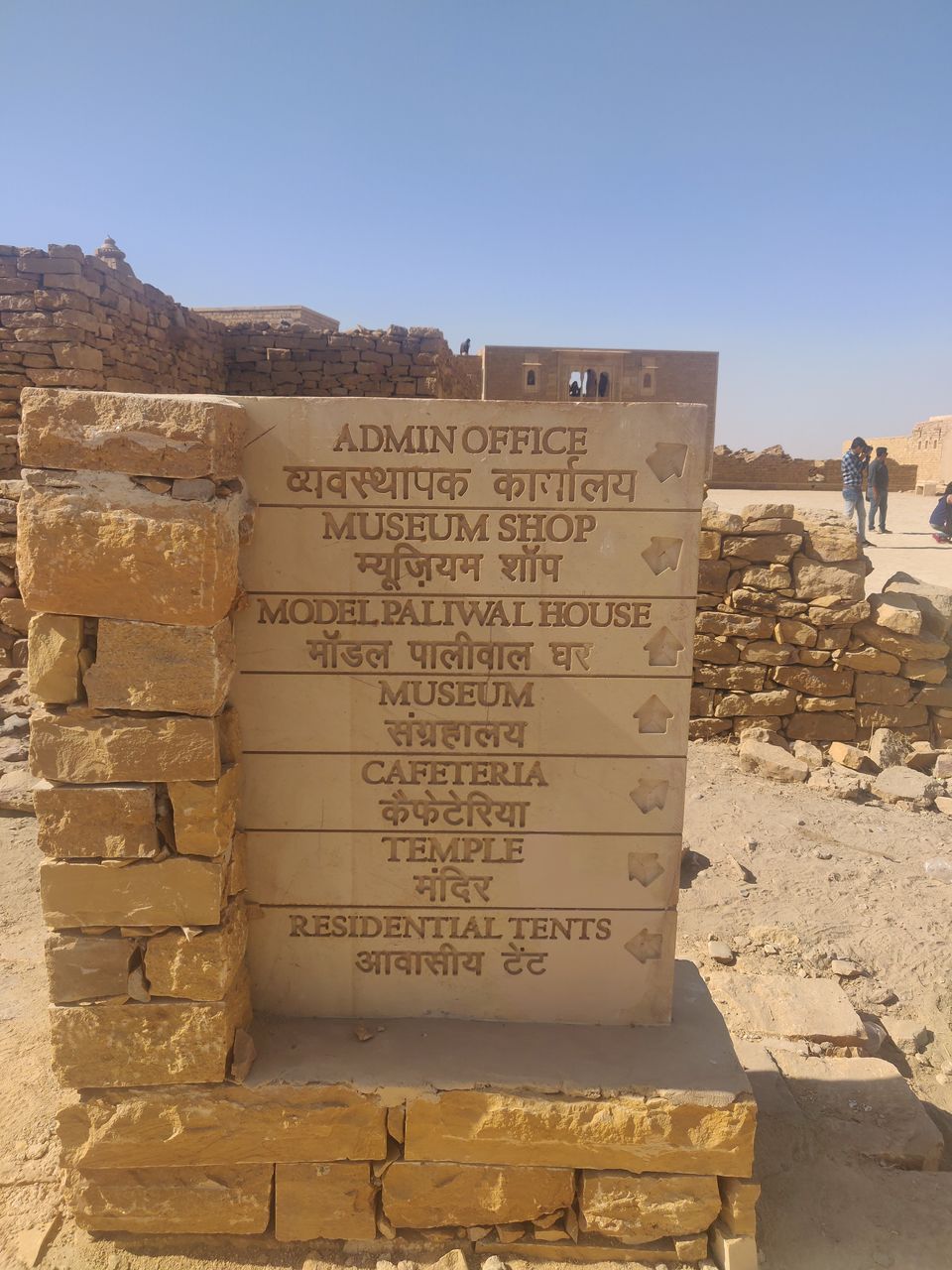 So, There exists Admin Office from Rajastan Tourism in the premises. As the village was totally ruined in centuries, the Rajasthan tourism board built 2/3 Model houses to give tourists a proper view and feel of the actual village.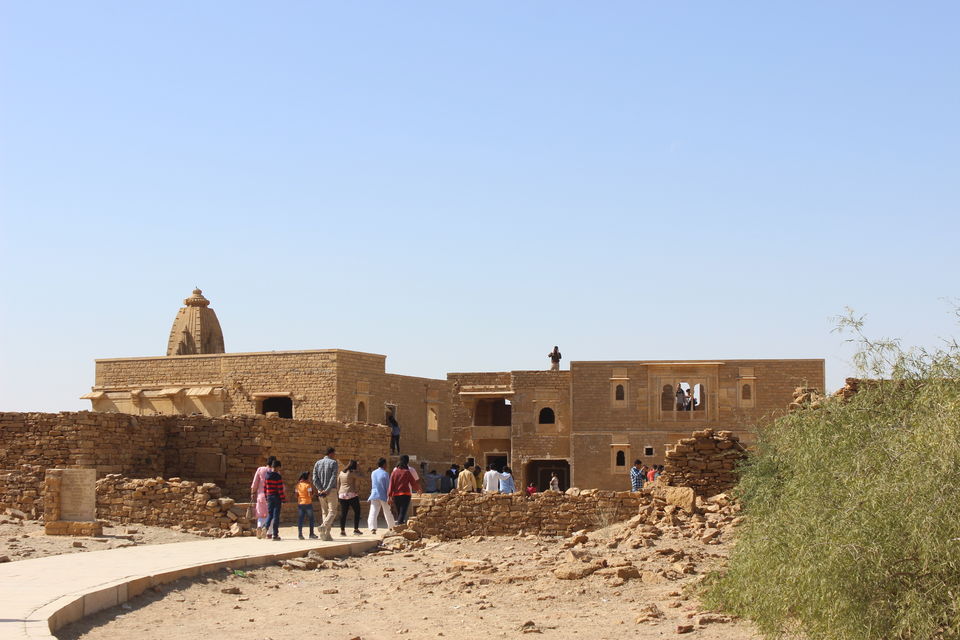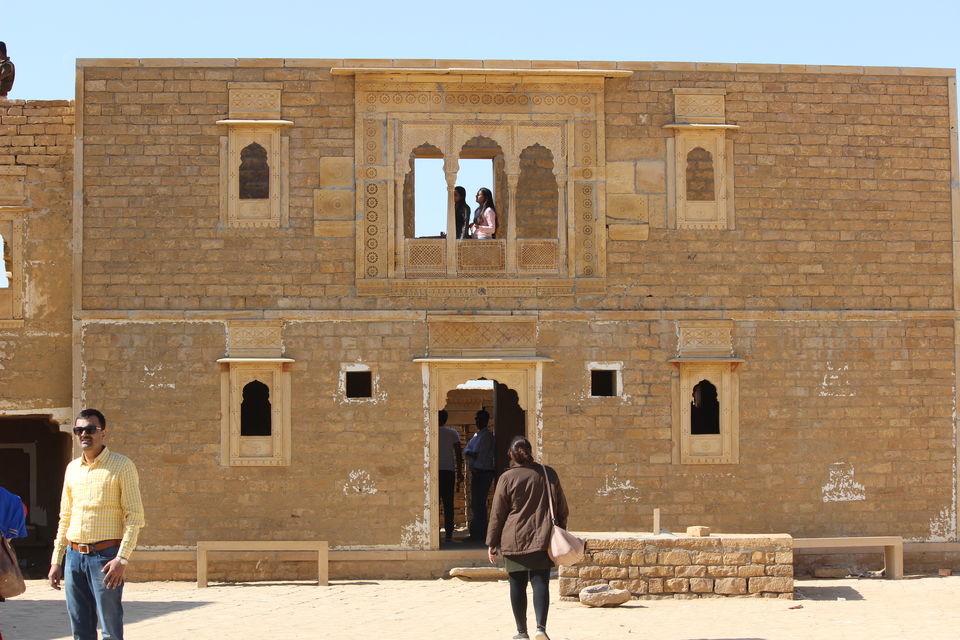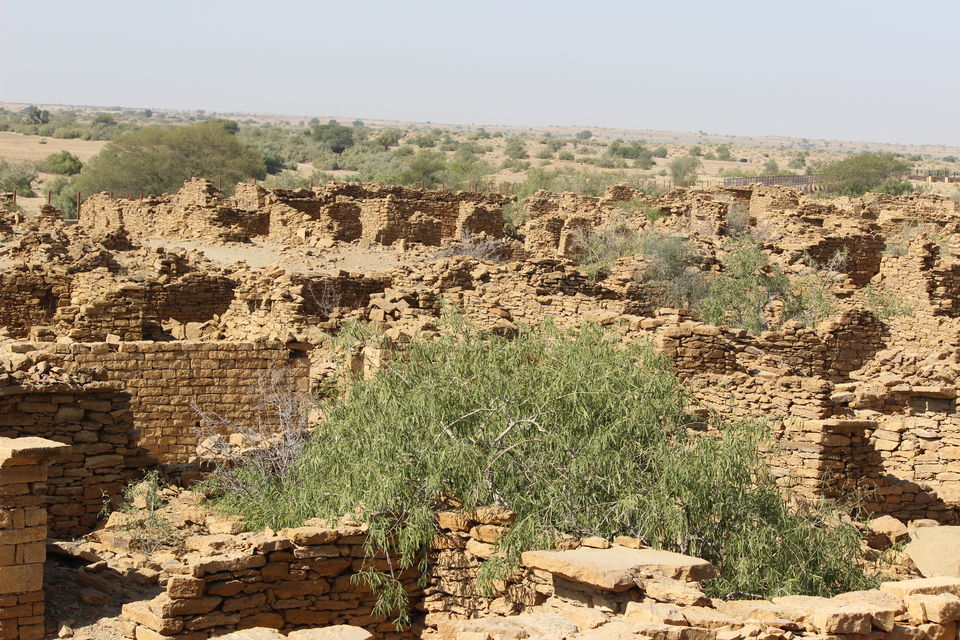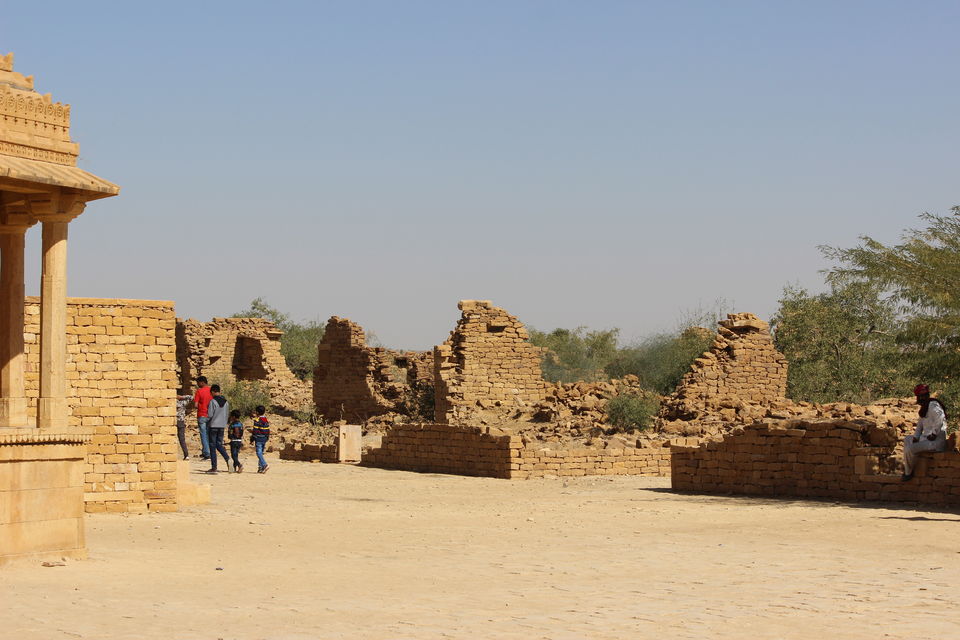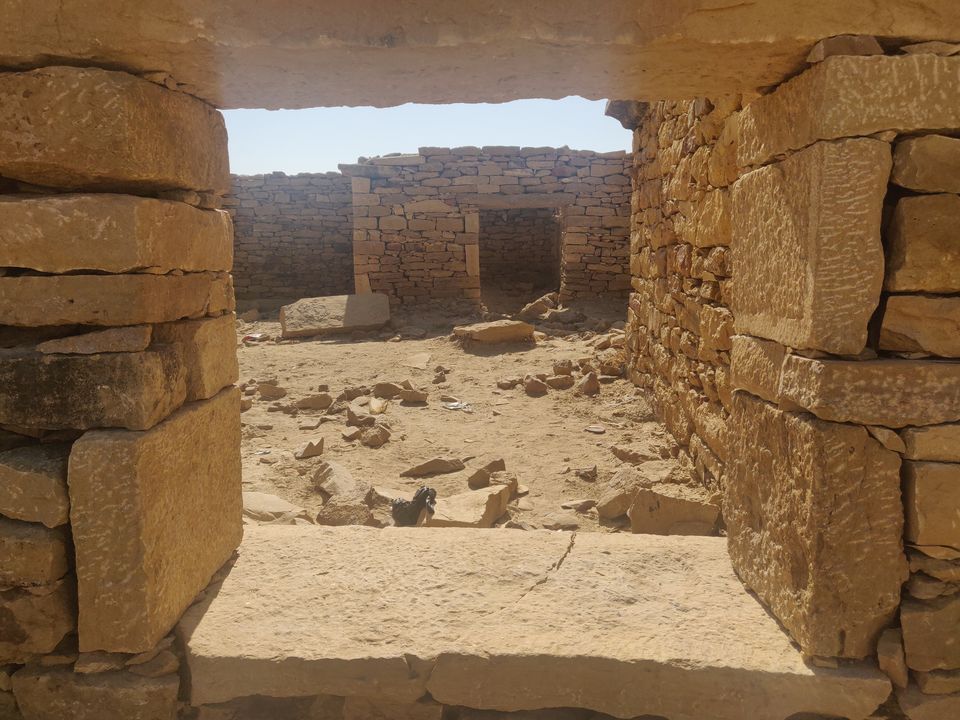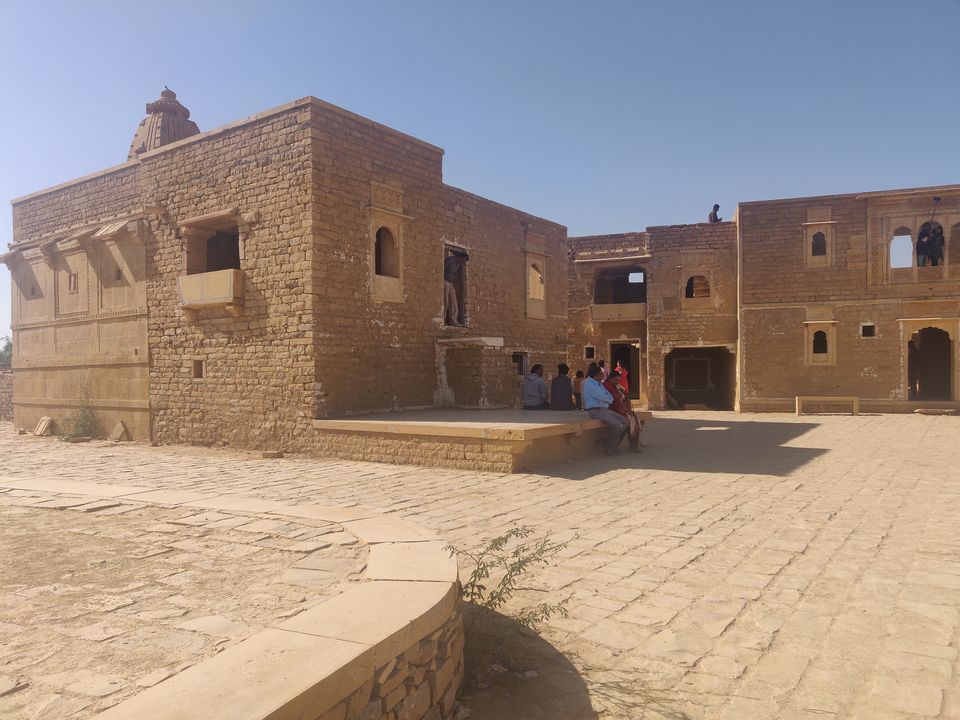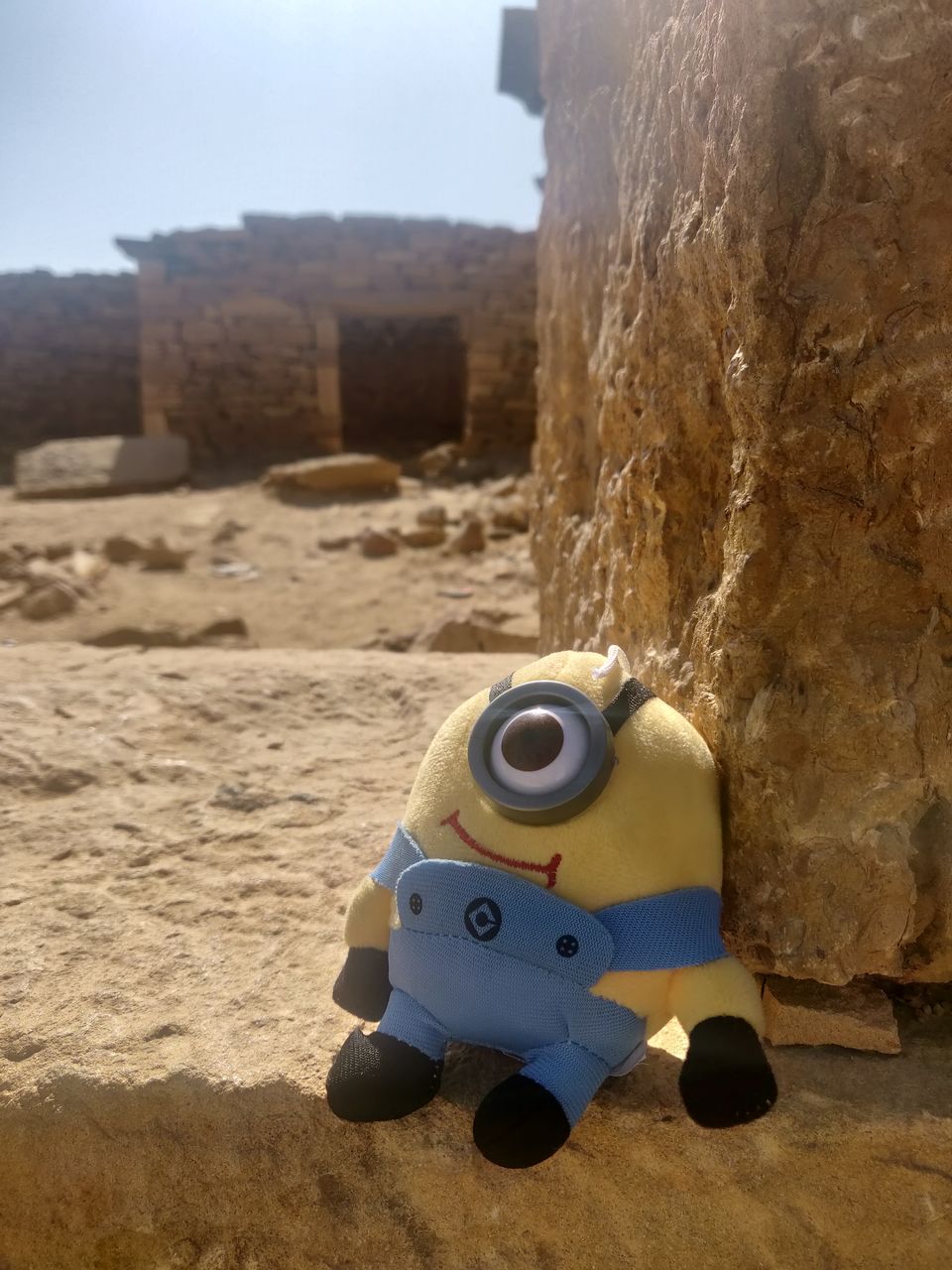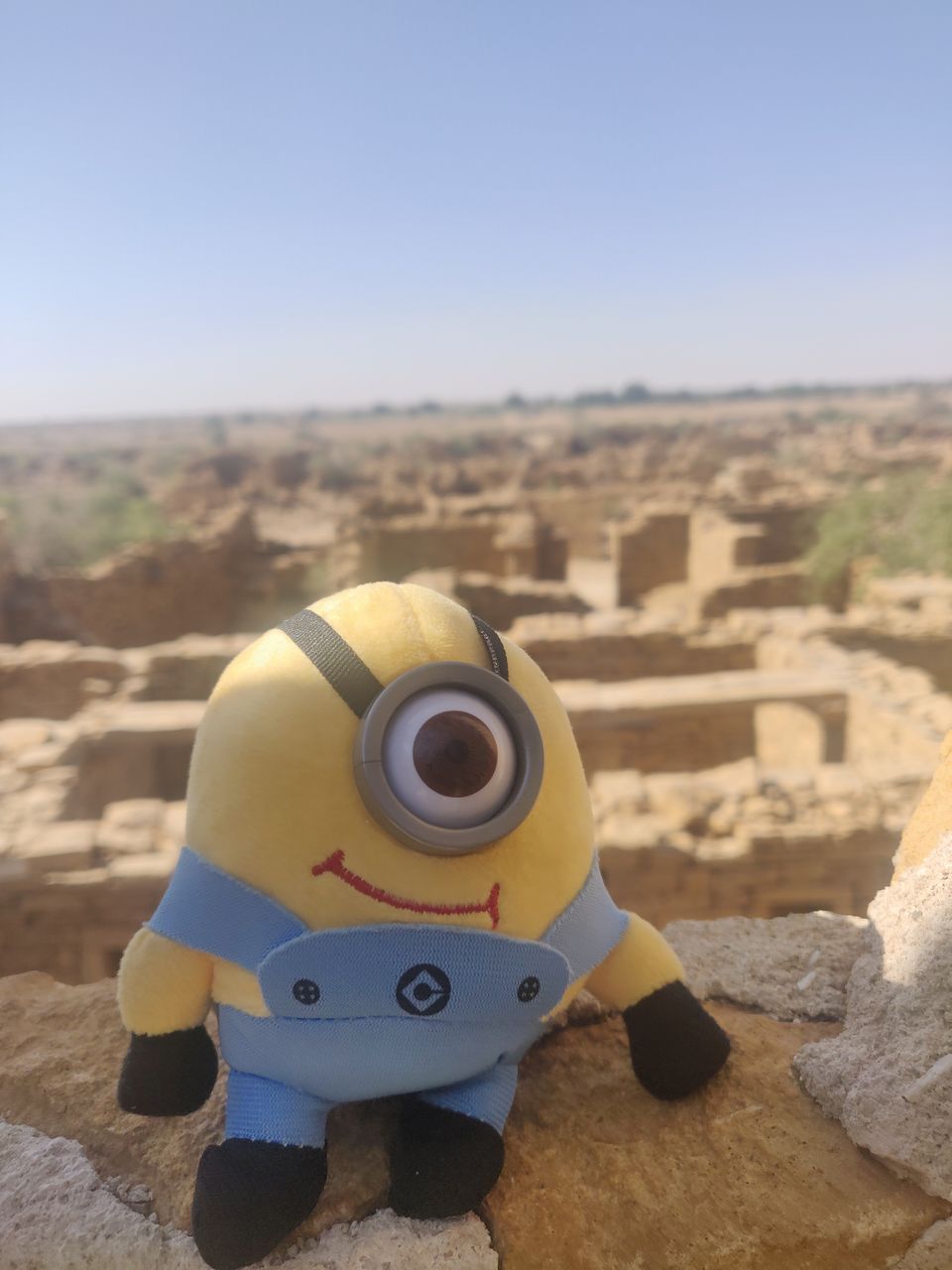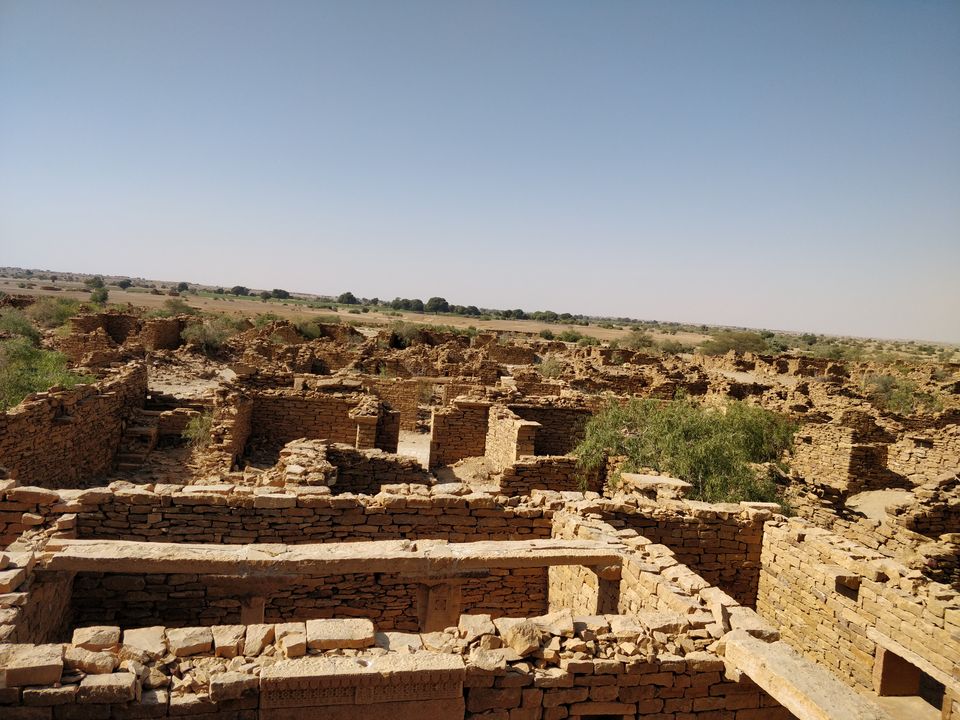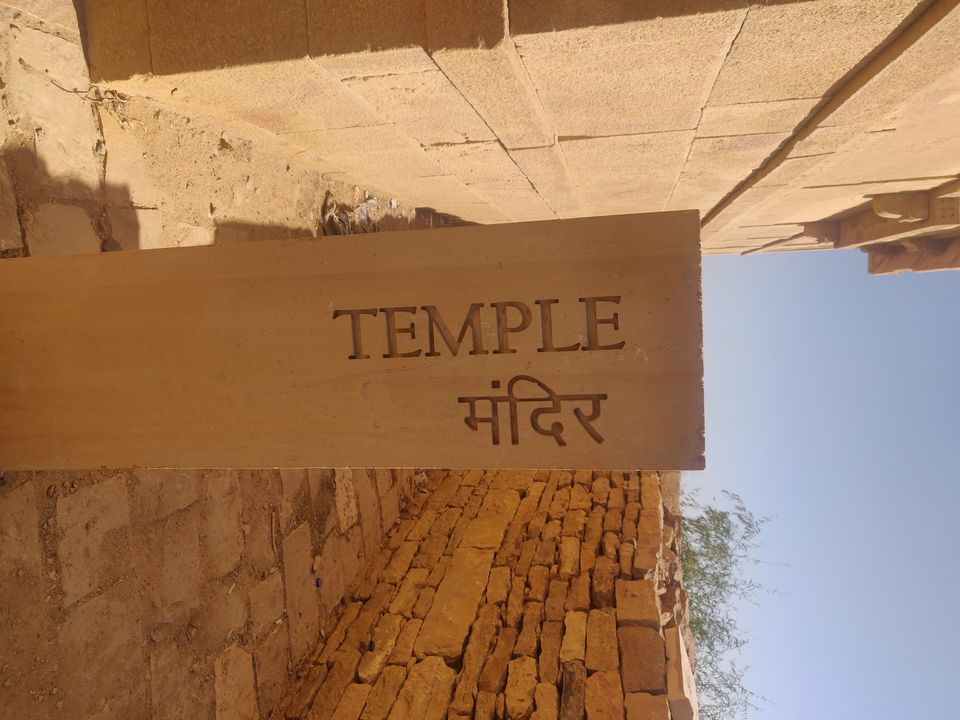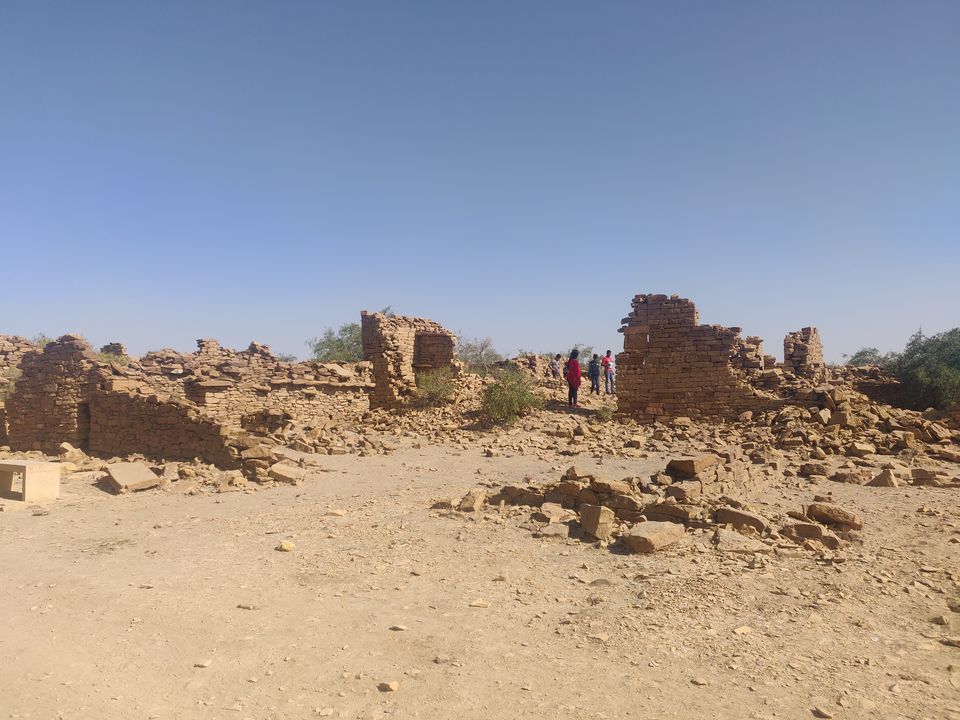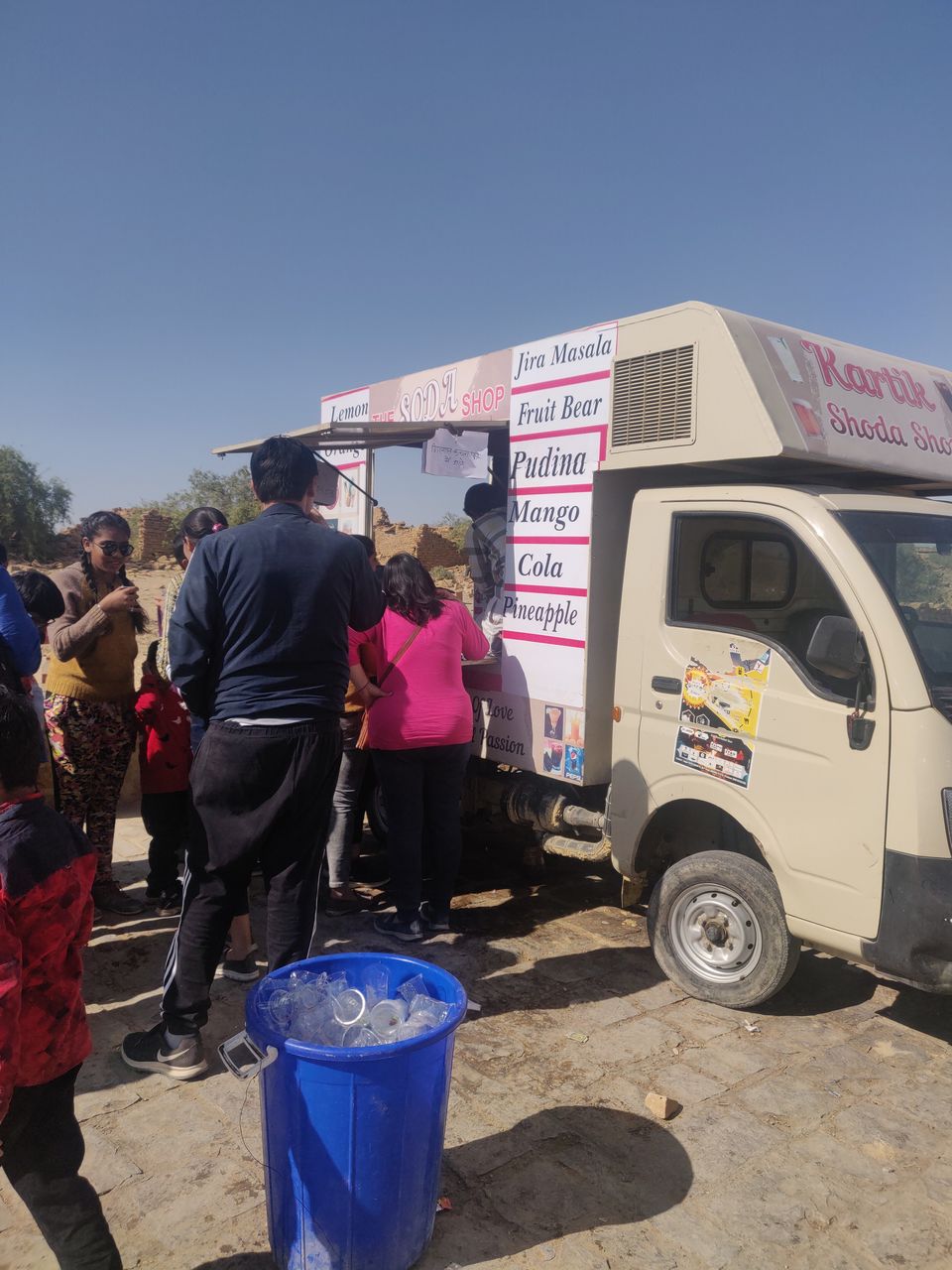 Details about the place
Entry Fees: Rs 10 Per person and Rs 50 Per Vehicle
Eating joint: Not available. There was one van outside which was offering beverages in Rs 10 per glass. Had 5/6 options in them.
Tips:
Be it December, the place is too hot and sunny in afternoon. So, carry things accordingly.
Be careful. One incident i experienced was family was busy in clicking pics and one of the child was sitting in the window of the model house and would have fall if i had not noticed the same.
What are my views about the place:
I think, place is not haunted and its just stories because after talking to locals, i come to know that there are incidents when people have stayed in the place overnight and felt nothing errie about the place. Our driver told us that he has stayed here many times due to one reason or other and the place seems to be fine.
Its a good place to visit specially of you interested in history and architectures.