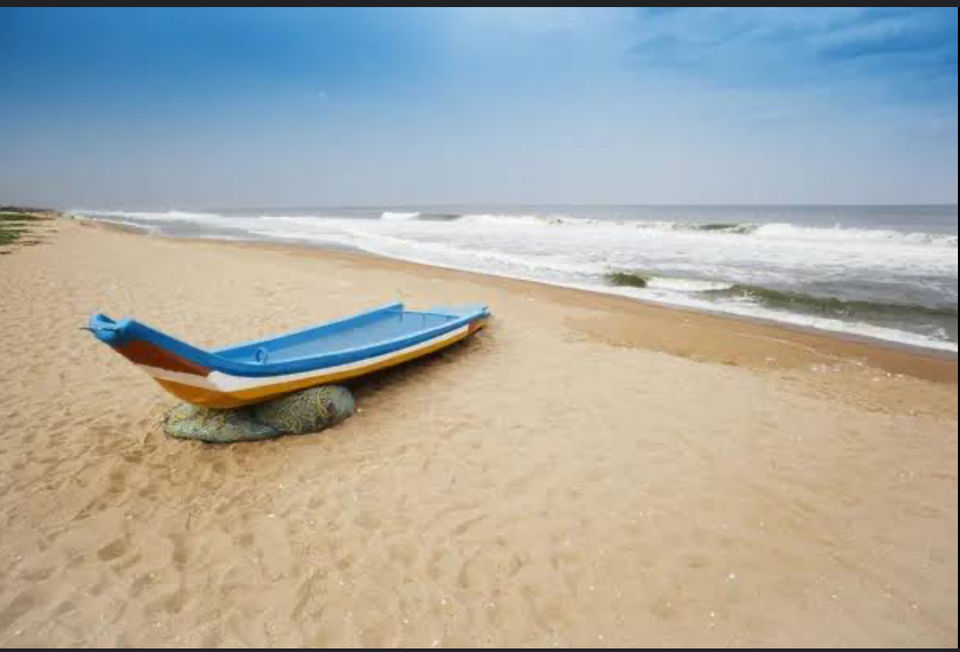 Beaches of Tamilnadu are called as Golden beaches of Bay of Bengal. Many beaches are nicknamed as paradise spots, while they stretch 901kms long. Filled with white sands, balmy trees and blowing breeze most of the beaches are vacation spots. Popular for water sports, sunset views here are some must visit beaches of Tamilnadu.
1) MARINA BEACH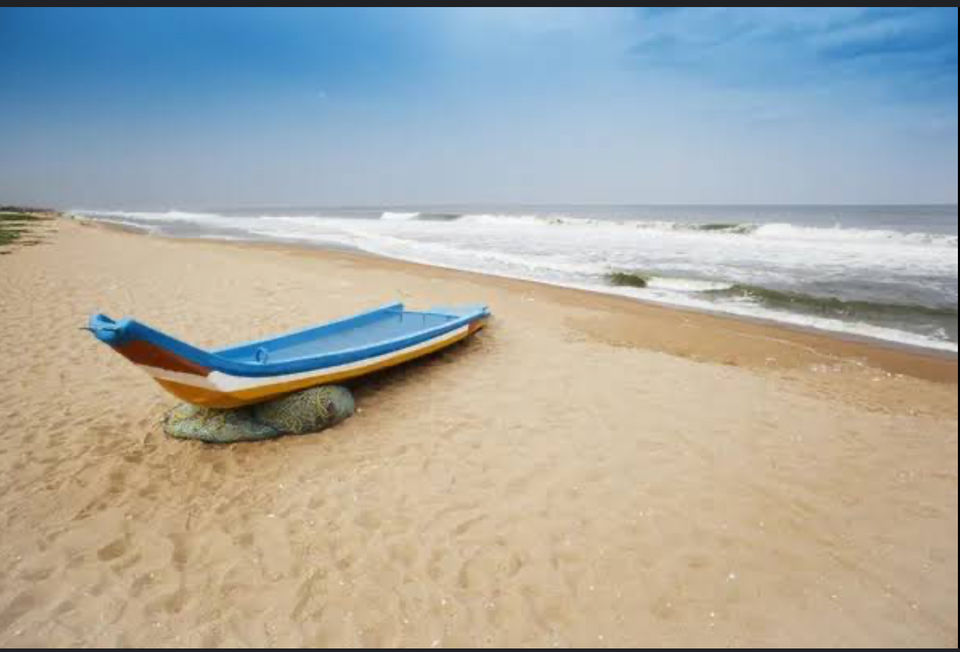 Stretching 13kms long one of the most popular second largest beach of this world. This beach is a hangout spot, most visited beach in Chennai. Filled with lovely light blue waters touching the sands, this beach was developed by Mount Stuart Elphin stone grant, who was then the governor of Tamilnadu. Besides nature, food, shopping and nightlife is popular in this beach. Filled with statues, there are lot of water sports held around.
2) MAHABALIPURAM BEACH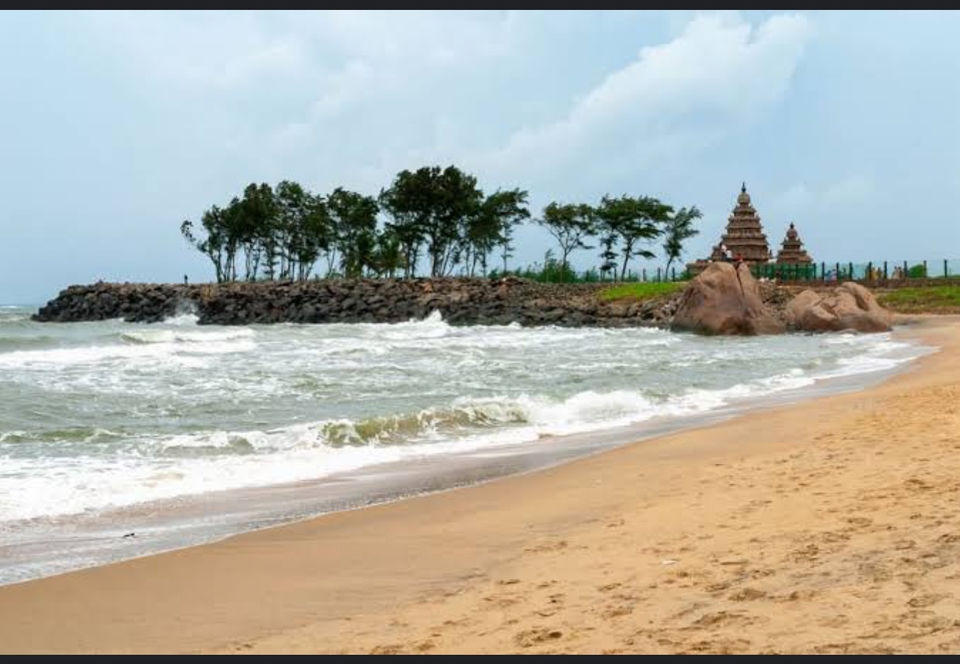 From Chennai one hour away as you cross the Chennai toll gate starts stretch of Mahabalipuram beaches. One of the most popular, historical spot of tamilnadu fills with rock cut caves, if you scan your eyes a little ahead, you could spot flow of calm waters. This part of Tamilnadu was ruled by pallavas that the shore temple will make you wonder how could a temple be built in sand base. Besides water sports Mahabalipuram dance festival, water sports and places like butter ball, penance of arjuna are must to see.
3) KANYAKUMARI BEACH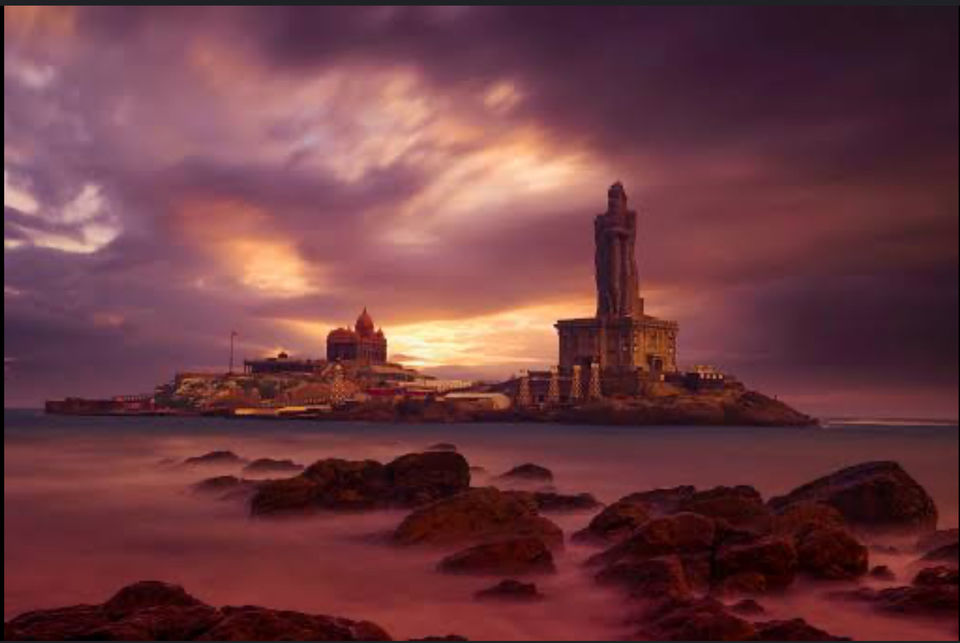 Confluence of all three major oceans, one place where sunset and sunrise are beyond description of words, a popular spiritual spot surrounded by lovely sea blue waters, white kissed sands, this beach is more of peninsula, than an island. You would find lot of sturday rocks filling the shoreline. Besides a popular spot to visit around this beach festivals like Navarathri, Vaisakha are celebrated on the beach waters.
4) PAMBAN ISLAND
A sea based island, located in Dhanushkodi, this is the land that separates India from Sri Lanka. Via Adams bridge, Mannar island is linked. This island is 30kms long. From Ramayana era, the belief is Lord Rama viewed Lanka from here. Filled with absolute natural beauty the emerald green sea waters drive on the island is something that gives you glimpse of shoreline, while Dhanushkodi called as ghost town has a few spots to explore for history buffs.
5) VELANKANNI BEACH
The only coast which hosts Church of our lady health also called as tourdes of the east. Surrounded by sea waters clashing white sands, located in Nagapattinam this beach is a blend of spirituality and culture. Seen adjacent to Vellaiyar river, where boating services are done, seafood is another unique point of this beach. You shouldn't miss fish fry and prawn curry served traditionally on a banana leaf. Sunrise is popular but for safety reasons visiting the beach after 9am is advised. You could walk endlessly in the beach besides swim, based on that days tide.
6) RAMESHWARAM BEACH-
Sangumal beach is the main beach of Rameshwaram which connects lot of temples of Rameshwaram, pamban bridge and Dhanushkodi. Filled with mesmerising nature, where sunrise is too beautiful and beyond words to explain, this beach is a cultural spot besides being a must visit spot for honeymooners. Swimming, boating and adventure is popularly done here, besides a photography spot where fishing is famous.
Tamilnadu beaches are called as hub spots, culture spots and photogenic spots. With heat, prevailing almost for months in this state, beaches offer best cool atmosphere and if you are lucky you get to feel the chillness too.