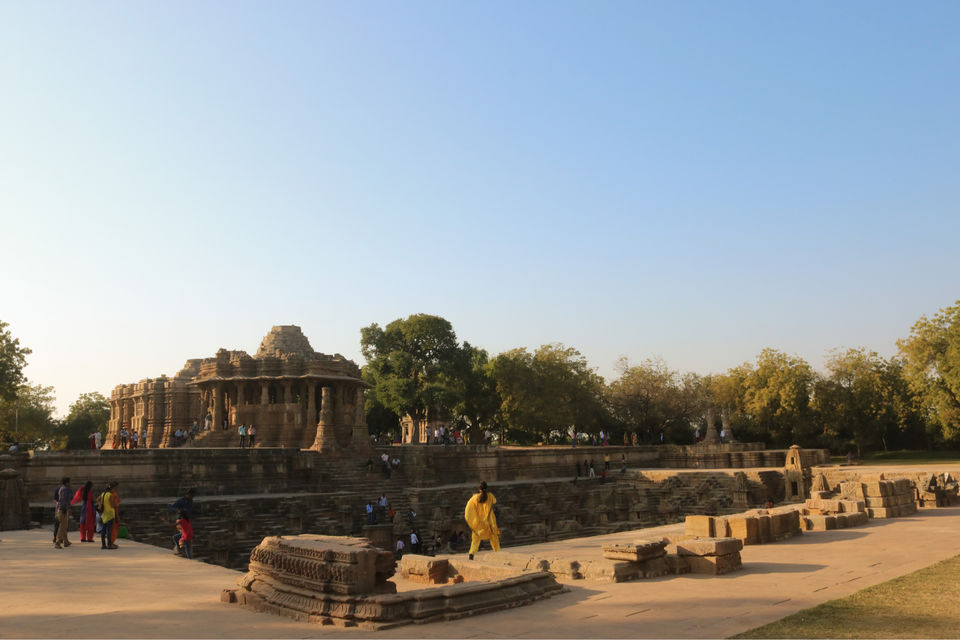 100km Far From Ahmedabad,Gujarat. Modhera Is An Ideal Destination For Being Away From The Hustle City Life. Modhera Sun Temple Is Famous Amongst Locals And Tourist For Ancient Work Of Architecture.The Temple Was Constructed Out Of Sandstone In 1027 C.E By Rajput Bhimadeva Solanki .Architecture Sculpture From 11th Century Is Exclusive Carved On The Pillars And Arches.
The Temple Has Three Main Parts
The Rama Kund
Built In Rectangular Shape Containing 108 Holy Gods Shrines.Ganesh Vishnu And Shiva:These Are The Three Main Shrines Located On Three Side With The Shiva Shrines Facing Sun Temple In Tandav Position.All The Shrines Are In Different Mudras.The Kund Is Basically To Reserve Water.
Sabha Mandap
Adjacent Tothe Steps Of Kund Is Sabha Mandap, I.Eassembly Hall.The 12mudras Carved On The Pillars Represent The Position Of The Sun Across The 12months.These Are Also Known As 12 Adityas(Another Name Of Sun).The Priest Can Give Information About The Sequence Of Mural Carved On Pillars In Temple Section.
Garbhgruh
For The Spiritual Experience You Must Witness Garbhgruh Of Temple.The Statue Of Lord Sun Was Placed At The Garabhgruh Of The Temple. It Was Manipulated By Mahumad Ghazni In Mughal Era. Linear Rays Of The Sun Illustrate The Inner Core And Lights During Sunrise.
After Thousands Of Years Still On The Day It Gives Feelings And Essence Of Travelling The Journey Between Death To Moksha.
Visiting Hours:7am To 6pm