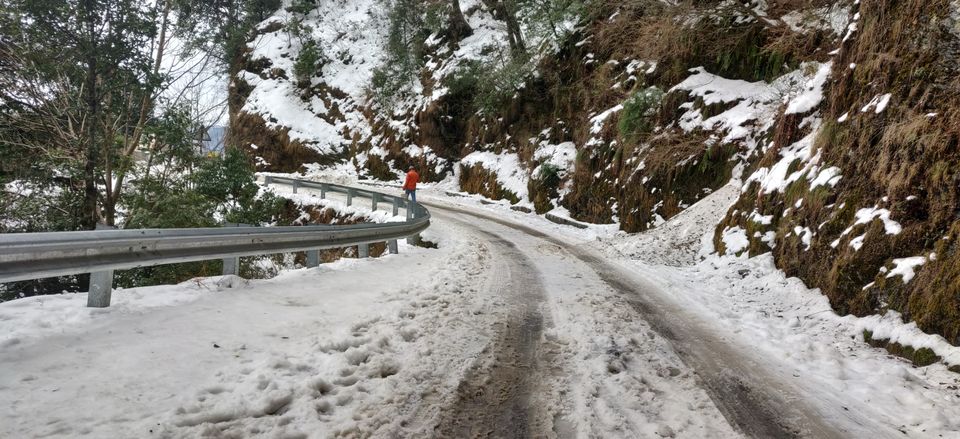 CRITICAL TRIP INFORMATION::
Car Drove - Ertiga
Pax -5
Route - Lucknow to Ramnagar via Bareily and Nainital(IMPORTANT NOTE: This route is ok but since many years I am seeing flyovers under construction on this route and roads after a km is uneven so it is advisable to drive safely and slow to avoid sudden jerks.)
Month - March
One Way Trip Duration - 8 Hrs ( 2 Halts)
Total Cost (2Days)- For 5 people 22000
Total Distance covered-
Total Diesel Cost - 2500
Resort Amount including Safari- 10500
Places Visited- Nainital, Kilbury peak, Nainital fall, Ramnagar Jim Corbett.
Usually with us, not all the trips goes as they are planned, mostly are the result of an insect in my mind 😉😉 that always drag me to deviate and extend my limits to explore more, same happened in our trip to Jim Corbett where I deviated from the usual route and went to Nainital instead of going straight to Ramnagar to explore more and the result was mesmerising.
Hello wanderers, here I present you all details on our trip to Jim Corbett Ramnagar, have mentioned all critical and important details required.
With All of the excitement filled we started our journey to Jim Corbet, Ramnagar from HCL Lucknow at Sultanpur road, on Friday night, we decided to take the route via Haldwani and why we did so is a surprise 😉😉. We had our dinner at - here is the location link
Although due to the excitement we were not able to eat much, but food was good and tempting.
We began our ride via car @12:30 am.
First stop near sitapur maigalganj.
Via Bareily we reached Haldwani, tools halt for Breakfast near Roadways Bus Stop, Butter Bun was awesome there and the tea too. This was the point where we had time and decided to go to Nainital which was not the part of plan 🙃🙃. We reached Nainital at around 8am, had tea, but that was not the end, infact, the begining. We decided to climb up till Kilbury peak and see till where we can drive as we knew that we might not be able to drive due to roads covered with snow... And you know who would not be tempted listening this😉😉🙌🙌, then what, we drove up till Kilbury, believe me it was so beautiful there, the roads and mountains were covered with snow all over, we were not even able to drive at a certain point, had to park our car and we walked for a km or 2 the view was mesmerising,
MEMORIES, MOMENTS CAPTURED @ KILBURY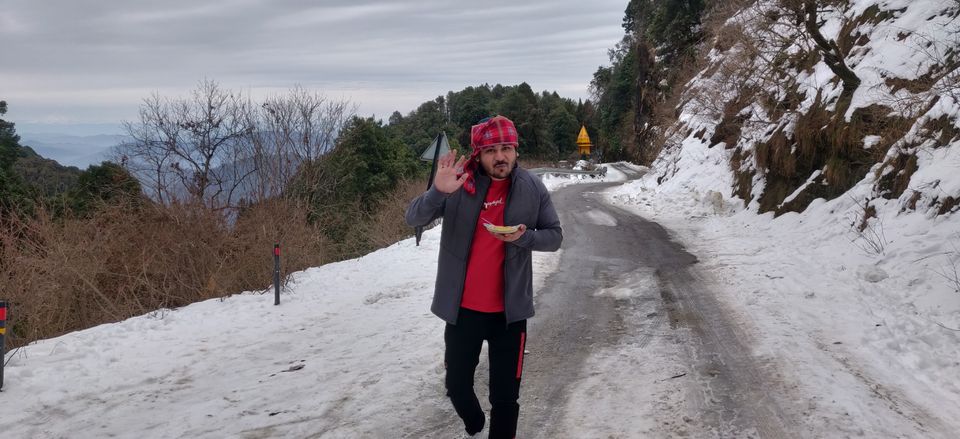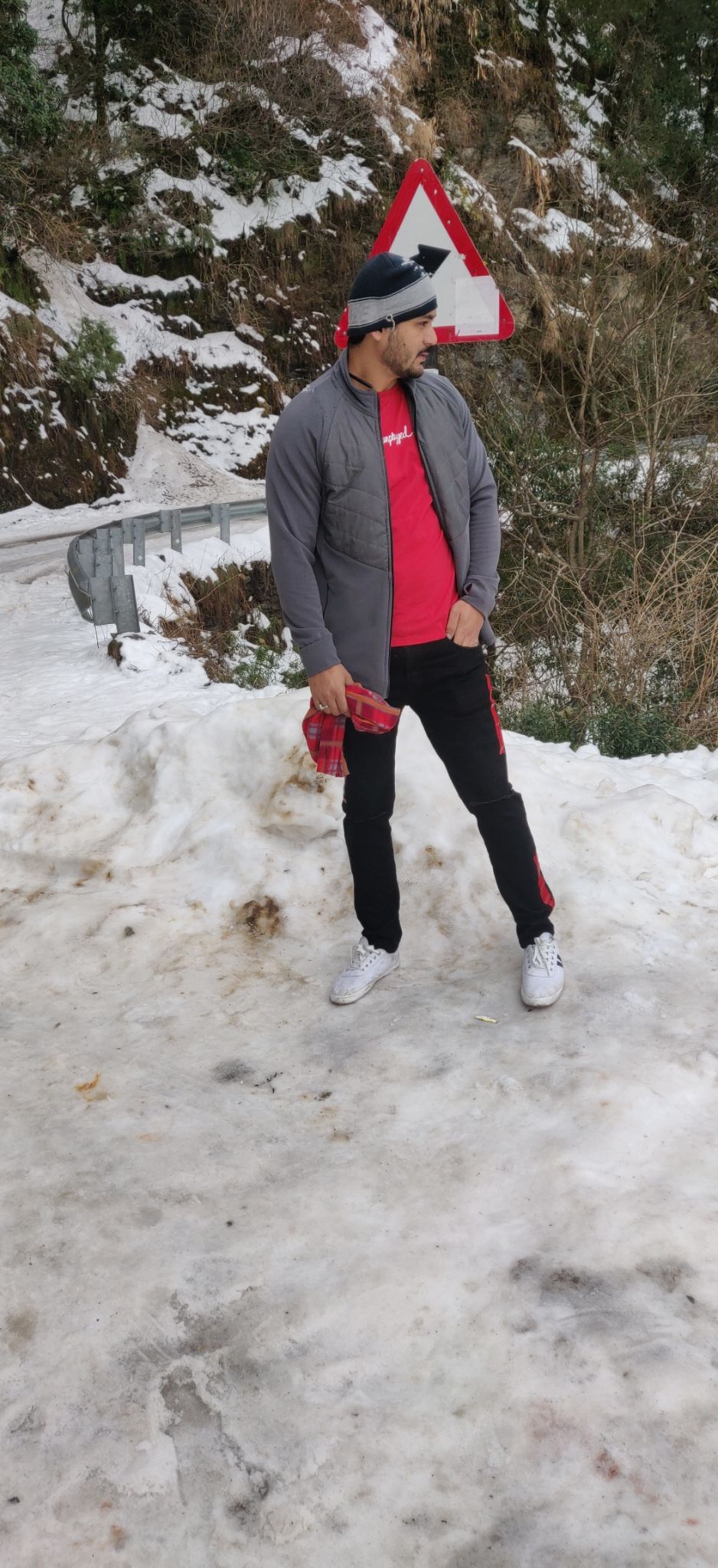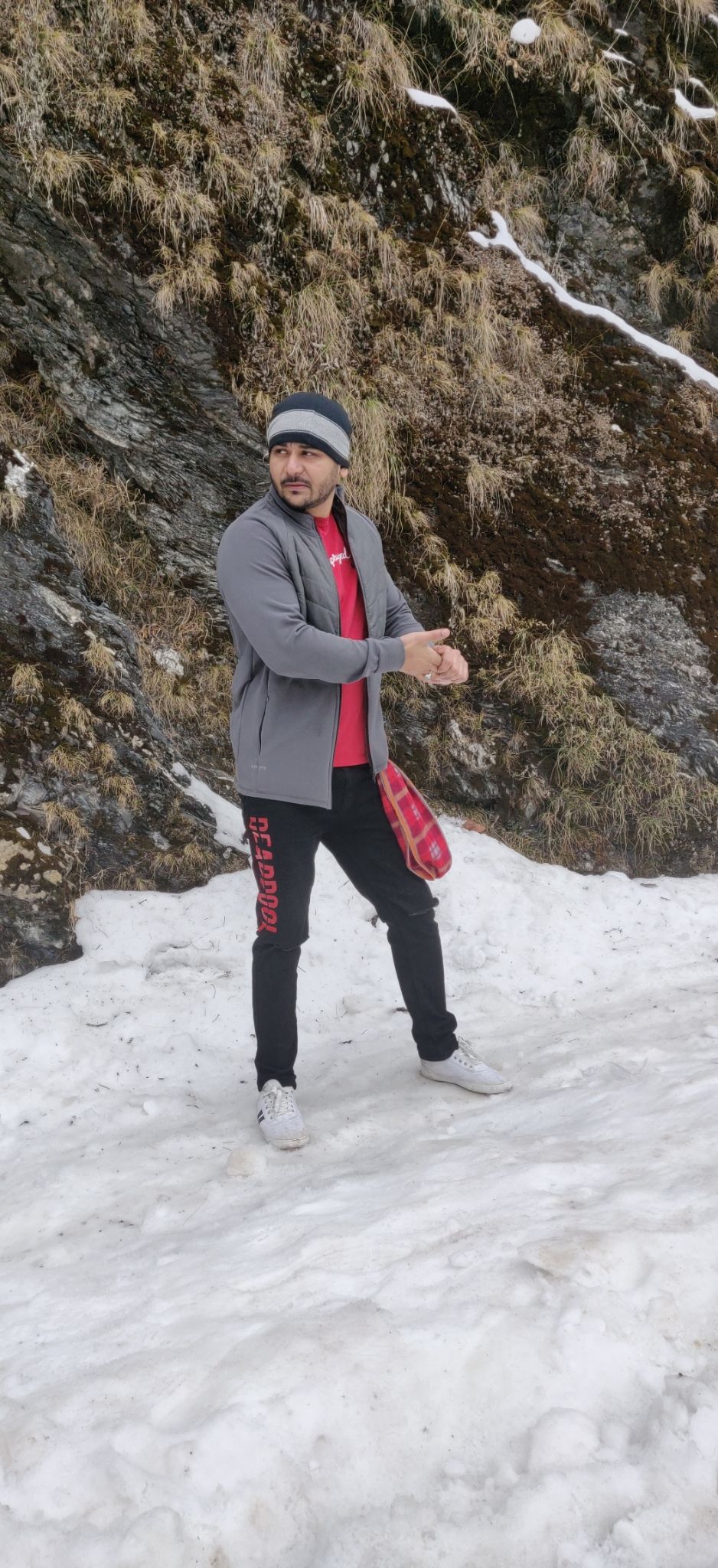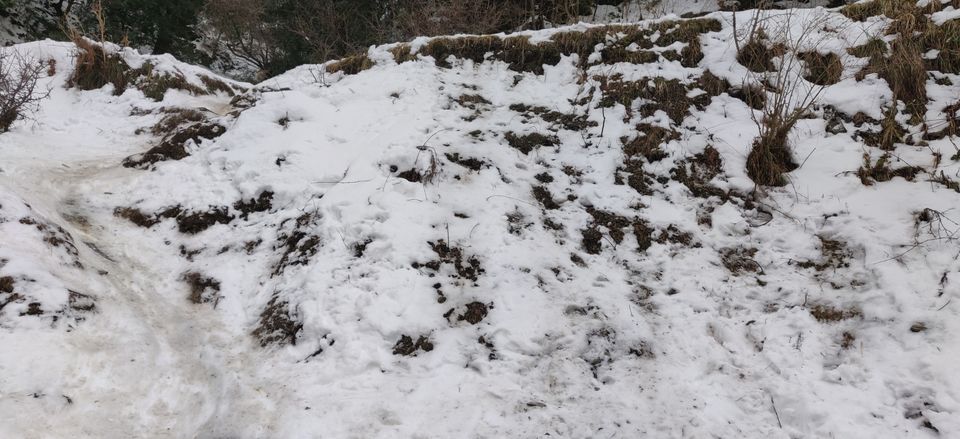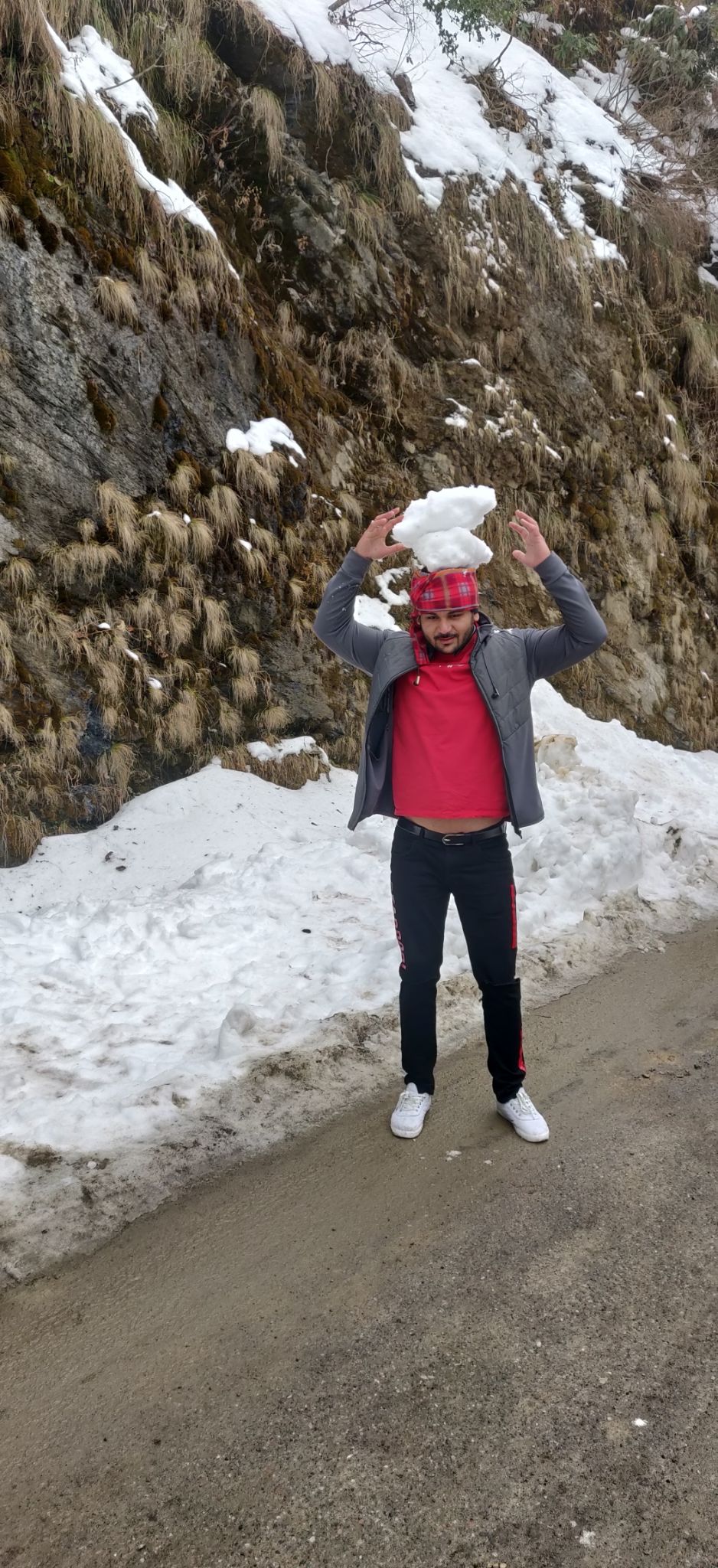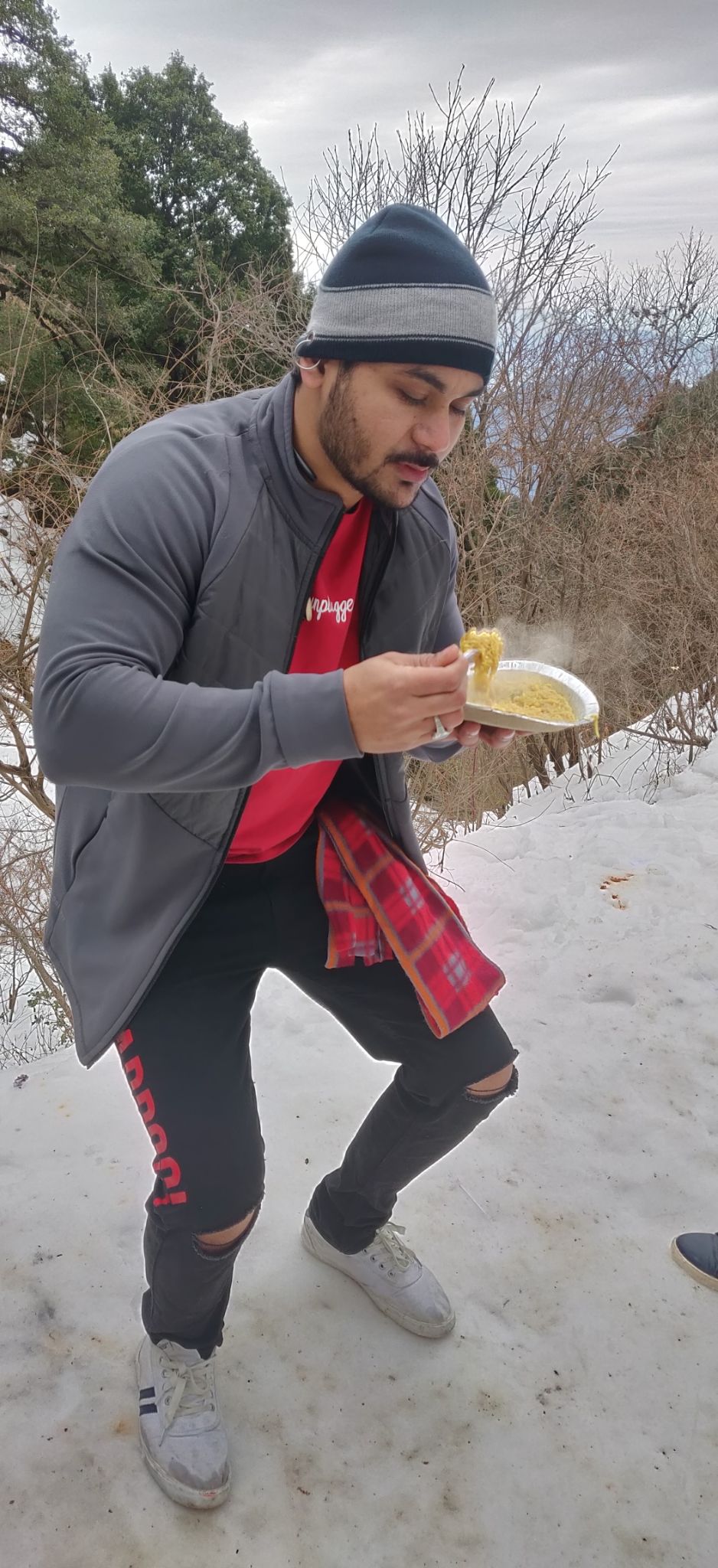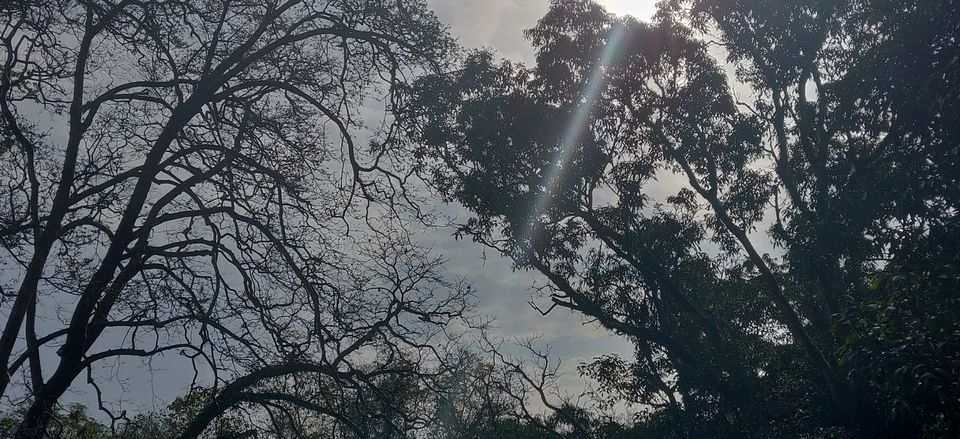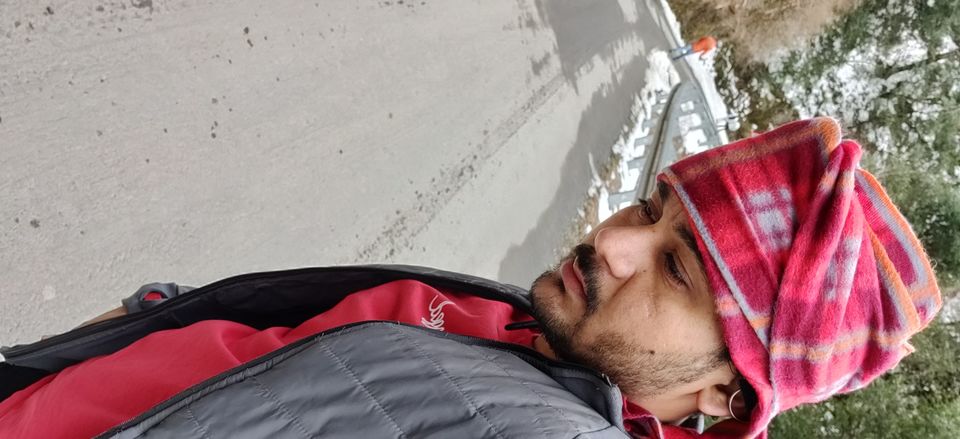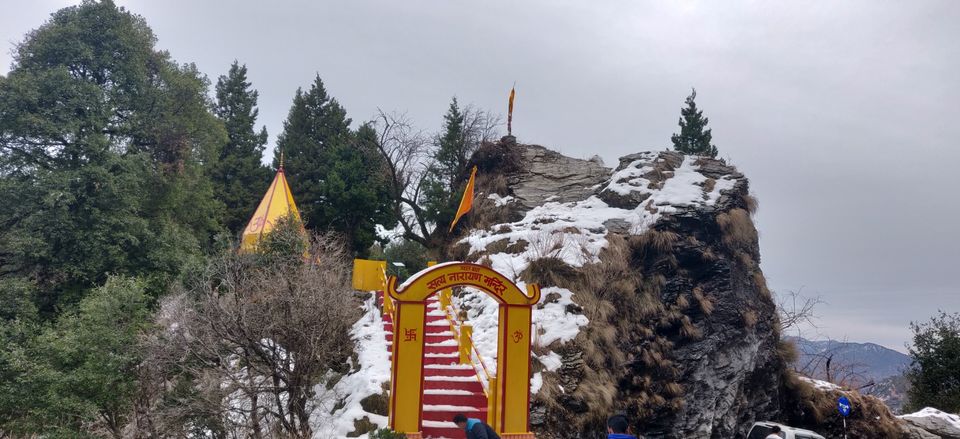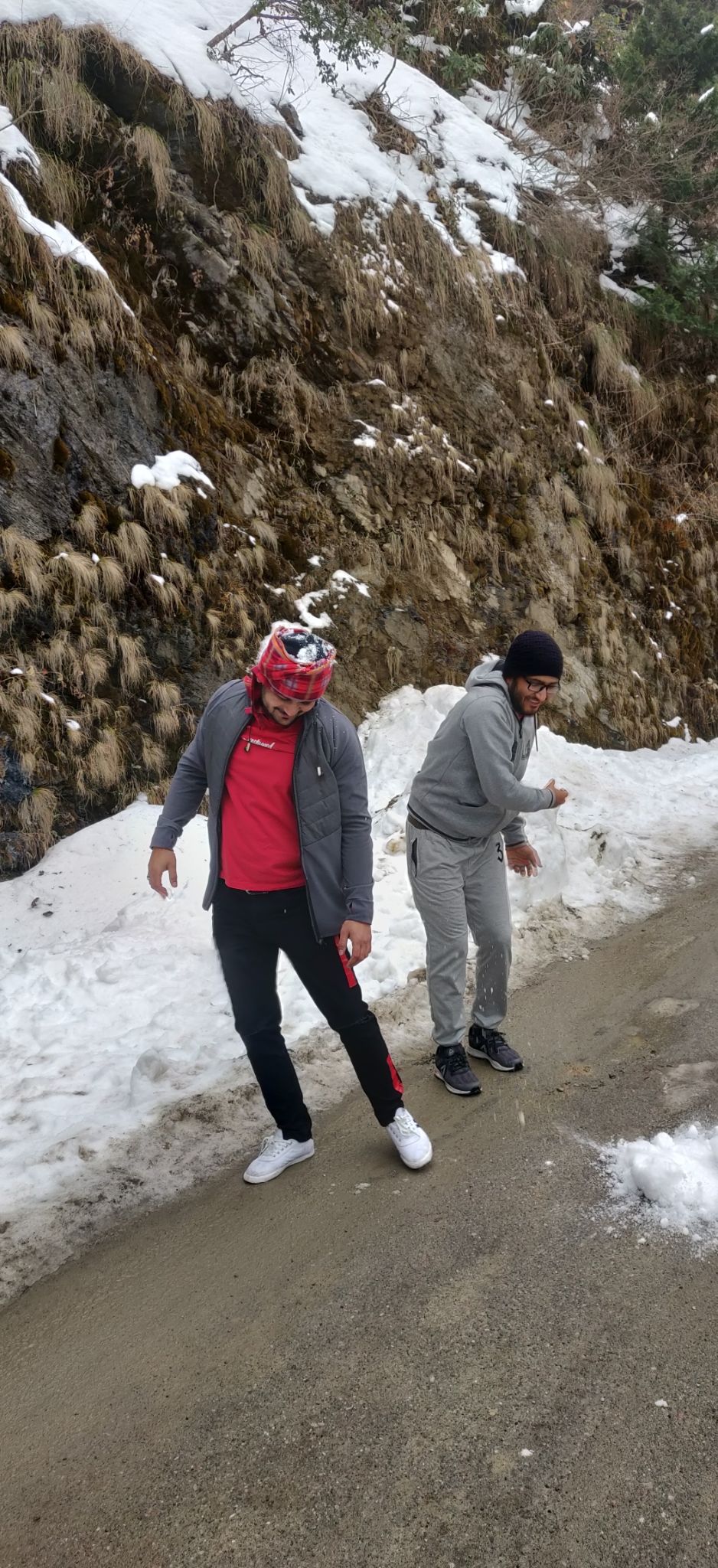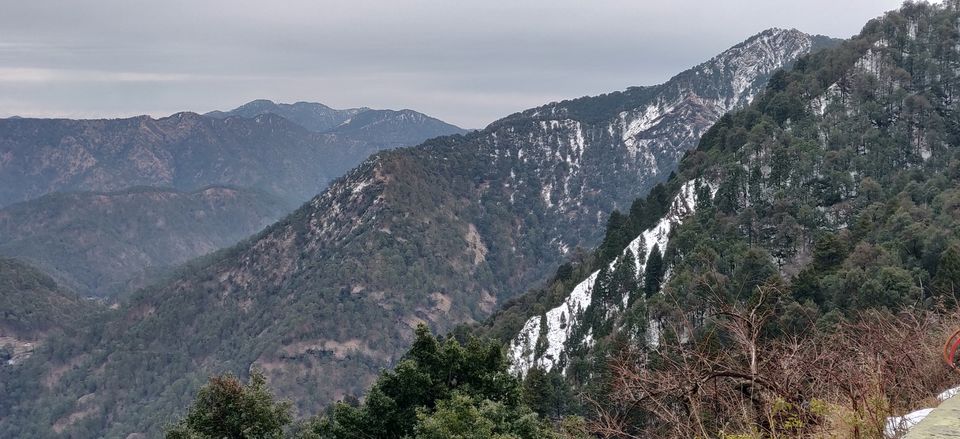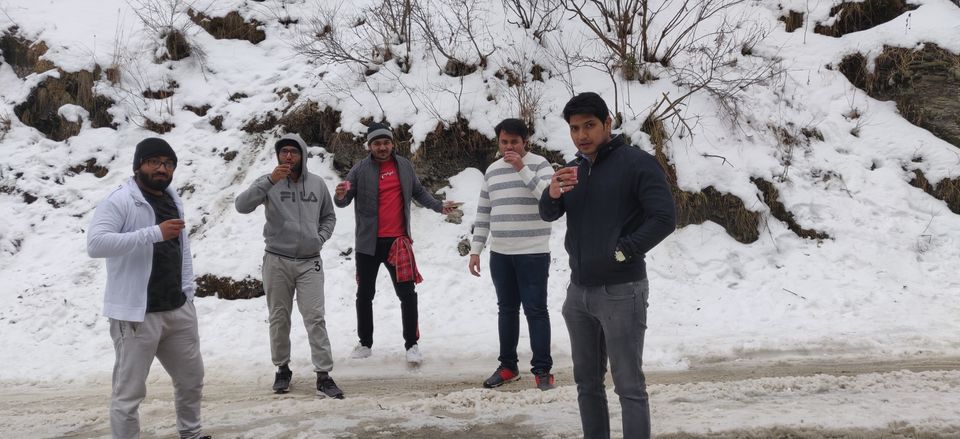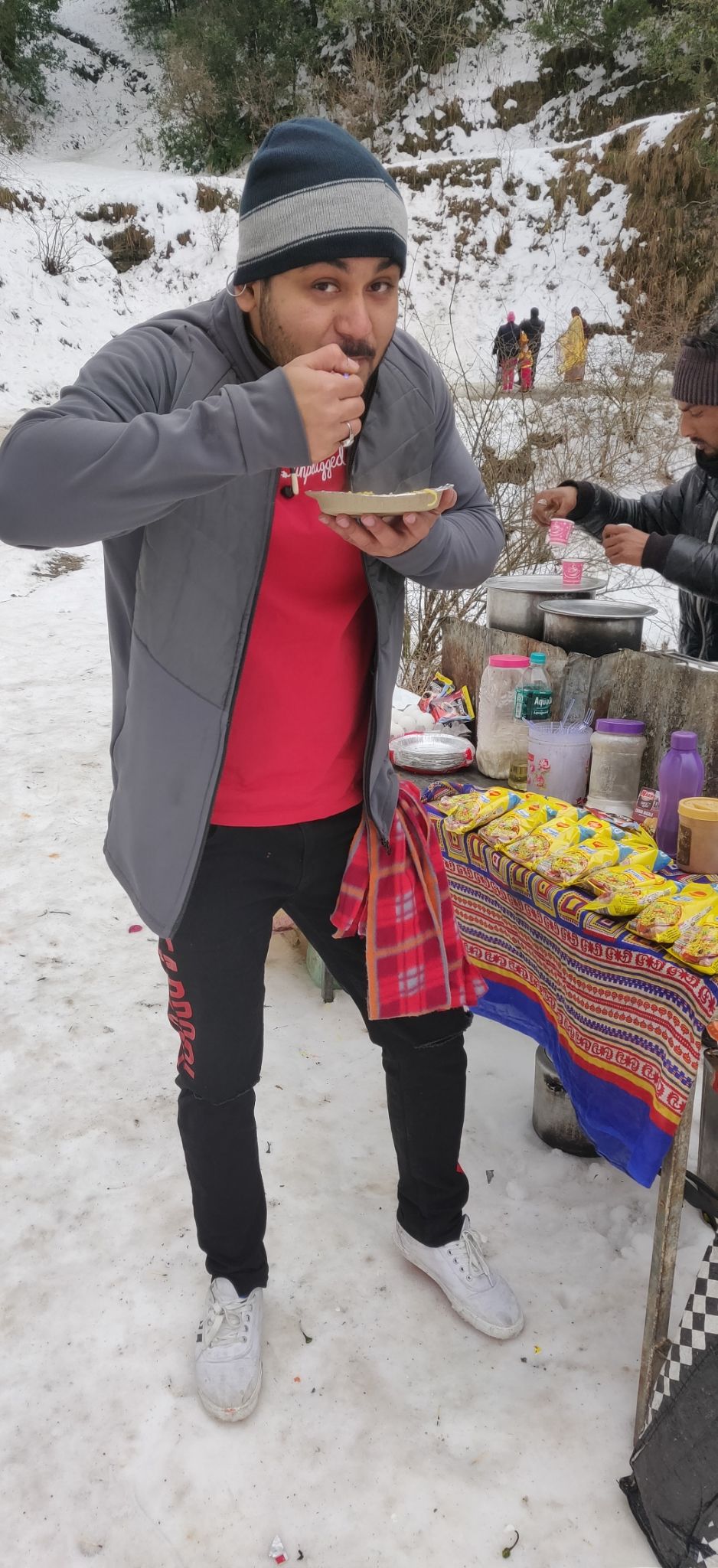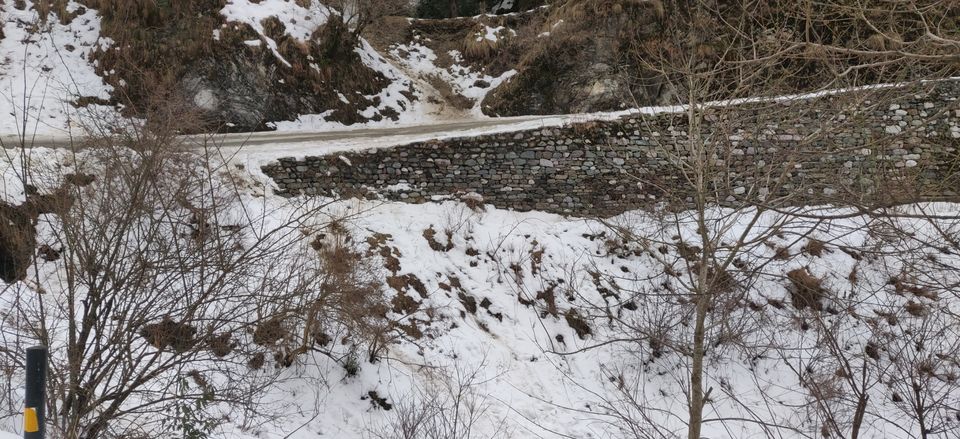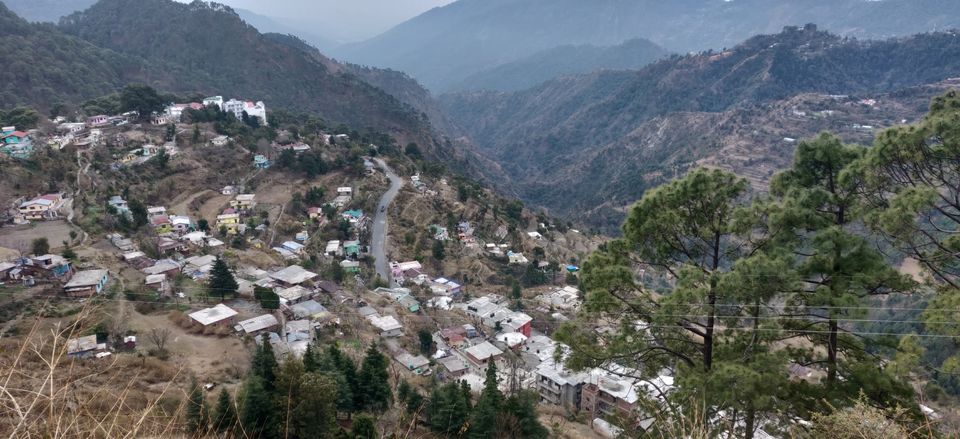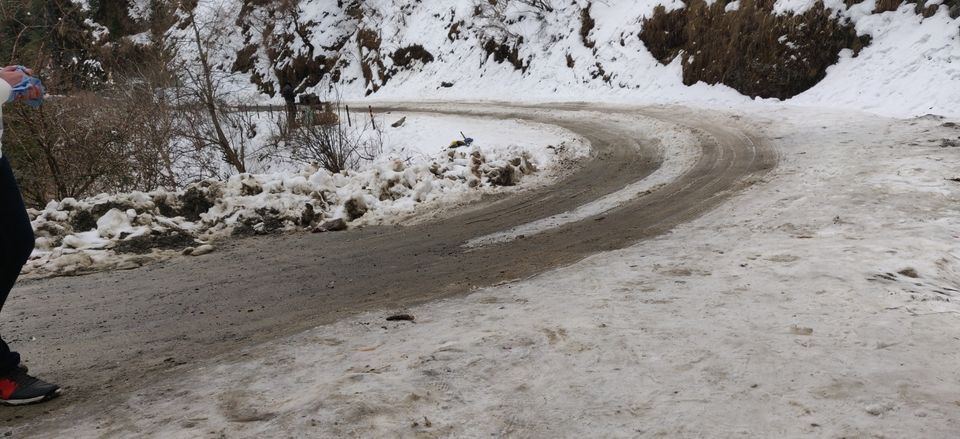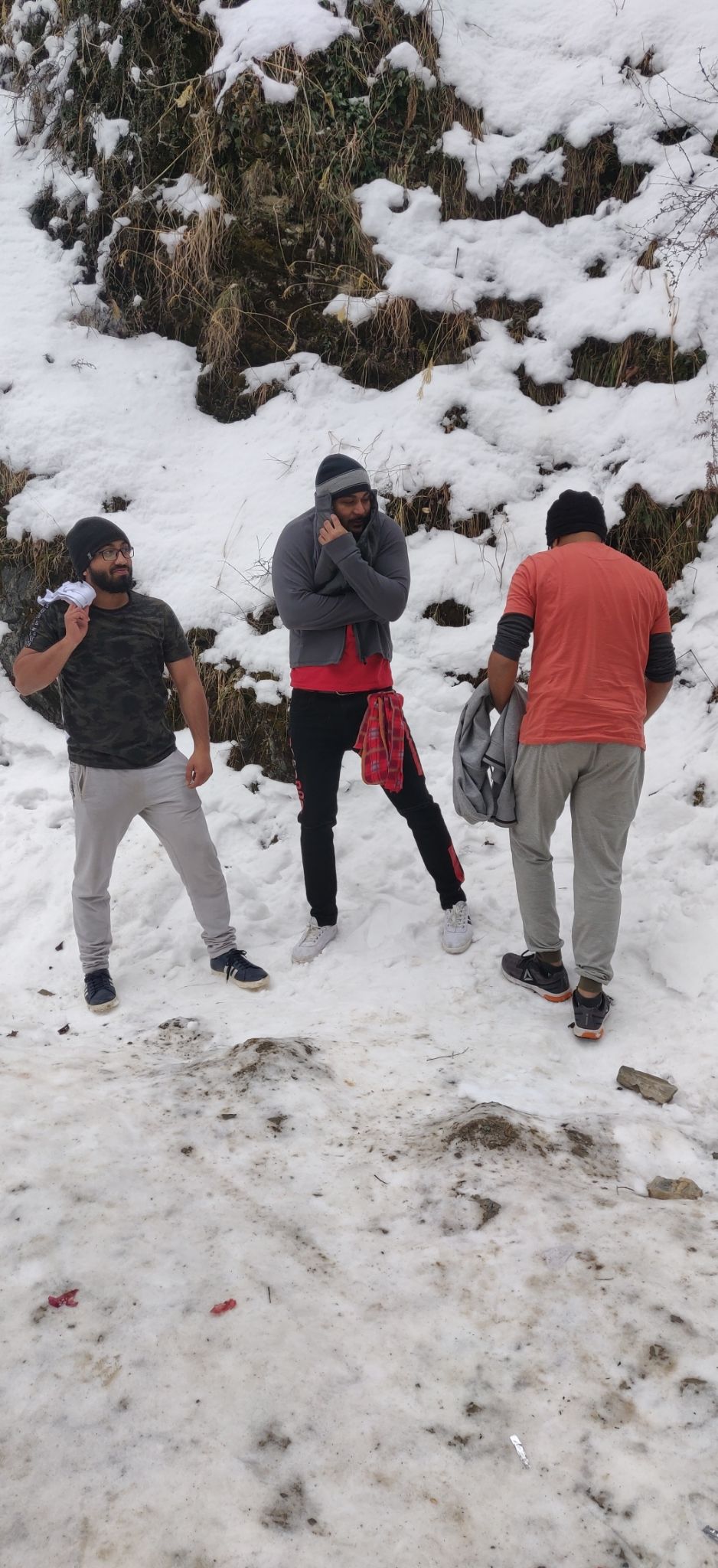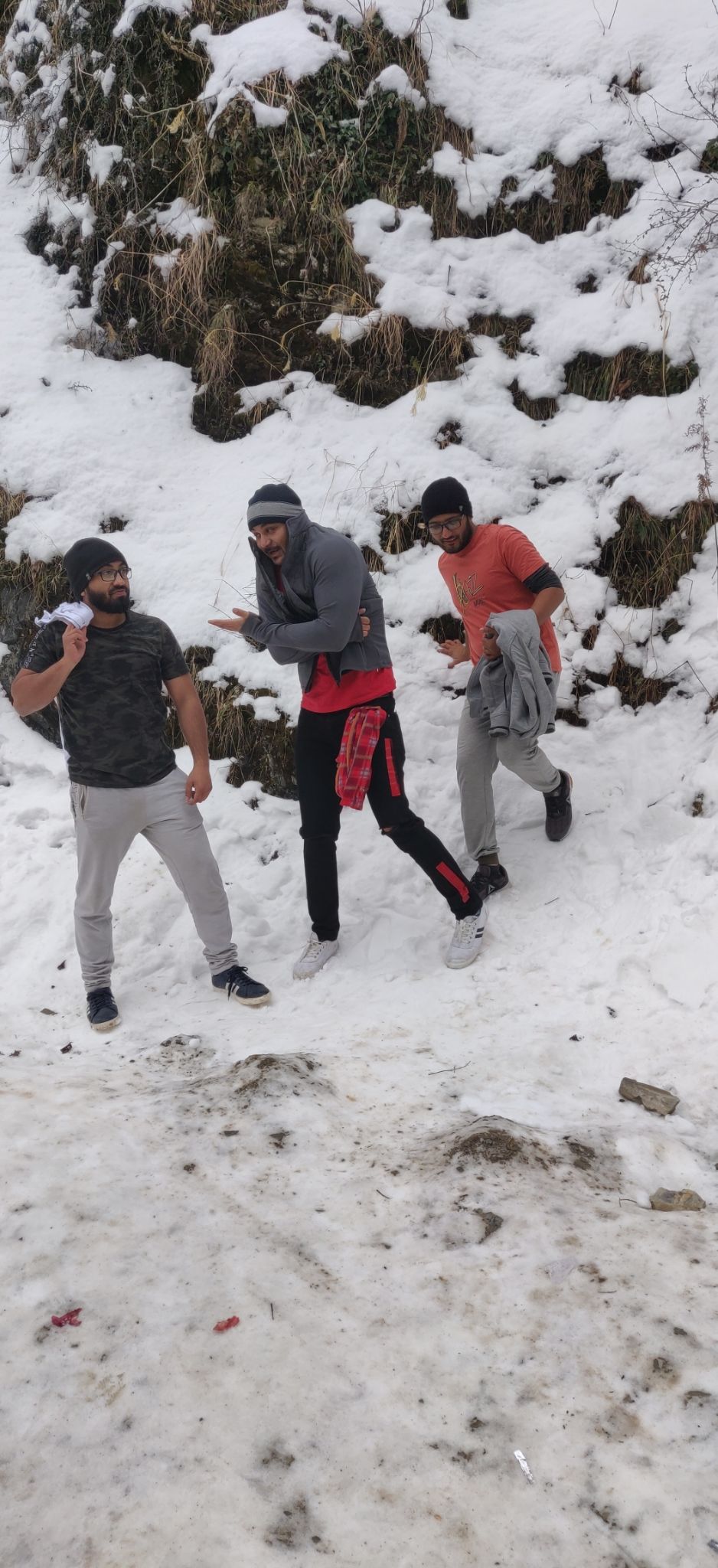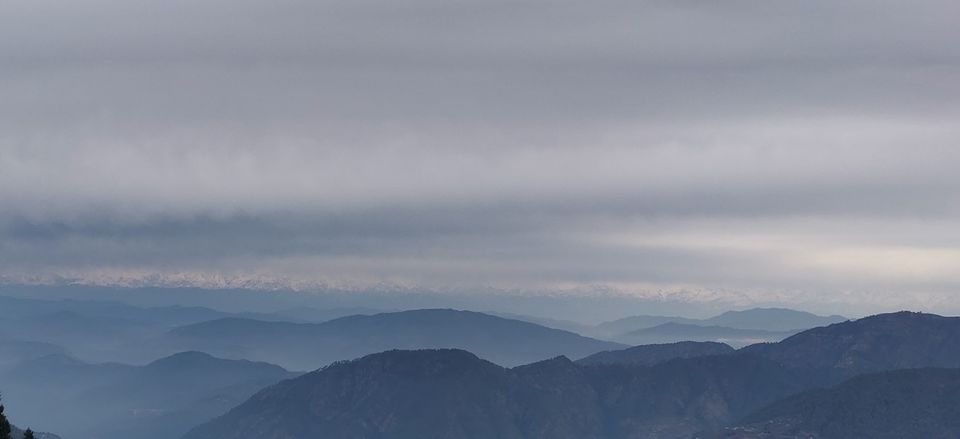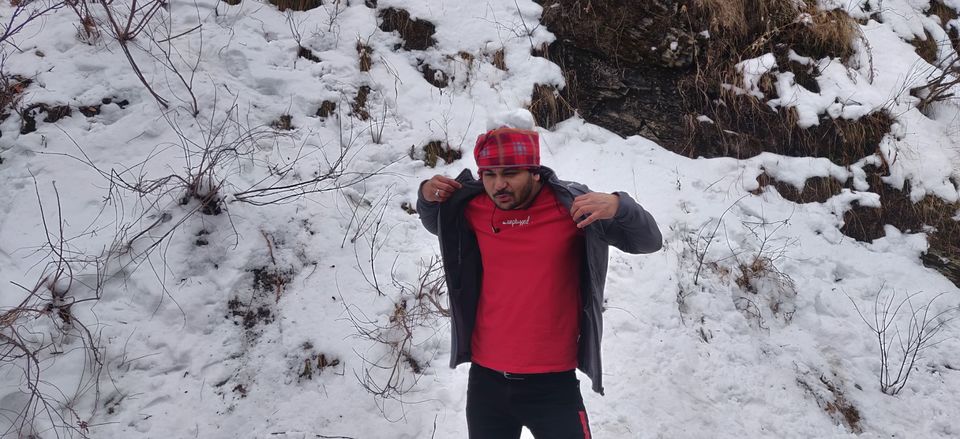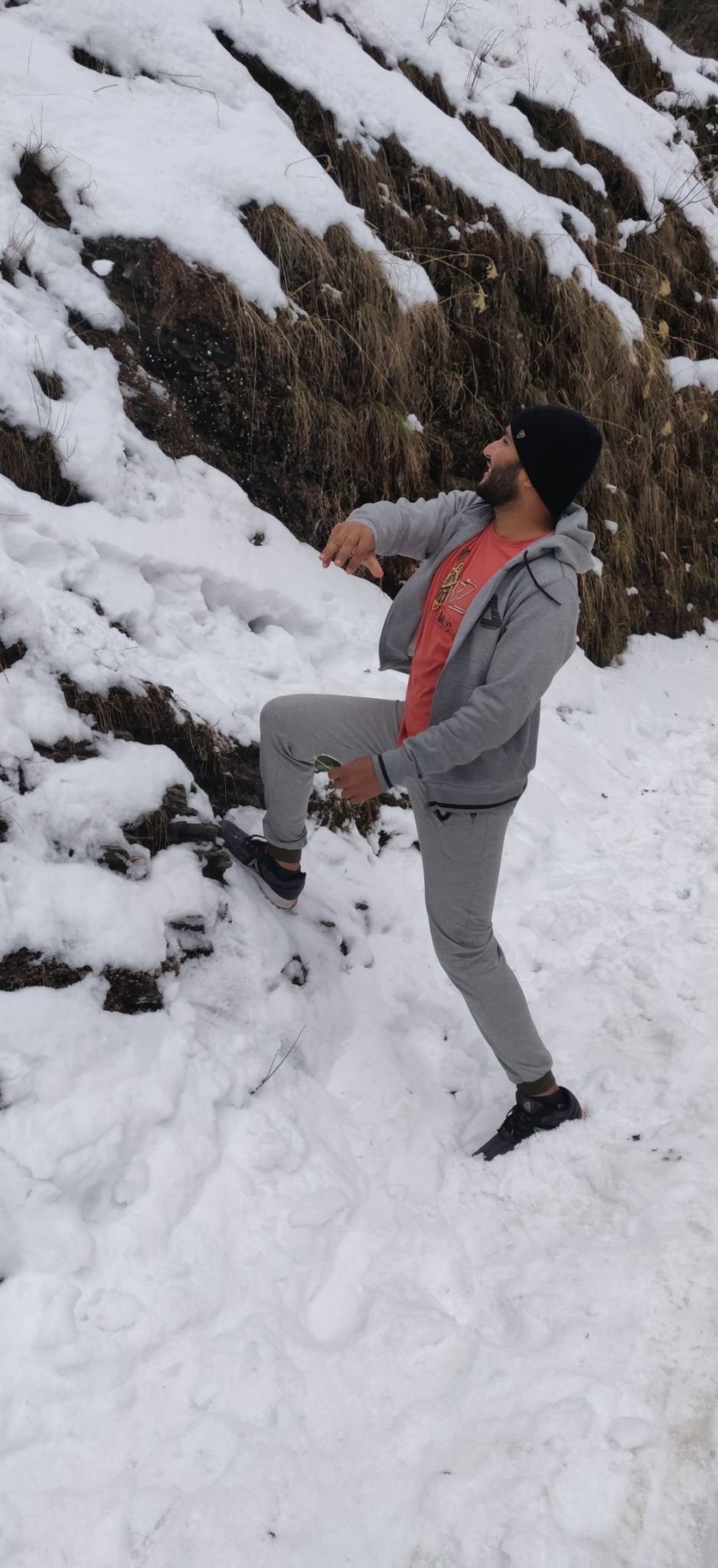 we left From Kilbury at around 10 am, with all good moments captured and memories collected in our camera we headed towards a temple on our way to back from Nainital to Ramnagar, here are the glimpse of the moments captured/lived there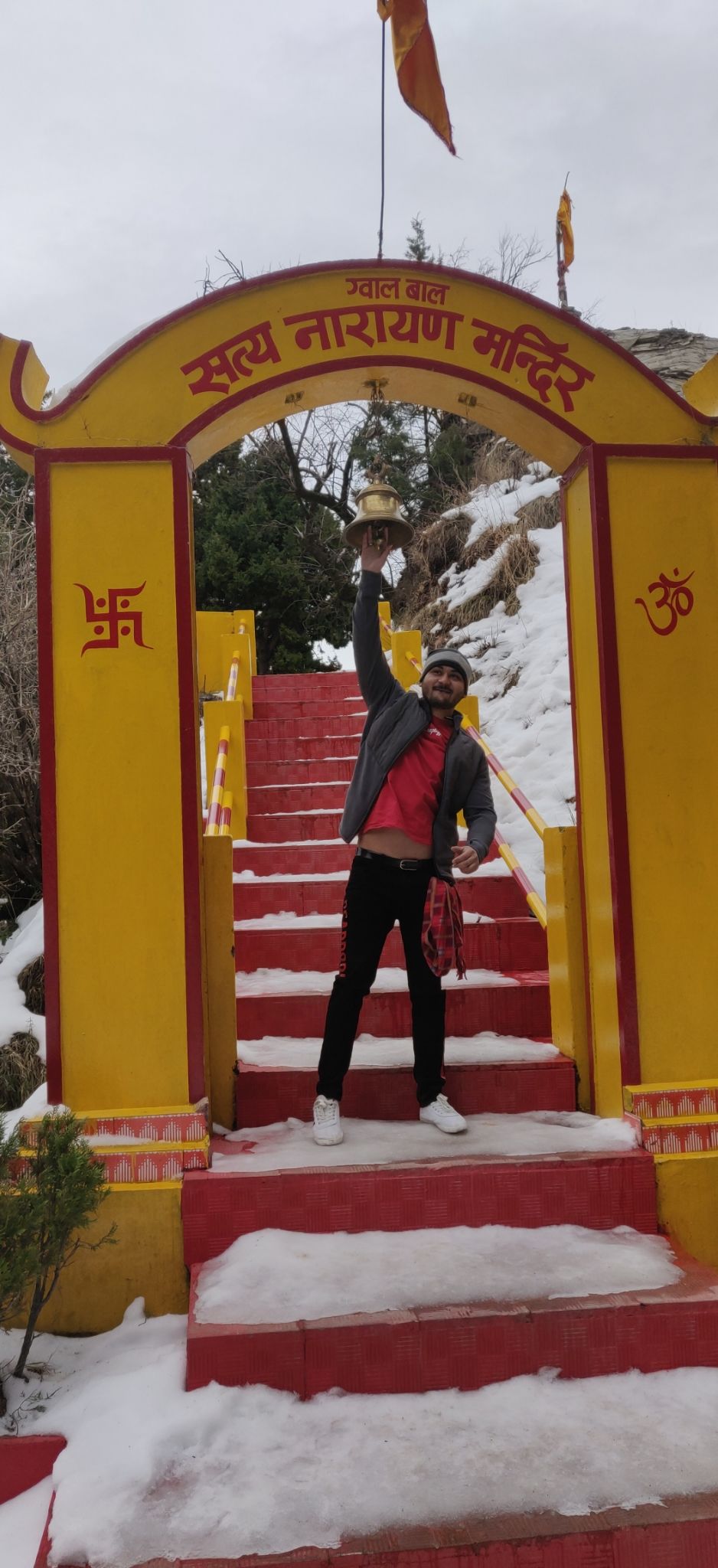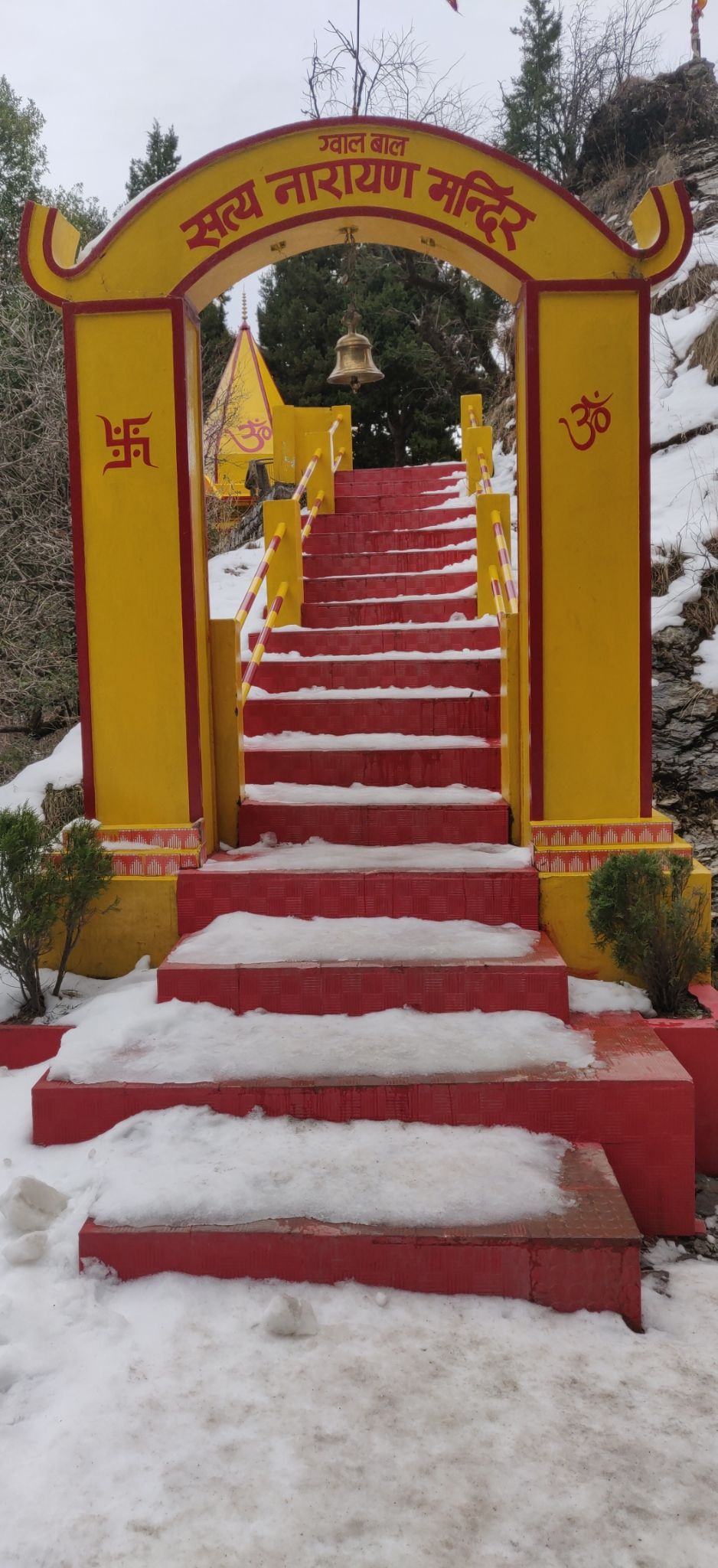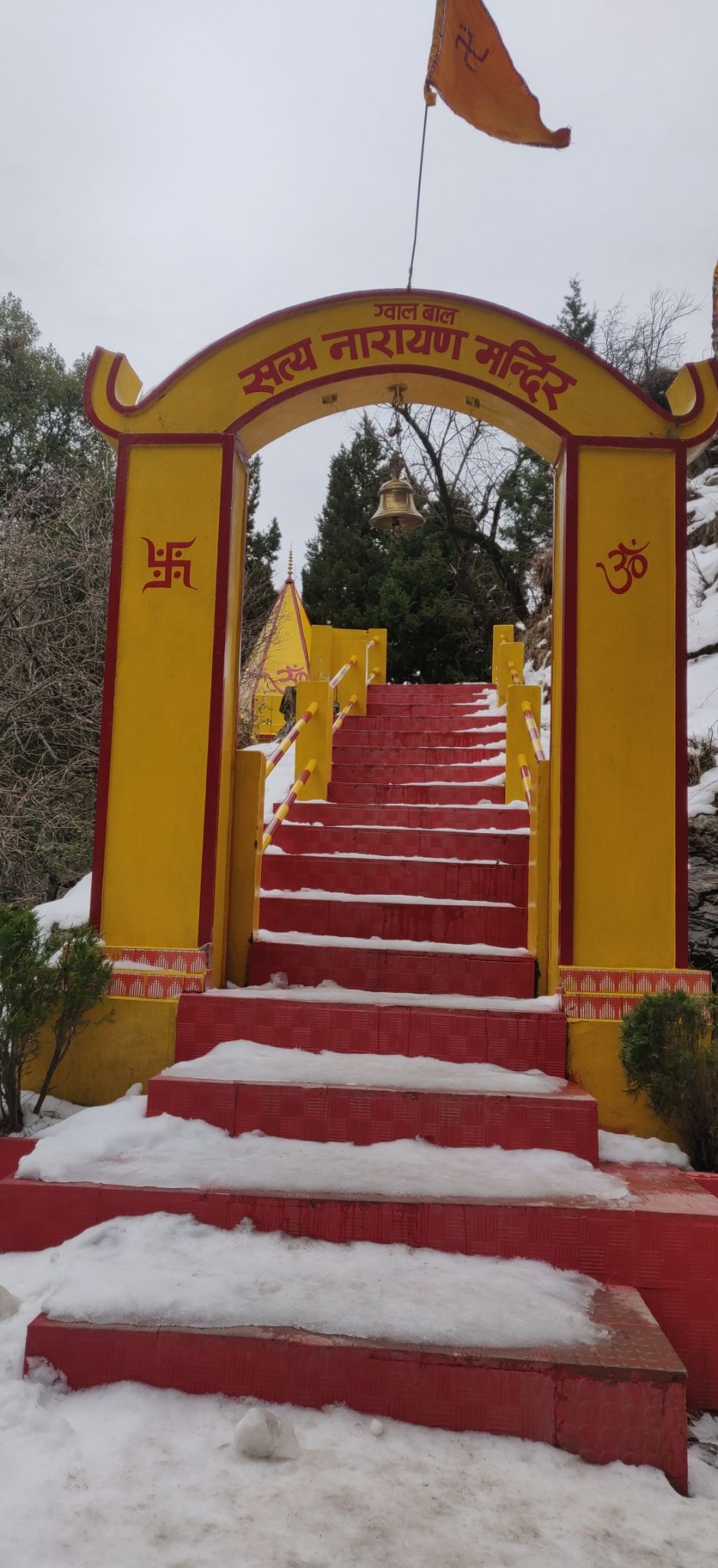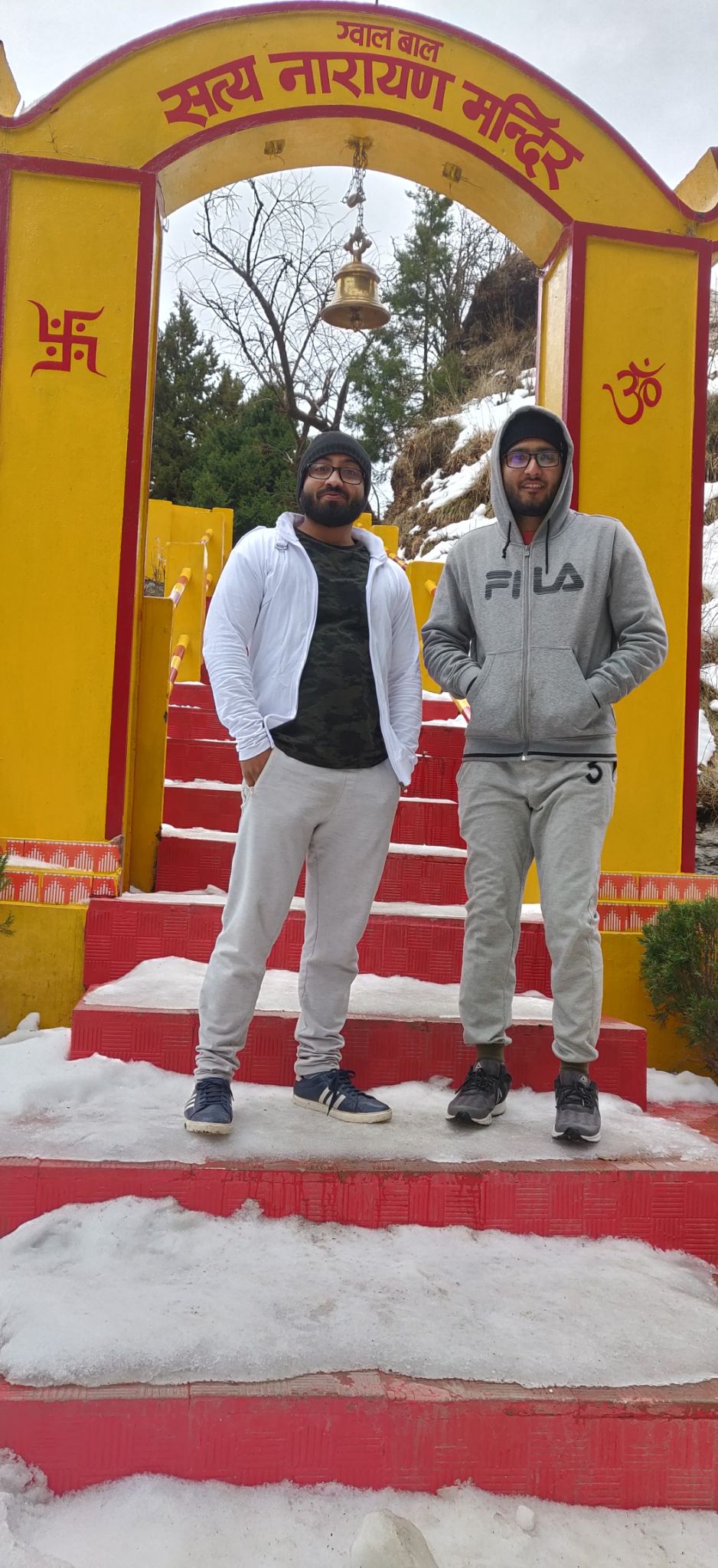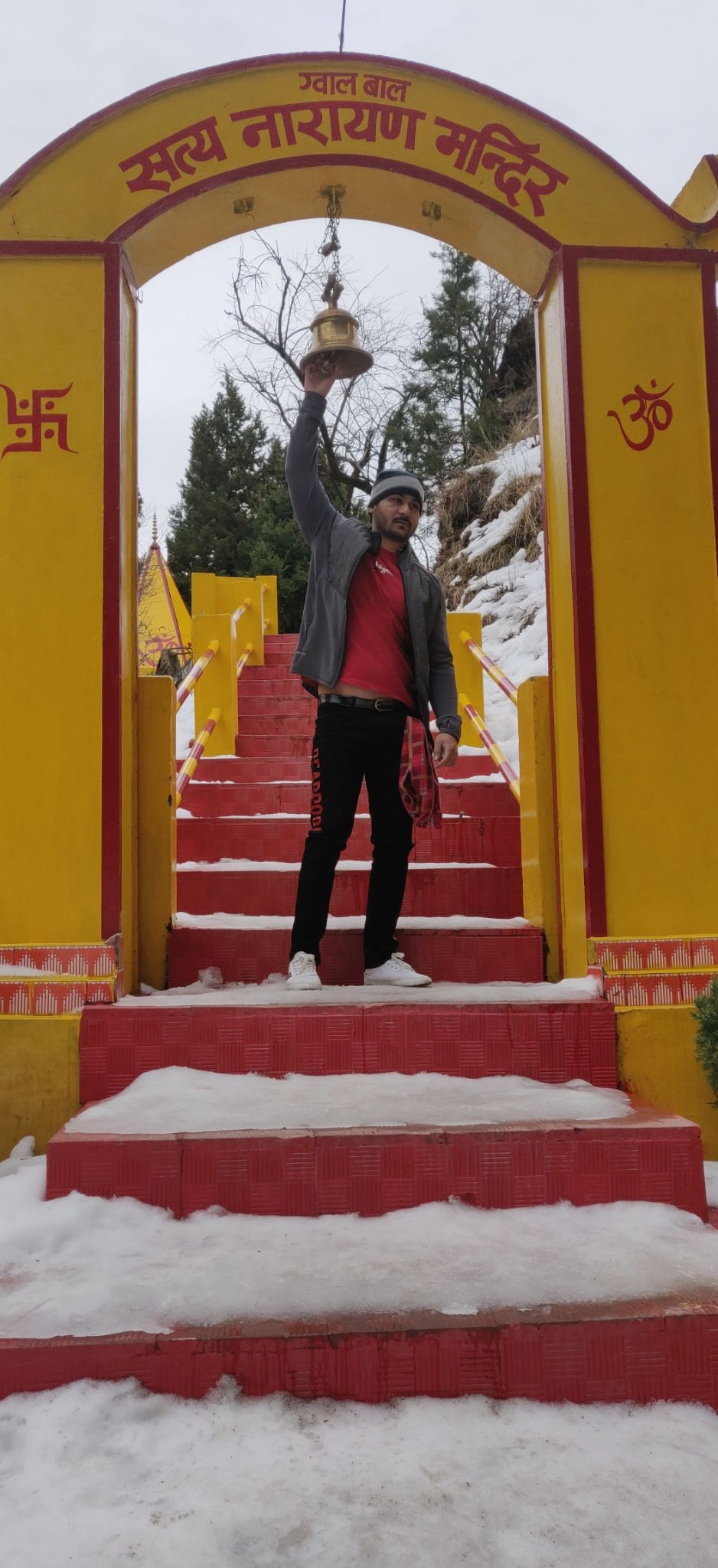 We reached at our resort @ around 3pm, people there were good, hospitality was great, even though lunch time was over they arranged drinks and lunch for us, would definitely suggest people to visit that place as the view is great and we enjoyed the Riverview there, it was mesmerising. Just imagine, a little rain shower, wind blowing with river view, can't express the feeling in words, just see the clicks and imagine yourself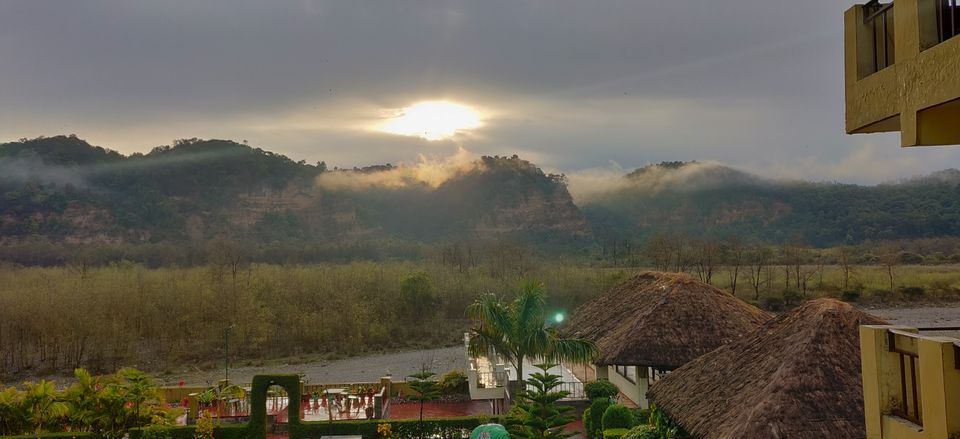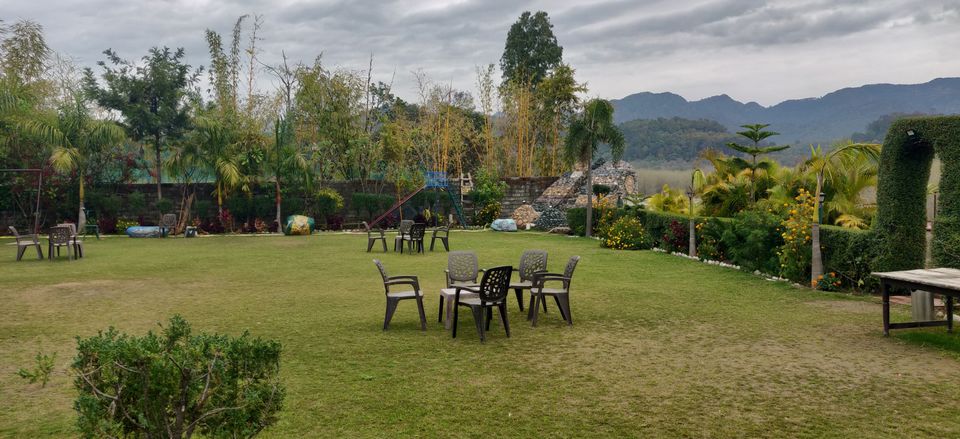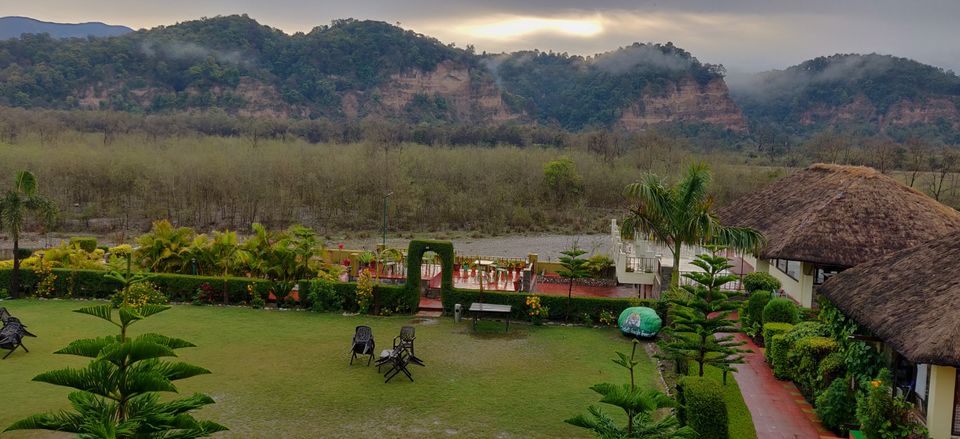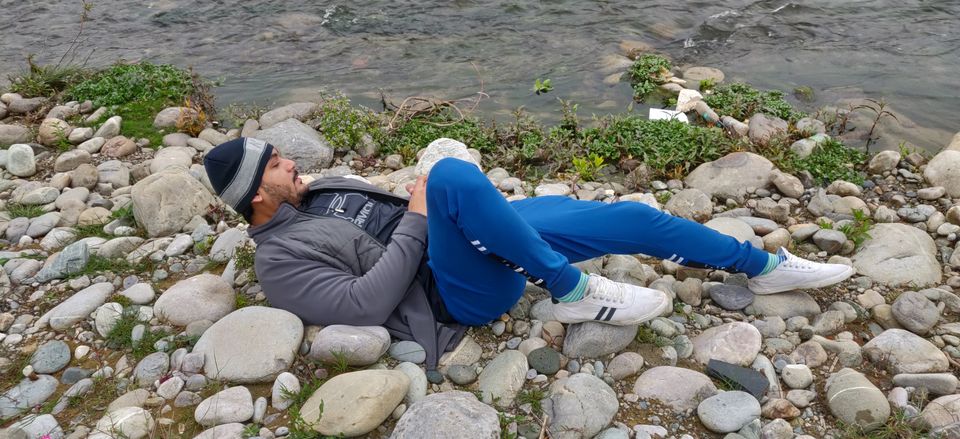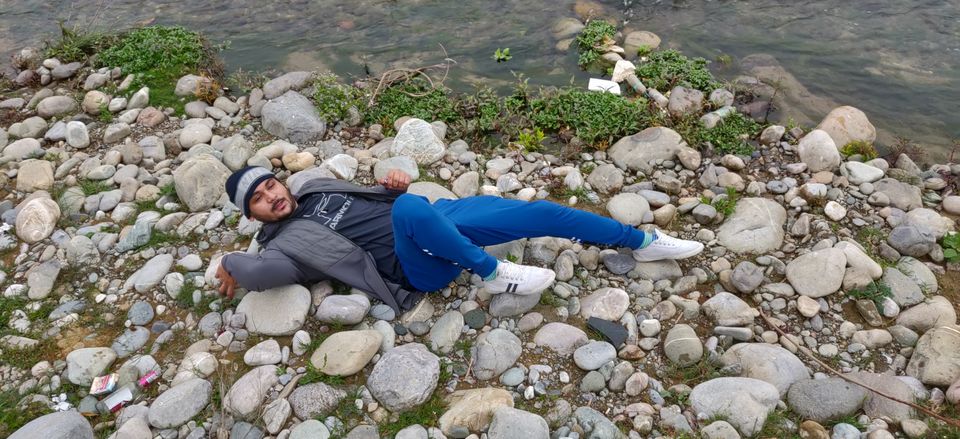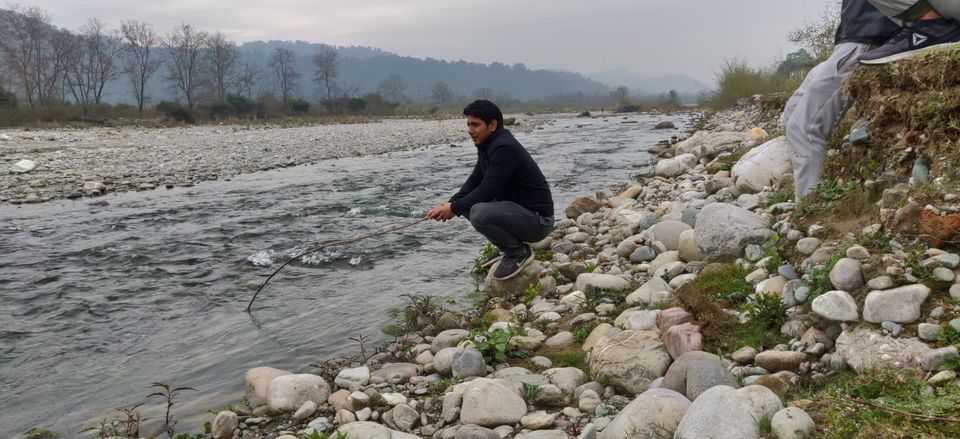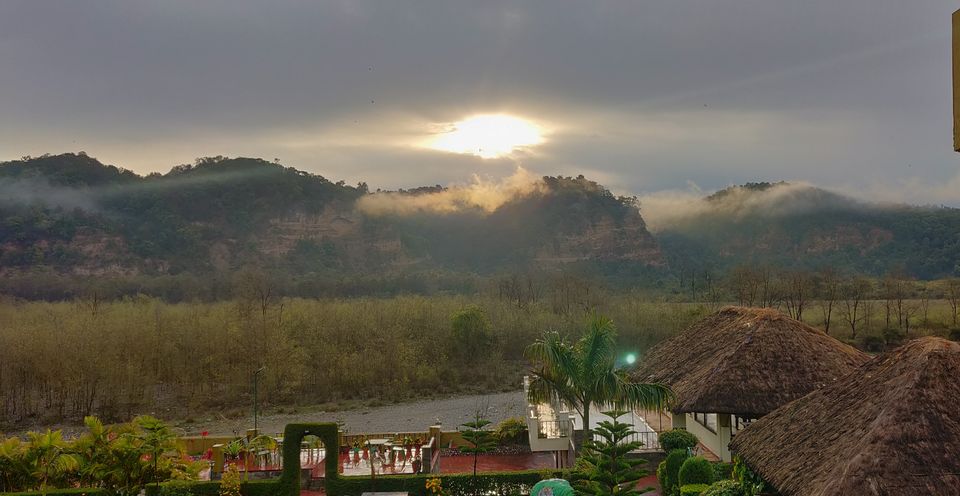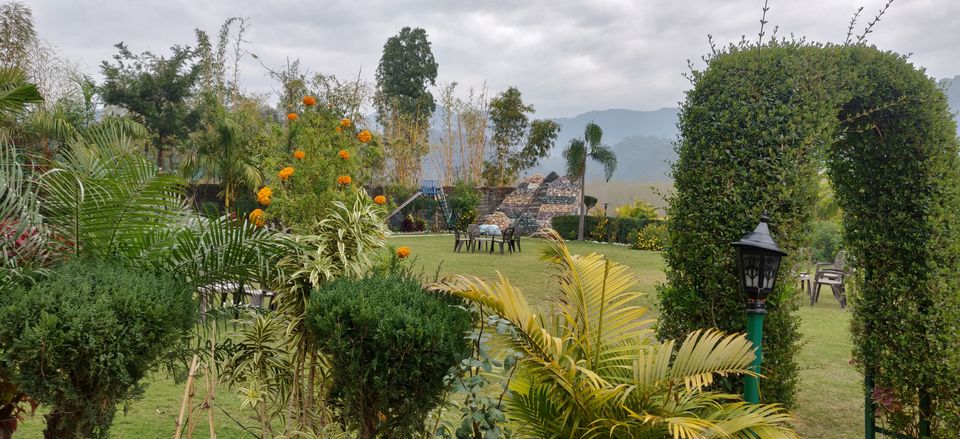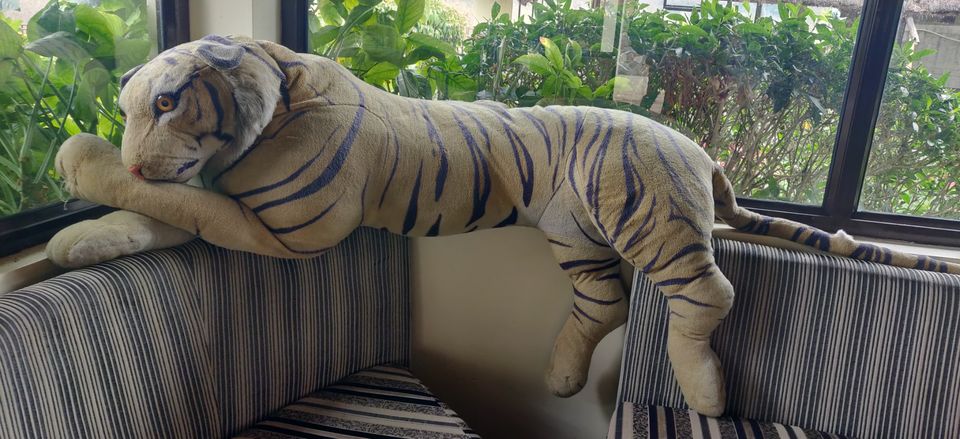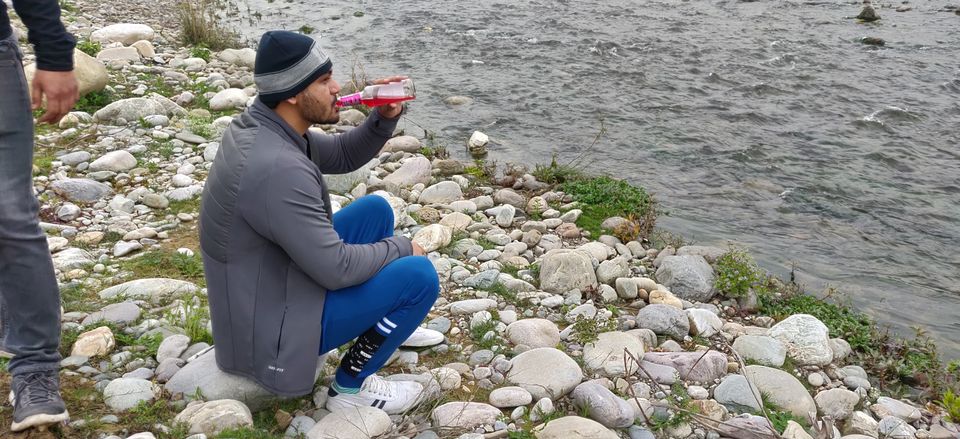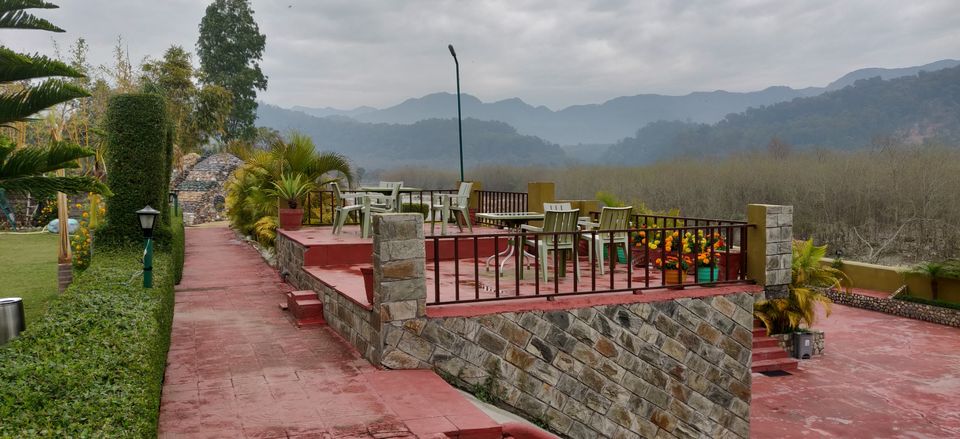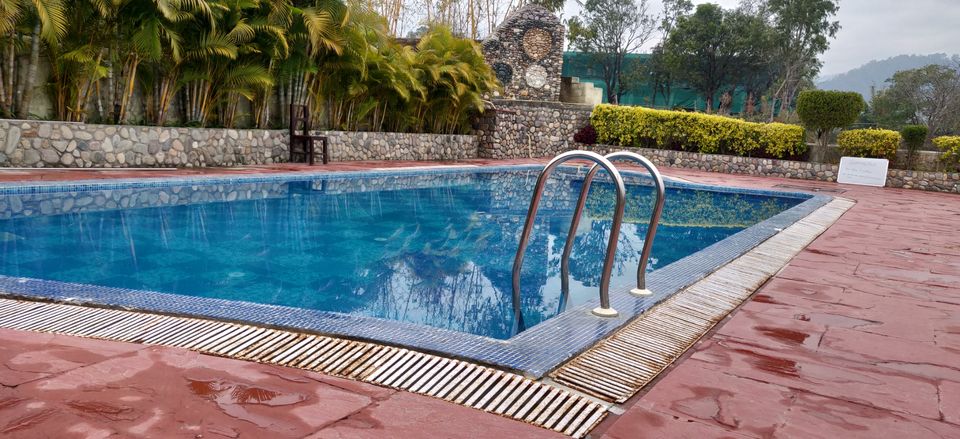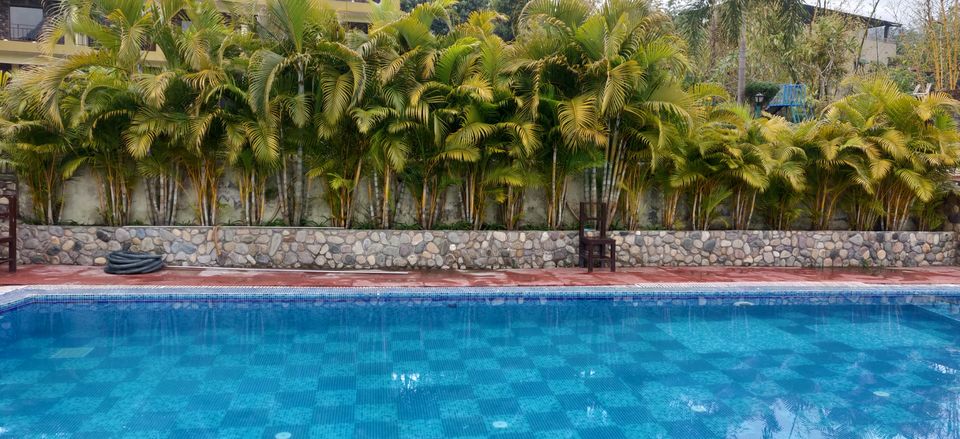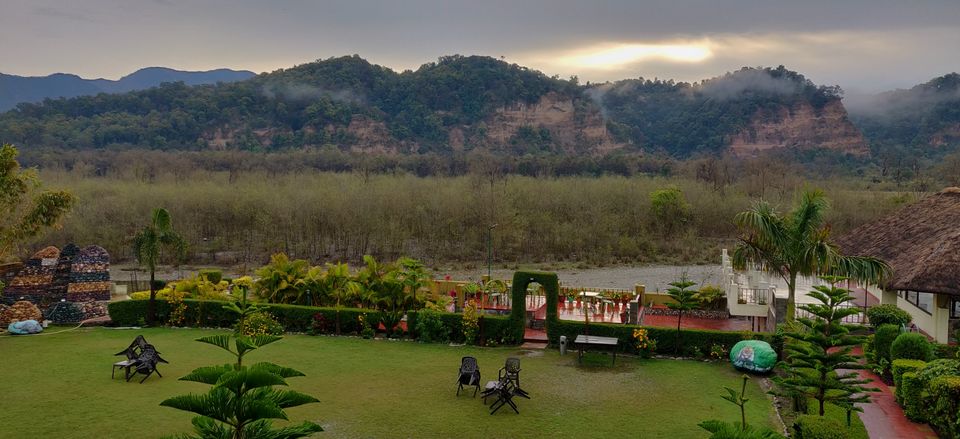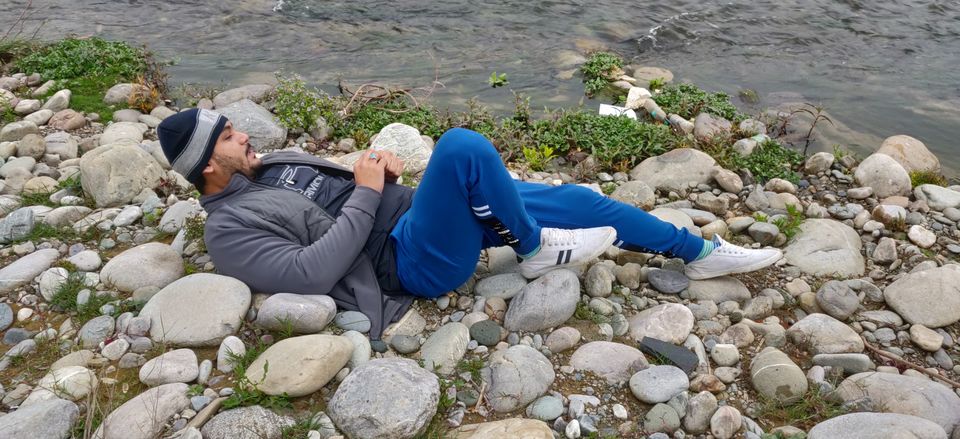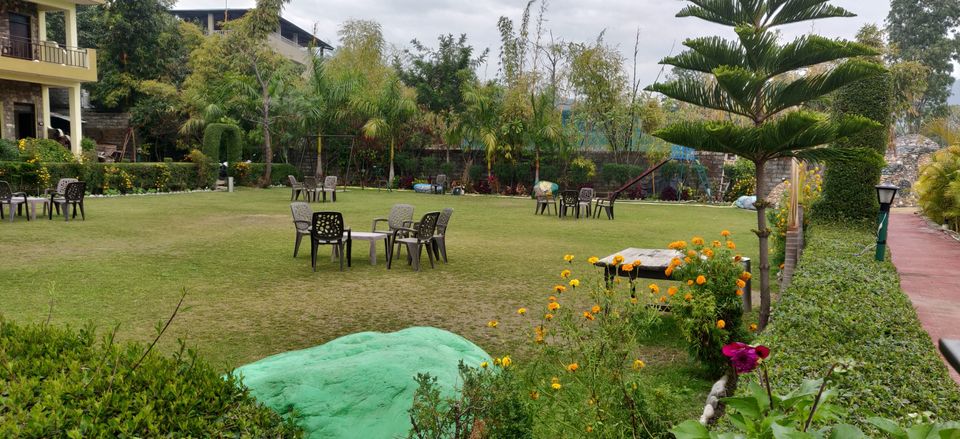 It started raining at night and carried on for the whole night we had our Safari in the morning which got delayed due to the rain.
Finally it was a great morning , beautiful day after rain, all washed up. We headed for safari @6 am on the morning, as we were already late we knew we would not be able to see tiger, we decide see to have a little fun and thrill, how you'll get to know 😉😉.
Usually drivers for safari drive slowly to show us the beauty of nature and animals in jungle but we asked our driver to drive as fast as he could keeping the jungle rules in mind to have a little adventure and thrill while being in 4*4 Jeep. He drove a little fast to cover our Safari quickly and it was fun as roads were curvy and it felt we were doing offroading, we took halt at few places to click pictures for you guys to see the beauty and believe me it was worth it, check it out yourself: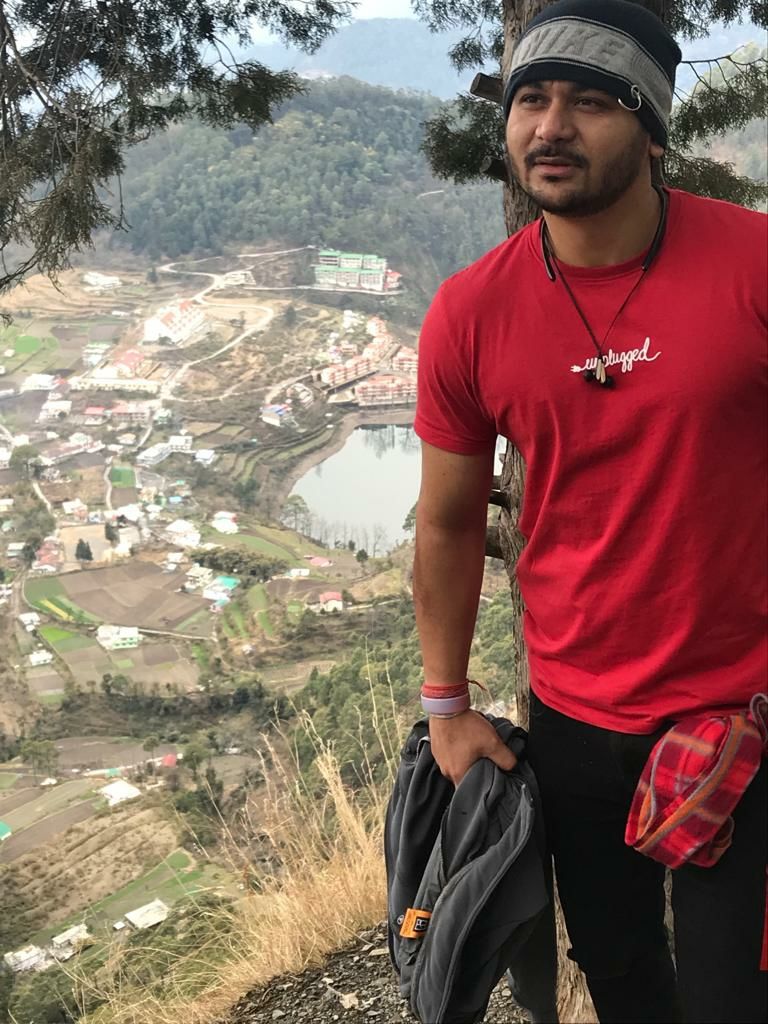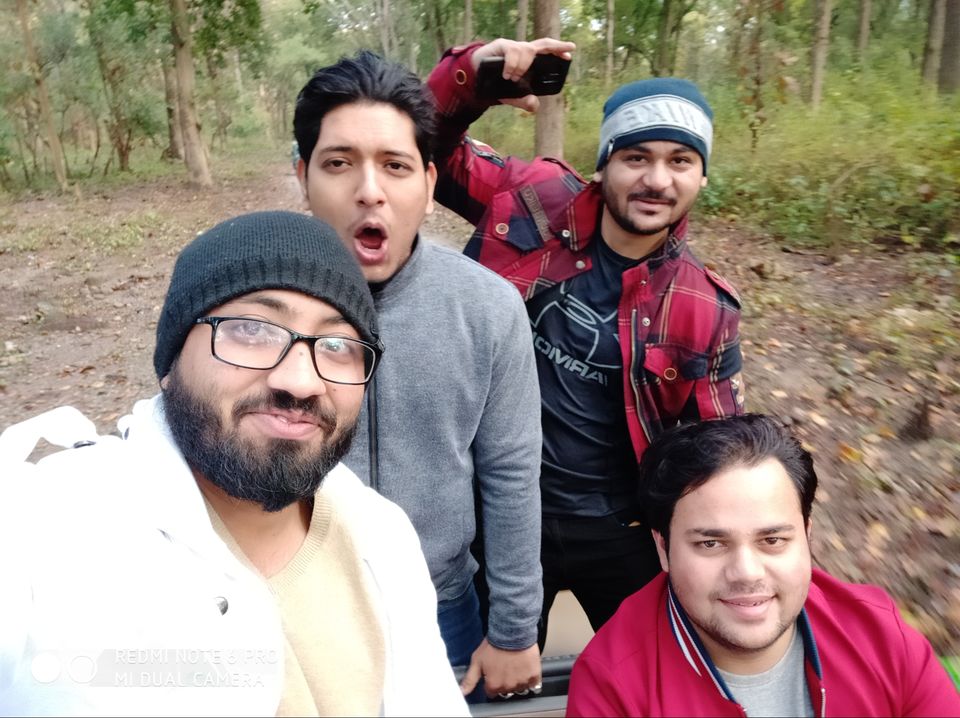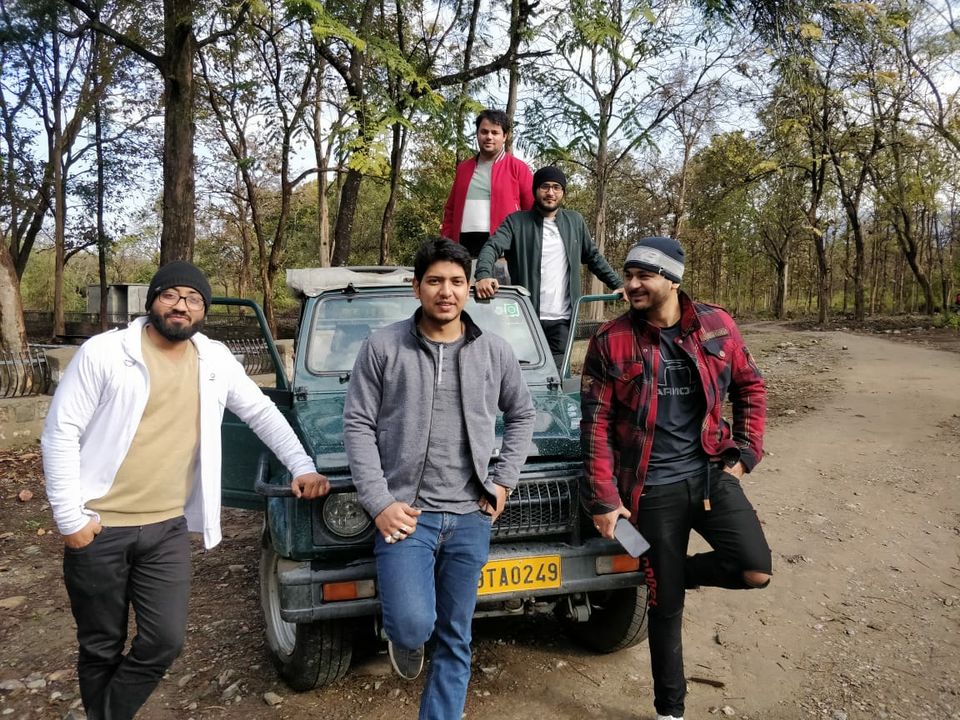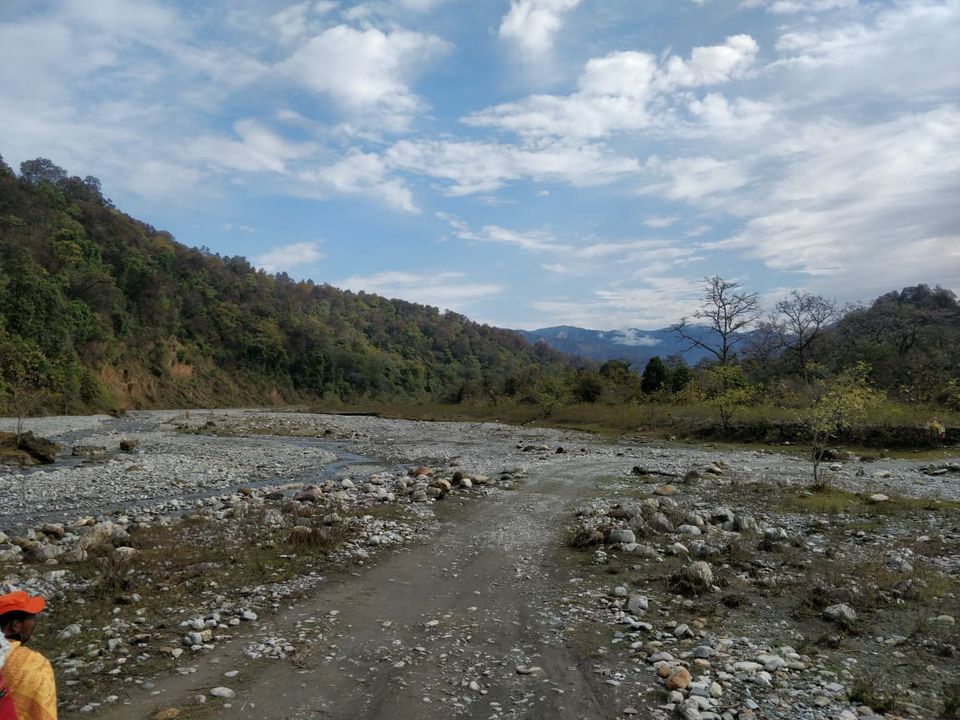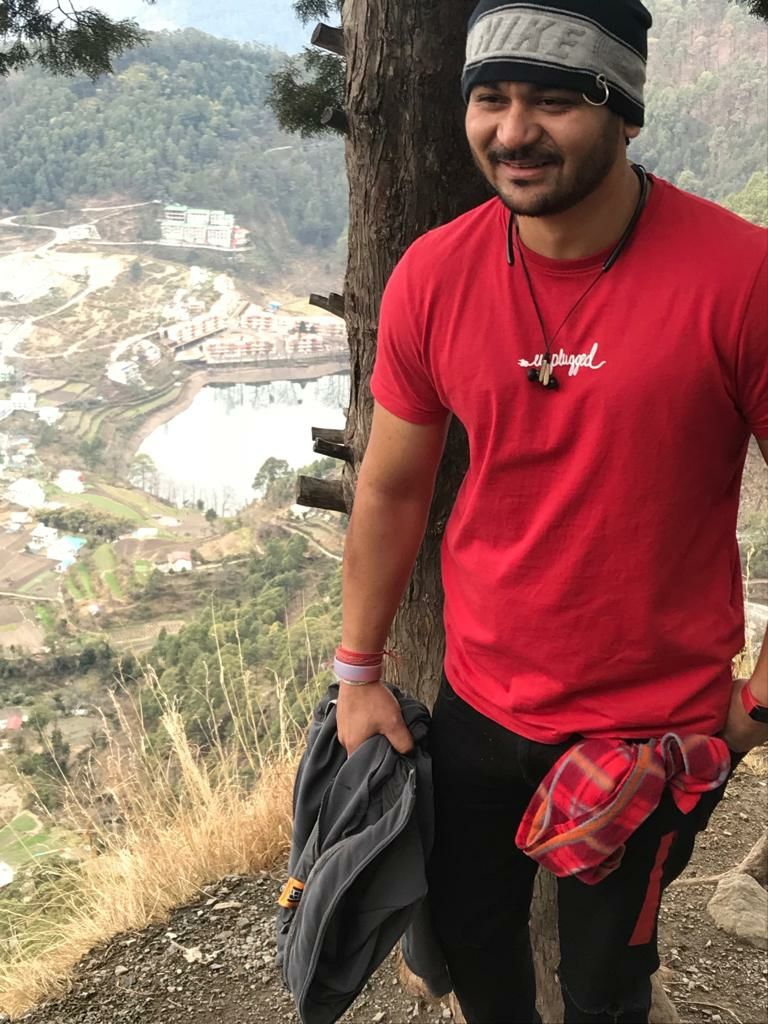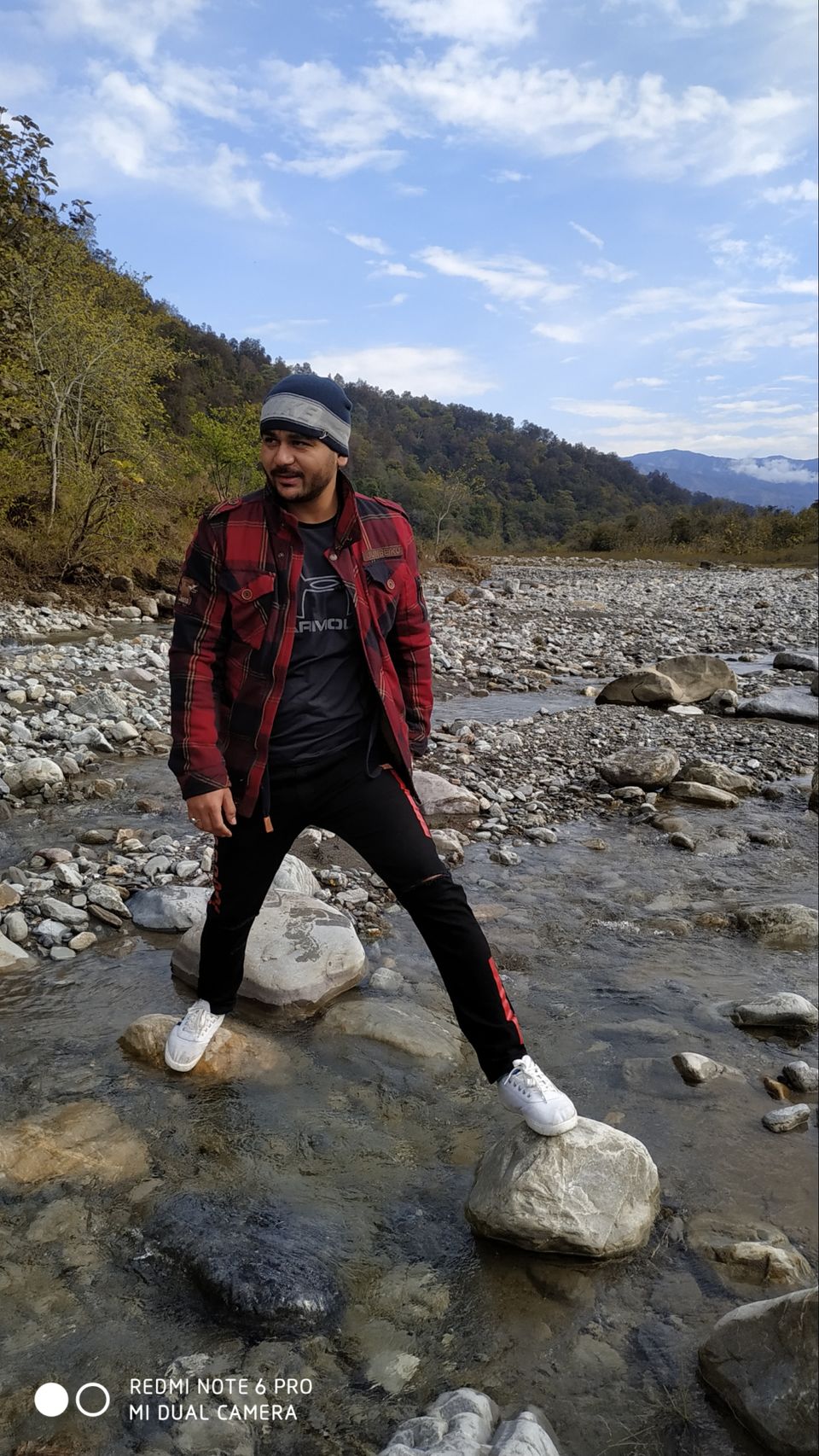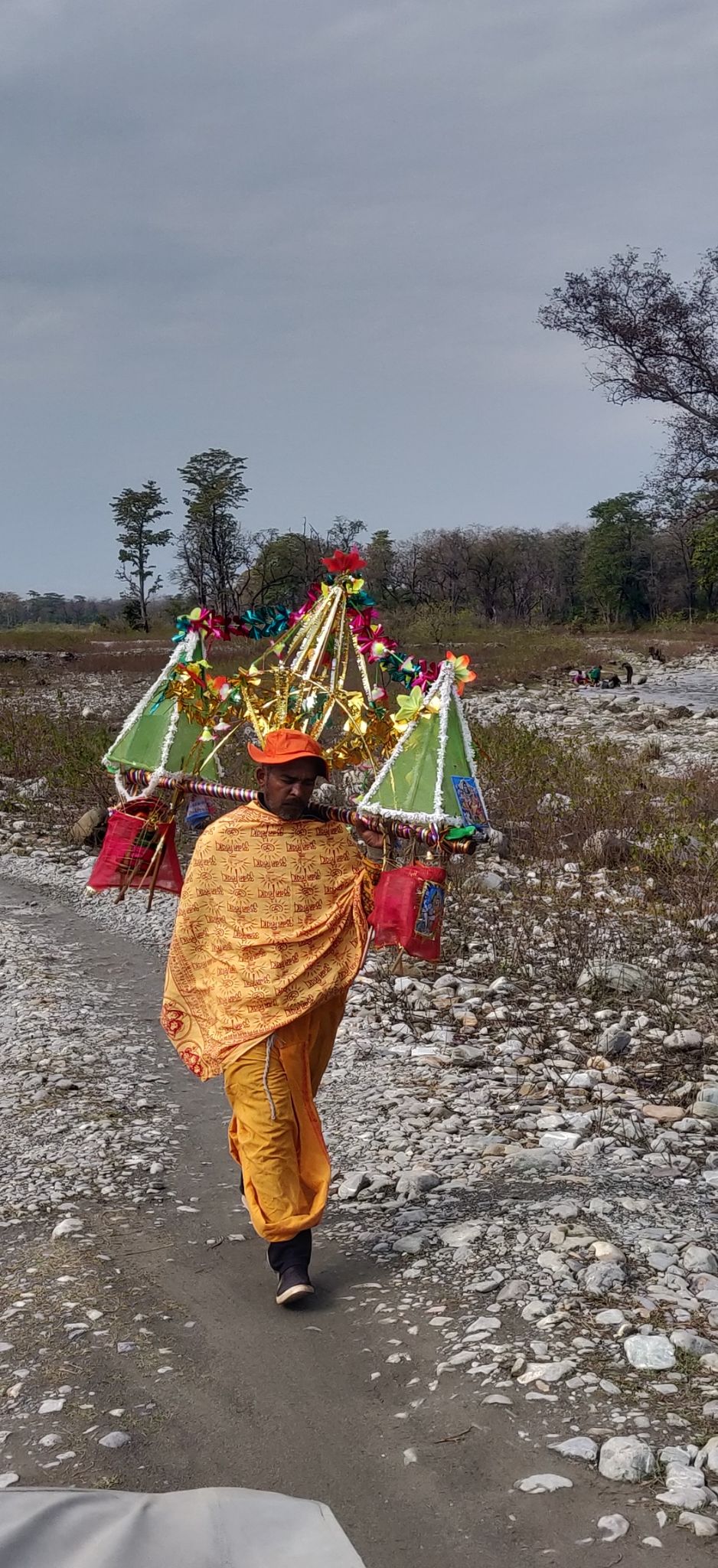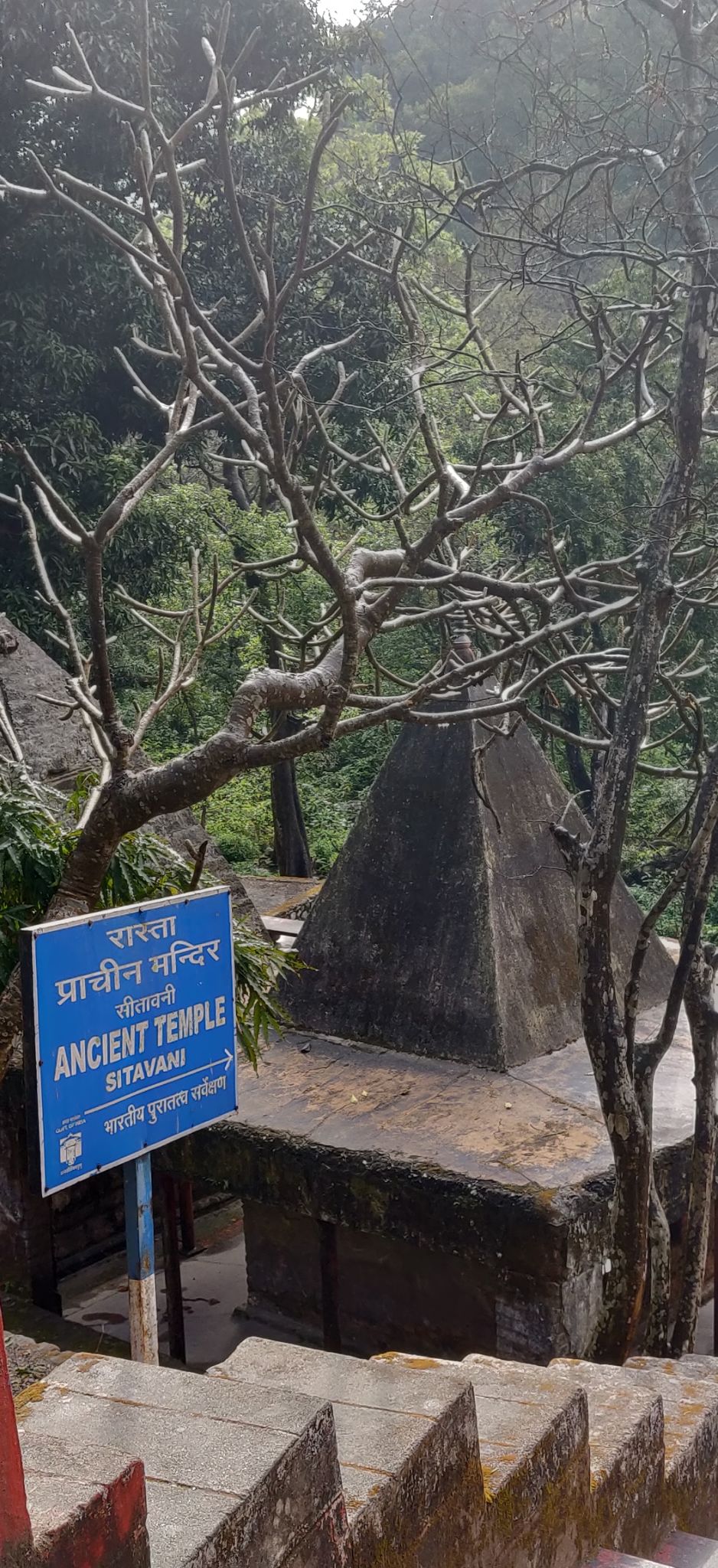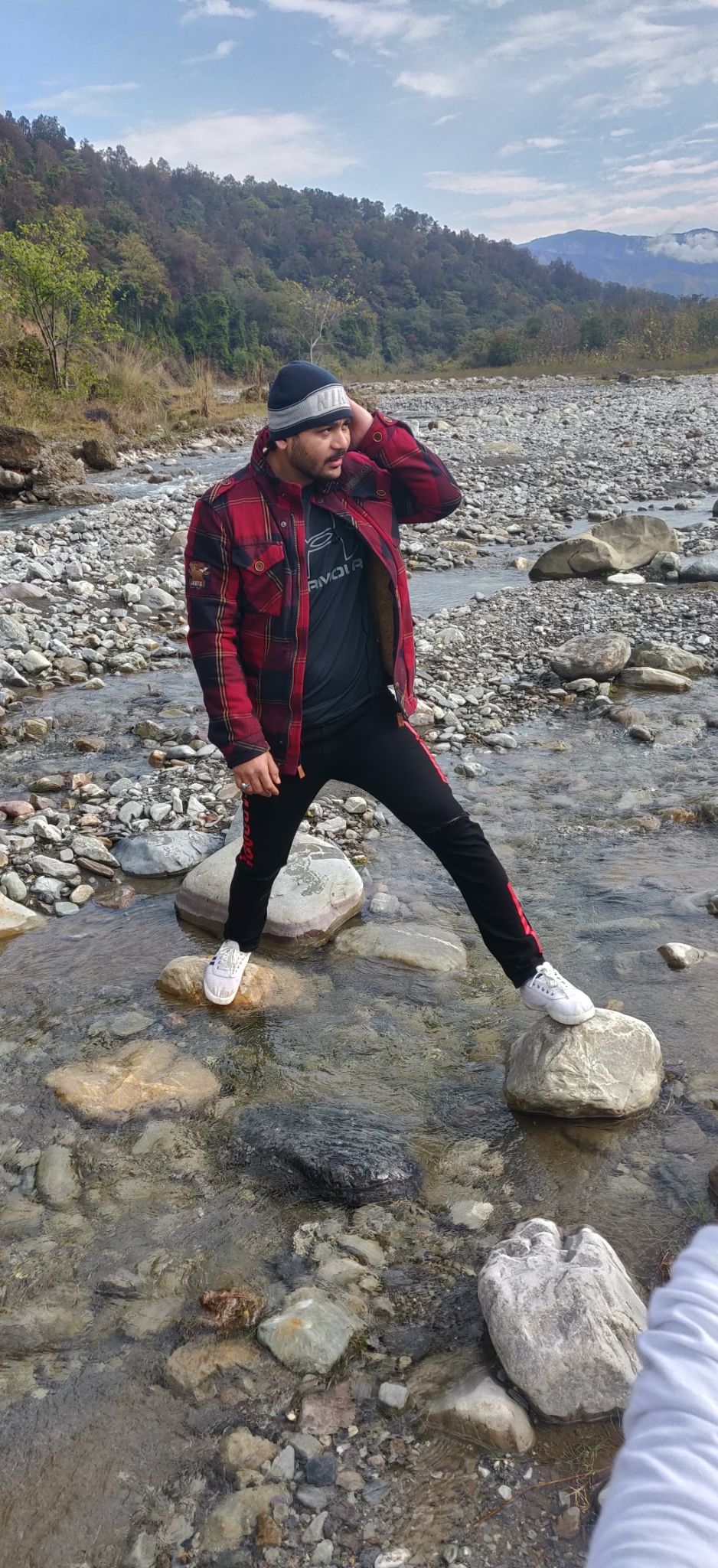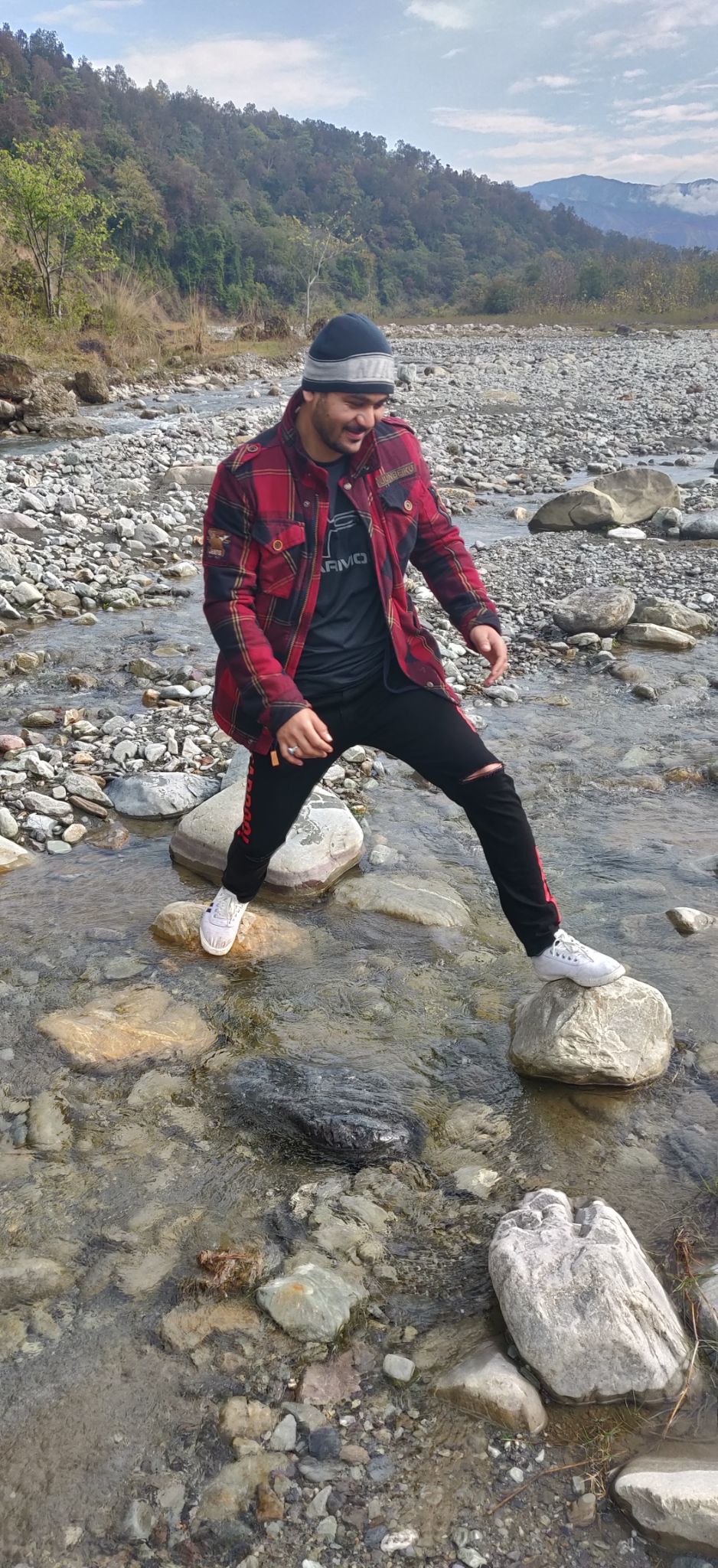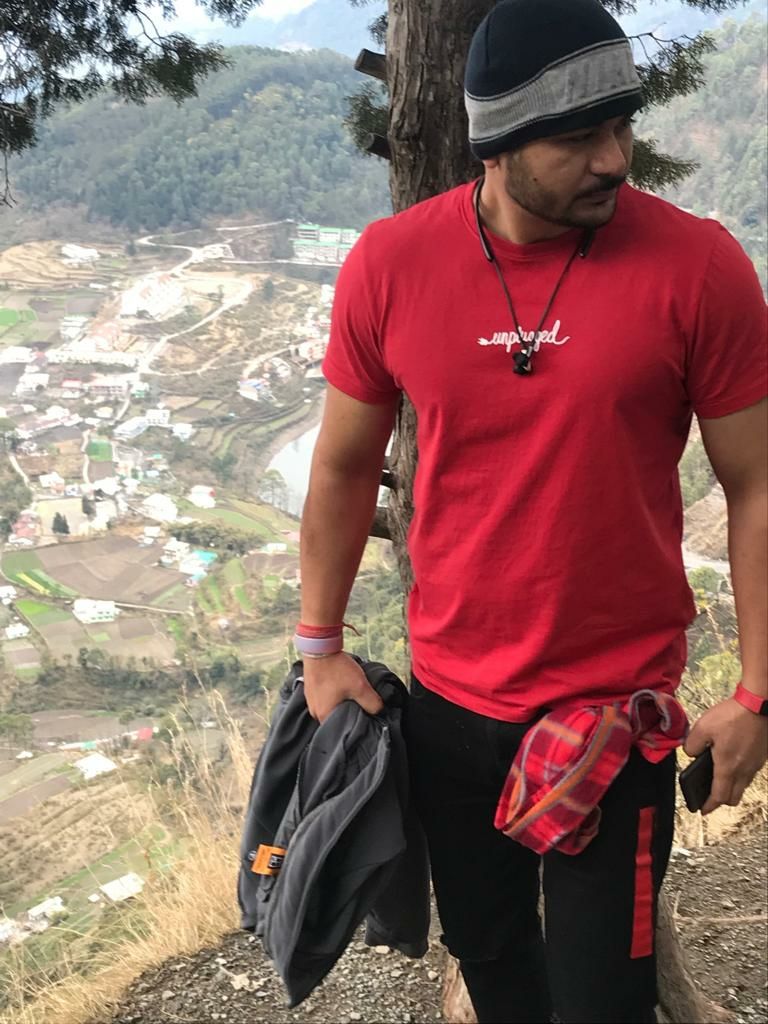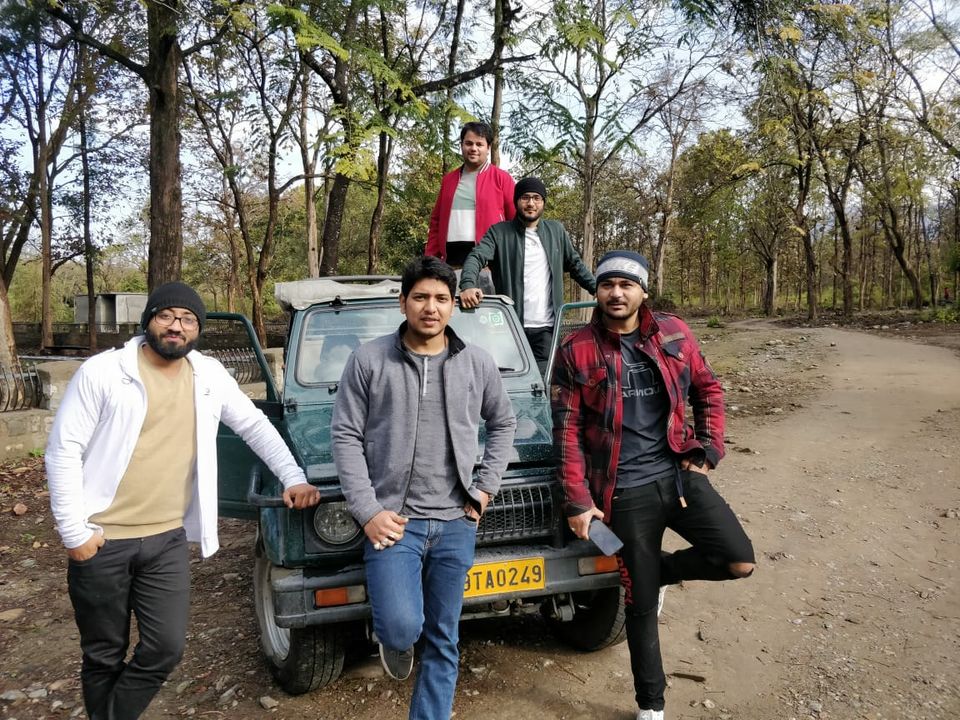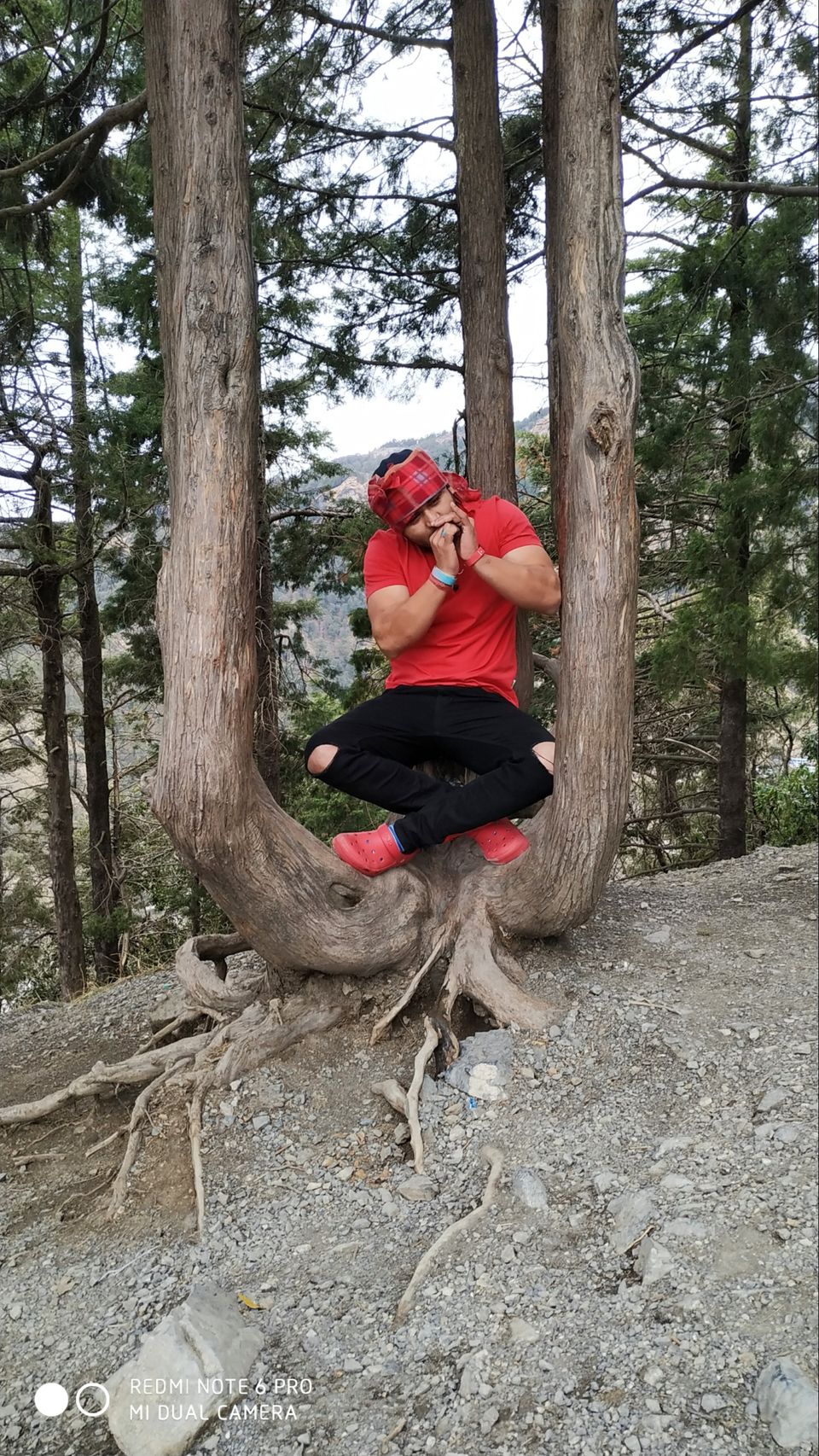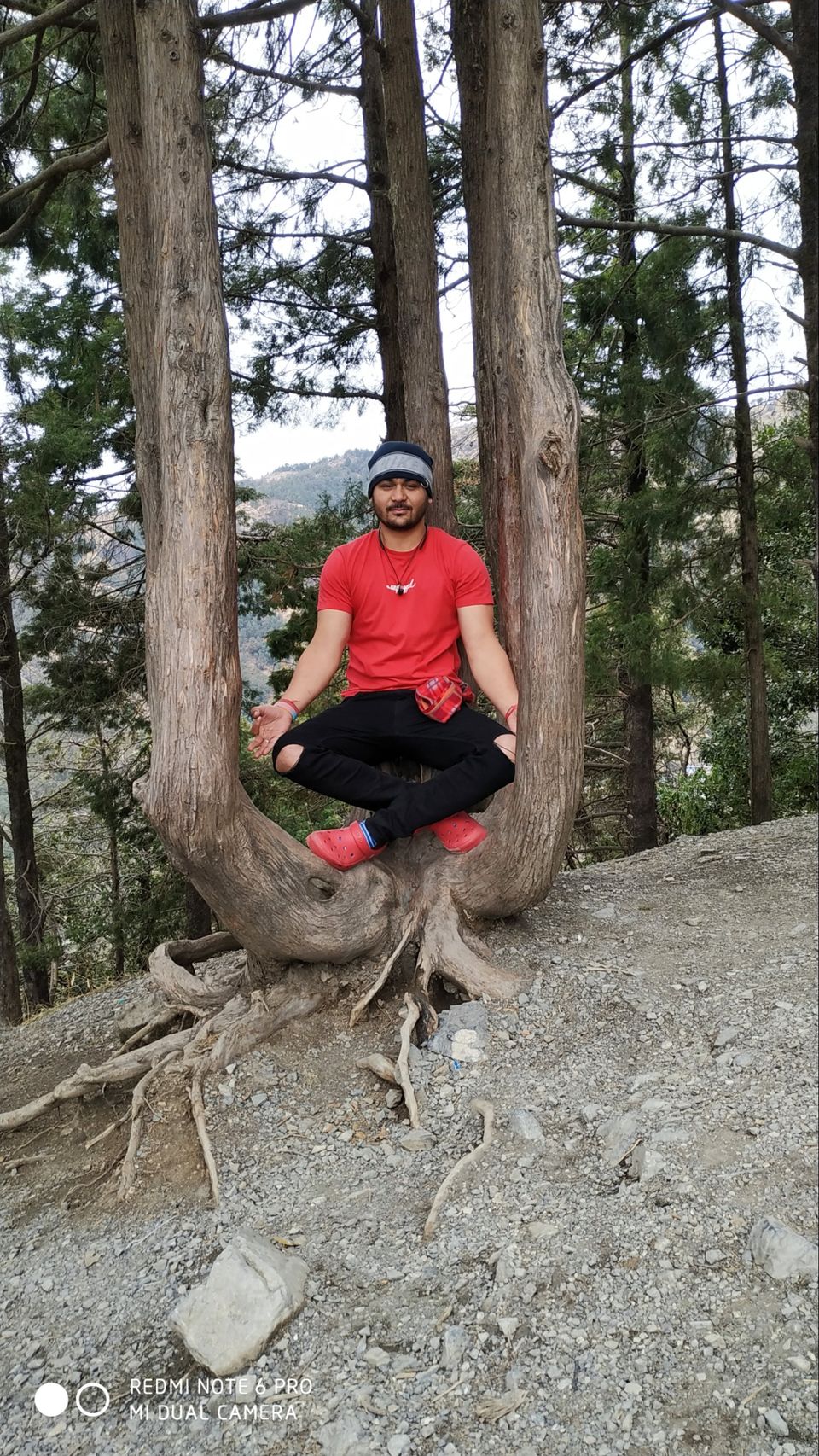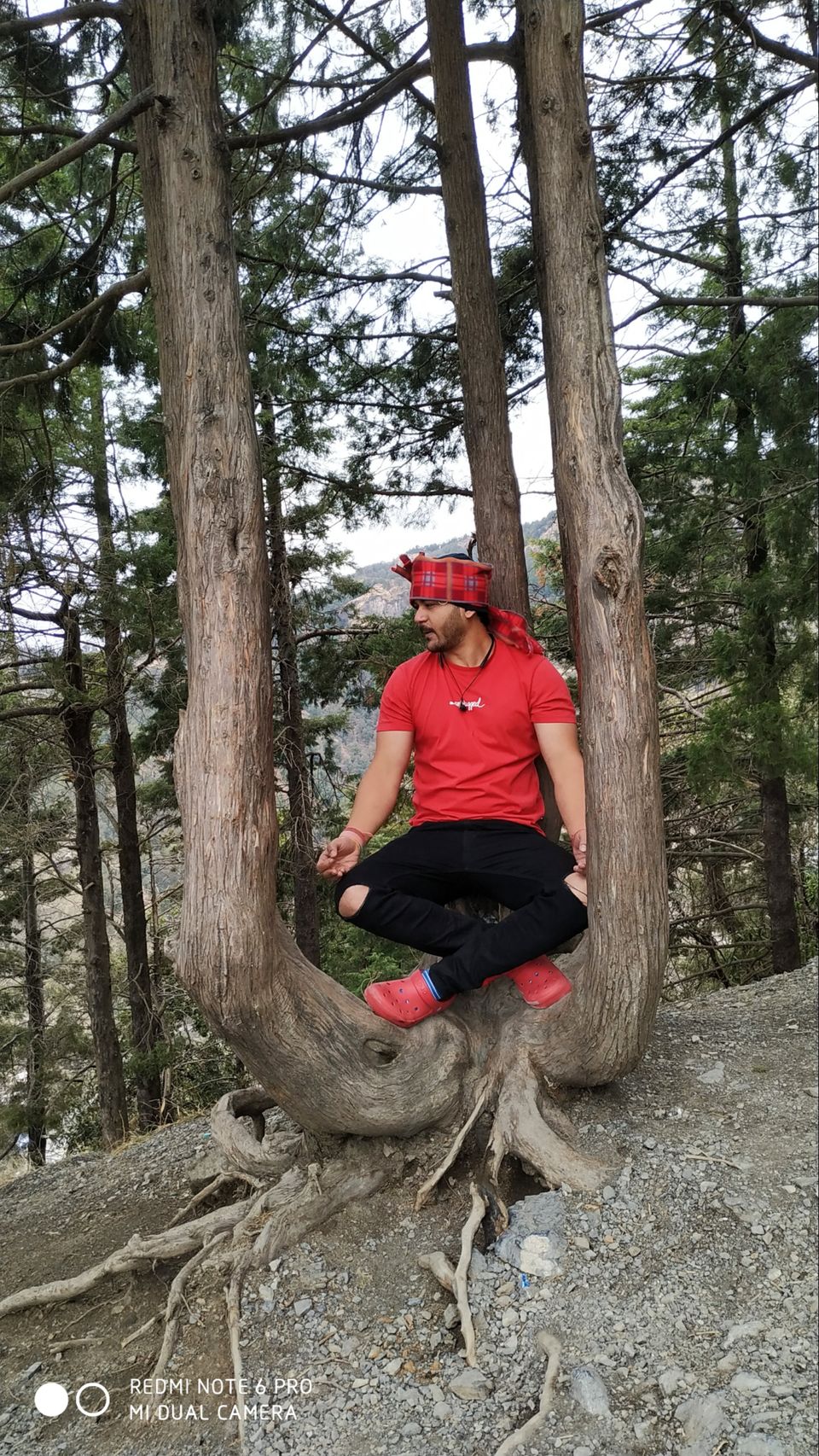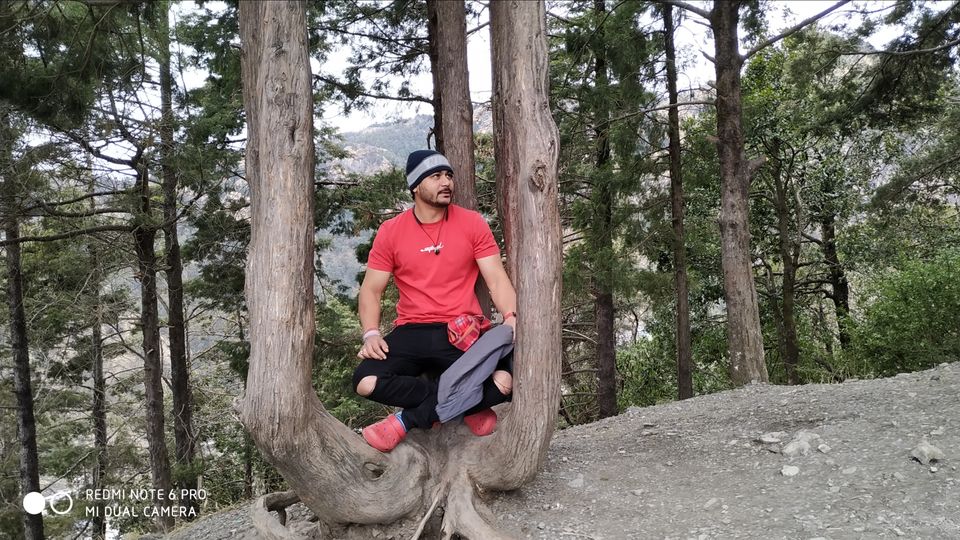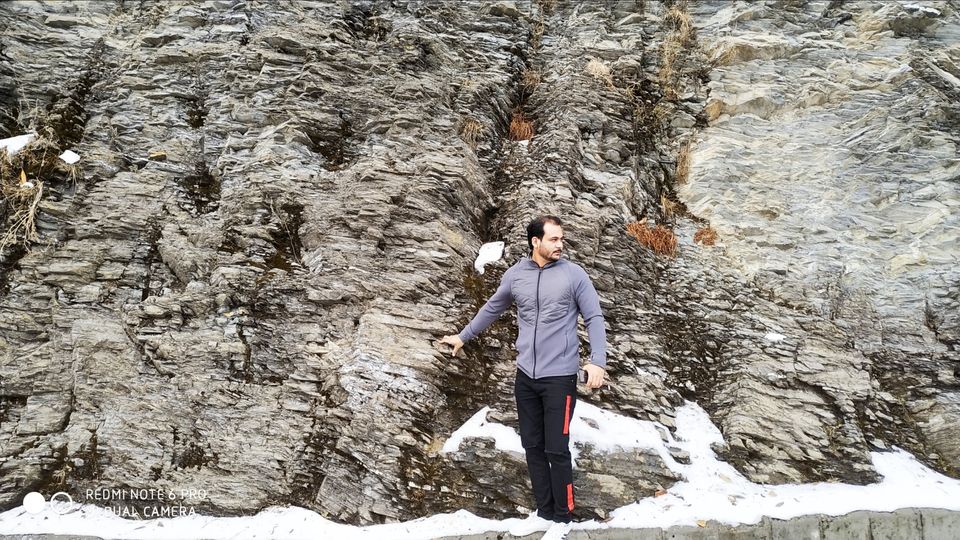 After the thrilling and adventurous safari which I believe only a few get chance to enjoy we came back at our resort and had breakfast. Food quality was good and we had a choice too as it had variety too, I would definitely recommend our readers to visit there if they are planning to visit Ramnagar.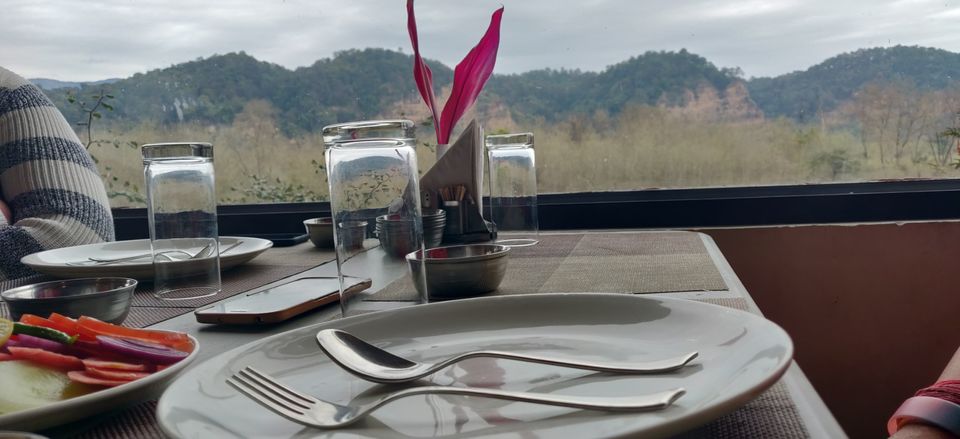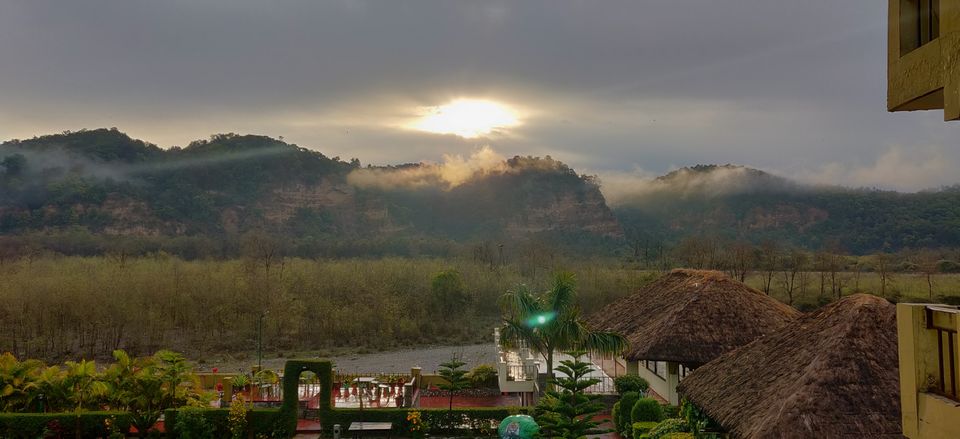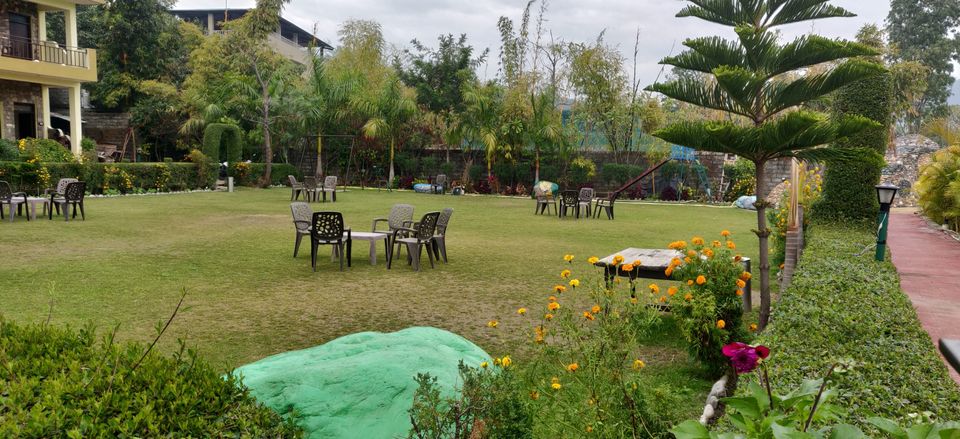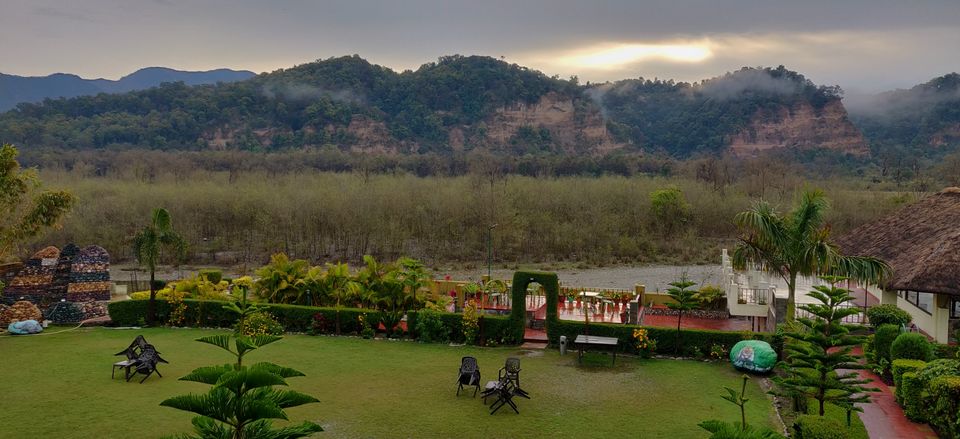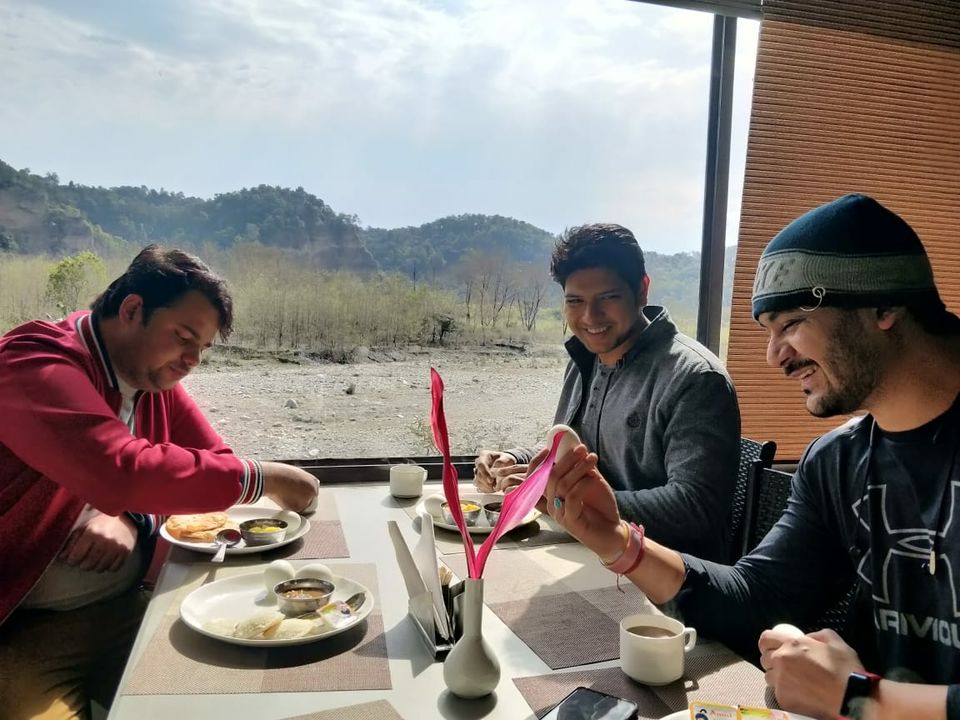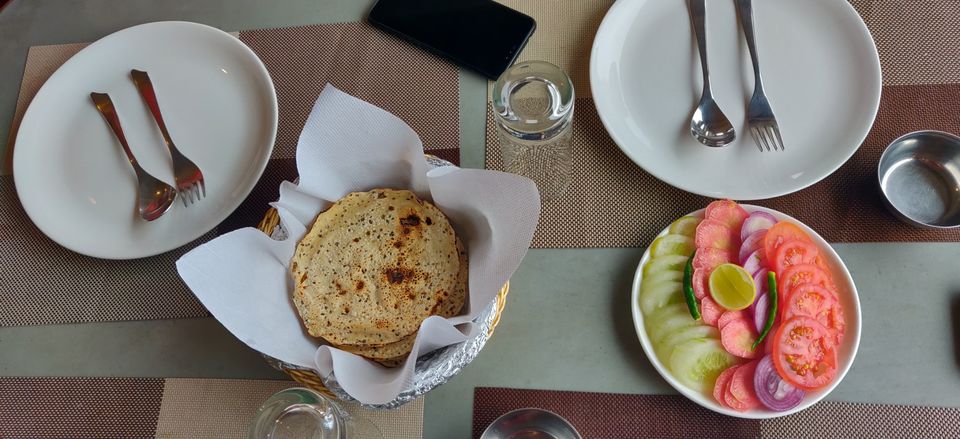 with this we come to an end of a memorable trip to Ramnagar Jim Corbett Uttarakhand, hope I was able to recreate the adventure, beauty of the trip here. I Thanks all the viweres here who took time and enjoyed this trip here with me. At last here are few other random memories of the beauty we captured there