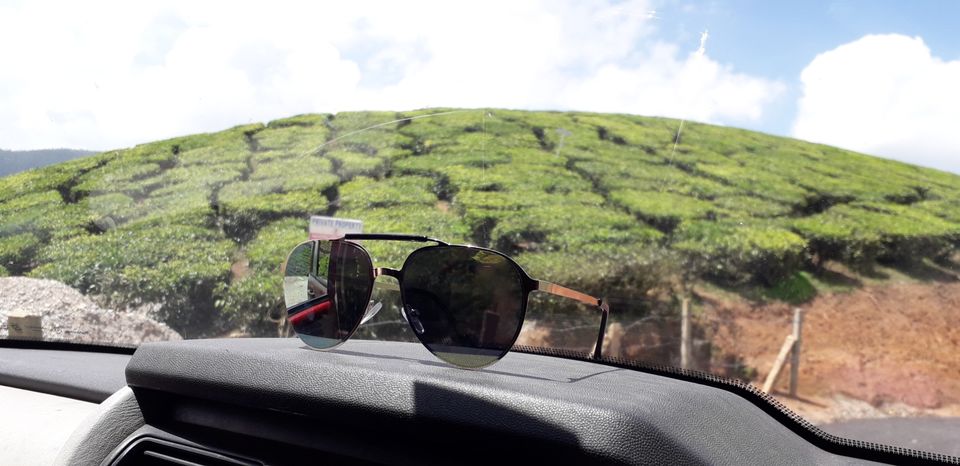 It was all set for the most anticipated trip of our gang. Yes, the destination was Munnar, Kerala.
Ofcourse, who'd say no to Kerala and it's weather ?
Our meeting spot was Chinnalapatti, Tamilnadu. From where the trip was about to begin the next day. I and a friend of mine took Vagai express from Chennai egmore to our origin.
We were 6 in total eagerly waited for the trip to kick start. For us, it was not just a trip. It's a kind of vibration that shook our souls. We waited for that 3 days since long. Yep, and the wait was over finally...!
I couldn't sleep that day. All I could dream was Munnar and her lush green blankets which would cover her assets.
* Alarm rings *
Oops, it's 3.00 A.M. "Wake up you both", said the familiar voice. My mom used to be punctual always and she didn't want us to get late at any case.
It took 2 to 3 hours for us to wash ourselves and get ready. Around 5.30 in the morning, we ignited the Mahindra's massive SUV, SCORPIO.
I badly wanted to hold his steering and start roaring. But, my fam wanted me to take rest as I and one of my friend both travelled miles to reach my home.
* wait till the curves call you * I said to myself.
I let one of my friend to drive in the plains. We know there was lot to be taken into account when we drive in hills. It requires a lot of skill and patience. As I had prior Terrain driving experience, My friends counted on me to drive on hills.
Hardly after 1.5 hours of driving. We took a small break and sipped Tea. Ofcourse, Tea is a survival juice.
"Never say No to Tea", we screamed...!
We had our breakfast in Theni. After that, I was given an important job. Yes, to handle the 2179 cc beast.
"Surely, it's gonna be a test for your skills", My heart said.
And we continued towards Bodi, the place which is well-known among local people and Keralites as well. The small view point situated few Kms away from Bodi separates Tamilnadu & Kerala. People call it as Bodimettu. Several cops inspected our carryings and registered our arrival time. Again, we were stopped by the Kerala cops and they charged the entry fees.
"Take whatever you want, allow us to get in" I murmured to myself.
We continued to proceed towards Munnar. After several kms I found a good connect with the Mahindra monster. I never drove SUV on hills before. The solid built of the Scorpio kept us safe in sharp corners. Thanks to the stabilized bodyroll. It absorbed almost all the potholes so well that we never felt any discomfort during the course of our journey to the God's own country.
I had to turn off the engine many times as one of my friend had hill sick because, he didn't took rest the previous day. But nothing goes wrong when you're with friends.
He soon recovered and got back to his normal form. Well, that was a happy news for us. Later, we reached the small dam called Aanaierangal which is located roughly around 30-40 kms from Munnar. Nothing more fascinating there. But, everything looks beautiful when you're in a gang of Wanderlust.
Clicked many pictures, we tested the Canon's lens. Experimented photographs. Hardly after an hour we got back to our car and drove towards Munnar.
"So far, the weather is good", we cheered...!That's a pivotal thing when you hit the roads. As we proceeded further I got to notice the fallen trucks deep down in the gorge. Everything reminded me of my consciousness in driving.
Perhaps, that was a Good-bad sign I call. From then, the road was so bumpy that I and one of my other friend felt very happy as we didn't brought our own cars here. Thanks to Zoom car and it's services. We were just 10 kms away from Munnar and greeted by the green carpets. Without a second thought, I turned off the engine and stepped out.
Woah..! That's a wonder, to be honest. We spent around 45 mins there enjoying the mesmerising beauty of Tea plantations. Later, we headed to one good TN style restaurant as we reached Munnar. India's spice garden, they call. Well, truly it is...!
Each and everyone of us wolfed down our meal as if we never gonna see food ever in our life. We ate to our fill. Obviously, With the help of Google, we reached our Hotel.
"Hah....., Holy shit...", I shouted after witnessing the inclined slope that would take us to the hotel parking. With all of my skills, somehow I managed to take the beast to the allocated parking place.
Everyone of us wanted to rest ourselves badly on the bed. But, the thing was, we ought to visit places as much as we could in a single day. So that, the upcoming days would be more than enough according to our itinerary.
On our way to Echo point, Munnar, we were forced to stop our car as we witnessed wild elephants on the roadside. Luckily none of them crossed our path and blocked us. Thankfully we got forest Guard points at all of the major Animal-crossing points.
Echo point wasn't up to the mark as the river which flow across the forest had dried months back, and it badly needed this monsoon season to get back to it's good old form. On our way back I had to stop, because I wanted to take a close look of one private Tea estate.
As soon as we got down, after few minutes it started drizzling. It was surely a Damn good feel when you're surrounded by lush green bushes and shrubs.
Life of a teetotaller (me) in a hill station is terrible. My friends bought 5 beers from a crowdy local bar. Well, it seemed like that was the only place in the Munnar that satisfied people's liquor needs. Friends of mine persuaded me to try for atleast a glass of beer but, I remained calm and composed by sipping a glass of 7up.
Next day's itinerary was shrinked to only two places as it required a lot of time to be spent there.
1. Eravikulam National park
2. Lakkam waterfalls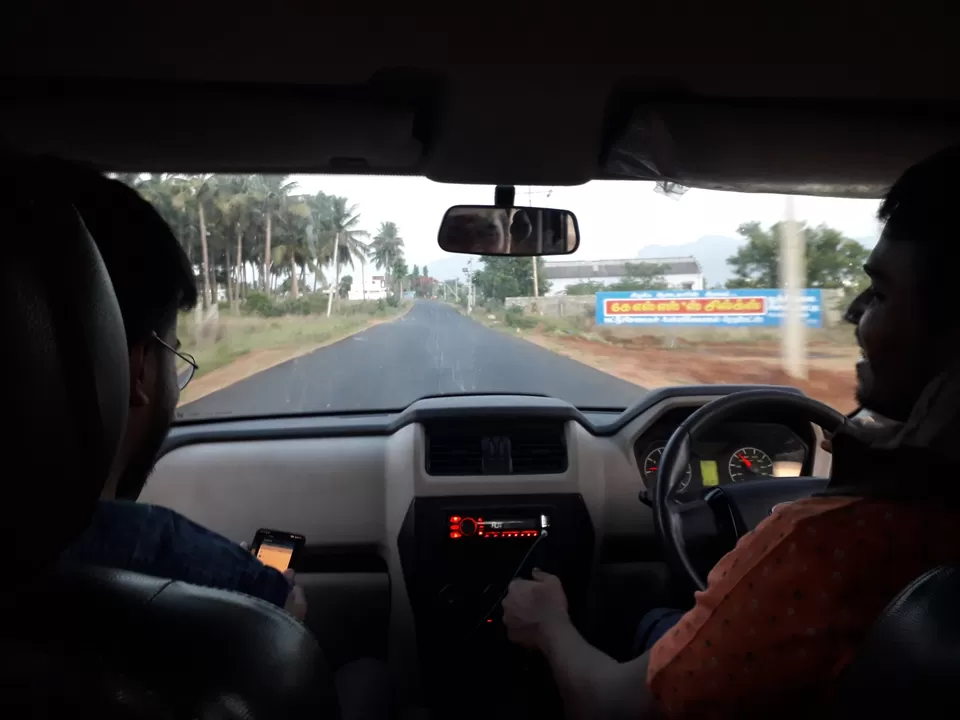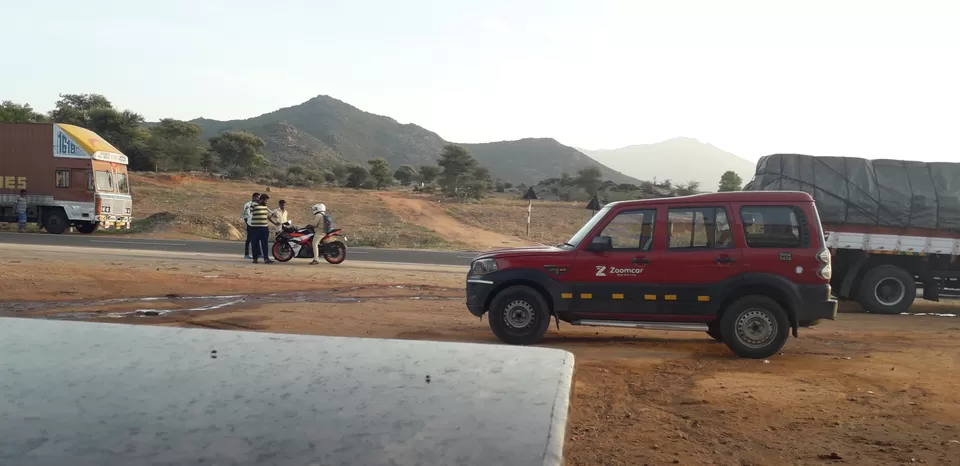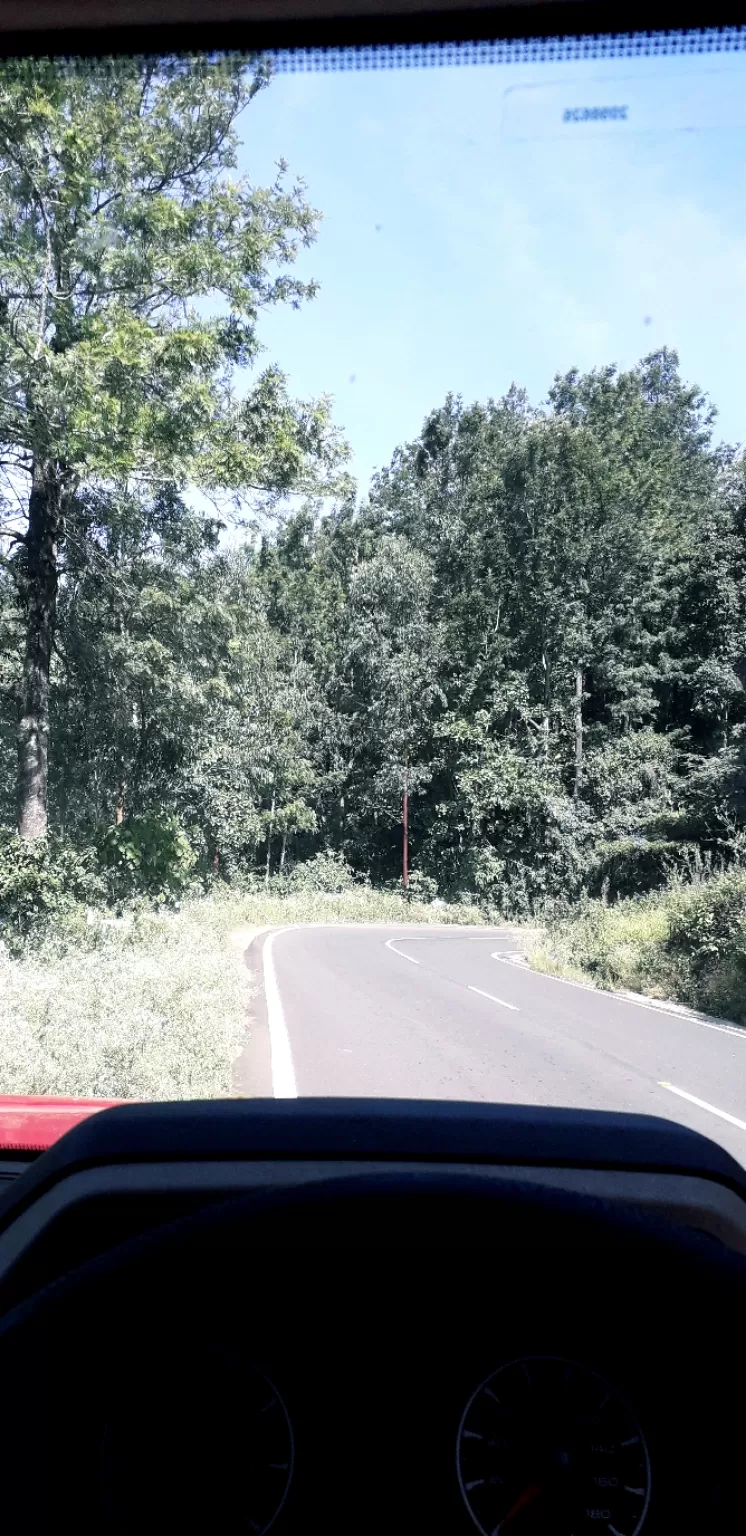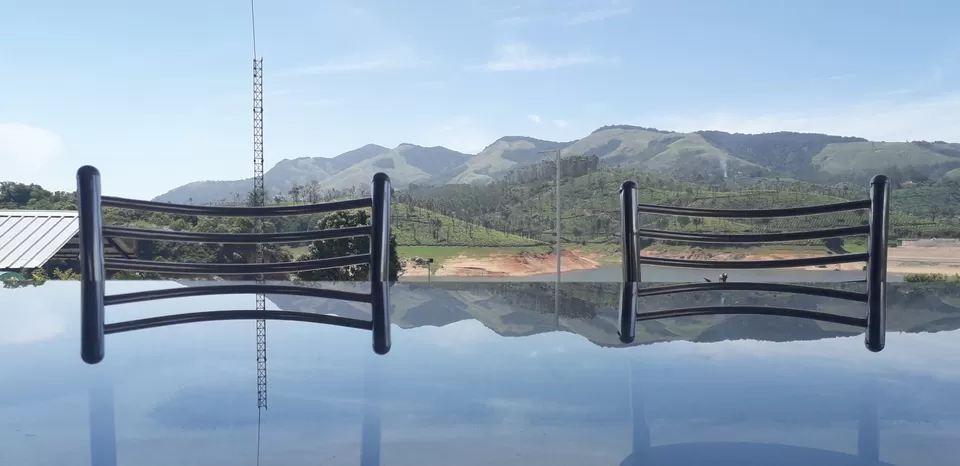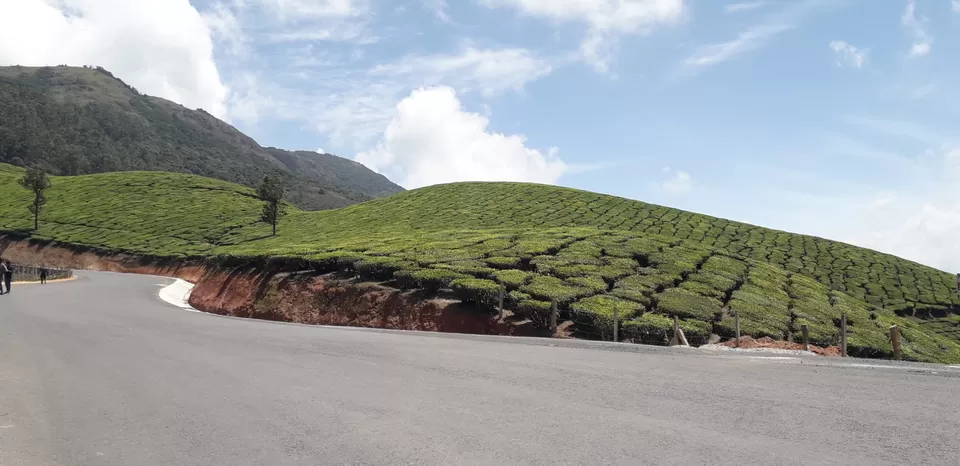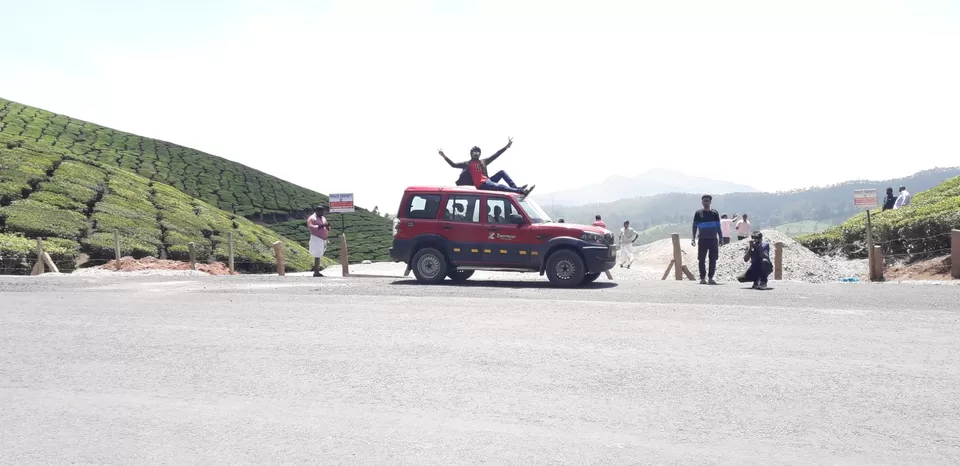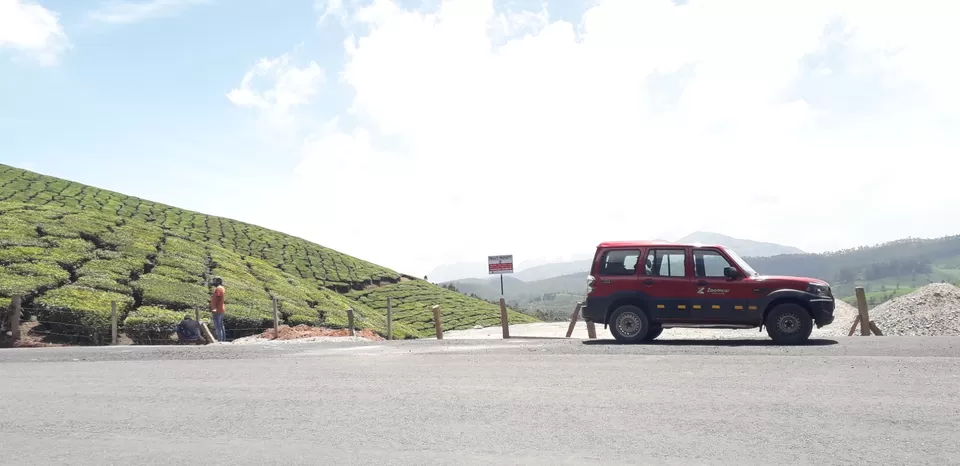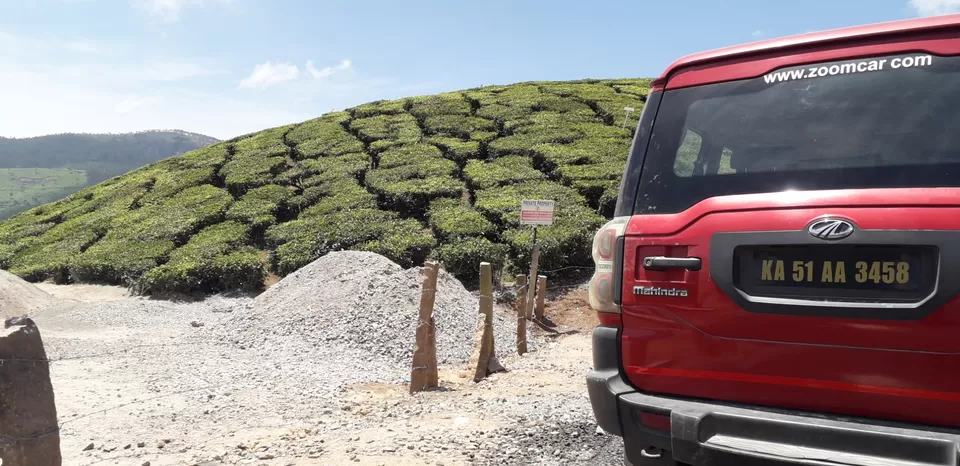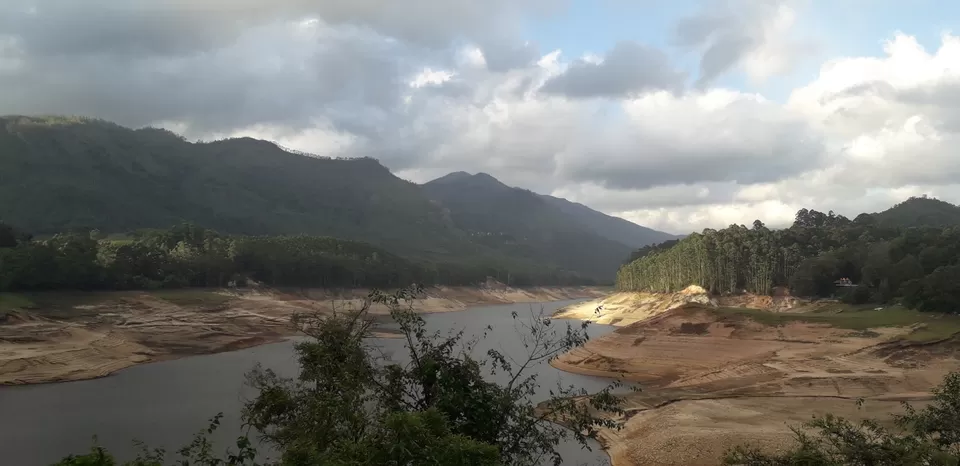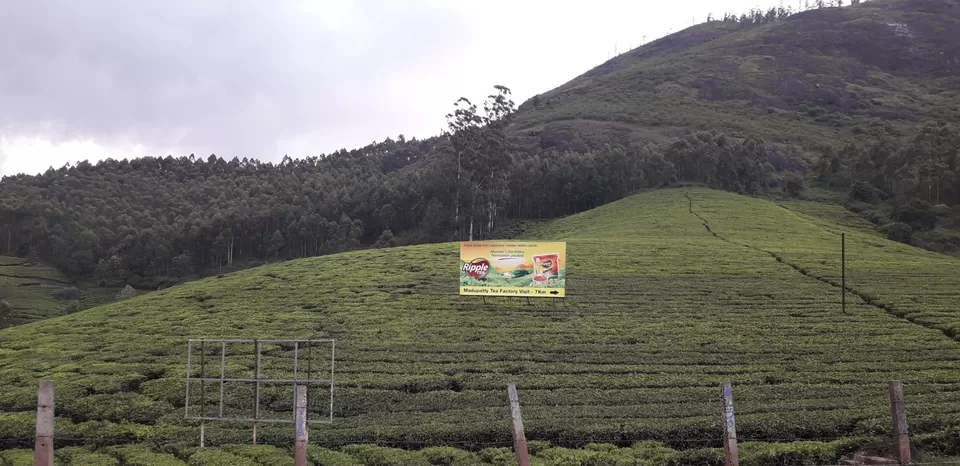 We freshed up the next day and started our journey towards Eravikulam. It's 28 kms far from Munnar city. The both sides of the road has got scenic views which would urge you to stop abruptly for many reasons. We just simply stopped our car at one corner and captured a lot of pictures.
Around 11.00 in the morning we arrived in the National park. They took us to the top in Government shuttle through the very narrow road. For each and every turns the view kept on changing and the shuttle dropped us at the spot from where the Anaimudi peak was clearly visible.
With the massive height of 2695 Mts it stands tall as the highest peak in the western ghats of South India. We walked further for several thousand meteres until we reach the forest limit. Luckily we spotted group of Nilgiri Thars on our way.
One of those came very close to us. We felt like as if it was approaching us for a photograph. The exact location where we stood has got entirely valley views covered with greeneries. After taking some closeup shots, we left the scenic spot and memories behind. 18°C then, well, that was a signal for hot Tea.
We sipped our Tea and got back to the shuttle which took us to the bottom from where we began. Clock showed 1.45 P.M then. Probably, that wasn't the ideal time to have lunch for us that day. Our next destination was Lakkam waterfalls. Honestly we didn't had any intentions of taking bath in the first place because, we all knew what might happen if we rinse our body in a freaking cold water. But, we couldn't stop ourselves from jumping into the water as soon as we reached there.
Well, that's the beauty of Kerala and it's evergreen places which never fails to seduce you.
*SCREAMS in the Waterfalls*
We got back to Scorpio after a small photo session. That felt really good after a cold bath and indeed we were spine-chilled of the Lakkam's water current. They closed the entry by 5.00 P.M as the water flow might arose at any time unpredictably. Well, that was very usual there.
I drove back to the hotel with too much of love that time as the bond between me and the Scorpio grew stronger and stronger by time. Yep, that was a good sign. There were 3 bottles of Beers awaited for our arrival. We wanted to have a good dinner and stopped at one famous local restaurant. There, we tasted some very delicious local foods. Everything would taste good when you're exhausted after a tirey day. Well, that was the case there. Already we discussed few plans with the Receptionist the previous day about trekking spots and local hiking areas.
So, it was gonna be either Chokkarmudi peak or Seven hills. Eventually after a long debate, we fixed the Seven hills for the next day's Trek.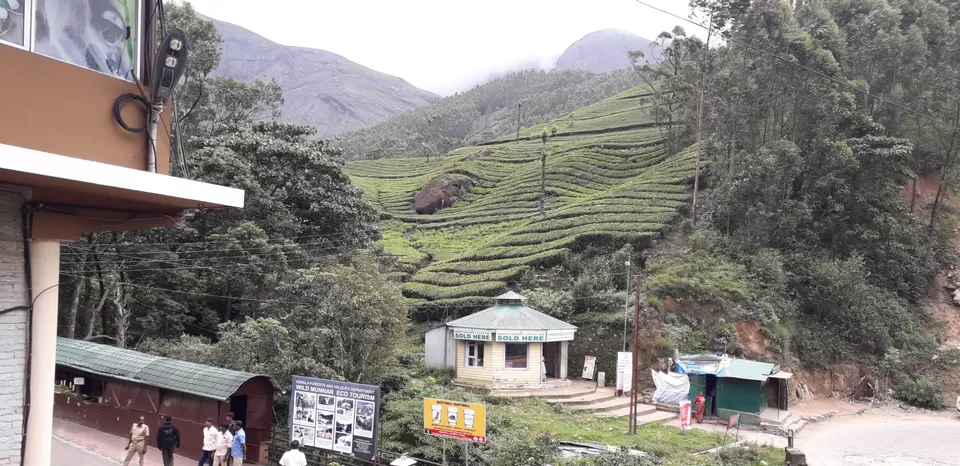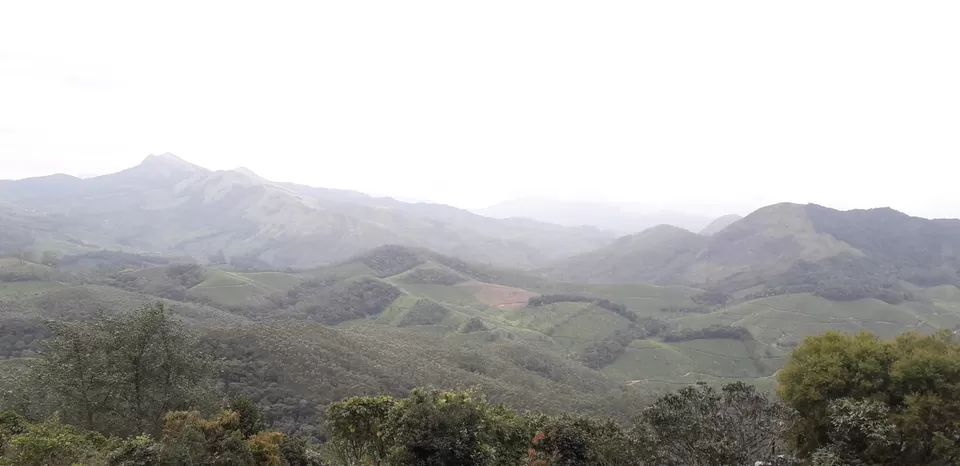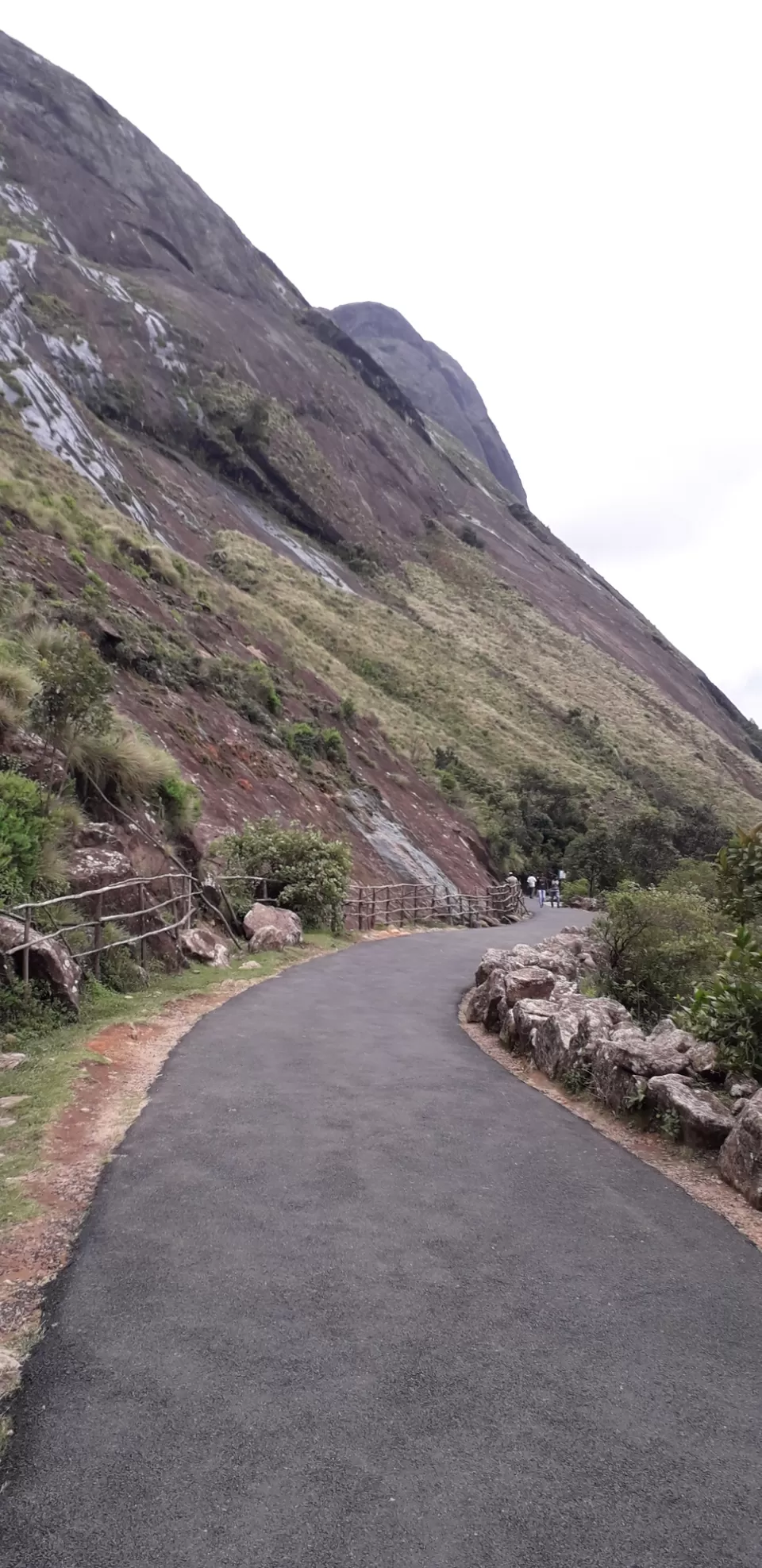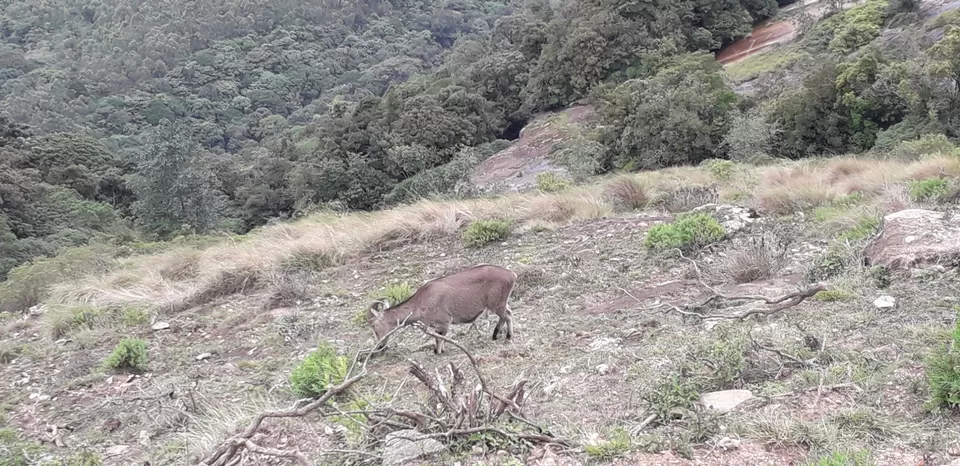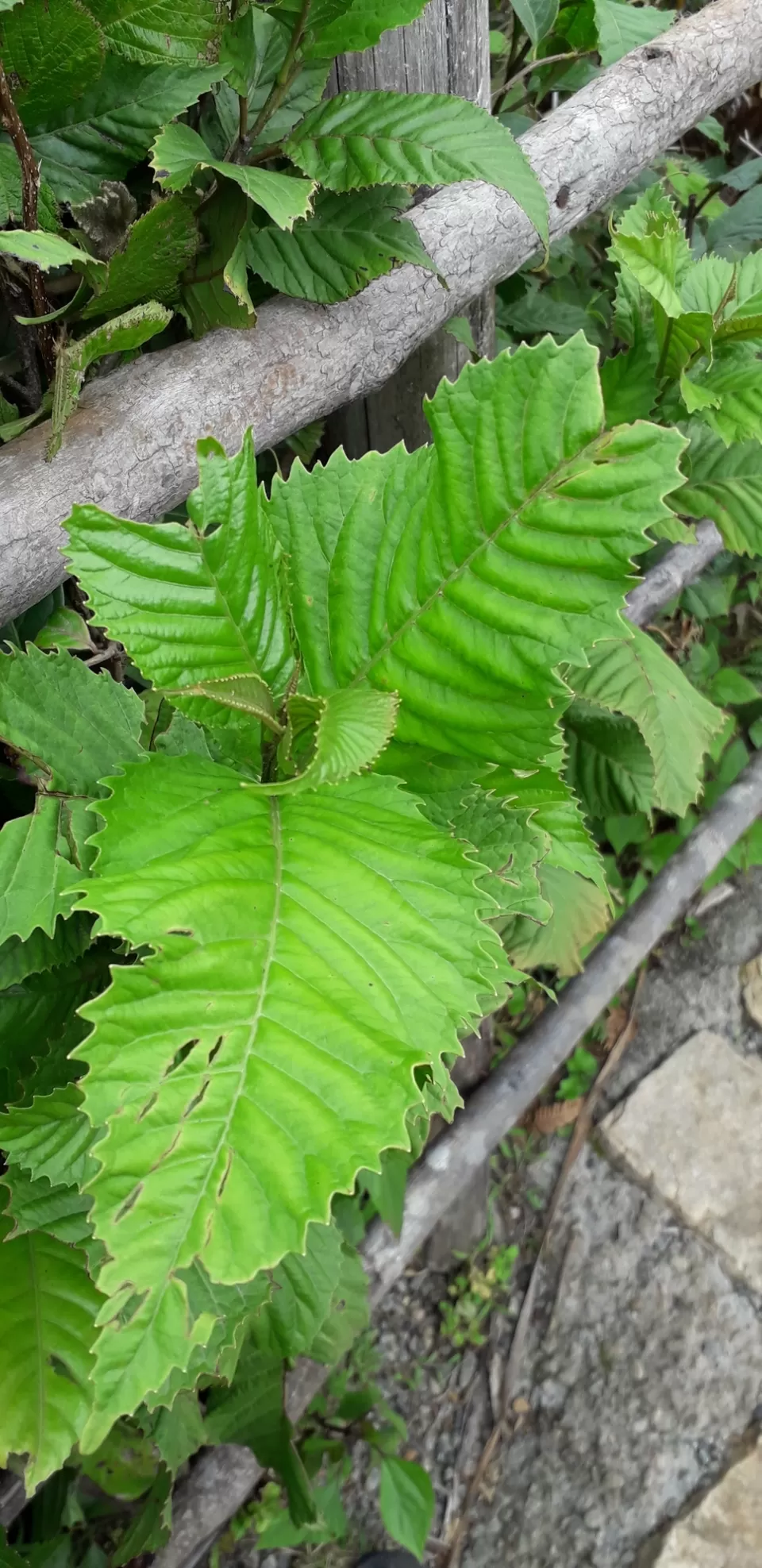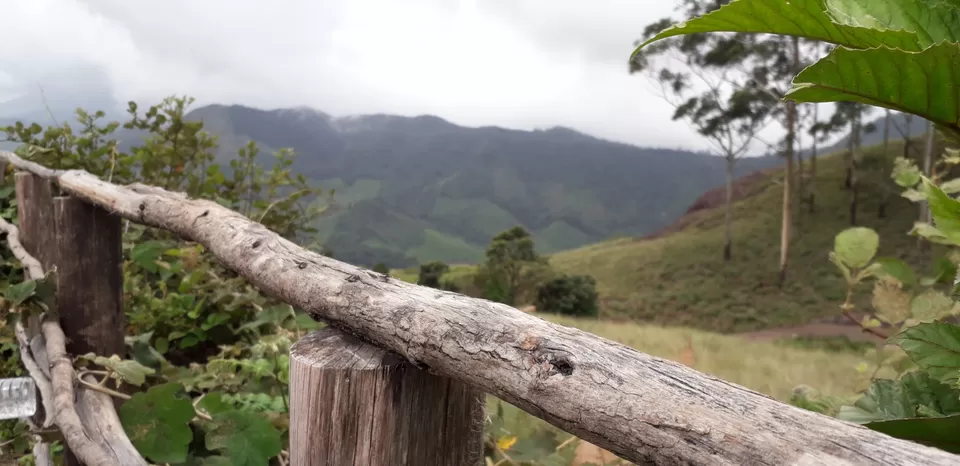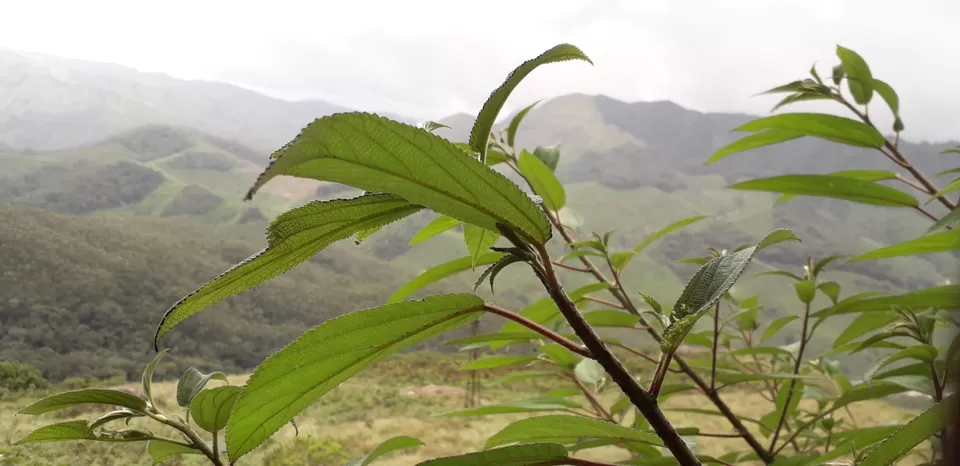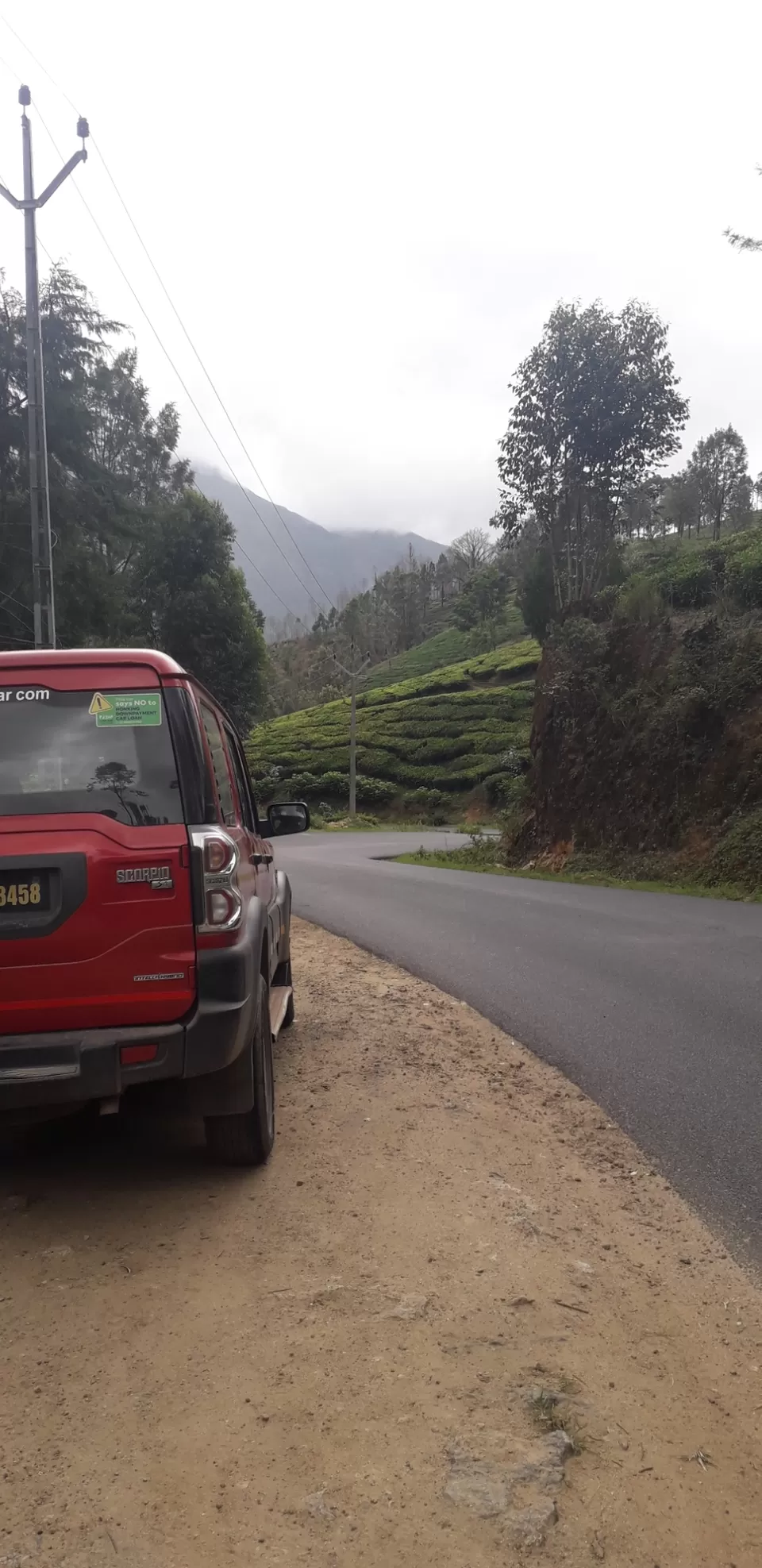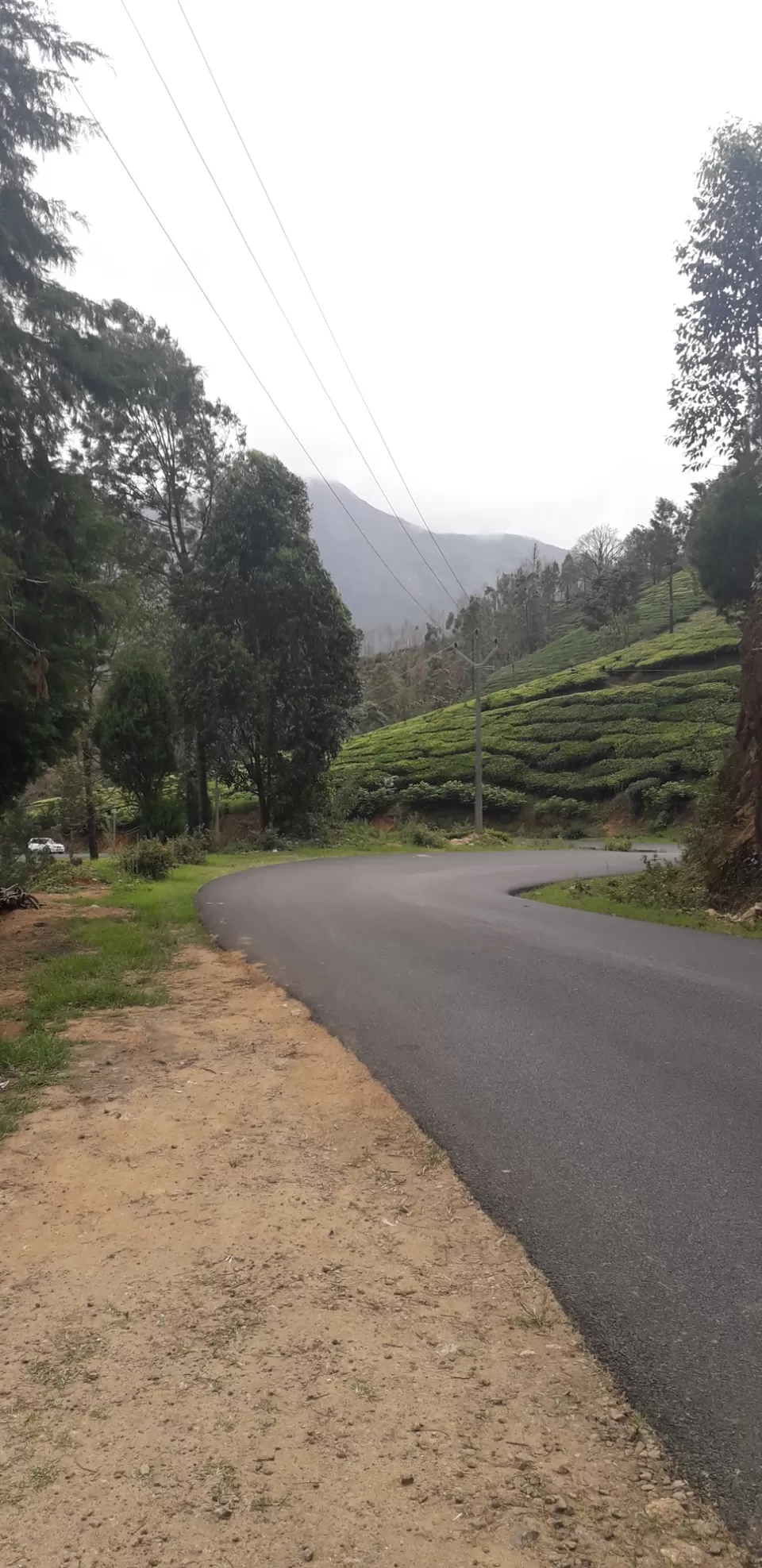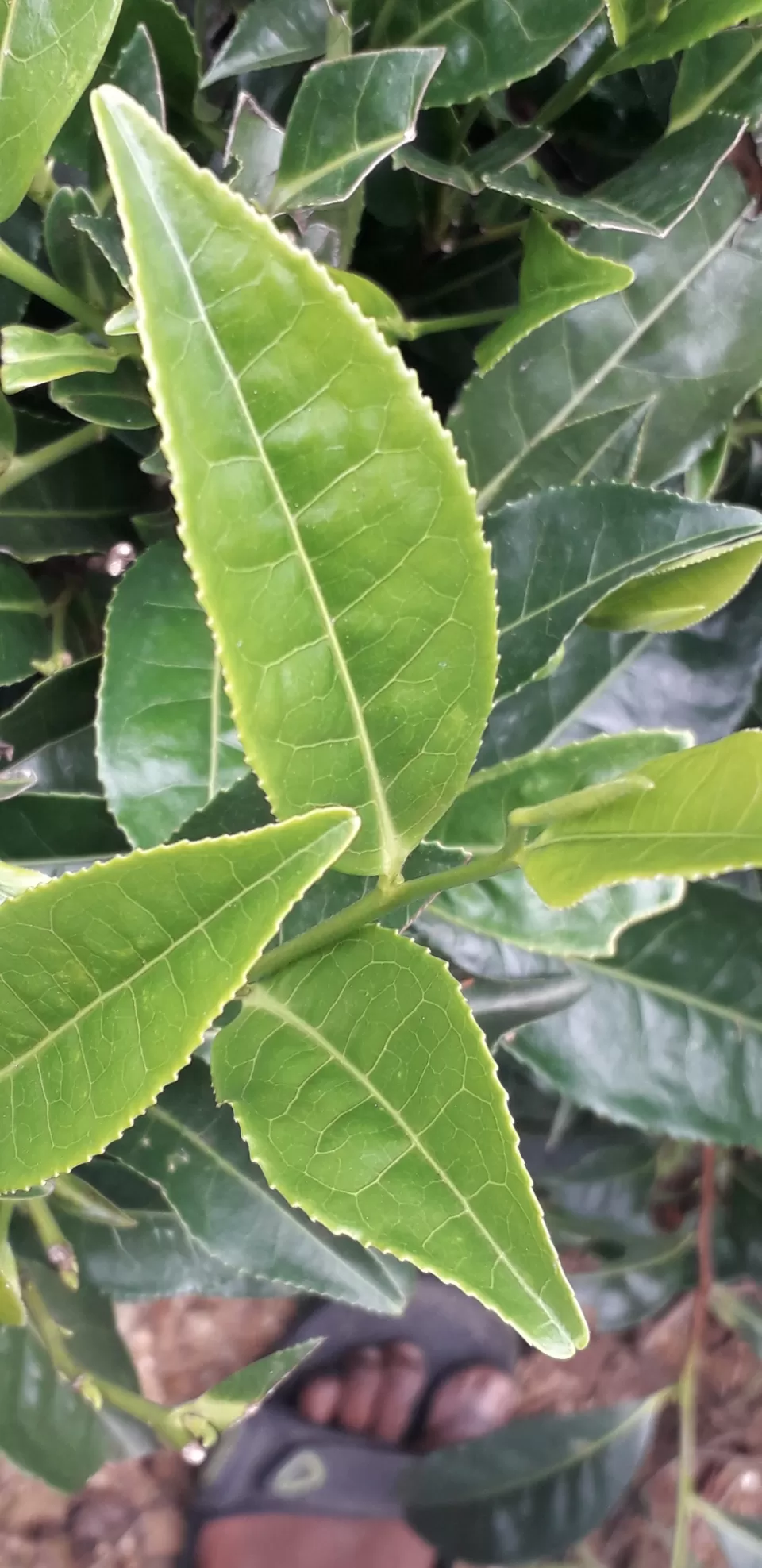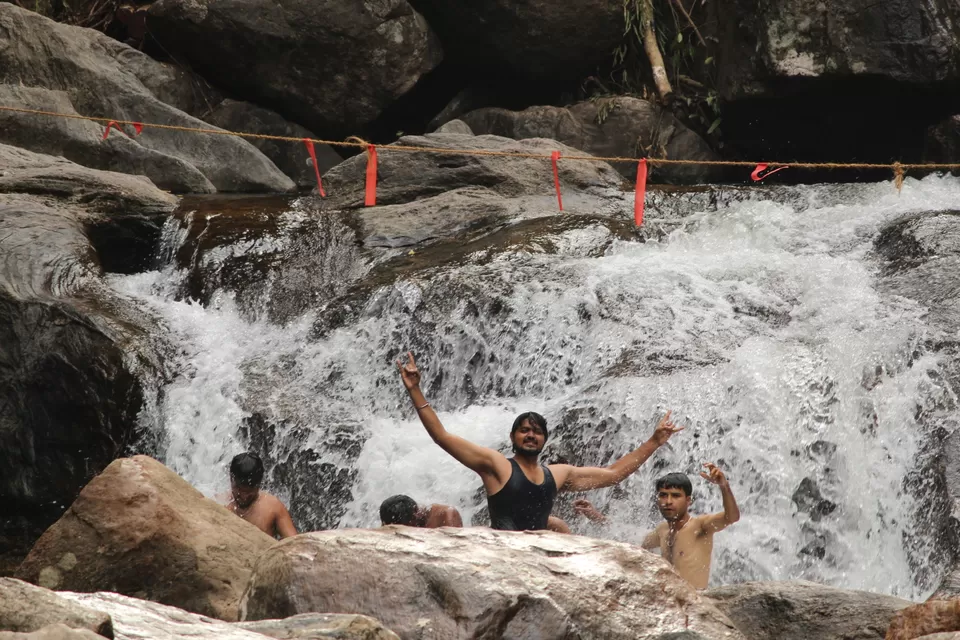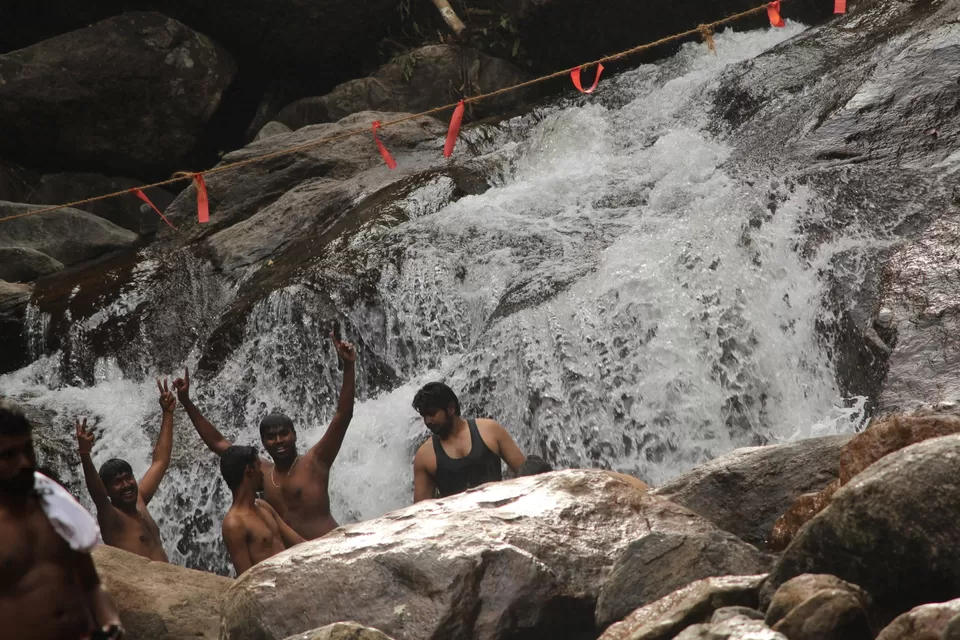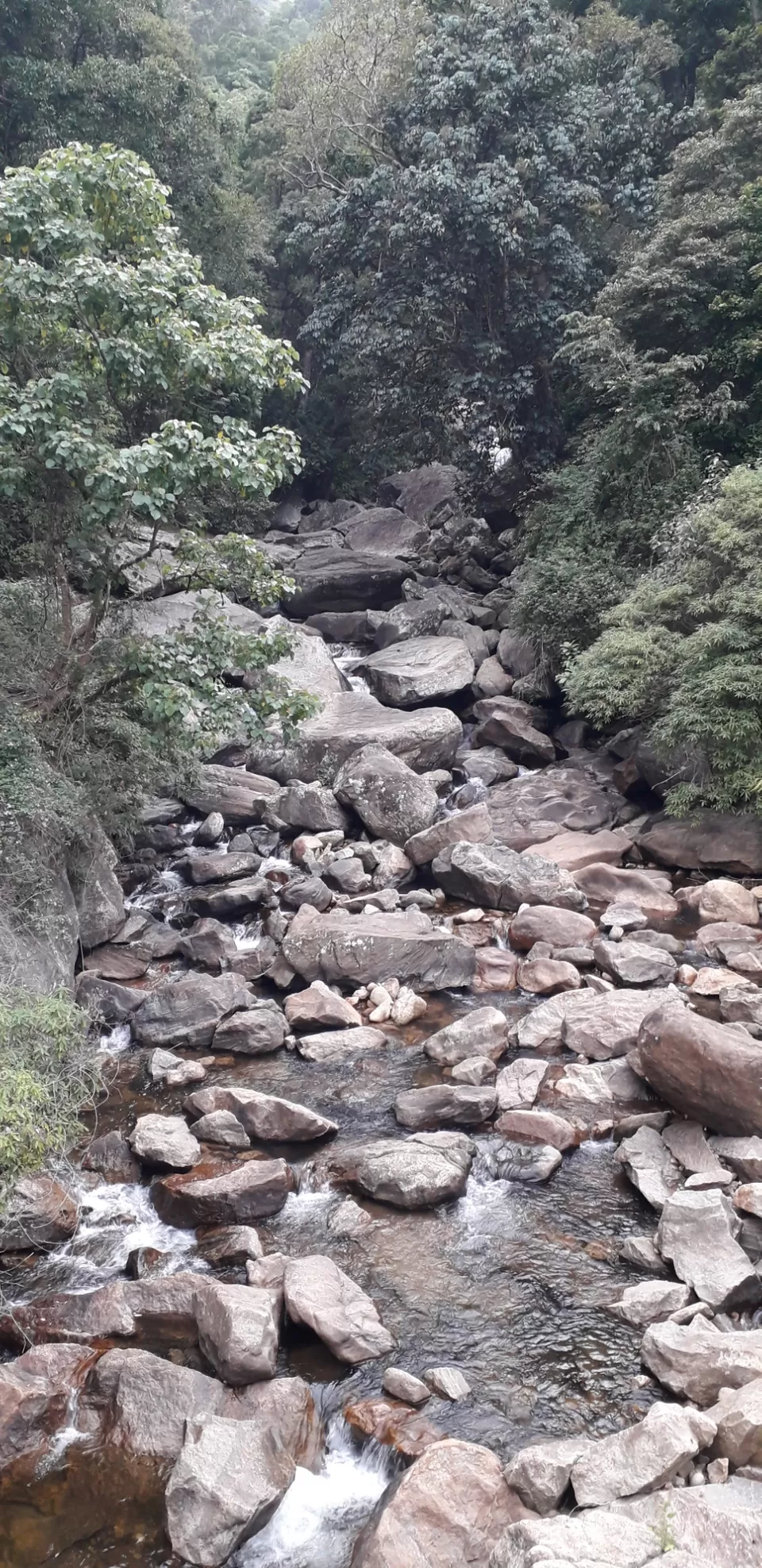 All clocks showed 7.30 A.M,
Empty bottles which rolled on the floor broke the silence the next morning. It was a proof that we laid like dead bodies on our beds. We washed ourselves quickly and got ready. For obvious reasons, we took light food for breakfast as we didn't know how long it would exactly take for us to reach the top.
Half-filled stomach was better for hiking as everyone say. We reached the bottom of the Seven-Hills and parked our car before we start the trek.
We all had kind of mixed feelings at the beginning as our Guide took us through the Tea plantations which gradually grew higher from the bottom. It was 9.30 in the morning, Weather was quite hot that day, not as good as what we expected. As it was a monsoon season, our path had completely covered with dense bushes and shrubs. Our Guide kept on advising us to be always very careful as we stepped further. What everyone felt difficult was the initial inclinations. Eventhough I had 22 Kms of
prior trekking experience, those steep terrains tested me to my utmost limits.
On our way, we witnessed footprints of Bisons and the dunks of Tuskers. It was very dry. Well, that was a proof that possibly few weeks before a small herd of Elephants might have crossed the way where we stood. For a moment, we remain tight lipped and spoke nothing with eachother then followed our Guide. We took couple of breaks during the course of our hike. Refreshed ourselves up with Breads and Soft drinks. We were told that we ought to reach the top with in next 20-25 mins. Clock showed 12.30 P.M then. All we wanted to see was the exotic panaromic view of Munnar city and the surroundings.
We saw ourselves at the top just before we encountered the uninvited toxic guests. Yes, we were stopped by a colony of wild bees which flew right over our heads. Even our Guide got terrified as he haven't had similar such experience before. He asked us to fall flat on the ground and we responded without any second thoughts. Thanks to my presence of mind. I had recorded the flight of the wild bees over our heads. Well, that was a hot topic of conversation until the end of our trip.
After few minutes we finally arrived at the top. Indeed, "Beauty is the great seducer of men" as per Paulo Coelho's sayings. I just simply stood there, gazed, felt the scent and aroma of the Spice garden of India. We even noticed the Idukki's Arch Dam from that far. It would take at least 2 to 3 hours from Munnar to Idukki by road. It was an astonishing view which reminded us the last trip of ours which we did in the year of 2017. Posed for photographs in every possible angles until my friends started roasting me up.
"Well, well, that's also the another reason why we came here", I replied.
Hardly after 20 mins, we started decending towards the bottom but, from the other side of the mountain. It was entirely covered with Tea plants on our either sides. The view was blissfull and we enjoyed each and every minute of our walk through the shrubs. We noticed the group of Tea shrubs which naturally grown itself in the shape of Heartin. We couldn't stop staring at it.
We felt severe ache in our foot as our walk through the plantations lasted for more than an hour. Uhmm, that's a normal thing during the descend. Finally after successful completion, we thanked our Guide for his co-operation. We sought a same restaurant where we had our lunch in the day we arrived to Munnar. It was again an important responsibility for me to take everyone safe to the plains.
After lunch, it was gonna be a tough task as I had to control myself the nap. I was blessed to be a Petrol head. As soon as I got hold of the Steering wheel, my brain would get more stimulated and would never let me blink my eyes even for few seconds. Only a few could feel the connection among Oneself, Steering wheel and the Road. Obviously, it wasn't a big problem for me driving down the hill. To be honest, I had actually enjoyed the mild drift noise from the rear right wheel during sharp turns while cruising at 45-50 Km/hr. Perhaps, I must call that as a Music, it wasn't really a Noise to my ears. Because of the continuous rotations of the wheels, we even smelt the tyre-burns.
We drove past Bodi-Mettu... Then, whoever drove infornt of us were our competitors as the conditions of the road would never let one to drive in boring speed. Eventhough it was a hill road, I opted to cruise around 50 Km/Hr. Thanks to the beautiful roads. That was something to be cheered when you witness such things especially in Tamilnadu hill roads.
Eventually, we took our last hair-pin bend.
Aand....yaaas, it's done.
"I did it....!", I shouted. The feel which i had by the moment when we reached plains, that could literally be compared to the scene in which THANOS who'd place his 6th infinity stone in his Gauntlet.
*Rolls the BGM*
I handed over my responsibility to the another friend of mine. It was over. He's good in plains. We took a small Chai-break before we reach the outerskirts of Madurai. Our car must be given back to Zoom car Centre, Madurai by 7.00 in the evening. We were running late by then and asked to pay the penalty for being late.
TBH, I was seriously surprised at the spot where we left our car back. All we required to do was just to upload the image of ODO and all sides of the car. After few minutes of processing time, car was locked by the satellite access of their's. I was mind-blown. With bundles and bundles of memories and bodyfull of tiredness we left the place.
While writing this, Seriously a part of me is still in Munnar simply gazing the mountains and greeneries. Indeed, Kerala is a God's own country...!