One of the greatest gifts that travelling can provide someone is the seamless breaking down of barriers and the lowering of inhibitions that otherwise seem to constantly surround us. Being out of your comfort zone has a way of making you feel limitless and a less of a cynic that our everyday lives turn us into.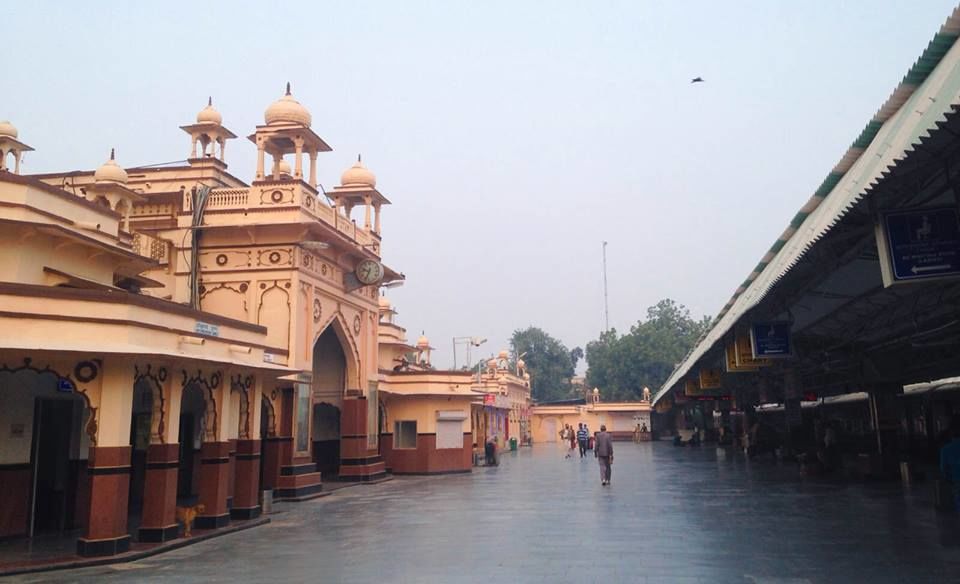 One such profound experience that I was fortunate enough to be a part of was my trip to Jaisalmer. I'd previously been to all the other major cities of Rajasthan and luckily my best friend, Abhishaik, and I had a long weekend at our disposal and decided to make the most of it. Taking a much needed break from the 9 to 5 rigmarole we had recently become a part of. We left from Delhi on a train to Bikaner, got there early morning. We werent exactly sure how long we wanted to spend in Bikaner since we weren't sure what it had to offer yet so we checked our bags into a cloak room and went about exploring the city. After covering the forts and going on a wild goose chase for the infamous kachori's we finally decided that Bikaner was checked off our list and made a move towards Jaisalmer.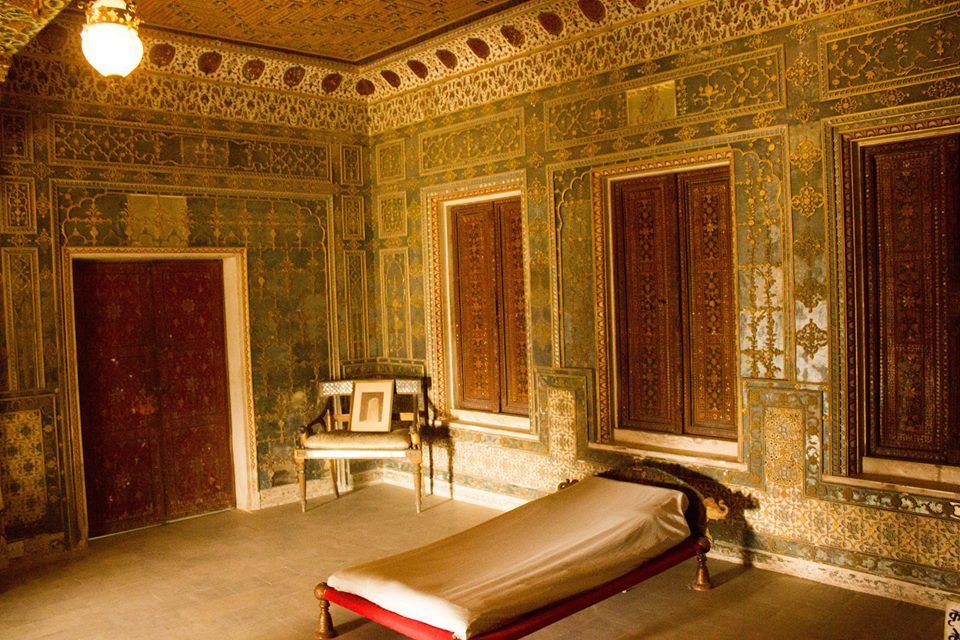 Jaisalmer is a quaint little desert town on the outskirts of Thar desert, most visited for the spectacular view of the sand dunes, specifically during sunset. We got to Jaisalmer late that same evening and the first thing to accomplish was to get some good ol' Rajasthani Food, nothing fancy but it sure as hell had to be authentic. We managed to find a little unassuming place just walking distance from the bus stand called Badri Mishthan Bhandar, it might be pompous of me to say this but that day I truly believed we had discovered the best Dal Baati Choorma there ever was. By the end of our meal it was too late to roam about and hence we set out on the hunt for our accommodation, little did we know that Jaisalmer was jam packed! The entire town was filled to the brim with tourists, any room that would meet our expectations was costing us all but a kidney and the rest were simply unacceptable at the jacked up prices they were presented to us in.
The only saving grace we had was Bhupenderji, the auto wala who very kindly agreed to ferry us around town that late at night to help us find a room. He witnessed our desperate attempts at finding shelter and heard about our last resort too, which was for us to spend a couple of hours at the bus stand biding our time till morning came. Upon hearing our final solution Bhupender seemed slighted that guests in his town would have to spend the night at the bus stand, he then graciously welcomed us into his home and offered to put us up for the night. To be honest, we were a little taken aback listening to his proposition. Specifically for me, being a girl in India at this day and age, we're raised to be suspicious of almost any man around us.
But in the end, we decided to let go of our comfort zone and pre-installed belief system and took a leap of faith. He drove the auto back to his house and never before that moment had I witnessed such un-expecting hospitality. It did not seem to matter that we had landed up at someone's house in the middle of the night, Bhupender's mother or Ammaji as she insisted on being called woke up to prepare tea for us. Even after we requested otherwise, she got us to eat some of the home-made goodies, the likes of Boondi and Mathri (indian munchies) and after a point no matter how full you might be, its hard to say no to homemade love. Bhupender moved into the other room for the night and let me and Abhishaik have the his room. We fell asleep that night on charpais with this wonderous feeling inside us and thought about how true the statement that people who have the least, often give the most truly is.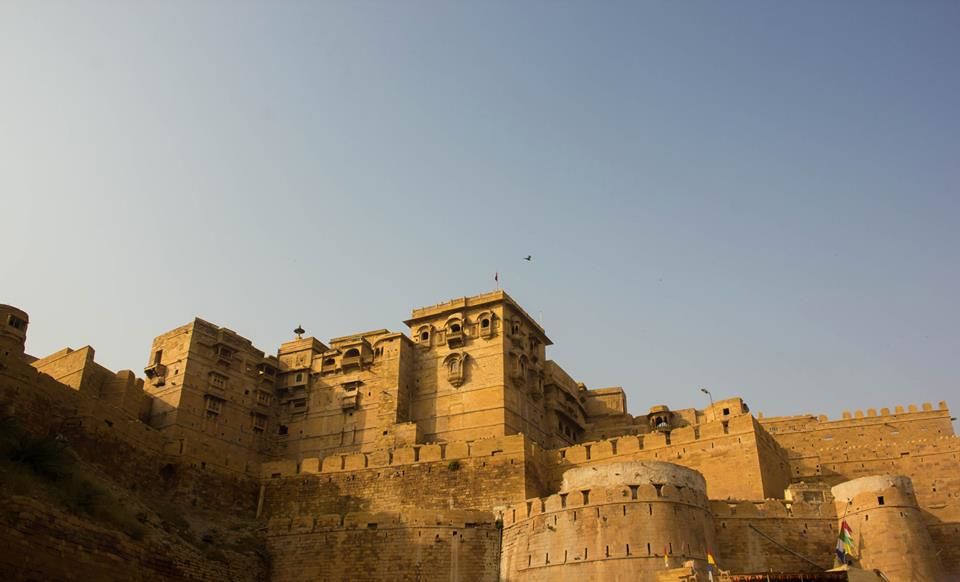 The next morning, we met the rest of the Singh family as well, his wife Bindu, their adorable 3yr old Alka and 'Dadaji'. They were up bright and early and welcomed us out of our slumber with piping hot cups of tea. Bhupender agreed to drive us around the rest of the day as well, he told us all about the Jaisalmer Fort which lived up to its glory upon visitation, though a wee bit crowded. He also showed us pictures of his other friends who had visited his home over the years while travelling. Such a warm person who never once hesitated before opening his house to what can best be described as wanderers.
Our next stop was to the Sam Sand Dunes on the outskirts of Jaisalmer, one needs to take a bus from the city to get there and at the bus stand is where we bid Bhupenderji goodbye. We managed to steal away some time to buy gifts for him and his family which seemed to express our gratitude so much better than to simply hand over some cash. I've had previous experiences of interacting with locals but to be treated with such love went well beyond the realms of mere hospitality.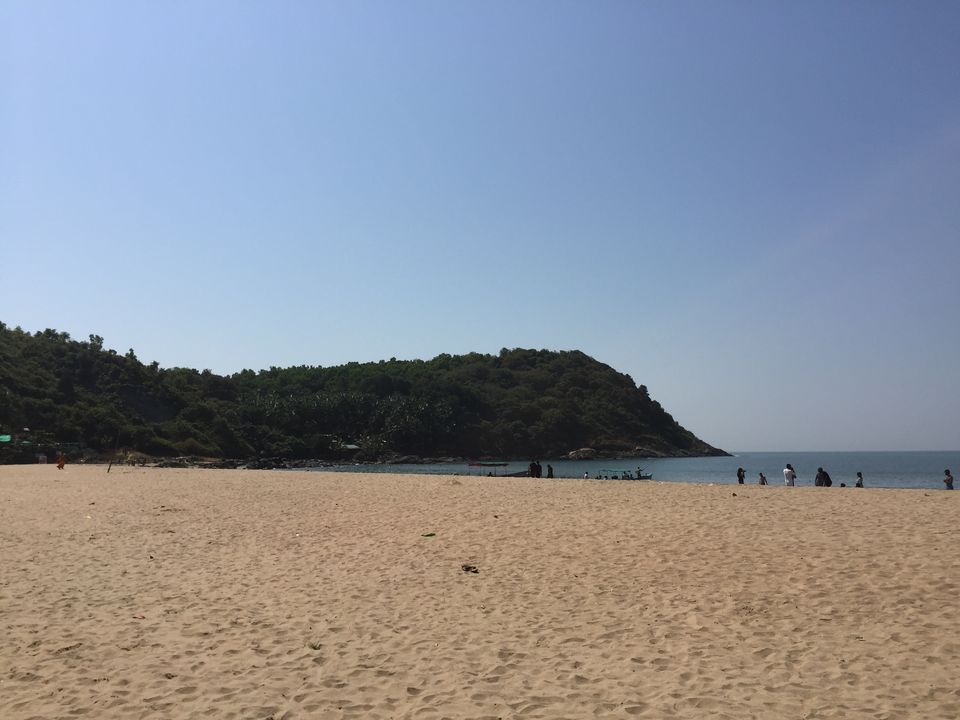 One of the many many truly great things about travelling is that every experience one goes through is always different than the last. My first solo trip was to the reclusive beaches of Gokarna. The trip wasn't a very elaborate one but it brought out a whole new side of me. I was in Gokarna for 2 days and a night. I landed in Goa on Day 1 and after changing about 3 different buses finally made it to the shore. My first stop was Kudle Beach, the biggest and most popular among the 4 in Gokarna and as always having landed up late the first order of business to take care of was finding myself some shelter. There was a post new years buzz in the air and most of the places were still relatively crowded from the rush. After having settled into my room I decided to grab a beer and get some dinner but somehow my first instinct was to follow the music. They say music has a way of connecting people and that night music was my savior. I met Nikhil on the drums and listened raptly as he played and the fire crackled.
While on a break from entertaining the crowd that had gathered around him, I did something that was very unlike me and that was to go up to a complete stranger and strike up a conversation. That too completely un-inbreated. I asked him what brings him to Gokarana and the conversation just seemed to flow. He told me all about the thrill of just getting on a bike one morning and riding off into a direction where the journey itself was the destination. Nikhil then introduced me to the rest of his friends who were with him and made me listen to the what can only be described as 'Beach Party' music, while we sipped on the Old Monk we had managed to obtain from the caretaker of their shack. We moved the party to an empty spot on the beach and exchanged stories till we saw the sun come up.
Its a little tough to spend the entire night on the beach so close to New Years with cops patrolling the place to keep hooliganism at its minimal. We were eventually told to move as well and at this sudden disbandment of our party, Nikhil and his friends offered to let me come hang out some more at their cottage. My first instinct was to say a flat out no. After all I just met these boys, how could I just wander off with them... But that's the thing about comfort zones, you dont know see the need for anything else until you step out of one. I truly am glad that I decided not to shy away back to my room because that would have costed me some lifelong friends. The kind where you may have nothing in common but yet they seem so very familiar.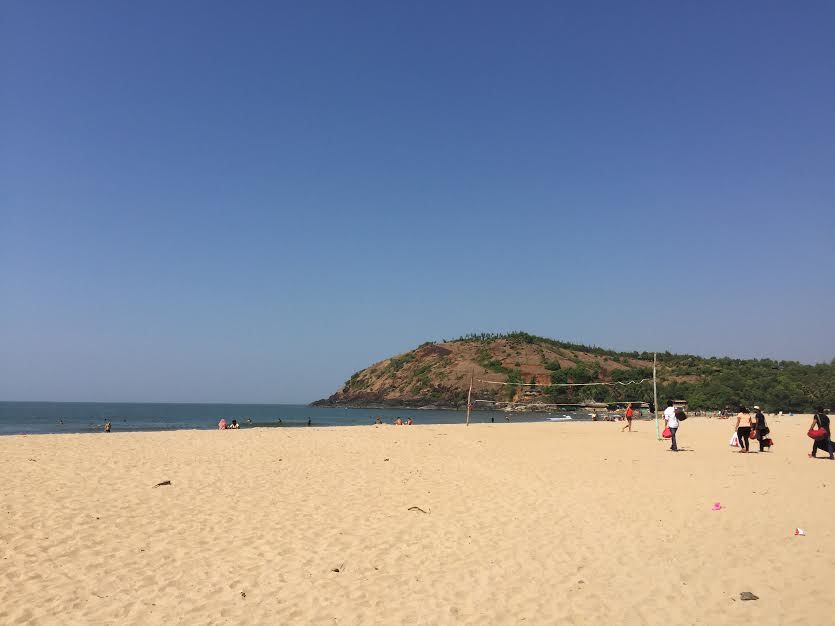 I woke up the next day with an almost giddy feeling and after the mandatory dip into the ocean and some good old shack breakfast, me and Nikhil headed to trek up to the view point of Om Beach. After what seemed like eternity under the scorching sun we made it right to the top and were welcomed by the sight of dolphins swimming. I had never seen dolphins before and I simply could not contain my excitement. Their effortless motion made me wish I had even a quarter of that fluent grace. After getting back to Kudle it was time for me to bid adieu to my new friends. Promises were made to keep in touch that day and to my pleasant surprise, those promises were kept.
My journey back from Gokarna to Mumbai (where I was then based out of) was not the easiest one to say the least. People stuffed into a local bus like sardines in a can and incessant traffic does a pleasant journey make. But what made all the troubles and tribulations bearable was the companion I managed to find in the seat next to me, Raaghav. He had head down from Banglore, Gokarna being his favorite weekend getaway. I think what struck a chord with both of us was that we were both on our own, solo travelling for the win. He told me about all the great people he got to meet this time around since he was on his own, I told him about mine. He went to make me jealous by telling me about all the treks and boat rides he had managed to take in his 3 days, which were never an option to me considering the paucity of time on my hands.
We both had to get on to our respective buses at Hubbali and as it turned out mine was on a 3 hour delay. This seemed like a pretty bleak scenario to me considering I'd already gotten done reading the one book I had on me but my new friend kept me company throughout. Thanks to him, I got to eat an exceptional south indian dinner of Dosa from a little street vendor. A place I would've otherwise never stopped at. He was nice enough to take the next bus out make sure I got on mine okay. Chivalry was indeed not dead. Raaghav is now one of my favorite travel buddies, my go-to for information and companionship.
I consider familiarity to also be a kind of addiction, a habit that seems impossible to break out of. But like they say, a ship is safe in the harbor but that's not what ships are for.
Technology is always said to have brought people closer, Tinder being the most apt example having simplified making new friends and meeting new people to a convenient swipe. But in the absence of the access to such convenience, exploring a new destination is the best way to explore new relationships.