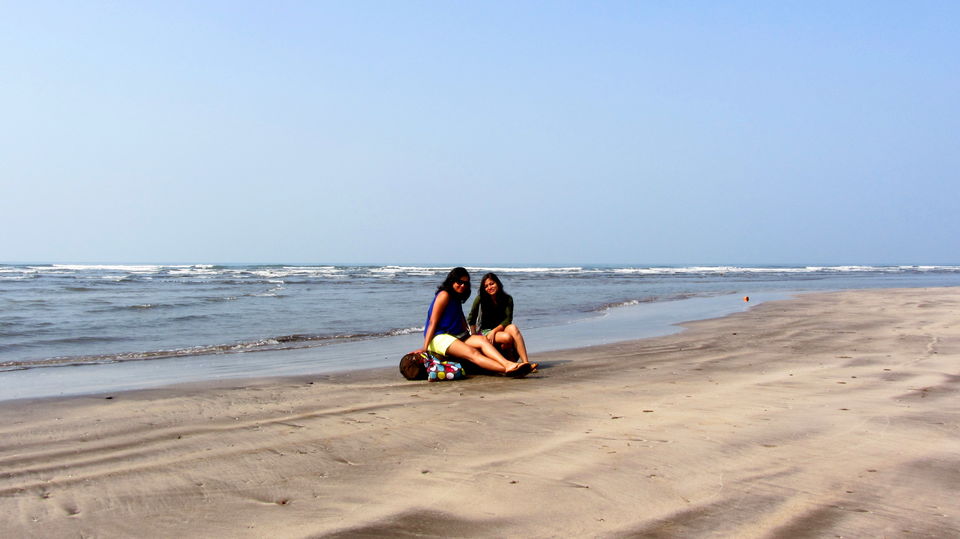 My reply to Aishu's Love letter
Dear Aishu,
Thank you for the beautiful letter. Ofcourse I remember everything about us and more (coz accept it, I have much better memory than you :p). Here's my letter to you F.R.I.E.N.D.S style because let's face it, we know all episodes of this series like the back of our hands.
The one that got us together
The memory of this trip is so vivid – It was a dark cold night, with hardly anything to protect us from the chill. I think around 3:00 AM, the organisers of the trek built a fire. I don't know if I was hallucinating but I think I saw you standing by the fire with your father, sharing a cigarette. I remember thinking how progressive. Years later, we established, I was infact hallicunating.
During the trek, when we got to talking, you told me about all the treks you have accomplished so far and I was so much in awe of you.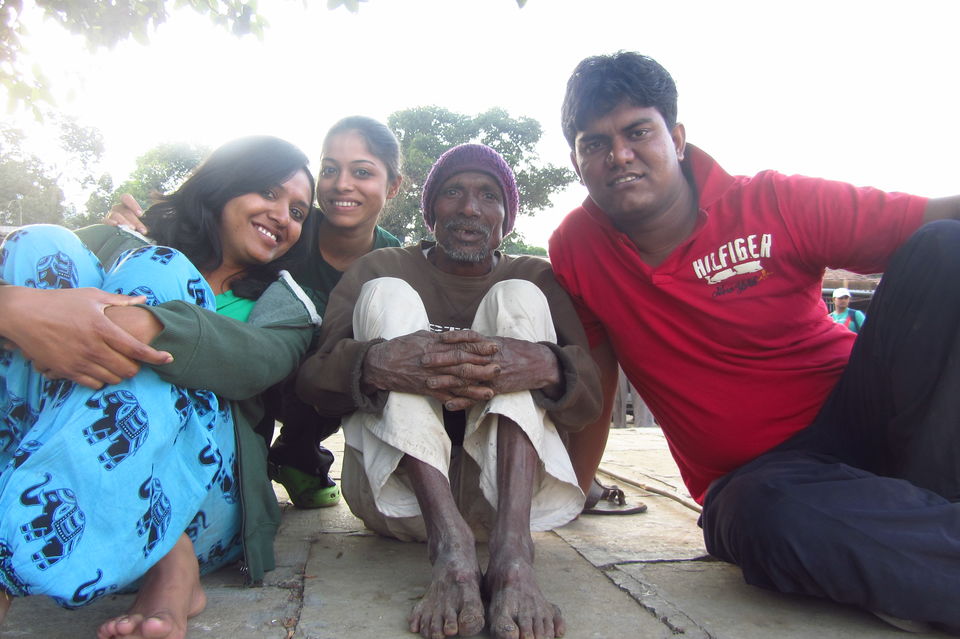 The one with the cave

I'm so glad I asked you for the first monsoon trek to Ratangad – you know the one where we got drenched so badly and yet managed to nap in the cave.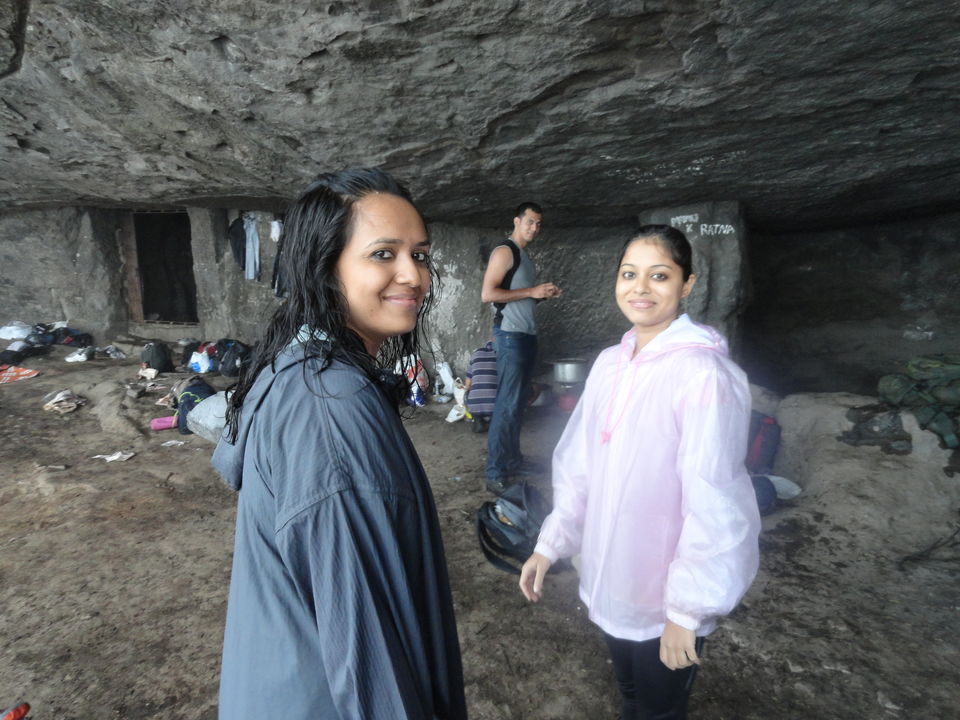 The one with Aishu's famous Crab Dance
And then there was Kataldhar – Where you first showed us your crab dance :) I absolutely love showing you off Aishu.. You know whenever we meet new people, I love asking you to speak in German or show this dance form because trust me, I am soo proud of you!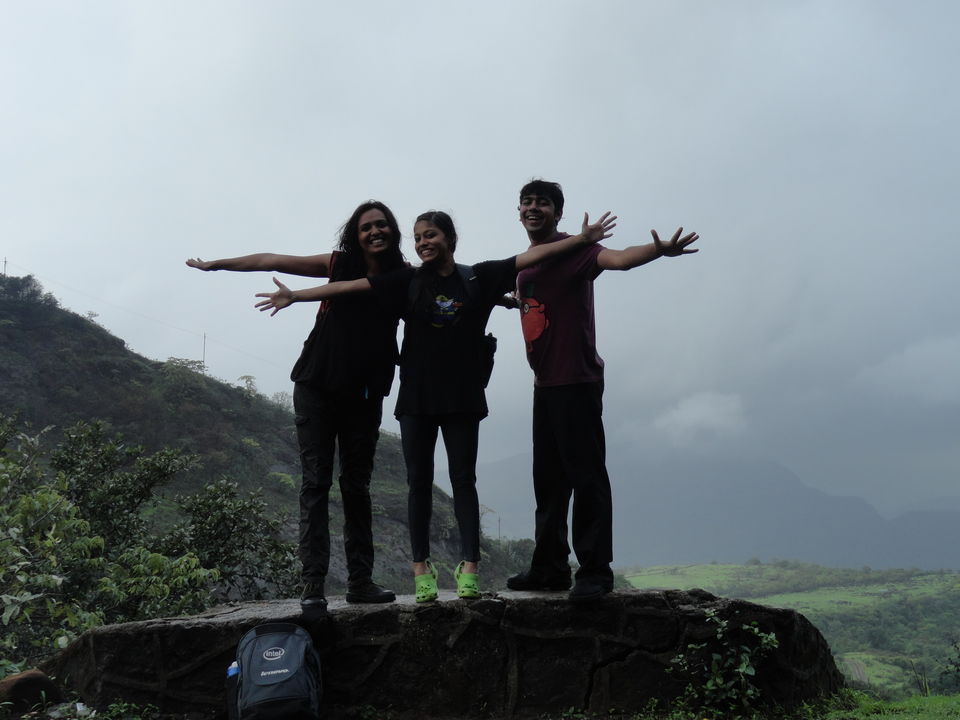 The one with common cribs
At Vairatgad, when we sulked about the mountains not being green enough, I loved the cribs we had with life – Brown mountains. That's it!
And then there was the breathtaking Khandas to Bhimashankar. Do you remember how we washed our hands with a puddle of rain water in Purandar before lunch and how that totally annoyed Fobbin? :)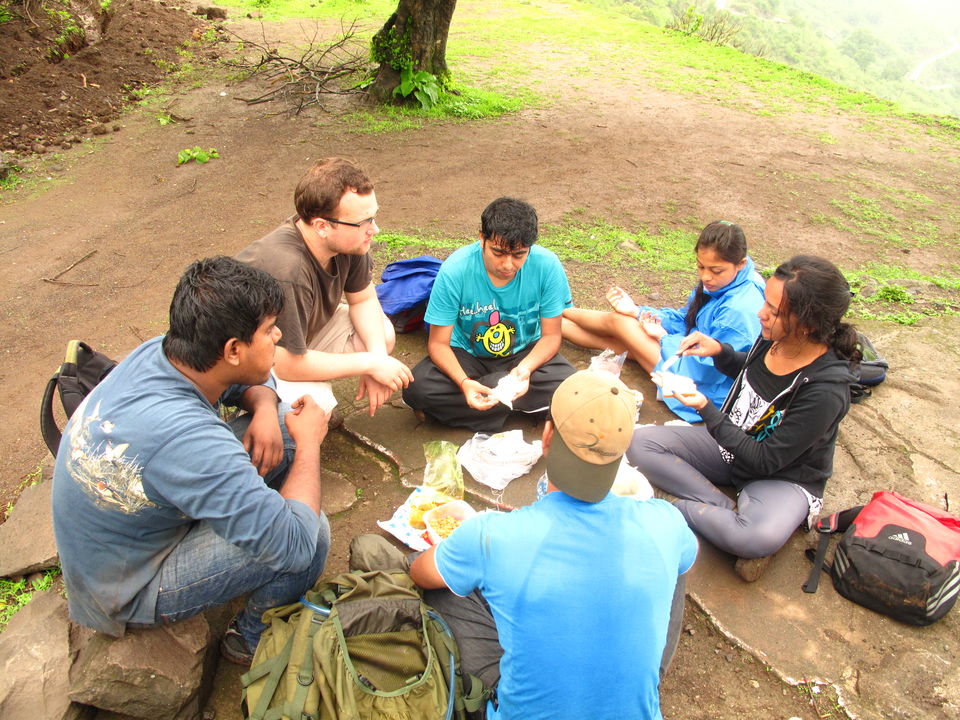 The one about Long Distance
When I decided to move back to Bangalore, there couldn't have been a better farewell than an overnight trek. We slept in the open, watching the sky, I'm sure, some introspective conversation to keep us company wondering what would happen next. I loved the Travel TShirt you painted for me Aishu and the first love letter you gave me. I have always loved how you put in so much effort into every gift of yours.
I knew for sure that we would meet again but little did I know you would be dancing away at my pre wedding bash. But more about that later :)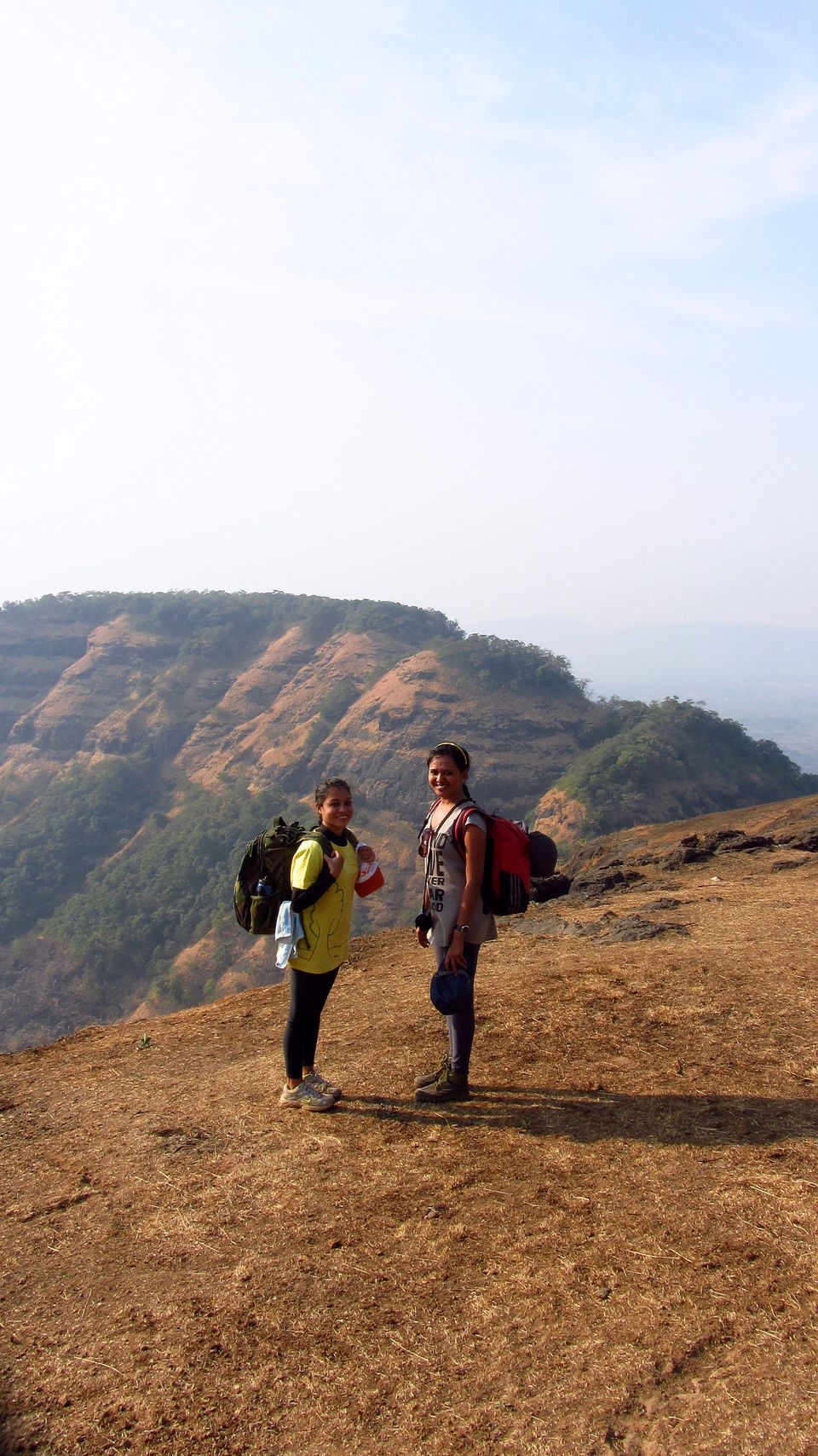 The one with a heartbreak
When you couldn't come for the Malvan trip, I was so heartbroken Aishu. Your dedication to your Law exams was unwavering and nothing convinced you to join us. Not even a bribe of wardrobe rehaul. :(
The one where you came visiting
They say grass is greener on the other side. And the best representation of this proverb was when you came to Karnataka. You were in awe of the mountains in Kudremukh while I looked at it and thought, these are great but Maharashtra mountains are better.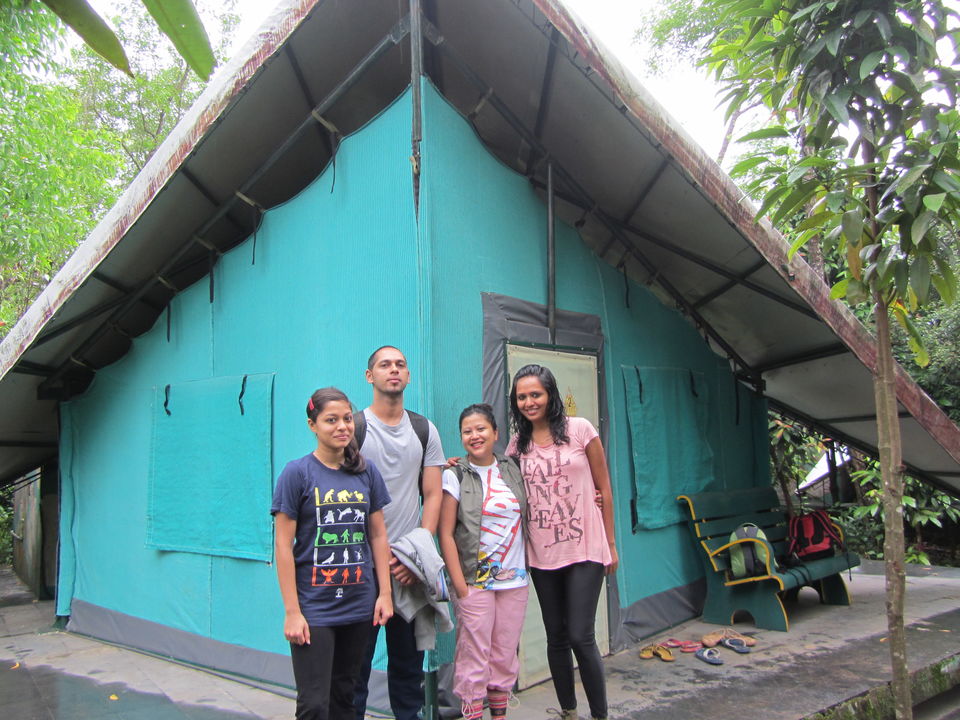 The one where you met my parents
Remember the first time you stayed with my family.. I'm sure my mom had a blast feeding you Mangalorean food and I'm sure Pearlie had a blast bullying you into petting her :)
The one that sealed it forever
Hampi was it. You were so keen on exploring this place that the rest of us had to just go with it. But then, when we were there, I wondered why I hadn't explored Hampi. Thanks to you, I was now in love with Indian Archaeology. In retrospect, I think it was during this trip that we realised that this thing we share, is for keeps.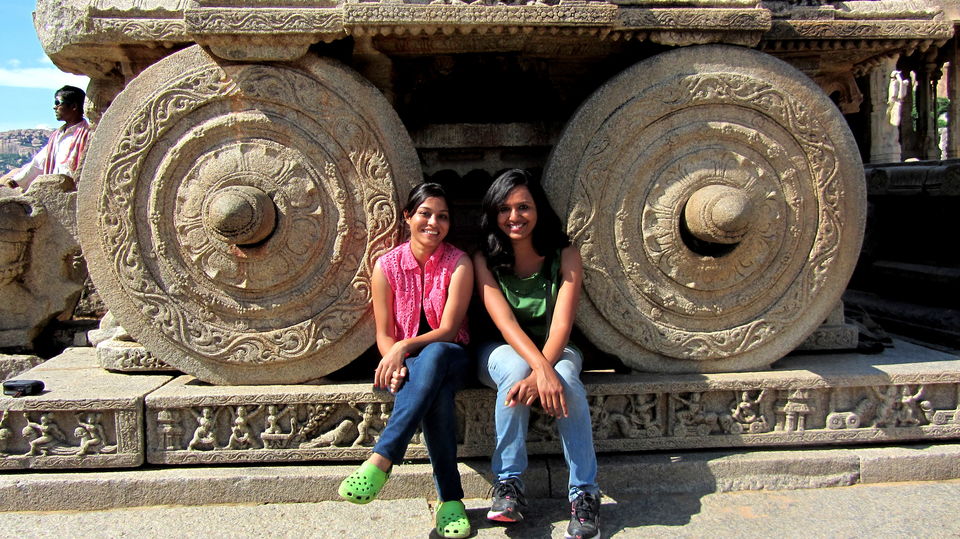 The one with Amit
Remember the first trip of 2014? The girl trip with Amit. Arent we blessed to have friends like him who see through our not so good plan and decide to accompany us inspite of our refusal. And that crazy drive back from Dapoli to Satara where we feared for our lives while Amit showed off his drifting skills and when you scared the monkeys with an episode we will refrain from talking about :)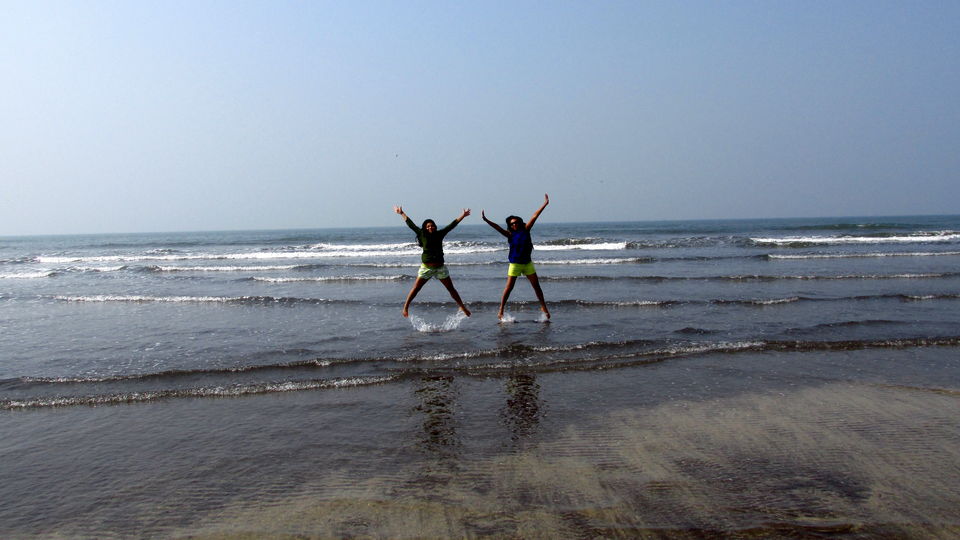 The one with palaces and forts
Remember how Anshul's relatives force fed us with all that amazing Jaipuri food during his wedding? My favourite memory from this trip is sitting on the roof of this palace stay you had unearthed for us and watching the sun set behind Nahargad fort.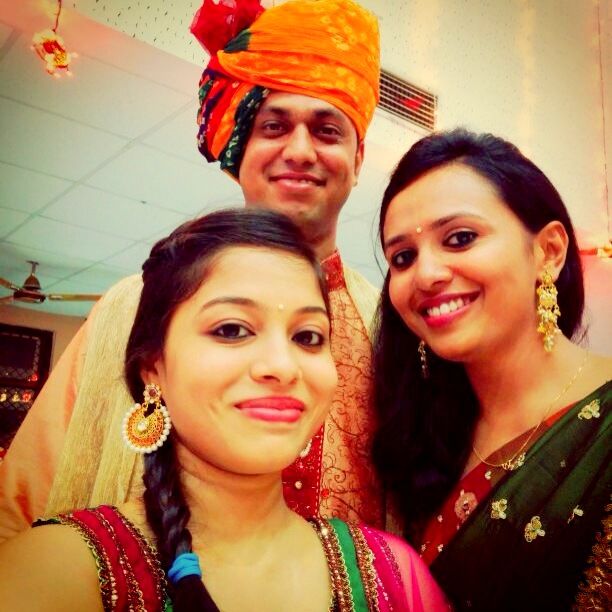 The one when I got married
I can never forget the time we spent together during my wedding. Switching between the beach stay and the house, running to the parlour or the absolutely wonderful pre-wedding bash, nothing would have been as wonderful without you, Gogoi and my brother. Those 2 days are the most memorable days of my life and I love you for being there the way you were :)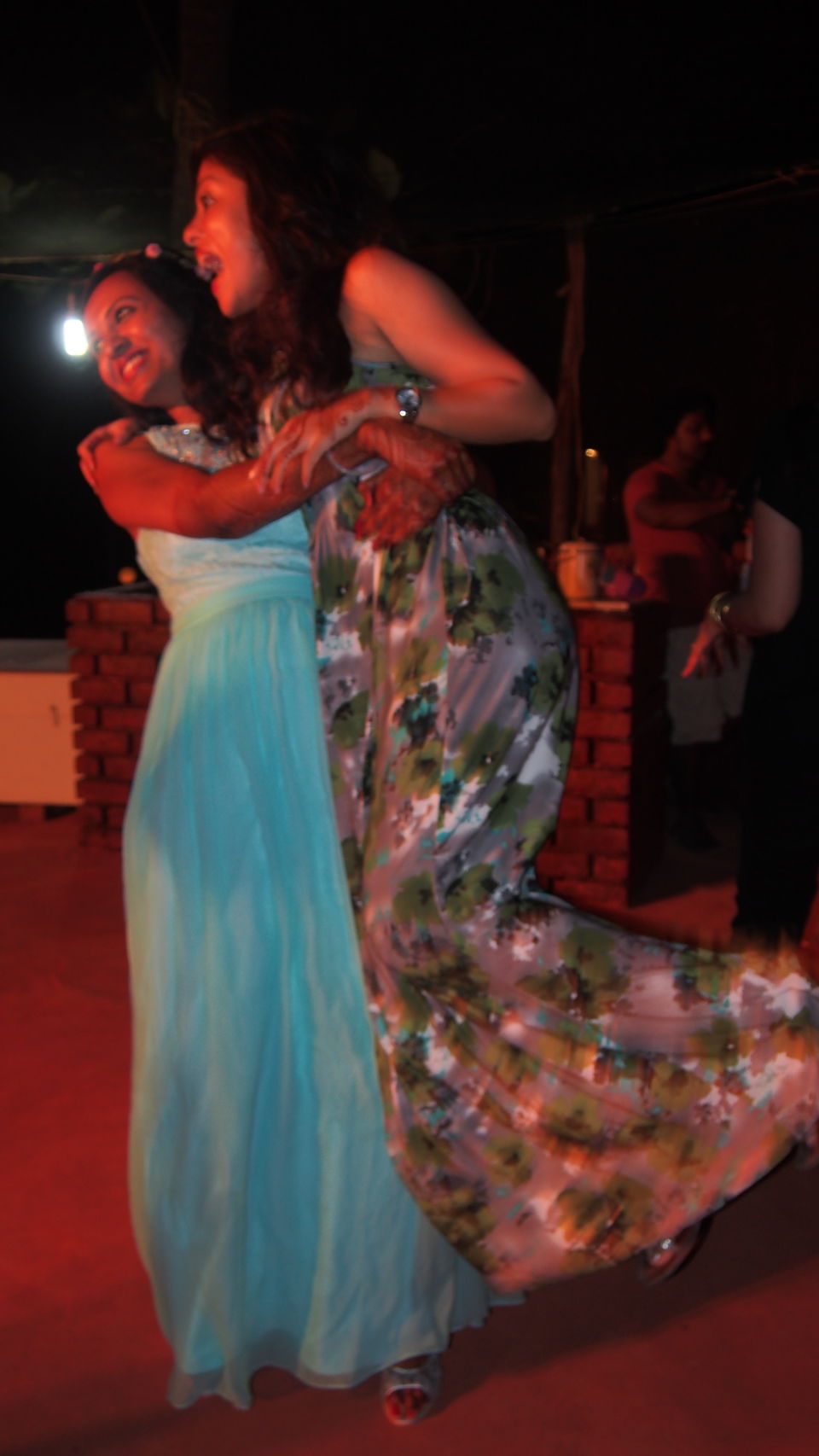 The one with a trip after wedding
It wasn't my honeymoon. It was an early morning flamingo watching boat ride to Bhigwan. I remember getting yelled at for standing or speaking or laughing or something like that. Trust us to find the most inappropriate moments to giggle!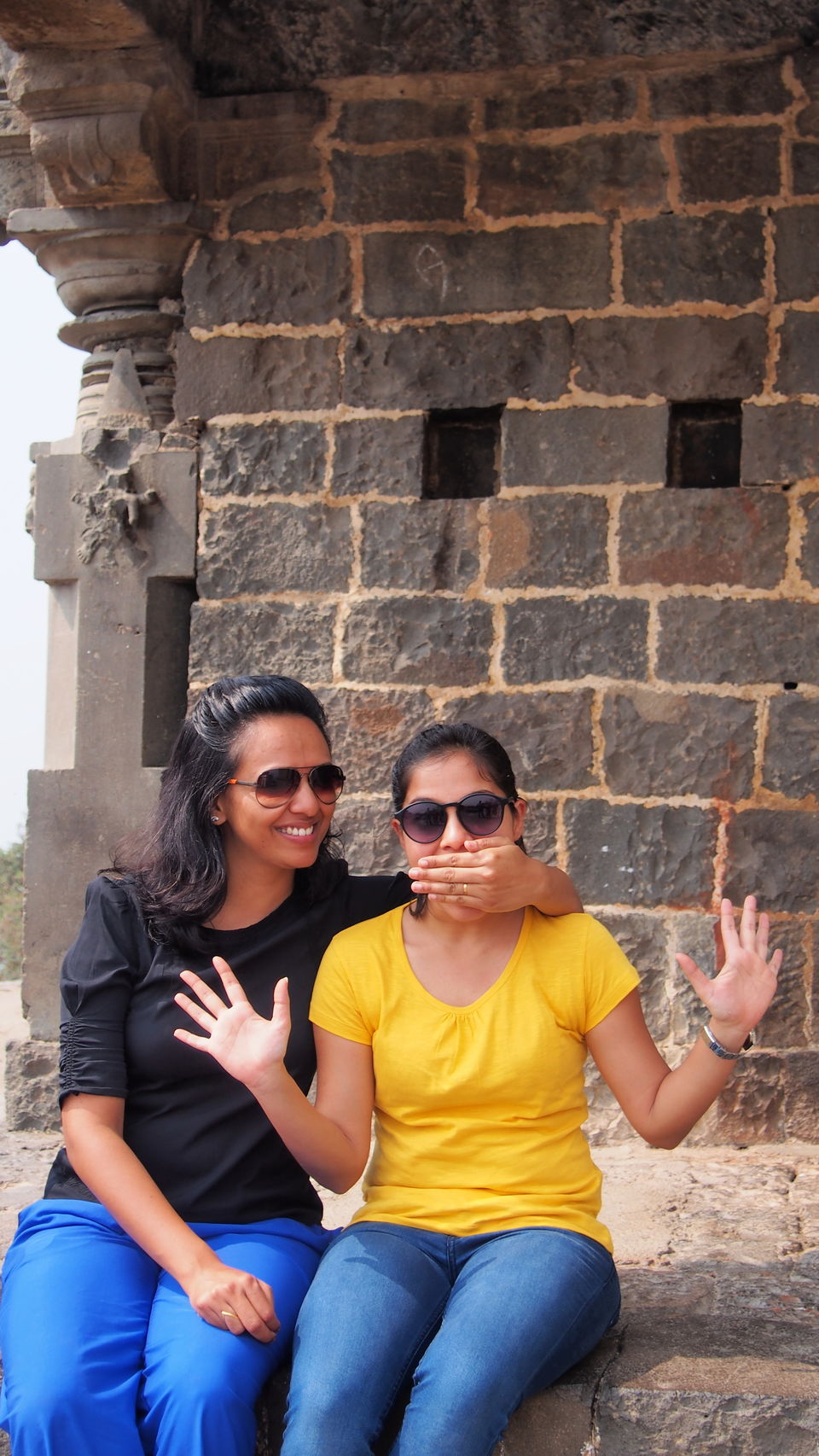 The one with Valentine's Day on the beach
When we decided on doing Gokarna, little did we know this trip would fill us with enough confidence to solo travel. The modest stays, the boat rides, the tree house, the evenings on the beach, the omkaras facing the ocean, I loved them all. You got me chai before I woke up Aishu – I was the happiest :)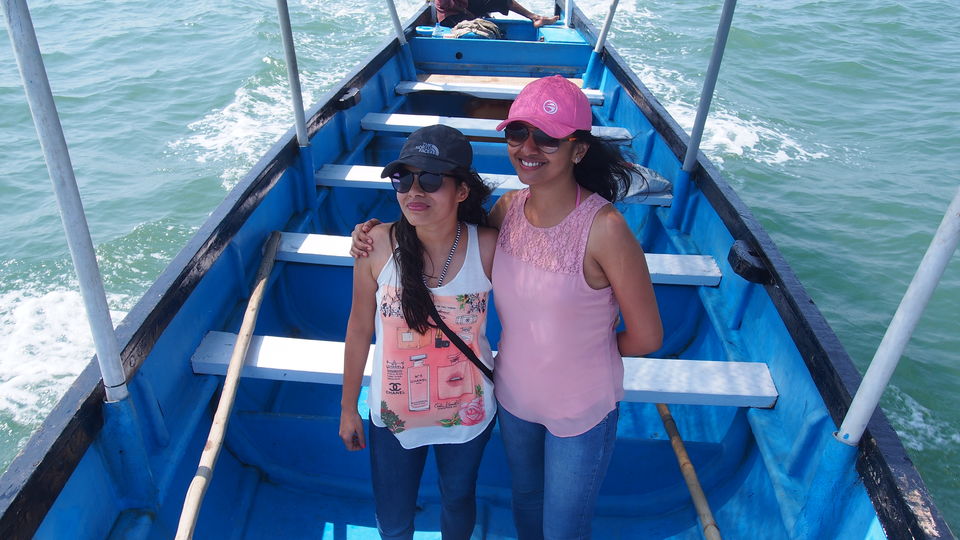 The one with Vineyards
And then Amit got married. I know how upset and sad you were during this time but you still made it. Though we had our little spats, I enjoyed climbing the hill opposite the wedding hall and watching the sunset with you. I hope you liked it too!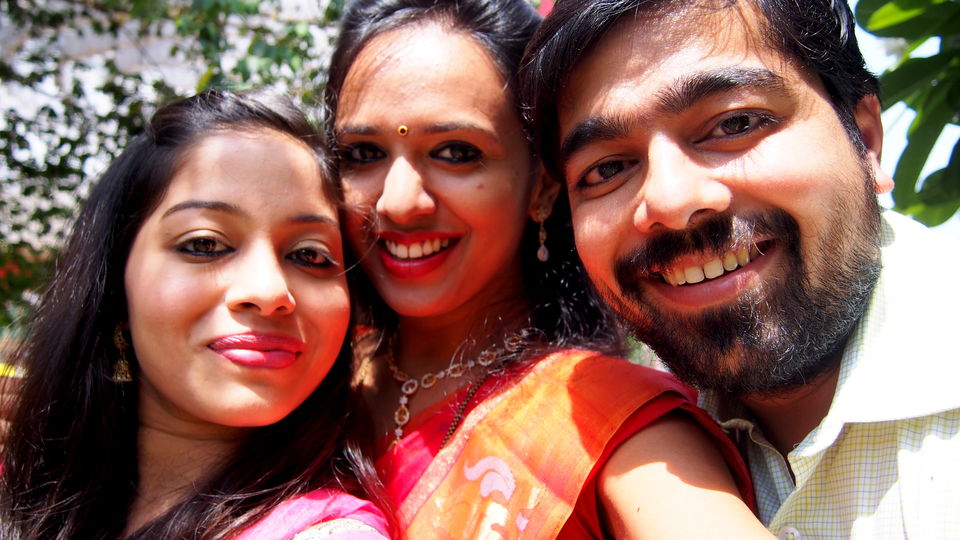 The one when the wind almost made us fly
Remember the peak of Tadiyandamol. We had to squat to ensure we don't get flown away and in the middle of all that we laughed and laughed. And that time when an Army Man called us home for Coffee and offered us tea and I thought it was coffee and complimented them for it. Cringeworthyyy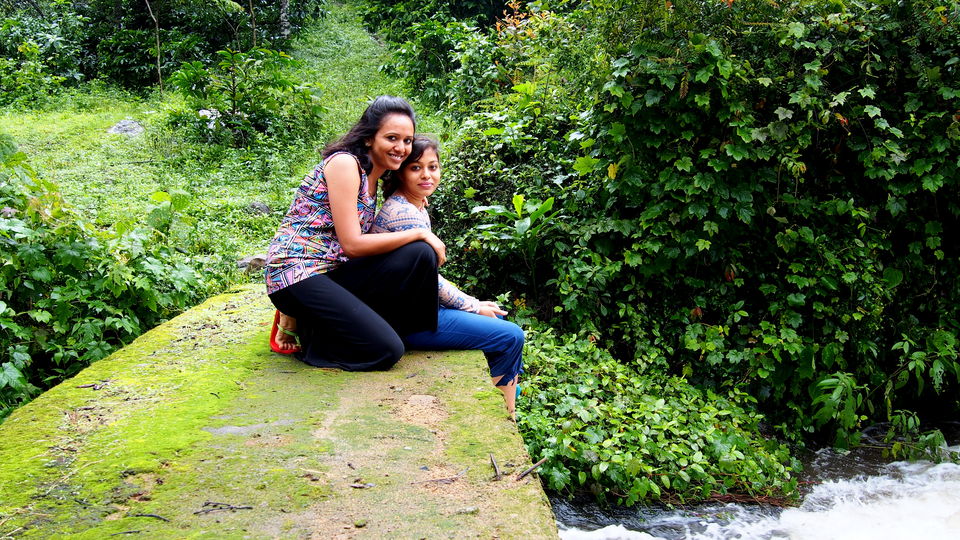 The one when you got married
I'm sorry I fell sick during your wedding but I'm glad you made sure I was there and I am so happy I was there. Watching you be your true self on stage, jumping around, laughing with all your heart, I felt so much happiness, wishing you all that you want from life and more!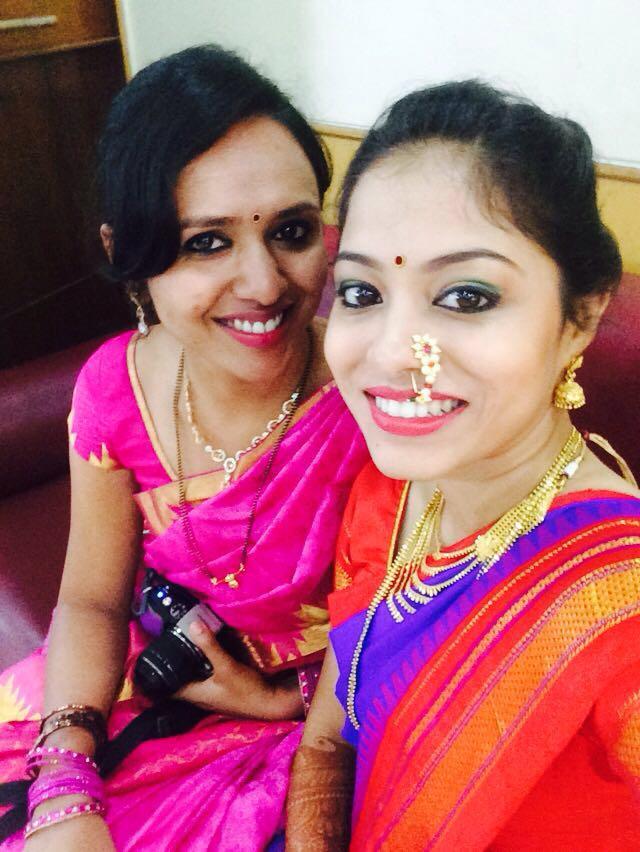 The one when you travelled after your wedding
We had to do this didn't we. And what beautiful places Belum and Gandikotta were. The canyon, our decision to sleep on the roof, that ride on top of a bus, the non-stop catching up. We couldn't stop talking and we couldn't get enough of each other :)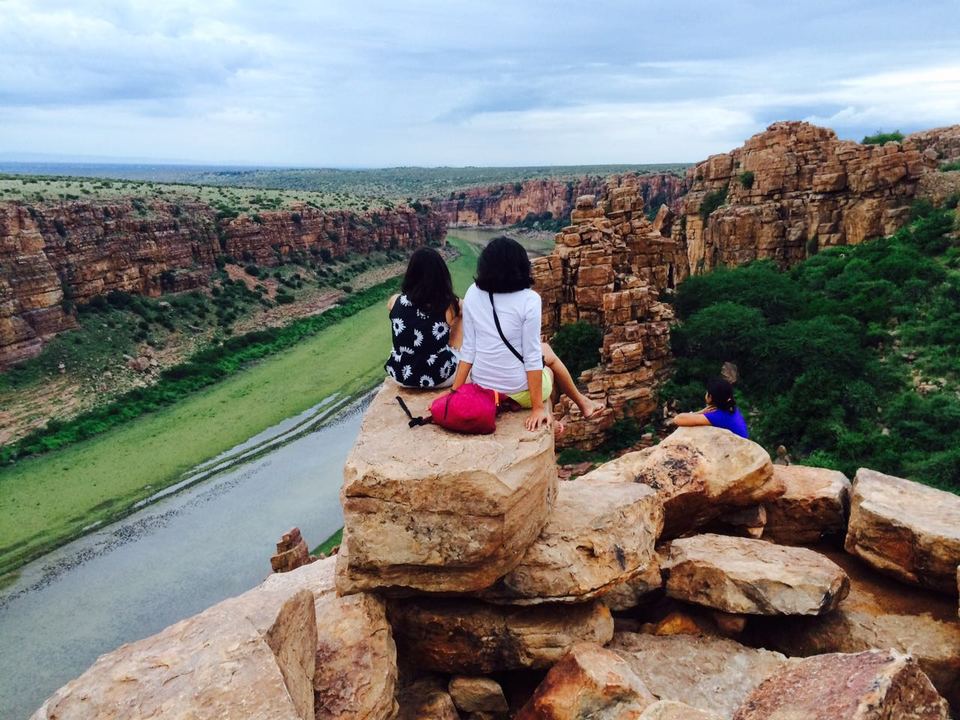 There are people you meet who come in and change the course of your life for good. You are that person in my life. All those dreams we dream of traveling together or otherwise, the happiness we feel when the other does something unique, the plans we listen to, of doing something new, the treks on our list, the international destinations we wish to visit together, all this makes travel so much more fulfilling for me. I love it that I have you as my travel soulmate because trek, travel or life would not have been what it is without you. The girl I met at Dhak, who appeared so sorted and full of life and passion is today my best travel buddy. Isn't this world a beautiful place?