Two months of festivities came to an end and at the first given opportunity (our anniversary) we planned a trip to Nashik. A many first happened in this trip (that will explain the Title).
Why Nashik??. Mainly, because my husband kept his promise and I had to keep mine. I had to try wine and Nashik fitted the bill perfectly fine. Also, it is perfect location from Mumbai for a 3-day trip
Hopping on the general compartment (my first time) of the Tapovan Express (my Husband's idea) we kick-started our holidays. Thankfully we had booked reserved seats and so we sat all the way till Nashik amidst the jealous looks of the fellow passengers without reservations. The round robin of few passengers for seats continued while some other came up with innovative ways to sit. Train is the best place to find salesman/woman. A five-minute drama to sell a toy to make a living and a platform to live forgotten Bollywood dreams. Using demonetization to up his sale, an opportunistic boy accepted the abandoned currency. An hour delay and we reached Nashik.
Experiencing home stay abroad, I wanted to try the same In India. Lucky me, I hit the bulls eye the very first time. There were not many home stay options for the days we were looking and Tathastu Homestay, was the only one which we liked. My husband pushed me to look for Beyond and other resorts in the vineyards, but my insistence prevailed and we ended up booking this stay. The home stay is close by to vineyards and Uber is easily available. We saved some dime and created memories for lifetime. Homestay gives you a chance to live like a local, experience a city like a local and interact with locals. Our hosts- Uttara and Adwait (more about them later) helped us with all the local places to explore.
On their recommendation, we skipped the Soma Vineyards and did York and Sula. Both York and Sula have a beautiful view (I would give a tad more to York's view though).
York:
We did the vineyard tour in York. We were the only ones and Yameen(York manager)explained us in detail about the wine making process. He patiently responded to all the queries of my mechanical engineer husband and did not mind when he poked his nose to get the inside view of the machines. After my husband mentally noted all the flaws and the improvements he could think of, we headed for the wine tasting. I am no expert in wine, but both of us ended up liking their red wine more than their white wine. After the wine tasting, I felt a little dizzy and my husband suggested we should eat. The cellar door restaurant has an excellent view of the hills ,the lake and the vineyards .With not many people around we wined and dined in peace.
A note-Uber has its range only till Sula(York is further ahead).However you can book and pay extra for them to come and pick you up from York.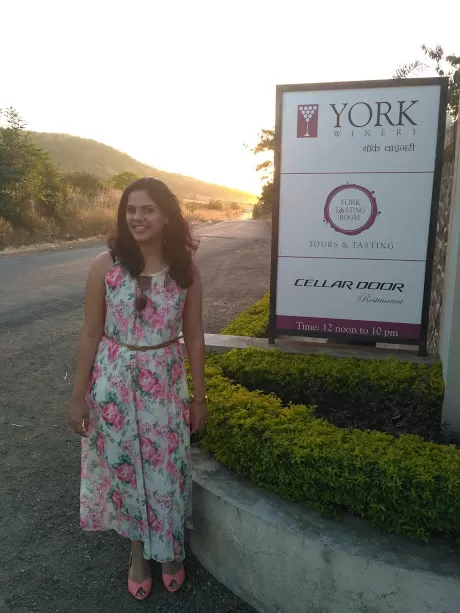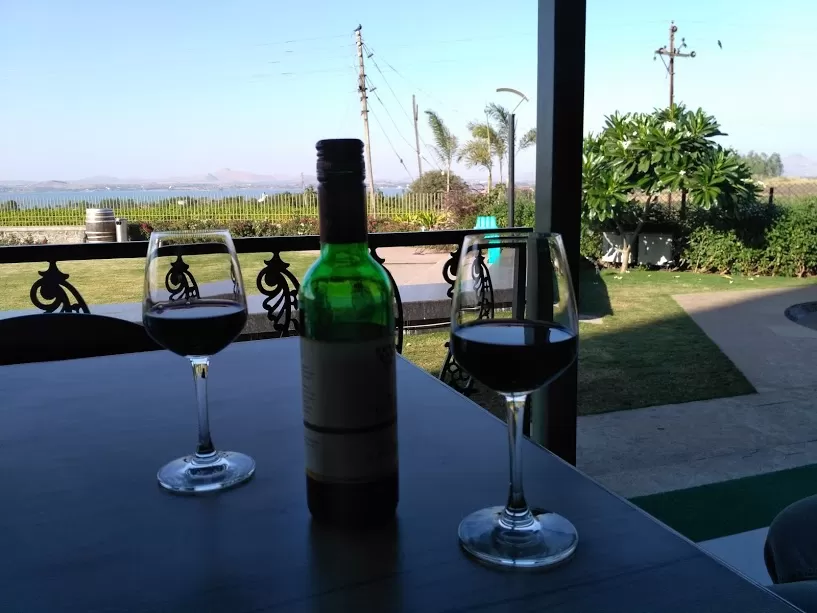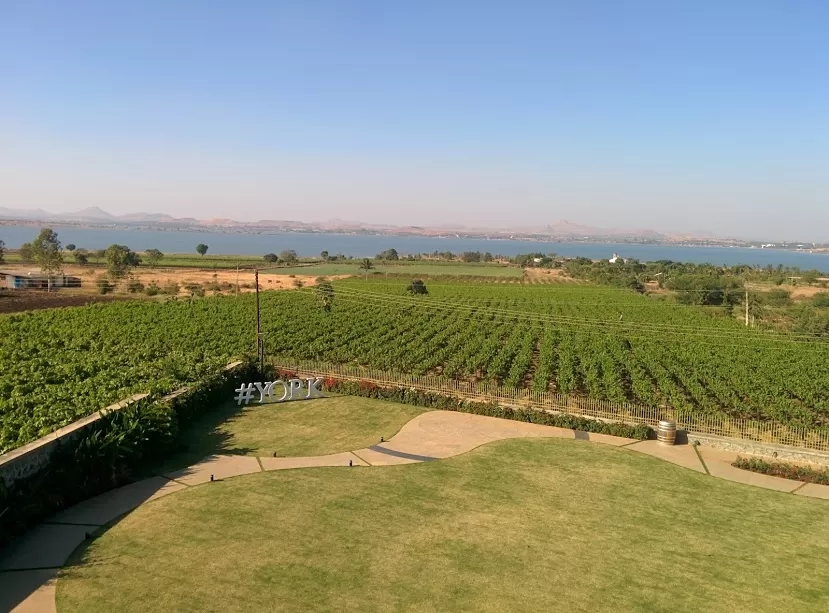 Sula:
We did Sula on Sunday and it was extremely crowded, a major dampener for us. We skipped the tour and headed straight for wine tasting. The wine maker was explaining us the different wines, but there was too much commotion to hear anything clearly. Their premium wine RASA is extremely smooth for a red wine and their desert wine-Late Harvest(much to the dismay of my husband and our host Adwait)is my favorite. Sula has more land and thus make a pretty picture. After our lunch and some quick photos, we left Sula. I found Sula more commercialized as compared to York, but that doesn't take anything away from the way they have maintained it.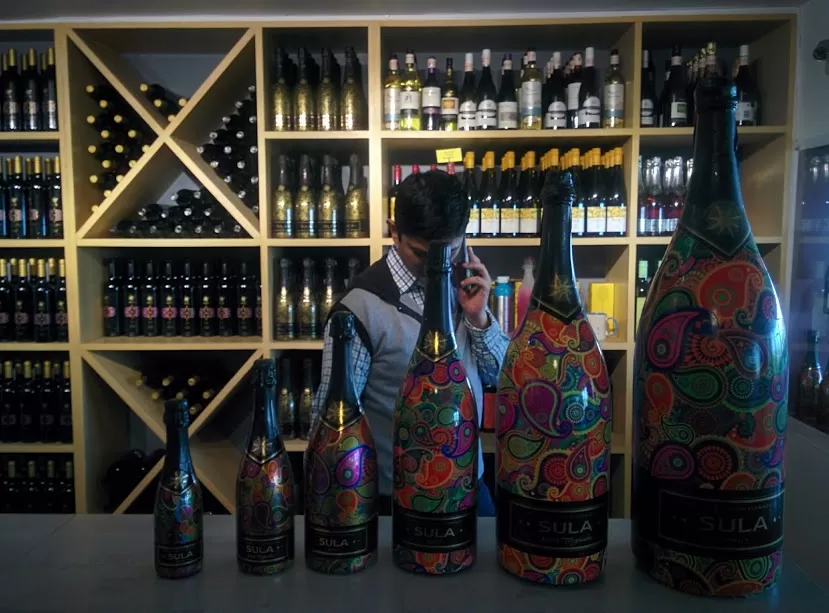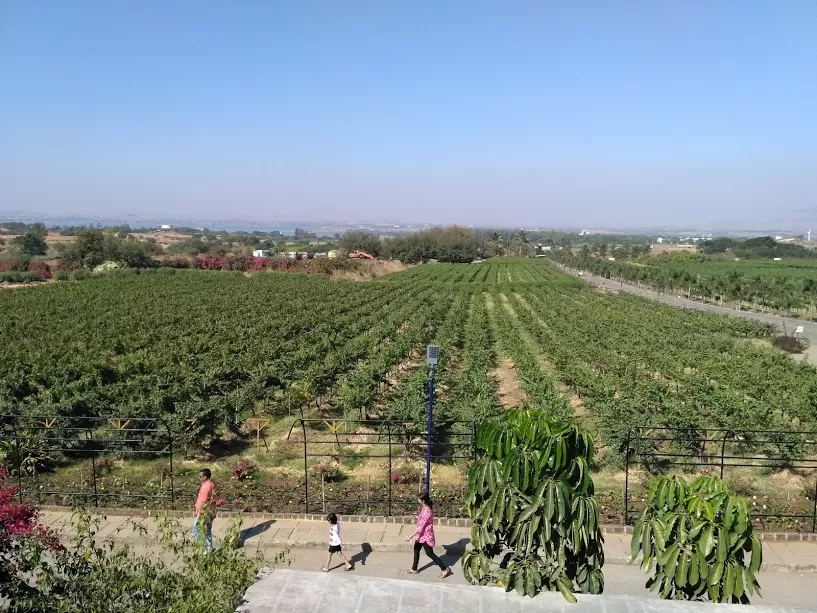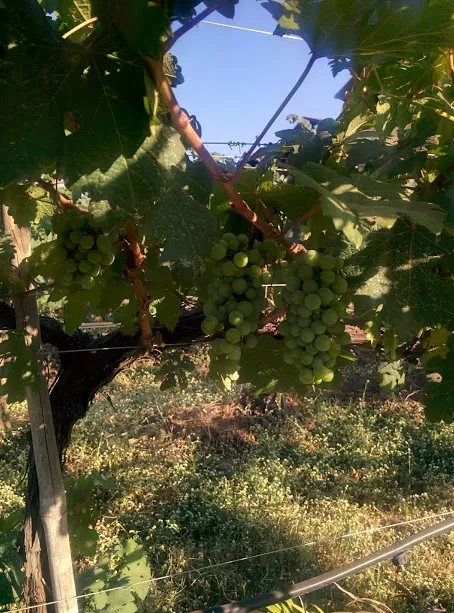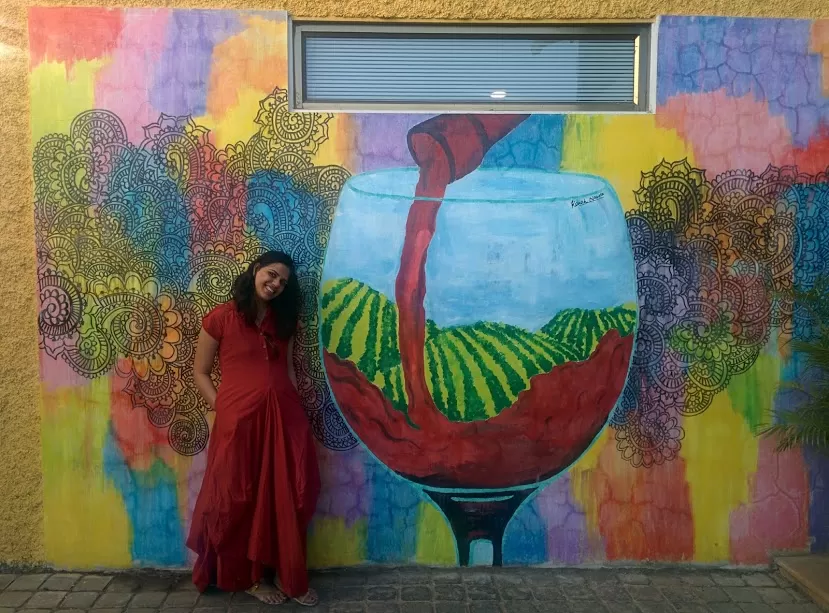 On Adwait's suggestion we walked down from Sula to the Gangapur Dam, a nice beautiful walk. Once the dam ends there is a Y, we took the left and after a small walk we reached a small village. The temple their boasts of numerous type of birds flocking at sunset, but we could spot only 3 different species . From there we walked towards Gangapur Road to find a cab back. However, we couldn't find any and ended up walking almost 2 kms. Our homestay was another 3 kms away and we took the local bus (S.T.).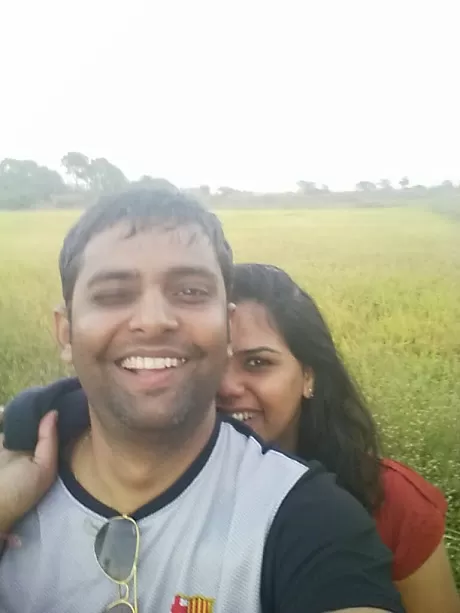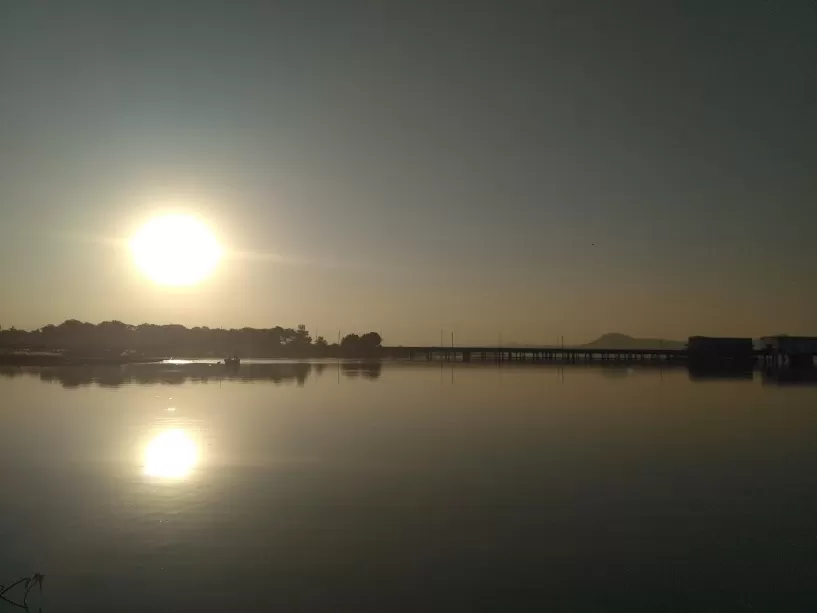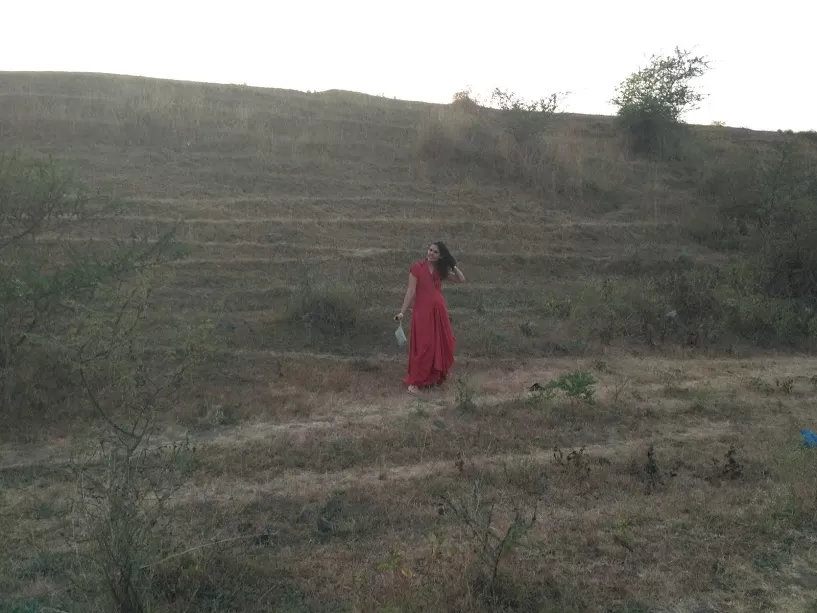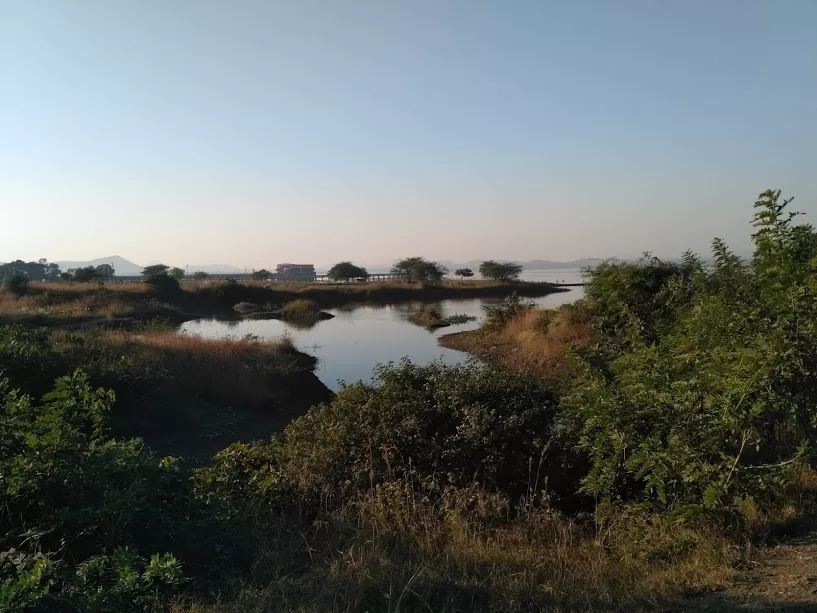 Someshwar Temple:
The temple is very near to the homestay and we walked there. It is like a picnic spot now, with some rides available for kids. There are vendors selling guava,corn,sugarcane juice.There are also boat rides available. The place is beautiful but its beauty was marred by filth around.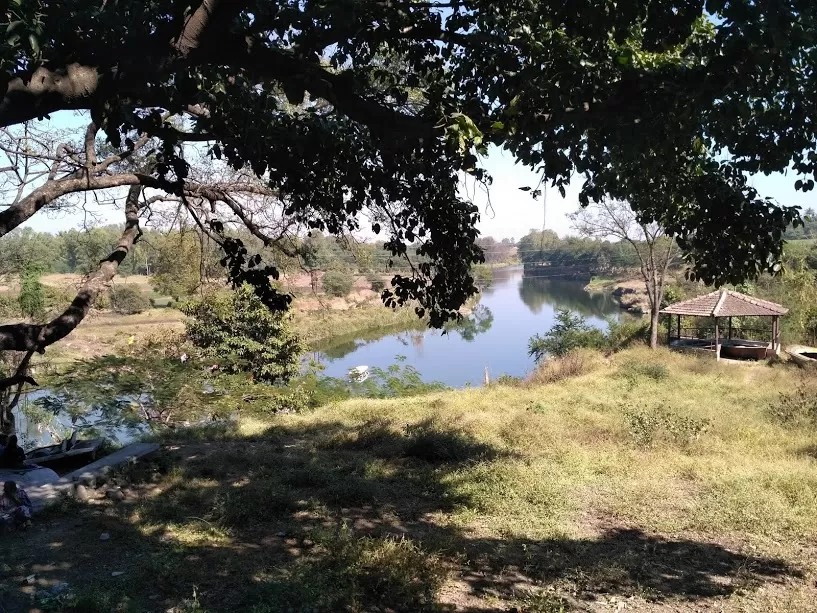 Our trip became extremely interesting and fun, because of our stay here.
Firstly, their home is simply beautiful. They have built their home in the farms. The interiors of the house have an old-world charm to it. Our rooms were spacious, clean and exactly as the photos we saw. The bonus was a shelf full of books in the room and just outside the room too. The door of our rooms opened to their farms. A cosy comfortable bed and stylish loungers. Wood in different shapes and size is all that you see and smell in their neatly decorated home. Adwait's studio is where you will see his creativity. Their home is full of corners to relax comfortably. Outside our room and in front of their main gate under the tree are the jhulas and the cosy chairs to idle away your time reading, gazing or simply doing nothing. We trespassed their farms to find chikoo and mulberry.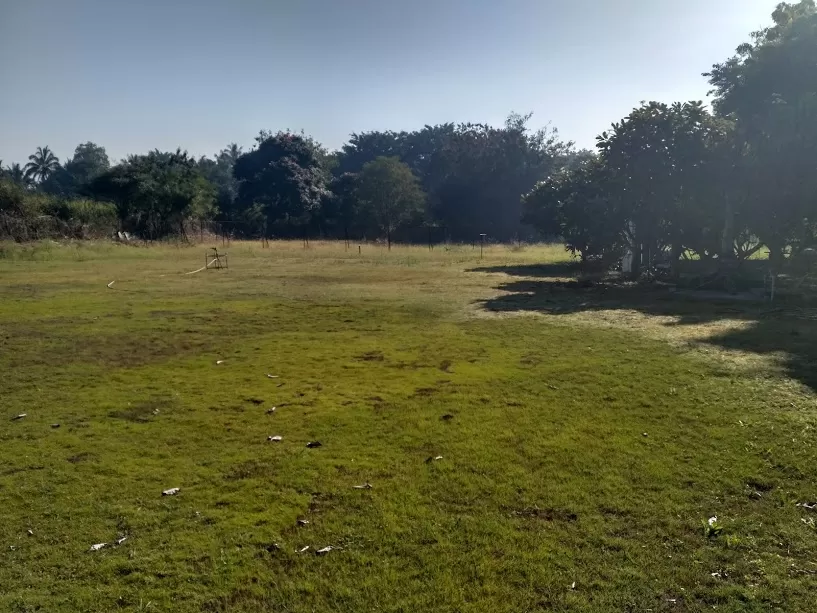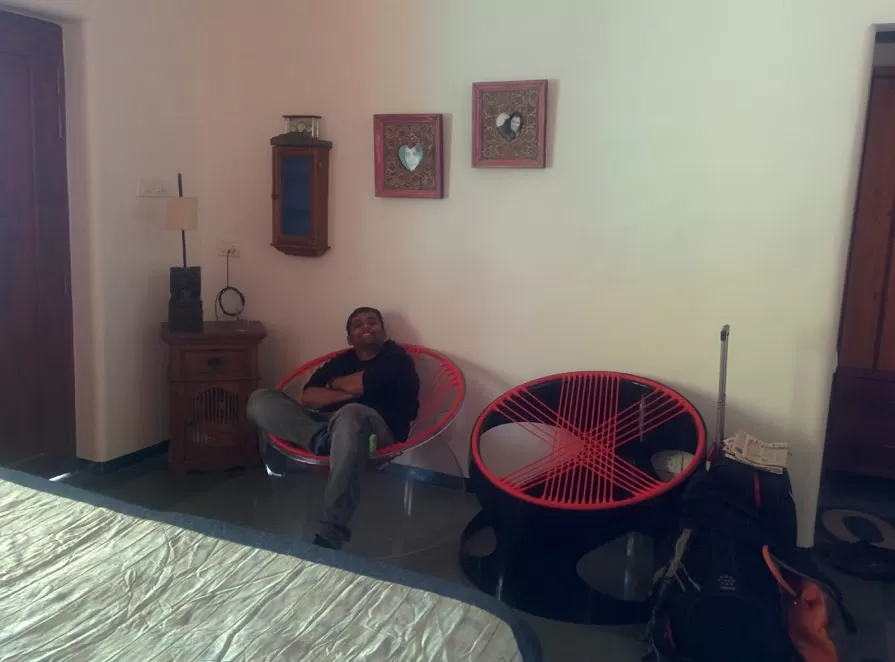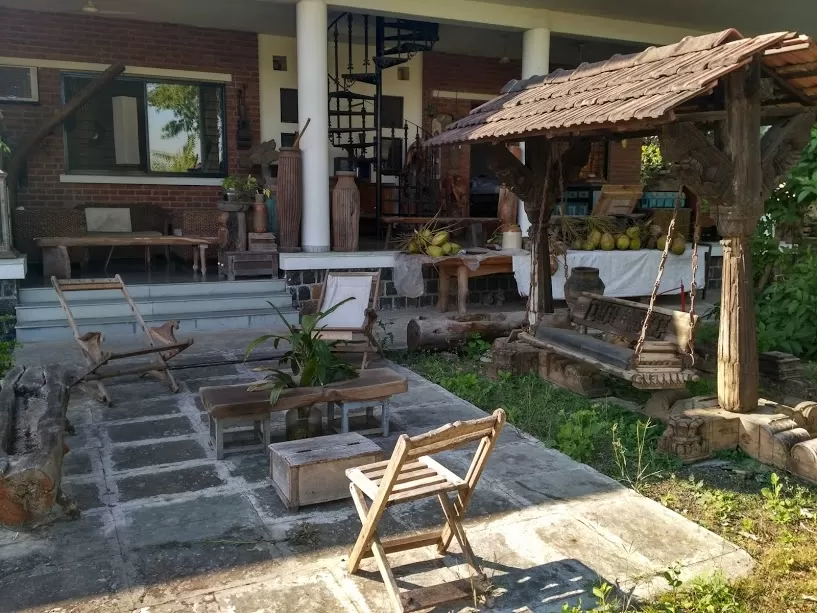 Uttara and Adwait were excellent hosts. We hit it off instantly. Uttara is an excellent cook. Apart from the home cooked breakfast, she also baked a cake and made a desert for us. They do not host for money and that exudes in their warm behavior. Uttara never shied away from making hot tea for us at any given time. They really made us feel at home. For dinner, we skipped going to the hotel and instead got it delivered at their home from a restaurant they suggested. Bonfire, food and wine set the mood and we chatted incessantly on politics, spirituality, religion, love, life. Both are well read and well-traveled. Adwait is the go to guy for any adventure activities you might want to do in Nashik.
As a couple (married for 32 years) they gave us serious relationship goals (I really hope we have the same kind of humor and love in our marriage after so many years). Given their illustrious background and career (which we got to know later), they never let us once realize about it. Do not judge a person by his achievements, judge how humble and grounded he/she is even after all that he/she has achieved.
Travel is not all about the place you visit it is also about the people you meet, friends you make and how they influence you.