The volcanic Meghalaya plateau rises above the plains of Bangladesh to welcome the South West Monsoon. The play of water over a volcanic land mass, has created intricate underground cave networks with streams, crystals, stalactite and stalagmite formations; while on the surface, thundering waterfalls and rich vibrant forests flourish.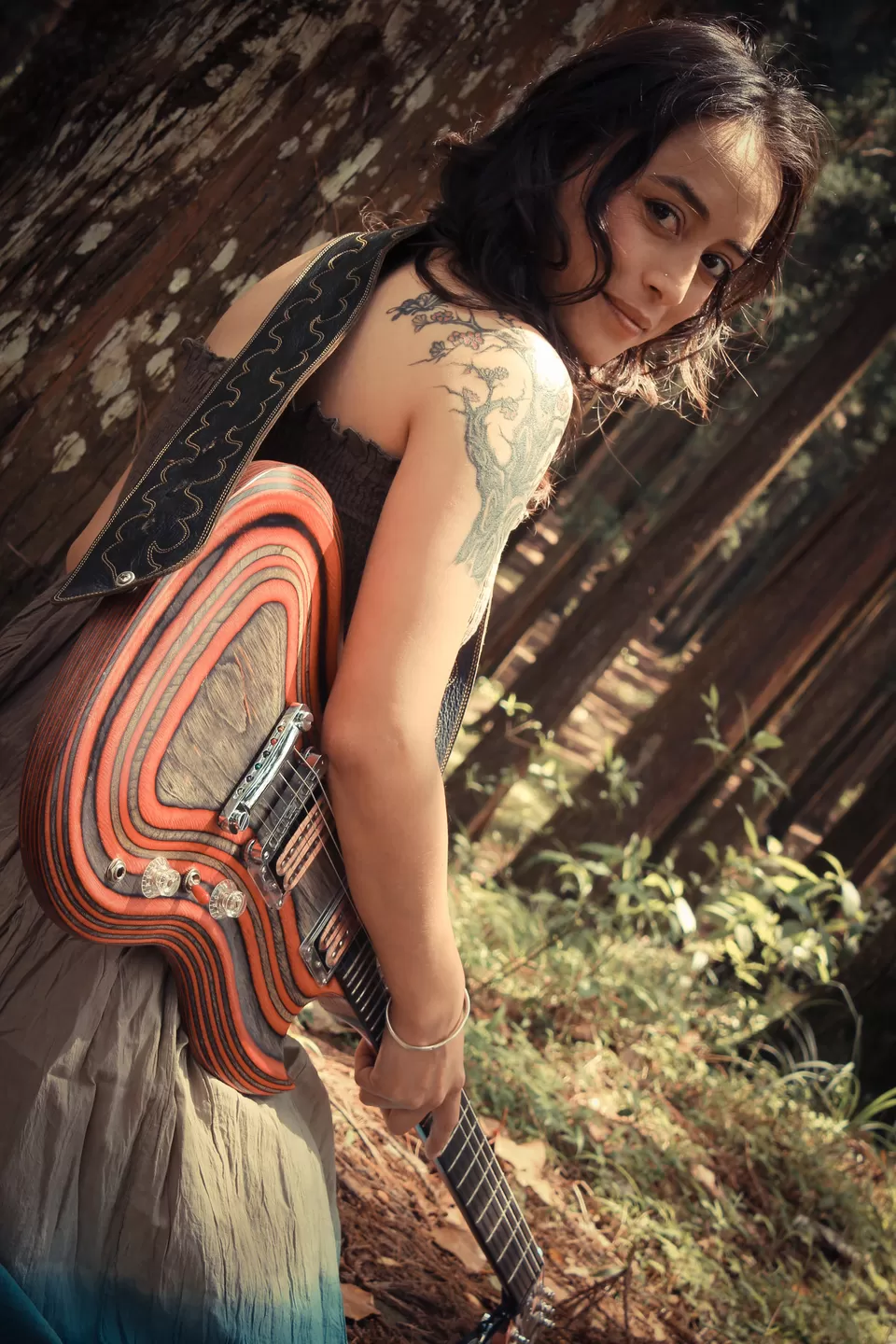 Meghalaya is home of three distinct, now pleasingly modernised and extremely musically inclined, tribal communities – the Khasis, Jaintias and Garos. With its bracing climate, much like Shimla and Darjeeling, Shillong, present-day capital of Meghalaya state, was a popular summer retreat for Europeans. This led to an influx of Christian Missionaries who set up schools, colleges, technical institutes, hospitals and of course place of worship.
Shillong became and remains, the centre for education in the north east, attracting people from each of the Seven Sisters, as the seven states of north east India are called.
If you travel in October November, perhaps your dates will coincide with the Shillong Autum Festival and the Procession Bah. Around Valentine's Day in February, Shillong hosts the Strawberry Festival.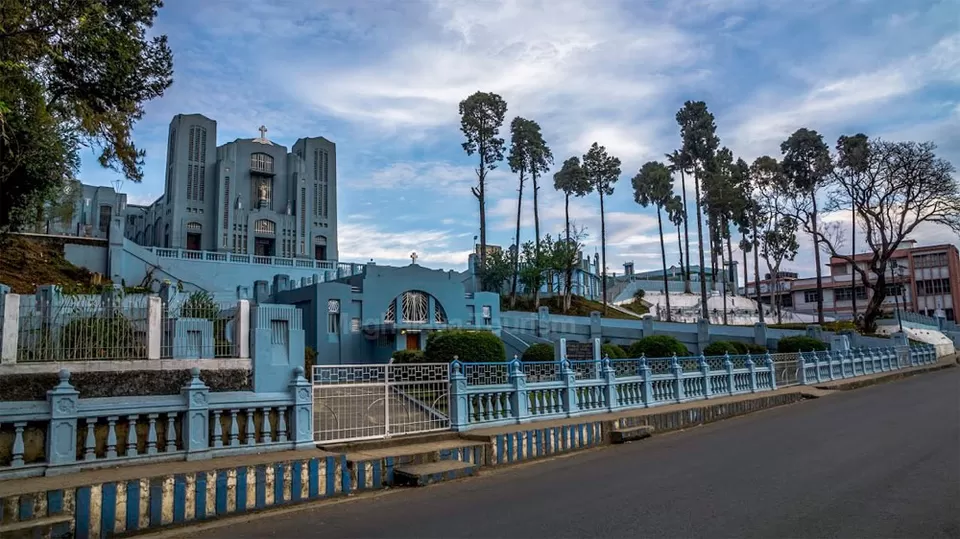 The Laithmukhrah Walk
To me, the heart of Shillong has always been the student-centric Laithmukhrah. The Laithmukhrah walk, is level, no climbing up or down. Other than Upland Road which is fairly mild.
The best place to start, is perhaps at the Cathedral, most magnificent with excellent acoustics and stained glass, statues and frescoes of saints. Below is a smaller church, The Grotto, and opposite this, are the Stations of the Cross.
Moving right, we approach Don Bosco Technical School and St Anthony's High School on our left, while across the road on top of a small hill is St. Edmunds School and College. You can normally get permission to visit any school in the capital of Meghalaya, by approaching either the Rector or Principal.
As you approach Don Bosco Square, to your right is St Anthony's College, and straight ahead of you are the shops and restaurants of Laithmukhrah. However let me take you a slight left, up Upland Road, and pass by St Mary's and St. Margaret's High Schools. This is mostly a residential lane, and you can feel definitely non-touristy.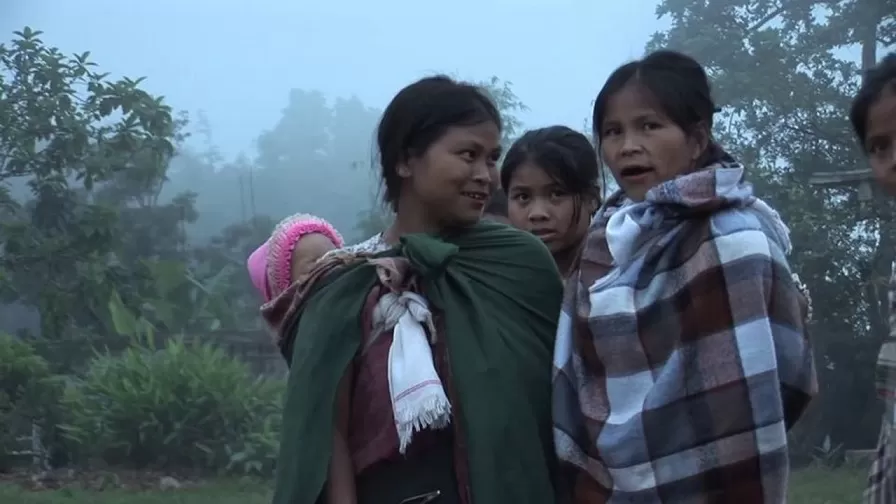 At the T junction of Red Hill Road, we turn right and head towards the main market of Laithmukhrah. At the junction of Arbuthnoth Road, we continue straight, noting that we pass Nazareth Hospital, one of the best in Shillong, the capital of Meghalaya.
I digress for a moment to mention that Arbuthnoth Road leads to the Spread Eagle Falls, at best a 25 minutes walk away as well as the Roman Catholic Cemetery. You could also reach the Golf course and the stadiums below this way, but on their far side !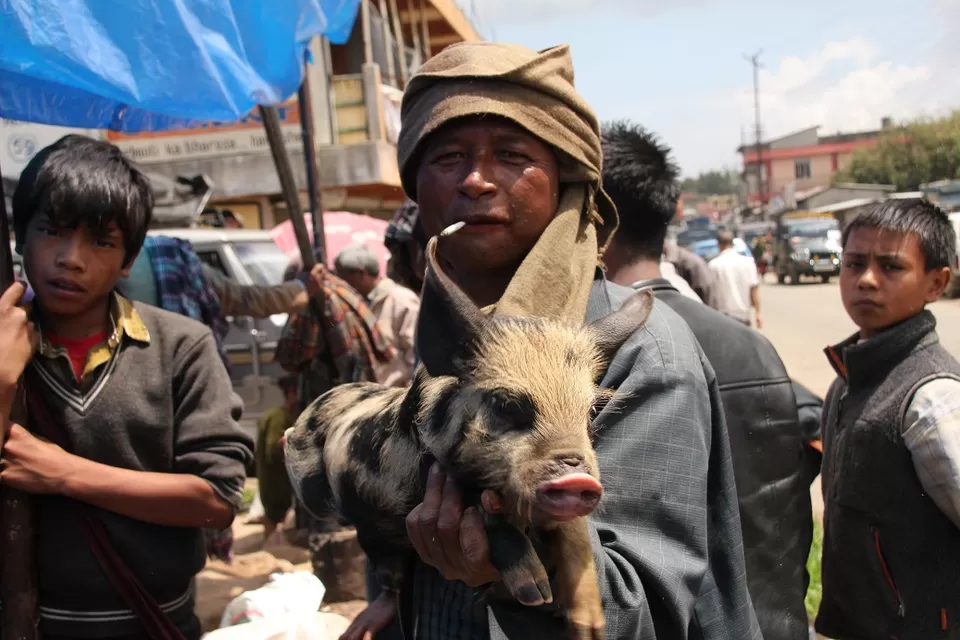 We walk on to the main Laithmukhrah market. A few steps below to the right, is the fruit, vegetable and meats market, and definitely worth a quick spin. Further on is the Presbyterian Church, from where we swing right towards Fire Brigade. Keeping to the right we keep walking, noting that the road leading off to our left goes towards Sweet Falls, Happy Valley and the Auxilium High School. Passing below St. Edmund's to our right and above us, to the left we pass the Fisheries and Fruit Processing centers where we could make a visit. Further on is St. Peter's School, set up by an Australian family.
As we stroll further on, we reach a small cross-road. Ahead and above to our right is the Loreto Convent. Wheeling right we reach the Cathedral, not more than an hour since we left !
Interesting diversions
Polo Grounds and Police Bazaar
From Don Bosco Square, walk down via Shillong College to the Polo Grounds, a left turn to Polo Bazaar and another left from here up to Police Bazaar and Wards lake, both well articulated in other travel blogs. This would be and additional 2 hours as it is down and up hill, though the Polo Ground areas are flat. A lovely walk.
Jacob's Ladder and Ward's Lake
Another is again left from Don Bosco Square, behind St Anthony's High School, down Jacob's Ladder (a bit steep, but just 5 to 7 minutes across), past the Shillong Mizo Church to your left, and up to Wards Lake, and on to Police Bazaar, at best 30 minutes.
The Laithmukhrah Walk is an excellent introduction to Shillong because it is the Heart of Shillong. It is comfortable, safe and exploratory, with the conveniences of restaurants, rest rooms, cabs, shopping and knowing you cannot get lost if you just go around the circle, keeping a look on St Edmund's College to your right.
Other Places to visit in Shillong
Some of my favourite places in Shillong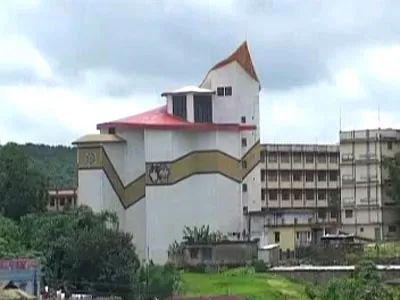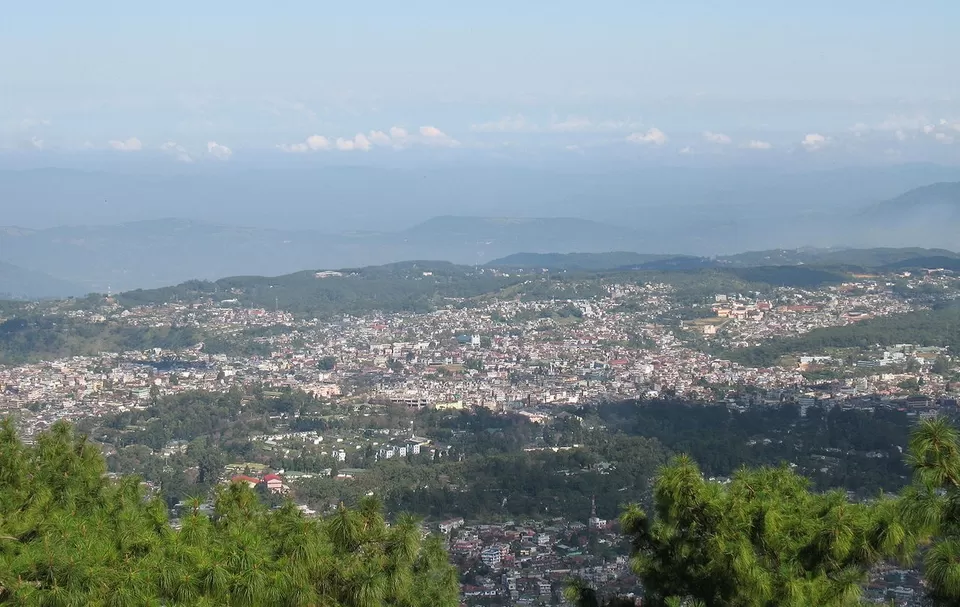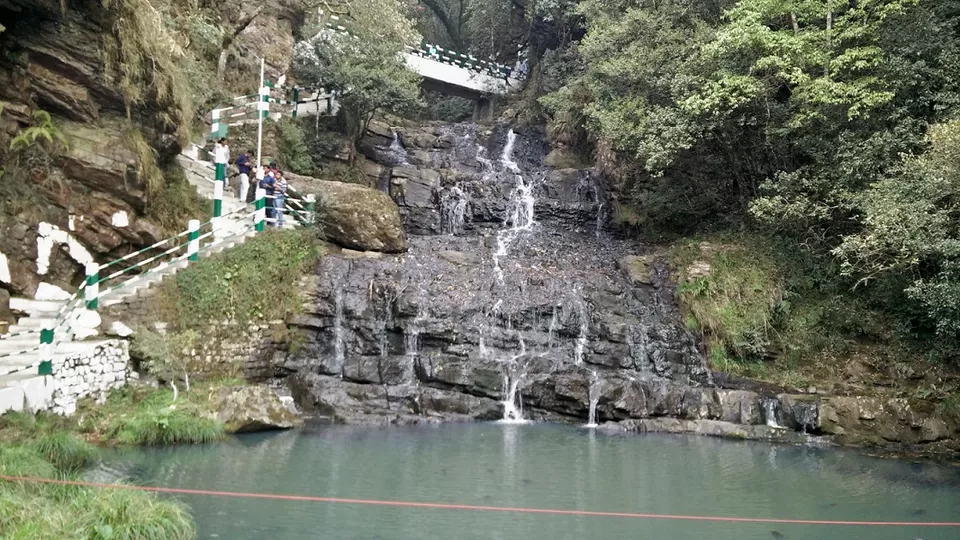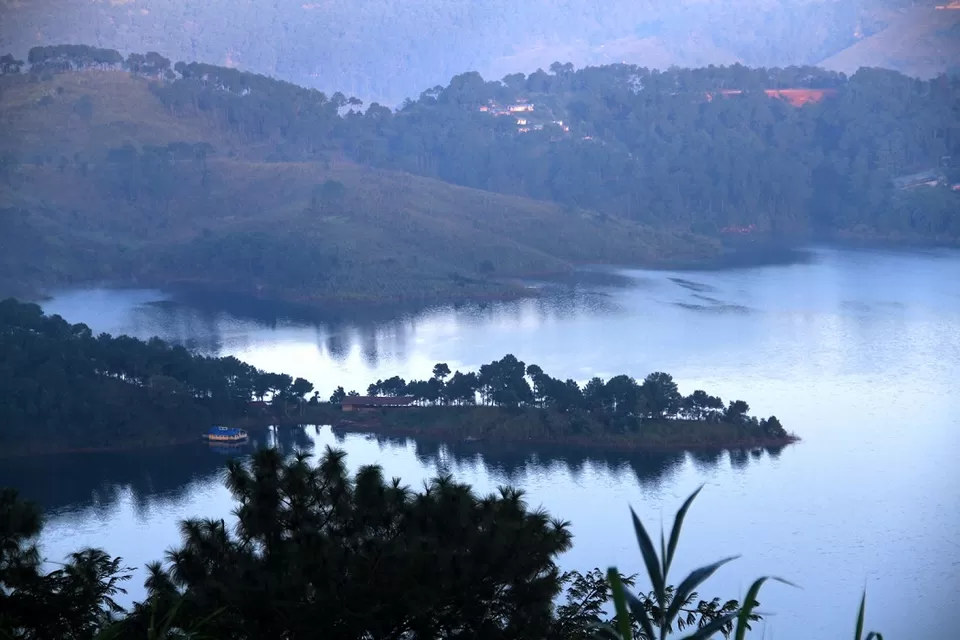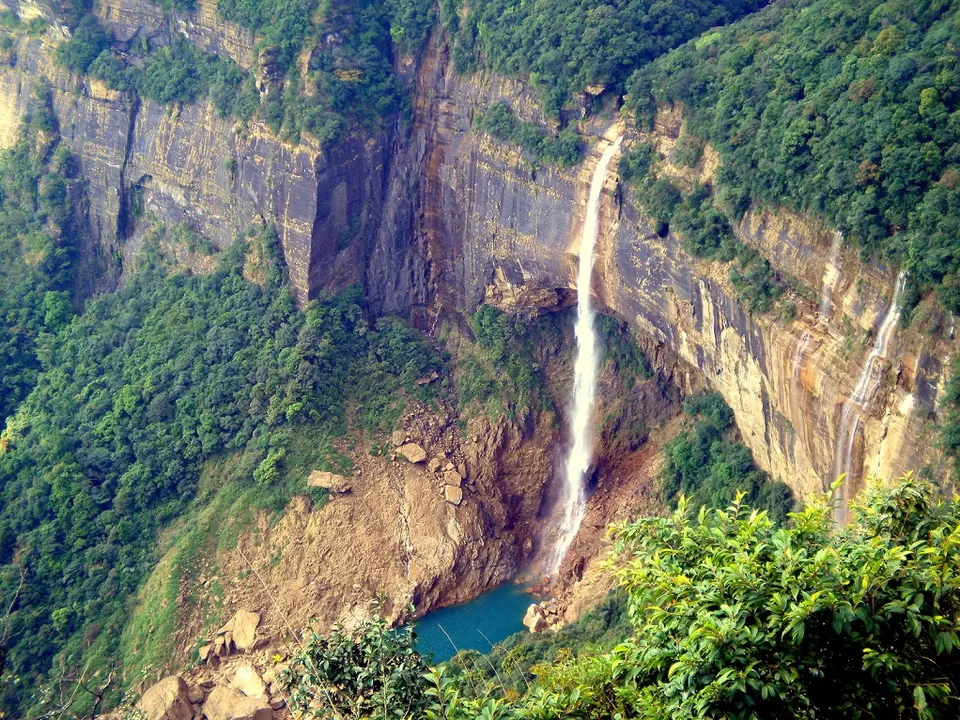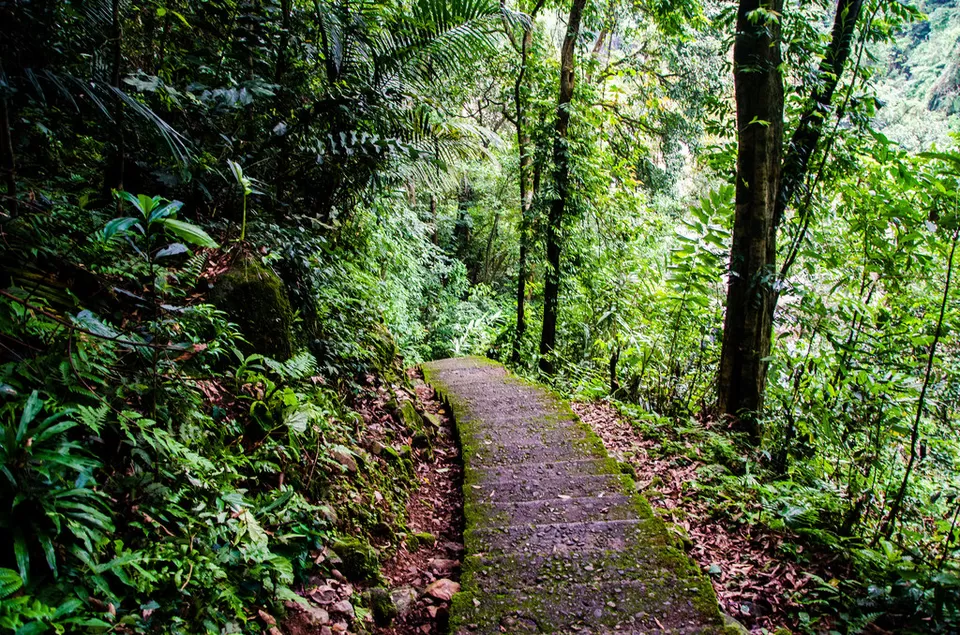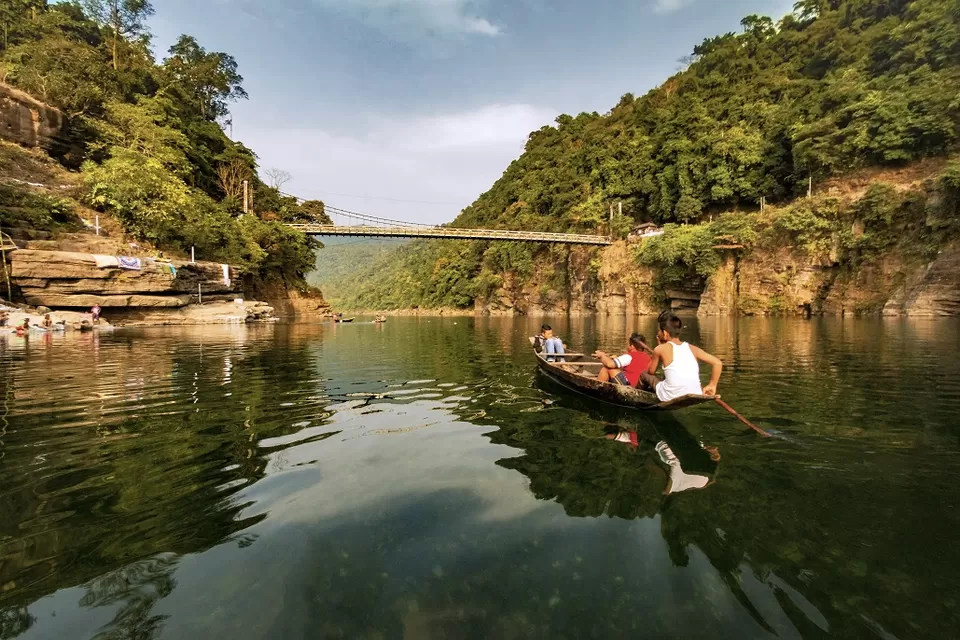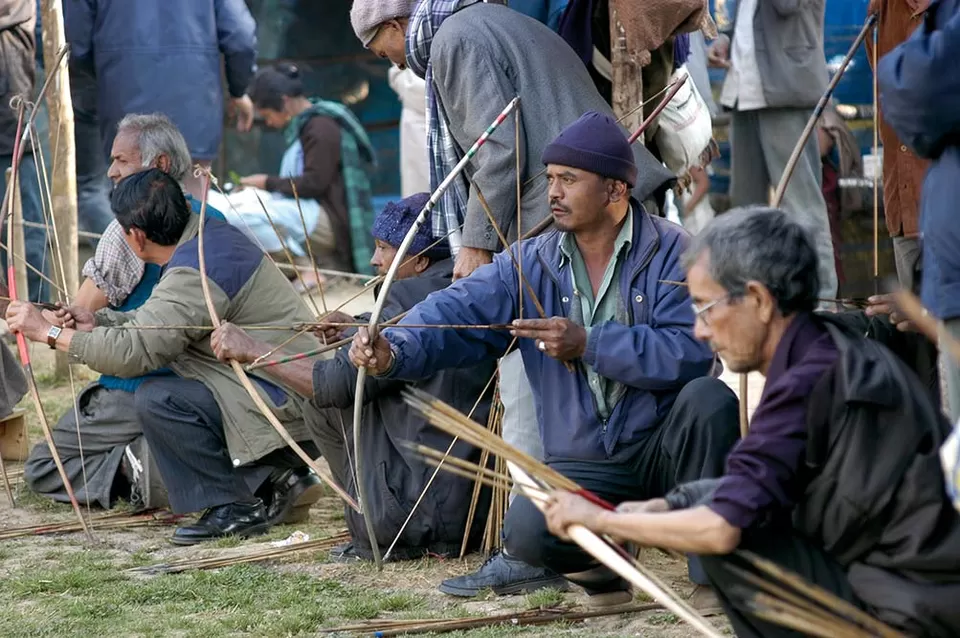 Best Time to Visit
The best time to visit Shillong is from September to May. Even though in the leeward side, Shillong experiences incessant during the monsoons, with the rain either slowing to a drizzle or turning into a downpour. The monsoons are not the best time for wilderness experiences because of leeches.
Getting to Shillong
By Air
Other than Saturday, there are daily flights between Kolkata and Shillong. Shillong Airport is about 30 kms from the city, a 40 minute drive. Guwahati airport has direct flights to Delhi, Bagdogra, Agartala, Kolkata, Aizawl and Silchar. Guwahati airport is 120 kms from Shillong and is a 3 hour drive.
By Train
There is no railway in Shillong. Guwahati is the nearest railhead, 100 kms and about a 2 ½ hur drive. Guwahati is well connected across India, and has direct trains from Delhi and Kolkata.
By Road
Approximately 100 kms, with a halfway stop at Nongph to freshen up. There are regular bus services from Shillong to multiple destinations in north east India. The Guwahati Bus Stand is just outside the Railway Station. A bus normally takes almost 3 ½ hours to reach Shillong.
Have some tips or travel-related questions?
Visit the community forum to ask questions, get answers, meet other travellers, and share your advice.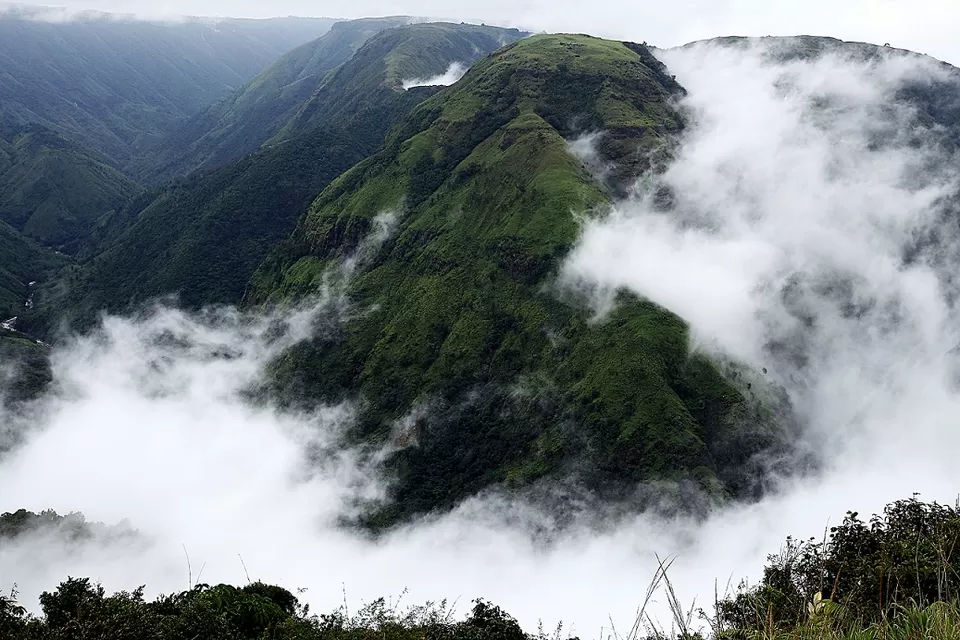 Frequent Searches Leading To This Page:-
shillong budget tour package, adventure activities in shillong, trekking places in shillong, shillong treks