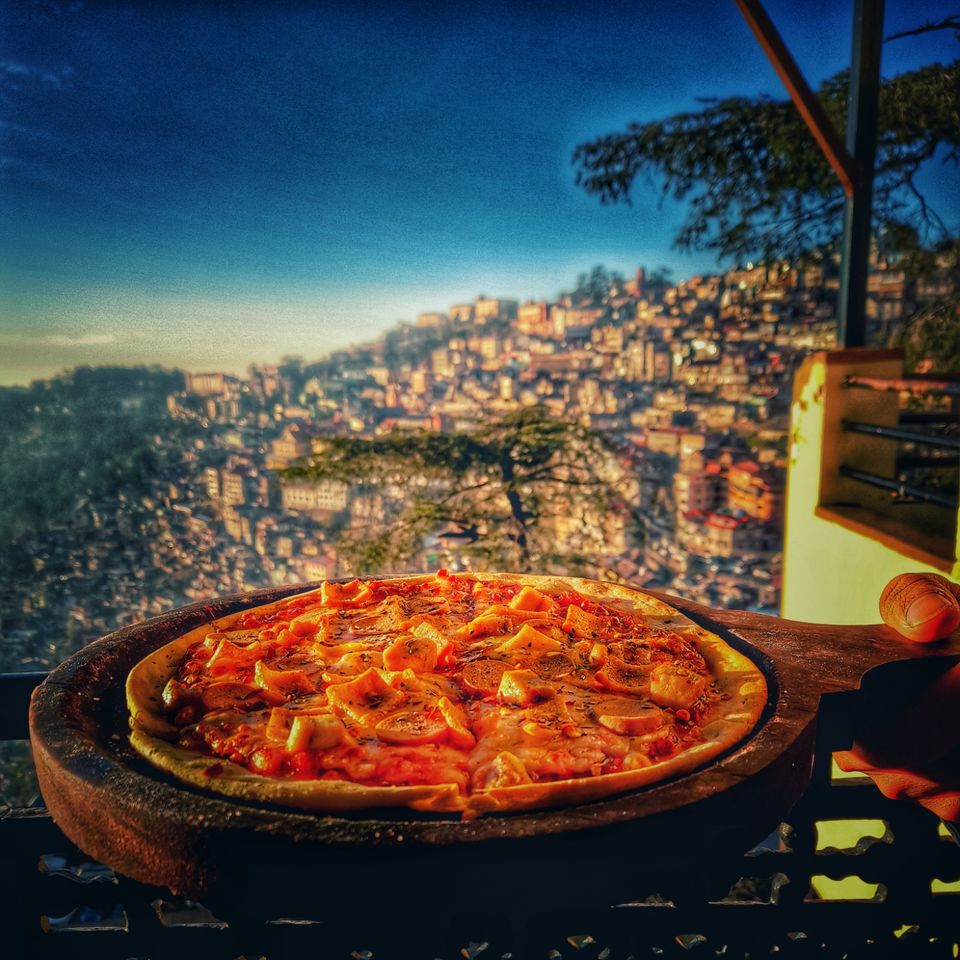 It was our first trip together. We had been planning this event since long and had dreamt about it being extraordinarily beautiful.
We started from Delhi catching an early train in the chilly winter season to Kalka, Haryana.
We waited at New Delhi Railway Station shivering and sipping the super hot coffee which rendered our tongues numb.😄
Our Chair car arrived and we rammed in threw our luggage and sat anxiously hoping to reach Kalka on time.
We reached there drowsing on each other's shoulders and eating in between. After getting down we first thought of taking the toy train to shimla. But turns out you have to book the train in advance in order to ride it. A bit disappointed we got out and went for plan B.
We booked a cab and left for our destination town. On the way we experienced the exquisite beauty of hills and valleys on which shimla is built. A small warning though, you may want to take a tablet for motion sickness coz thats what happened with us.
Anyway on reaching there we had a small laugh when we saw our hotel which we had booked. Here it comes.... it was an under construction building and only the ground floor was barely functional. Exhausted we rested for a while and then headed for mashobra a smaller town up from shimla.
It was a beautiful little place and we had an amazing time. We stayed at this mindblowing resort called Koti resorts Shimla. Its a luxurious place and their best asset is their hospitality. We sat in the lounge area where they had lit the fire place which made the atmosphere warmth and cozy. To sooth our souls we had some black label and chicken tikka and kebabs to grace it up.
After going onto the mellow side we went for the buffet dinner. It was delicious and full of variety.
We spent the night there and it was so Romantic staying there as the beauty seclusion made a perfect combination. But the main highlight was about to come. When we woke up early morning we saw the view through our room window. And what did we see, we saw the mesmerizing Himalayan range covered in snow and we got simply lost. That view was all the romance anyone could ever imagine.
The next highlight of our trip was the mall road of shimla. We went to that extravagant street which was lit with people and shops and cafes so beautiful that you will not get enough of it.
Strolling down those lanes was so perfect we spent the whole day wandering around, shopping tinctures and eating the most lipsmacking food at these gorgeous cafes.
Our next stop was the golden fern resort which was a hidden gem in the treasure land of shimla. It was our next resort that we had booked. The resort was so relaxing and we enjoyed ourselves to the fullest.
If in Shimla another epitome of romance was the Christ church of shimla which we visited on Christmas eve. We felt ecstatic standing there listening to the church bells and people singing choir to praise jesus and bring joy to the world.
In all in we lived this trip like it should have been done. We saw some beautiful things and places and we would like to thank shimla as it brought us together on a whole new level.
We will always remember this trip as it was our first but it wont be the last.