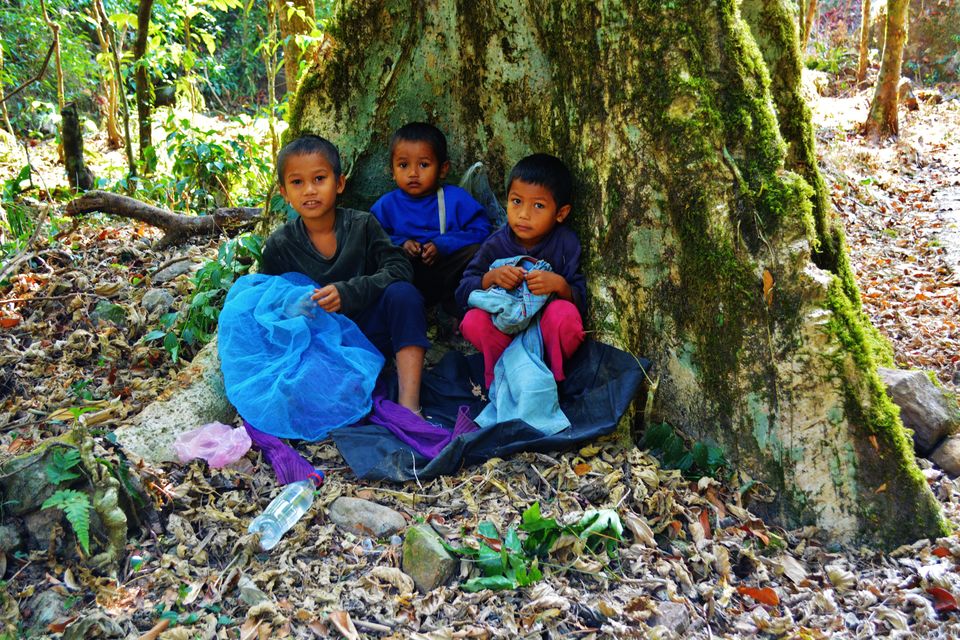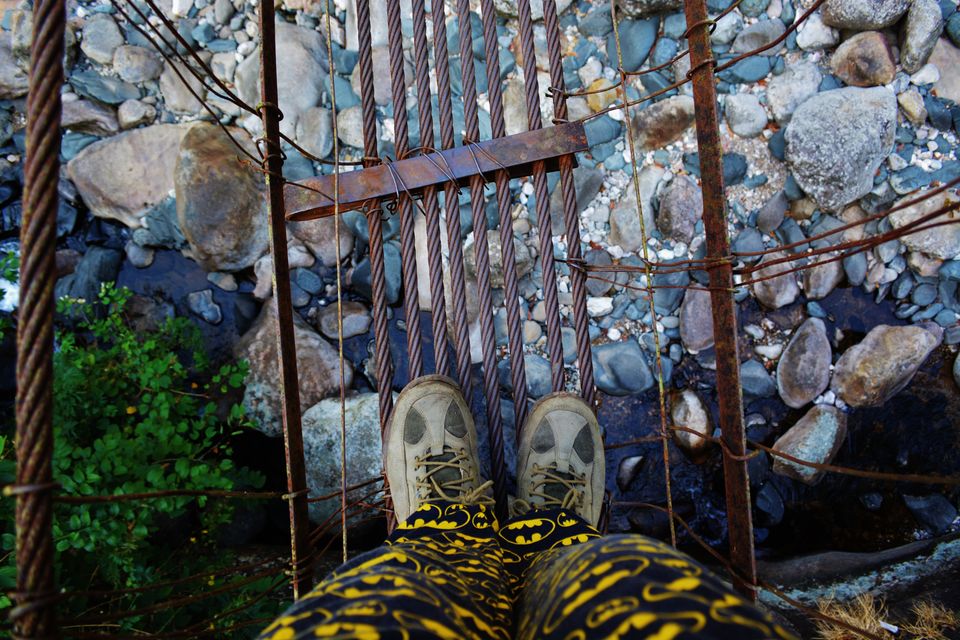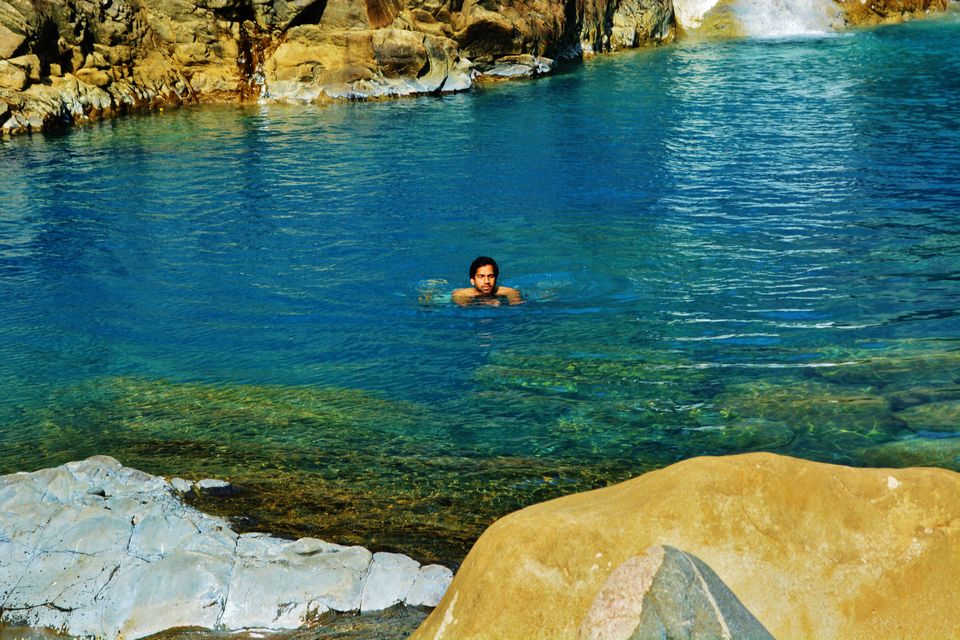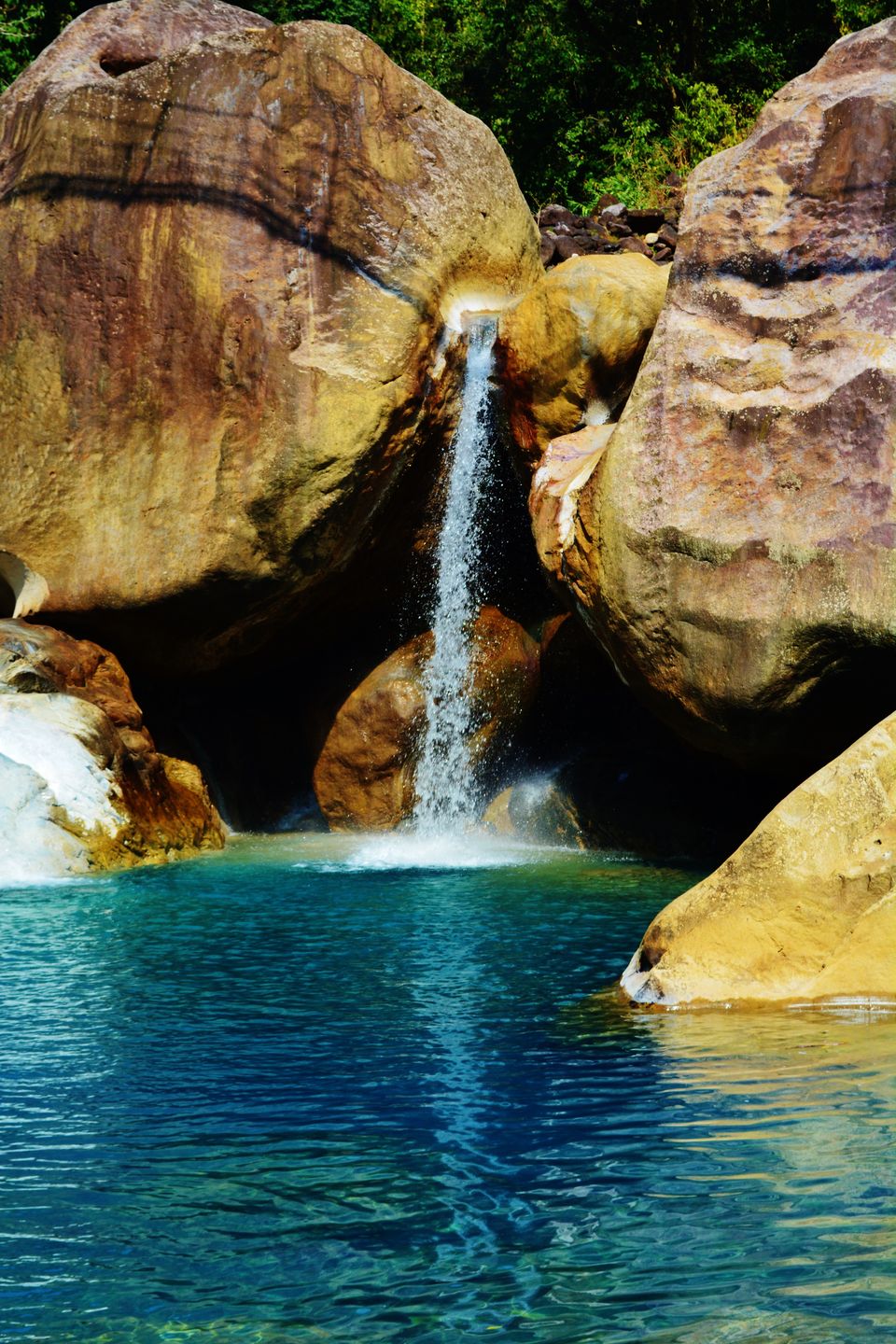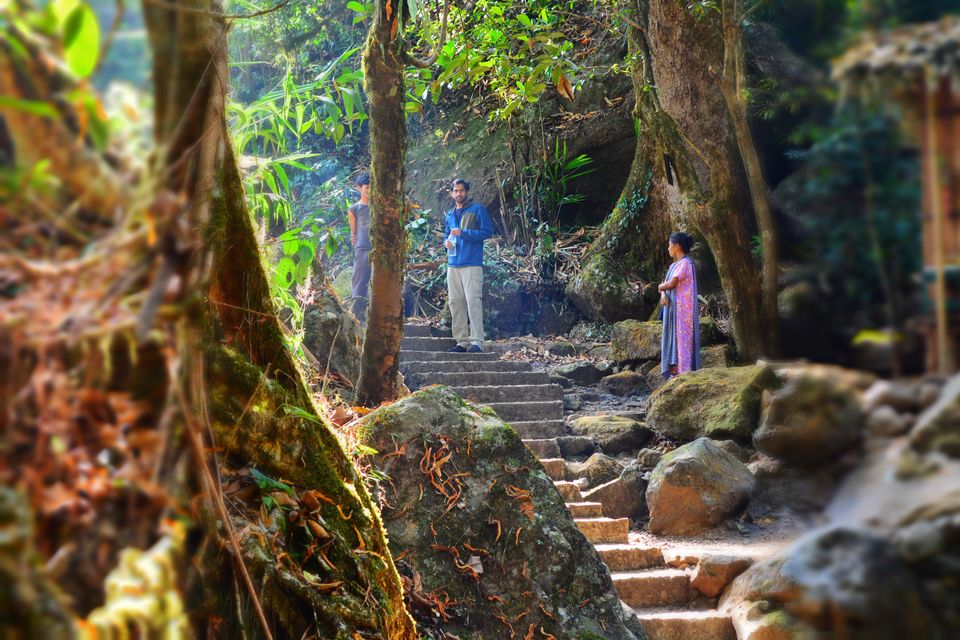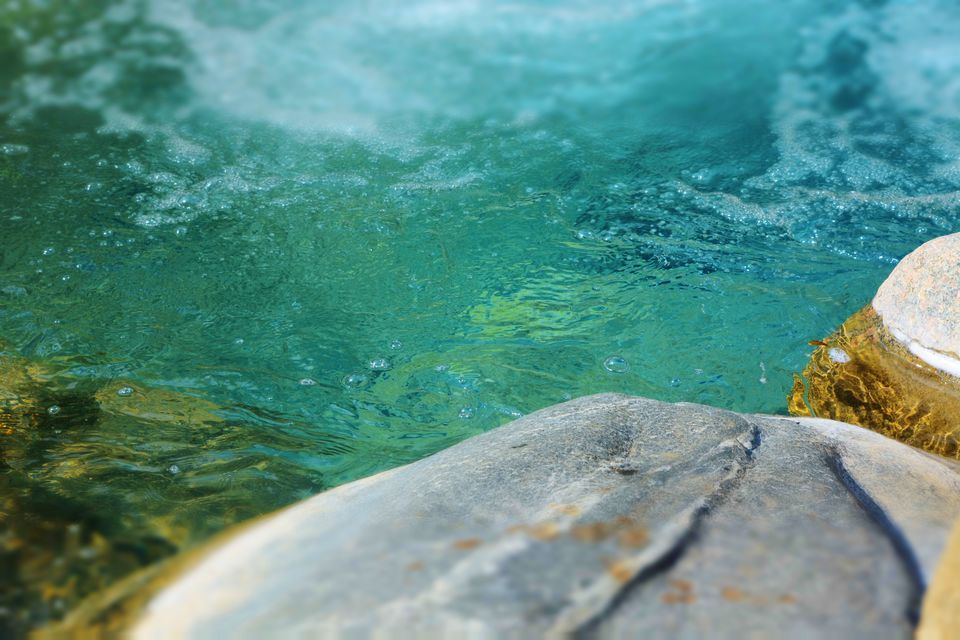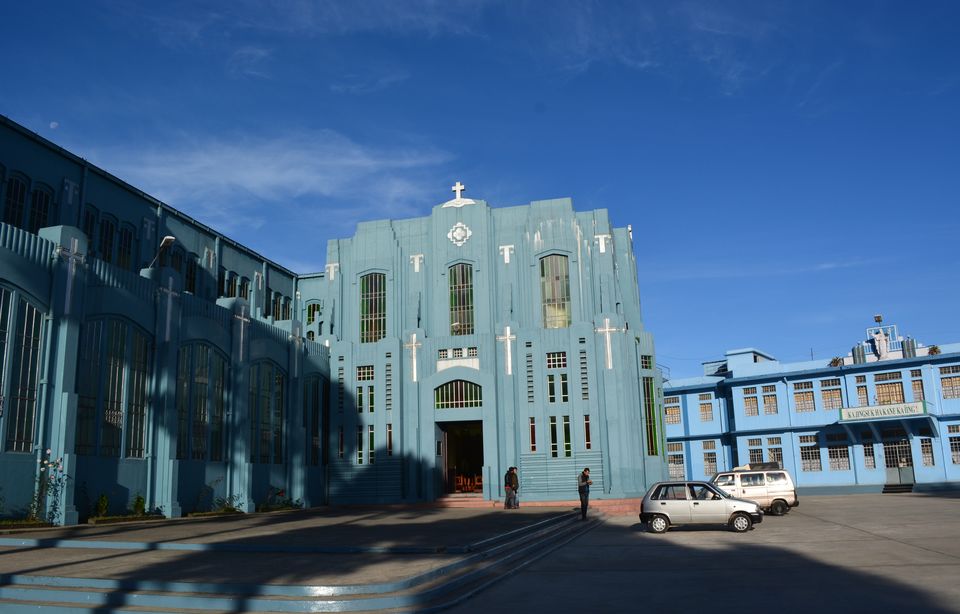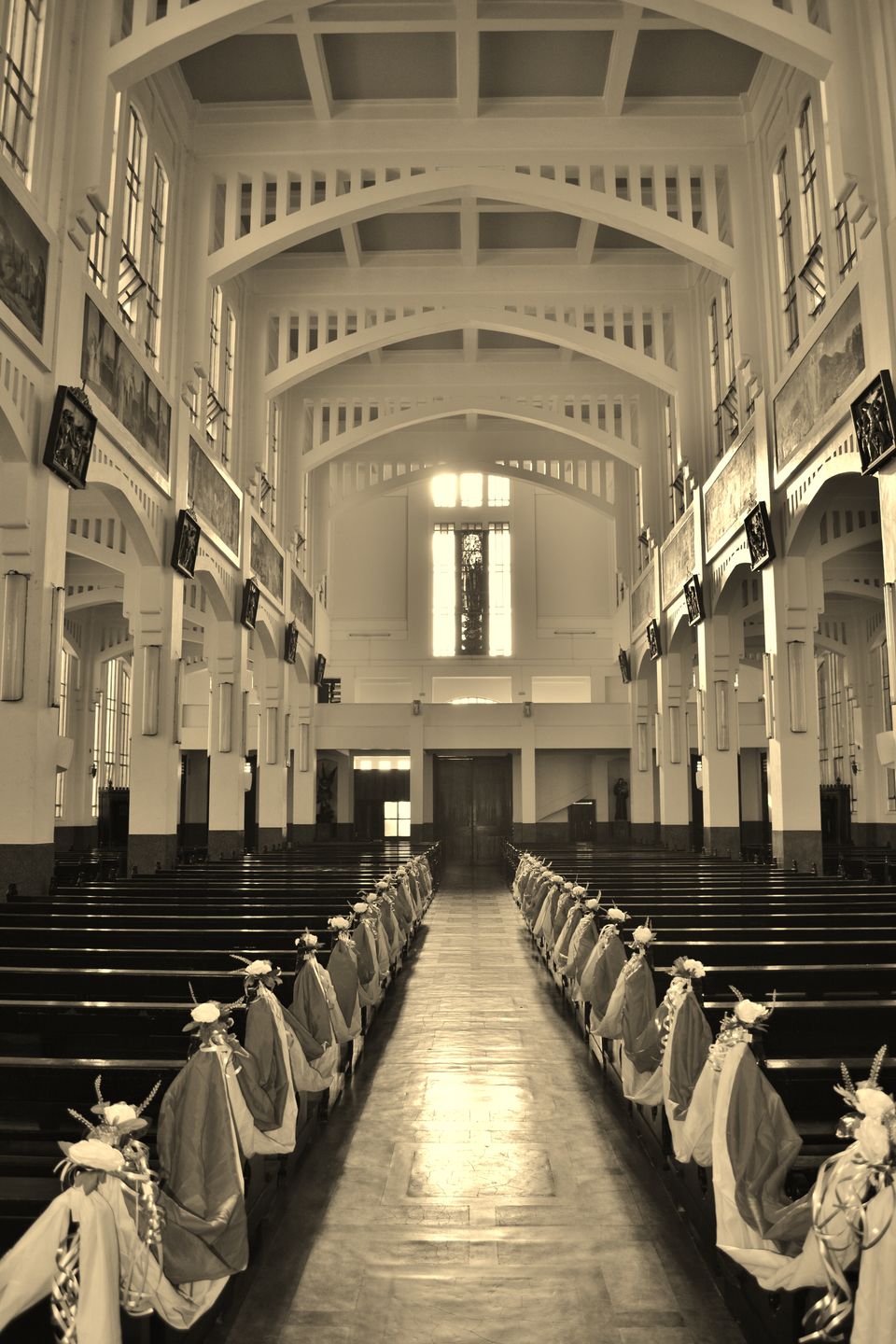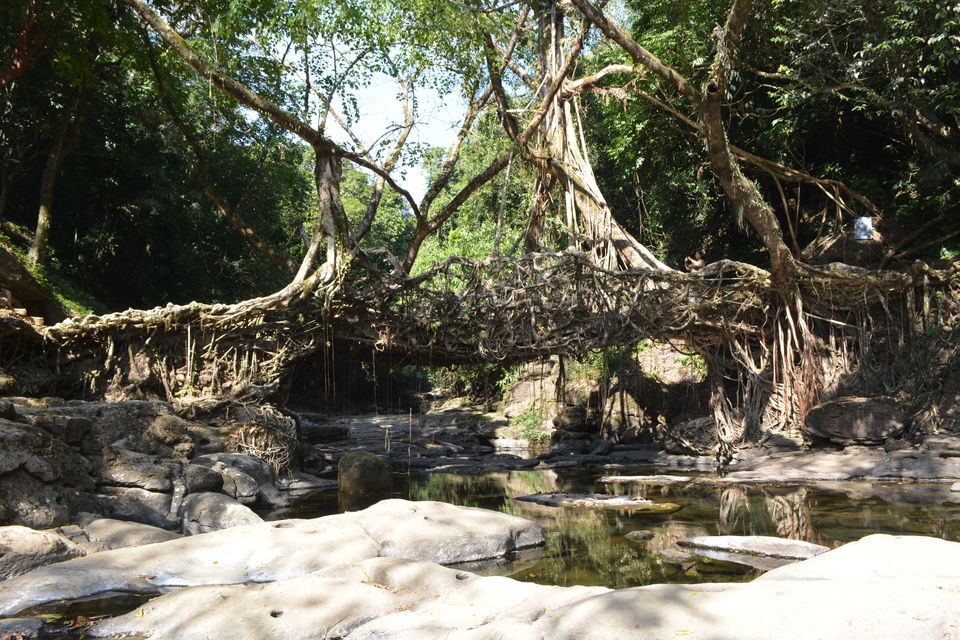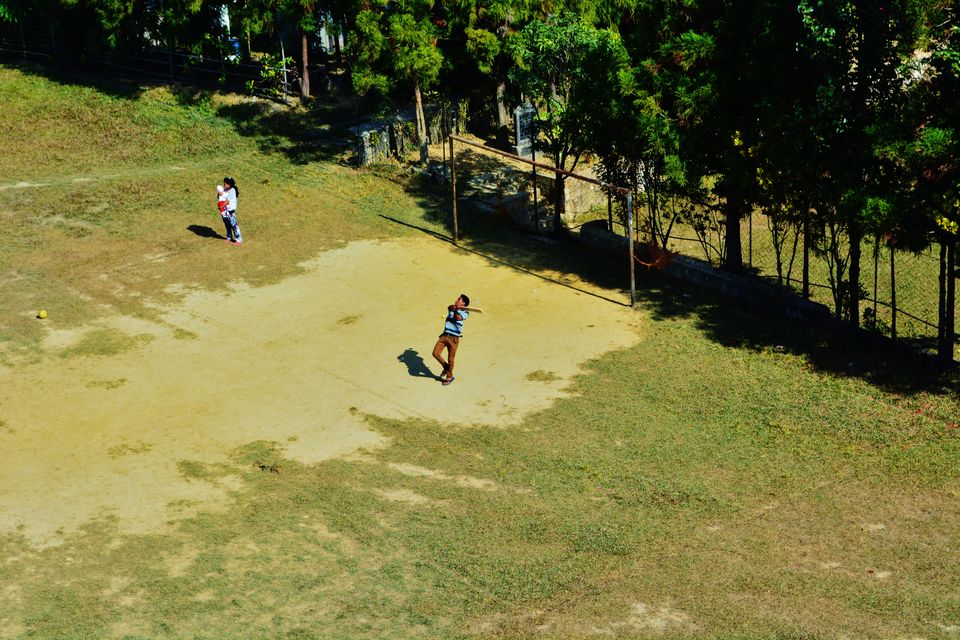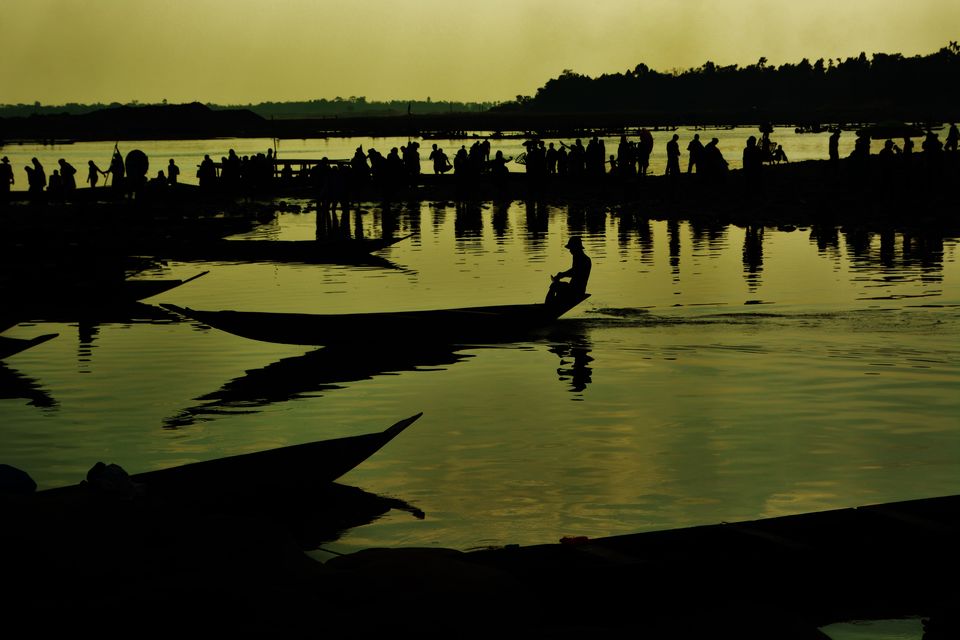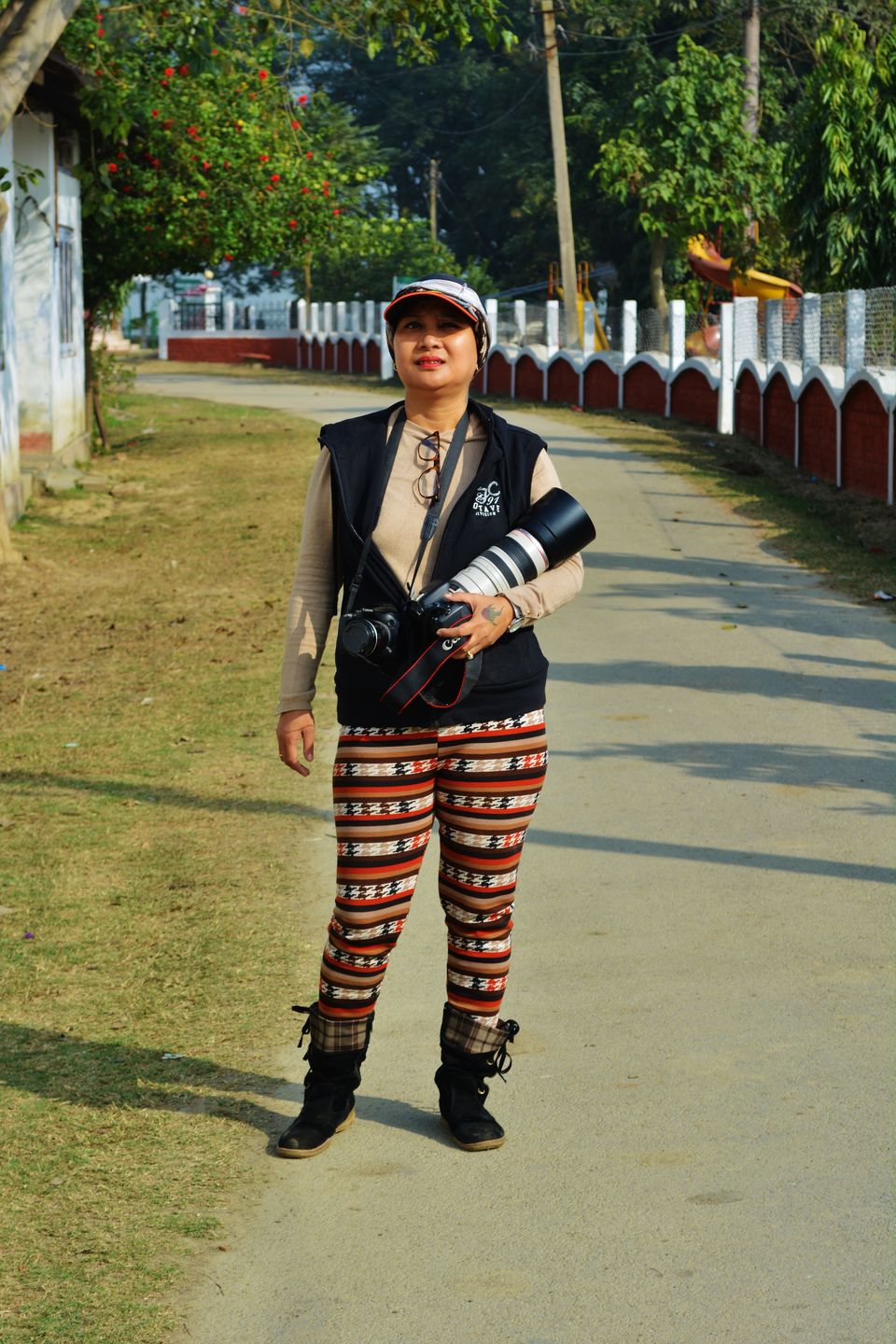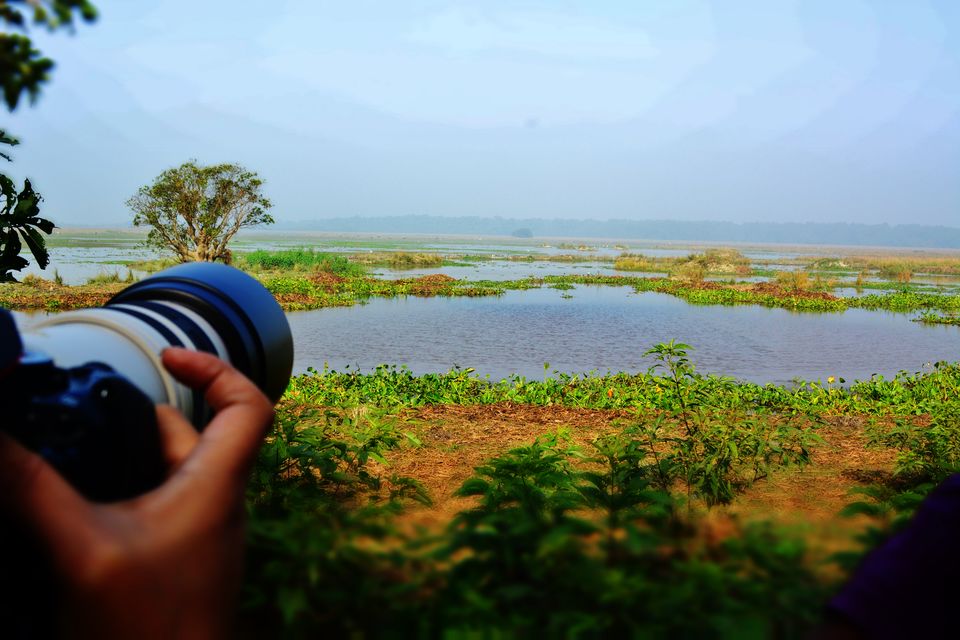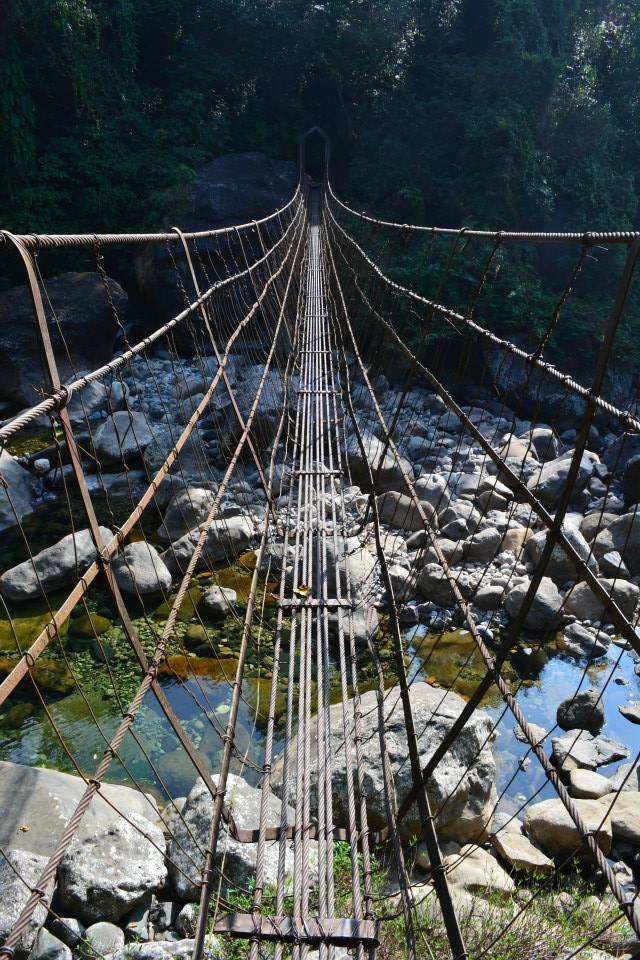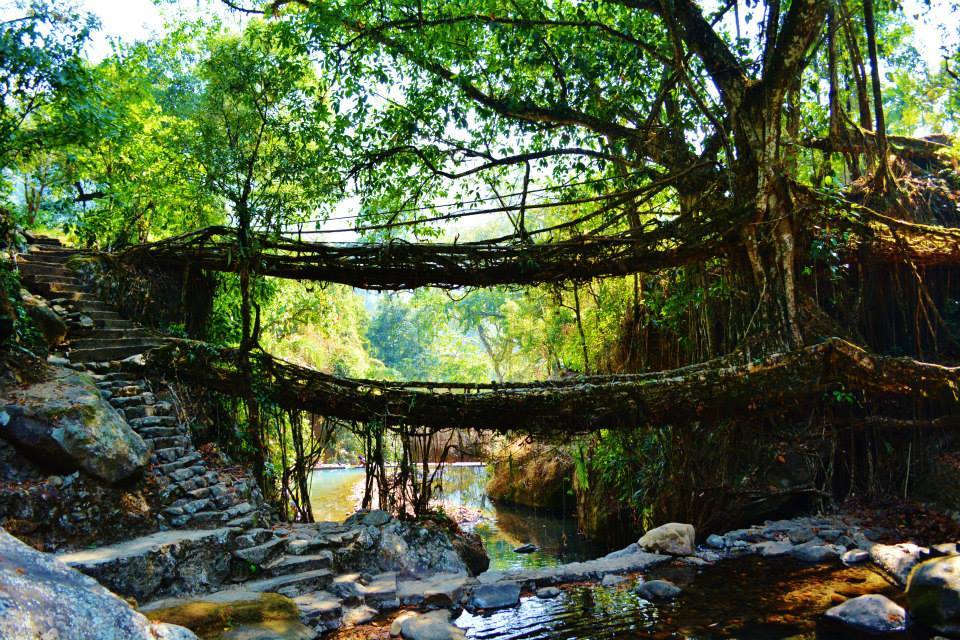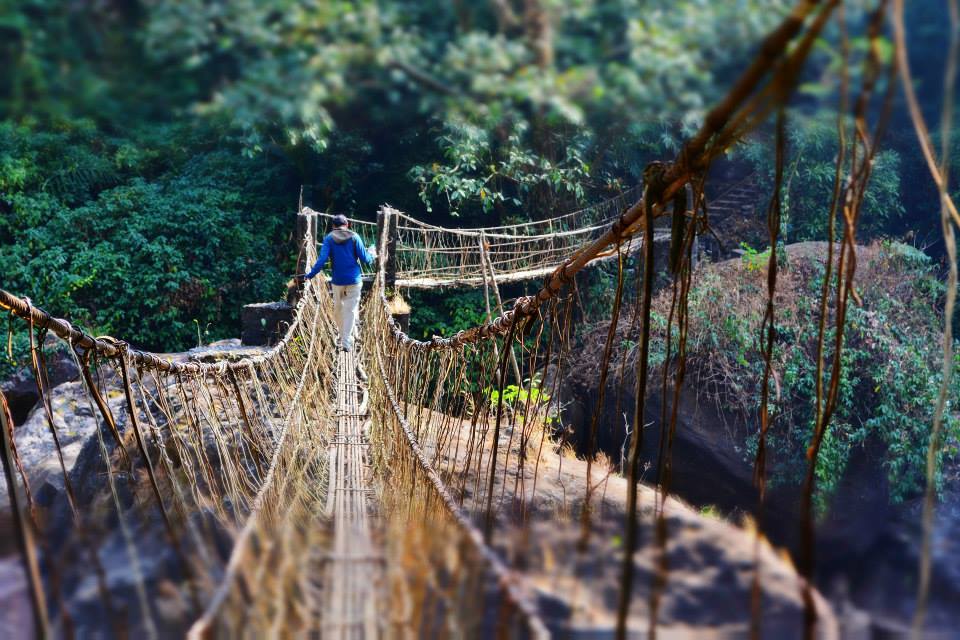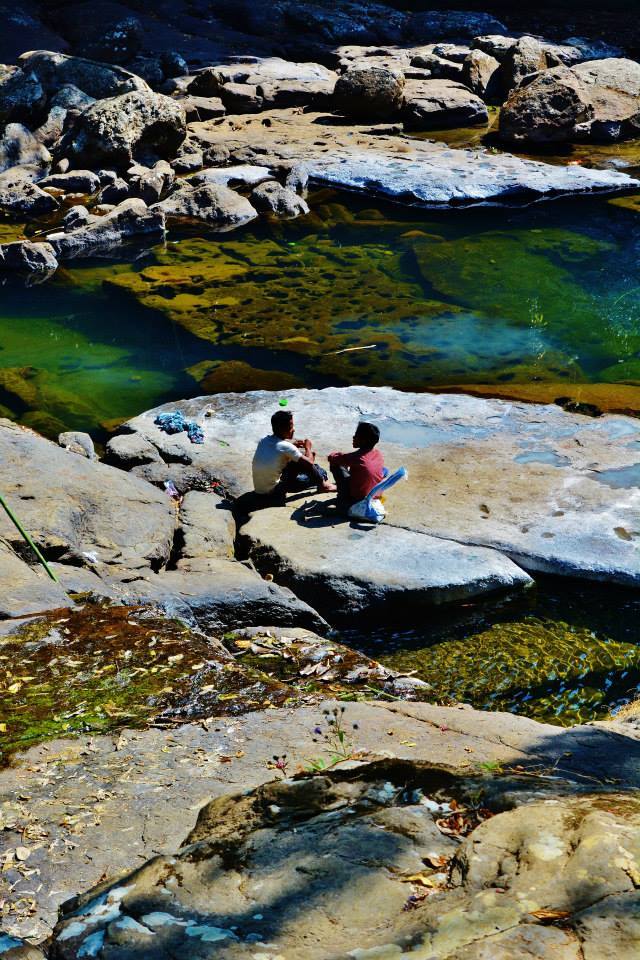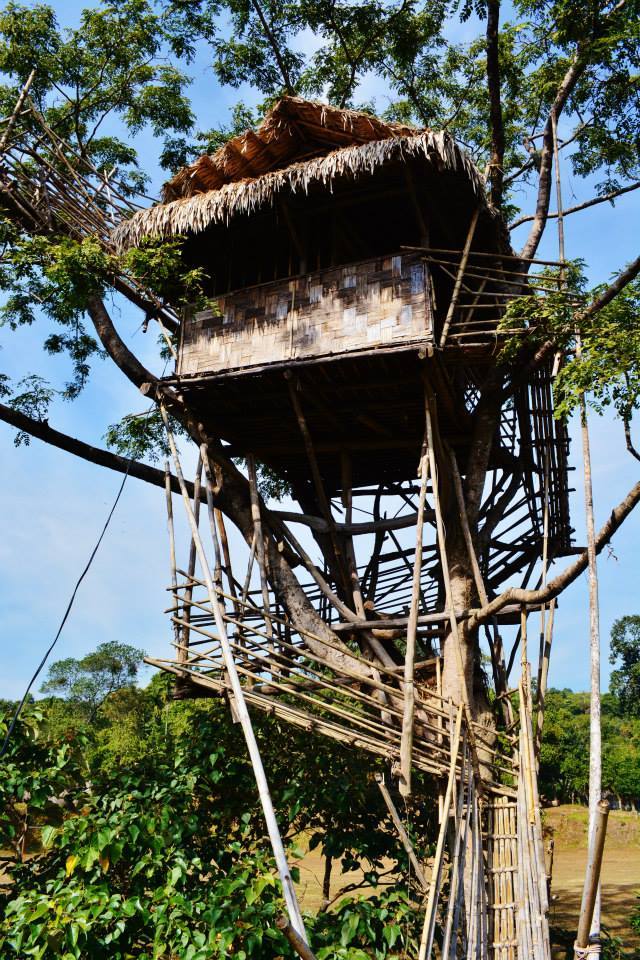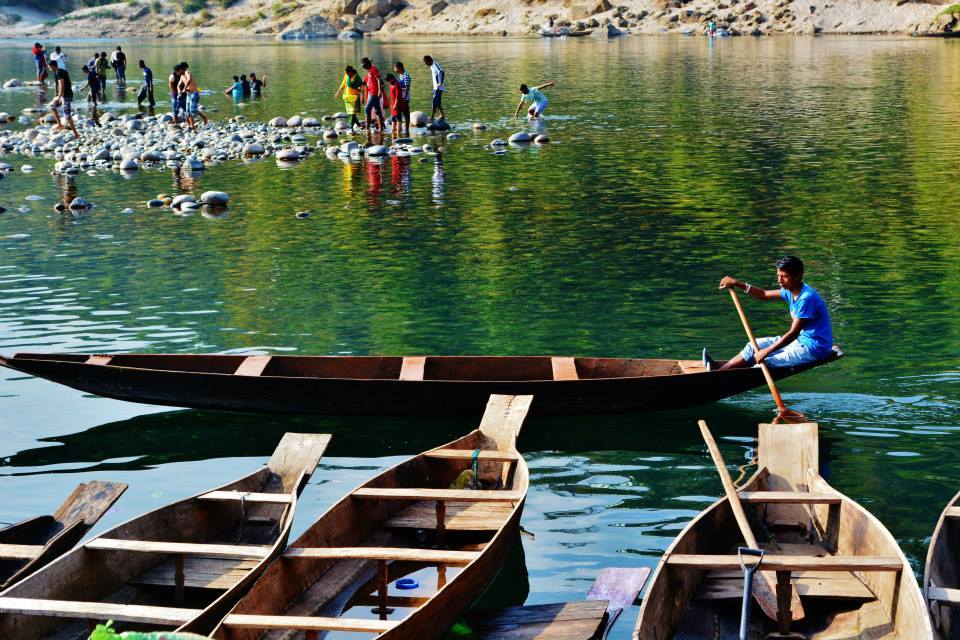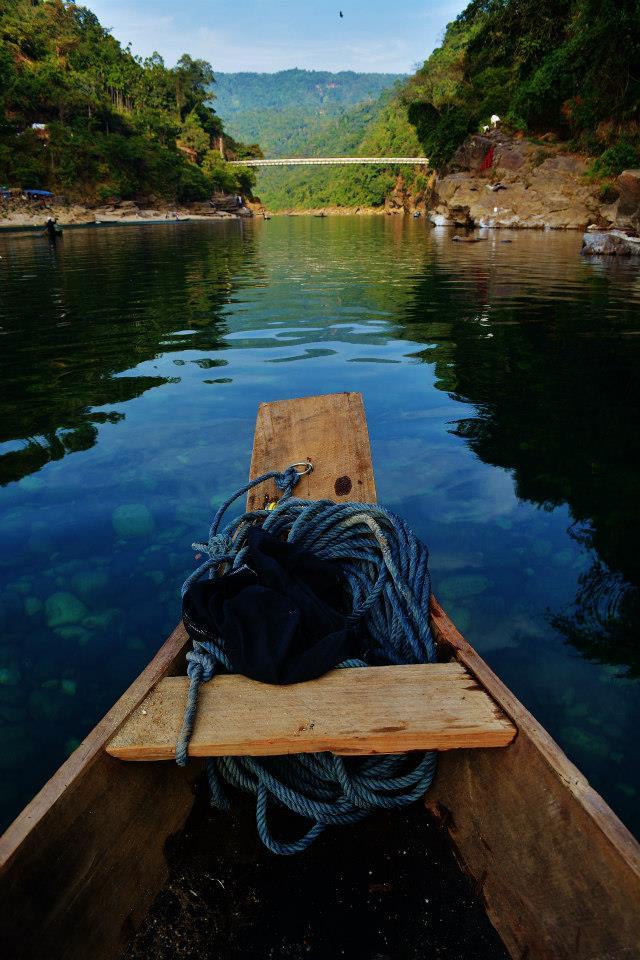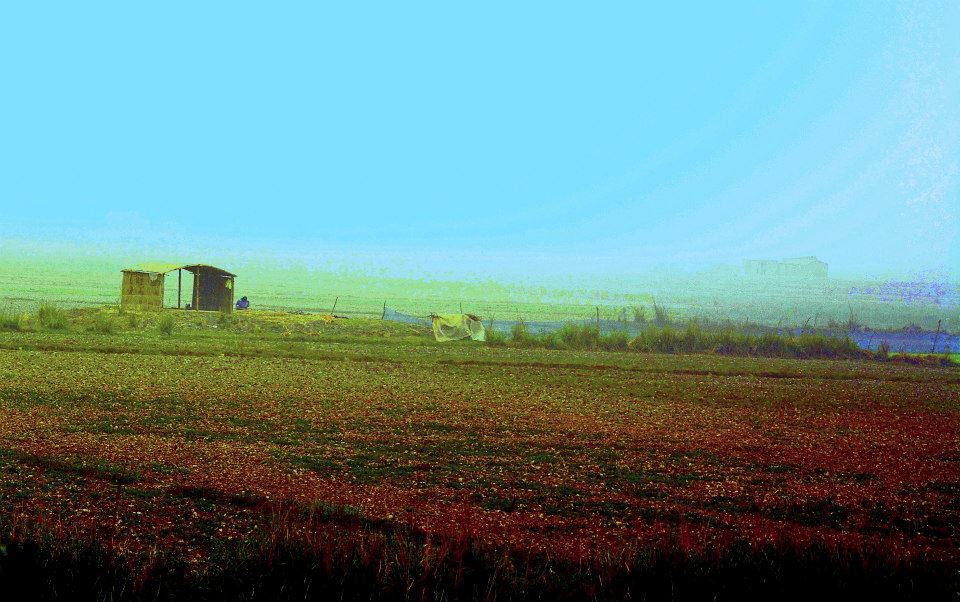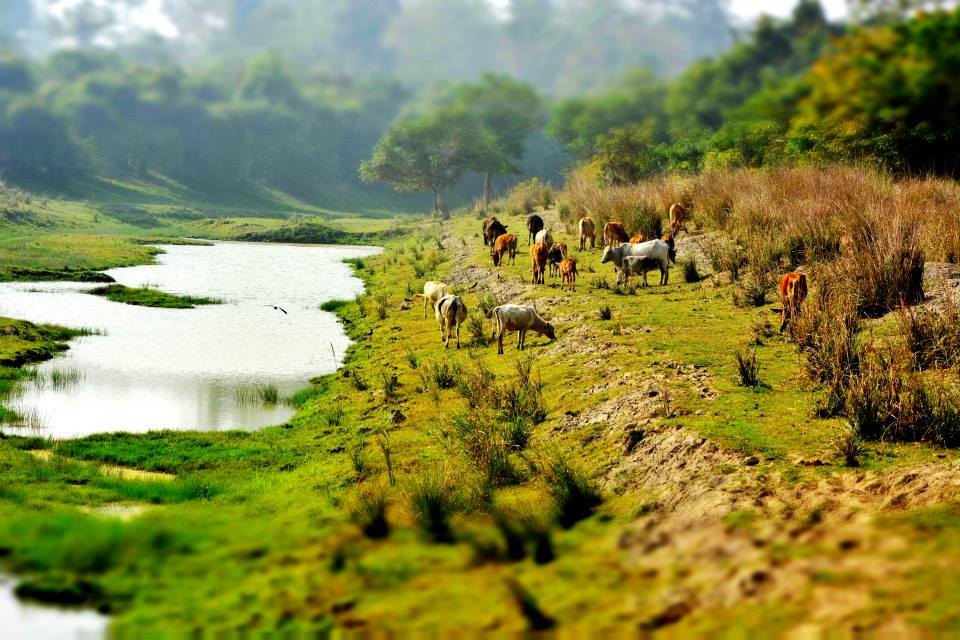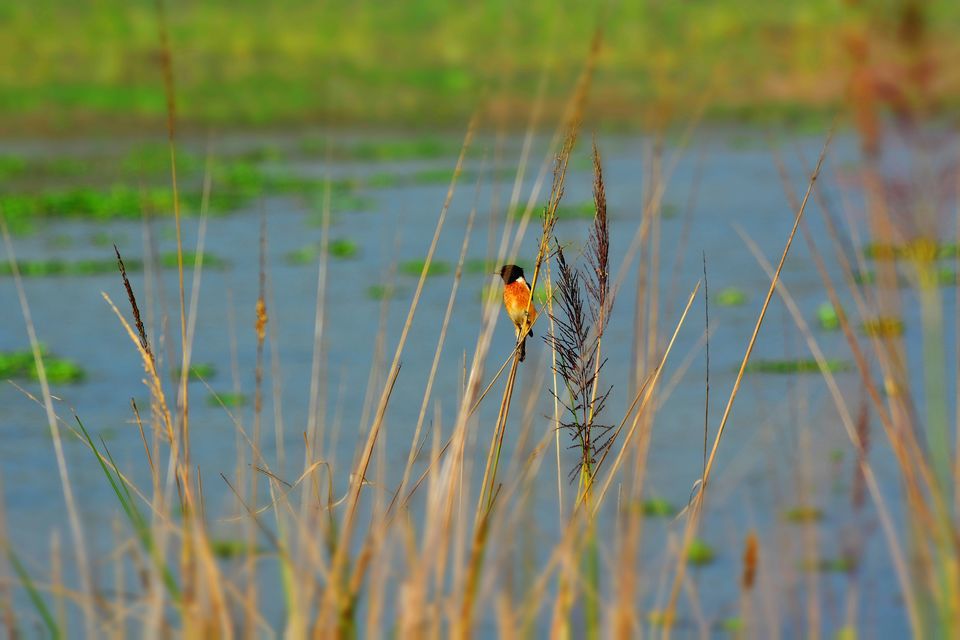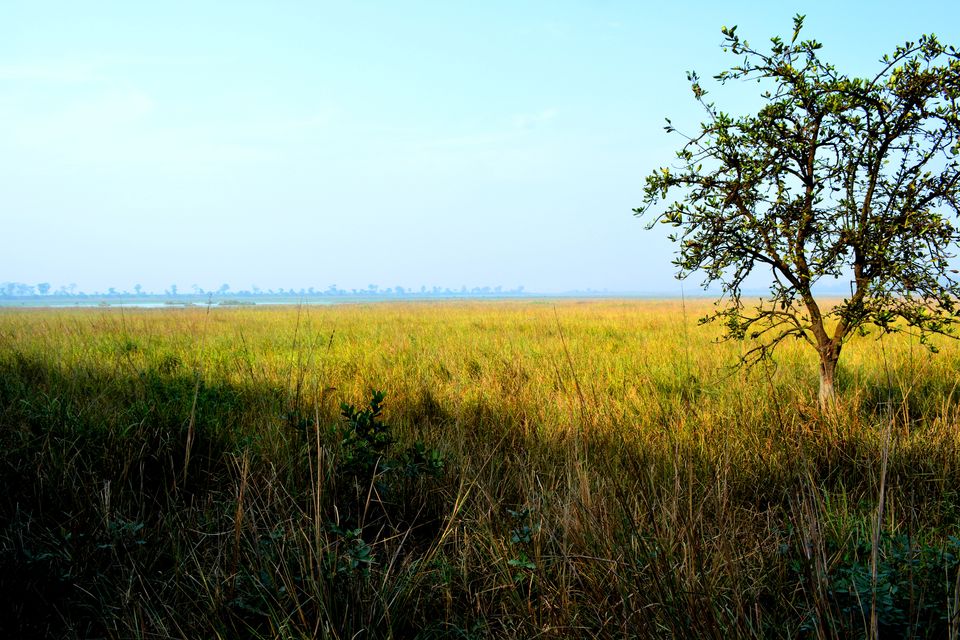 I just had my first solo adventure a little more than a month back. With CAT getting over, I was free to run in the open, to anywhere I wanted. Travelling to the North-East had never been on my mind. But for the last few days, a friend of mine had been inviting me to visit his place in Guwahati. I realised that with a base in Guwahati, travelling to the rest of North-East could have been easier. Hence, I planned a lot, about visiting Tawang, Kohima, Loktak, Shillong; eventually, I realised that travelling through this part was not as easy as the rest of India. The routes betwen major towns were single and not interconnected to the other cities. This only meant, a lot of time was required for transport. Henceforth, I narrowed down my plans to only one more state- Meghalaya. This also meant that I was no more required to obtain an Inner Line Permit and could have travelled freely.
Day 0's: 7th-8th Dec 2014
I had moved from Gurgaon to Ranchi to meet my parents and from here I was to take my train to Guwahati at 8.30 in the night. Kamakhya Express was the only train between the two places. And I am off course, averse to making my travel expensive by taking flights.The night was spent well. I woke up in the morning with the sight of Farakka barriage; endless pool of water. As the day progressed, pictursque Bengal villages with mustard fields were in sight. The golden earth slowly, gave way to a greener ones as the Pineapple fields took over and later the Tea plantations. After, it reached Siliguri, the train changed direction to the East, running on a track parallel to the Bhutan border not more than 20 kms from there. The vegetation changed into a denser forest. There were a lot of rivers mid-way, unfortunately most of them were nearly dry. I entertained by the NCC teenagers who occupied the entire compartment till the train reached Kamakhya at the midnight. I had been travelling for 27 hours. My friend Rahul arrived there soon and took me to his home in his SUV and I was given a luxury treatment. I slept at 1 with a plan for the morning.
Day 1: 9th Dec 2014
I had a good breakfast in the morning and got a shared cab to Shillong. Since, Rahul's place in Guwahati at Khanpara was close to Meghalaya border, a lot of time was saved. At 170 bucks, the option of shared cab was pretty cool. Contrary to my expectations, the roads were extremely dusty throughout the journey. This was because, newer roads were being built. However, soon entered the picturesque hills with dense vegetation. They were planted with bananas and betel nut trees making them look awesome. We reached Shillong at about 2. I got down and I was shocked; no tourists were in sight and I looked quite an alien in the crowd because of my different ethnicity. I grabbed the attention of all private cab owners who wanted to take me to Sohra charging badly. I avoided all of them and got ahead to find out if I could get a shared drive to Mawlynnong- Asia's cleanest village. But I got only taxis who charged 2500 Rs for the trip. I was clueless where to go and began running all over. Finally, I found a college student who was happy to see a tourist. I inquired Eddy any place where I could eat and get a bus from. He spent about half an hour with me but couldn't help much. I found my own way to the taxi stand fom where odd looking big sized jeeps carried people to nearby towns. I got on in the jeep to Sohra aka Cherrapunji; they charged me 70 bucks. It was only 4.15 PM when I realized why the place was called Meghalaya. Though December isn't the rainy season and there might not have been any rains for weeks, the roads grew totally white due to the clouds. On the way, there was a sunset view point, and the only thing I could see was whiteness everywhere 5 metres ahead of me. We reached Sohra at 5 PM and it was as dark as a new moon night.
I roamed around to find a room; I did not find any. I was perplexed, what's going on. I had been ignoring a poor looking stay just right at the taxi stand, but since I could not find any place near by, I moved into it. There were two rooms in the Sohra lodge; one already occupied. The girl at the counter gave me the key for Rs 600. It was not a bad deal as my room had an attached toilet and since I had no other options. I came out and ordered pork momos. meanwhile I got a call from a Pune based company. I could not enjoy the momos. At 6 Pm in the evening, I had nothing to do. I got out and found that there was a woman-dominated vegetable market close by and a few shops with all the goods required by any tourist. I got some necessary stuff. On my way back, I found a backpacker; I was elated and went ahead to talk to him. The guy was from Britain and had been travelling with his partner in Bangladesh and North East; she too, joined soon. They were going to stay at a resort close to the root bridges. A Russian guy found us chatting and came ahead to converse. This crazy guy had been hitchhiking for the last six months from Moscow, crossing International boundaries and had entered Manipur from Myanmar on foot. He asked us about the prices we had to pay for our stay and told us merrily that he had found a local who was to host him for free. I took out some cash from the only ATM there and went back to rest.
Day 2: 10th Dec'14
I woke up at 5. It was slowly getting bright and I could see the rolling hills crossing which I had arrived to the place. I got ready by 5.45 and found that the door to the exit was locked. I kept knocking at the door for a good 15 minutes before someone opened it. I got out and inquired with a taxiwallah about how much would he take to get me to Tyrna- The last motorable place before the double decker root bridges. He asked me 400 Rs and was ready if I paid Rs 250. But I was in an entirely different mood. I looked towards the East. The sun shone as brightly as I had never seen, it looked like the light coming from infinity, only that this was golden. It was 6 in the morning; I walked along the serpentine roads amidst the grasslands, the smoking shacks in the Mawluh village, the large cement factory and then, al forms of civilisation dissappeared. Now, I was strolling along a dense green serpentine stretch. Whenever, I faced East or South, it felt warm and bright and when I faced West and North, the track felt dark and damp. A few vehicles went past me, but I found no individual walking or wandering around. The vegetation was exotic; with no signs of rain n the past month or so, I was amused to think what would be the condition of the place whe it rained. It would have been much like a trek in the rainforest. I reached Tyrna at 9AM. And, I had walked about 16-17 kms. Yeah, I walk really fast. Here was a village across which there was a small tea joint just before the never ending steps began. I relaxed for some 15-20 minutes; ate Maggi and geared myself for climbing down.
The steps went through a pictursque village, where lovely fat cats were everywhere. The thin tall betelnut trees added to the painting-like beauty of the path. The steps went on and on, as if they would never end. Finally, a small village arrived. There were two boards here- One pointing to a single root bridge that was the longest one and another towards the double root bridge. I moved towards the double root bridge. I found a few local midway, but no travellers. By now. I was sweating profusely. But, the bridge was no where to be found. Then, I met a villager who was plucking a beehive to collect honey; the guy wore nothing and answered to me delightfully that he was a pro at the task. Three children sat closeby, may be learning the trick. as I walked a few minutes more, I reached a bridge that was made only of Iron wires and one could see the river and the boulders below him as he swing-walked his way to the other side. There was an enclosure in the river where the water was blue like Copper Sulphate. I was sure this was due to the presence of some chemical. I enjoyed the swinging bridge. It wasn't too long when another bridge of a much greater length was before me. On the other end of the bridge was a room for rest and the first living root bridge. I was tired enough so, I went under the bridge and sat on a rock, watching a stream flowing through the other side. I was taking a few photographers when a guy came along that way and leaped happily towards me. He told me that he was travelling alone and had found no one on the way. He had also found the guy collecting honey who told him that another person (me) had went past that way half an hour ago, so he could catch me if he was fast. I was happy meeting Amol, who was an Engineer working in Germany. He was originally from Mumbai and worked with Nokia, and was a mountain climber in the Alps.
After relaxing for a few minutes, we climbed a few more steps to find some foreigners. I felt that one of those girls was the British girl from the last night and went ahead to chat with her; ended at a funny moment when she told me that she was French and had never been to Sohra. Next moment, we were at the double decker living root bridges. A stream flew from the other side in rapids which was in a decent flow at that time, but must have been large in the seasons. There was a changing room for people who wanted to swim or enjoy the waterfall. A nominal Rs 5 was being charged for visiting the bridges. There were a lot of butterflies around and it was fun to click pics. We found a local woman who tried to be friendly to sell us honey and bay leaves. But we were not interested. I reaised that I had not been on top of the bridge and enjoyed the experience of the no iron, no mortar bridge. Amol had got a cab and we decided to go back to Shilong in his drive. So, we decided to climb back. Midway, Amol expressed his desire to swim in the blue lake. We got down to the boulders; he stripped and got in in his waterproof pants and got into his mermaid mode. I neither knew swimming, nor had any extra clothes to enjoy the cold fresh water, so I sat on the boulders enjoying the blue water and the fish swimming.
We began to climb and reached the village where there was another route to the longest bridge. It was very close to the place. There were two bridges and one of the bridges was in a degraded status and quite narrow, another was built there as its replacement; this was the longest bridge and the scariest of all, it jolted badly, so Amol and I decided not to hop on it simultaneously. We bought a few oranges for the way from the village. And now, the never ending stairs began. I was suffering fatigue and that was getting on me. Amol helped me by carrying my heavy camera for a good part of the way. But that did not help much, I was taking frequent breaks, and was slowing him down. So I let him move on and rested for a while. When I plodded back, I met the Russian guy from the night. I did not take more than 15 minutes to reach the teapoint back. Here, I met Amol and his cab drivers. They had no idea of the distance I had covered and made fun of my sweaty, tired condition. Later, when they got to know that I had come all the way from Sohra to the place, they freaked out. We reached Sohra from where I checked out and joined Amol to reach Shillong. I asked him if he wanted me to pay, but he denied. I found a hotel in Police bazaar, pretty decent for 600 bucks. Watched Malala's Nobel ceremony speech, tried to massage myself and slept.
Day 3: 11th Dec'14
I woke up, got ready and found Amol's cab driver calling me. He had assured me to take me to Mawlynnong for some 1700 bucks; but as it always happens, it was not going to be so. The driver was smart enough to alter the route to a Shillong site seeing pus Mawlyynong trip. I had known by now that there was not much escape, as there were no alternate transport to the place, so I decided to agree. I loved the Church he took me to and spent a good time clicking pics there. I was then taken to the Elephant falls which was nothing very splendid. It became a task finding an ATM later, because the way to Mawlynnong was like intruding into terrains devoid of civilizations. We would cross a long patch of grasslands and flattened hills to reach small villages; chapels; cemeteries and nowhere. Close to Mawlynnong the terrain changed a bit into densely grassed ones. And we arrived. We filled our bellies with Khasi Rice & Chicken curry and I got down to click pics of the living root bridge. There was a tree house on another side, which was featured on Nat Geo cover shot. Here too, there were no solo travellers and the tourists comprised mainly of families from Assam and Bengal. Mawlynnong was declared as Asia's cleanest village in 2004 by some magazine. Though, it might be that there are many villages which are clean enough as this place. But, the initiative taken by the Khasi tribes to protect and nurture their motherland is something that is worth of appreciation. Women play a major role in business and constitute the majority in markets.
From here I was lured by my driver to visit Dawki. I was apprehensive at first, but then agreed. Crossing the betelnut forests we reached the cliff-end of India. Dawki forms the Meghalaya-Bangladesh border and has no specific structure as a boundary. A big waterfall in Meghalaya flows as a river to Bangladesh which forms as the international border. BSF personnels deployed on the bank keep a check over trespassing to the other side. I had afull grown beard at this time and a BSF guard called me back to Bangladesh; I ignored his call, my driver handled it. The water in the river was olive green, may be bacuse of the presence of algae or some chemical. We took a boat ride and my driver got nervous as the water was really deep. The water had eroded the rocks in interesting features. Even though, I was not too excited about the pace initially, but I enjoyed the place thoroughly. On the way back, I entertained the drivers by singing as I had done the last day when I was with Amol. At about 4.30 PM we arrived Shillong and the sun was setting. I got down at Police Bazaar and paid the driver Rs 2800 for the entire trip. I was upset about the high charge, but when I calculated, I had covered about 200 kms, so it wasn't a bad deal at all, given the lack of availability of transport at al these places. Solo travellers are advised to group up to keep the costs down, which is difficult in this part. I found my shared taxi to Guwahati in Rs 70 which hit the roads at 6 PM. Thanks to the heavy traffic at Meghalaya-Assam border.
Rahul had called me midway inviting me on a dinner in some restaurant opposite the Secretariat and interestingly, I got down at the same place without even knowing where I was. Following it, was a dinner in a Chinese restaurant with Rahul's dad over a discussion on Civil Services. Of course I was hungry like a devil and ate up everything like a beast. We went home and retired for the night.
Day 4: 12th Dec'14
The plan was set up for Pobitra National Park, but we got late. Rahul's mom is a big wildlife enthusiast with a larger sense of adventure and a bigger camera; Rahul was lethargic and uninterested. The roads were good and the view of green villages with bamboos was all throughout the way. We took about 1.5 hrs to reach Pobitra and alas, it was foggy at 10. I tried taking pics of the birds, but the day wasn't meant for photography. Few other photographers too were there and dissappointed.Next, she took us for the jeep safari to click the rhinos and elephants and her favourite- birds! And then, I realized that I was not interested in widlife photography. She had a much powerful camera and she was able to take pictures at great distances. Though I enjoyed the thrilling safari. The safari ended us having shot Kingfishers, Sunbirds, Herons, Rhinos, Wild buffaloes and more. We ended up eating at a resort near the park. We felt asleep as soon as we got into the car and later on, we all were too tired to talk. The evening was spent roaming in the streets of Guwahati close to the CMs residence and exploring the Sericulture farm.
Day Z: 13th Dec'14
A plan of visiting Kamakhya temple was aborted due to the long queues and the lack of time. In the last phase of my journey, I witnessed the Brahmaputra's might. Then I was dropped to the Kamakhya station from where I had a train to Ranchi.