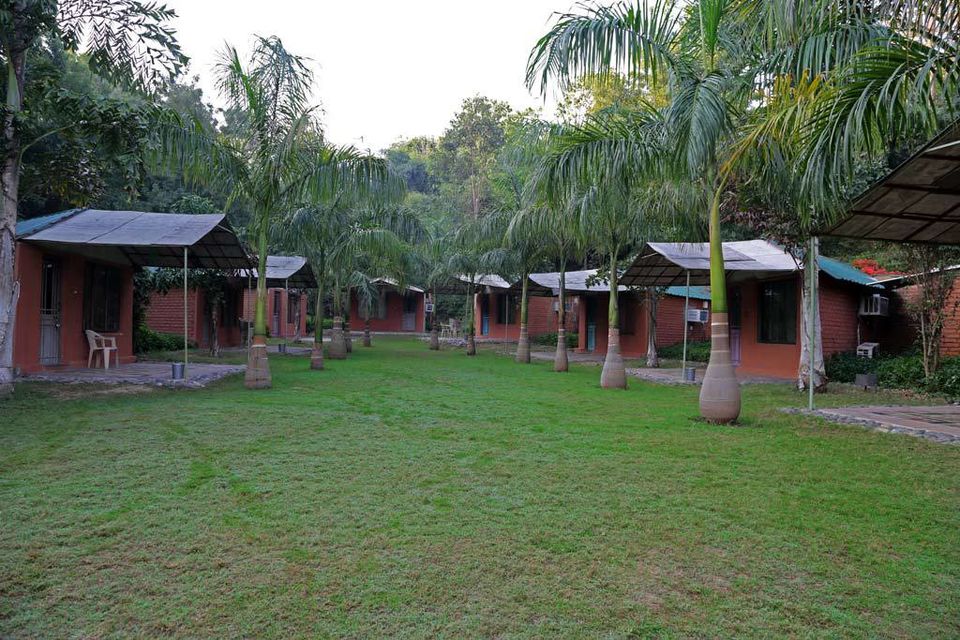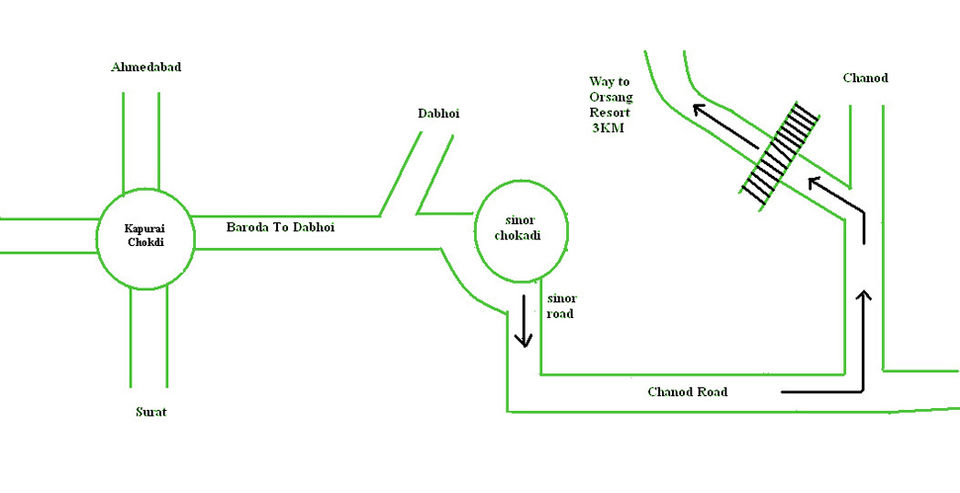 During Diwali, I visited the Orsang Camp for a weekend
It's an hour drive from Vadodara, and for the most part, the drive is pleasant and full of lush green roads, we even found farmers selling fresh produces right next to their farms on the roads!
On reaching the camp site, we were asked to drive inside as there is a seperate parking for those who stay the night and those who just come for day picnics. This was a huge relief as due to vacations there were a lot of people coming for spending the day.
Once there, we were shown our cottages. They were very cozy and comfortable. The exterior of the cottages were given very rustic feel, while the painted walls inside the cottages were very welcoming. There was a wooden bridge that separated the cottages from the main camp, which was great as in afternoon when there were hoards of people outside, we had a quitepeaceful rest inside the cottages.
One we freshened up and had tea, we were taken up for the zip line. We were told that it is India's longest zip line, the total of 2.5 kilometers were covered. There were a total of five separate zip lines, which went over different heights and gave different views. One that went over the river was so scenic, and the one that had us go between the high rise trees gave a feeling of what it would be like to be a bird! The whole line took around 45 minutes to complete. Amazing experience! Adding a picture from the website, as it was not possible to take a picture while on the line. Later, we chilled near the pool area and had dinner. The food that they provide is buffet (no ala carte) but it tasted awesome.
The next day we went kayaking in the river and had an early morning trek. Then after breakfast and before the crowd came we did the other adventure activities, in their activity area like flying fox, Tyre walk, waling on the rope etc. After rest, we left for home.
But all in all it was an amazing experience.The staff were very friendly and helpful, and assisted us in every way.
If you like adventure sports, or need a short relaxing vacation, this is the place to go.