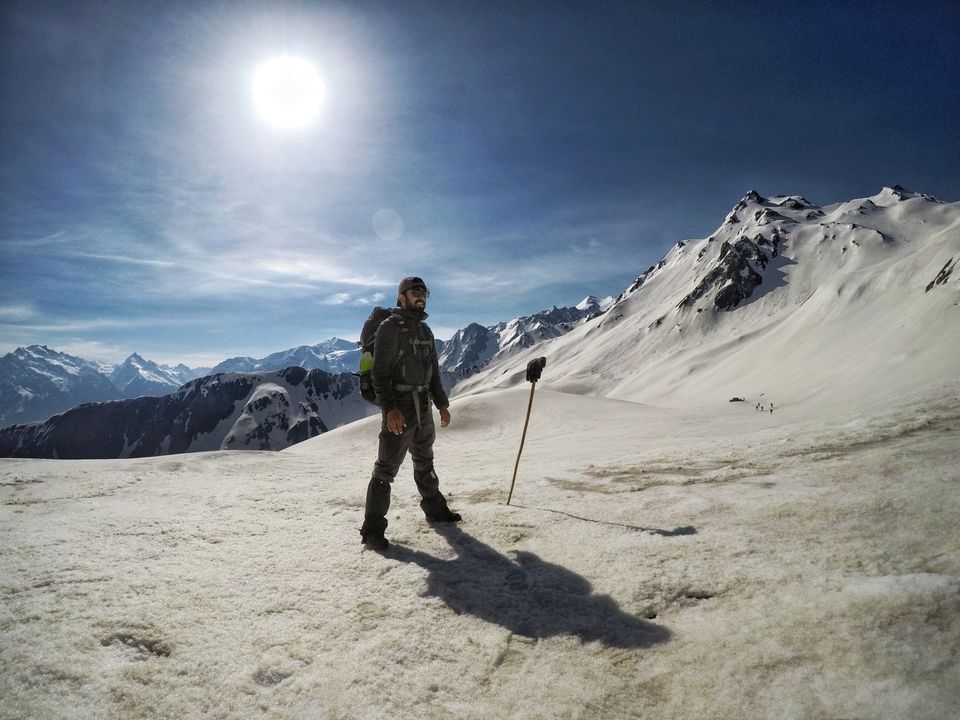 Proud to say that a new achievement has been  unlocked. After climbing for 5 days starting from 5,500 ft at Kasol Base Camp to the top of Sar Pass at 13,800ft. Sub zero temperatures and mountain life brings about a new perspective to our lives, which we take for granted. We do not get the luxury of a cosy bed nor a European toilet. We do not get a 7 course meal nor filtered water.
Mountain life is all about survival.
I will tell you what we will get though. A sense of awareness. A sense of connection. And an amazing reminder from Mother Nature to make us remember our place.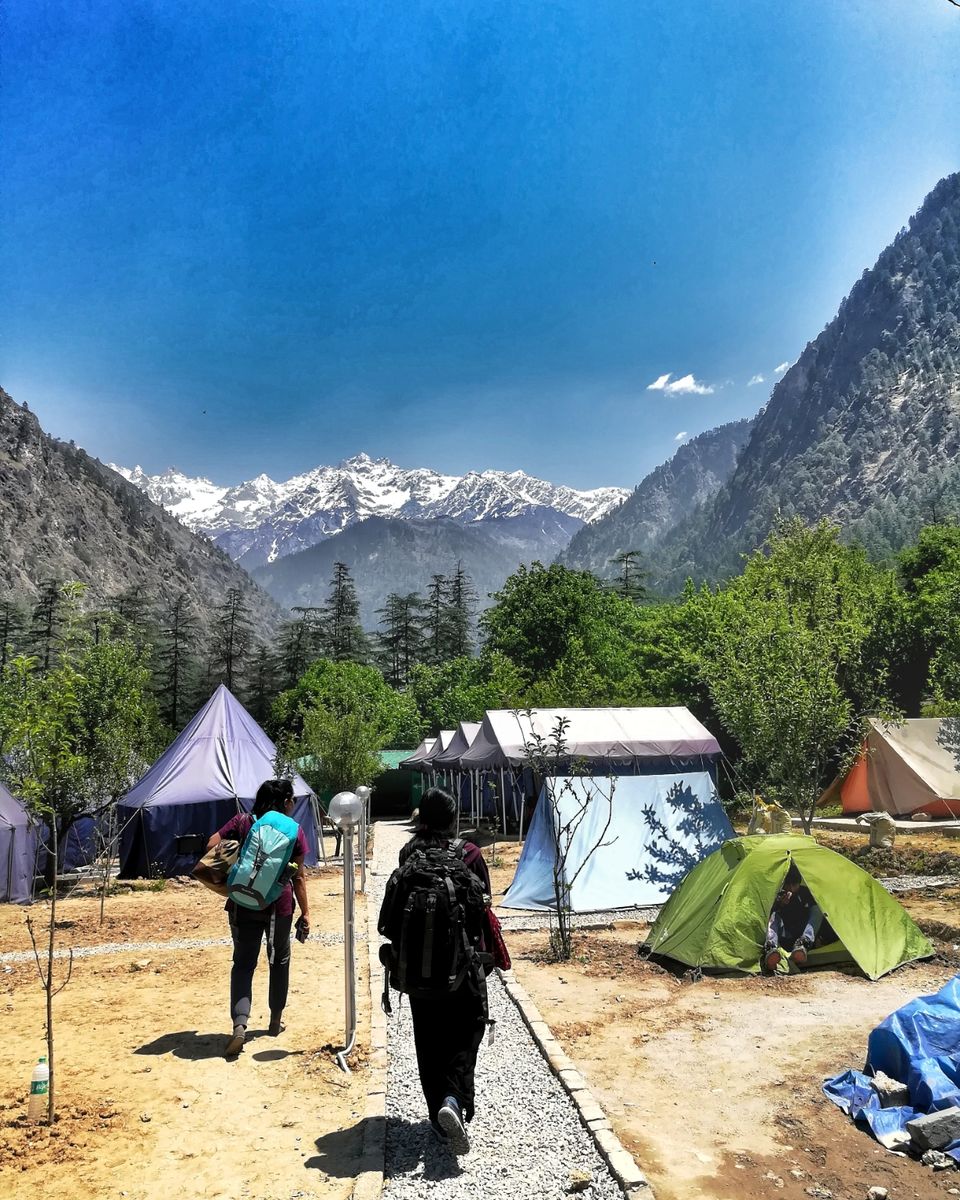 After a long journey from Bangalore to Kasol, I met @aapurva19 and @miss.poojaveer upon stepping foot in Kasol. We found our way to the @kailashrathtreks Kasol Base Camp which is at an altitude of 5,500ft. The first sight of the snow covered mountains gave a sense of happiness. Just like how a child would be when he gets a new toy. Right then and there, I knew I was at the right place. But I had no idea what was coming for me, which was kind of overwhelming and exciting as I was traveling solo. The coming days turned out to be best ones ever.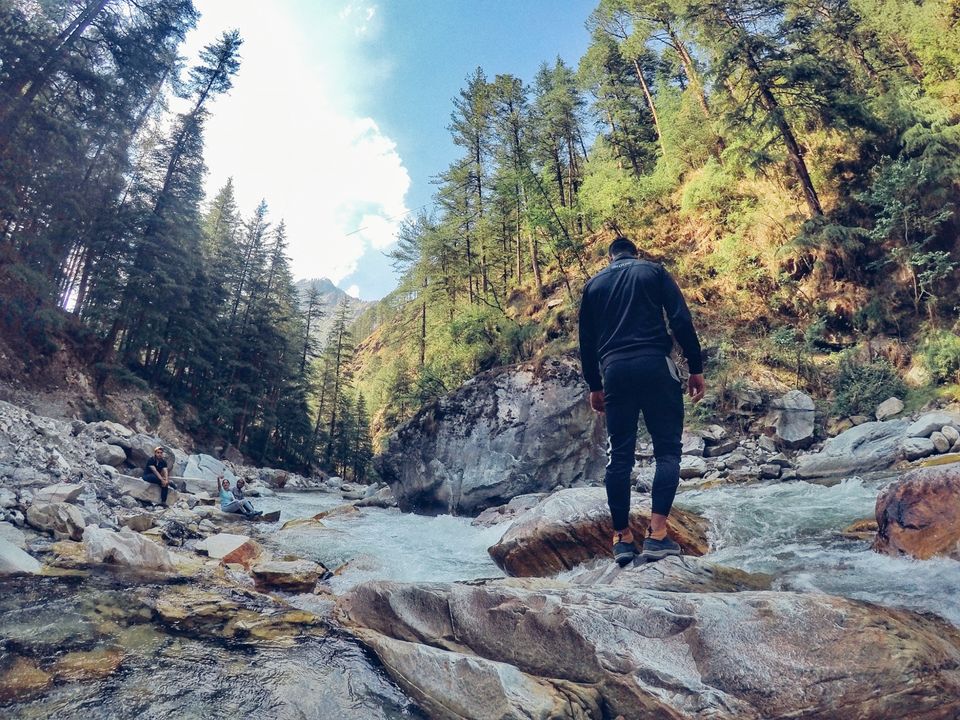 Trekking might sound cool and fun. And it sure is. But there is this other side to it that people are not really aware of. Our bodies are mostly used to the weather and dust and oxygen content from the cities we come from. But the mountains are an entirely different place. Here, your lungs can get some really pure oxygen. At the same time, altitude plays a role too. As the altitude increases, oxygen decreases and our bodies need to adapt to the new surroundings. Feel our bodies, go for a walk, get used to the mountains. This here is a picture from our aclimitization walk on day 1.
TREK TO GRAHAN
I have always loved the idea of traveling solo. Why you ask?
Assume that you and your friend is traveling to a new place. Your friend may be good with languages to help you navigate through the new environment. You will always know that your friend has got your back and you know you will have good company and you could speak to each other. Where is the excitement in that?
Traveling solo means you are on your own. That is where your instincts are on guard. You will have to communicate to people. You will find a variety of different souls. Strange ones, inspiring ones, funny ones and a lot more.
Here are the strangers that crossed my path to become family. They were with me for the entire duration of the trek and there was a sense of connection with these people. We may not have said it out loud but we knew it within. And that is exactly why I love traveling solo. To meet new people. We never know who will make an impact on whose life.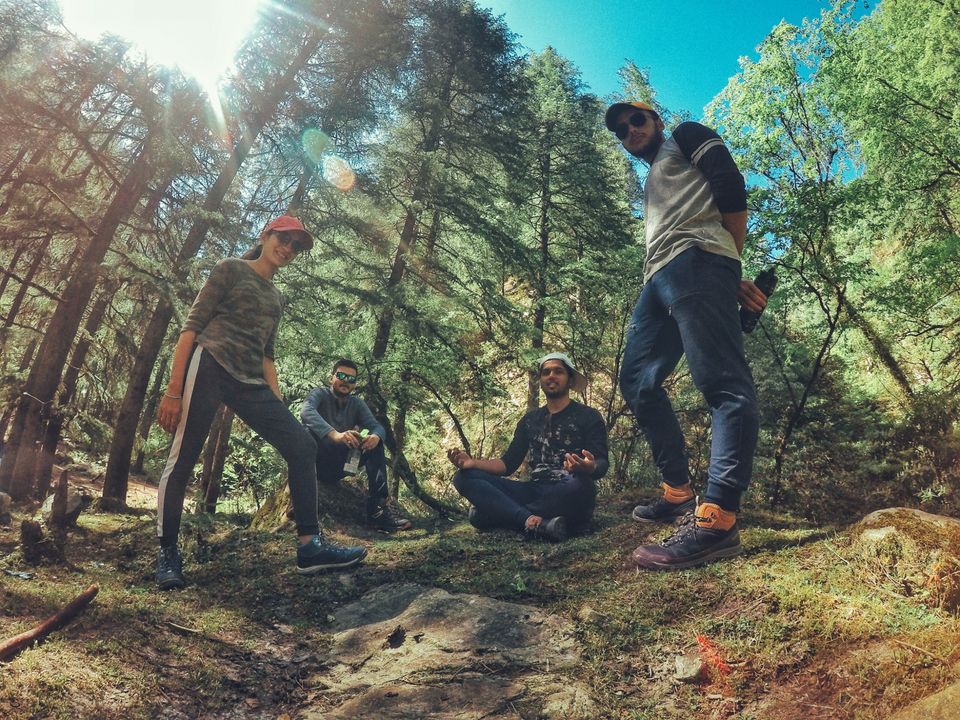 "RHYTHM"
There should be a flow for everything we do. A good rhythm can take you a very long way. A wise Trek Leader told me "slow and steady, wins the race" and this is 100% true when it comes to climbing mountains. And if you master the art of breathing and movement in a combined rhythm, your body can keep moving without getting exhausted for a surprising amount of time. This is something that helped me get adapted to the mountain life.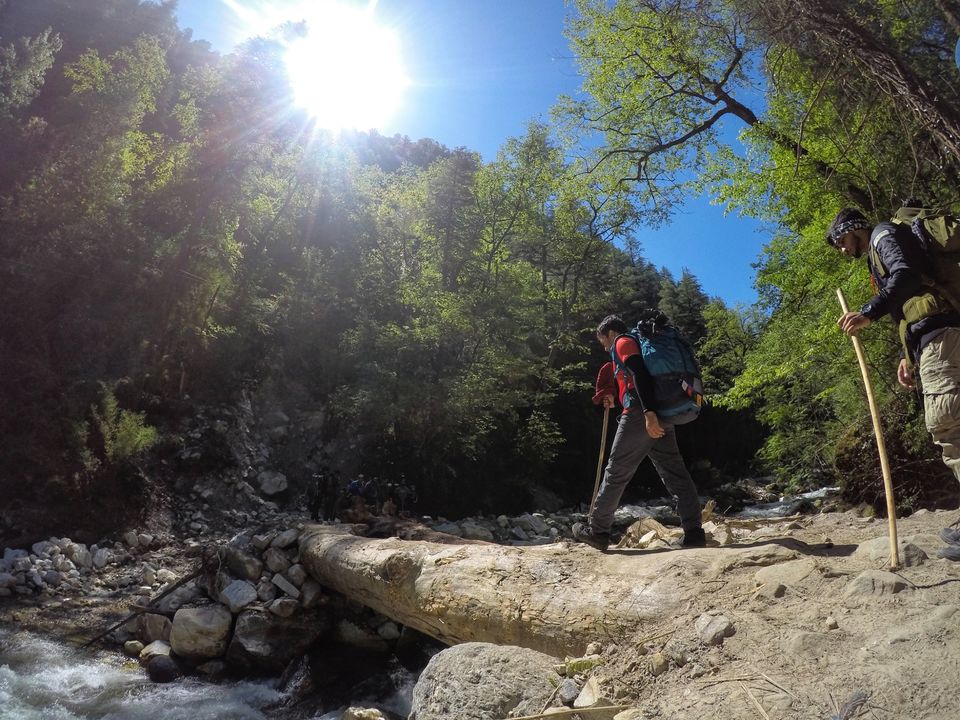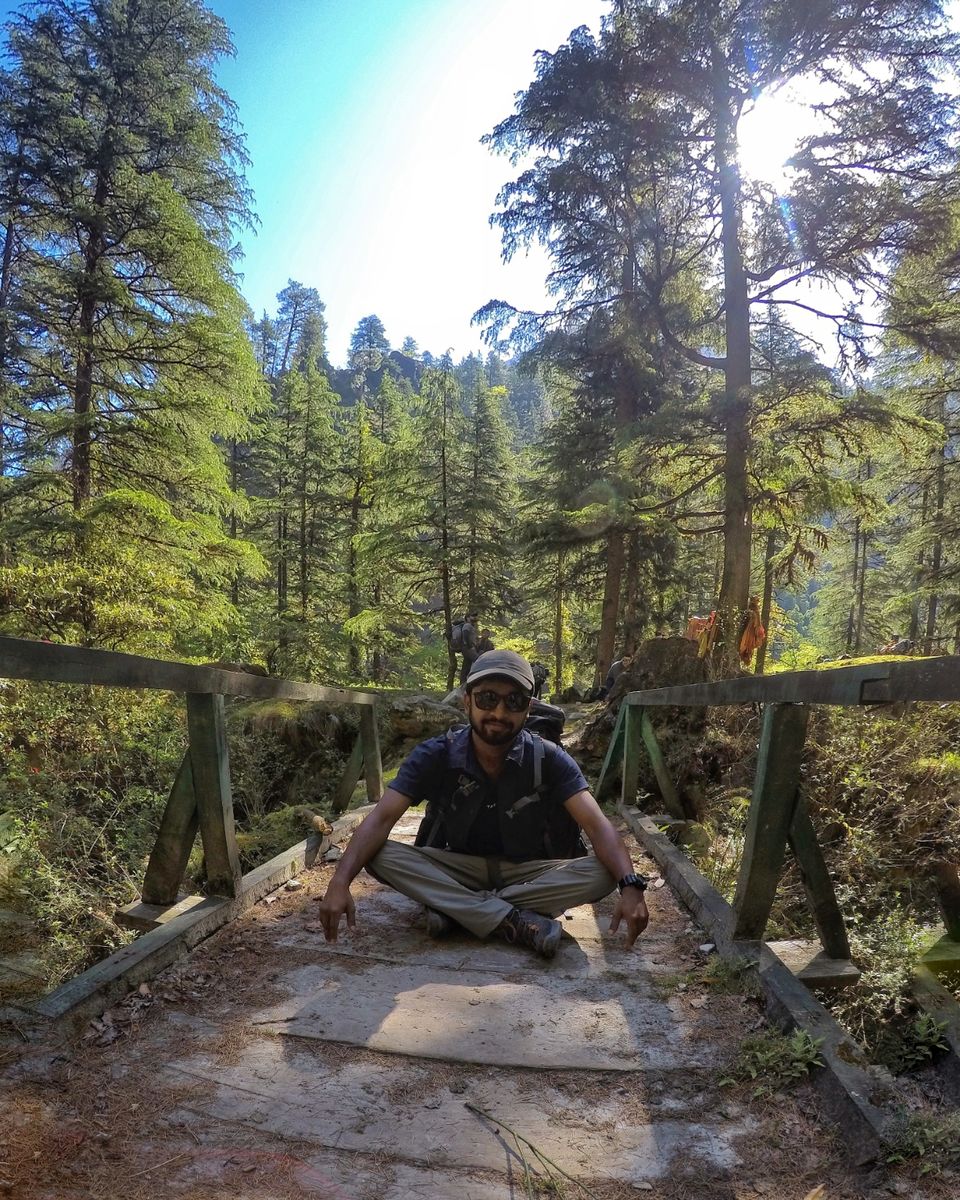 "RESTING" The more your body works, the more the rest you'll need. It is key that you attain this balance of work and rest so that your body stays in shape throughout. @kailashrathtreks had the best trek leaders we could possibly have. They taught us how we can tune in to our bodies to get a quick dose of rest while our body is all warmed up so that it does not tire out easily. The body positions to get your breathe back real quick, the posture to get the blood flowing through your legs back to your head if in case you feel nauseated. Every little thing counts. You might be thinking right now that the way I'm sitting down as seen in this picture might have something to do with resting technique. Actually, it doesn't. I just thought it'd be a pretty cool pose for a picture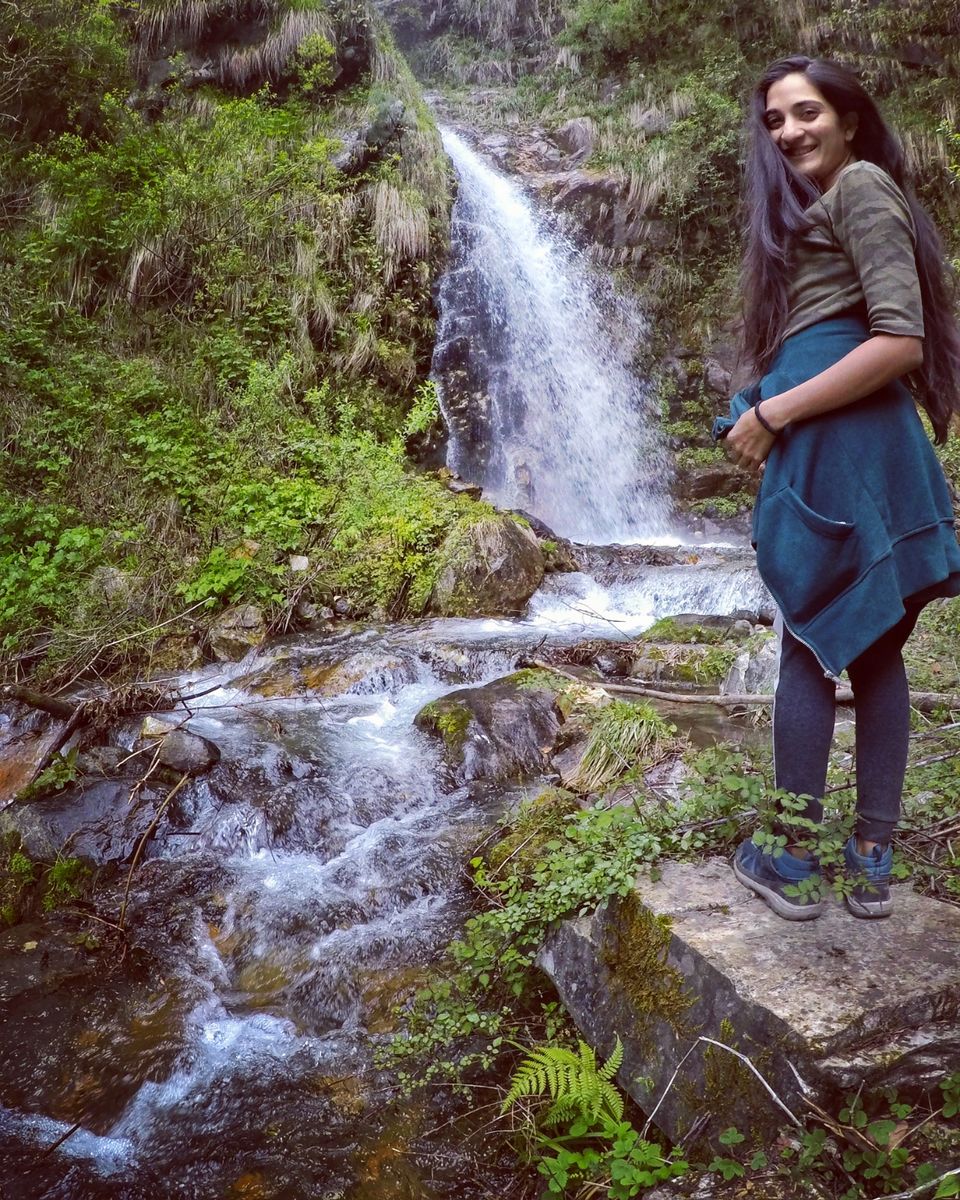 Exploring Grahan. "Mountain Soul"
There are beach people, there are mountain people, there are stay at home people, all sorts of people. The person you see in this picture is a mountain person and so am I. Some people while on the trek, would have a long face and the only thing they would think about is "How far is the next camp site?". But for some people, they would always have this perpetual glow and a smile on their face even if they are exhausted. I've only seen this on people who feel like they are home, the mountains. We both believe in one thing: Going to the mountains is going home; that wilderness is a necessity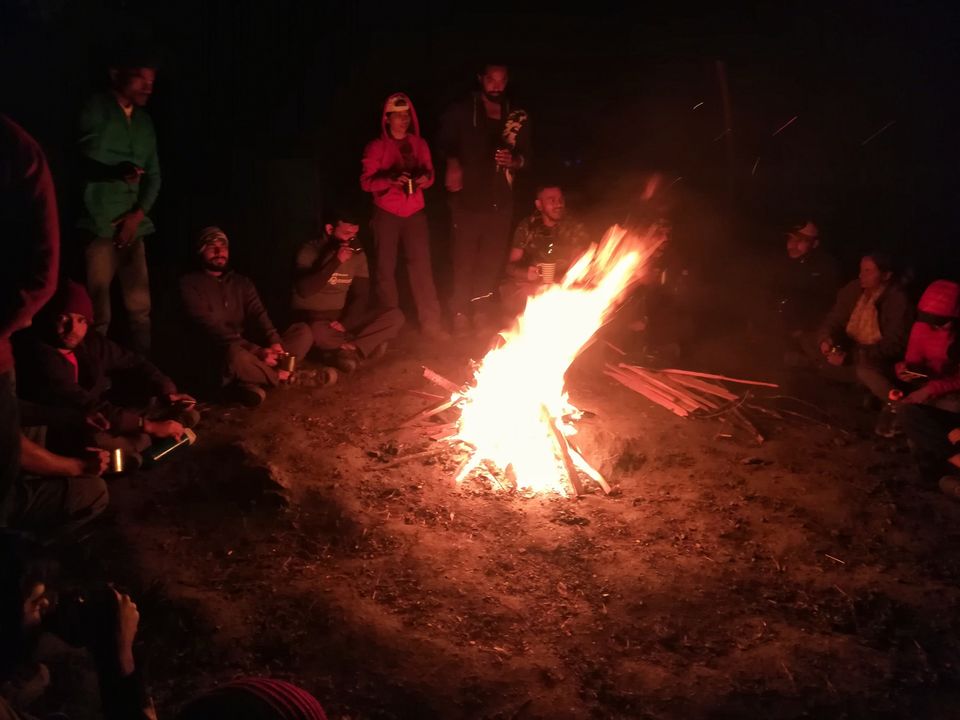 "WARMTH"
The thing about mountains is that they can get real hot as well as real cold. This interesting phenomenon I observed was that when the sun is out, you'll burn your skin. And in a matter of seconds, when the sun shys away behind the clouds, you start shivering again.
All of us got ourselves a bonfire for the night at Grahan as it started getting real cold as the sun went down. For a brief amount of time, we all forgot where we came from, the work we had left behind, and was alive in the moment within the circle we had formed to be one big family. Singing songs, dancing to Garba and sharing stories with a hot cup of well deserved Bournvita after a long day's trek.
Once everyone was done with the bonfire and went into their own tents to rest for the night, a couple of us stayed out as we had found a visual treat that we couldn't take our eyes off. The sky was lit up as ever. Millions of shining dots captured our attention as we slowly fell deeper and deeper into it lying down on the wet grass, stargazing. We had deep conversations while we saw satellites orbiting the Earth and shooting stars passing by looking down upon us. It made me realise that we are just a speck of dust within the galaxy. It was truly a night to remember.

As the sun rose above our tents, we woke up to high frequency noise of the whistle blown by our trek leaders. The sound was extremely odd to the beauty surrounding us. The sound of the wind, the birds chirping and neigh of the horses.
We started our climb early heading North towards Mung Thach. After a while, we could see the mountain we were about to get ourselves into. It was kind of motivating for me.
The slopes became steeper and more and more confusing as we ascended through the woods. We reached the snow line for the first time throughout the trek and we could see rock solid ice on either sides of the trail we followed.
After a long day's trek, we reached Mung Thach at 11,500ft above sea level. The view was a treat for us.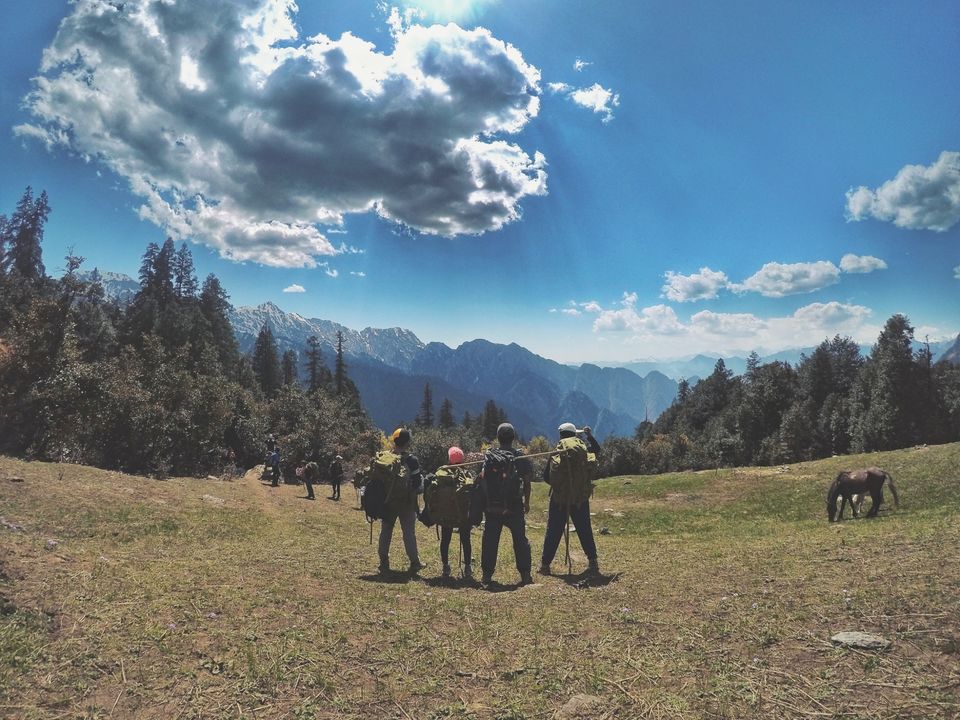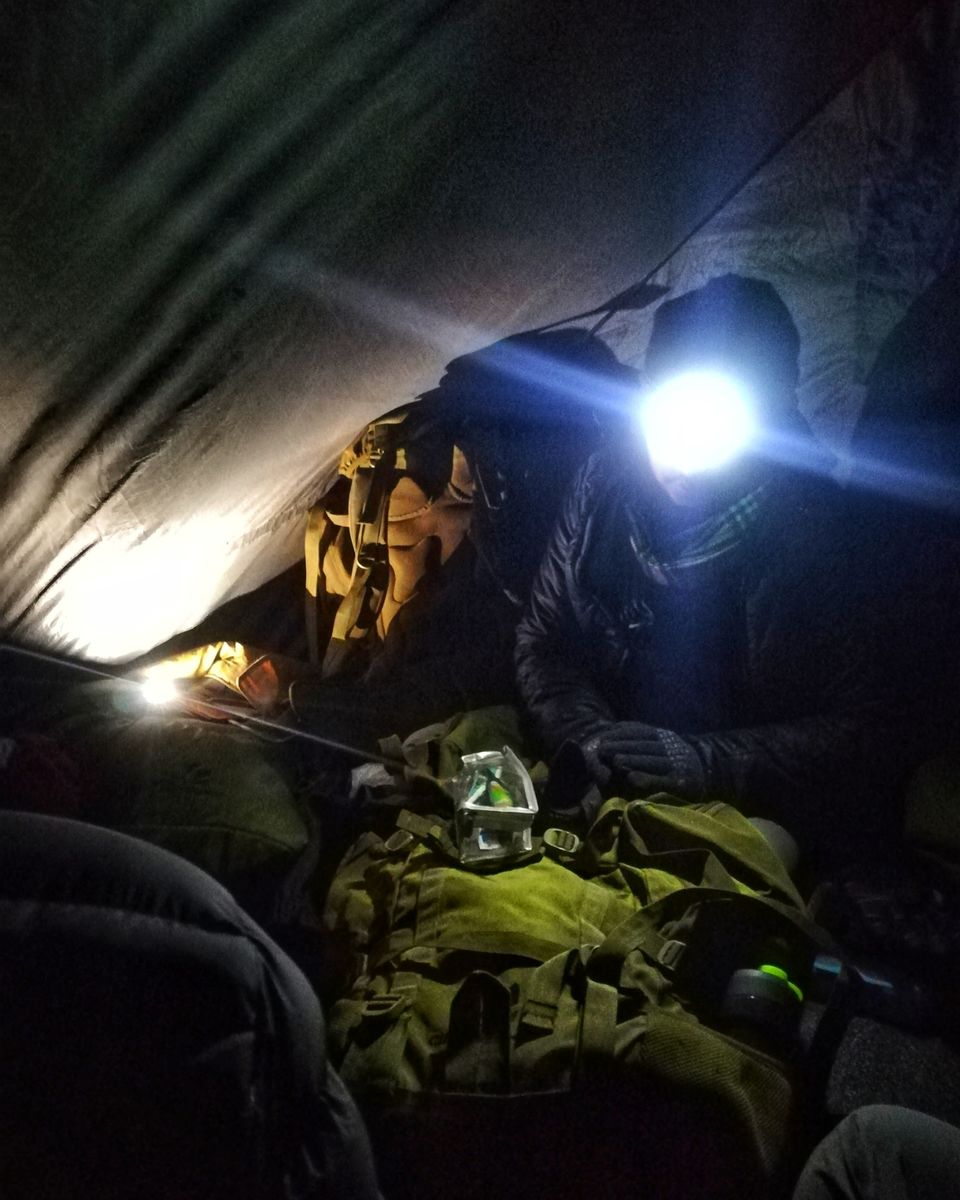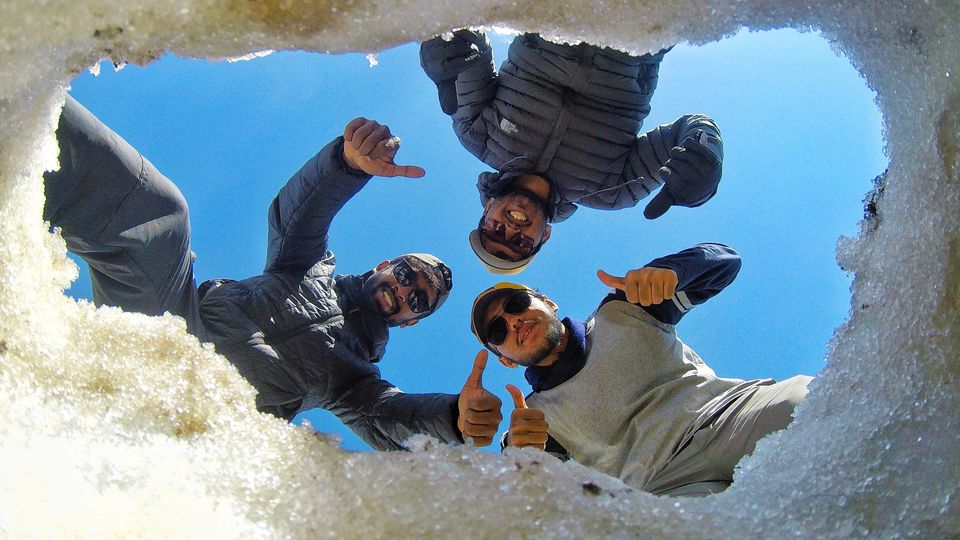 "DISCIPLINE"
We started our day early like usual. There is one very important thing about trekking and that is discipline. Our camp leaders and trek leaders made sure we did follow what we were told. I came to know about the importance of discipline later on. For an expedition team of 32 people, we couldn't afford for a mishap to take place.
As for the picture, this was taken at a point where we crossed the last tree line. The altitude was about 12,000ft and this was the point after which trees wouldn't normally grow. As we ascended further, we could feel the air getting thinner and thinner. Each day's effort was paying off with mesmerizing views of the Himalayas as we came closer and closer to the summit.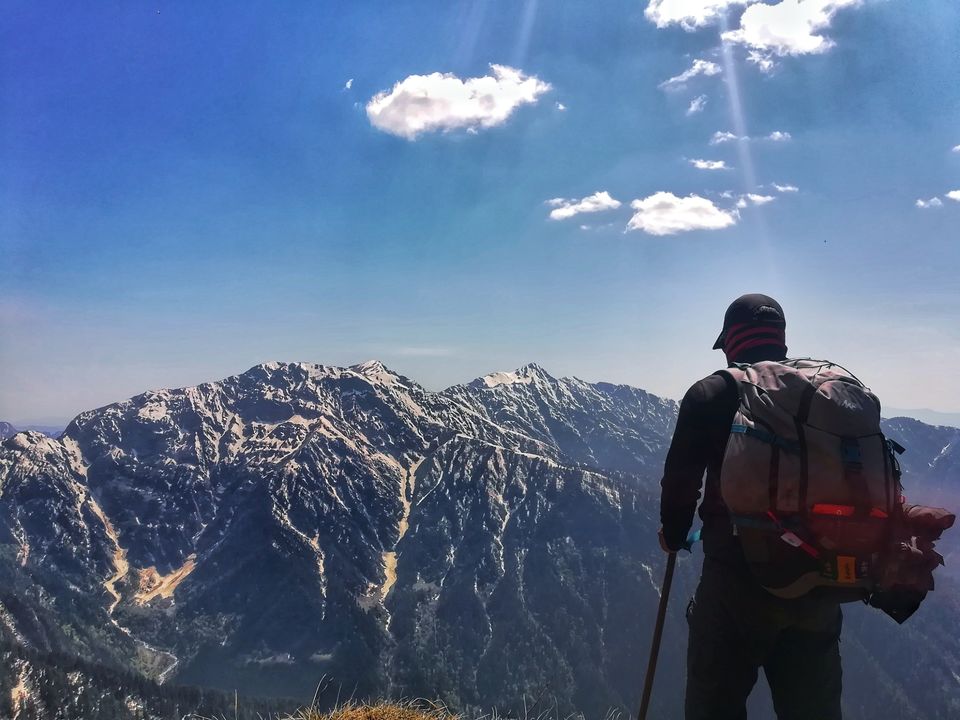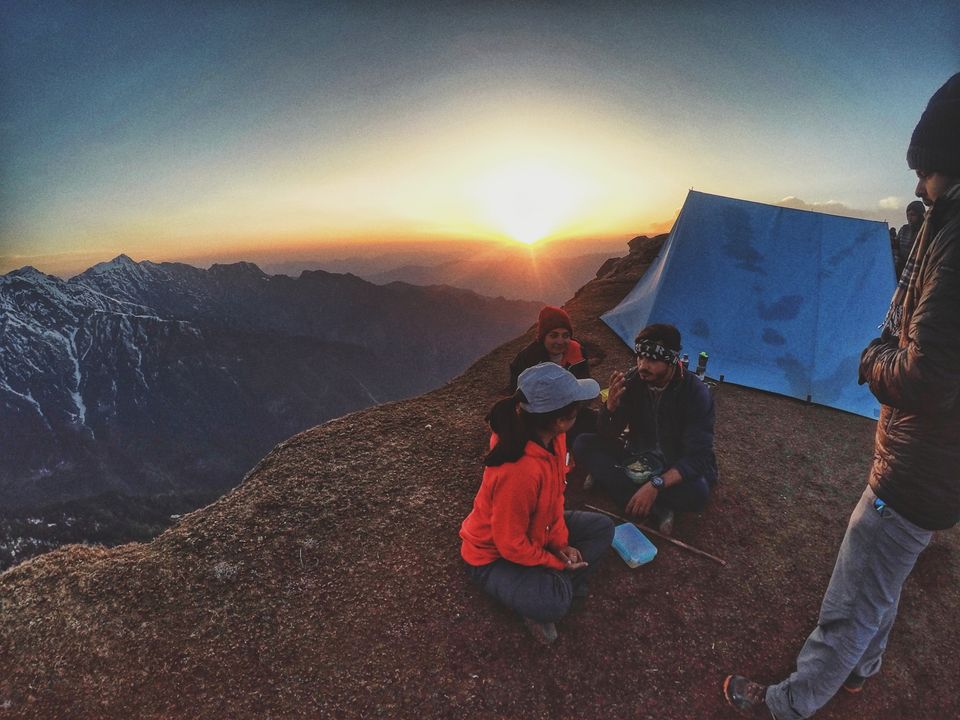 "STORIES". We had passed the last tree line and we reached the snow line before the end of the day. What was waiting for us was an ethereal view and we felt like we were at the edge of the world. Watching the sun set behind the Himalayas is something one would never get tired of. We had one of the best meals we could get from such a high altitude, Maggi. And to go along with that, a hot cup of soup. We shared stories while sipping on our soups as the sun took leave for the day making us go back to our tents as the night was about to freeze. Then again, I have one more thing to share with the people reading this right now. "Do not be satisfied with stories, unfold your own myth". Go out there, into the wild.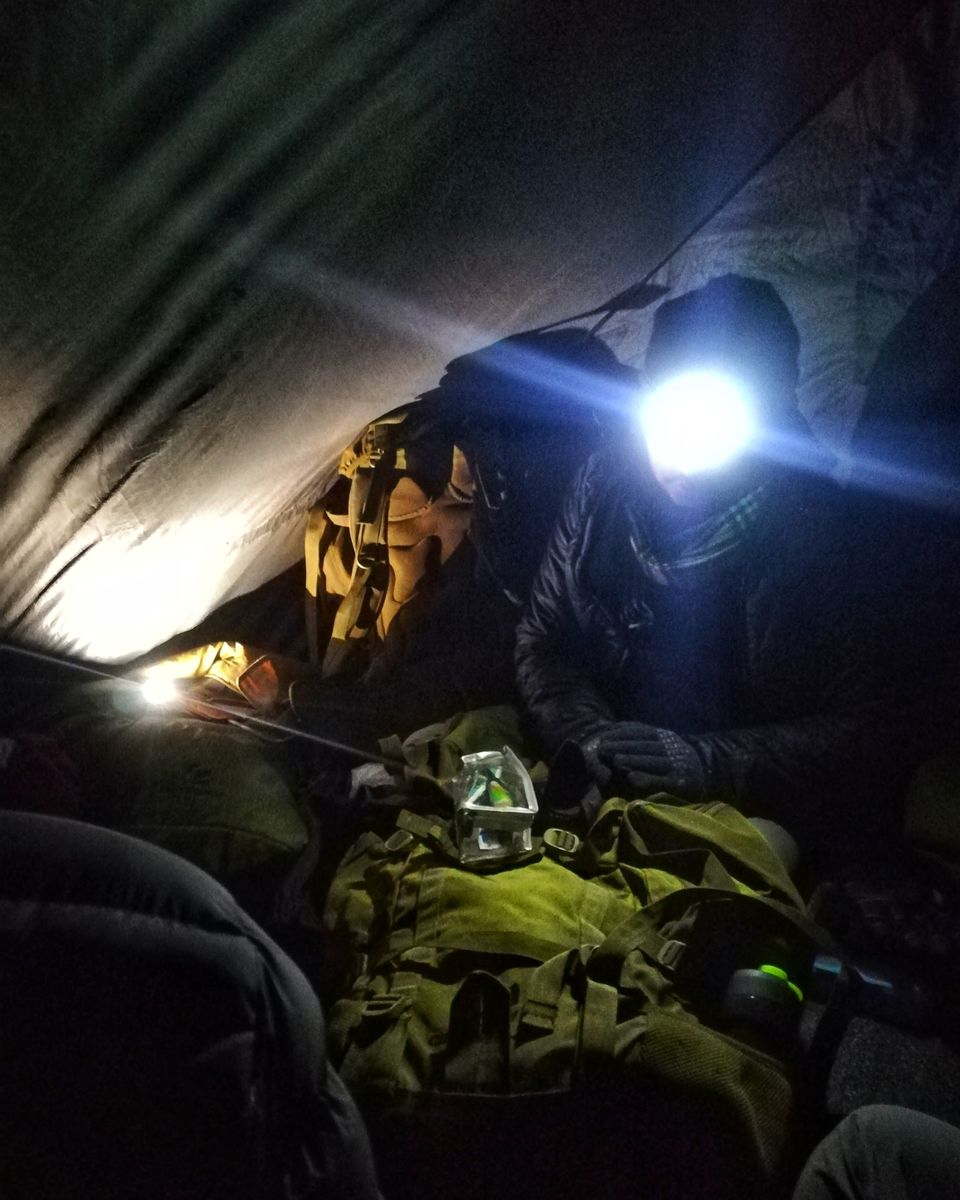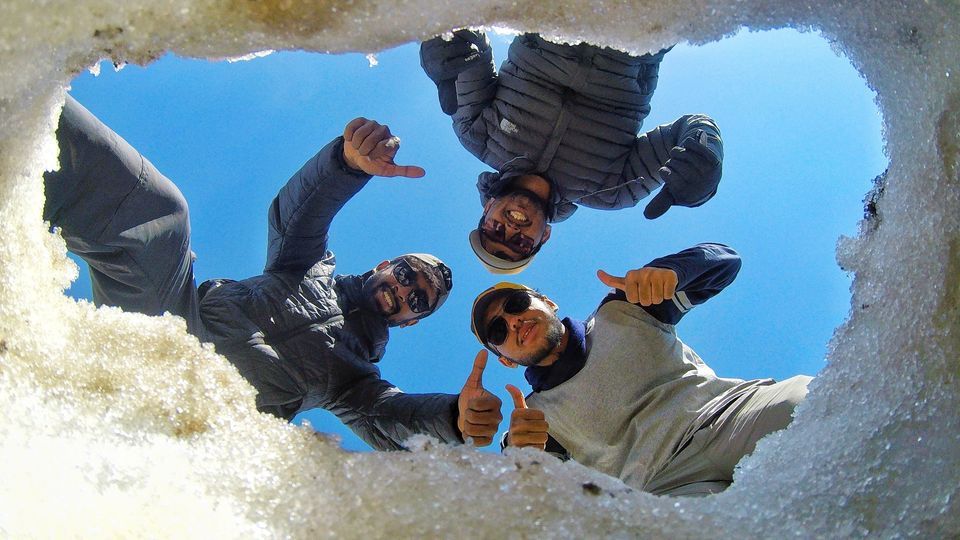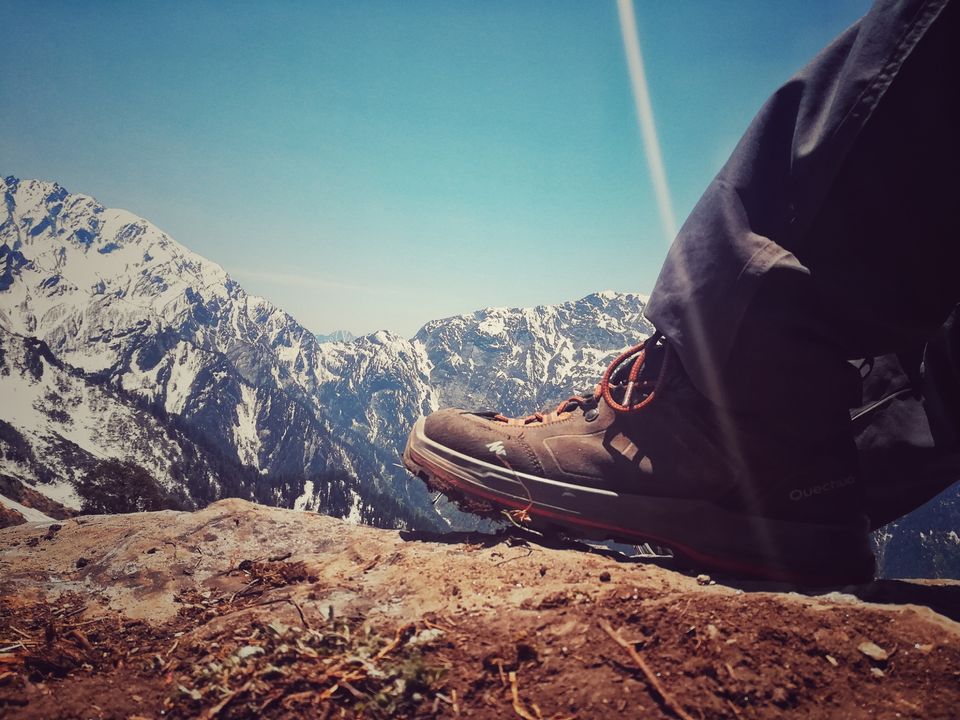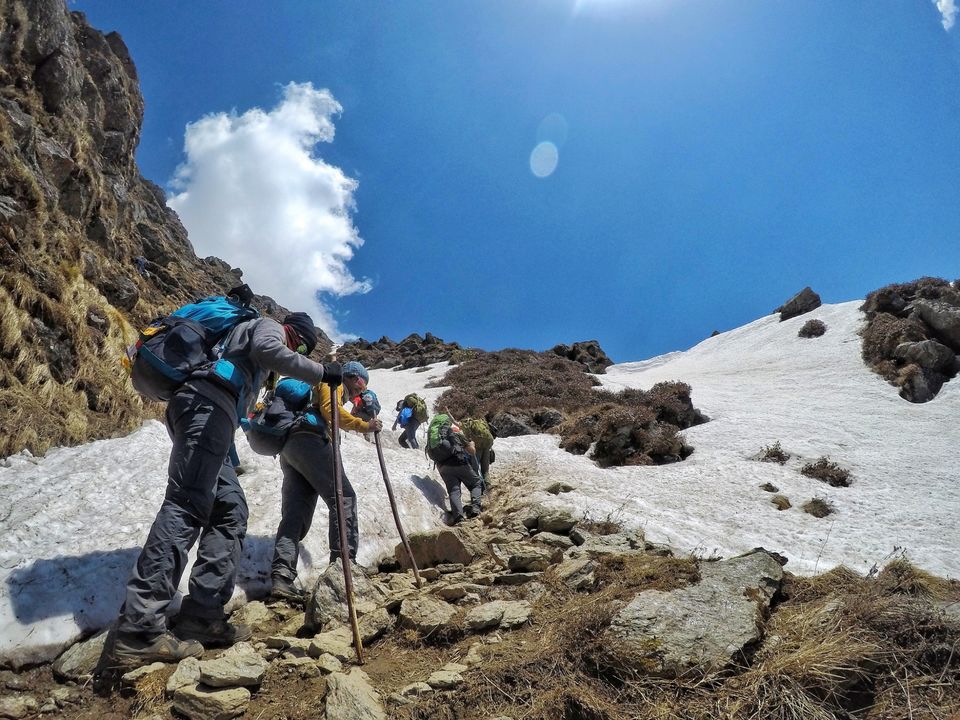 "LONG NIGHTS" Nagaru is the highest camp site in which we had spent a night pitched at 12,500ft on the snow line. This was a night which almost everyone had struggled to get sleep because of the frigid temperatures. As the sun went behind the mountains, the temperature dropped down drastically. All of us outside had to scatter to the comforts of our own sleeping bags inside the tents pitched for us.
Wearing good thermal clothing was really important as the only source of heat we had for the night was our own body heat. We were advised to wear multiple layers of clothing including a thermal wear to keep us warm for the long night ahead of us. It was not just the temperature that was not in our favour, the weather too. As I struggled to sleep throughout the night, I could hear the high speed howling winds passing the mountain passes making the tent shiver and shudder. The starry sky would have been a nice view but the thought of the wind chill outside made me stay exactly inside my sleeping bag. We had to get up at 3AM the coming morning as we had a long trek through the snow to reach the summit. The sleeping bag warmed up just enough and I finally could get some rest to make my body ready for the biggest task coming our way. Climbing Sar Pass.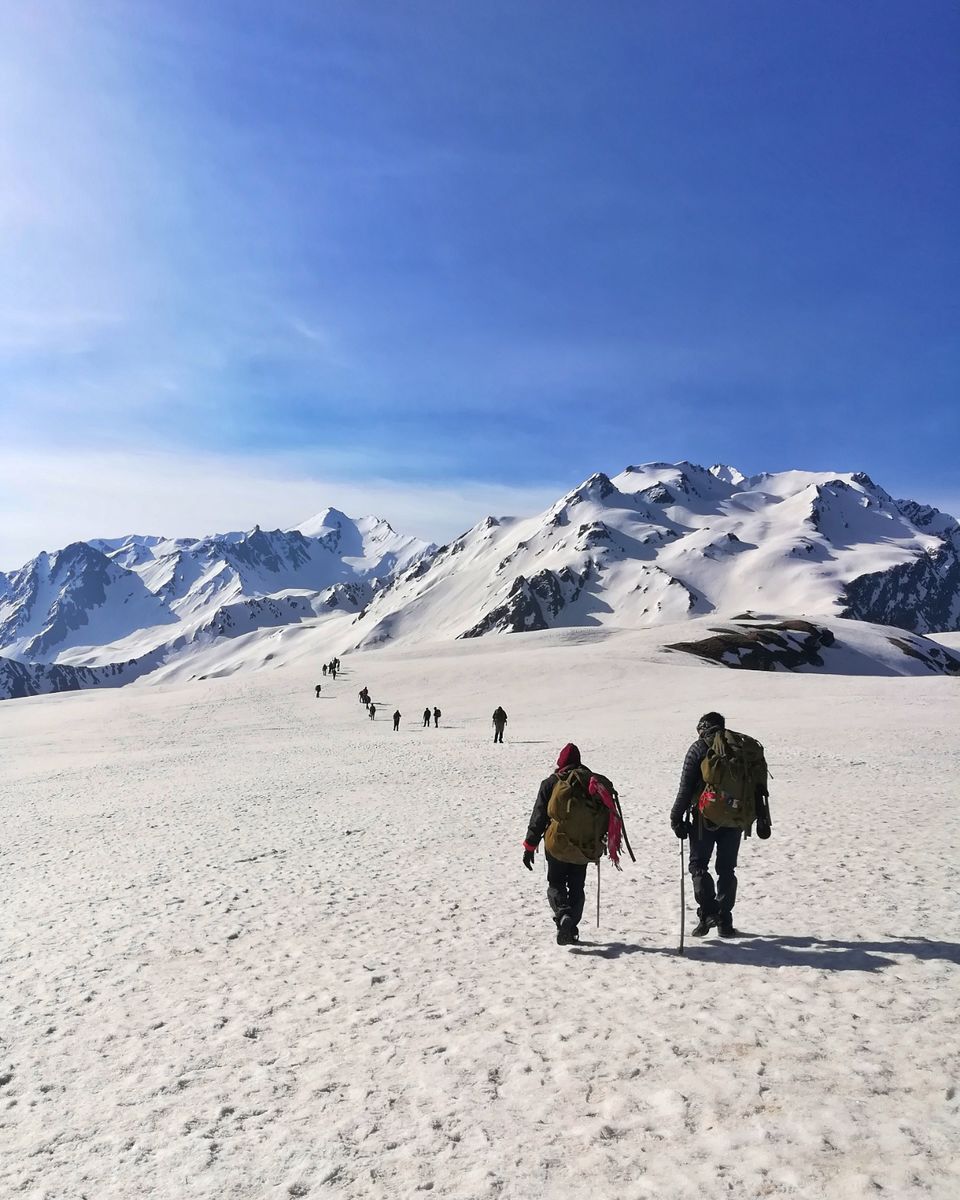 Trek to Biskiri Thach via Sar PASS "SUMMIT" I had finally fallen asleep in the cold night and it was not long before I had to wake up to the thudding sound on my tent. The trek leader had banged on our tents with a stick and left the outer zip of the tent open screaming on the top of his voice to get us up on our asses. For a second, I thought we were in the midst of an avalanche or some other danger. As I came to my senses, I looked at the time and it was 3AM. We had to start the trek early so that the ice would be rock solid and had to gain some altitude before the snow started melting which would make it difficult for us. The trek leader led us to the top of Sar Pass. The climb was difficult, the view was amazing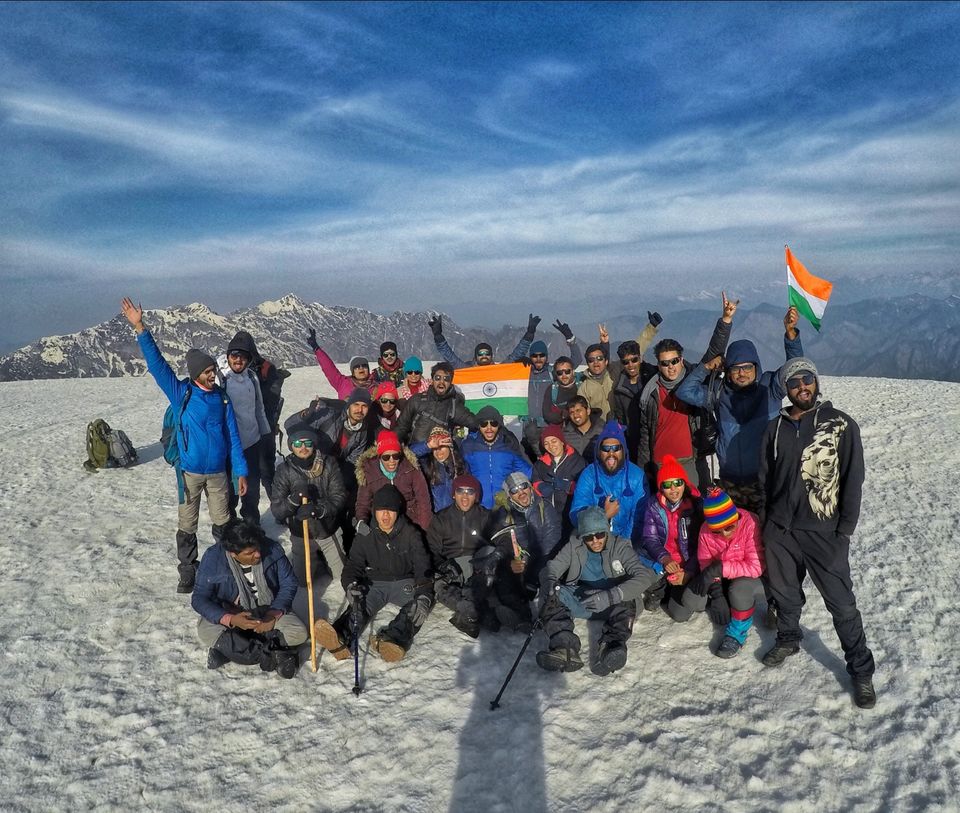 REACHING THE SUMMIT. Being a solo traveler, I met strangers that became family. This was the best expedition team I could have ever hoped for. It was one crazy team and everybody was there for everyone else. Reaching the summit was an emotional moment for me. The sweat we broke for the past days had finally paid of. The feeling of accomplishment had made me more and more humble inside. Because once you see the grandeur of the Himalayas, it will make you realise how small all our problems really are. The feeling I had when I reached the top is kind of hard to put into words. The victory screams behind me grew fainter as I listened to my own heart beat, with tears of joy in my eyes. For people really close to me, would know why this climb was really important for me. This was by far one of the best treks I've ever done in my life. It will also be a memorable one among the adventures that will come my way in the future.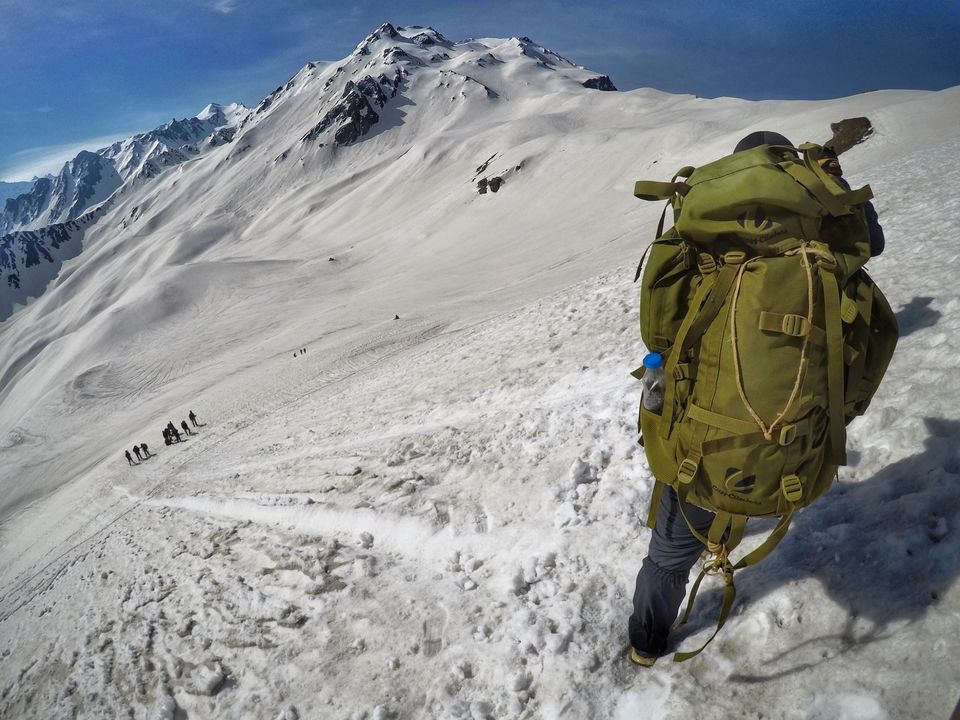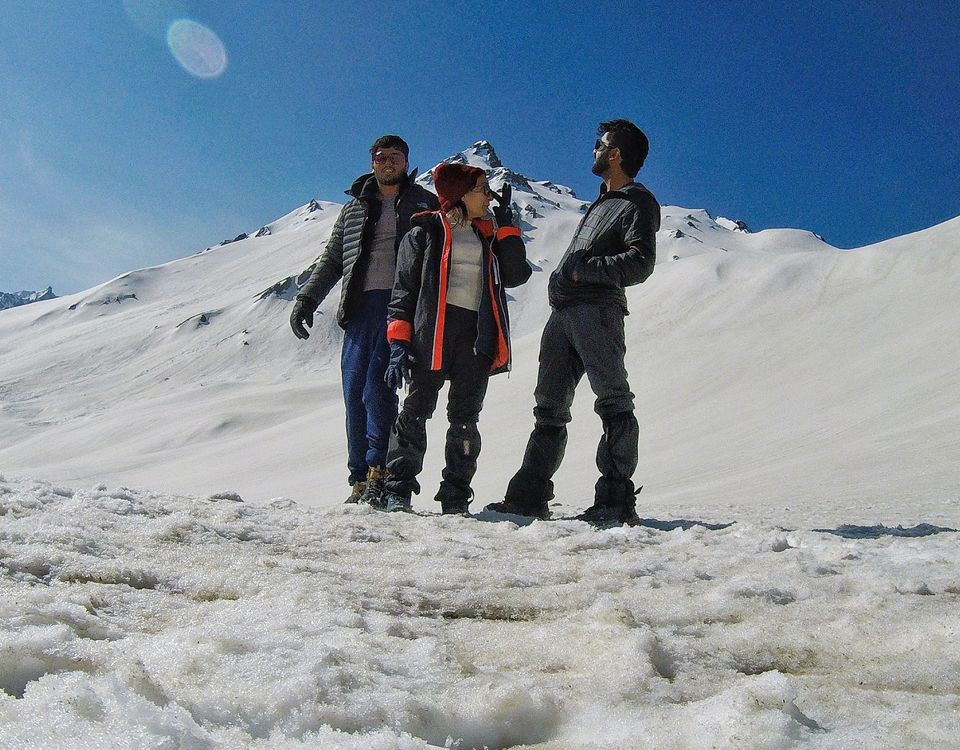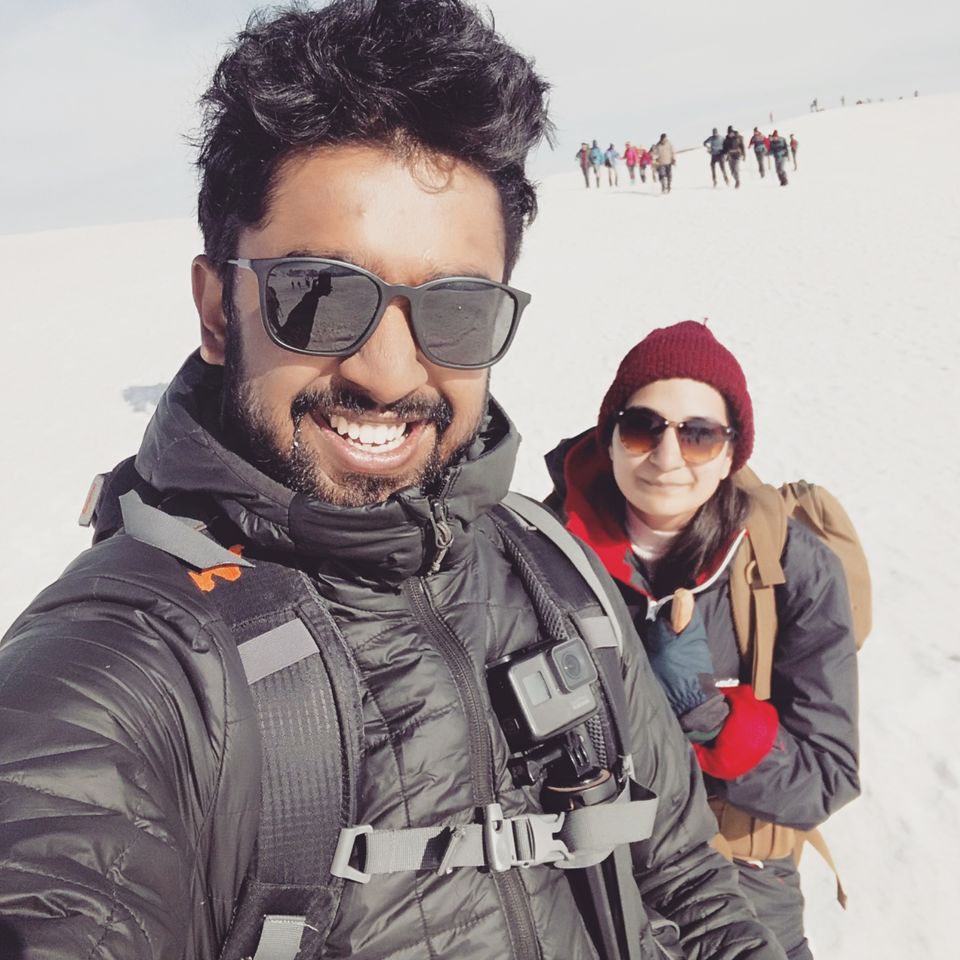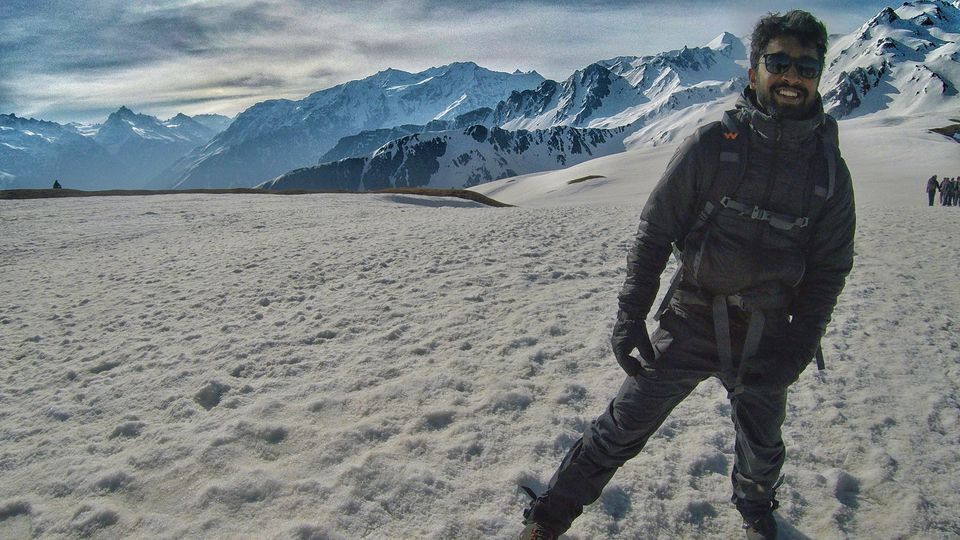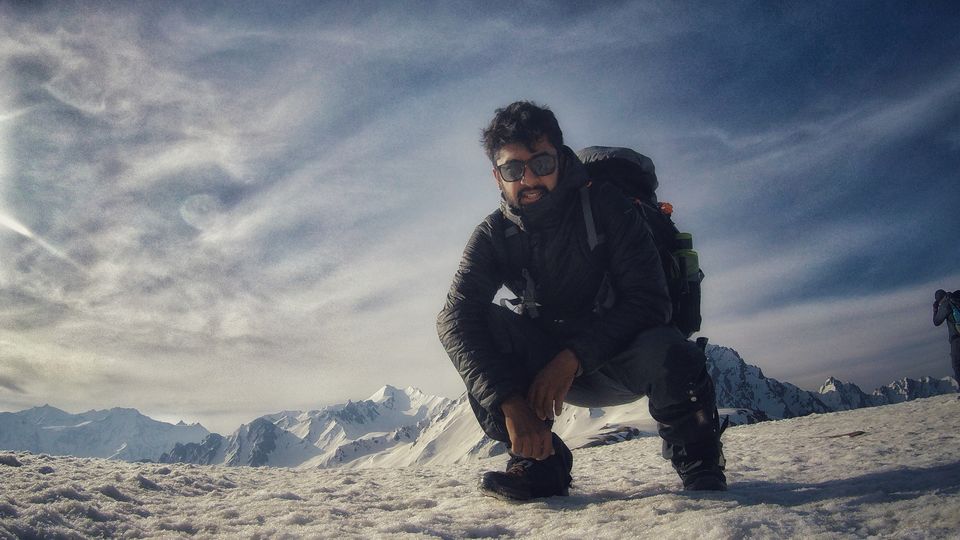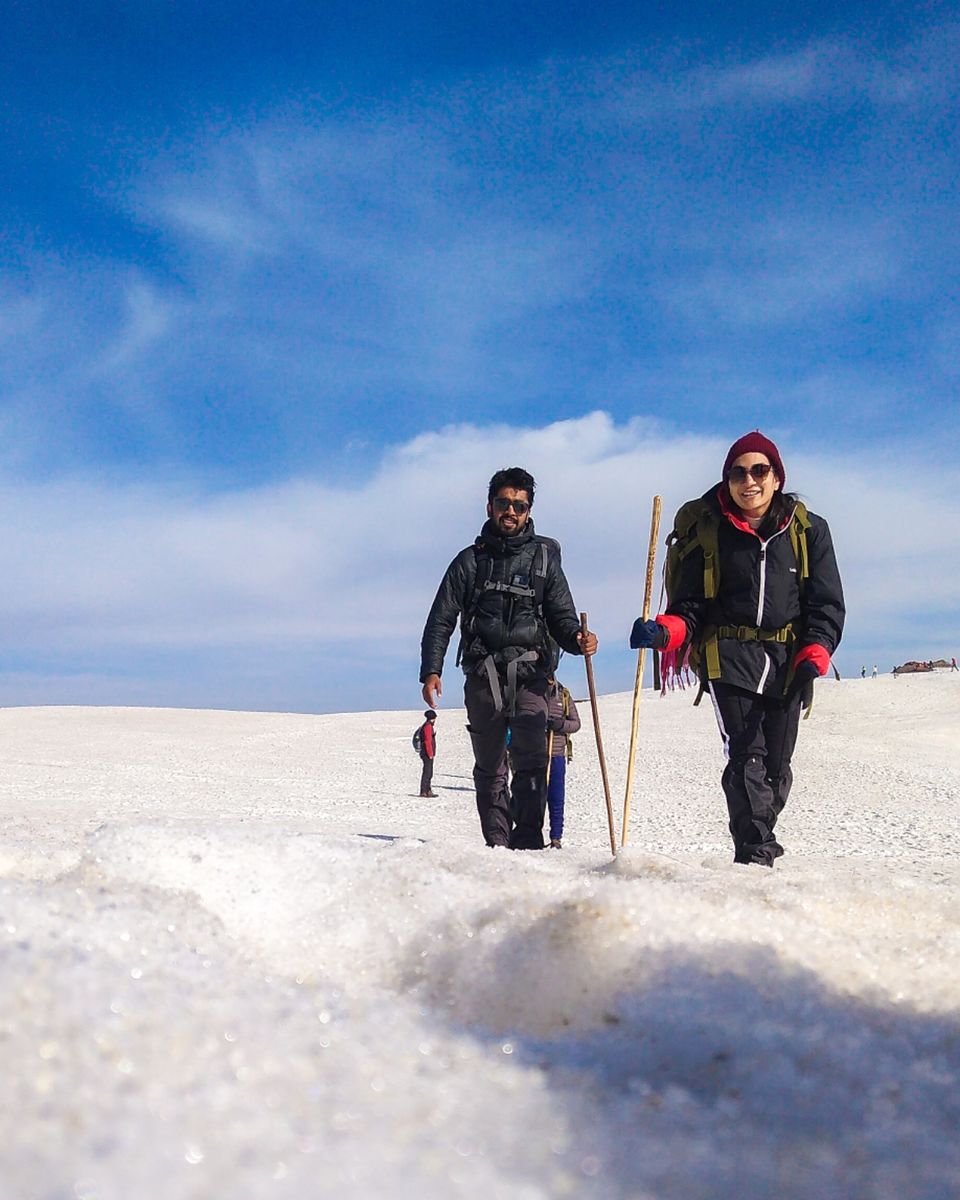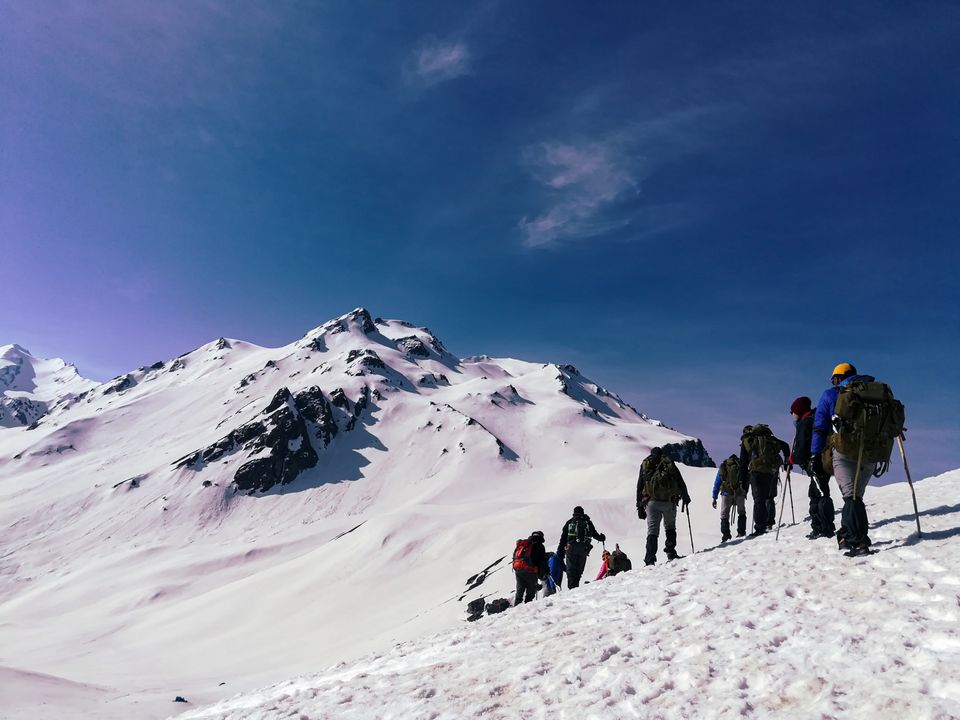 "CROSSING THE PASS". Once we had reached the summit at 13,800ft, the next task was to cross the icy mountains. It was hot and cold at the same time. All this white powder to reflect the sunlight and the chilly winds made sure we had our jackets on. As difficult as it was, it was an equally fun and adventurous day. What do we do when we have to descend a snowy mountain. We just sit on our butts, and just let gravity do the work. We slid down a long way and damn, it was so much fun. It was kind of like a rollercoaster ride on top of the Himalayas. The longest slide was around 1.5km and we slid, tumbled, had snow in our pants, lost control and what not. It was undoubtedly a wonderful experience. Once you get the hang of sliding, you can actually control your speed, direction and braking. And I love speed. It was an adrenaline pumping experience.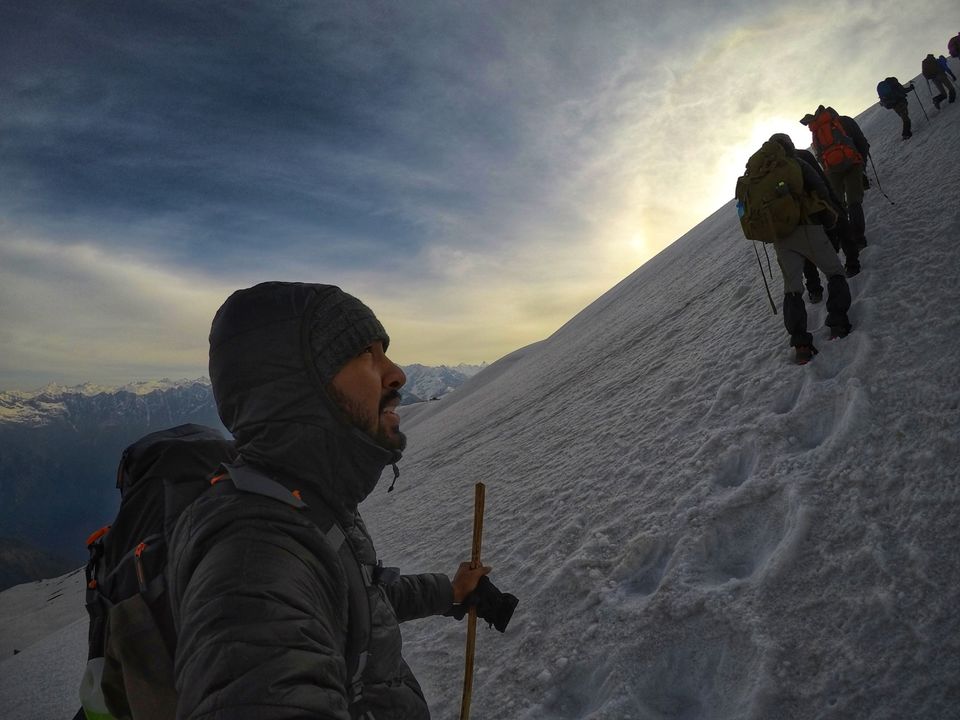 Undoubtedly, the best trekking experience till date.