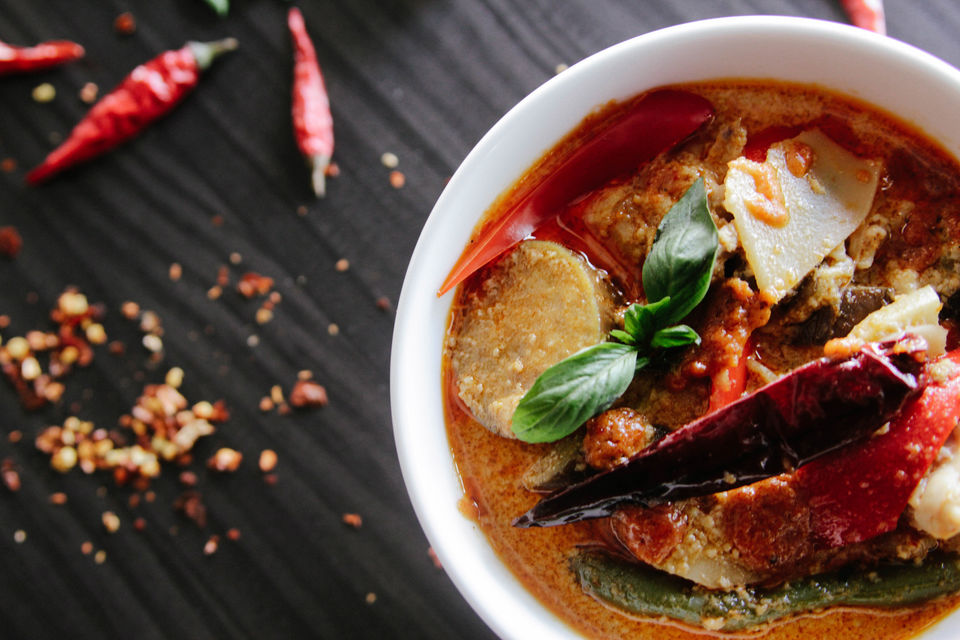 The distinctive aroma, the rich colour and explosion of flavours—if there's one thing that beats it all when it comes to importance in Indian food, it has to be the spices. We as Indians take our food very seriously and spices have always been key ingredients. Since time immemorial, Indian food has had the reputation of being one of the spiciest in the world, and being a country that produces some of the hottest chillies in the world, it'd be a shame if it weren't.
Apart from the fact that chillies have been proven to improve digestion and keep several diseases at bay, the heart of the matter is that who doesn't like that extra 'kick'! So if you also happen to be one of those who like living on the edge, here's a small list of the spiciest dishes in India and where you could get your hands on them.
Warning: This is not for the weak-hearted
1. Laal Maas
With its origins in the deserts of Rajasthan, laal maas is a succulent mutton preparation known for its deadly red-chilli based preparation. The dish gets its infamous spicy kick from a special variety of local Rajasthani chillies known as Mathania and is cooked in mustard oil, which gives it the signature smokey flavour. The dish, which has now turned into almost a must-have for tourists travelling to the state has been a favourite of the Rajput warriors who are said to have been a fan of hot flavours.
Find it at: Handi Restaurant in Jaipur, Rajasthan, features on Zomato's list of top 10 restaurants in the city to have Laal Maas. The place, which has been set up like a small palace, is one of the top picks in the city when it comes to experiencing authentic Rajasthani cuisine.
2. Andhra Chilli Chicken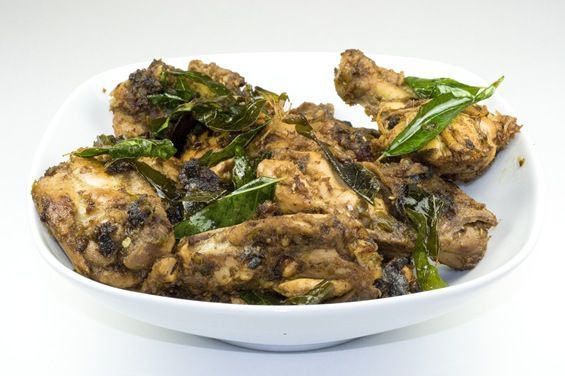 Served as a starter dish to go with a traditional Andhra style thali, the Andhra Chilli Chicken is one of the most notorious dishes from the region. The shallow-fried pieces are marinated overnight in a thick paste of green chillies which allows the meat to soak in all the heat before it is actually cooked while the dried red chillies and chilly powder take the dish to unbearable levels of spiciness. Better keep a glass of buttermilk handy for this one!
Find it at: Royal Andhra Spice, Bangalore, Karnataka, is the perfect place to go if you want to get a taste of authentic Andhra cuisine at reasonable rates in a modern setting. The Andhra Chilli Chicken is a specialty here and one of the most popular dishes as well. The other things you can try here are the various biryanis, kebabs, malai kofta and thali.
3. Vindaloo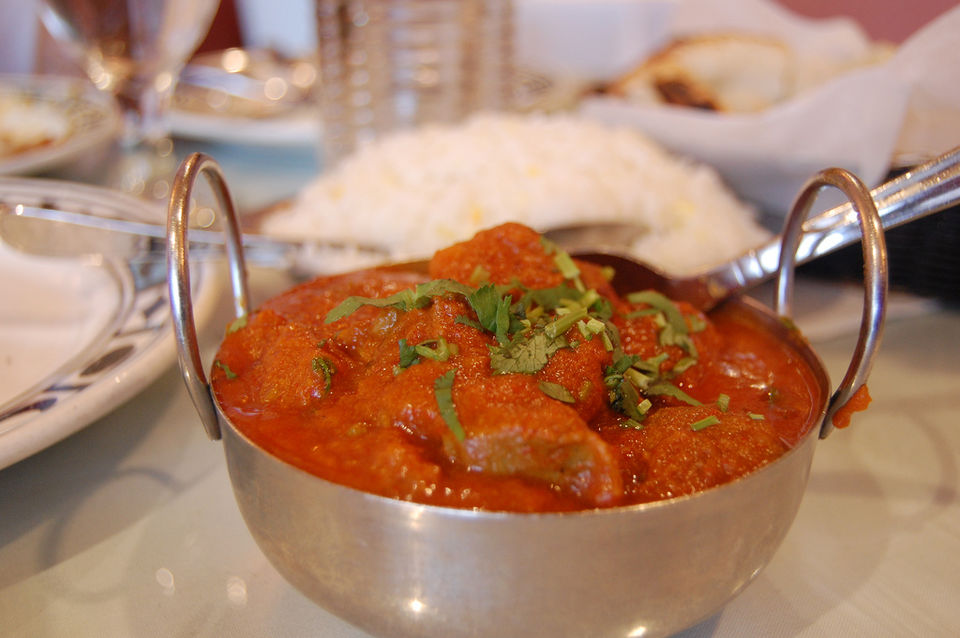 One of the most iconic dishes from the Maharashtra belt, Vindaloo is a widely popular dish in the region, namely Goa. With origins from Portugal, the dish gets its name from the Portuguese words 'vin' meaning vinegar and 'ahlo' meaning garlic. Vindaloo is tangy and colourful curry which is mostly made with small pieces of pork and cooked with generous amounts of vinegar, whole spices, garlic and most importantly, Kashmiri chillies. My advice for this one—looks can be deceiving, don't underestimate the deadly Vindaloo.
Where to find it: Souza Lobo, in Calangute, Goa offers one of the best Vindaloo curries in the region. And the best part? It is set up right on the beach. You can enjoy a piping hot bowl of Vindaloo and rice while enjoying the cool sea breeze. Other specialty dishes include Goan prawn curry, chicken cafreal and Goan fish curry.
4. Kohlapuri Chicken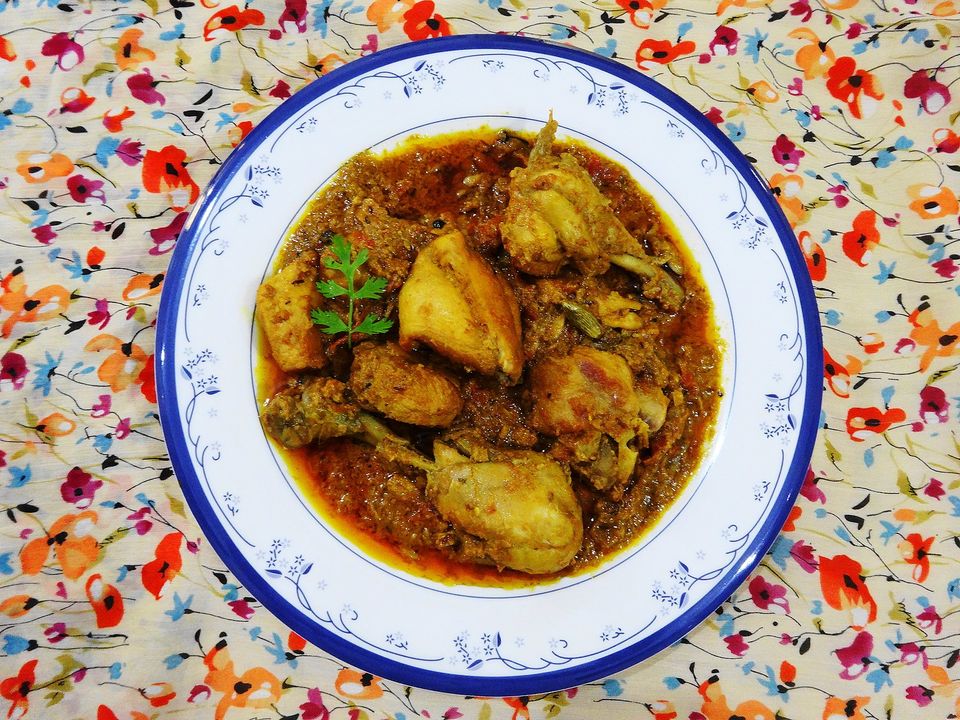 If you thought that the best thing about Kohlapur were the chappals, you might just be proven wrong. The small city of Kolhapur in Maharashtra is famous for its exquisite dishes which really pack a punch and the iconic Kolhapuri Chicken sits right up there in the list. Juicy, succulent pieces of chicken are marinated in cloves, black pepper, cinnamon, garlic and dried red chillies before being cooked in a coconut-based gravy. Pair it with piping hot naans and you've got yourself a meal to remember!
Find it at: The Persian Darbar Restaurant in Mumbai is very well known for its version of Kolhapuri Chicken. Set up with fancy interiors interlaced with hints of Mughal architecture, this place attempts to offer an overall authentic Persian experience. Some of the other must-try dishes are raan biryani, mutton sali boti, firni, spring roll, chicken shawarma, and kepsa biryani.
5. Chicken Chettinad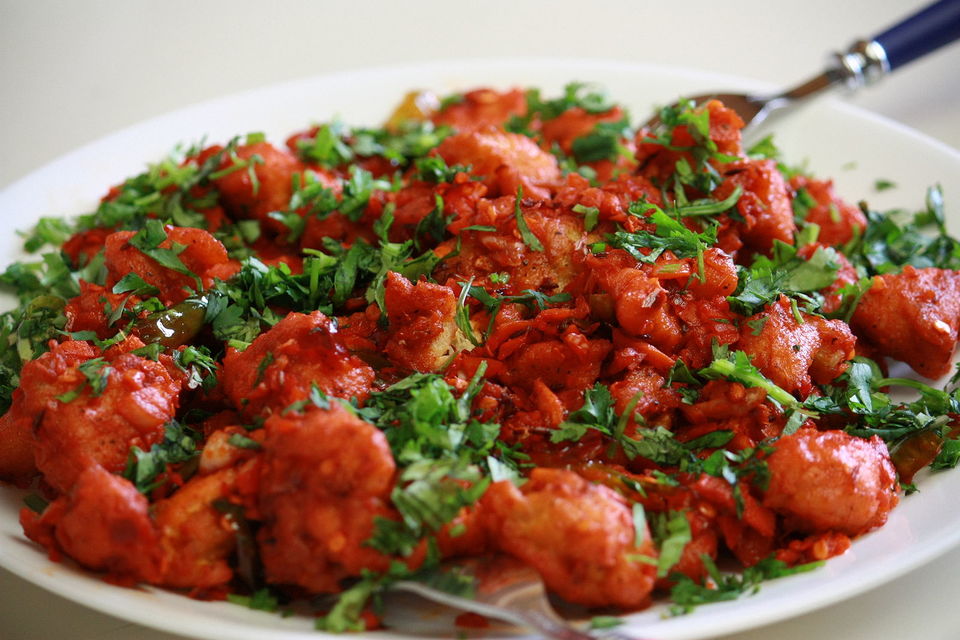 With its origins in Tamil Nadu, Chettinad cuisine belongs to a community of people called the Chettiars. The cuisine is known to be one of the most aromatic and spiciest in the country and one bite into a serving of Chicken Chettinad and you'd know why. The chicken dish is prepared using freshly ground spices and topped with boiled eggs which gives it a key texture. Chicken Chettinad is best enjoyed with boiled rice or rice appams.
Find it at: Maplai restaurant in Chennai, Tamil Nadu, offers the best of South Indian delicacies at really affordable prices. The chicken chettinad here is a crowd pleaser and one of the most popular dishes on the menu. Besides this, coriander soup, brain fry, coconut souffle, crab soup, and appam are also extremely popular dishes.
What has been the spiciest dish that you've ever tasted? Write in to the Tripoto to share your experience.