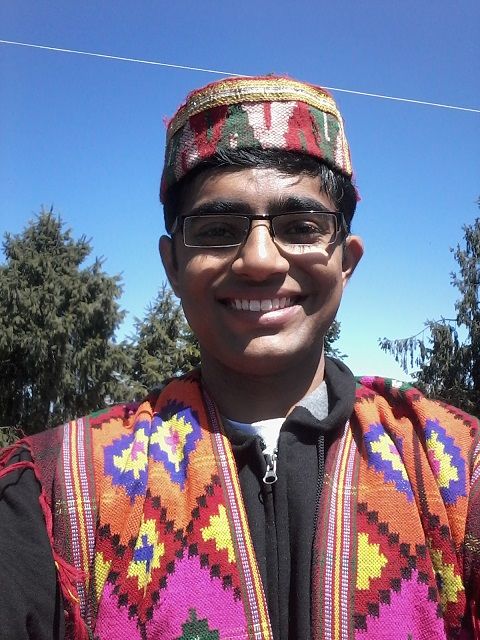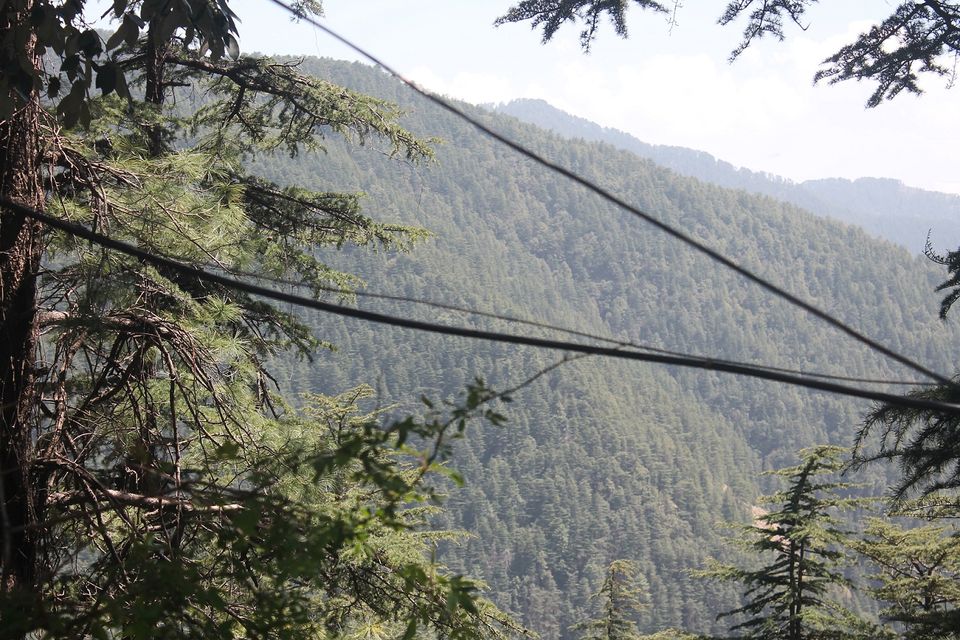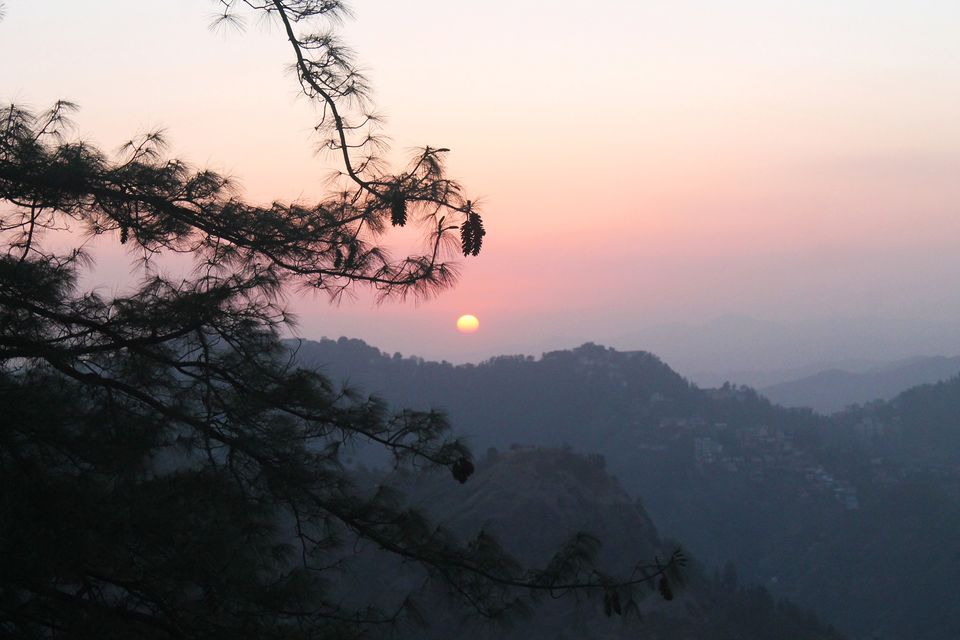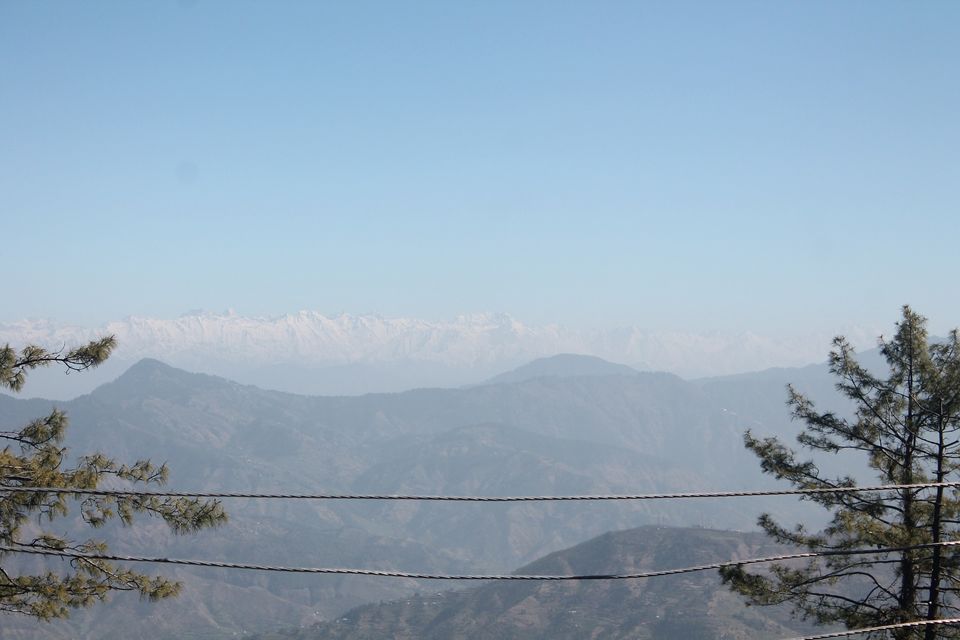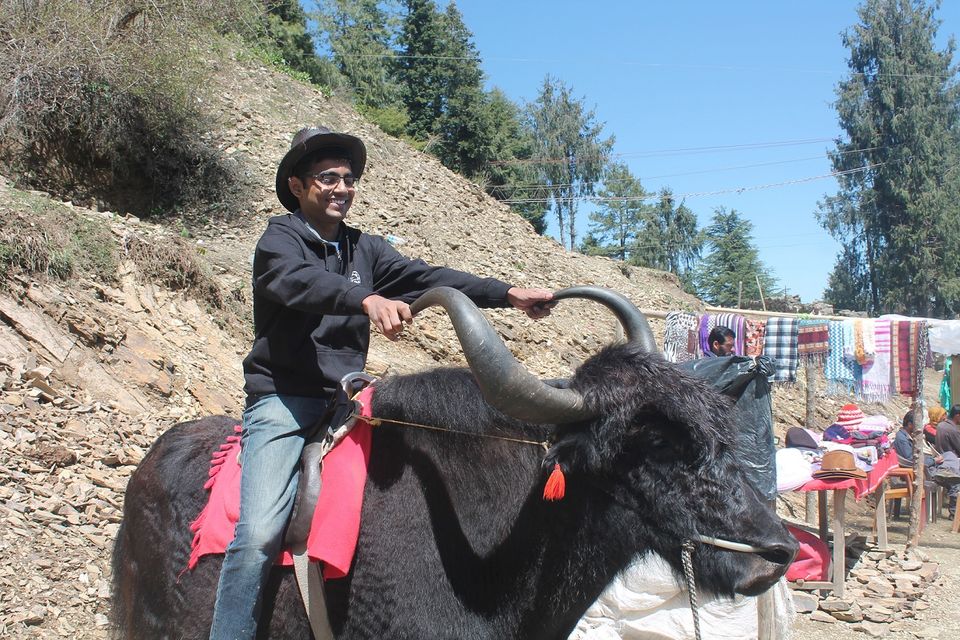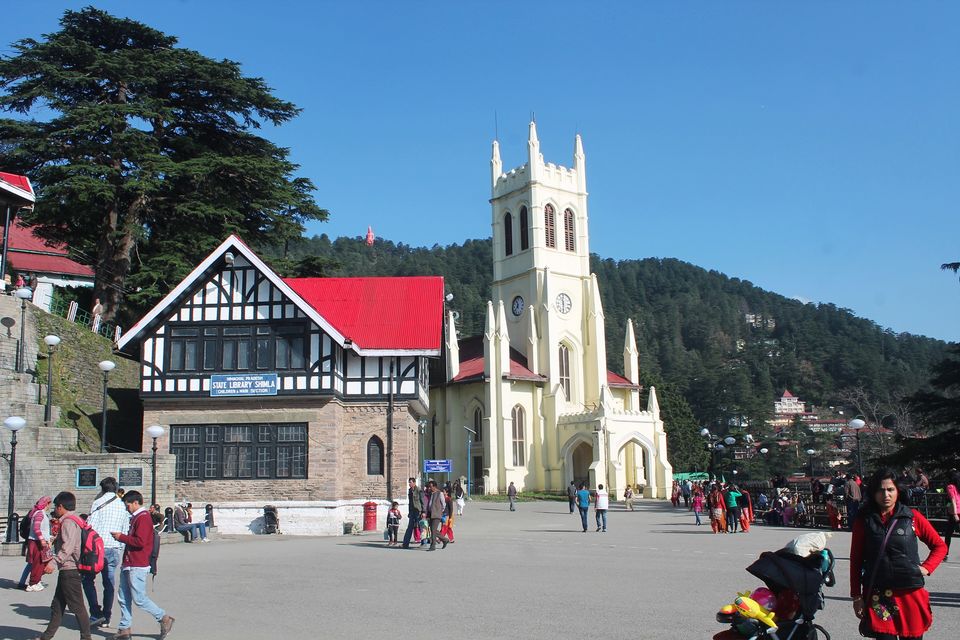 The best thing about the road to Shimla is that the climb is not a painful experience. Going from Kozhikode to Wayanad can be the most nauseous drive, thanks to the myriad hairpin bends and the crazy buses. Given that Shimla was more than 3 times higher in altitude than Wayanad, at 2400m, I'd kept my poly-bags ready. Our driver, Kalyan Singh was a Himachali through and through and the most talkative person I'd seen. That's what kept him going without getting bored or sleepy – alertness being something which is really required in such treacherous terrain or the vehicle may casually slip down the slope (as we saw on a number of occasions during the trip). This guy was a good planner and had packed these polybags before we left Delhi as Himachal was a plastic free state. He knew the roads and mountains really well – something I appreciate and relate to – remembering routes and places.
So let me start off from where I left. I felt super lazy under my warm rajai. I got up tentatively feeling the air in the room, like a person about to jump into cold water. It is ice-cold and I jumped right back into the thick blanket. But it too was cold already! Just then the hotel folk knocked on the door and brought in some hot tea. Ah! Perfect timing! After a plate of poori bhaji, we left for Kufri. Poori bhaji had almost become my staple "trip breakfast" (I ate the same thing almost every day during my Andaman trip. Will write about that another time.)
The landscape up to this point was dominated by Deodar trees. But pines began to dominate from here. Dense pine forests – it was an amazing sight to be surrounded by towering pines in all directions as far as the eye could see. I saw snow-capped peaks in the distance – a sight I saw for the first time in my memory (I'd seen Kanchenjunga when I was younger, though I don't have a clear memory of it now). We reached Kufri which was about 20km from Shimla. Horse-rides were the "thing" there. So we mounted them and they carried us through a trek full of mud, slush and stones. It had rained heavily with hail-stones the previous day and that made the trek even more slippery. The trek was quite steep and the horses made their way up. You need to bend according to the slope so that your weight is distributed in such a way as to help the horse climb easily. Back for downhill and front for uphill – if my memory serves me right. The guide offered to click pics. What a bad time for my auto-focus to ditch me! He clicked good pics but all are blurred. In a way it looks natural for me – it's as if I'm looking at something without my spectacles on. The one here was clicked by me though.
We reached the top where there were a few adventure sports ready to grab on to the tourists. "Once in a lifetime opportunity" – the standard value proposition that all these people have. Well then, go for it! I got on with my sis on the rope ride-thingy. Basically they attach two people to a couple of ropes that ran from one hill-top to another. There is one person who slides behind us controlling the speed of the ride. In the middle of the ride, we were at a height of over 70 feet – our feet almost brushed the top of a full grown pine tree! To be taller than a pine and so close to it – once in a lifetime indeed!
At the other side, there was a small area blocked off with a bunch of telescopes inside. Apparently, they show 10 significant points in the mountains for 100 bucks. It's not about the economics of it – when you're out on a trip, make the most of it – that's my diktat! After all, you can't see these points sitting at home in Mumbai (well you can on the internet, but then it's not the same thing, is it?) So we were shown temples, the hotel where Shimla Pact was signed, many shooting scenes, the Patiala palace used in the movie "3 Idiots" as the Chanchad house, the holy peaks of Kedarnath and Badrinath, Kinnar Kailash, the Indo-China border and the tallest point in Shimla which had the Shitala Mata temple. We finished our sight-seeing and went for some classic Himachal photography – all dressed up in the traditional clothes; followed by climbing a yak and clicking pics – cowboy style! And at the end of the day, selfies!
We headed downhill again on horseback with the horses slipping and splashing in the slush – plop, plop! These horses had a tendency to go and snuggle with horses walking in the opposite direction. The result – we ended up covered in horse-hair. By the time we reached the bottom, we were covered in mud and horse hair. Well, now I know what I'm going to do after we're back in our hotel – clean my shoes and socks of all the mud. And in this cold, there was no chance of anything drying up.
After lunch and rest, we go to the Mall. According to our guide, "Saar, now we go….Maaal Road. In the British time, no the Indian allow to walk here. Only British. Maaal Road in Shimla, Manali and other hill towns. Earlier, only the British walk here, no Indian. Now Indian walk here. No vehicle can go". Even though his English was poor, his memory clearly wasn't, as he repeated the exact same lines at least five times! It was basically a marketplace and a place for people to relax and chill in the evening. This was the classic Shimla scene that we usually see in TV shows and movies. There was a guy on one side of the central clearing selling chats and pani Puri. This one I certainly recommend – it was pretty good! We walked down from the Ridge along the corporation building. The building had a sloping roof made of stones and looked like a typical heritage site. There was a statue of Lala Lajpat Rai where this path joined the Middle Bazaar. We had Momos and Thukpa from a restaurant there – "Dumplings" if I'm not mistaken. They have "Happy hours" when you get Momos for 50% off! A pretty good deal.
It had been a good day exploring Shimla. After a nice long walk, we headed back to our hotel to recharge for the next day. A lot of travel was in store!