Beginning of the trip (Jan 14)

It is 6:30 PM Delhi Time and we are about to leave for Railway Station for our train to Kalka. And Here i closed my laptop and packed my bags. We are already late so I took metro which was running slow due to some technical glitch. I was afraid as i may miss the train and our whole planned trip will be ruined. Thanks to Indian Railways, I was able to catch the train despite being late. Happy feeling.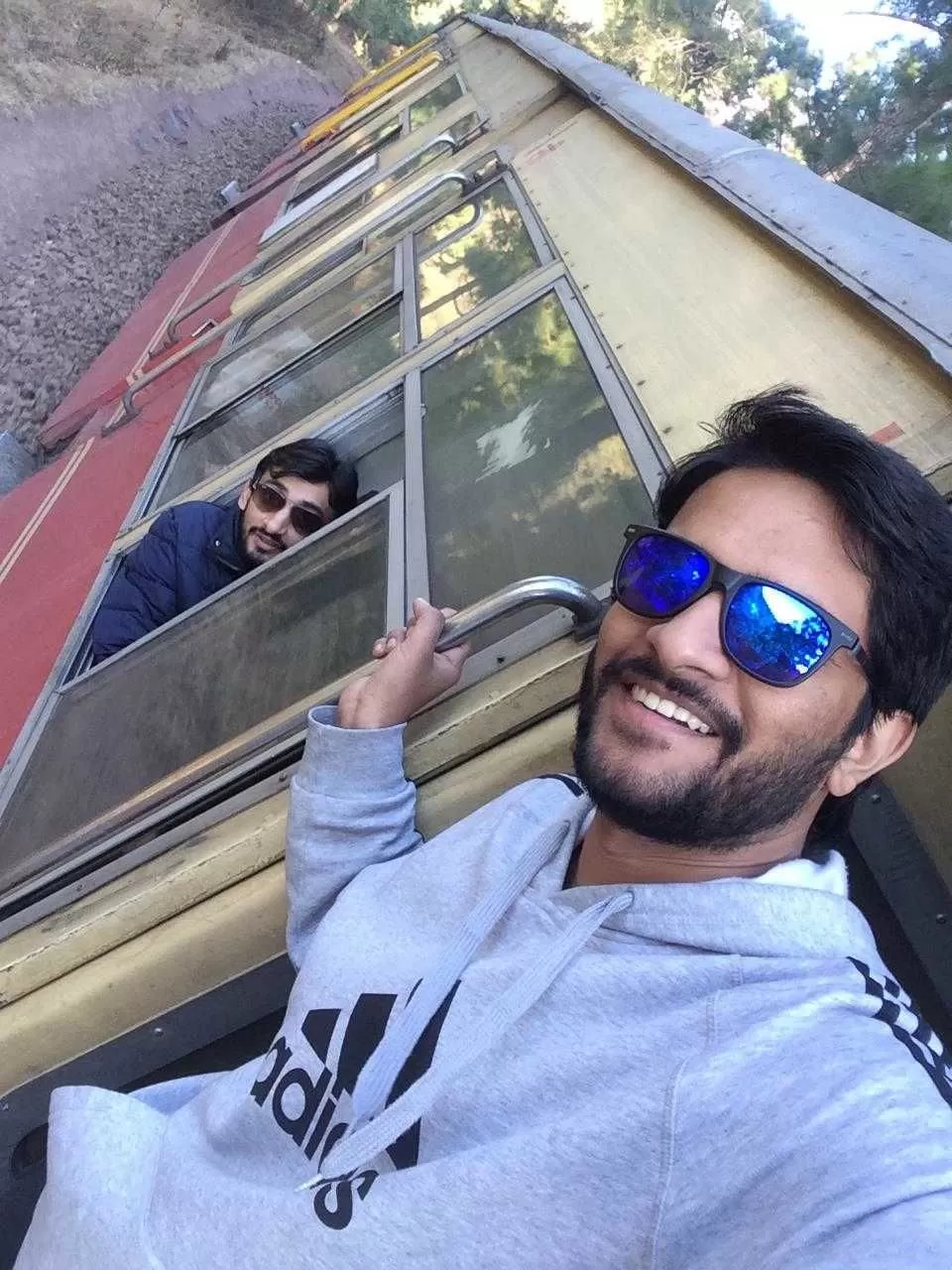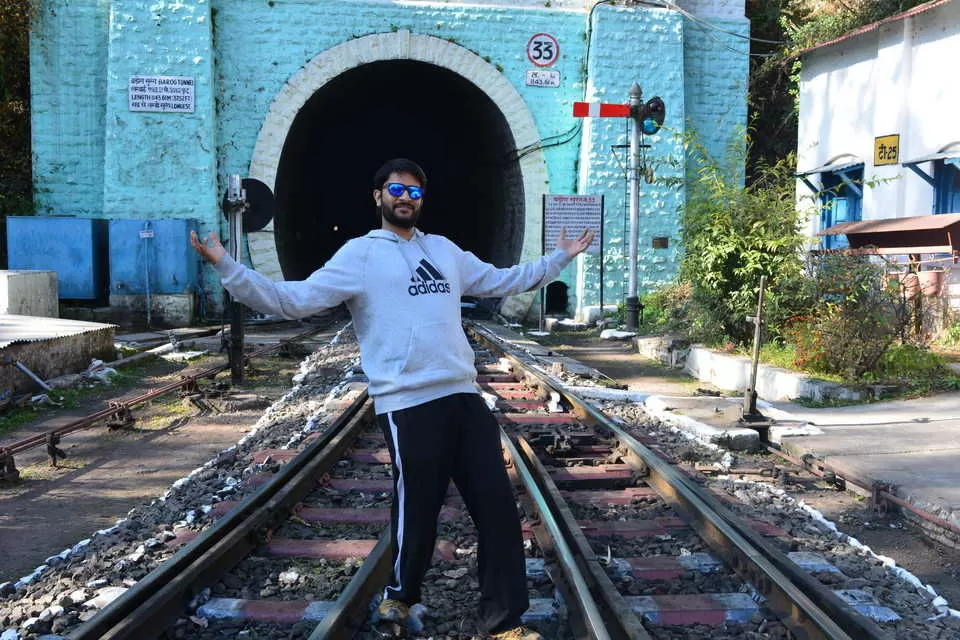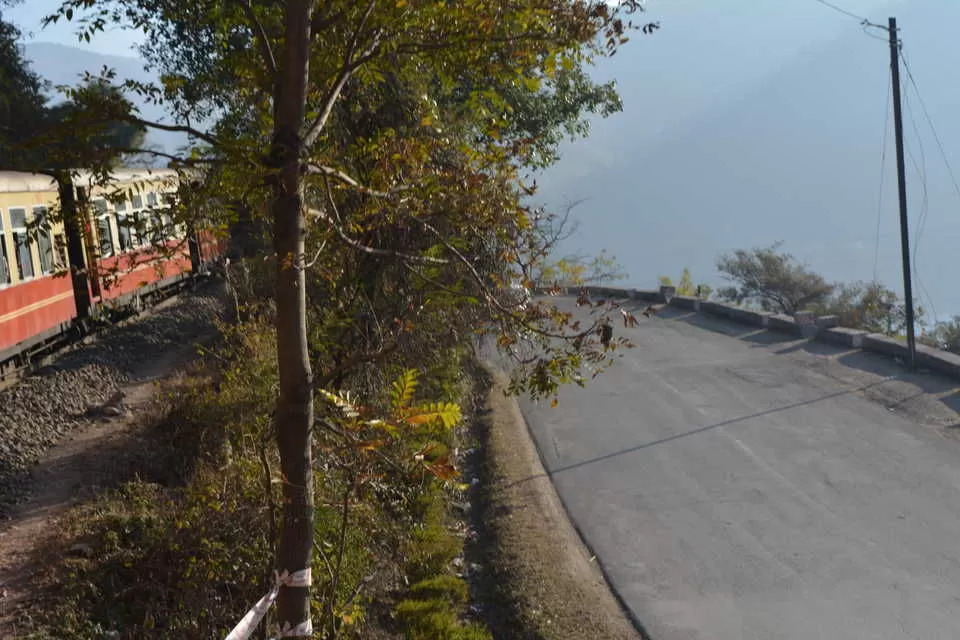 15 Jan: The Trip to Shimla Started with this beautiful Toy Train which starts from Kalka Station. It is must to experience if you are first time Traveller to Shimla. The journey is around 5 - 6 hours. In between you get to see many breathtaking views which includes valleys, hills.
If you take the train which starts at 5:30 AM or before sunrise you may get to see the sun rising behind the valley. We were not able to see the same as our train was late and sun was already shining before the train journey commenced (better luck next time):)
The train crosses more than 100 tunnels to reach Shimla. There were around 10 -12 big/small station where you can get off from train and click pictures and have refreshments. The views were awesome as one side it was hill and another side it was Valley. It was a heaven for you if you are a nature lover.
Pro tip: Please pre book the toy train seats as there are very less seats and it becomes more hectic if your tickets are not booked especially when you are with children.
After a hectic yet joyful journey we reached Shimla. Shimla Railway Station was not so far from Mall Road or the area where majority of hotels were situated. Our Hotel was Hill top Hotel. Nice, small hotel with good rooms and cooperating staff. Worth Staying for budget Travellers. After relaxing for 2-3 hours, we went to Mall Road to feel the chilling breeze of Shimla. It was -3 degree that time. FREEZING MODE ON.
Mall Road have all good restaurant chain where you can have Dinner. You can sit on the cemented chairs from where you can get breath taking view of whole valley and talk to your loved ones. The Day was over with the Toy Train journey followed by a Freezing Walk on The Mall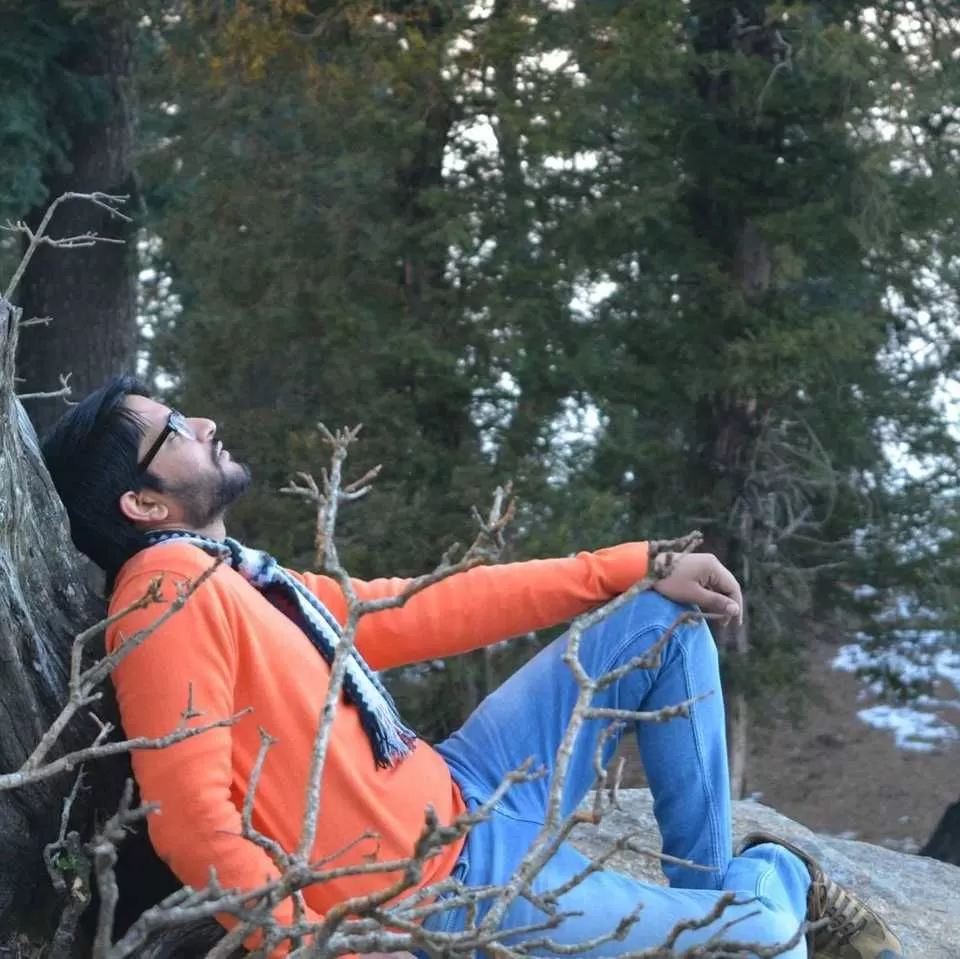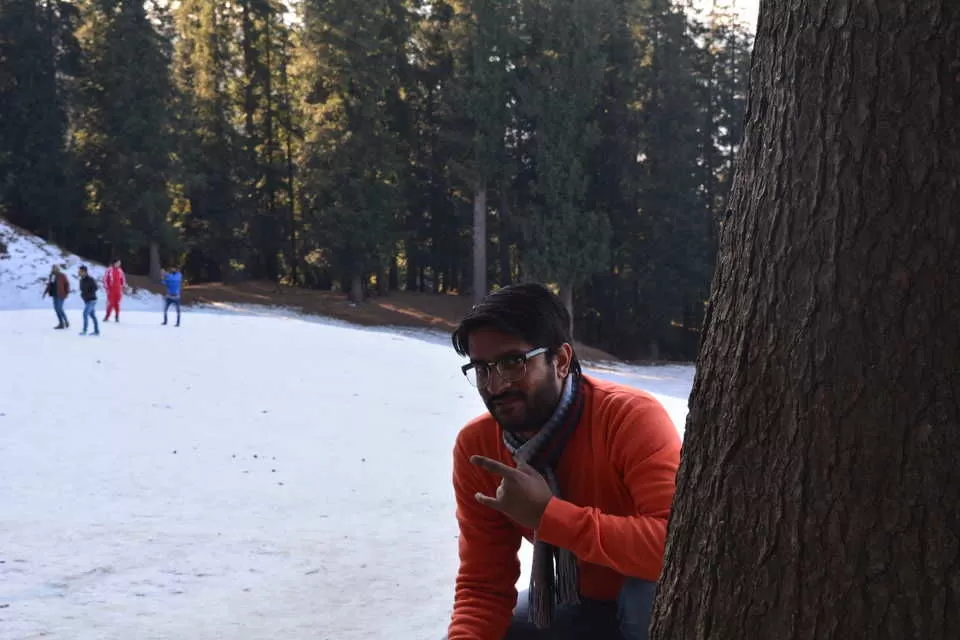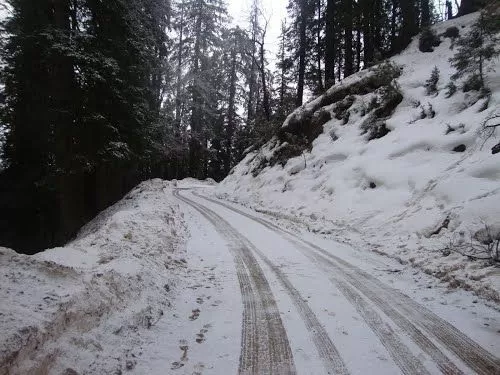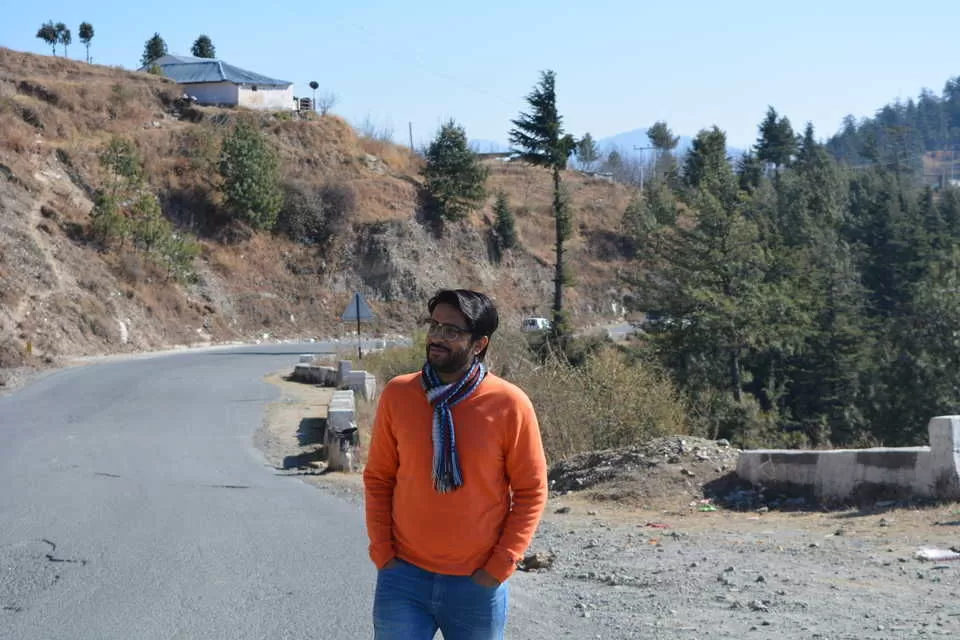 16 Jan: We have planned a Trip to Narkanda. We had hired a local driver for this day trip. After Having Paranthas on this small restaurant called Dawat Restaurant situated in Dhalli area (in Shimla) which is on the way to Narkanda based on the trench from where a view of Himalayas can be taken while having food. The Food was very cheap and you can have mind blowing paranthas in very less price.

We then started our journey towards Narkanda. This Small town is situated 65km from Shimla. On the Way you will get many small shops where you can sit and have Tea and Maggi. Of course Yes you can have Pictures clicked with the back cover of Himalayan Ranges making them a moment.
Finally we reached Narkanda and our driver dropped us in the parking area from where we have to trek to the area where the snow was. The snow was not so much but the people were enjoying especially children. I was upset as I thought that we will get to see huge amount of Snow. Then suddenly a call came, it was actually my boss who told me to go to Temple situated on peak.
We called our driver who eventually denied to go to peak as the road is very dangerous and it is risky to go there as it was one way and there was snow on road. We managed to convince him to go there.
We saw many cars coming back without going till the top due to risk factor. Our driver dropped us to a place from where we have to trek and cars cannot go beyond that level due to snow on roads.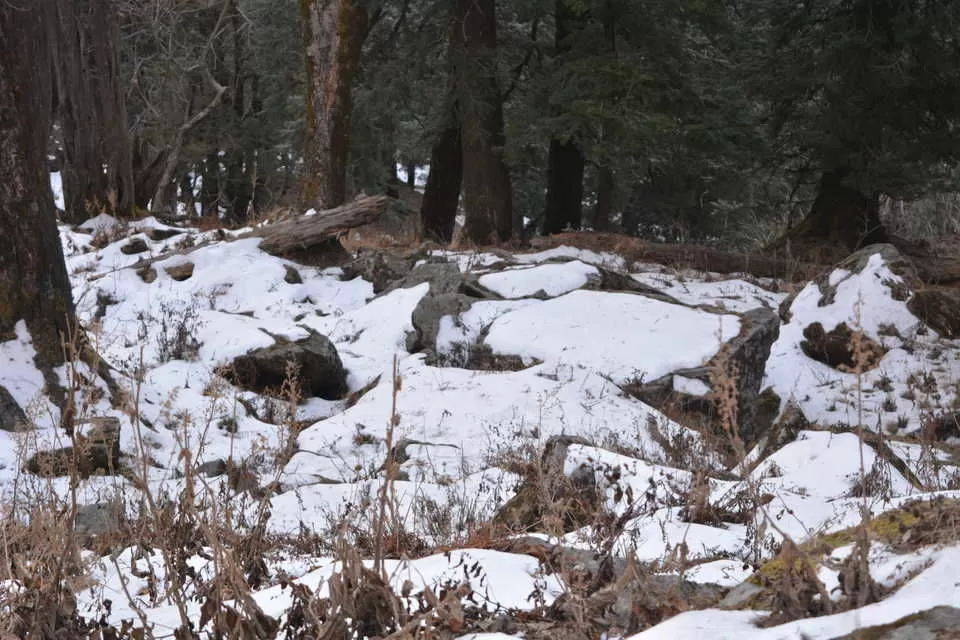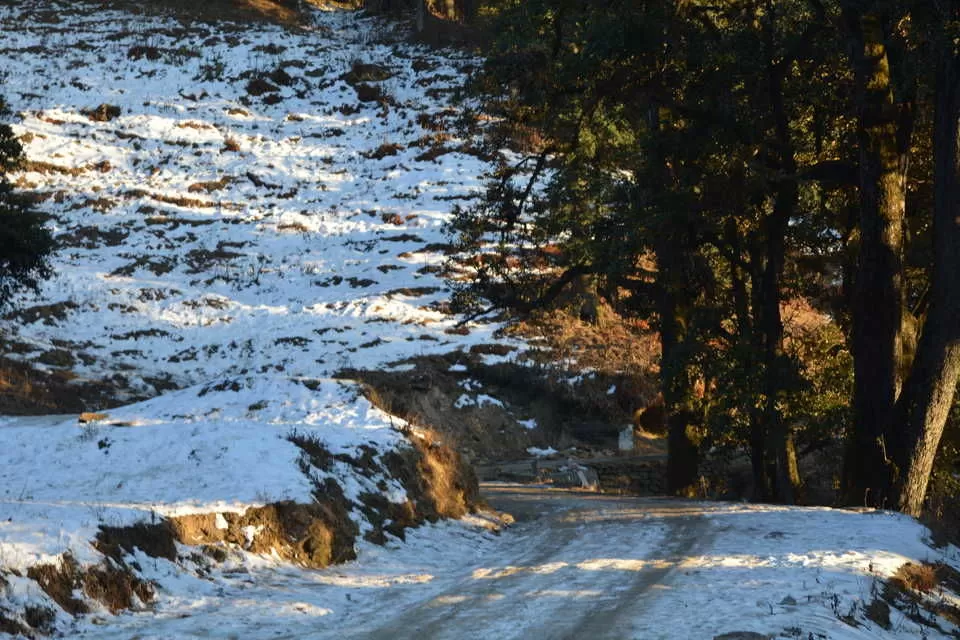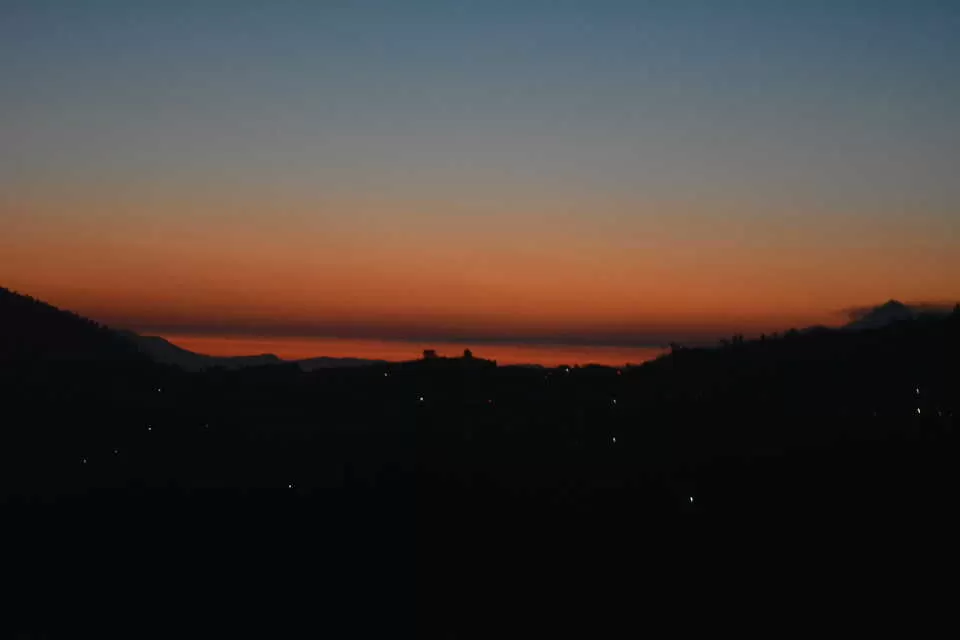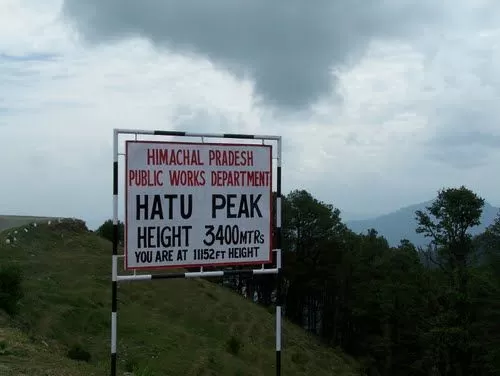 The trek was of about 2-2.5 Kms. Snow was all over road. I was excited so much that I started walking on snow without any help. I fell down 2-3 times as there was nothing which I can get hold of. But finally after a Trek of 1 hour, we reached at The Hatu Peak. I was like WOW. The view was awesome and it was worth watching snow after a long trek.
"Woh kehte hai ki agar kisi cheez ko dil se chaho toh poori kayanat usse tumse milaane ki sazish mein lag jaati hai"
The Temperature was -4 Degree at 5 in the evening. After an hour staying in peace, we started coming back down and finally we found our driver and started our journey back to Shimla. The Day finished with lot of pictures and scenic views.
Pro tip: Please wear Sport Shoes while walking in snow so that you cannot slip.
17 Jan: This day started a little late due to last day's tiredness, But as i don't have much idea about what to see now except the natural beauty. I called my friend who spent her whole childhood in Shimla. She told me to go to this place called Indian Institute of Advanced Studies. My First expression was "What, a college? No Sorry tell me some other places please." Her Words were "Dude First Go there and then react". I said lets go and see. I took My DSLR and went to IIAS. It was 4-5 Kms from Mall Road.
This Place looks like a Scottish castle made in English Era. It was built as a home for Lord Dufferin who was the viceroy of India and was called as viceroy lodge.
The Famous Shimla Conference was held here and you can find various pictures related to same inside the 3 halls (visitors are not allowed to go beyond these 3 halls). Many other Scottish architecture can be seen here (A WALL CLOCK, LIBRARY and FIRE CONTROL CEILINGS). I was so amazed to see such beautiful architecture made in 18th century. This place is now called as THE PRESIDENT HOUSE.
While coming back, there was a small shop where you can have momos and soup. Ultimate soup, you can't find same in Delhi or other metro cities. This shop is just outside the main gate of IIAS.
Pro tip: Please visit this place if you are going to Shimla. A guided tour happens every hour in which you will get to know the history of this castle.
The time came to leave this beautiful valley. As we Say "Never Say Goodbye, because saying good bye means going away and going away means forgetting."