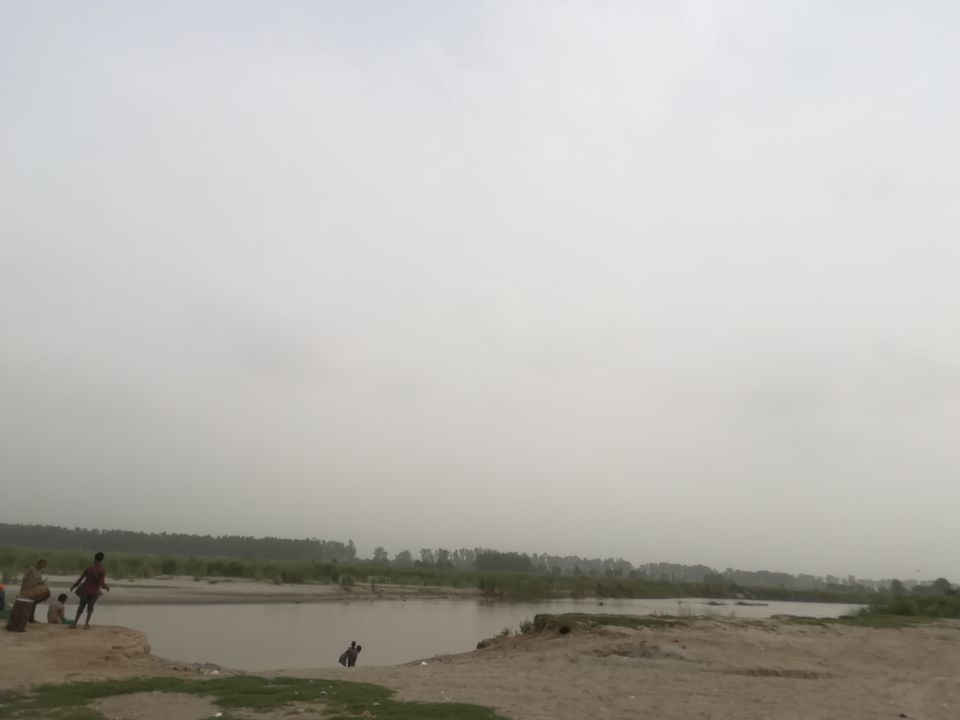 Nowadays in India its a season of monsoon. You really don't want to travel. But in my opinion its the best time travel to feel the real travel experience. Because every place is less crowded. And u will get discounts on ur trips.
So I have decided to explore my home town ludhiana, punjab india. I have gone there so many time. But this time I want to see that place as a traveller.
There is not much to explore but yes 'beauty lies in the eyes of beholder'. So in my opinion  there is lots to explore.
I decide to explore the river satluj which is near by my home town. Its near village nagar, phillaur, ludhiana. People used to go there on spiritual purpose. My all cousin n me decided to enjoy this majestic view. We just go their with bike. And new thing i notice there is boating. People use it to cross the river. We take that boat to enjoy boating. We simply enjoy this serenic view.  Not at all crowded. And if you are alone and you have bad day or bad mood. You can sit alone and enjoy the beautiful serene. From ludhiana station it will take 10rs to go there. I took train from delhi to ludhiana. It will take 5 hours.