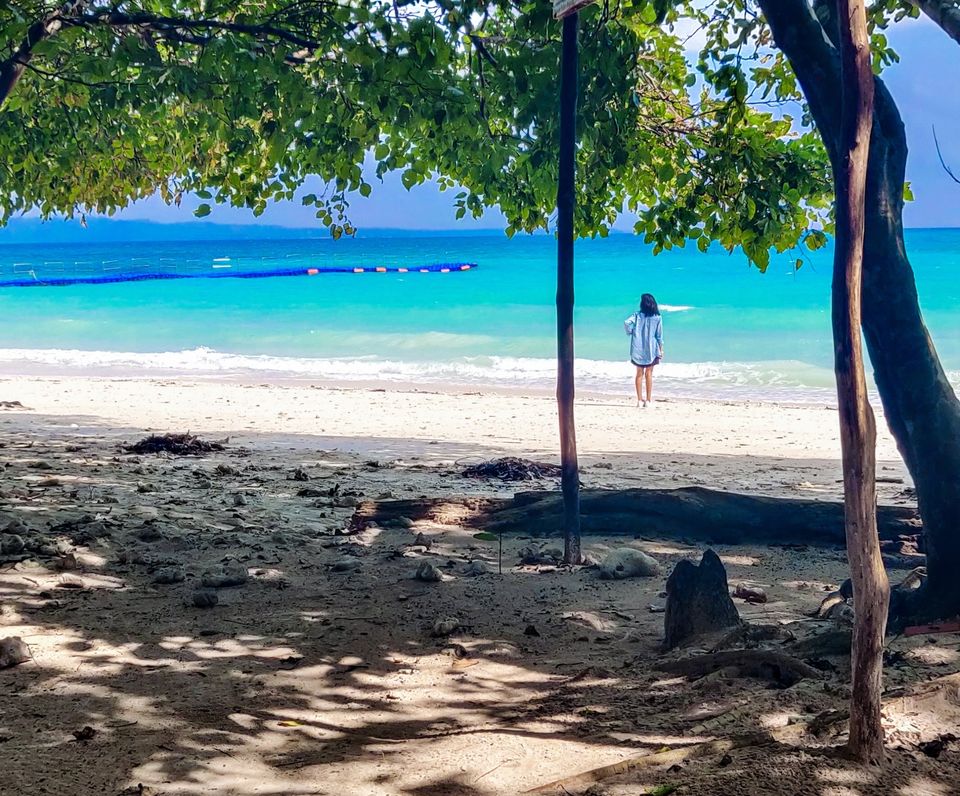 Corbyn's Cove Beach is the coconut- palm fringed beach situated few kilometers away from Port Blair town.
Activities : Seakart self drive experience, (Cost: RS 3000 per person)
We couldn't visit the Cellular Jail on our first day as it was already closed when we got back from Corbyn's Cove Beach, so we decided to visit the Cellular Jail once we have visited the rest of the sights.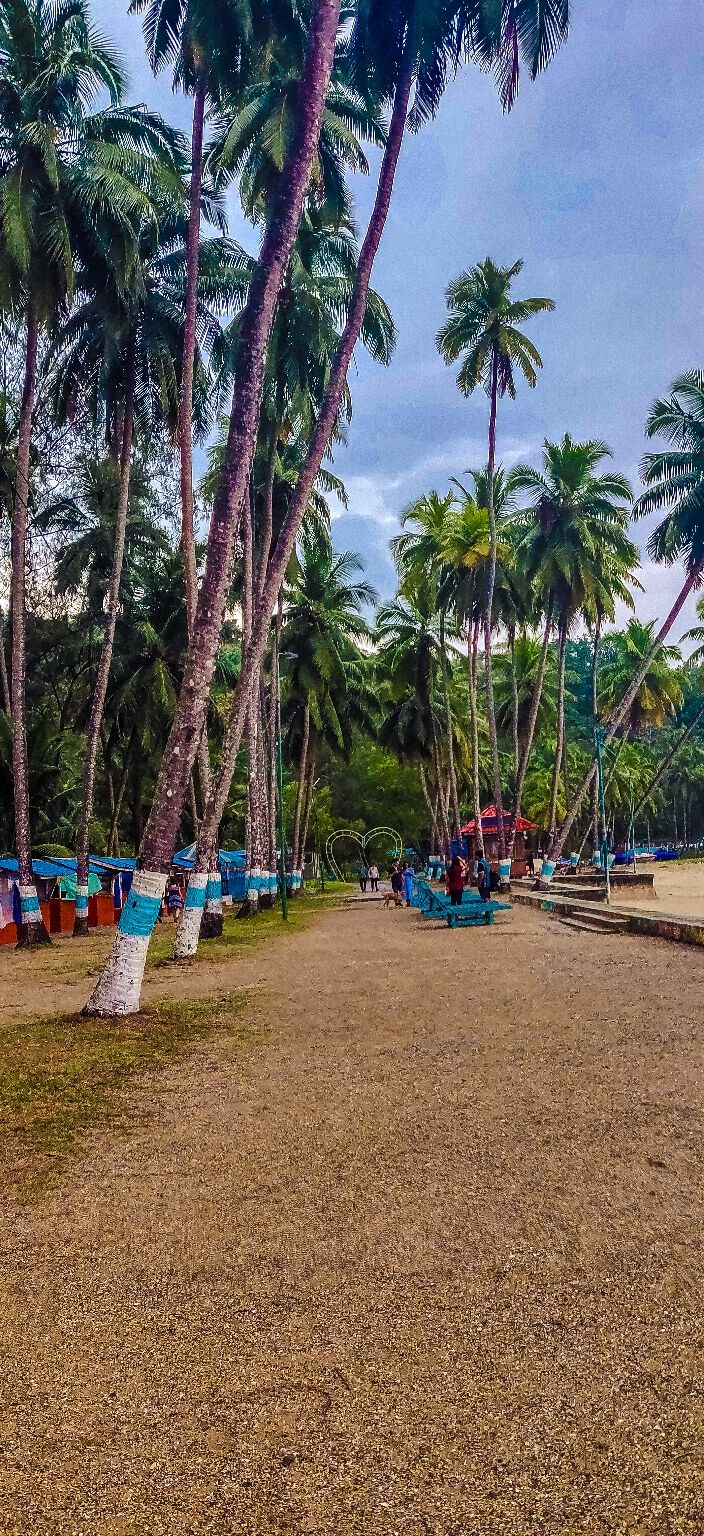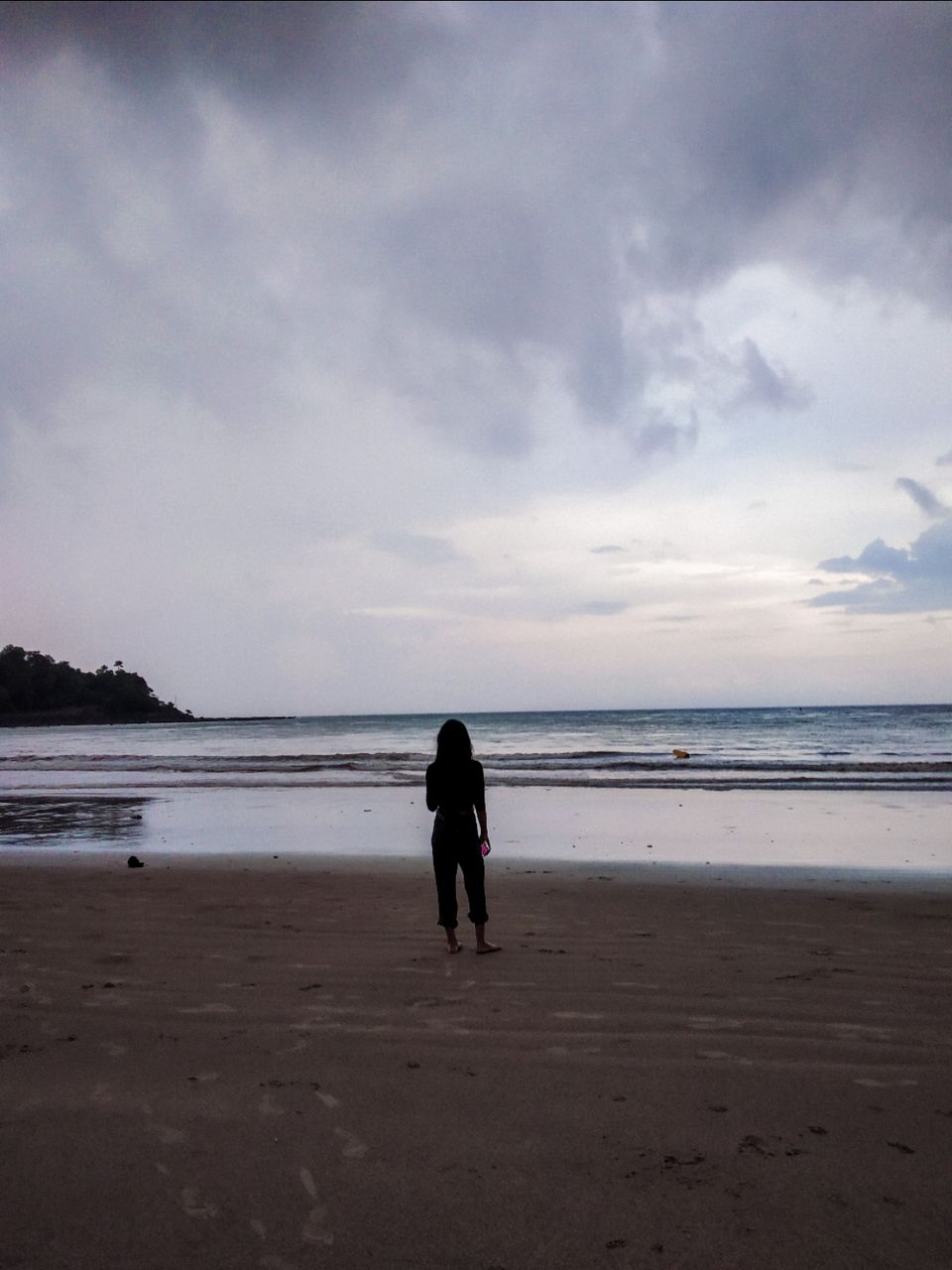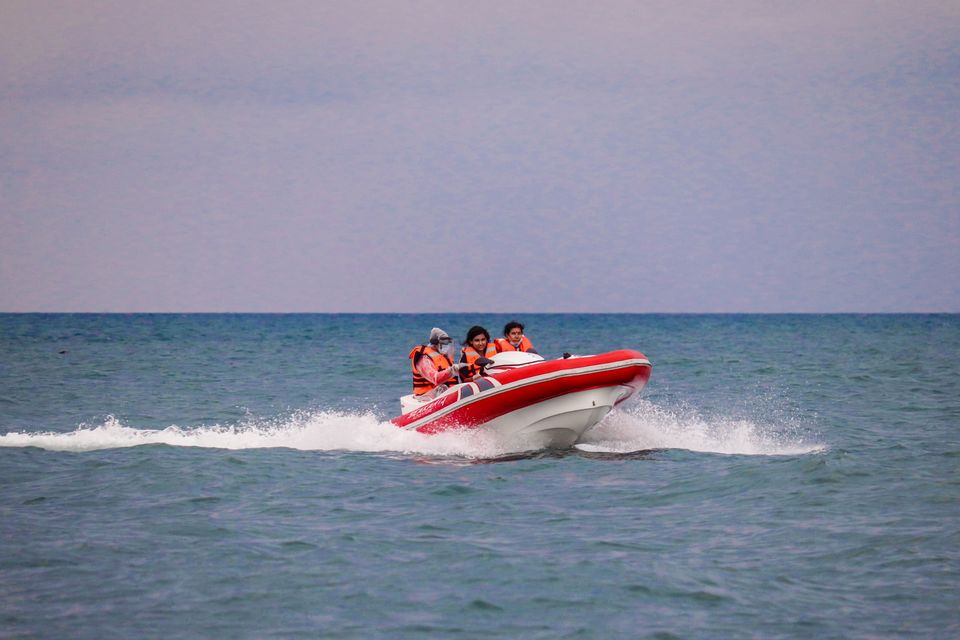 Port Blair to Halvelock by public ferry(private ferries weren't available due to covid19)
Small beach and sunset view point, ideal for swimming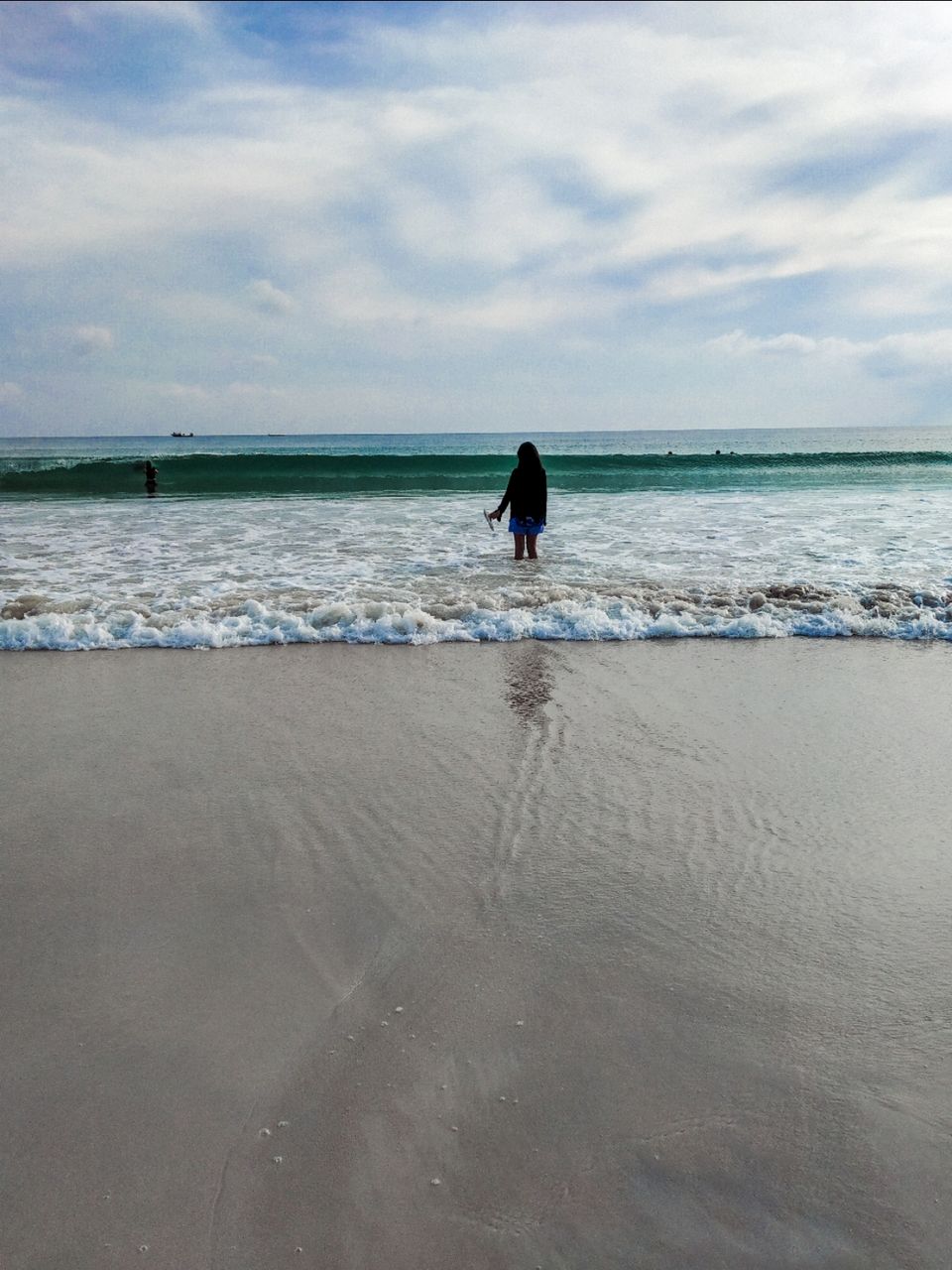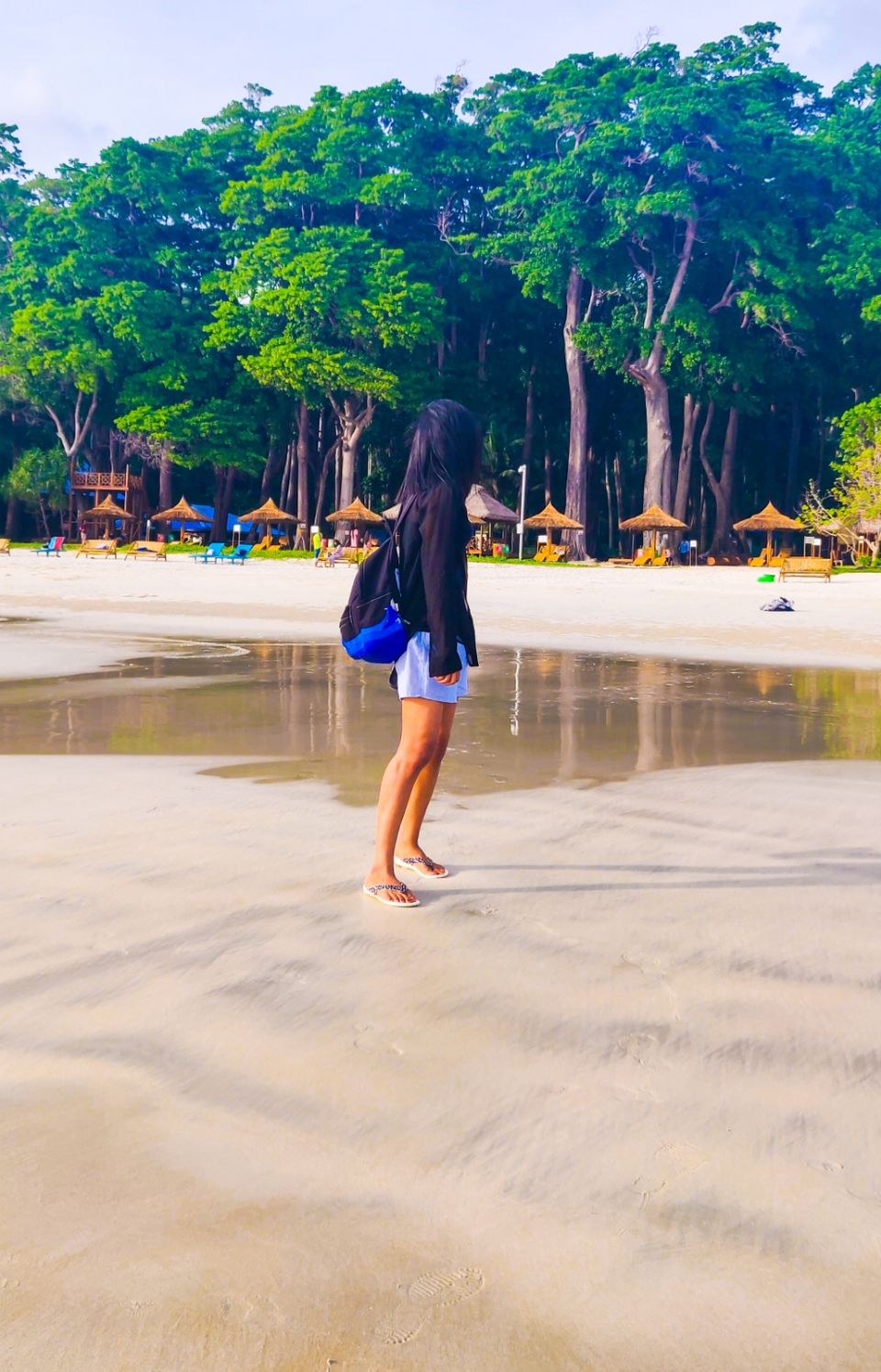 Activities in Halvelock:
Scuba Diving ( RS 3500 for one person)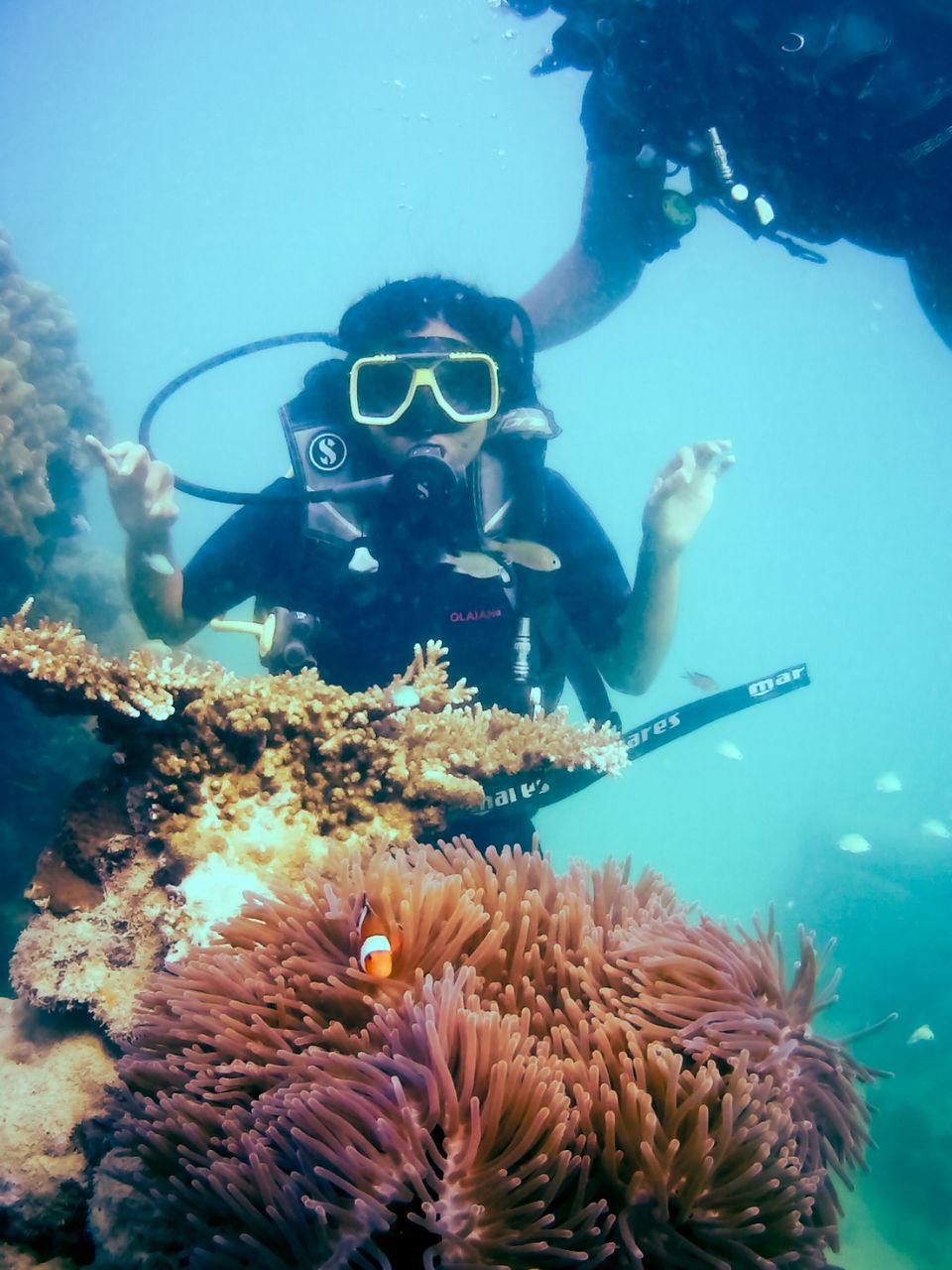 Kayaking (RS 2500 per person)
We did kayaking at night and the experience was out of this world. We were a bit scared at first as it was dark, it was about 9 PM. We were told that we will get to see the Bioluminescence effect, that's why I decided to do at night, we did see it, though it wasn't that impressive, but the ride alone was so much more than we expected, so have nothing to complain, our guide was quite friendly and he shared his experiences & stories from his childhood throughout the ride. The whole ride was like a beautiful dream, it was exciting yet peaceful.
One glance was more than enough for us to fall in love with this beautiful beach, for someone who had never seen beaches with white sand and pure blue water, it felt like a dreamland to us. We spent hours there doing nothing but walking, sitting by the beach and, still felt like it wasn't enough.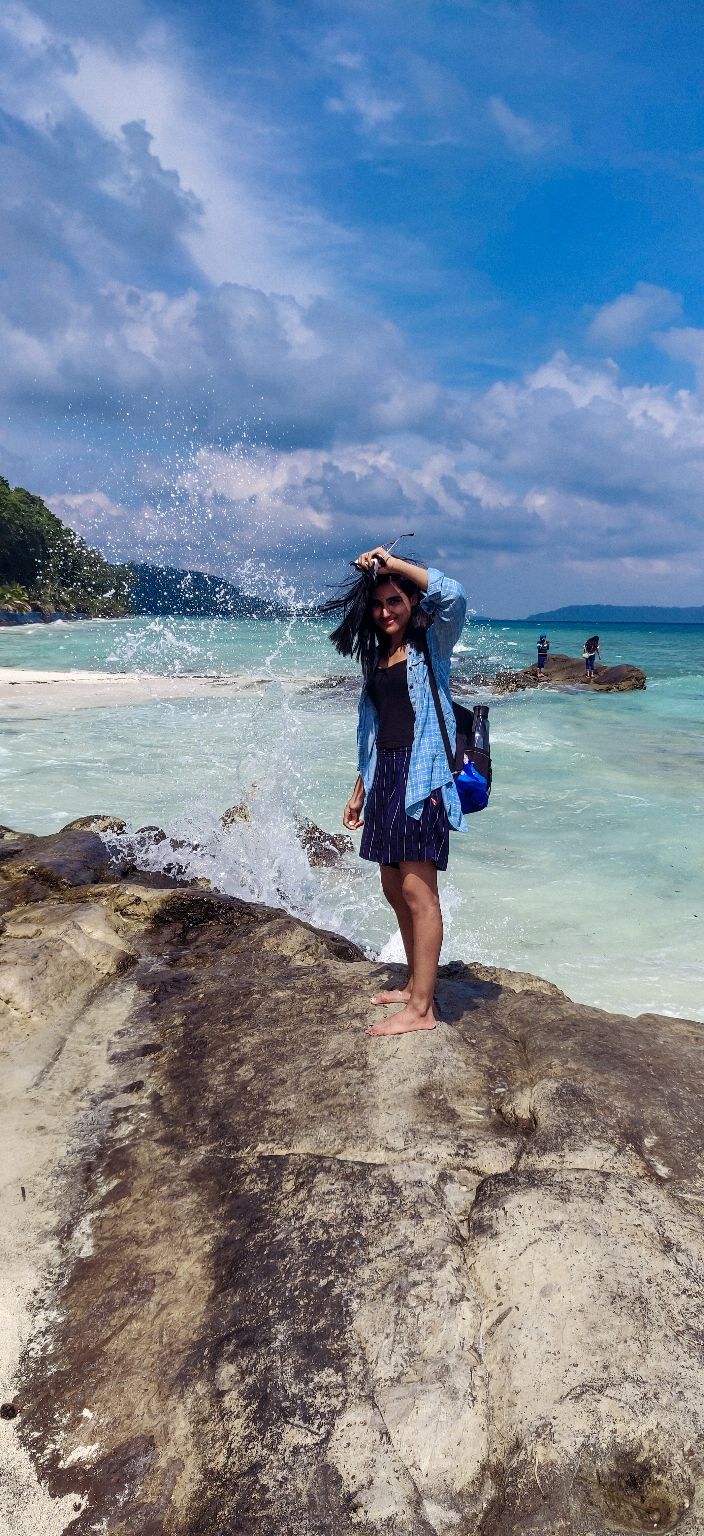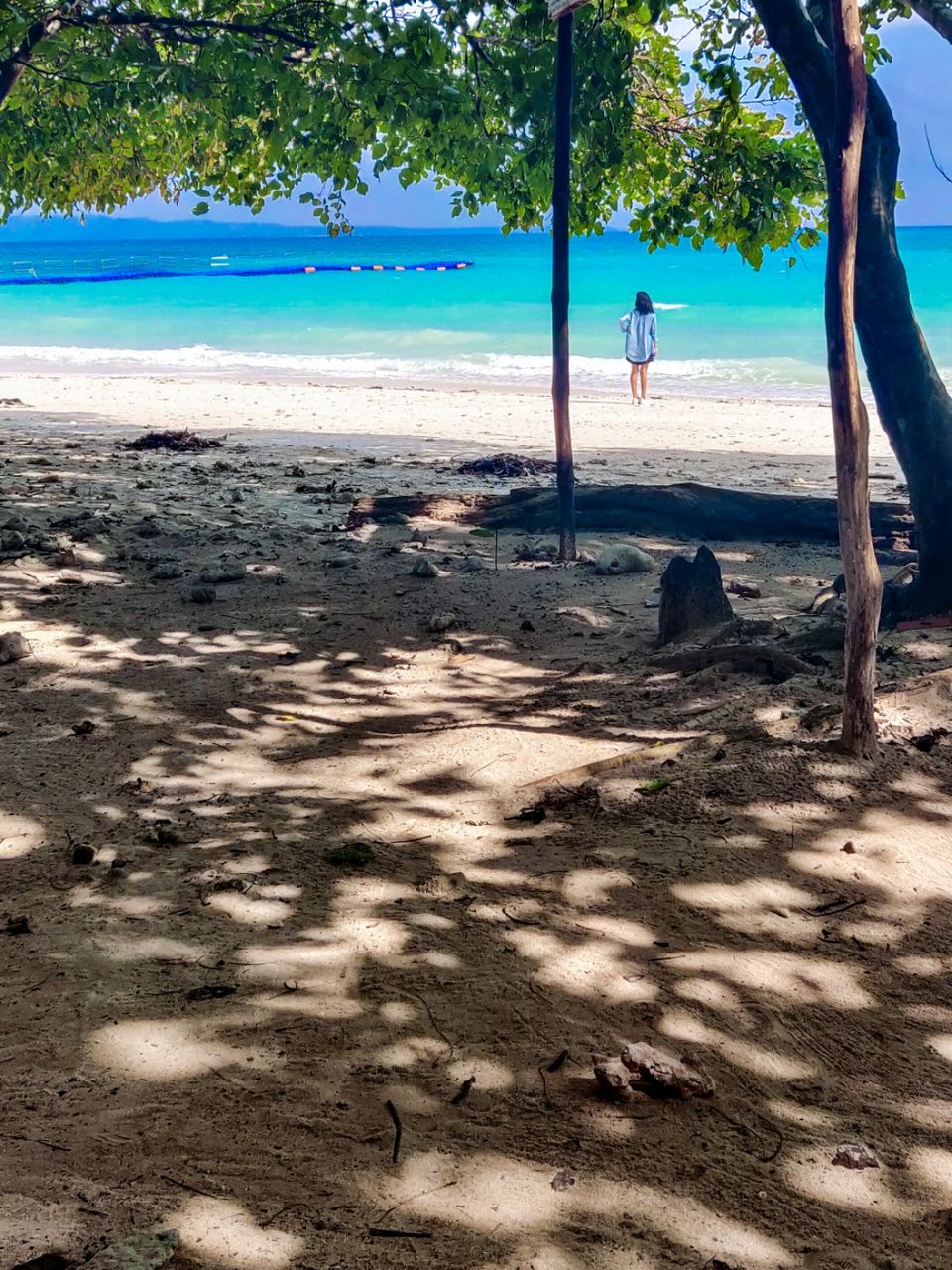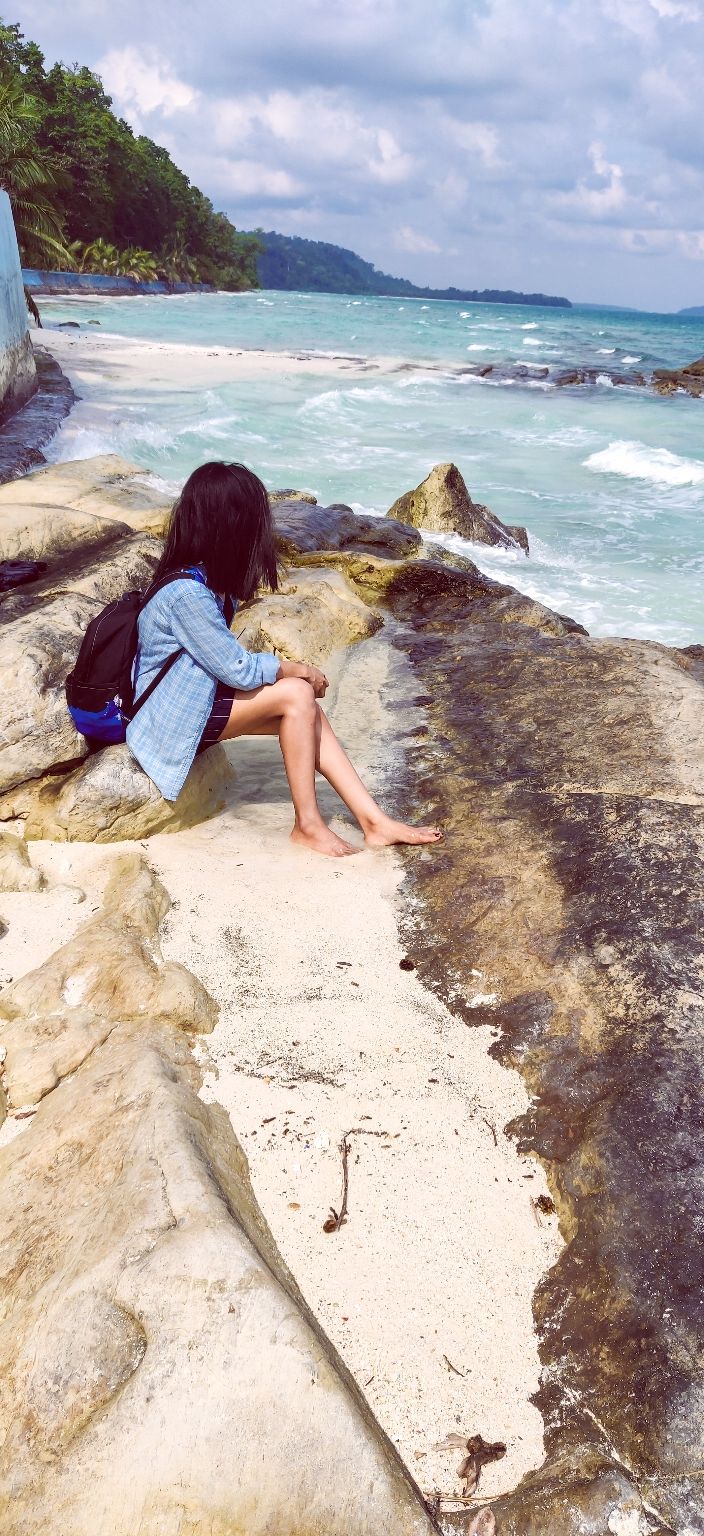 Havelock to Neill Island by public ferry
A beautiful picturesque beach where you get to spot few sea animals and also feed fishes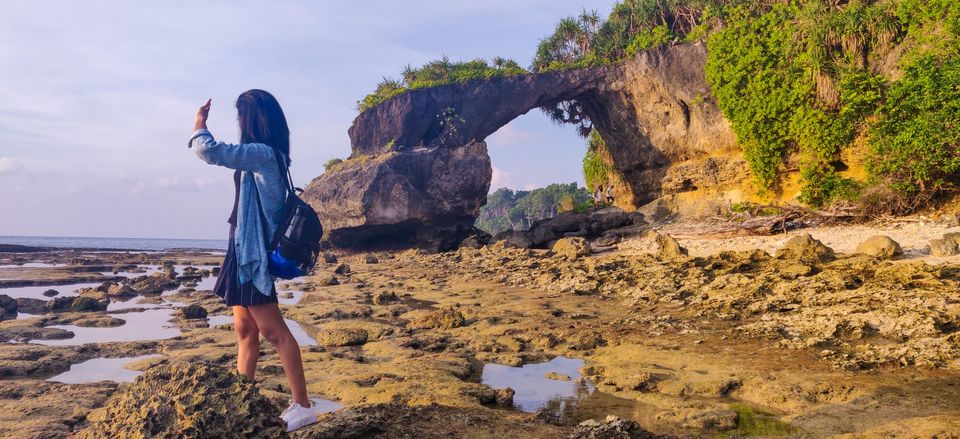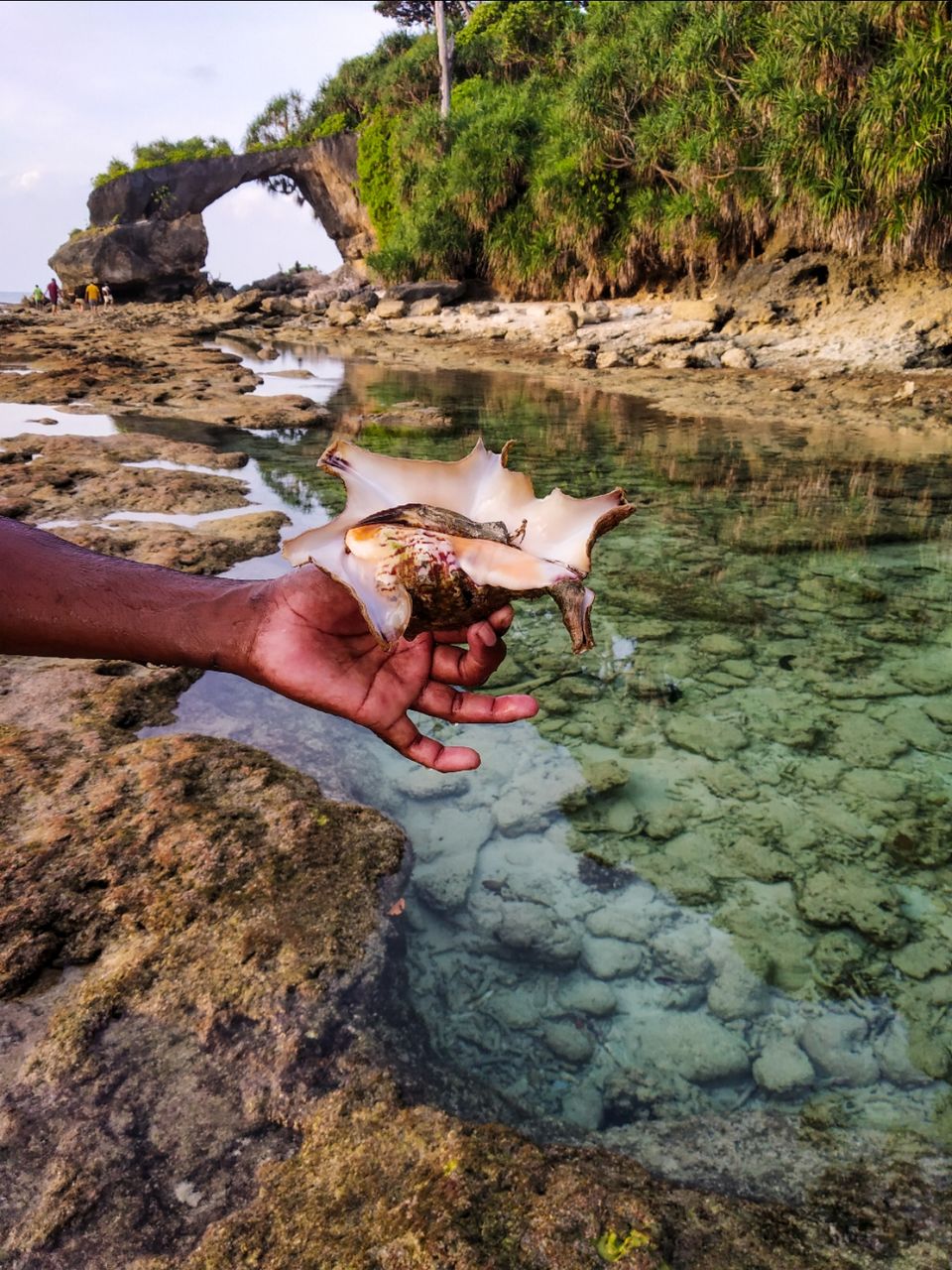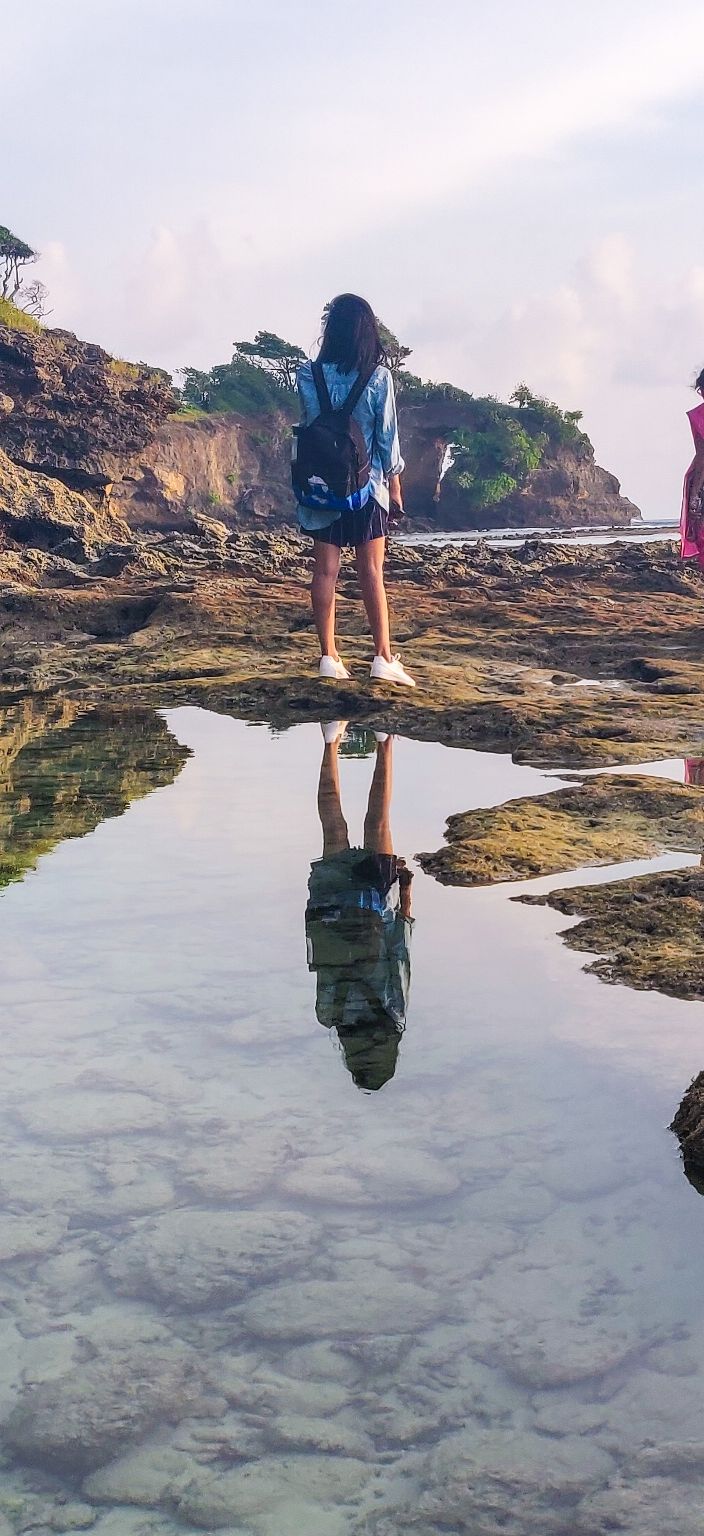 Bharatpur Beach : Peaceful & perfect for photography, you can also experience some water activities here.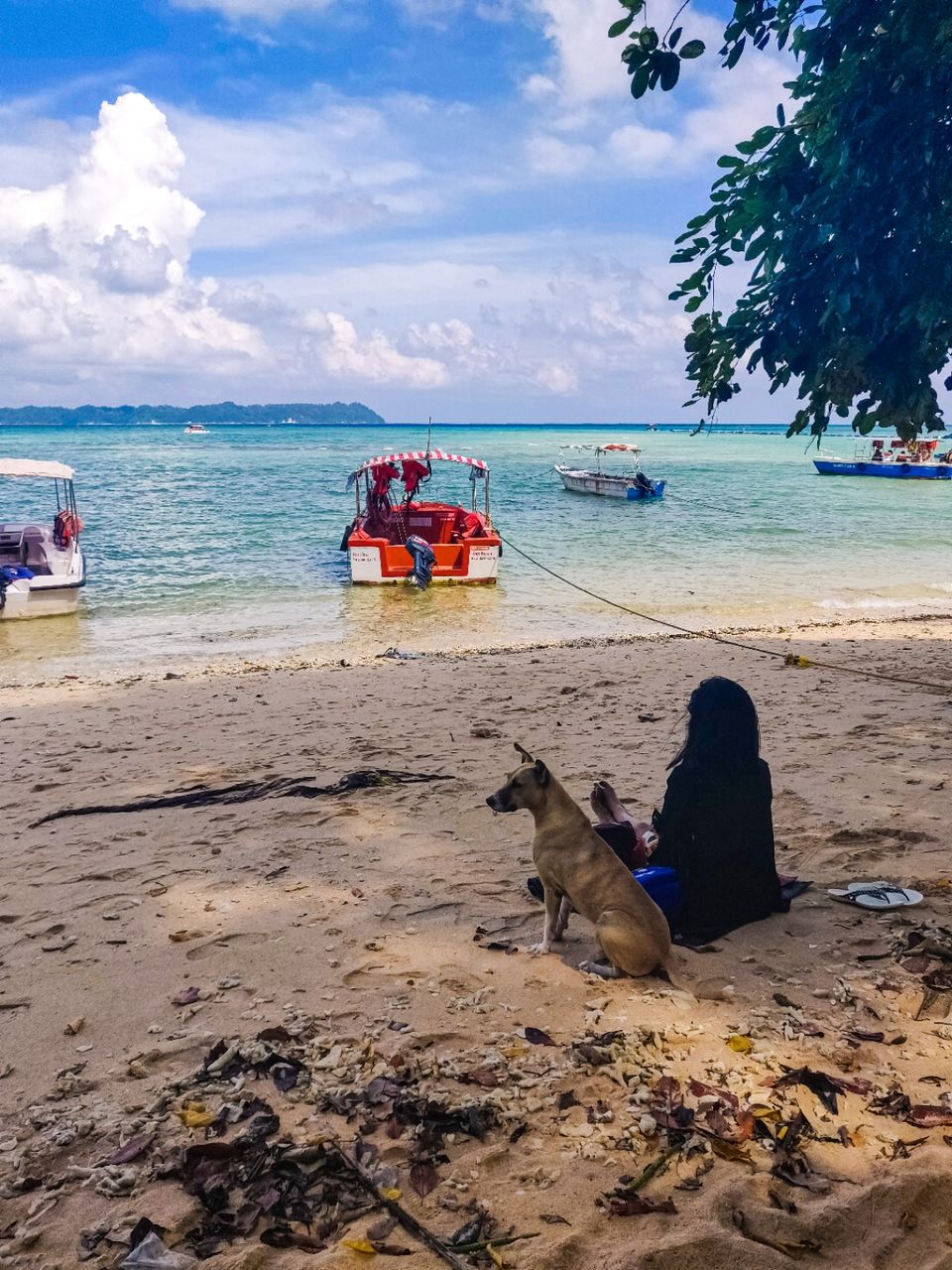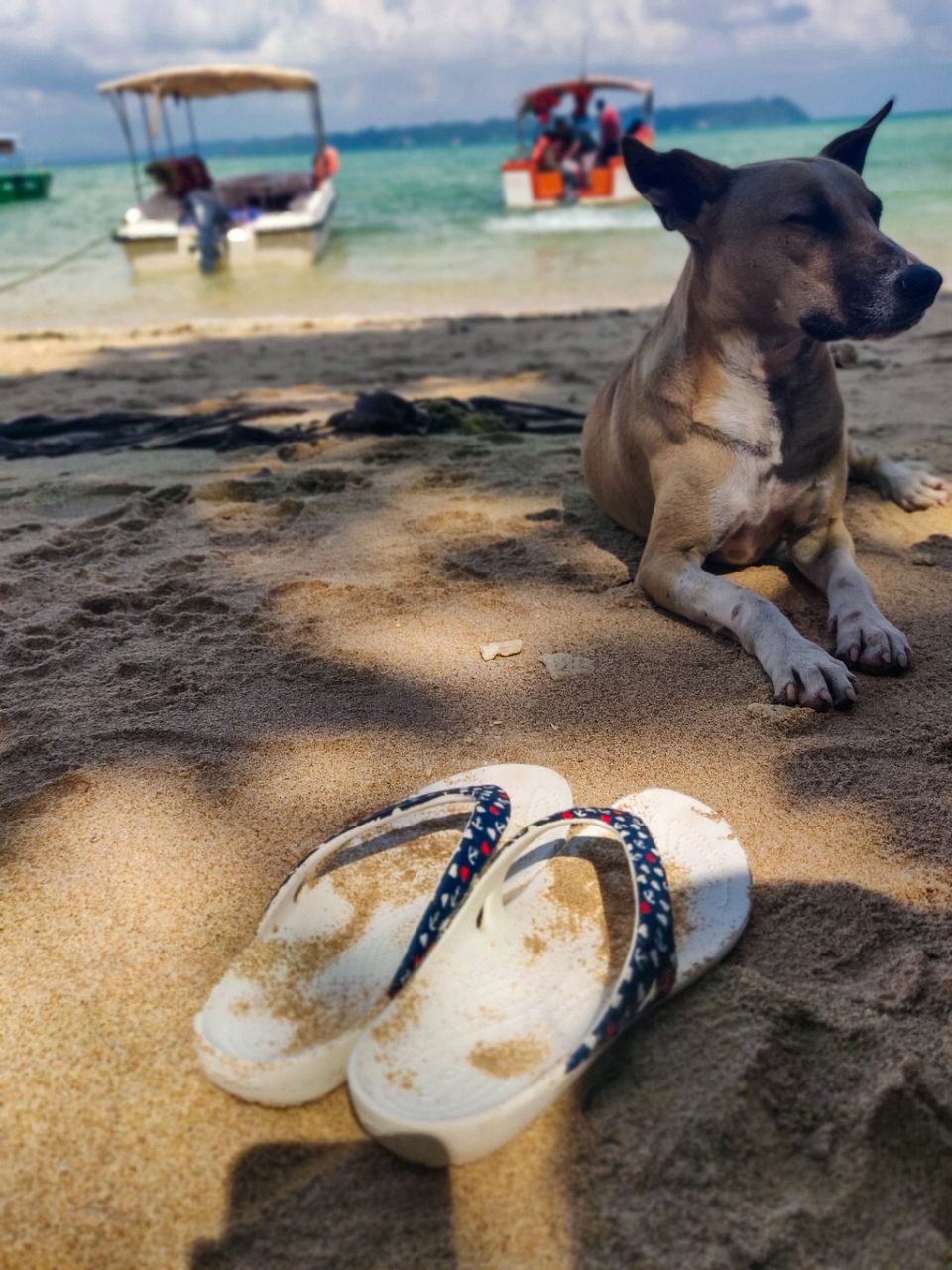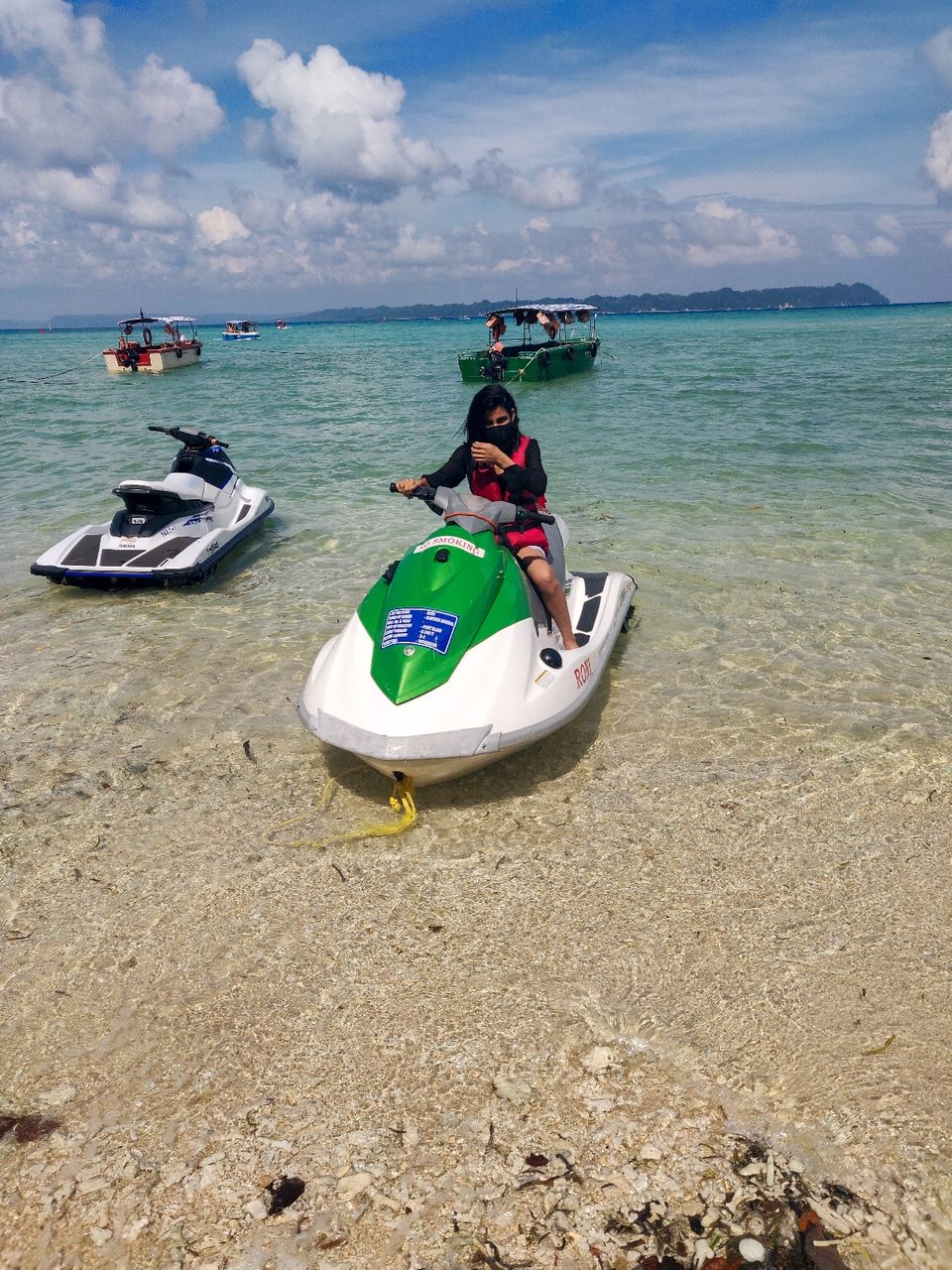 Neil to Port Blair by public ferry
Coral reef can be seen here. For scuba diving or snorkeling I recommend this place, cause not only the prices are cheaper but also according to locals you get better/clearer views here.
Activities: Glass Bottom Boat fun ride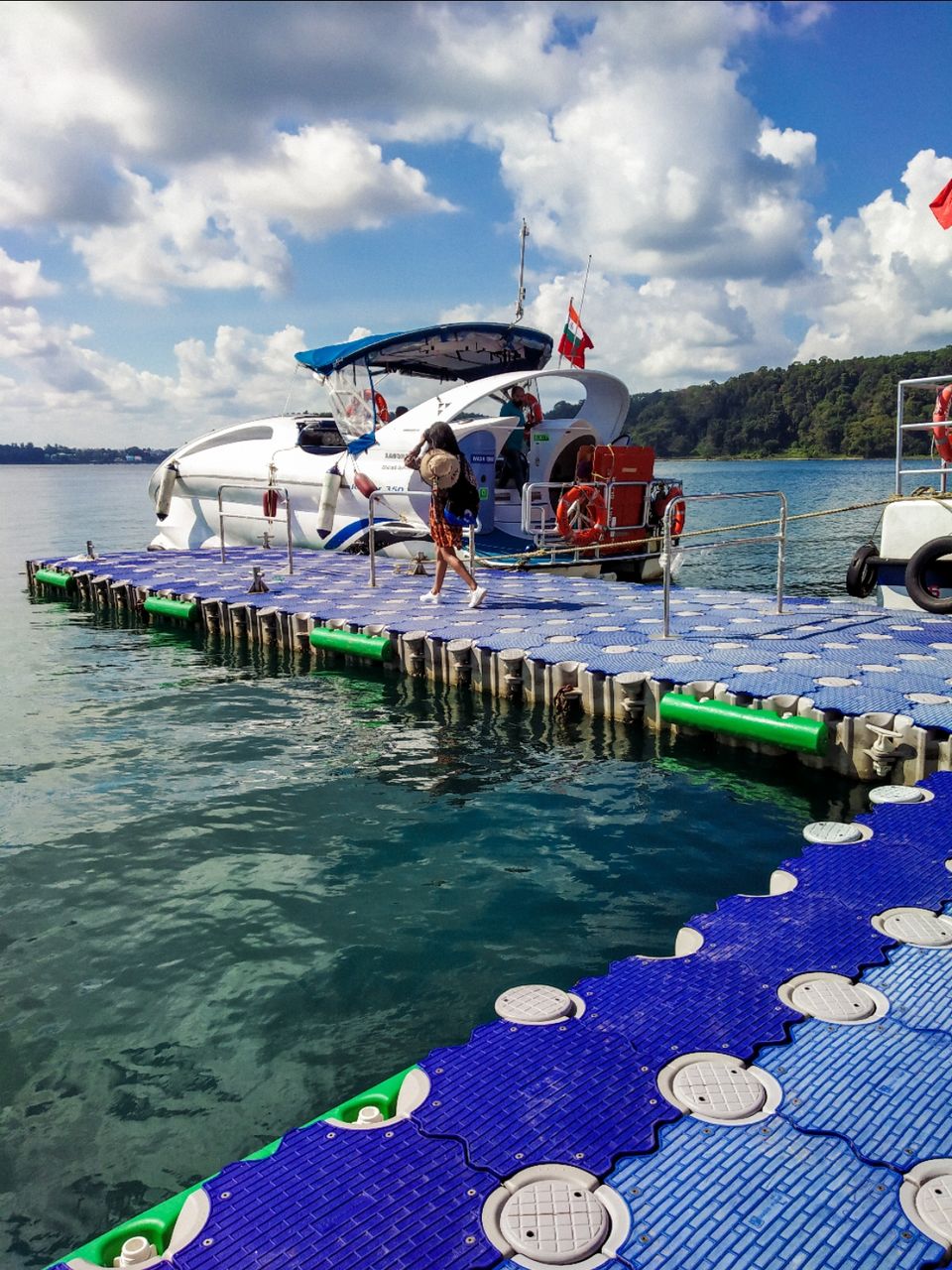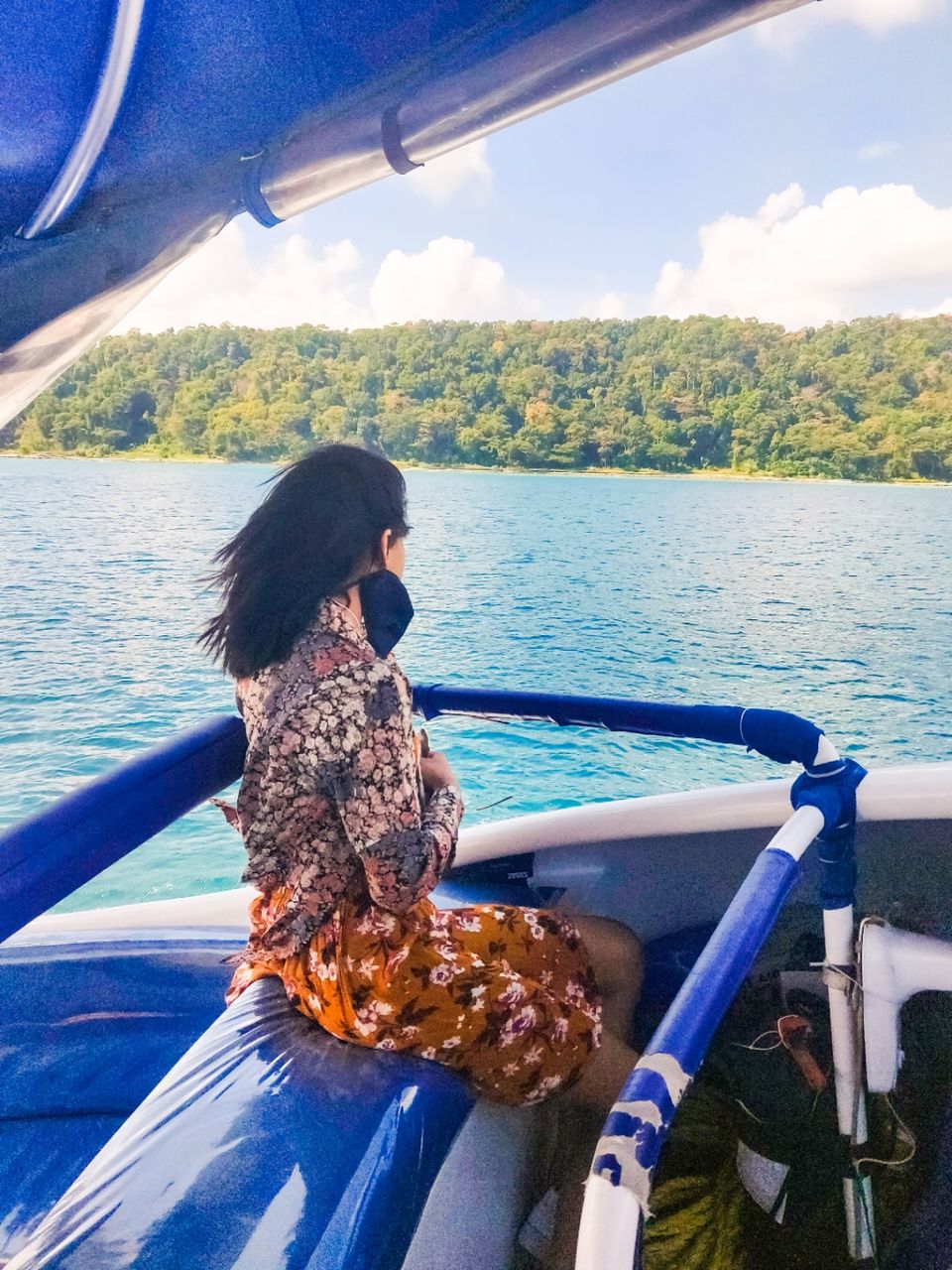 Now known as Netaji Subhas Chandra Bose Island. You can take a golf cart to cover all the spots within an hour. There are a lot of friendly deers here and if you are lucky you might also spot peacocks.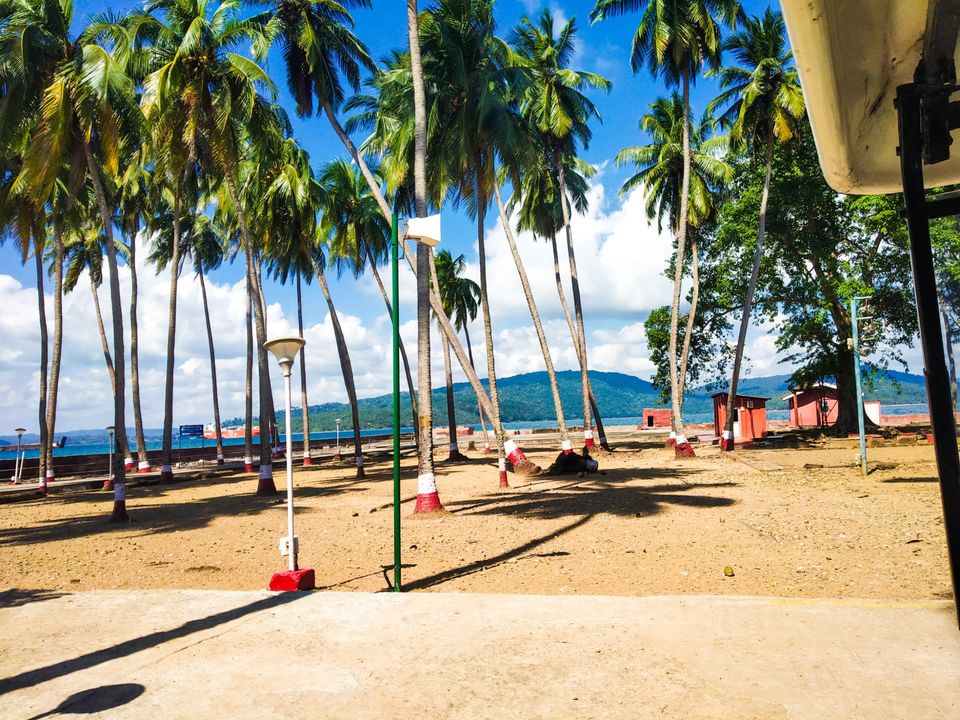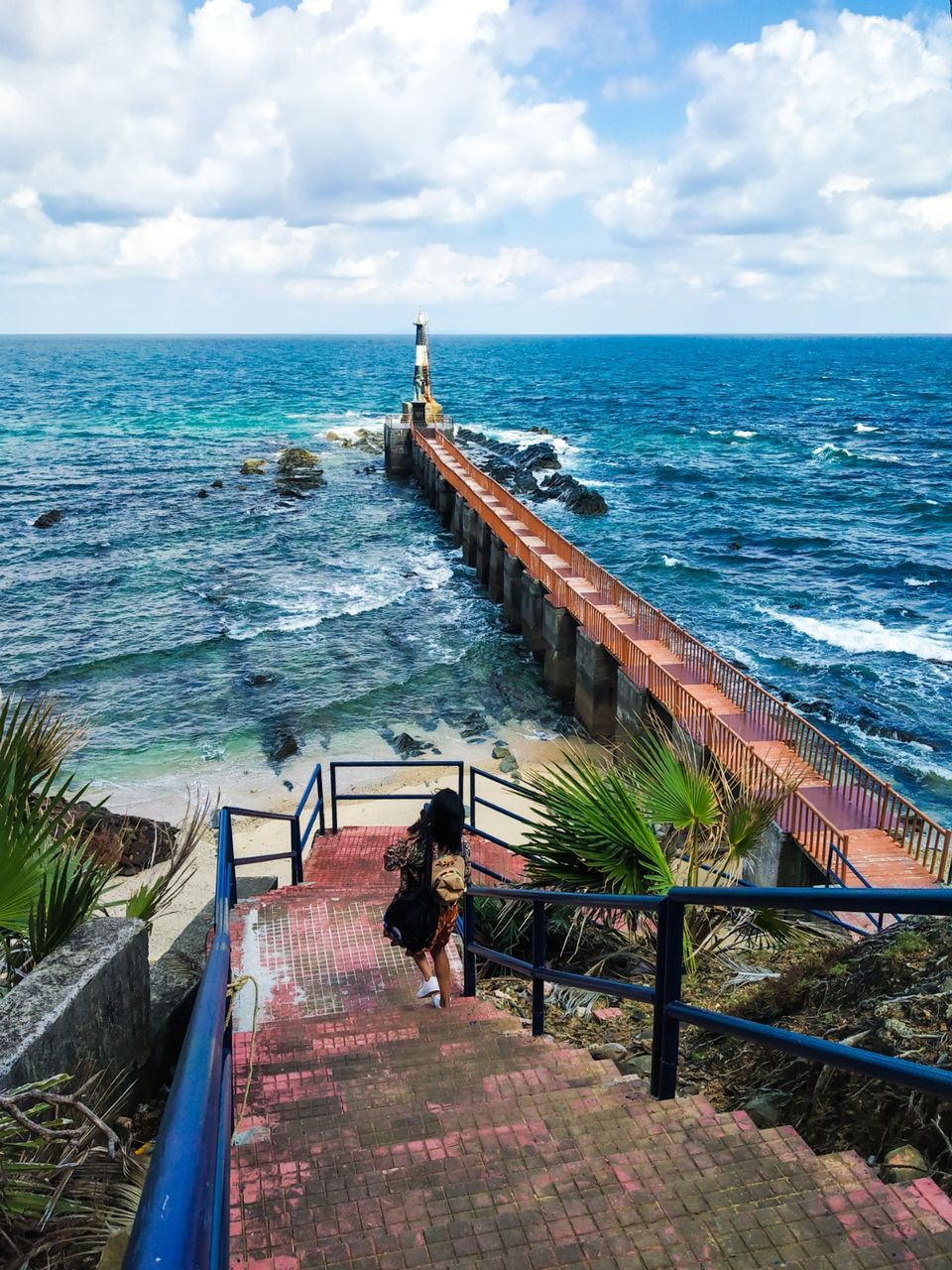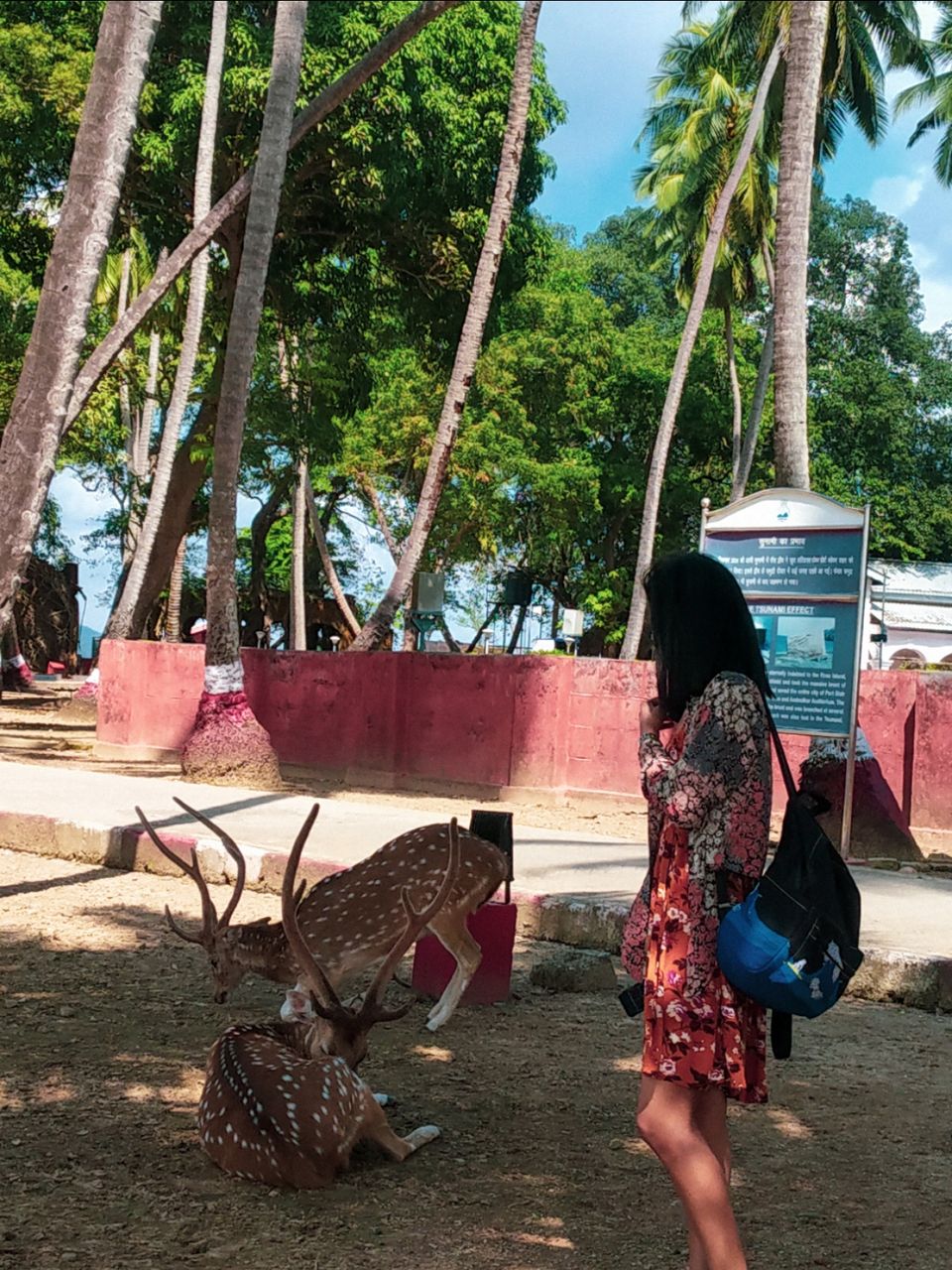 You must not miss the Light and Sound show here, you will get to know the story behind the Cellular Jail, why it's called Cellular Jail, how badly the prisoners were treated and how bravely they fought back. It was heartbreaking and absolutely amazing, you are sure to feel patriotic, even if it's just for a moment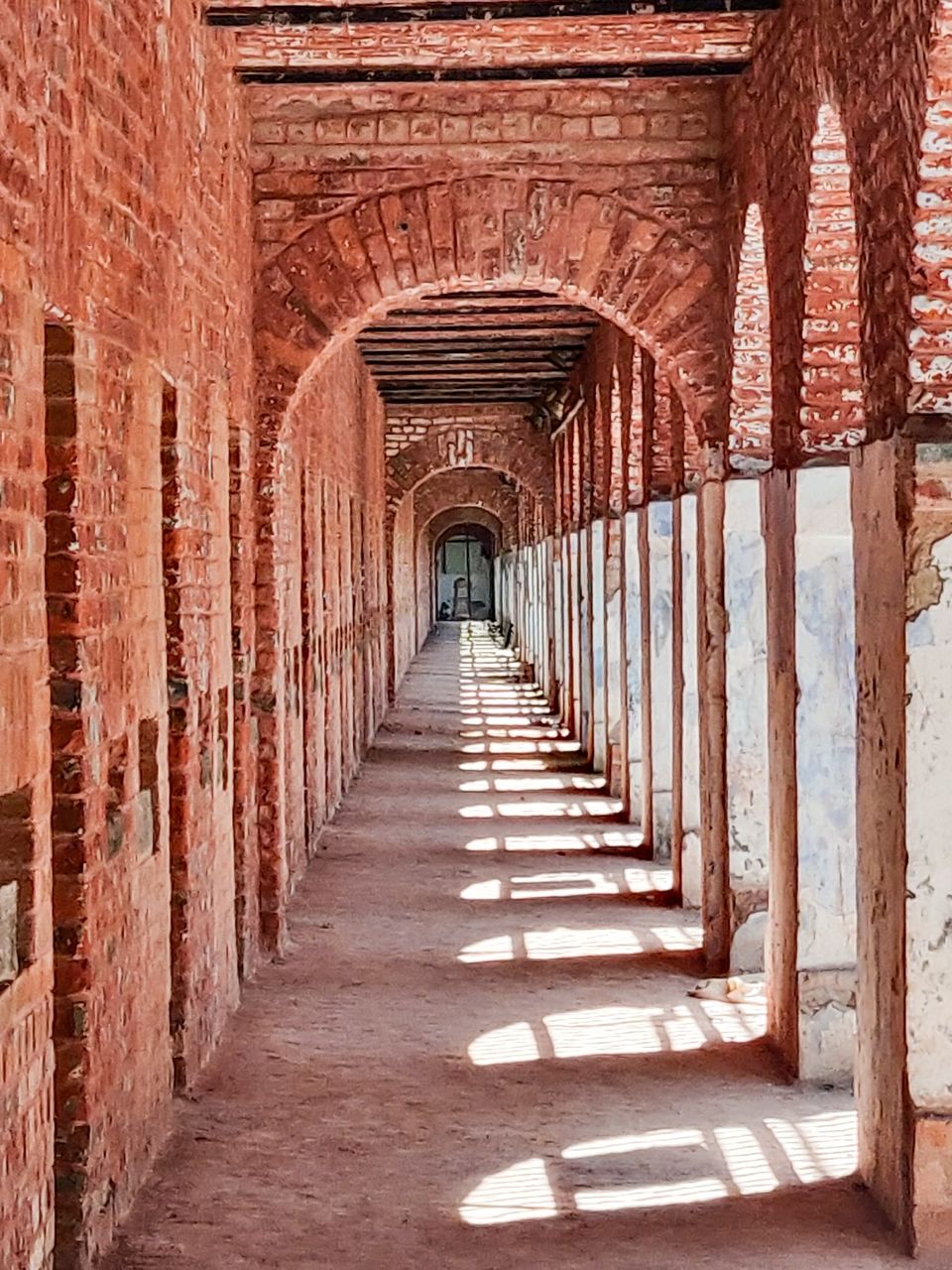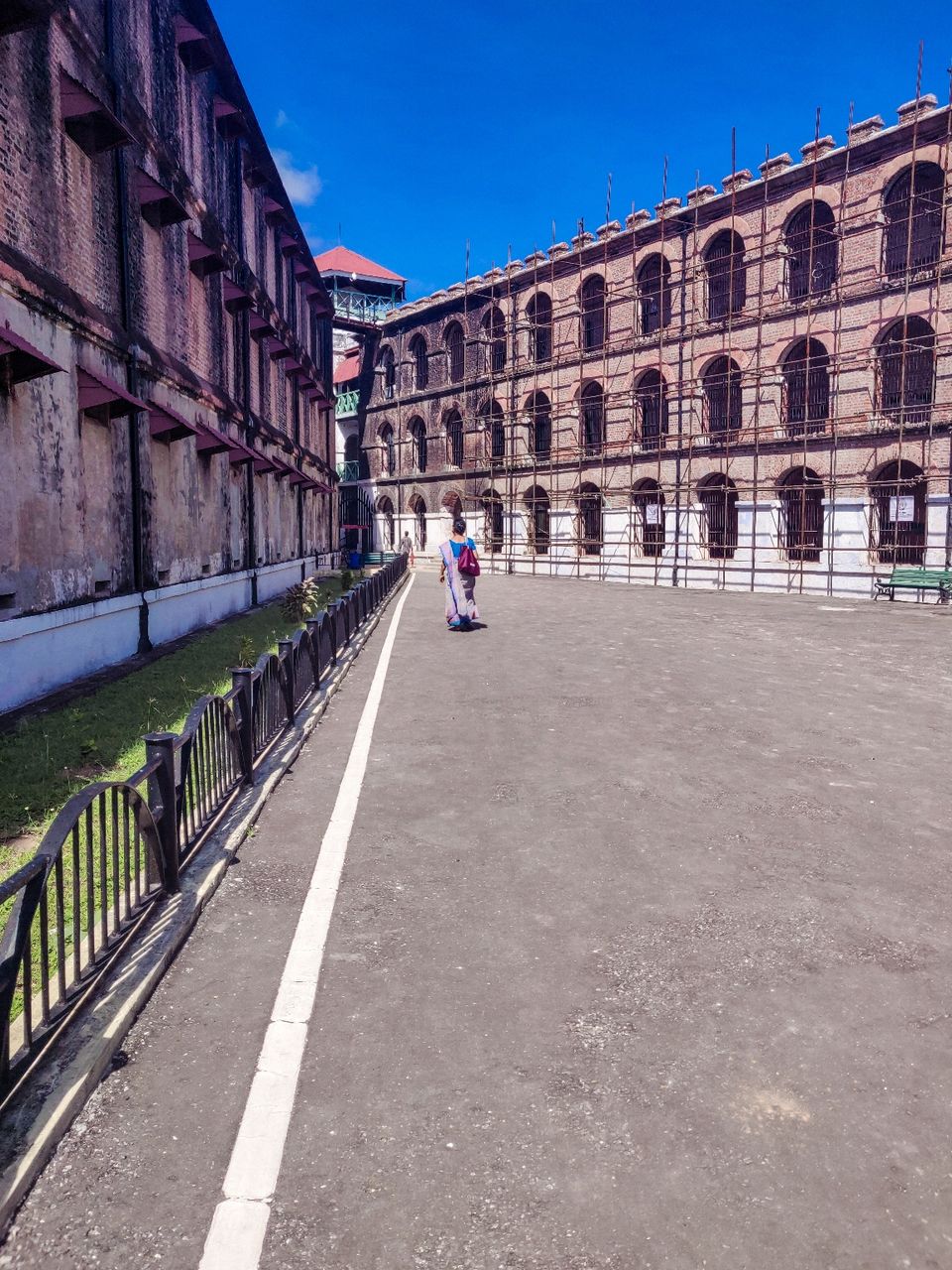 Back home!
Find me on Instagram @ban_shri