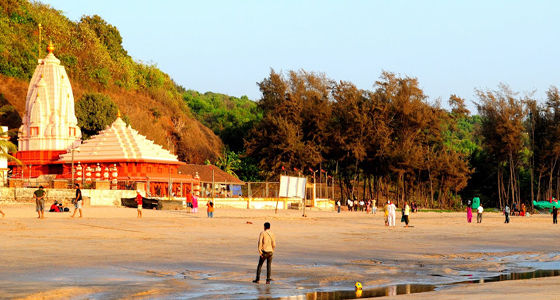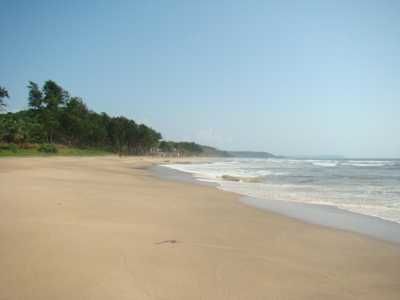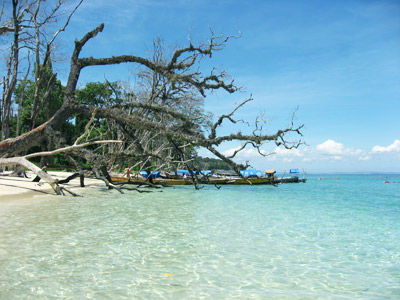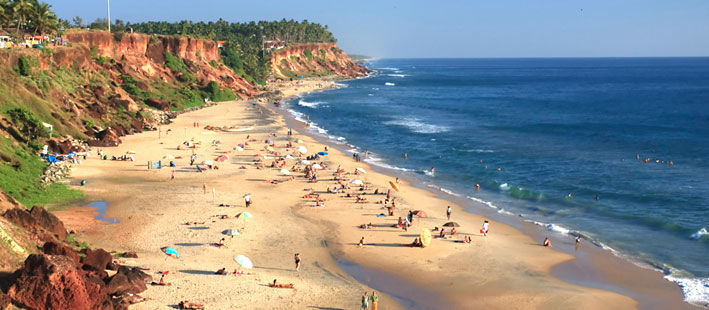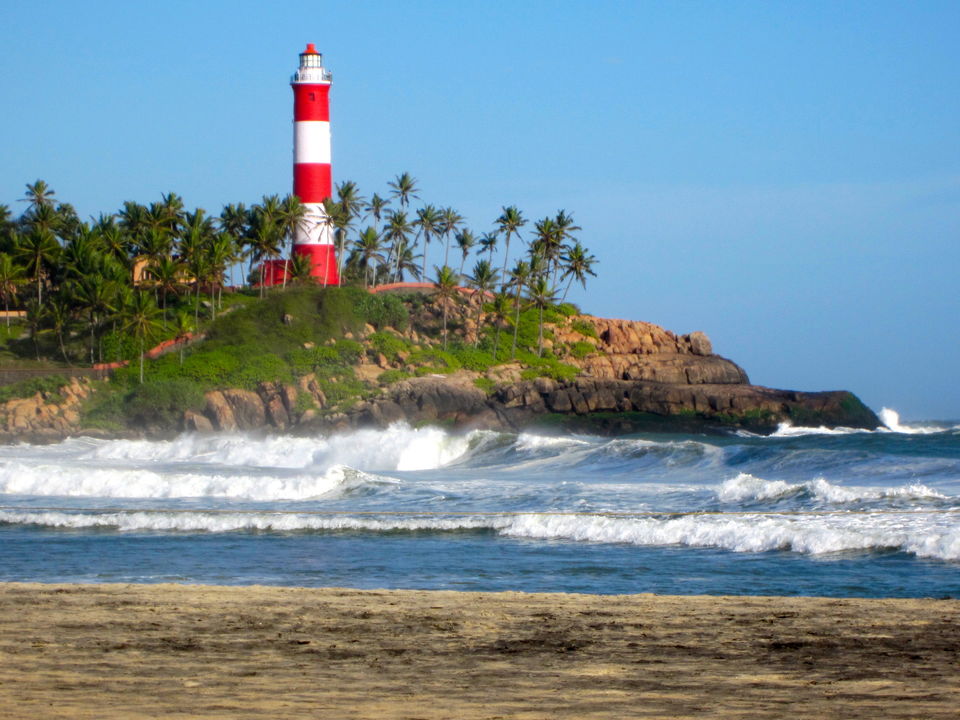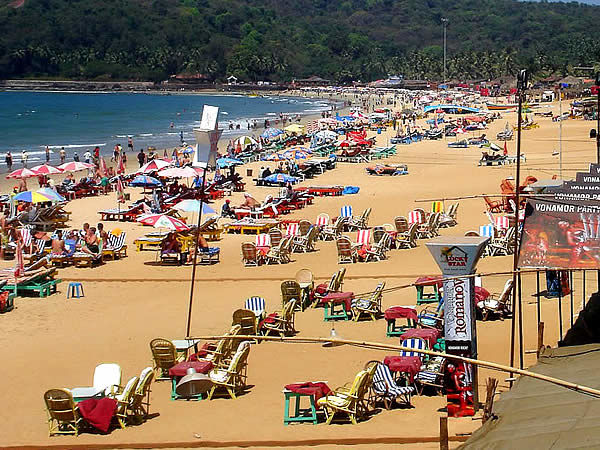 Ganapatipule, Maharashtra
Ganpatipule is a tiny coastal town in Maharashtra which can be visited en route to Ratnagiri. It is just 35 kilometres from the famous Jaigad Fort. It has the most spectacular, mile long and idyllic beach which has distinctive red sand and shallow waters, making it ideal for swimming. Ganpatipule, which offers a panoramic views of the sea and villages is also famous for the Swaymbhu Ganesh Temple where Lord Ganesh's statue is believed to have originated from the ground. This scenic beach attracts thousands of tourists, pilgrims and beach lovers every year.
Explore Some Of Most Famous Beaches in India
Havelock, Andaman
Havelock in Andaman is the ideal tourist hot-spot, with sparkling white sand, turquoise waters, vibrant coral reefs and a calmness that fills the air. The Radhanagar and Elephant beaches are the best places to go for a swim and enjoy various water sports such as scuba diving and snorkelling. Havelock in Andaman ensures a relaxing and highly rejuvenating holiday, and one can indulge in a variety of activities and stay in the luxurious resorts around or in the beach huts which are essentially for backpackers.
Varkala is located south of Kollam, around one hour north of Trivandrum (Thiruvananthapuram), in India's southern state of Kerala. Stunningly picturesque Varkala beach provides an idyllic getaway when looking for tranquillity and peace. This strikingly beautiful beach is often sidelined while visiting the much commercial Kovalam. This beach is enough to take your breath away, with a long winding stretch of cliffs and views that extend over the Arabian Sea and not to miss the lovely flora and fauna. The wonderful upcoming international resorts are certain to make Varkala one of the most famous holiday destinations in times to come.
Kovalam, Kerala
Kovalam, a heaven of South Kerala is best known for its clean beaches and is 16 km from Thiruvananthapuram. One of my favourite is the Lighthouse Beach, nestled on top of a cliff, one can visiti the red and white tower for some stunning views of the ocean.This scenic beach is known for spectacular sun rises and sunsets and lush green coconut trees swaying by. One can stay in the sprawling resorts for an exhilarating experience. Though Kovalam attracts thousands of visitors every year, still this place is unexploited and is ideal to spend relaxing vacations.
Baga and Calangute Beach, Goa Goa is often the answer when looking for a buzzing beach destination, and needless for those who want to enjoy the best of Goa, Baga Beach is a perfect answer for them. The throbbing music, dance floor, variety of wines and exotic seafood turn the nights into a festive time in Goa. Moreover, near to this happening beach, you can also find some of the unspoiled natural abode to enjoy some moments of solitude. Calangute on the other hand is just 15 kilo meters drive from the capital city Panjim. This beach also known as 'Queen of beaches' can accommodate a huge number of tourists. The shacks and stalls near the beach make you relish some of the fine variety of sea foods along with offering you the best handicraft items of the state. The beauty of his beach is enthralling, from lovely sunsets to vibrant nightlife and sprawling resorts, this beach has it all.