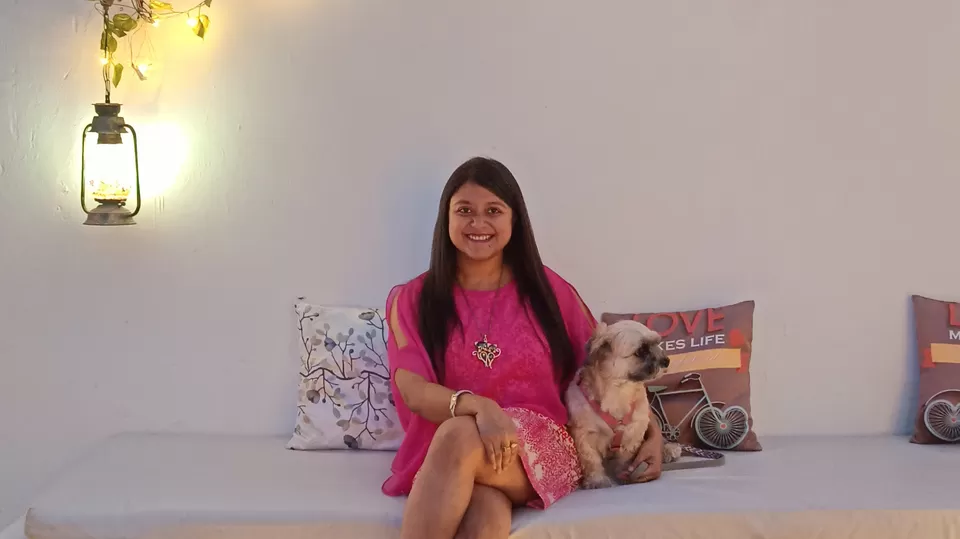 My fur baby came to my life when this world brutally declined every single reason to find happiness around. From day one till today her presence has blessed my life with plenty of unconditional love, purity and courage. She is like a co-traveller who is on the same mission with me to prove 'Goodness still exists in this world.'
I wish I could properly communicate to her, what she means to me and how much I hate to be without her even for a single moment. This is the reason why high standard pet friendly places, be it local cafe, park, hotel or homestay are always on the top of my search list. So that I don't have to spend my fun moments leaving my fur baby behind.
If you are living in Delhi NCR area and a pet parent or a pet lover, head to these amazing cafes to fill your moments amidst wagging tails, slobbery kisses, cheerful barks and meows and of course some scrumptious foods and drinks.
Diggin Cafe
My first impression was 'Is it straight out from a fairytale!'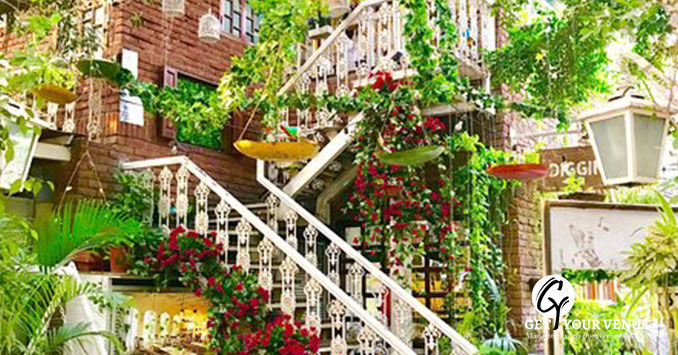 They are well-known and reputed restaurant chain and has got multiple units all over Delhi. But be mindful that not all units are pet friendly. The branch which is situated opposite to Gargee college in Delhi is pet friendly.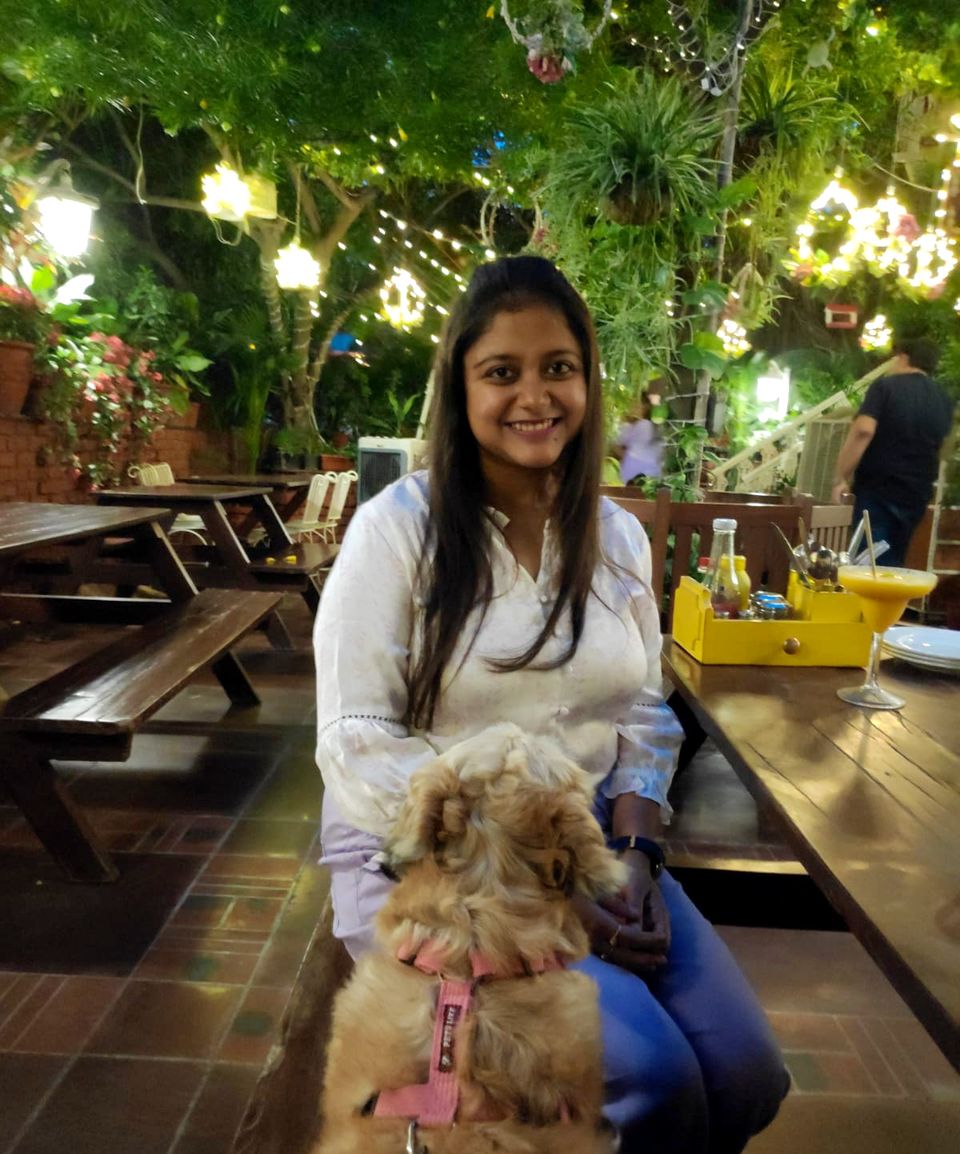 The cafe itself looks like an European castle. They have both outdoor-garden and indoor sitting space. But pets are only allowed in the garden areas. The food quality is extraordinary and prices are competitive. I specially liked the frozen mango margarita a lot. Being a vegetarian I only tried their veg Pizza, grilled mushroom but my companions highly talked about their fish n chips and grilled prawns. For dessert I decided to try apple pie and chocolate-caramel pie. Both were just yum !!
The Big Tree Cafe
This cafe is situated away from crowd of Gurgaon city and has a dreamy environment. The bustling weekend vibes are often beautifully complemented with everything I love - Greenery, open air, fairy lights, dreamcatchers, live music, few lovely swans playing around a water fountain.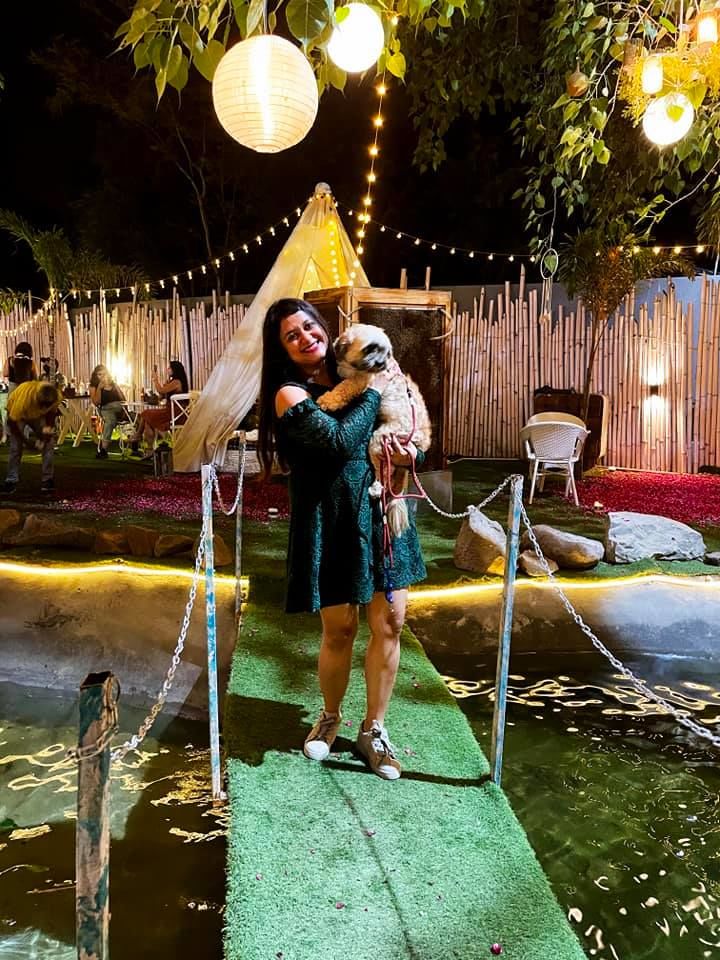 Bring your pets to this cafe and don't forget to try their popular thin crust Margarita pizza, jalapeno poppers and veg/non veg tandoori platters.
Cafe Soul Garden
This quaint pet friendly cafe in Gurgaon is very popular for its open air, simple yet elegant sitting space and BYOB option. The decor and ambience of this cafe shows simplicity in its best. We met almost six to seven pet guests on the day we visited this place. Few popular items on their menu are Polo Pizza, garlic bread, different varieties of pasta and sandwich.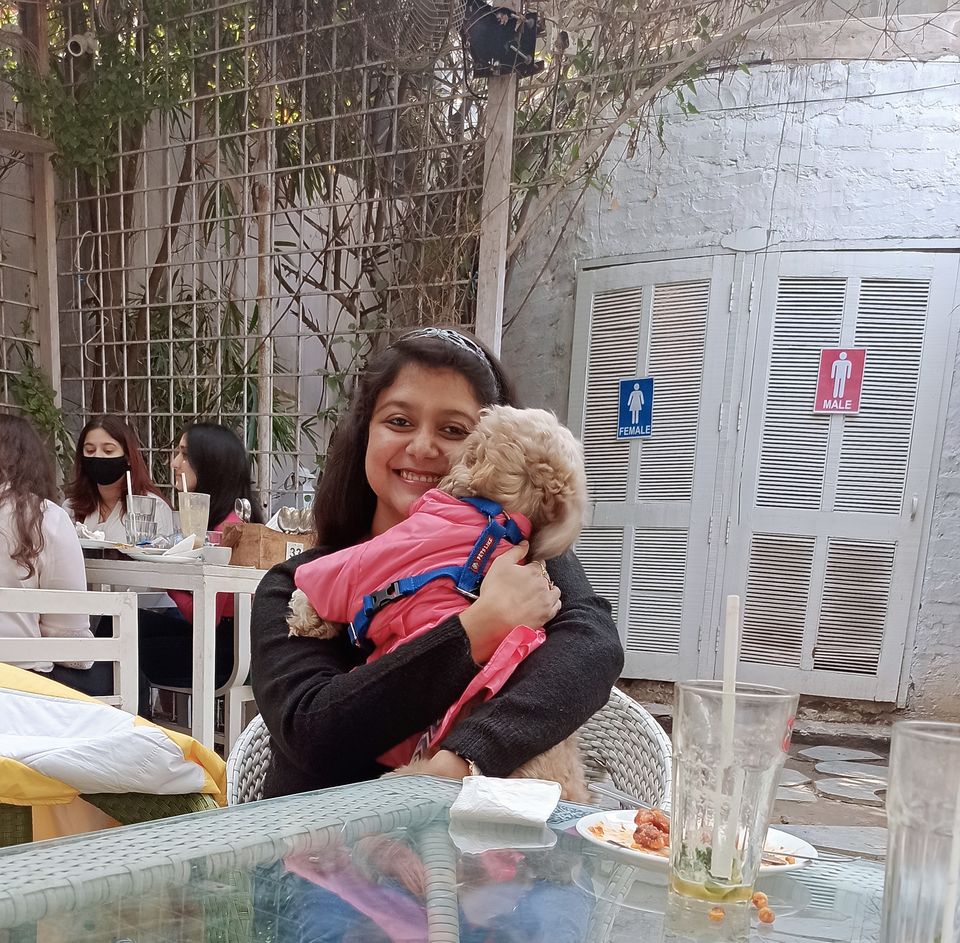 Throttle Shrottle
It's way more than a cafe and a perfect amalgamation of their die hard passion for travel and bike, pure love for our fur mates, smart ideas of waste recycling and sustainability in every single corner and staffs with big smile on face. I had wonderful conversation with Saurabh, the founder of the cafe. He transitioned his career from corporate to this cafe business and already opened 8 branches in last few years. We were lucky enough to share some playful moments with their in house dogs (abandoned by their parents but now happy to find a forever home) who demanded bites from our food and warm cuddle every now and then. The live band performance and stand up comedy show added candles and cherries on the cake.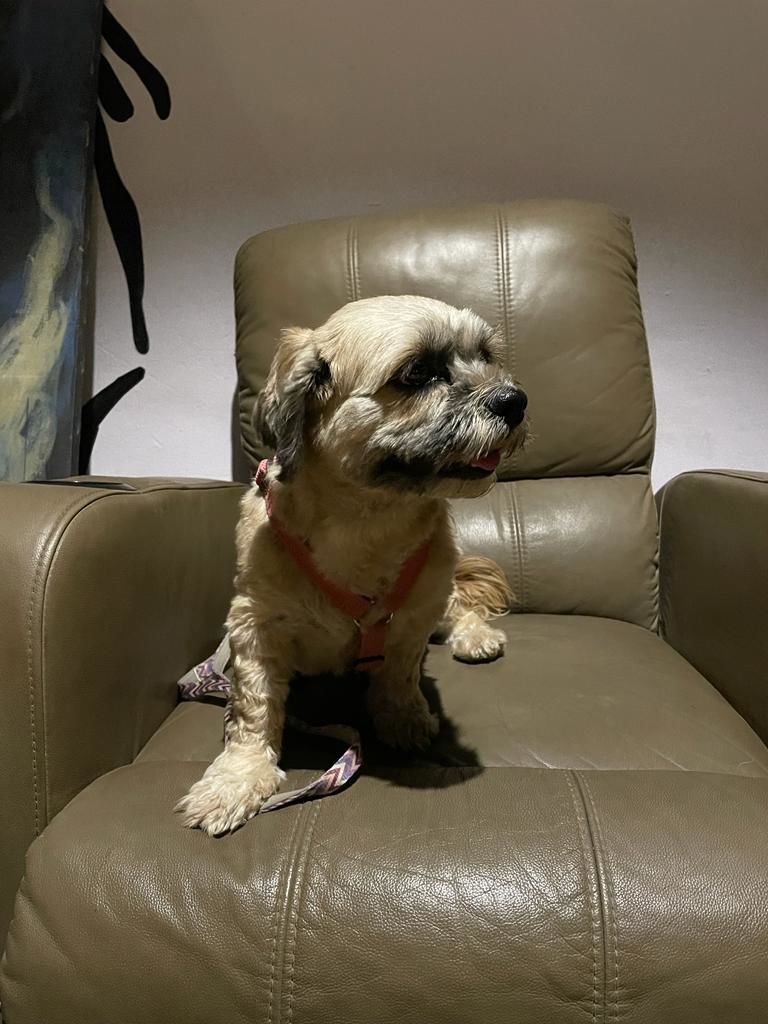 If you visit this place don't miss their special 'Meri Wali Maggie'
Baan Thai Cafe
You can a find a little slice of Santorini from Greece in this fine dining, modern Pan Asian Restaurant. The ambience and decor of this place is just out of the world romantic. The Cabana sitting arrangement on the pebbled path is unique attraction of this place. You can book such Cabanas for birthday or anniversary celebration of your special ones.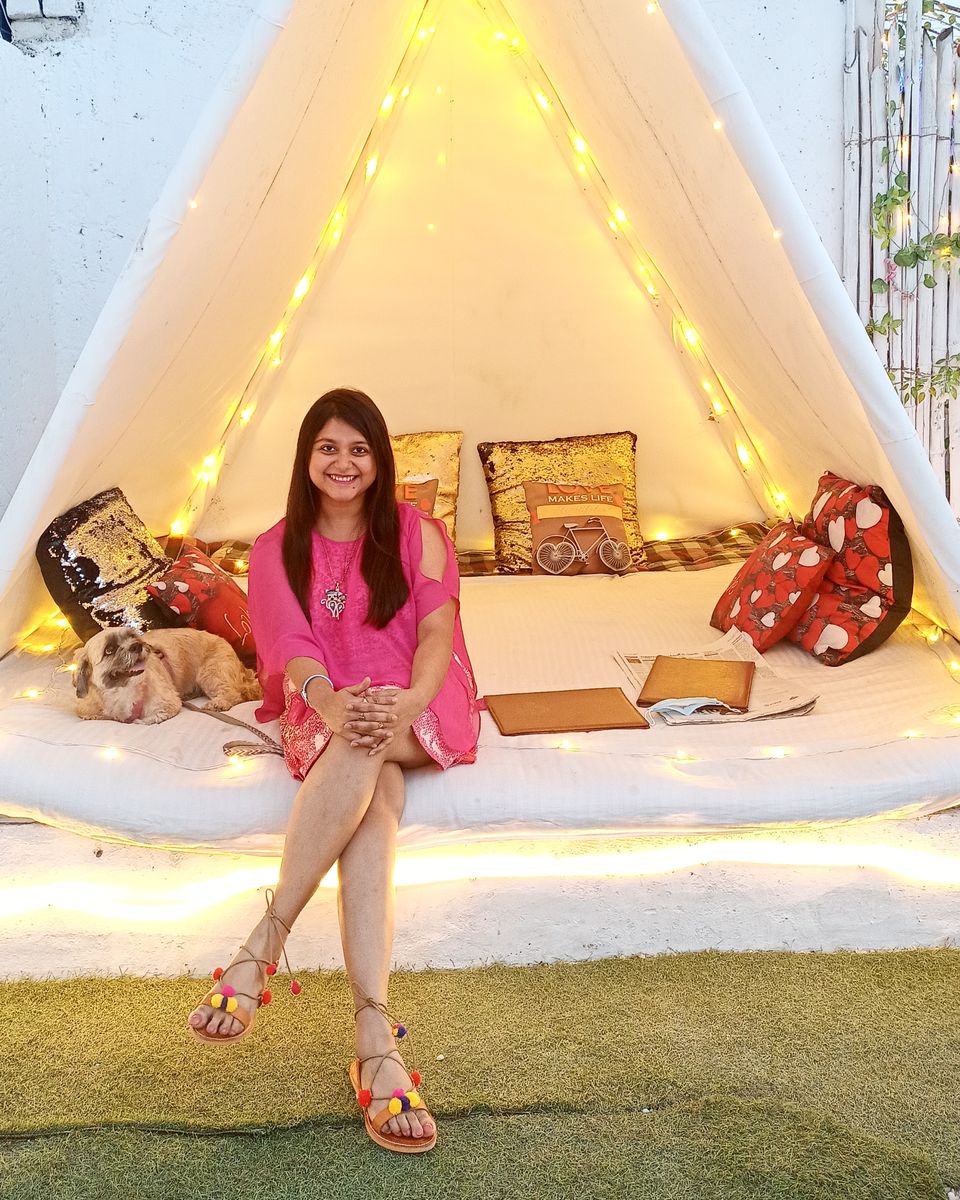 Take your furry friend with you on a fine evening, enjoy their scrumptious Thai and Chinese cuisine along with live band music in the background. Just visit this place once and you will thank me later.
Hamoni: Cafe by the Greens
This lovely place is situated right in the middle of a neatly manicured golf lawn and surrounded by teak wood trees. It offers both indoor and outdoor sitting place. But if you are accompanying your fur baby then you have to choose an outdoor seat. When I reached this place I was in awe. I had no clue that such serene and green place can exist midst buzzing, urban metropolis.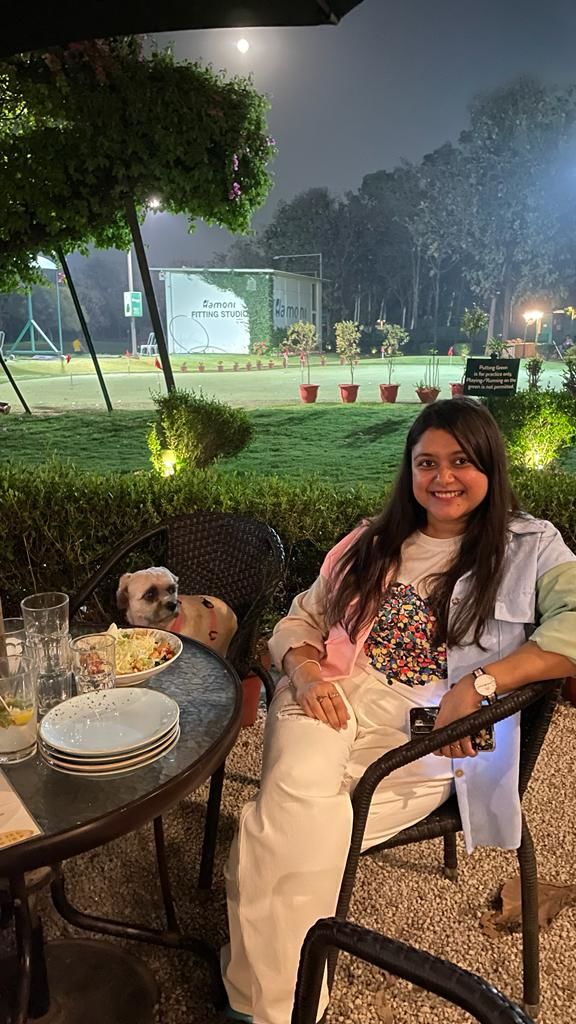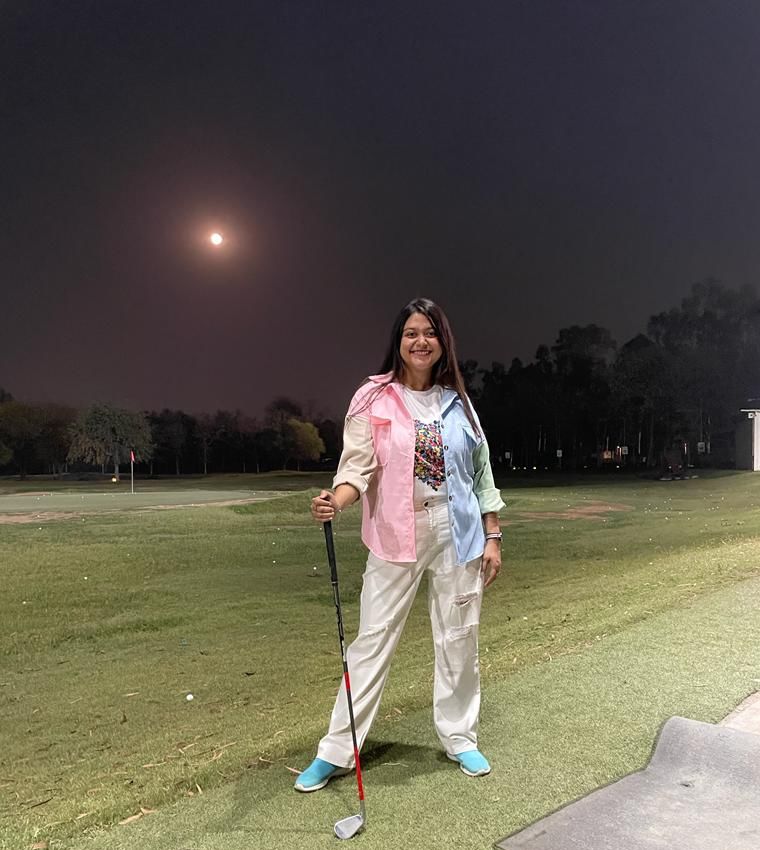 You can spend an entire day here with your family enjoying cozy coffeehouse music. The main attraction of this place is the golf training centre. You can rent golf club and balls and the trainer would help you to have golf shots like a pro.
Woodrose Cafe
This little, quirky cafe boasting a cosy aura is a perfect place to spend with your furry Bae. The swings in their sitting space adorned with fairy lights add extra homely vibes in the dining area. They offer authentic continental, oriental and Indian cuisines with some extraordinary sips of coffee. Try their Maggie Fitters, Zucchini Roulad, Fish n Chips and Cafe Mocha.
The Gulli Cafe
Once you enter in this cafe, your fur baby will have a huge, green open space in the front-yard to roam around. You would be greeted by their in house horses and dogs right at the entrance. But if your pet is not very sociable with other dogs (like mine), be a little careful; their in house dogs are pretty friendly and can feel offended if they don't get enough attention from their guests. My dog was almost about to catch a fight with them for being asked to befriend them.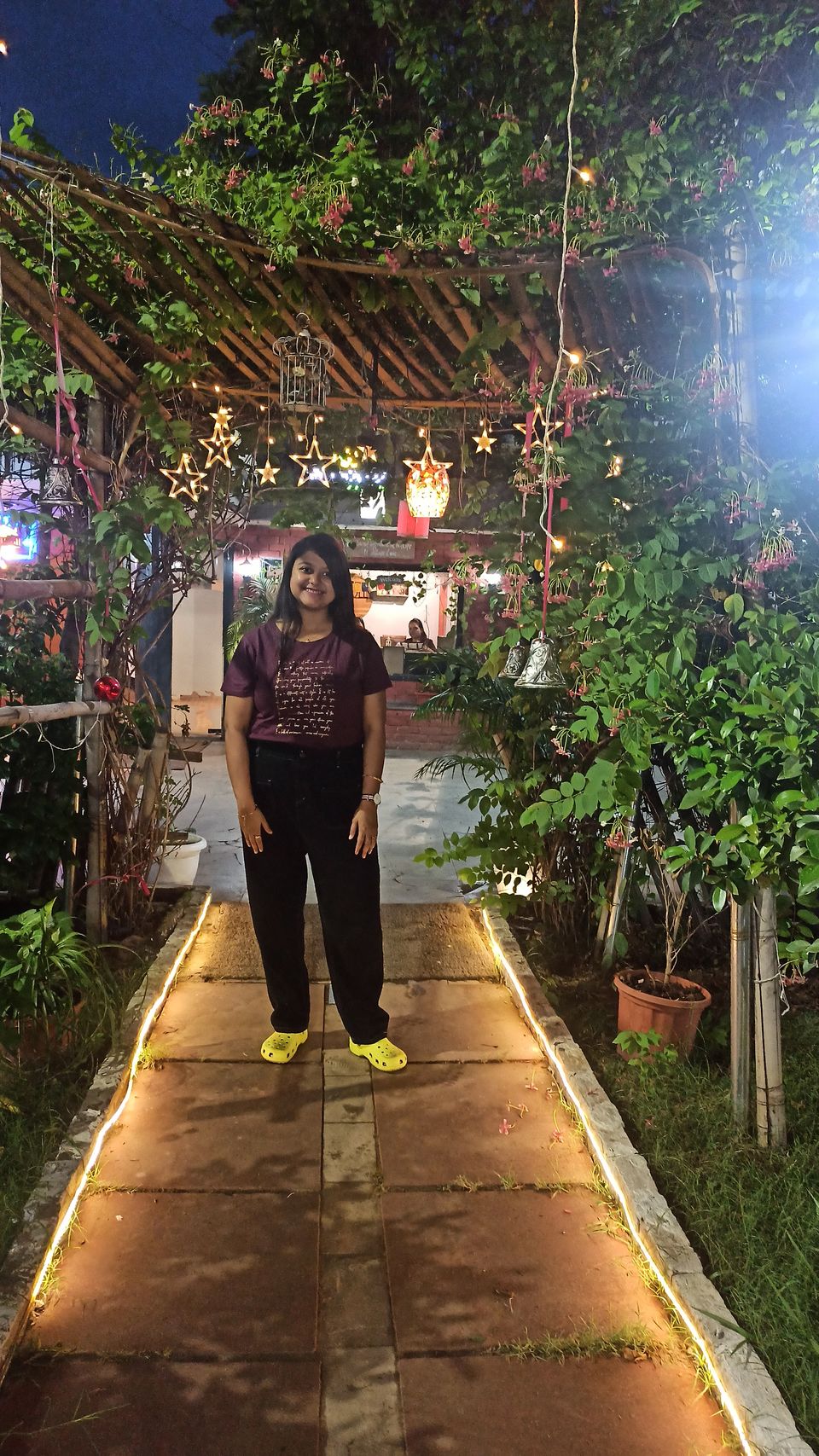 Once you enter into the main cafe, you will feel like you are inside a dense rainforest. Little wooden shacks, beautifully adorned with fairy-lights and dreamcatchers are scattered here and there.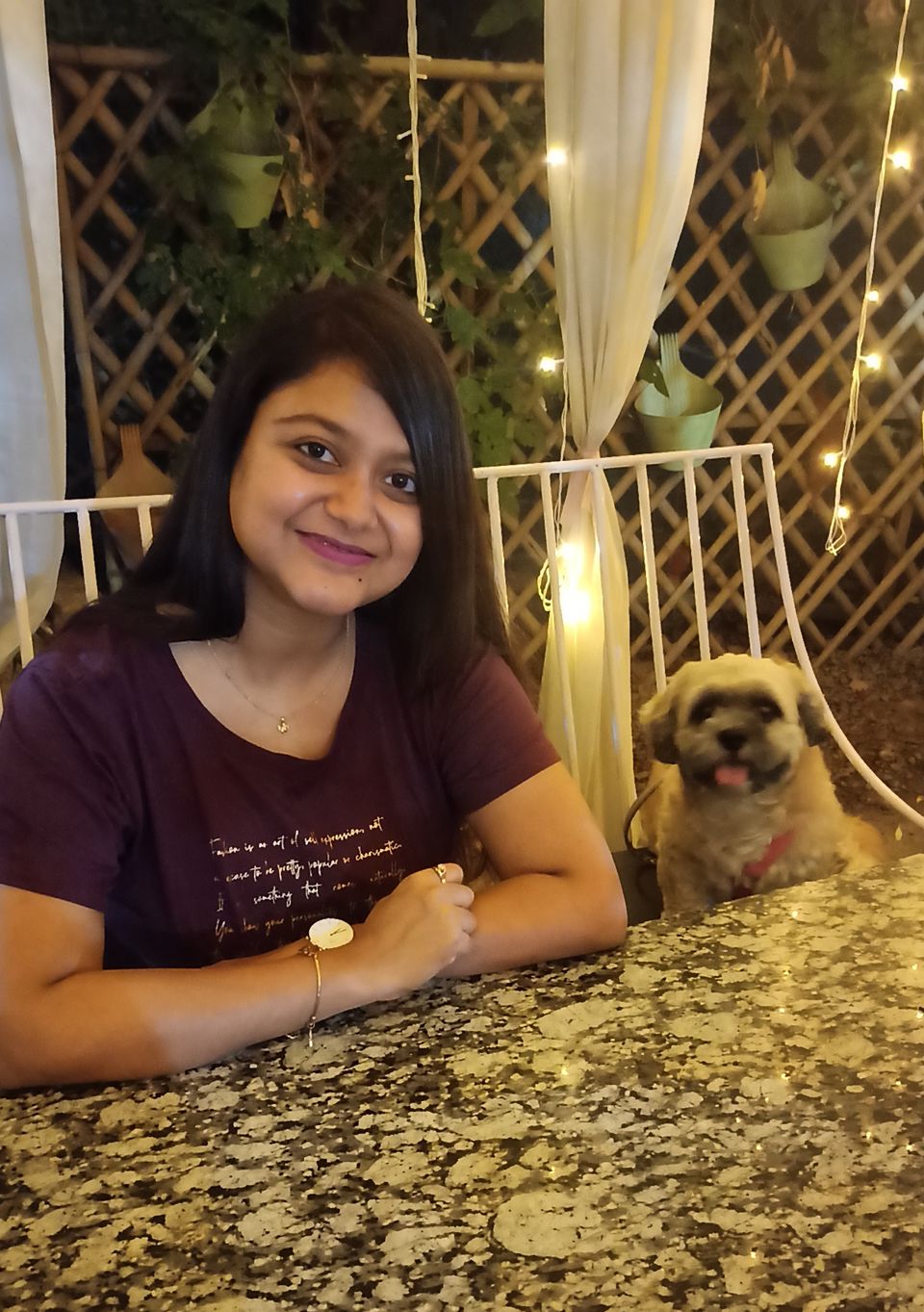 They have nice blend of Indian, Continental, Chinese and Italian cuisine. I found the food quality to be average to good. Cheese ball is one of the most popular items on their menu.
I hope my readers understand that this article is not intended to write a food blog or cafe review. All I wanted is to help you to feel content and satisfied, seeing you're doing your best to give your pet everything you have. They don't need fancy cafe visits to feel good. All they need is 'You with Them'. For world she might be just a dog, but for me she is my whole world.