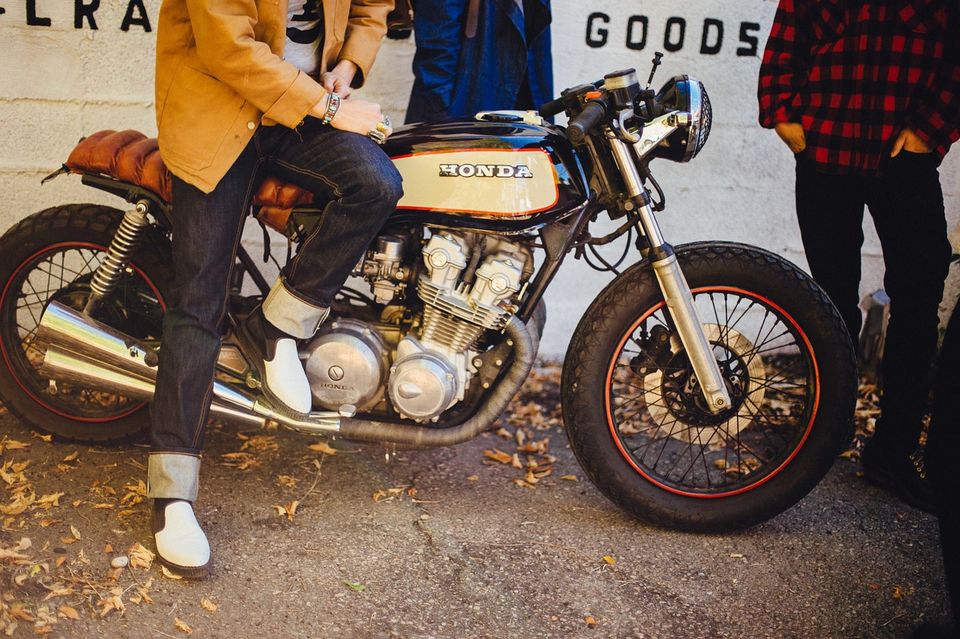 If you have been on the road riding it out for a while, or if you are just taking in a breakfast ride with your crew, you will definitely appreciate the need for good grub, a place where like-minded people rendezvous and also speak your language. So, I got bikers and travellers to let us in on their favourite biker haunts in the country and here are a few old school joints that you definitely won't want to pass on your next roadtrip!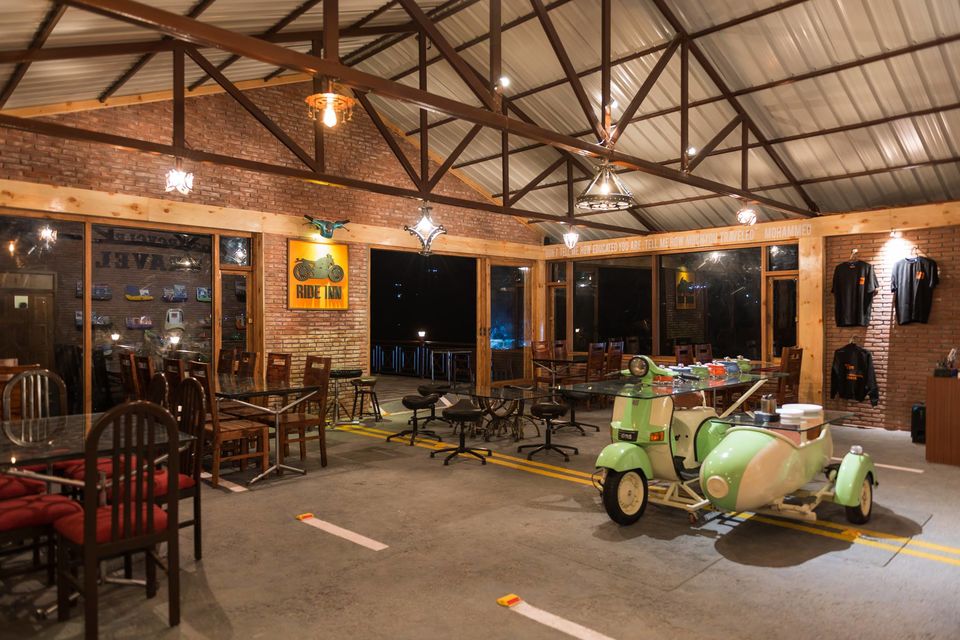 Throttle Shrottle, the venture of Saurav Priyadarshini is not only a treasured waterhole for the bikers but also for their pets. And listen up, they even have a chef trained to cook your dog a meal, vegetarian or non-vegetarian based on your pet's preference of course!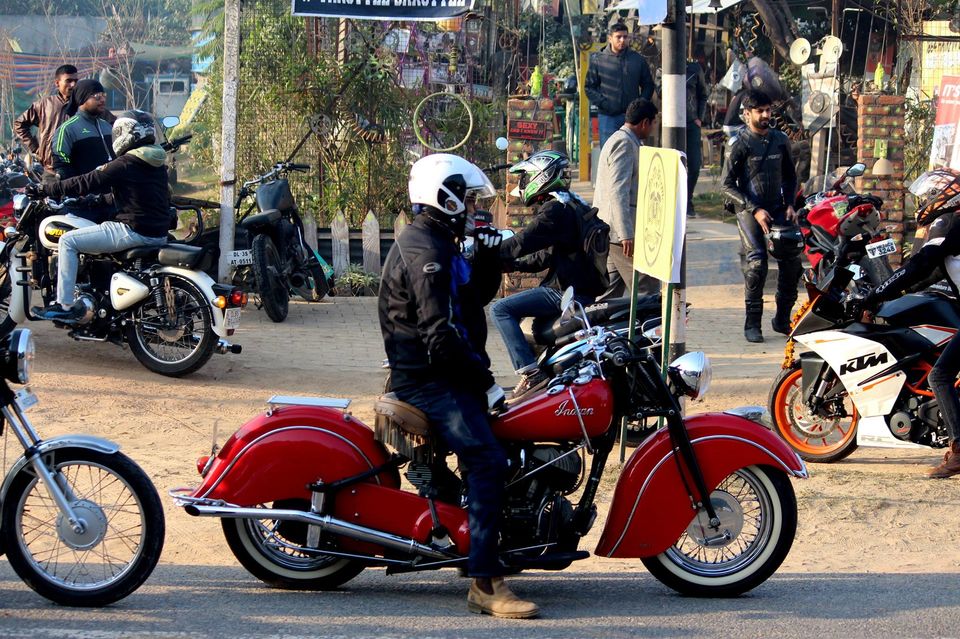 Where: Gurgaon Faridabad road, Gaul Pahari Signal, 122102 Gurgaon, Haryana
Hours: Always open
Meal for two-₹400-₹600
Discover acres of apple orchards, lush greenery, unadulterated views of the snow covered Himalayas and a hangout that will satiate any tired biker's soul. At Ride Inn, you will experience first hand why some bikers and travellers find it difficult to leave the mountain life. Sneh and Godwin D'Cruz had transformed their love for the road, motorcycle and mountains into a one of a kind place for bikers and travellers.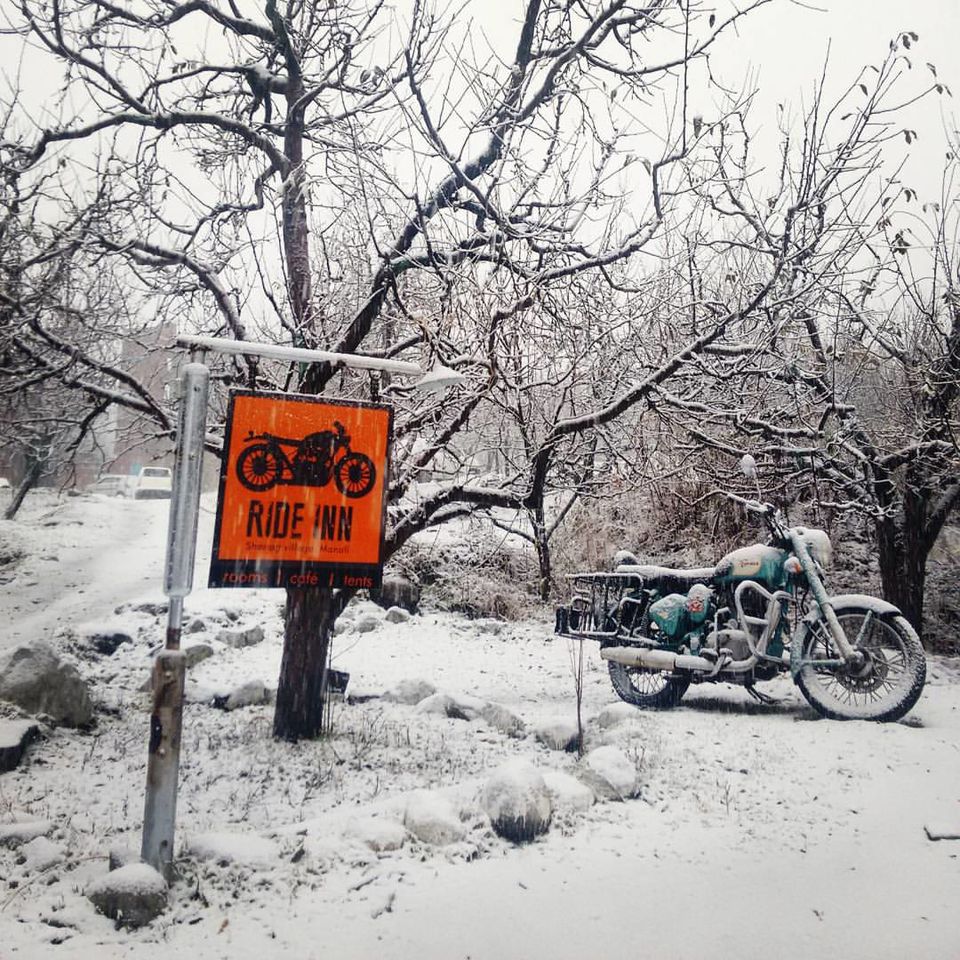 After being on the road for over 6 months, Sneh and Godwin decided to make the Himalayas their home and with the knowledge gathered on the road, this biker couple put their years of expertise and knowledge of travelling and motorcycling into creating Ride Inn, a home for bikers by bikers.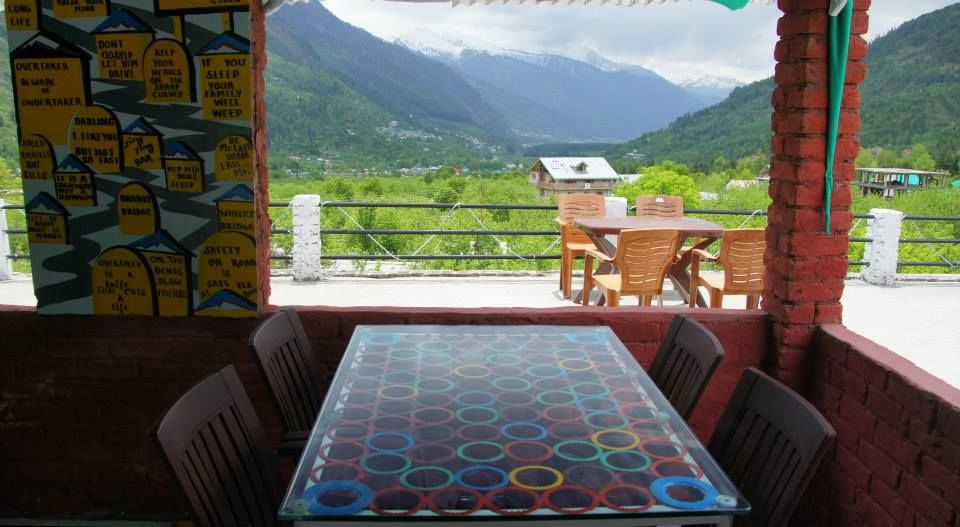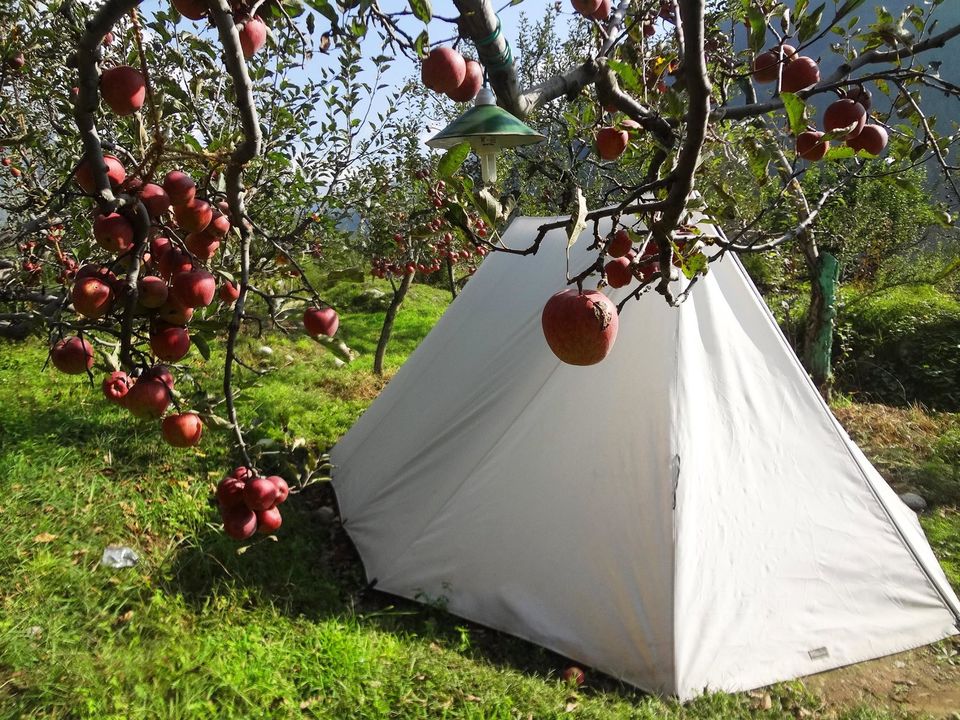 Whether it's headlight lamps used to light up the room, tyre washbasins or bike seats turned into stools, this place screams motorcycle from the moment you step in. Besides motorcycles, this place also does comfort foods just right and being foodies themselves, the couple takes pride in their extensive food menu serving local Himachali food along with a range of Indian, Italian, Chinese and Thai cuisine.
Where: Across Nehrukund bridge, Shanag road 175103 Manali, Himachal Pradesh
Call: 8894539495 / 8894594951
Open: 8:00Am- 22:30Pm
Meal for two: ₹600-₹800
At the Royal Enfield Garage Cafe, motorcycling and food isn't just a passion, it's a way of life and although it might sound a little like I love Royal Enfield, which indeed I do, you too will find a lot more reasons to love this brand cafe.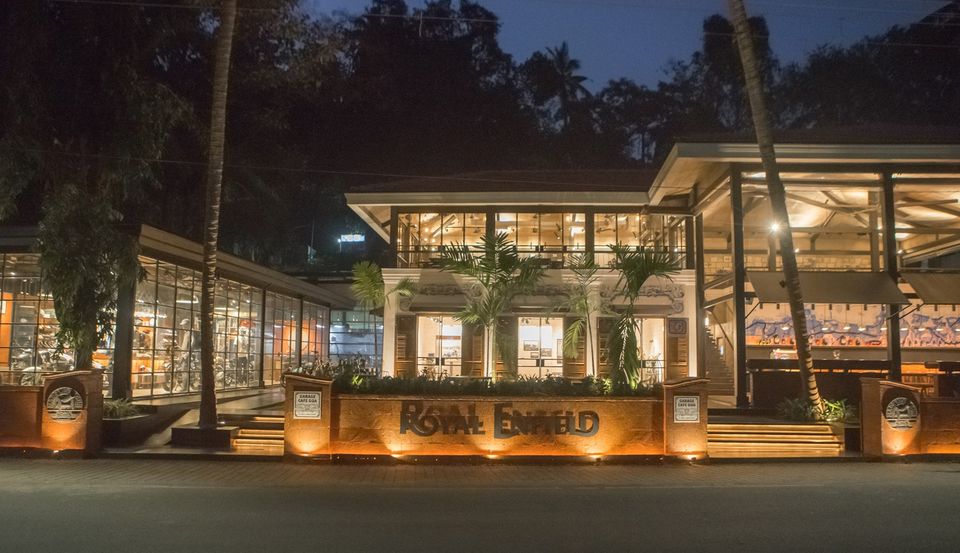 The Garage Cafe blends together two great passions of most bikers, one being the love for all things Royal Enfield and food. Easy, laid-back and relaxed, that's one way to sum up the vibe of this riverside cafe.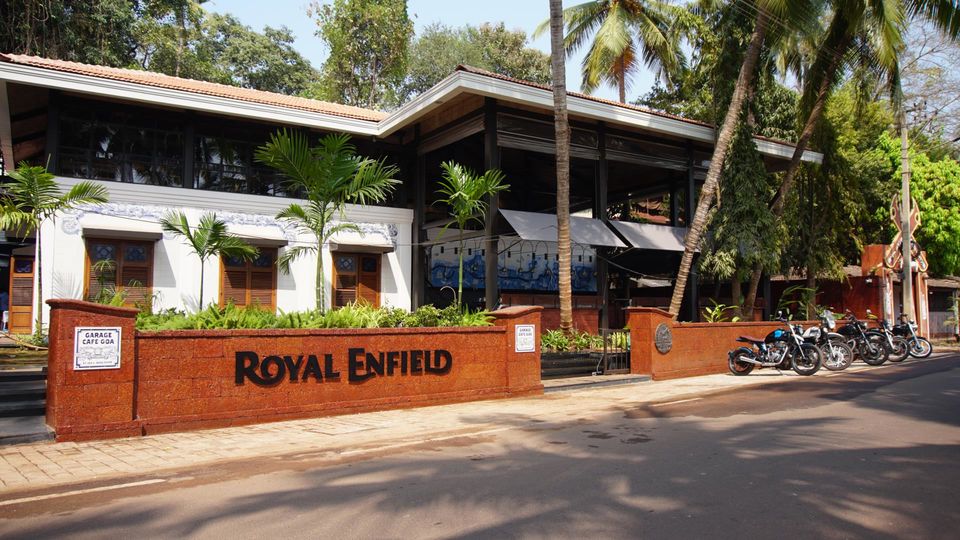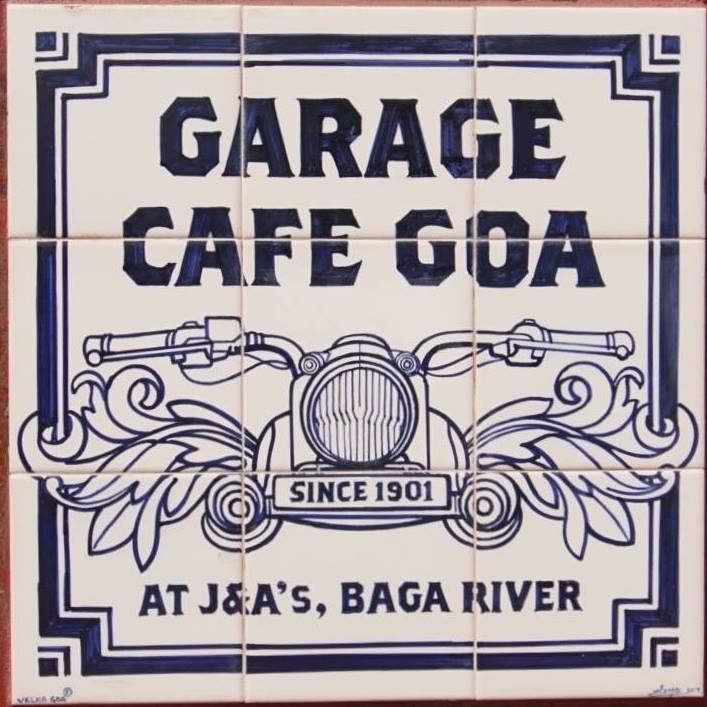 A great place to also embrace your inner motorcycle geek is the museum area which houses a collection of Royal Enfield motorcycles right from the pre-war era. Foodies too will be spoilt for choice, as the finely curated menu dishes out a wide variety of Indian and international cuisines.
Where: House # 560, Villa Rodrigues, Arpora - Baga. Arpora - Baga Creek Road. Arpora, Bardez, Goa - 403510
Open: 7PM to 11PM
Meal for two: ₹2000
If it's a hearty breakfast with masala chai or a toss up between cheesy twisty pizzas and fries, Moto Store & Cafe will provide you all that and also the perfect space to swap riding stories.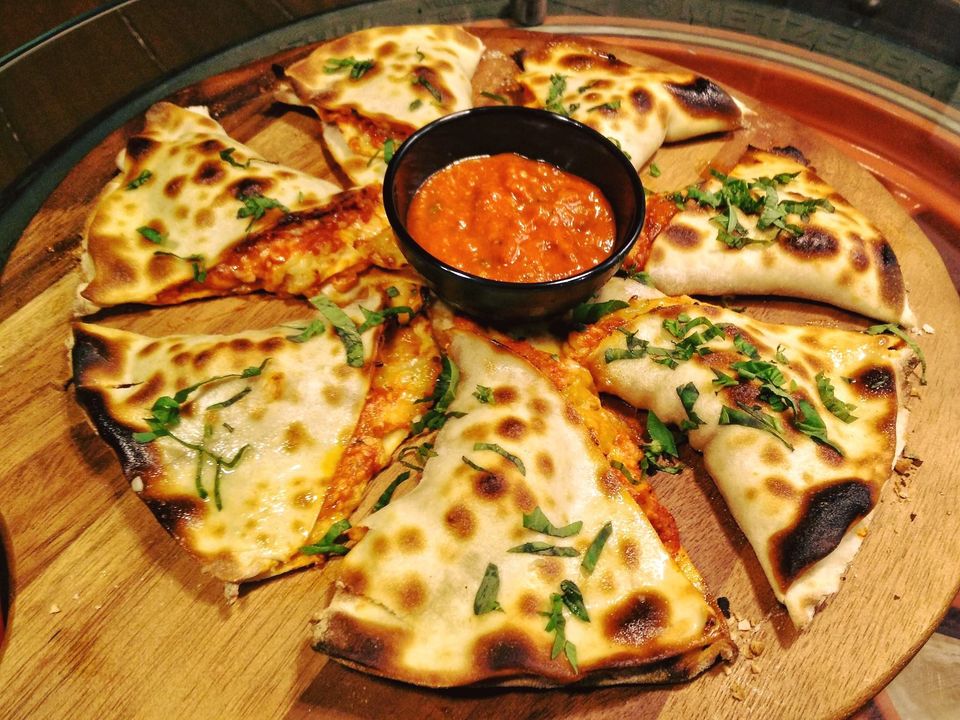 Moto Store is a melting pot for traveller stories, biking adventures and food–wonderful union most people will never tire of. Relaxed is exactly how you feel when you step into this biking store cum cafe that has witnessed countless biker meetups, inspiring travel stories and in the process has also helped propel many a great adventures of bikers and other like minded travellers.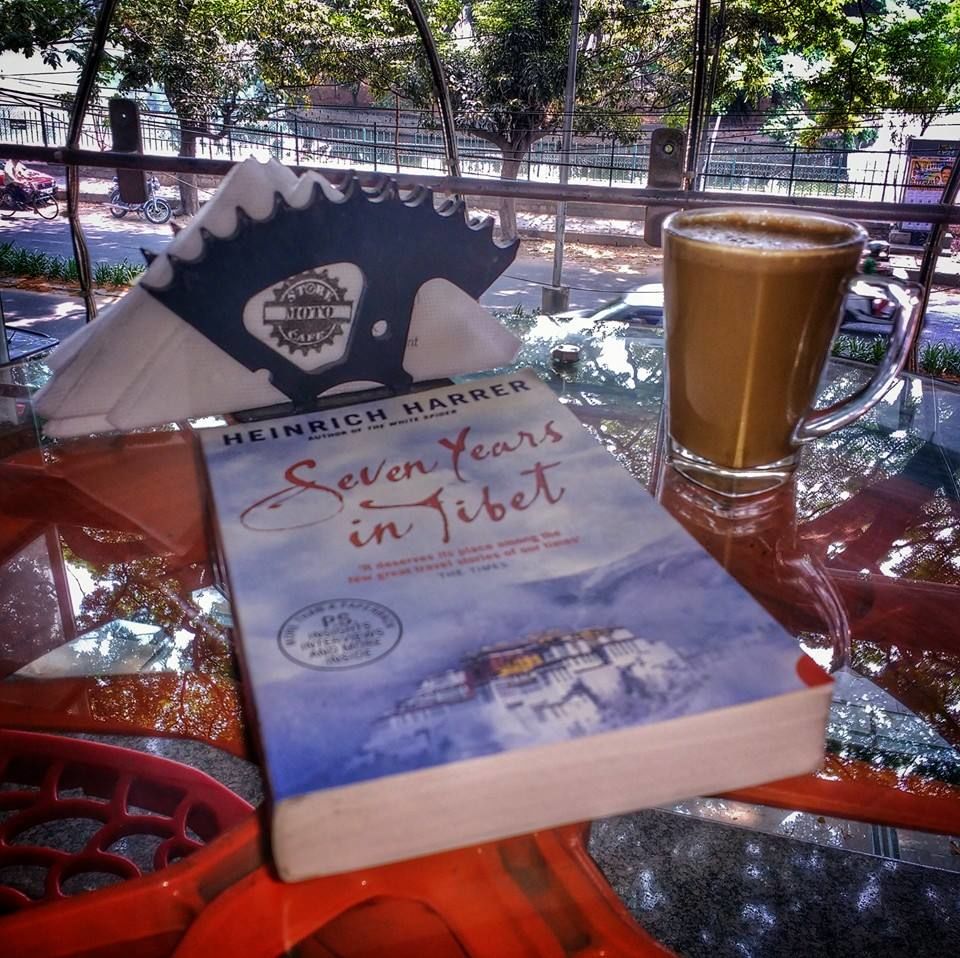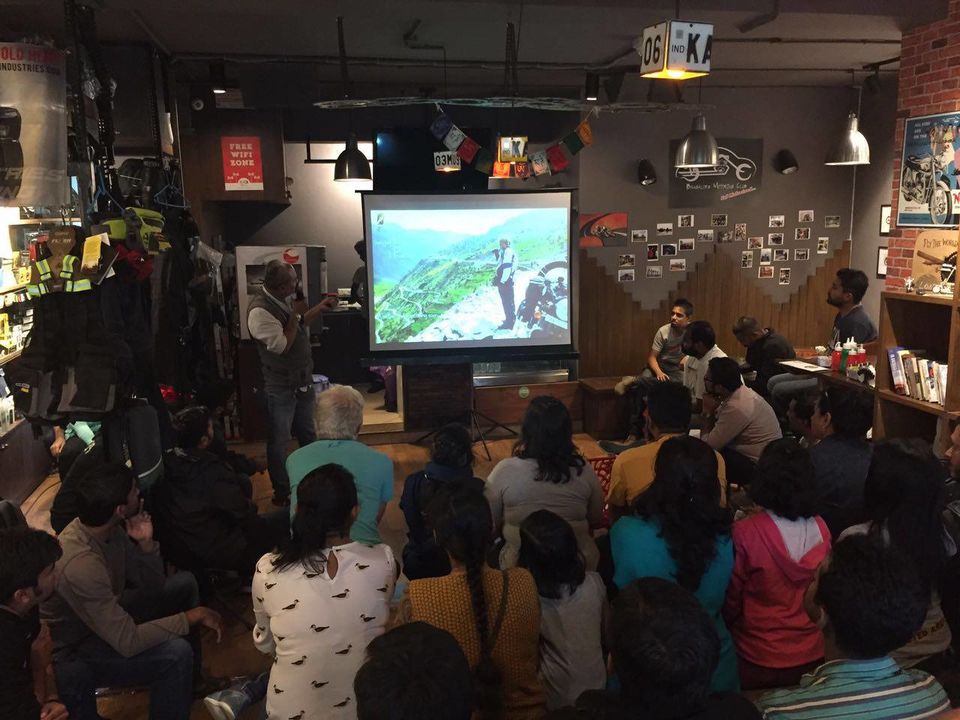 A motorcycle joint that celebrates the journey of two wheels, The Bikers Cafe is definitely worth a stop if you are ever in Kolkata. The food options, needless to say, are plenty in this cafe and although many biker-friendly cafes are queuing up in Kolkata to welcome riders, this particular franchise has managed to keep the patrons loyal because of their one simple motto " The bigger the better, the more the meatier"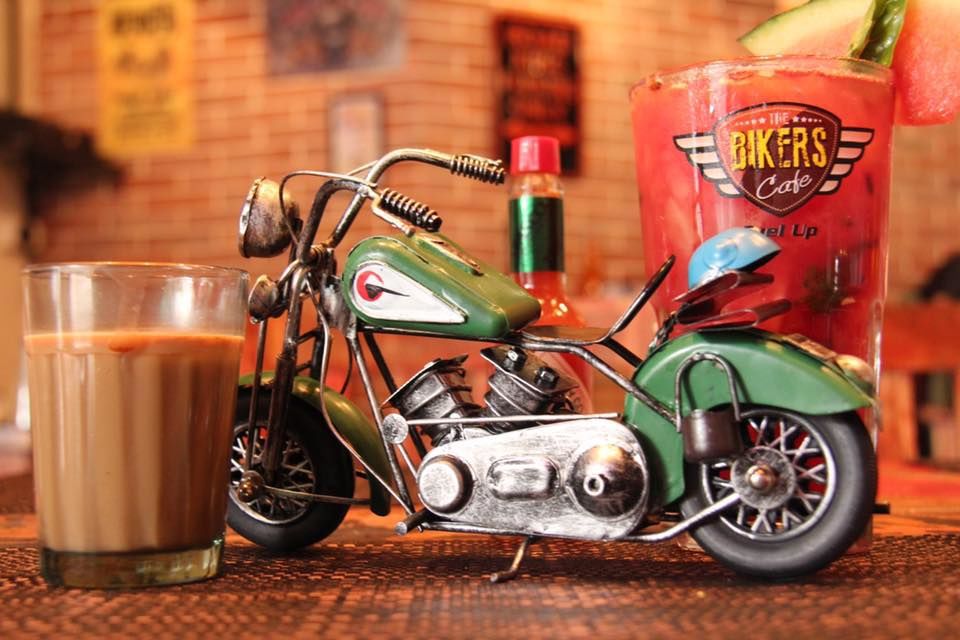 Where: Lake Square, No.9, Tank Road, Ulsoor, 560042 Bangalore, India
Call: 094497 34040
Open: 09:30Am-10Pm
Meal for two: ₹400- ₹600
Live gigs, biker and traveller meetups, this place has played the perfect host to a wide variety of events and on most nights this places also serves an endless supply of eye candy on two wheels!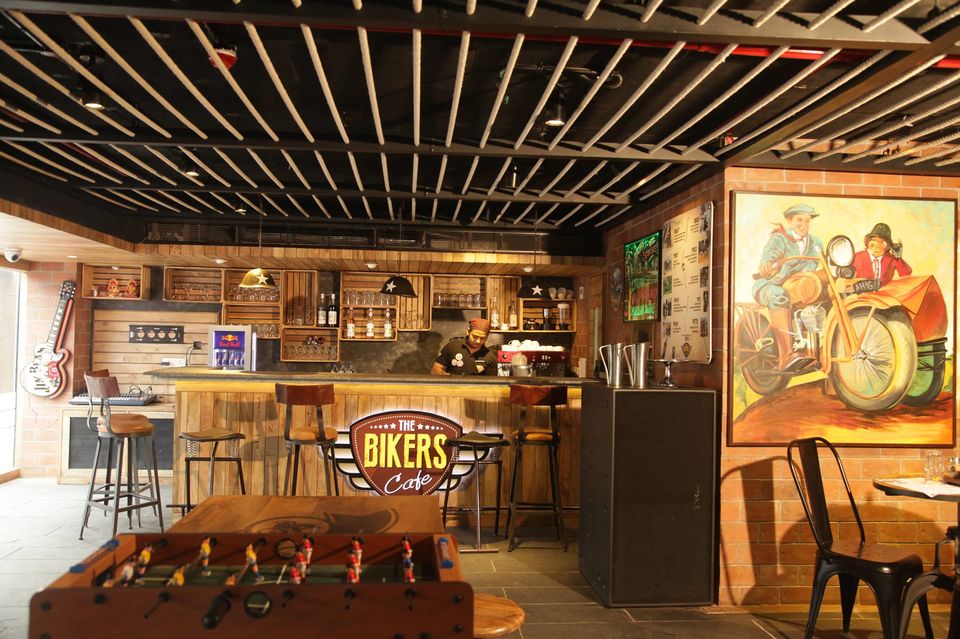 Where: 31, ELGIN ROAD 700020 Kolkata
Call: 096745 65455
Open: 07:30Pm - 11Pm
Meal for two: ₹1000- ₹1500
If you're cruising around Shillong and happen to be on the lookout for a relaxed pit-stop then head to ML 05 Cafe, a relatively new concept cafe that has taken this charming town by storm. ML 05 is as much about bikers, travellers and cars as it is about comfort food.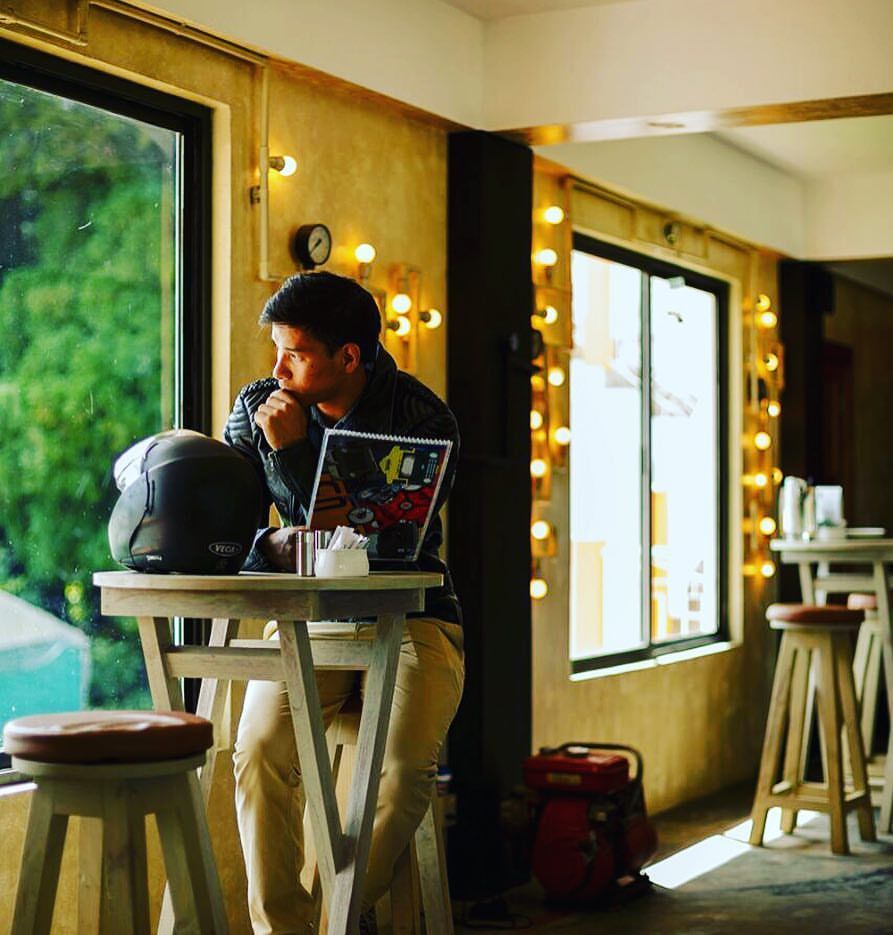 Not only is ML 05 a great stopover for bikers and travellers, it doubles as a really great brunch place with ample space for big groups, and cosy nooks and corners for solo travellers that look out to the stunning pine forests nearby.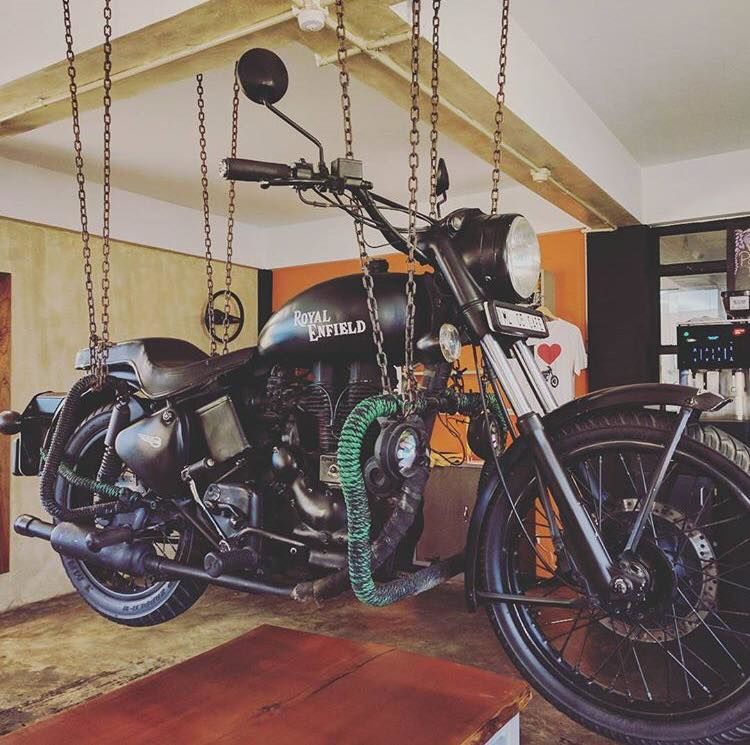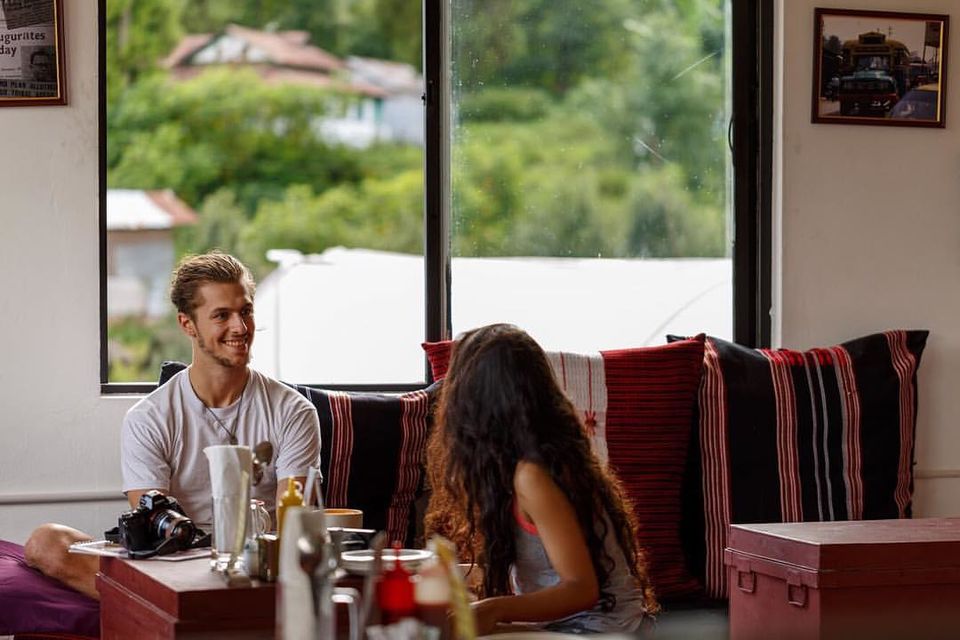 Where: AH 1, Near Eastern Air Command, Mawsynram Shillong Road, Shillong, Meghalaya 793005
Call: 096124 76202
Open: 10:30AM–7PM
Meal for two: ₹600- ₹800
If a quick nap, swapping stories about Himalayas, and a good masala chai are what you're after then Cafe Motoro NH1 in Ambala Cantonment is where you need to be. Most riders heading in or out of Leh through Haryana will stop here and if it's a quick nap or even a hot drink they want, they will appreciate this place.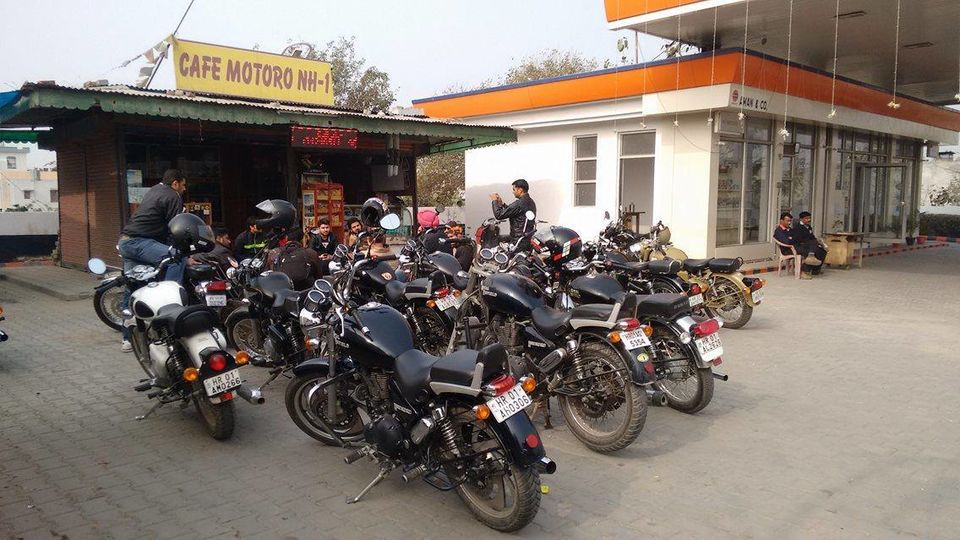 Where: GT Road Ambala Cantonment, India
Call: 097170 09713
Open: 8.00 Am -8.00Pm
Meal for two: ₹100-₹200
Upcoming cafe to look out for in 2018-
Pranky's Cafe- The brainchild of a creative illustrator, painter, traveller and motorcyclist Prankur Rana, Pranky's cafe will offer travellers and riders a super laid-back place to unwind, rest, mingle and grab some food if you happen to be passing through Dehradun.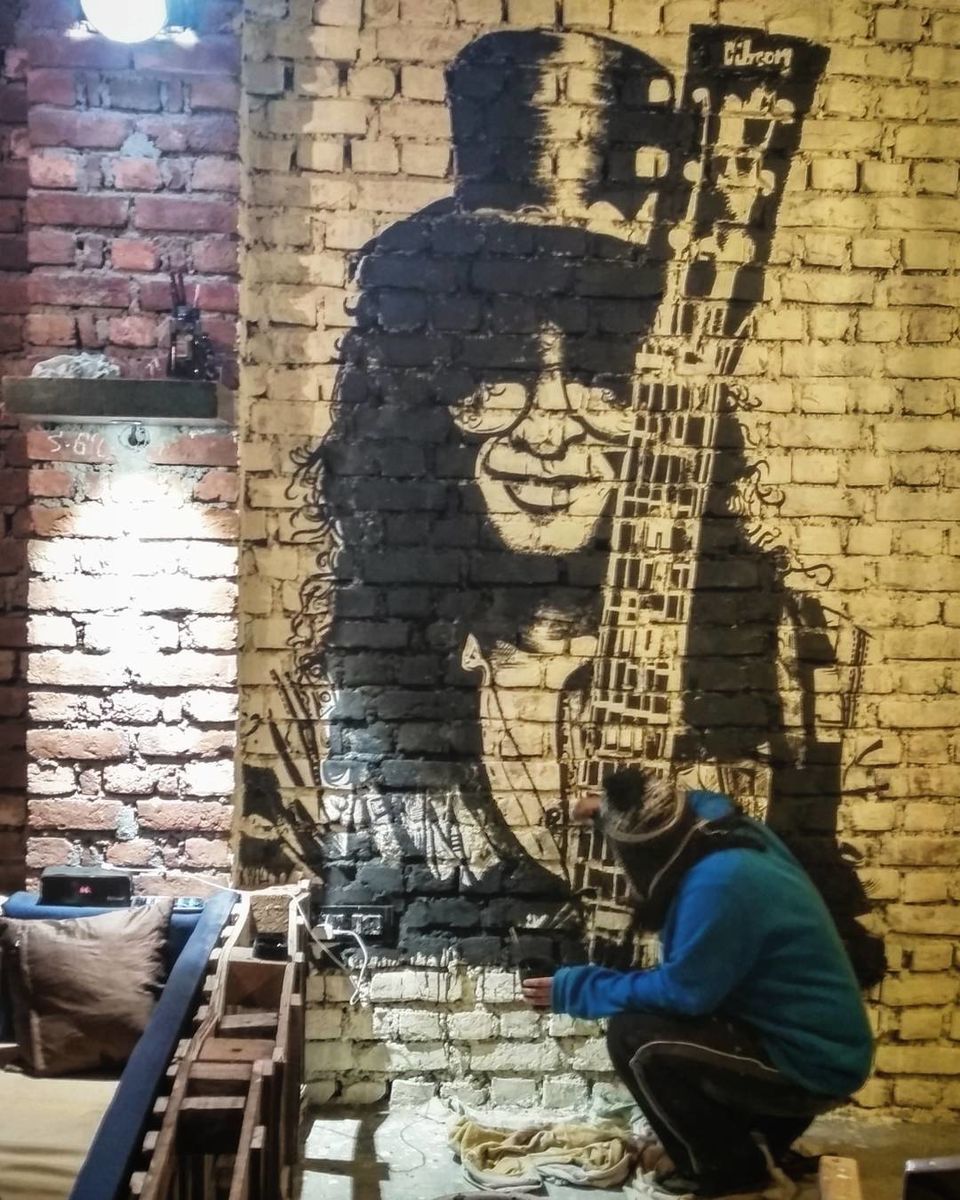 Where: Akhthoorwala 248140 Dehradun, India
Call: 086306 38966
Opens in February 2018
So what's your secret hangout? Share your perfect stop off and inspire our community's countless travellers to set off on their next road trip. If you think we have missed out on some biker cafes worthy of a mention, give your favourite place a shout-out on Tripoto!
Throttle Shrottle simply put, is a very apni Dilli type grunge hangout, tastefully designed with materials from kabariwala scraps, recycled items, and tyres which are used as tree ornaments. What first started as a bike workshop project later turned into a cafe where hundreds of bikers descend every morning to swap stories over the cafes famous litti chokha, chai and bun maska. And this may very well be one of the most famous motorcycle hangouts in Gurgaon!