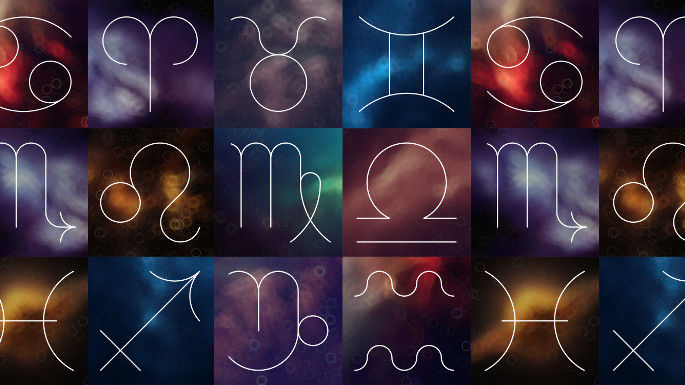 Each of us has a distinct traveller persona, which is ruled by the celestial bodies, and this somehow leads us to travel to those places that we actually want to. Whether you're a luxury-loving Scorpio, an intellectual Capricorn or a restless Gemini, there just might be a destination aligned to your stars. Our zodiac often guides us to what kind of traveler we are and who we can accompany. So in this article, I have tried to bring out some travel destinations in India according to your sun/zodiac sign.
Find me on Instagram here: https://www.instagram.com/diptigoyal123/
Aries (March 21 – April 19)
Aries are the most active travellers, often preferring to travel solo. They seek to explore the least traveled places and hence adventure activities like mountaineering, rock climbing, river rafting, trekking and biking are like a fiesta. Aries will never waste their time as they will find the fastest mode to reach their goals. They are the most courageous and independent travellers you will come across. They hardly travel with their family and look for a passionate group. Since their energy level is very high so the recommended places for them are the Ladakh region, Garhwal Himalayan region, Lahaul-Spiti in Himachal Pradesh, vast ecosphere of Sikkim, Arunachal Pradesh and Meghalaya.
Taurus (April 20 – May 20)
Taurus travelers like to build their own castles in the air even when they are traveling. Thoughtful and hence they are good planner. Remember that the Taurus traveler do a good amount of research. In contrast they are also creative in nature, determined where they want to go and are also independent. The Indian destinations for them are Andaman OR Goa.
Gemini (May 21 – June 20)
Geminis like to travel with their friends and family. They are the most adaptable persons you will come across. So, places having a rich culture attract the Gemini travelers. One of the most unique features of the traveler in a Gemini is that they usually get bored sticking to the same place over days. Once they are done exploring one place they are ready for the next and thus they will prefer a package tour. Geminis would probably pack their cell phones, books, magazines and novels on holidays. They should try an adventure holiday in the Indian Himalayan region OR wildlife safari in Ranthambore National Park.
Cancer (June 21 – July 22)
Cancer people love to stick to water and hence if you propose a beach holiday, he or she is always ready to travel with you. A Cancer could be a perfect companion if you are seeking for a leisure holiday in Kerala or Andaman. They are the most sentimental travelers you will come across. The Cancer people like to visit their memories and hence you will find them visiting the same destinations year after year. In other terms, a Cancer traveler doesn't like to hop around and thus they prefer customized tour packages.
Leo (July 23 – August 22)
Being the sun sign-beater, the majestic and royal Leos will search for a luxury holiday package in Rajasthan and prefer a 5 star accommodation in Lake Palace, Udaipur. Everything that they will try out while traveling will reflect royalty and elegance. Well… the Leo as a traveler is always determined and exuberant and mostly likes to travel in a group. They love music, and would plan a vacation around a big concert. Hence their ideal Indian destination are Agra, Udaipur, Jaipur, Khajuraho and Hampi.
Virgo (August 23 – September 22)
Virgos love to stick according to their plans and hence make sure everything is well managed. A Virgo will often go for a trusted tour operator and will make a list of all the essential items to carry… what to see, shop and savor. So if you are traveling with a Virgo then you are likely not to miss anything as he or she would have done the homework. On the other hand, Virgo people are caring and fun loving. They would prefer a skillful holiday in Tamil Nadu, Karnataka and Rajasthan in India.
Libra (September 23 – October 22)
The Libra people mostly like to travel to a balanced environment where they can have a bit of activity and bit of basking. An enamoring holiday in Goa could be an ideal pick for a Libra. So they will love to go to places where things are organized. As a traveler they will often want to be accompanied by a sweetheart person but at the same time they are open to meeting strangers. An inborn diplomat, they often like to participate in social and communal activities. In addition, the Libra loves to try out unique food and wine. Traveling with a Libra is really fun as they can adjust themselves to any place as they don't have such preferences. Still a backwater holiday in Kerala may stir their mood graciously than camping in Pangong Lake in Ladakh.
Scorpio (October 23 – November 21)
A bit reserved when they are traveling. For the Scorpio… vacation time is for romance. You will often notice that a Scorpio will often stretch their pocket on booking private villas or a luxury beach resort on a secluded beach. The Scorpios are one of the most passionate and philosophical travelers and loves to stick to a diverse landscape. They can withstand any climatic conditions.
Sagittarius (November 22 – December 21)
In reality they are the most talkative people you will come across but when they are traveling they seek for peace. The Sagittarians are inborn travellers and love both adventure and leisure holidays. They also love to explore new culture and try to learn when traveling. As a traveler you will enjoy their company as the traveler in a Sagittarius will drive you to some unexplored places Kutch in Gujarat and far North East India. But remember guys… don't blindly depend on a Sagittarius as they are not good planners and are largely dependent on their fellow companion. They are free birds and hence taking such burdens is not their cup of tea. As I said that they look for peace while traveling and hence tries to escape the crowd.
Capricorn (December 22 – January 19)
The Capris love to be accompanied by hi-fi people. As they love things to happen in an organised way, they will prefer people who are organised and knowledgeable. Similarly, they love to travel those places where things are easily available. For example, they won't stop at a shop for shopping, rather they will be visiting a mall if they are in a city OR when they are traveling they will visit those traditional and vibrant markets. They are always ready for places like Kerala, Goa, Rajasthan and Madhya Pradesh.
Aquarius (January 20 – February 18)
A Spa and Ayurvedic holiday in Kerala is what motivates an Aquarian. Although their interest varies a lot when it comes to travel, they mostly seek for a leisure holiday in the midst of a vast ecosphere. So a backwater cruise in Allepppey may strike them the most rather than houseboats in Srinagar. In other terms, a traveler in an Aqua is always a planner but at the same time they are dependent on their travel companion. They are hardly solo travelers.
Pisces (February 19 – March 20)
They love to remain simple as by their nature. The Pisces are the kindest travelers you will come across and often you will find them helping out others. So on their way, even if they are traveling somewhere and notice a sick animal, they will try their best to aid them. Well… the Pisces travelers do not have any specific choice of destination. They love both adventure and leisure but will often look for peace where ever they go. So a holiday in the Lakswadweep Islands OR an exotic weekend vacation in Coorg is in their list. For adventure they will stick to easy treks in the Garhwal Himalaya… hence the valley of flowers trek is in their adventure activities menu. They are romantics and love to spend time in the midst of diversified nature. They don't believe in showing off things like booking a 5 Star accommodation OR reserving a vintage car.
So… what do you think? Share your feedback below in the comment box.