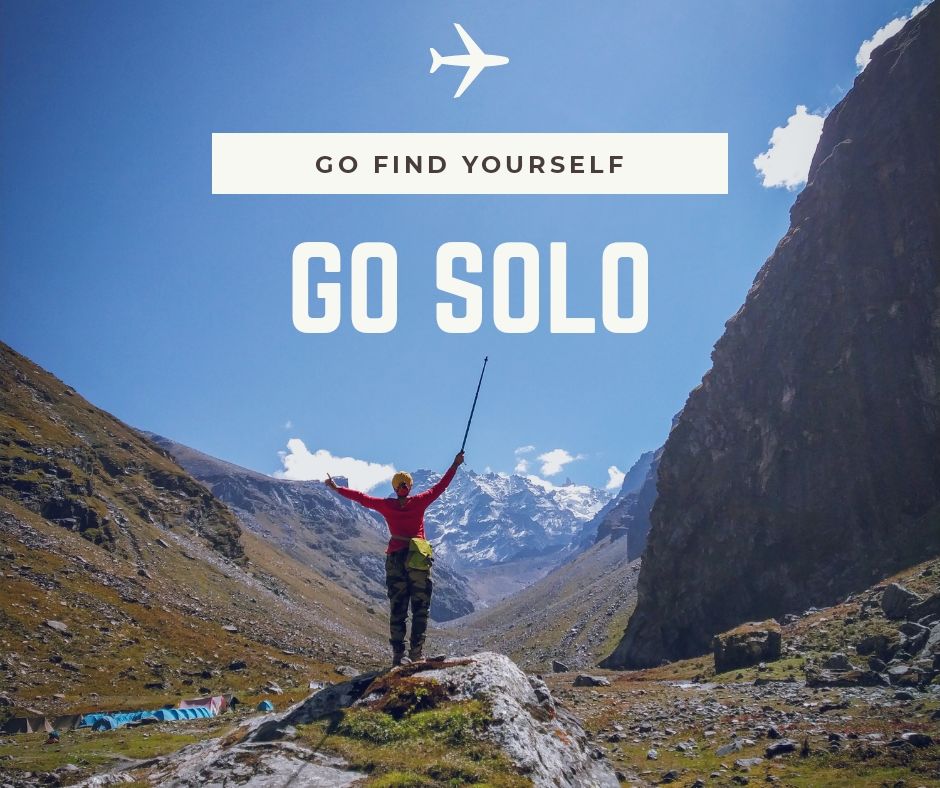 "Solo travel" is a trend that is slowly but surely catching up a lot nowadays with more people wandering out on their own to explore the unseen. If you haven't travelled on that path yet, then you might be wondering what made the others do so. I'm sure most of you will be thinking about the safety, cost-effectiveness and about the loneliness associated with this solo travel.
Here I'm going to break through on some thoughts as to why more and more fellow travellers are embarking upon the journey alone.
1) Freedom- Isn't this the one thing we all are after all the time? Anyways when you are travelling solo, you are independent to do whatever you want. Visit places of your choice, do those adventure activities which was always on your bucket list and the best thing is you need not compromise on anything!
2) Learn about yourself- Sounds weird, doesn't it? You might think that obviously, you know everything about yourself. But remember that once you are out there alone, in a never before visited place, thrown out of your comfort zone which you were happily resting on all these years, you are bound to do something to realize your own capability. This will also make you mentally strong helping you to fight any challenges in your life.
3) Making new friends- So what if you're an introvert? Travel solo once and you'll end up meeting a lot of people and also making some true friendships! It's very rare that you will alone because most of the time you'll find yourself in deeply meaningful conversations with people along the way.
4) The World is Beautiful, Not Scary! - Are you scared to go alone owing to the horrible stories shown in the news daily? If you go ask any solo traveler 90% of the time they can't explaining to you how beautiful the world is and the amazing experiences they have had with strangers on their journey. Still, if you are concerned about the rest 10%, it's a known fact that things can happen anywhere, even in your hometown and not only while travelling.
5) Grow stronger- Roaming around on your own will prepare you for so many untold life lessons. Since you will be out of your comfort zone, it will teach you to be more aware of your surroundings. You will learn to be more patient, embrace life as it comes, be happy with whatever little you have and also handle the everyday challenges independently.
With so much praise on the advantages of solo travelling, I shall also like to add that it is completely up to your own decision whether you choose to travel solo or not. I have only thrown some lights on some of the factors which I felt was important for the aspiring solo travelers to know.
However, what good is life without a little boldness, adventure and some unique experiences, isn't it? Dear traveler, I hope this will inspire you to wander solo one day soon, and if it does let me know in the comments below as I'll be the happiest person that day :D
Also, if you liked this blog, please do follow my personal travel blog at - https://rashtravelmusings.home.blog
Instagram - @rashtravelmusings