So excited and at the same time anxious while heading onto my first ever trek to Rajmachi Fort, Pune. This was on my bucket list from almost 2 years and finally today I'm standing at the Railway station waiting for my train. Me and my friends are travelling with Hyderabad Trekking Club, one among the best budget travelling clubs in Hyderabad which brings together people from all corners of the city to travel and have lots of fun. We boarded Mumbai Express at approximately 9:30pm from Lingampally Railway Station. This train starts at Nampally and since Lingampally was close to where I stay I boarded the train here.

I reached Karjat by 11 am on Saturday. The train view from Pune to Karjat is a feast to your eyes.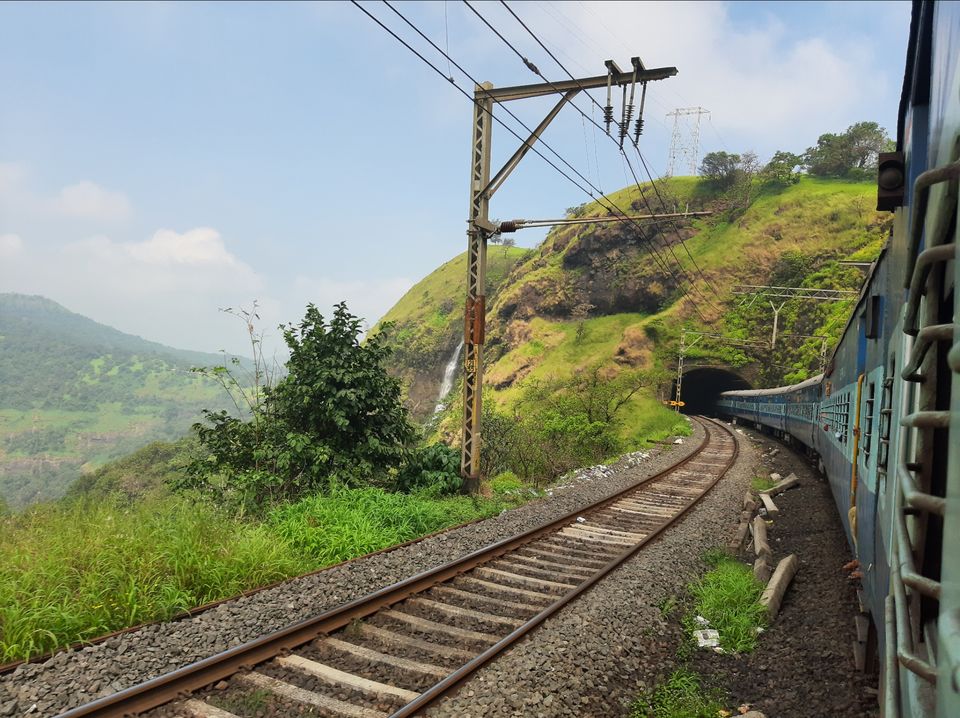 After getting down from Karjat we had breakfast and started to the trek base point in a private vehicle. There are two trekking routes to reach Rajmachi Fort. One is from Karjat and another from Lonavala. The Lonavala route is a bit easier when compared to Karjat route. The base point is located near a village named Kondhane. It took about 40mins to reach the base village. I bought waterbottles and some food here and started the trek at about 02:30 pm, reached the top village Udhewadi by 06:30 pm. The trial was beautiful with flowing streams, beautiful plateaus, lush green trials at regular intervals.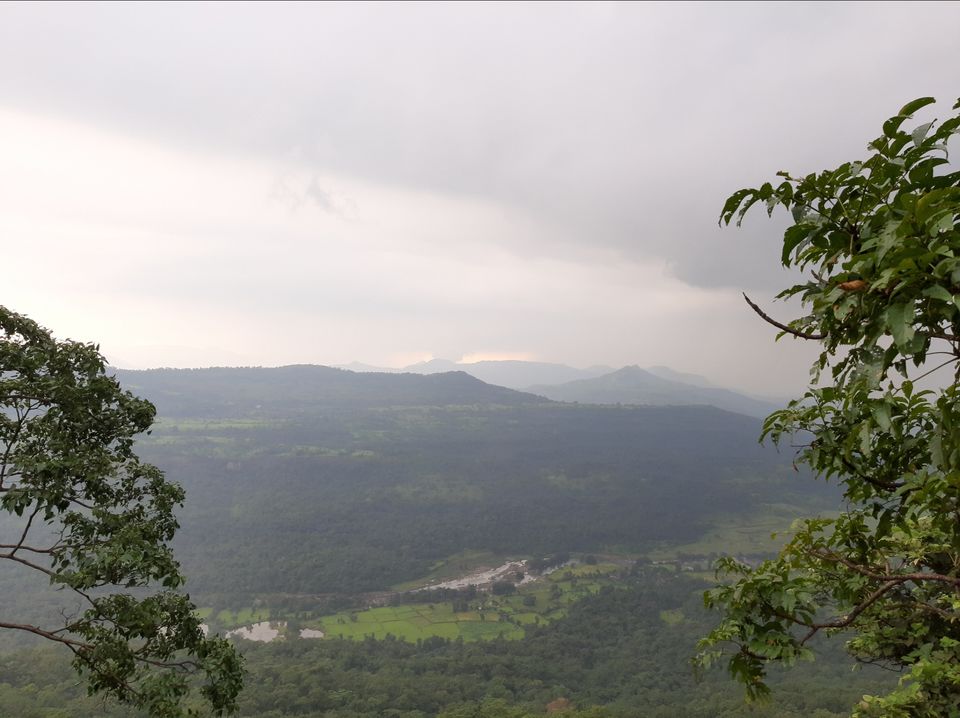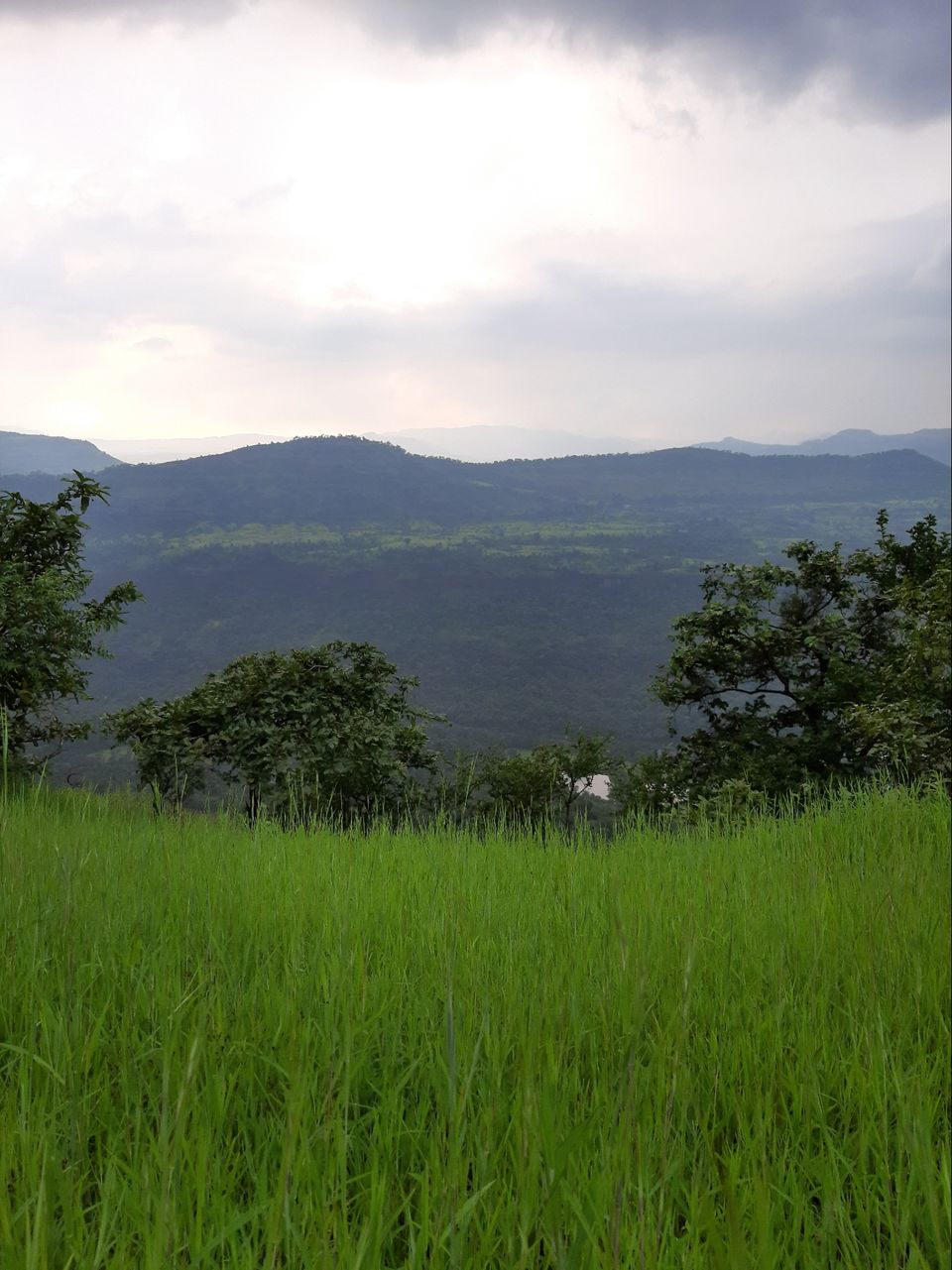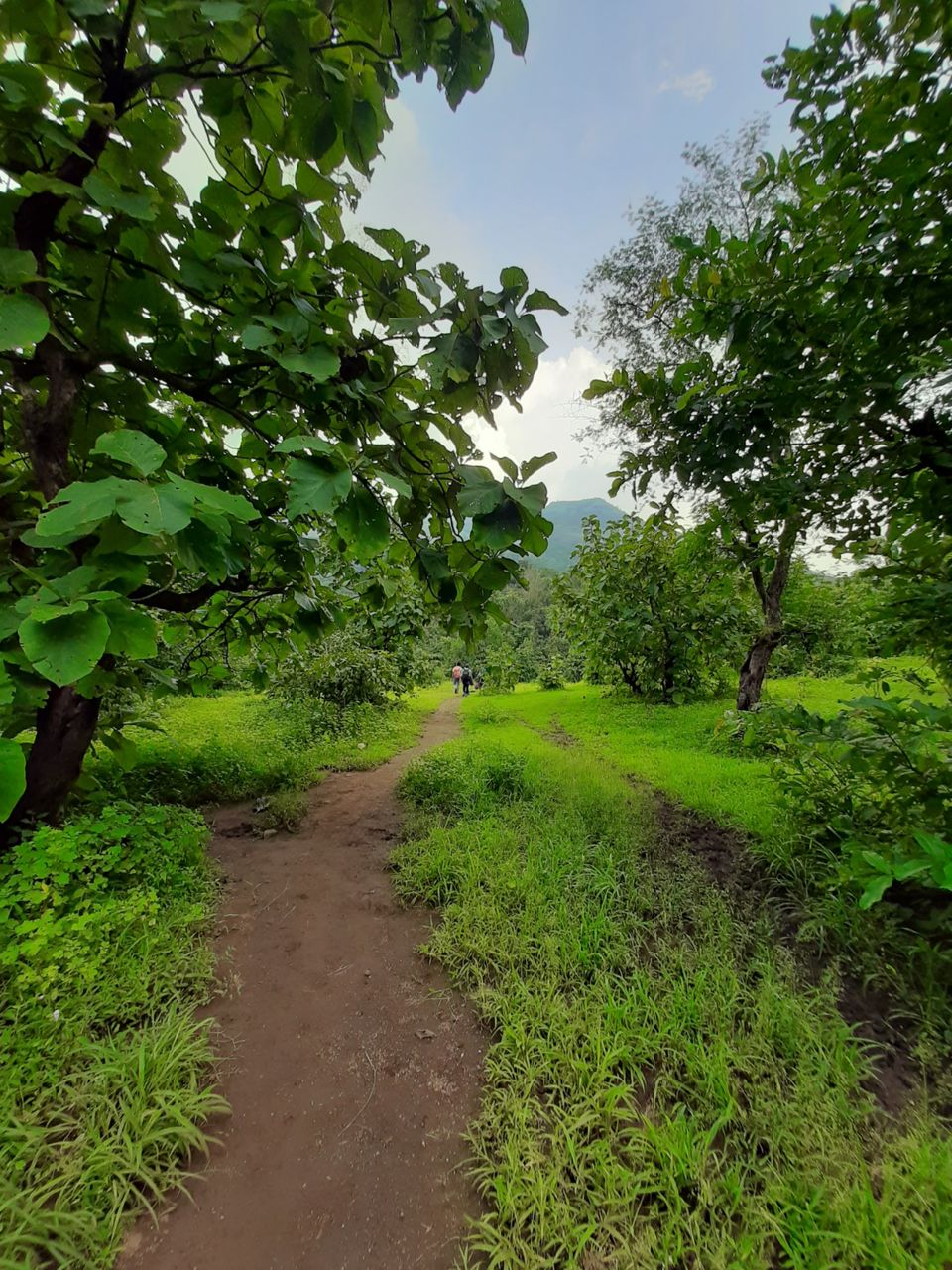 It was not very easy for me as it was my first time and the first 2hrs really tested my patience and made think twice if I can complete the trek. Gradually, my body got adjusted to the steep ascents and I trekked the next half comfortably. Make sure you take atleast 2 litres water, food like energy bars, chocolates, energy drinks like ORS, Glucon D with you. There are flat areas at regular intervals where you can take rest. The sun was setting by the time we reached the top and approached our homestay. Homestays are provided by villagers at a reasonable cost and they even cook and provide simple local food. There's no electricity here, the whole village runs on Solar energy. There are basic bathroom facilities here and since the water sources are limited bathing is generally not allowed. The night's sky view here is mesmerizing and you'll be tempted to spend the whole night watching the stars and sky.
Next morning we started our trek to the fort by 05:00 am and reached the top in an hour, in time for sunrise, enjoyed early morning breeze and waited for sunrise. The views from here are heart warming. We spent 1-2 hours here, explored both sides of the fort and surroundings. The entire trial is covered with flowers after monsoons. I got down, had breakfast and started trekking down. On our way down we visited Kondane caves, got drenched in Kondane waterfalls and reached the base in 2-3 hrs then took an auto to Karjat Railway station with severe but sweet pains, heart filled with memories and a bunch of cool friends.
And the budget? 3500