Its 28th dec,2016
Me and 3 of my buddies had planned a road trip to jaisalmer(Rajasthan) from Delhi (i.e. 754 km) to celebrate new year...we were looking to borrow an suv from friends and relatives...for a spacious car road trip but couldn't get any.
So, finally we decided to go with our vw polo.
One more friend was added ...now we were 5 guys and a hatchback :p
we were very excited about the trip, everything was packed from jackets,sweater,hoodies to dslr & portable jbl speaker etc etc ...pillows too,yeah...we took 3-4 pillows also for the trip :p
Now 4 of us were going to pick the 5th guy and on the way to his pickup location its around 45 min drive ...we were talking and laughing and making plans bla bla bla
Then a song plays on radio..."Dil chahta hai..."
And one of us said Goa must be more than awesome at this christmas- new year time .
Wish we could be in goa for new year...Lets go to Goa(first, it was only a joke)...We laughed and then we thought why not ...why not go to goa??
We couldn't find a reason to say 'No' to a road trip from Delhi to Goa and despite of limited budget and bags packed of winter wears ...we were thinking should we really go to goa or should we stick to the plan of jaisalmer.
We were supposed to go jaisalmer via udaipur and the road to goa was same till ajmer(Rajasthan) and we decided to decide about going to goa on the way till ajmer.
We picked our 5th friend but we din't tell him that we have a plan to go goa because he wouldn't agree to that at any cost...so, we kept that plan as secret among us only...
Then we had breakfast and filled up the tank to full ...vroom vrrooom vroommm....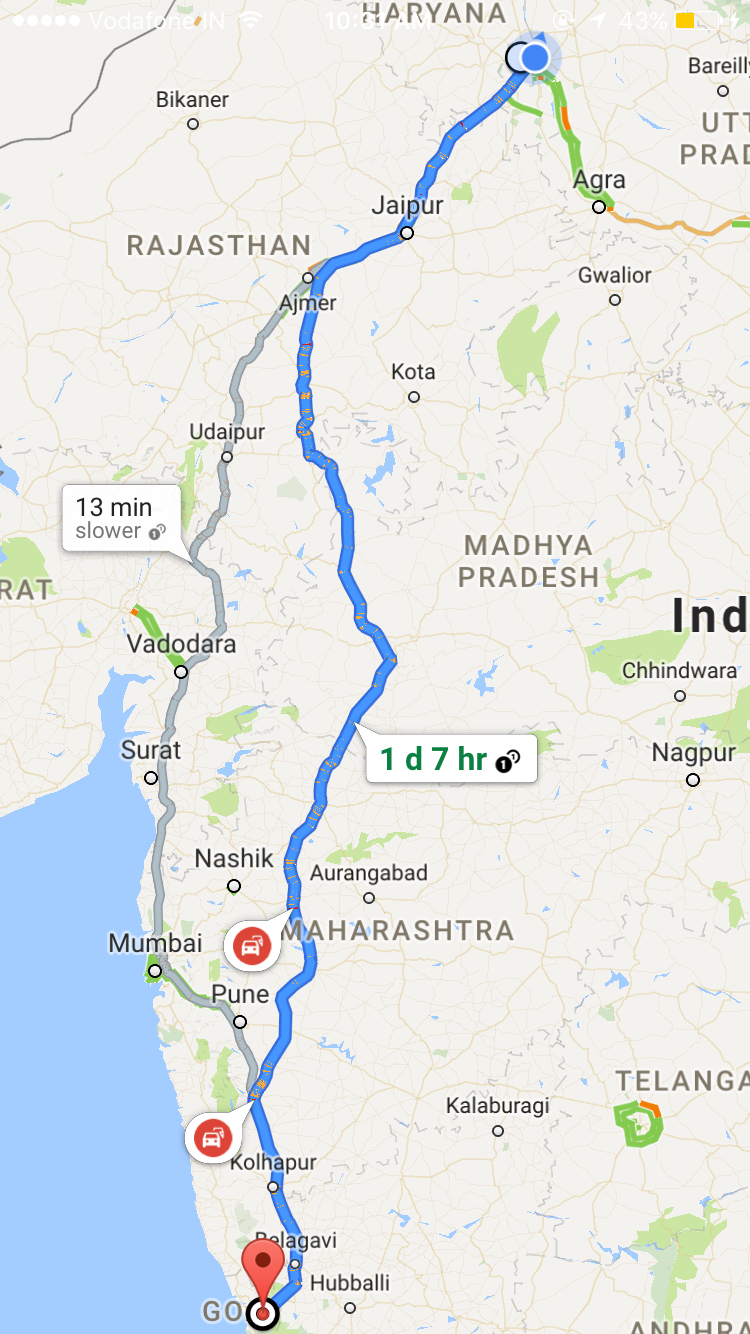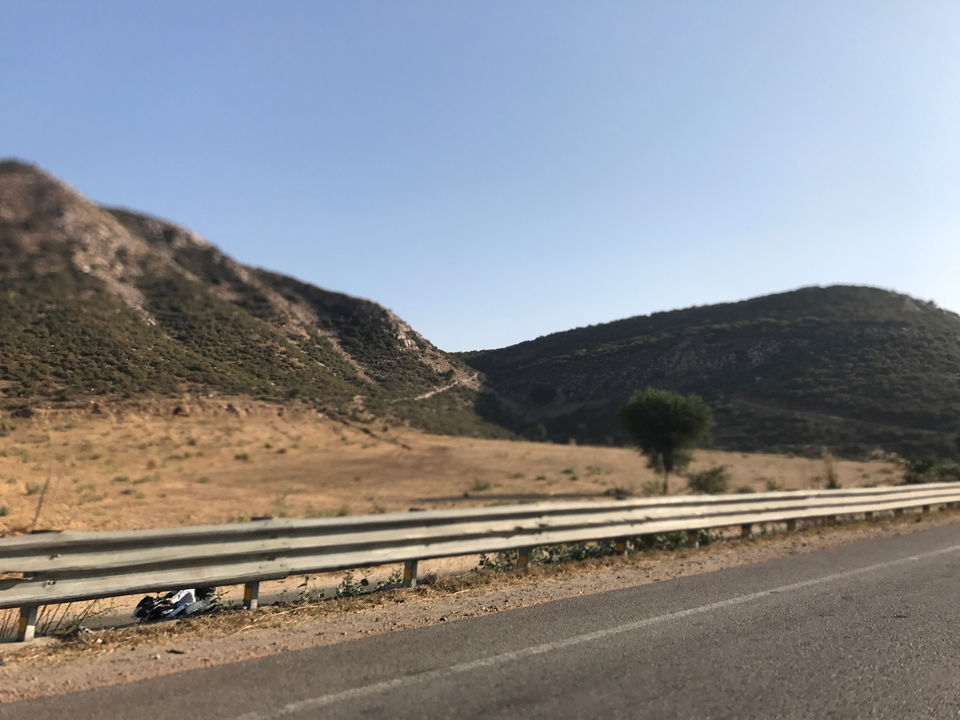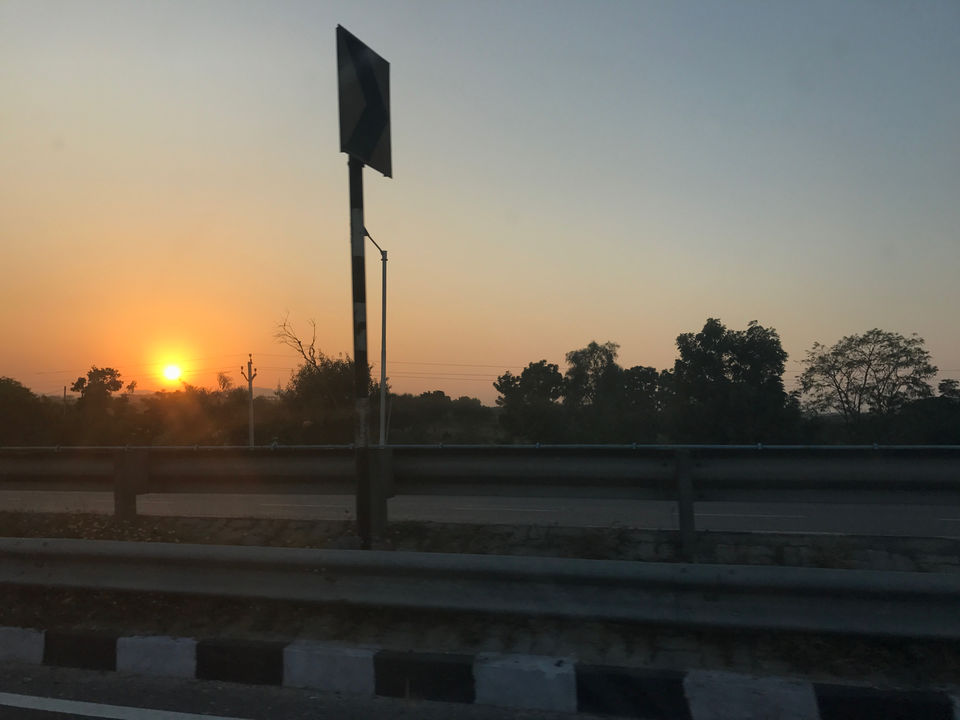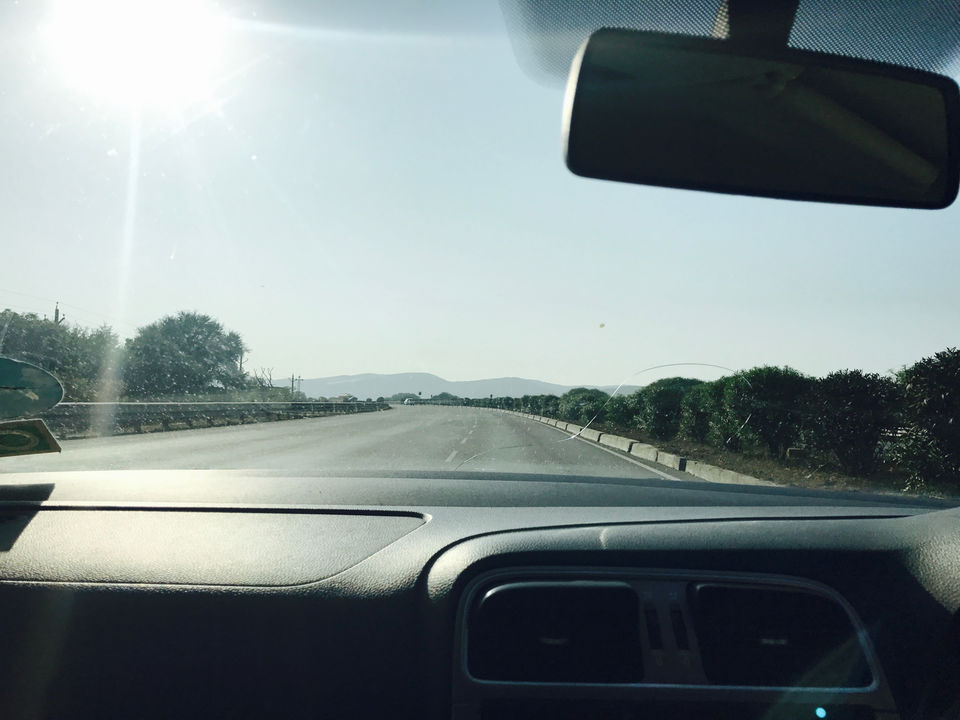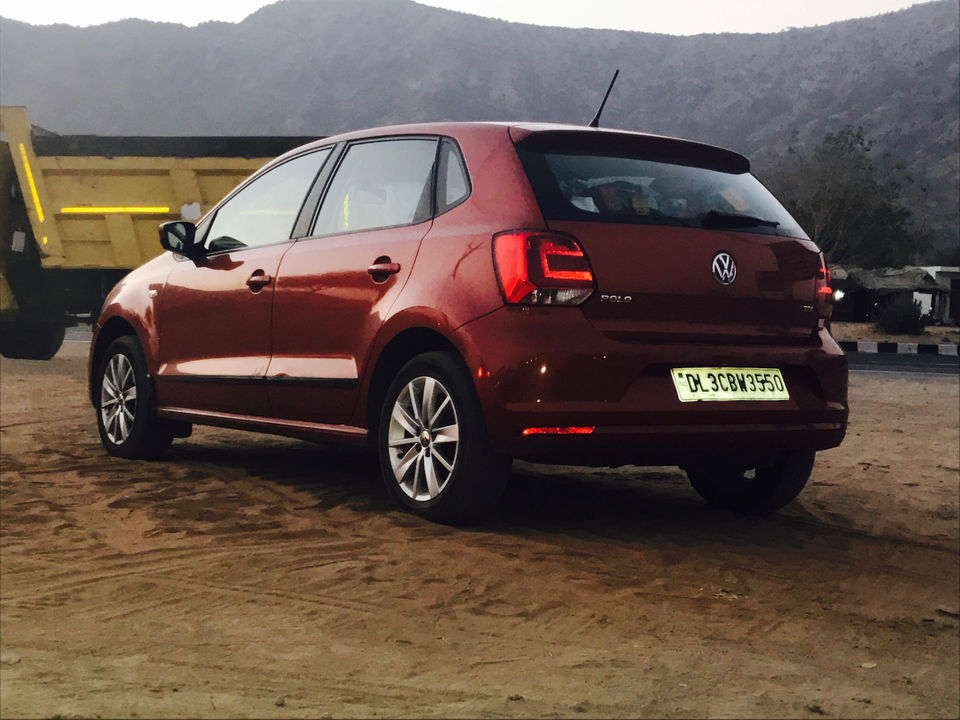 Now comes the diversion....right-Rajasthan and Left-Goa ....we were still thinking about which turn should we take ....and we took left because you can't be wrong about going to goa :p
Our 5th friend who doesn't know we are going to goa was driving the car and we were directing him ...take left...go straight...take right...he drove around 400 kms and he din't know we have entered M.P instead of Rajasthan ....after a drive of around 14 hours straight...we stopped for dinner...late night dinner...its around 2:00 a.m...we ordered food and waiting for it...now the 5th guy was like ...we should have been to
Rajasthan by now...why haven'tee reached yet? We were all quite and looking at each other...and then the laughter burst out of us...then he took the phone on which the navigation was on and bam..."Goa"...are we going to goa? Are you guys mad or what? Lets go back home ...i'm not going !
Then after lots of bla bla bla...he said this is going to be the best road trip :p
Again, we hit the road travelling through different states, different views ....
Travelling through plains,mountains,forrests,villages...
we reached goa around 10:30 p.m on 29th dec 2016.
It was more awesome than we expected...all goa was lit up with different colored lights and vibe being there was amazing.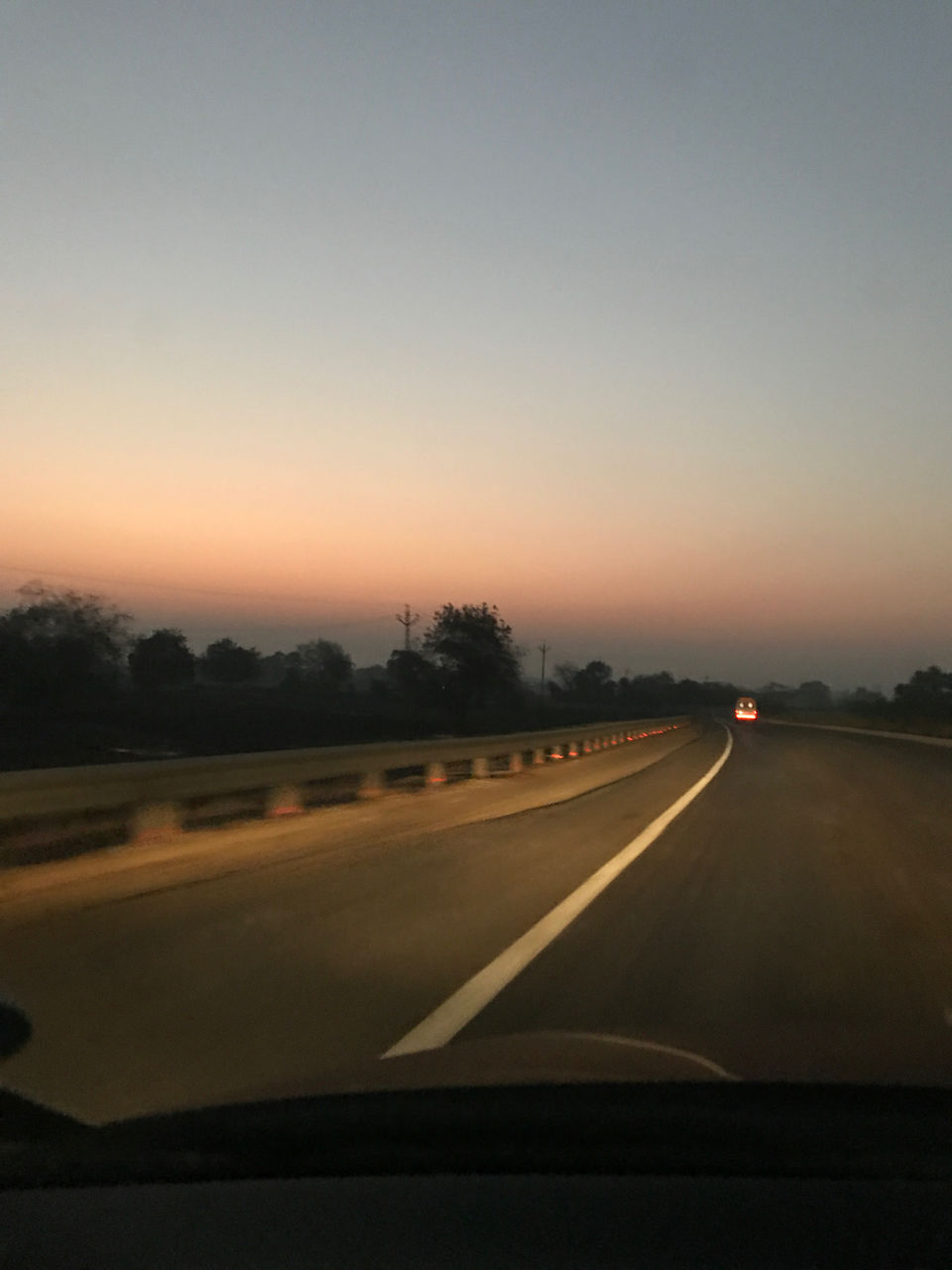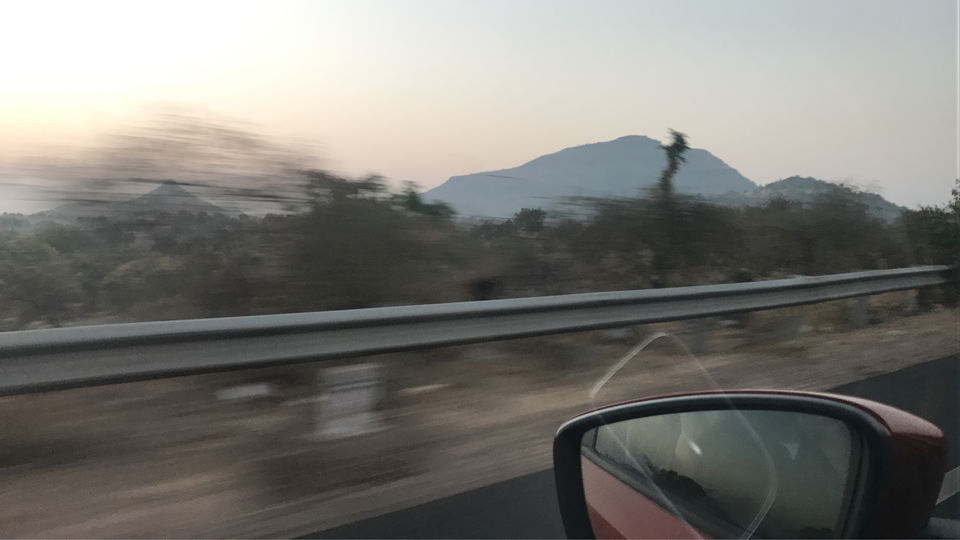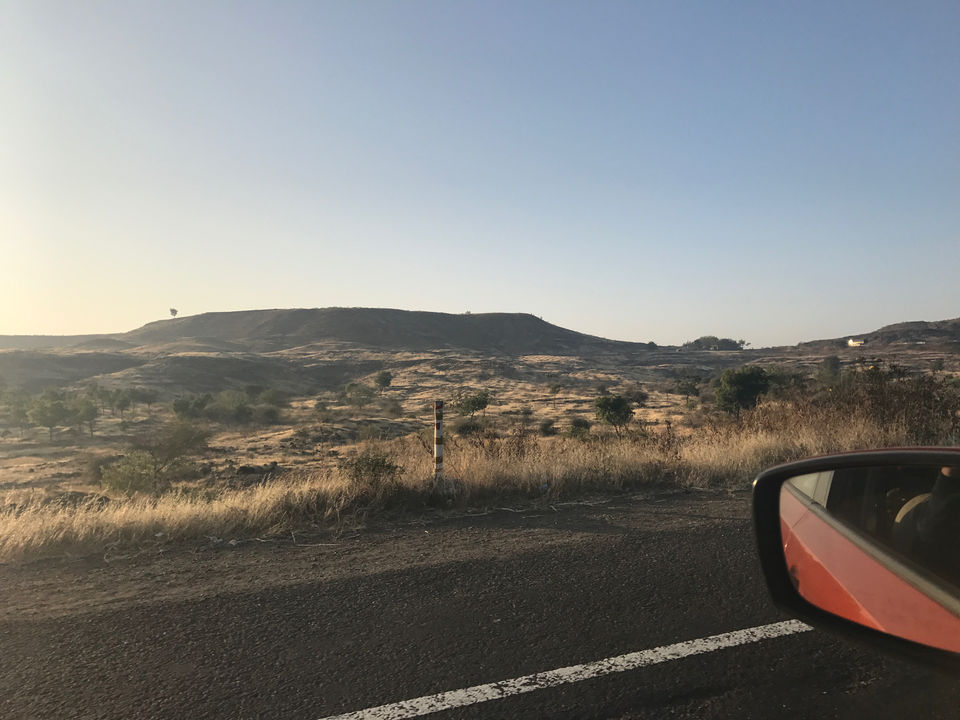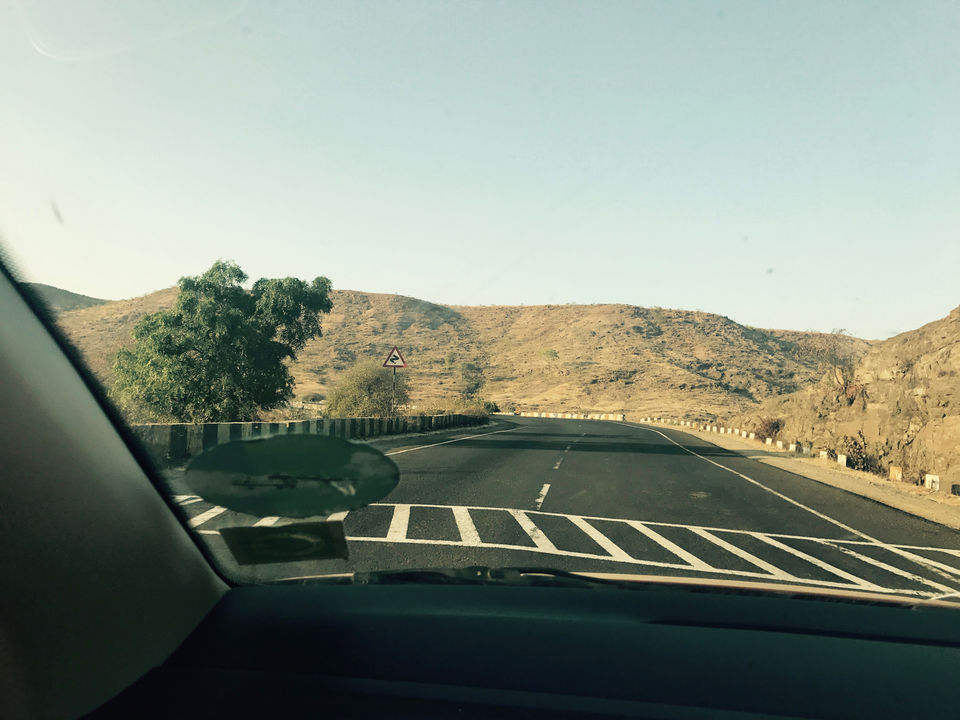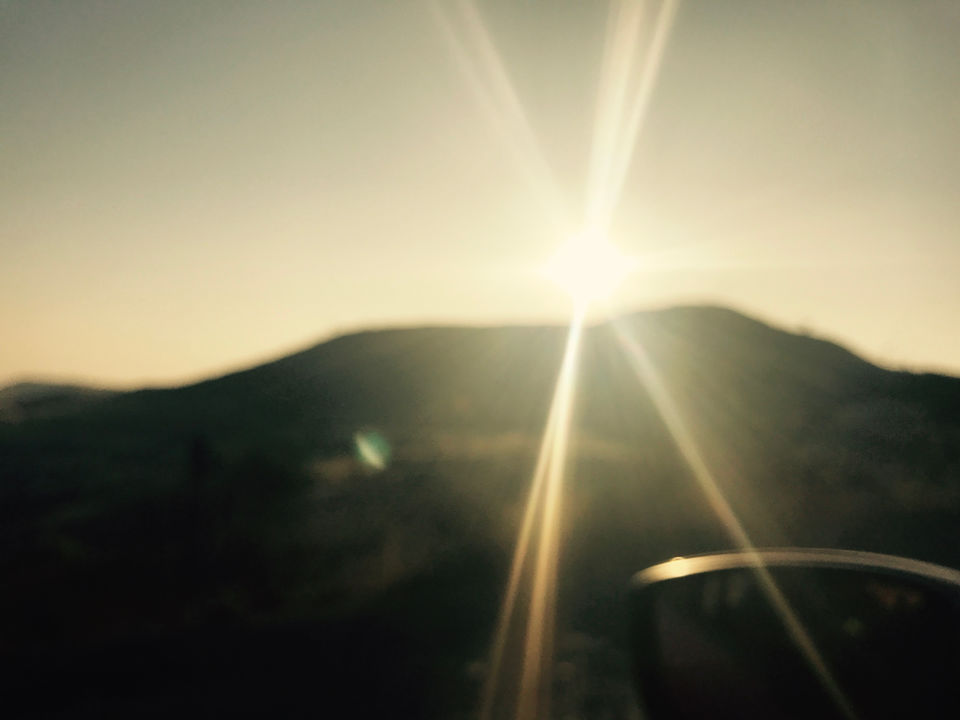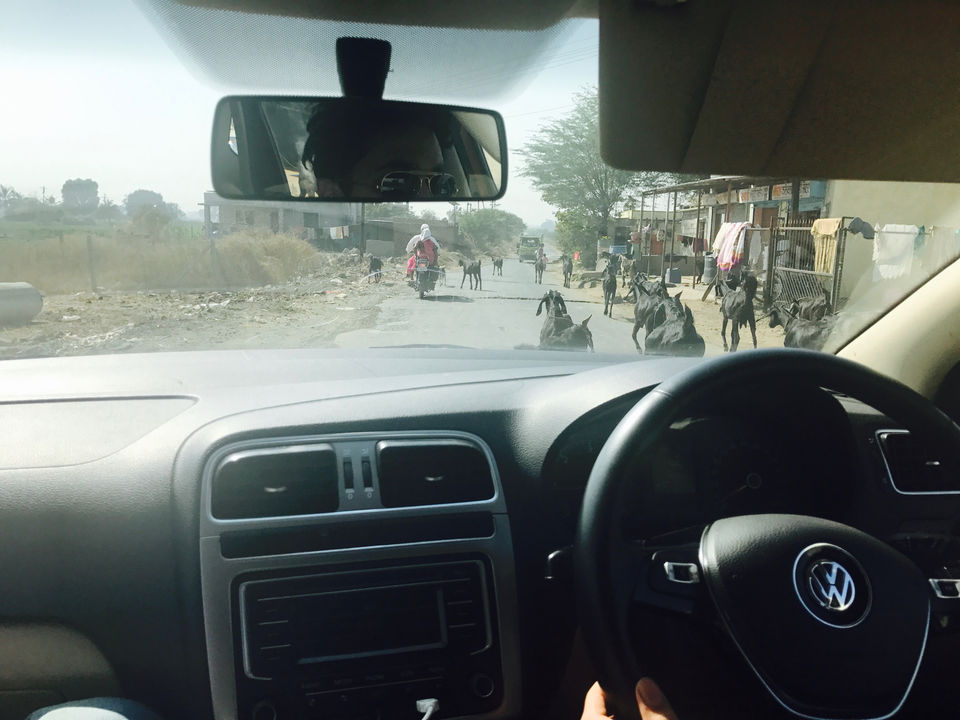 Next day, we woke up and went straight to the beach...and it was "Wow"
After that,we went to had breakfast (i.e. Vada pao and tea) and roaming around ...there were lots of foreigners so, the place was looking exotic to us...lol
Then we went to a shack...ordered different kind of food and drinks....there we ate and relaxed for couples of hours...
It was afternoon and time to do something exciting, we went for water sports-para sailing,banana ride,jet ski etc etc...
And doing those sports was such a great experience.
Now it was evening and scenerio has changed...whole goa was a party place with loud music and bright colorful lights and lasers...
We went to "Tito's" street which is the most happening place in goa... we were amazed to see such an amazing crowd and place.
We stayed there for couples of hours...dacing and enjoying :p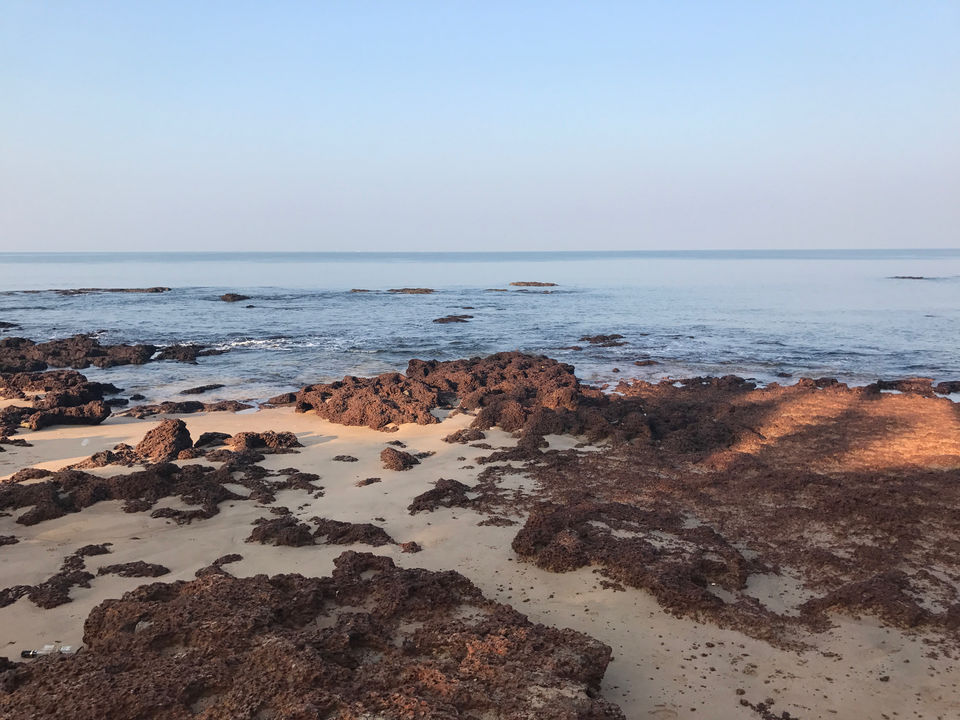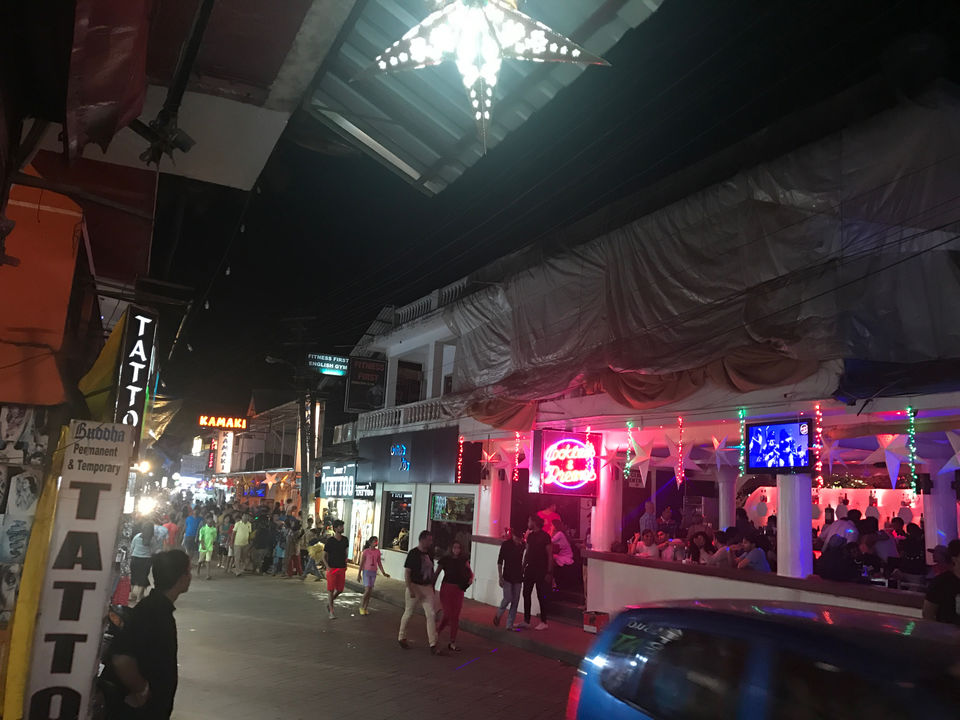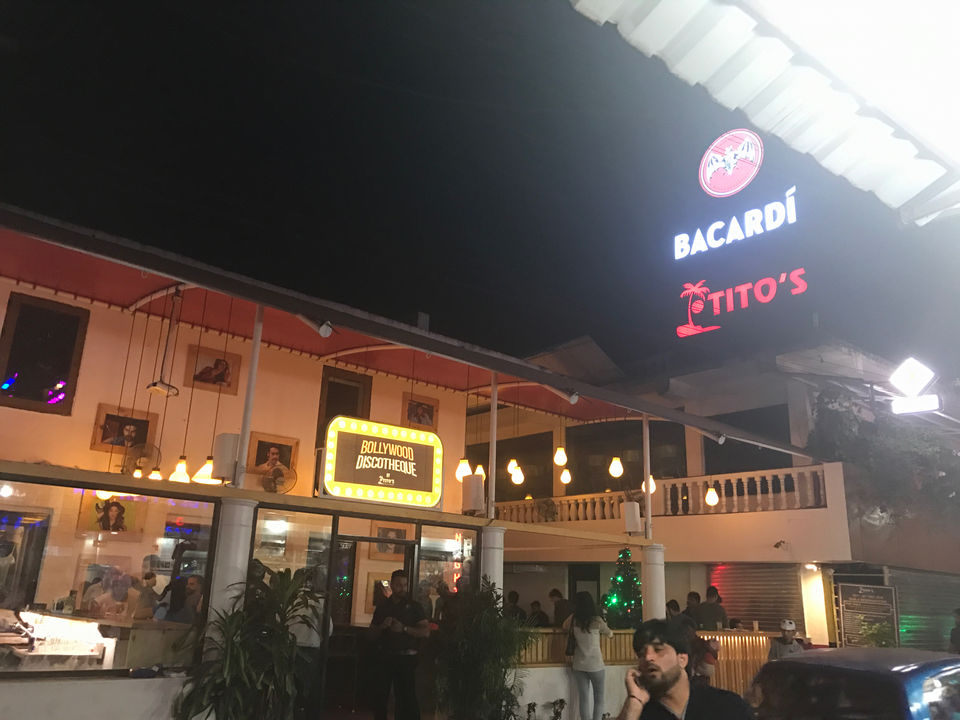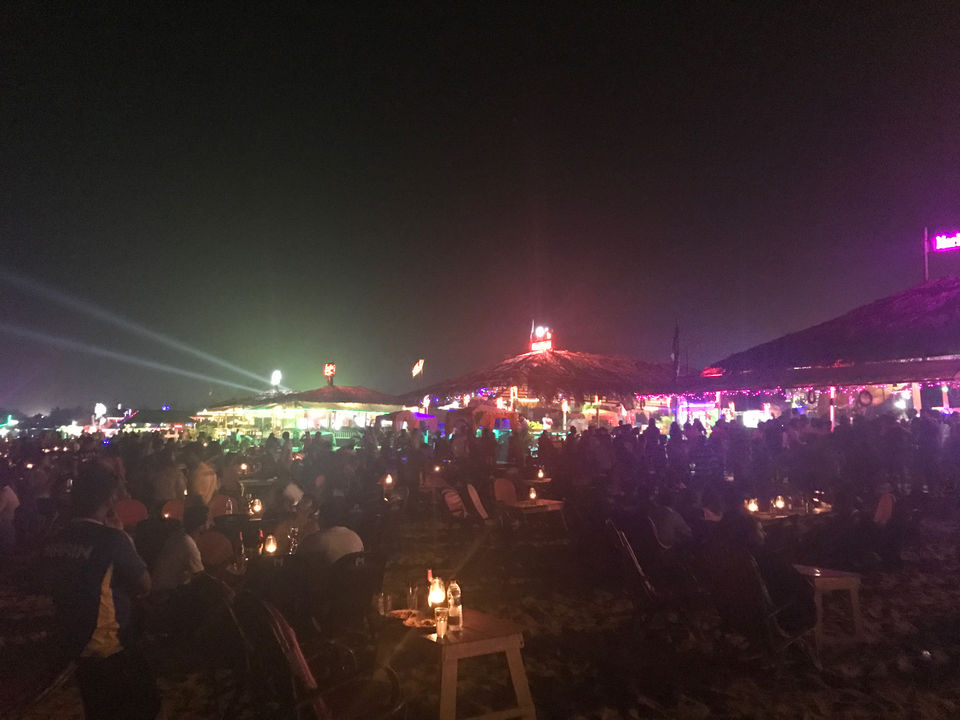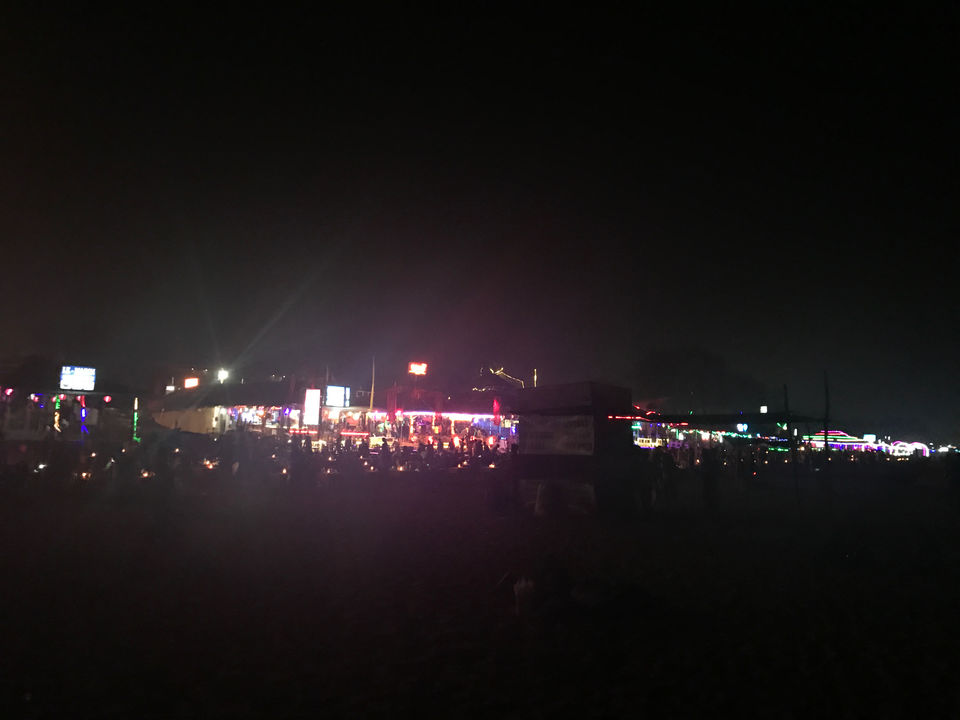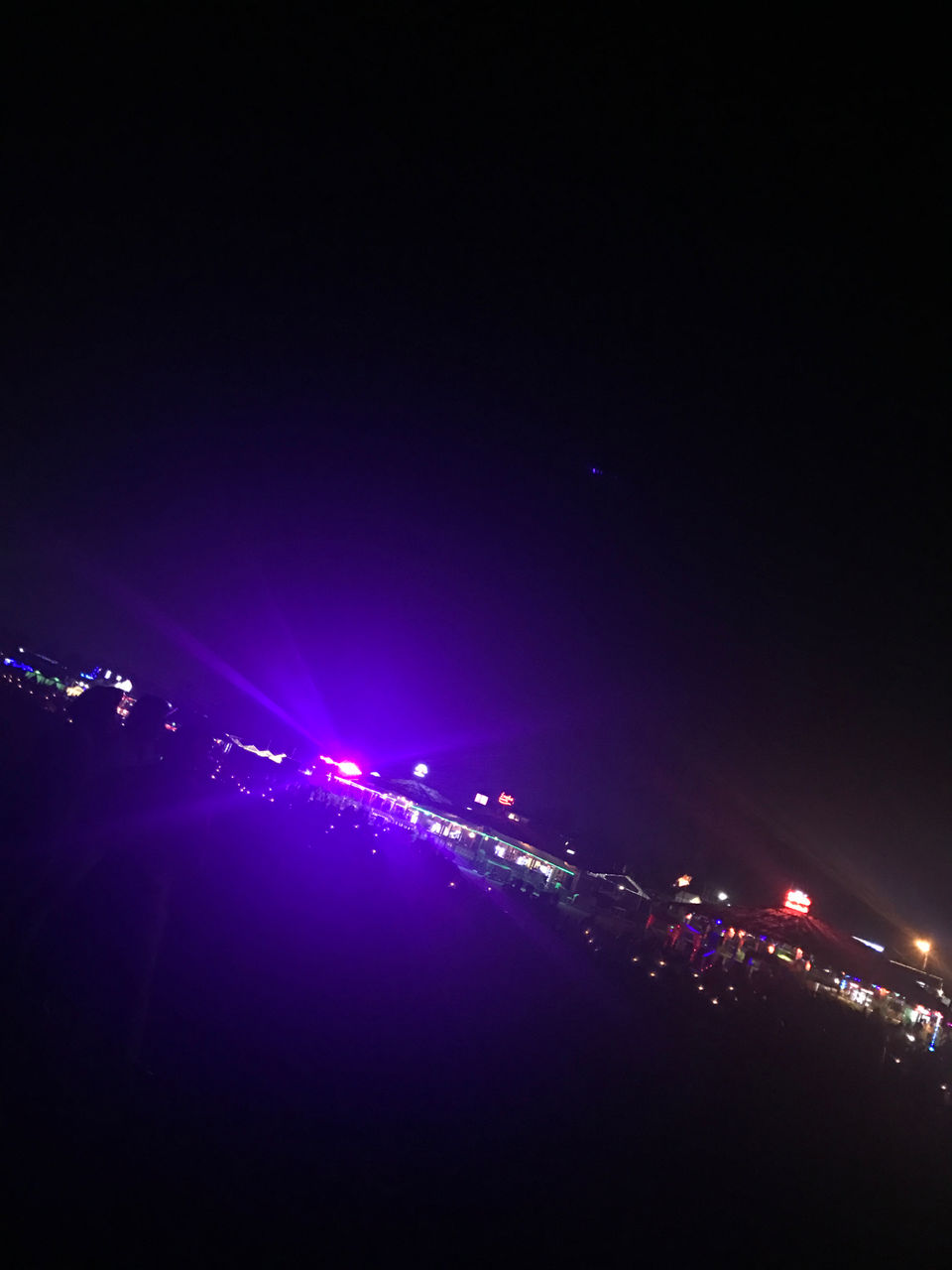 It was 31st dec,2016...and we were Goa ...party party party ....
We took a homestay in goa and it was very good and affordable..."save your money on stay and spend somewhere else" :p
We had breakfast and went for some shopping because we did not packed for goa.
Then we went to vagator beach...its was the most beautiful one ...with less people...less noise...place to just sit and see the sea ...:)
This was the peak season of goa...and goa was more expensive and crowded than usual.
We went back at our place and just talked and talked ...and all the disscussion was about new year's eve...what to do? Where to go?
As always we couldn't decide....
We dressed our best with whatever we had...and went for party hunt !
We went to Tito's road and the street was over crowded and clubs were even more crowded and super expensive for stags...after a long disscussion we went to an open restaurant with live music and amazing food (fyi...we went there the day before also)
We ordered lots of food and drinks that the table was full of it...we were eating and dacing and eating again ...
We were having such an amazing time ...dancing on our favourite songs with friends at one of the most happening places in india.
Count down begins...5...4...3...2...1...happy new year...everyone was so happy and wishing one another , dancing and enjoying...ahh ...it was amazing time we had there :)
We made some new friends there...they joined us and then we went to a beach party...danced like anything and came back at our place around 5:00 a.m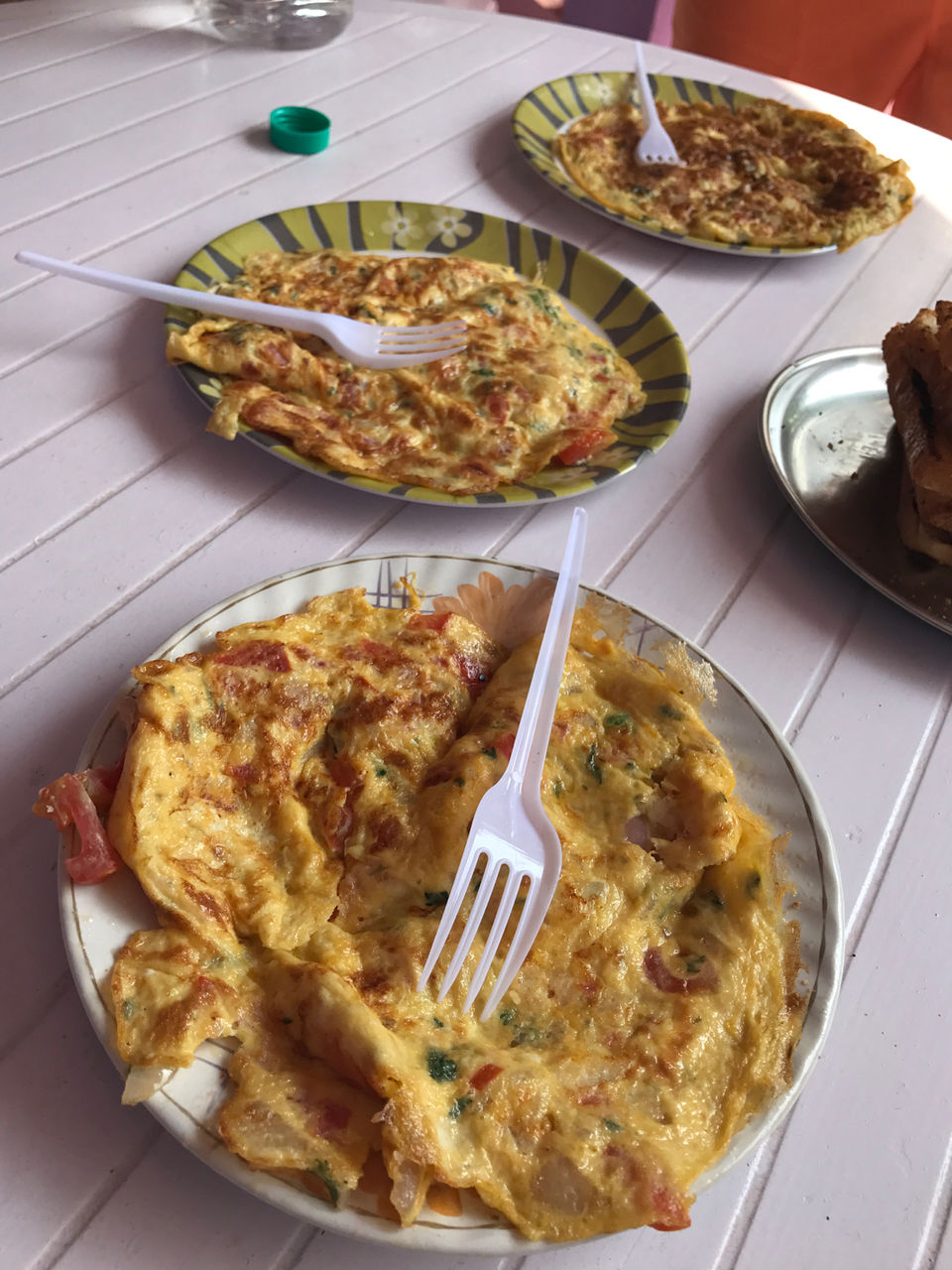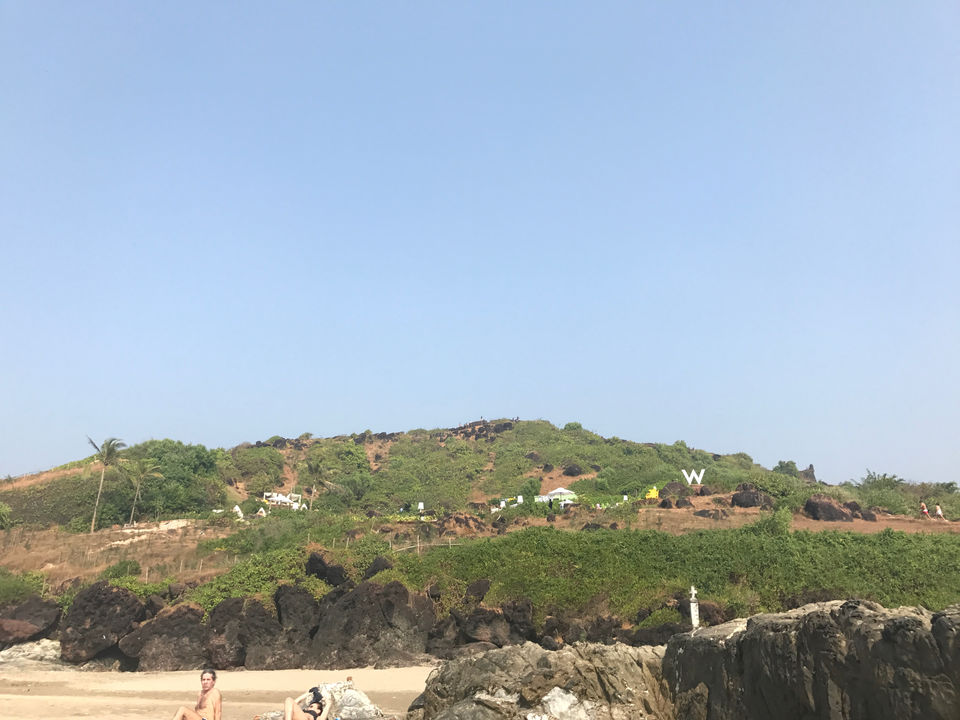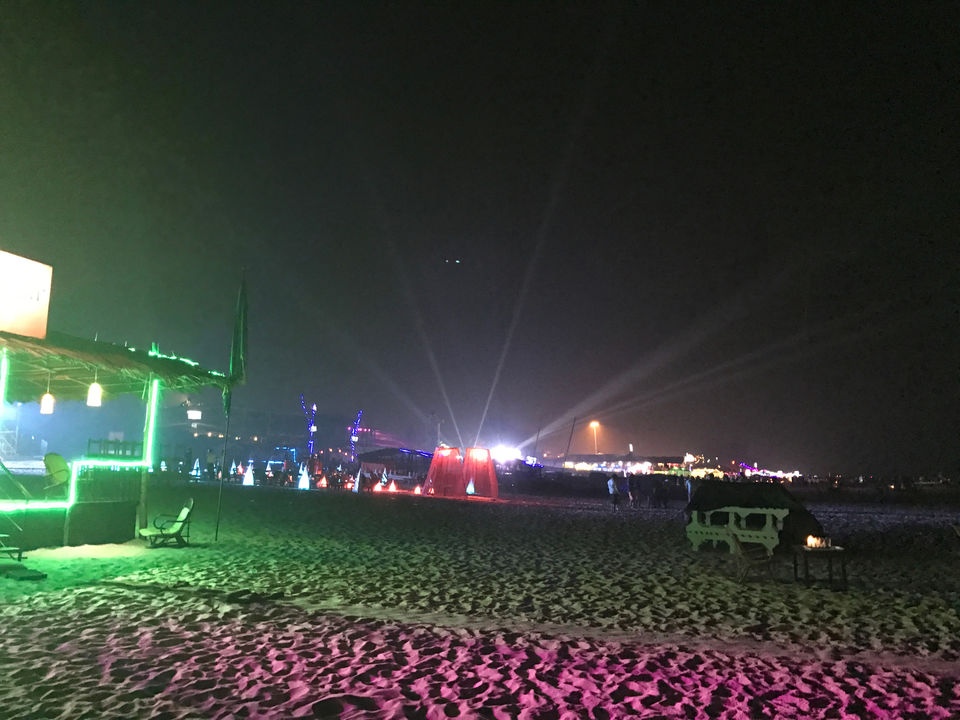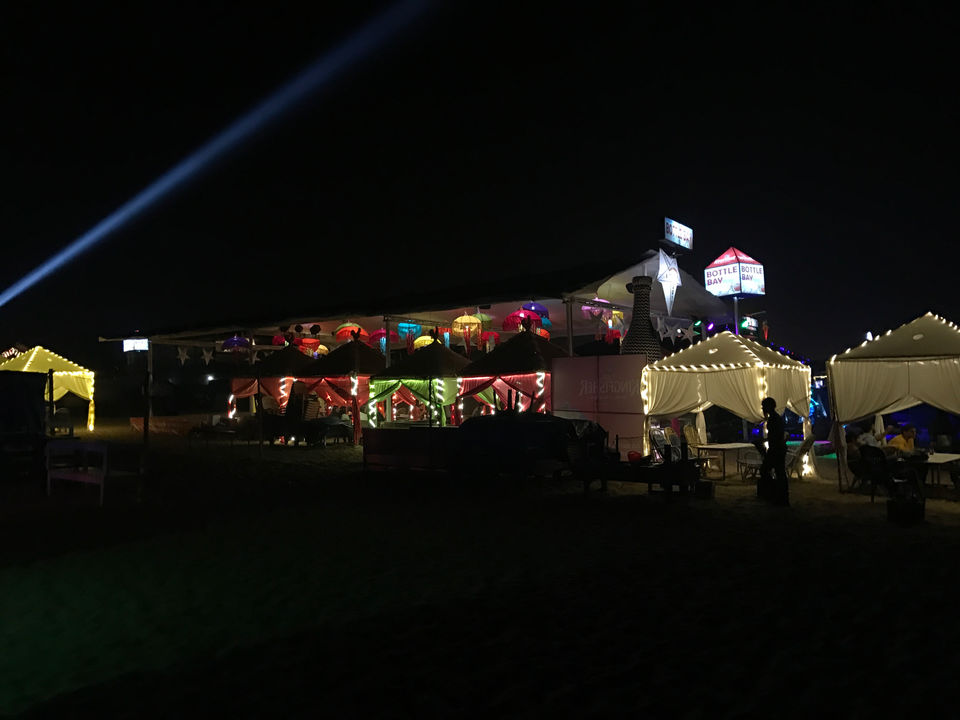 Its 1st jan,2017 and we have to cover more than 2000 km... we were leaving goa with so many memories...again we hit the road back to home...talking about how amazing it was being in goa for new year ...we drove all day and took a different route via mumbai to delhi...
Mumbai-pune expressway was very nice,borad and super fast...at night we were so tired of driving so long ...we decided to stay and take a nap zzzzzzzzzz.....
We woke up...grabbed burgers,mcpuff etc from McCafe...and don't know it was hunger or was it really that delicious? :p
Driving...and driving...and driving...its night...roads are so lonely that we couldn't see any cars or vehicles on it ...we decided to play some audio ghost stories ...and it really gave us goosebumps ...lol
Then we entered Gujrat...and roads of gujrat were best i've seen with amazing secenic beauty.
We came back through udaipur...we wanted to stay to visit though but we also had to reach home asap...so,we kept on driving ....and finally after covering half of india and lots of states we were back in delhi on 3rd jan,2017
Beleive me, it was a trip that i'll remember my entire life :D