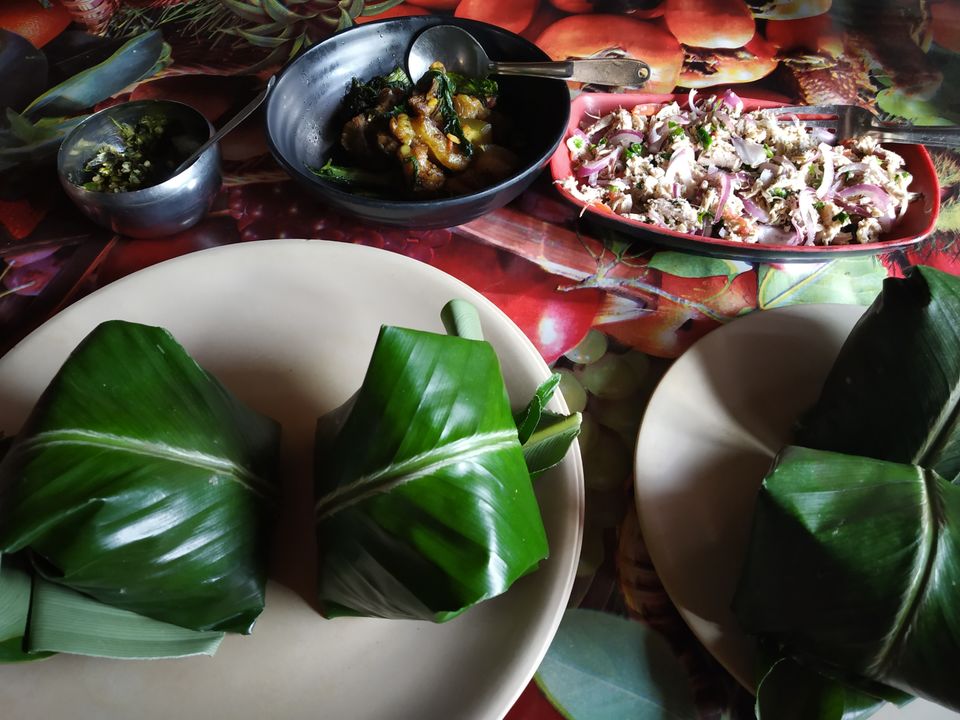 Love experiencing different food! Head to Singho Dhaba at Margherita to have the Taste of Arunachali food.
This year end 2018, I and my hubby thought of bidding Audie to the year by taking a road trip to Margherita town from Digboi which is only a half and hour drive from the latter and a Date at good place to eat at as All is well that ends well and make memories in the name of our love.
The road trip was dotted with flora and fauna of upper Assam, lush green carpet of Tea estates and the picturesque landscapes.
After reaching the town and exploring the place Singpho Dhaba was one of our to do lists to make our stomach happy and experience the culture of Arunachali.
The Arunachali food are known for its healthy style of cooking which are mostly Boil Delicious Dishes and contains less fatty oil and masala. We had a quick glance through the Menu and ordered a plate of Rice along with boil Lai haak with pork and a boil chicken salad. The Dhaba was simple inbetween the nature but the food was healthy and mouth smackingly delicious which will win anyone's heart.
A must visit place to experience the culture of trible food if you are in coal city Assam.
#Food #culture #triblefood #Margherita #entrepreneur