Not a secret any longer, bohemian Varkala draws a steady stream of visitors around the year, with week-ends being the busiest, and perhaps a bit crowded in the season from October through March. The main attraction is the North Cliff area around the helipad overlooking the beach. Strung across the cliff and surfing inland, are a necklace of restaurants, cafes, shops and hotels, catering to the varied tastes of the local, domestic and international visitor.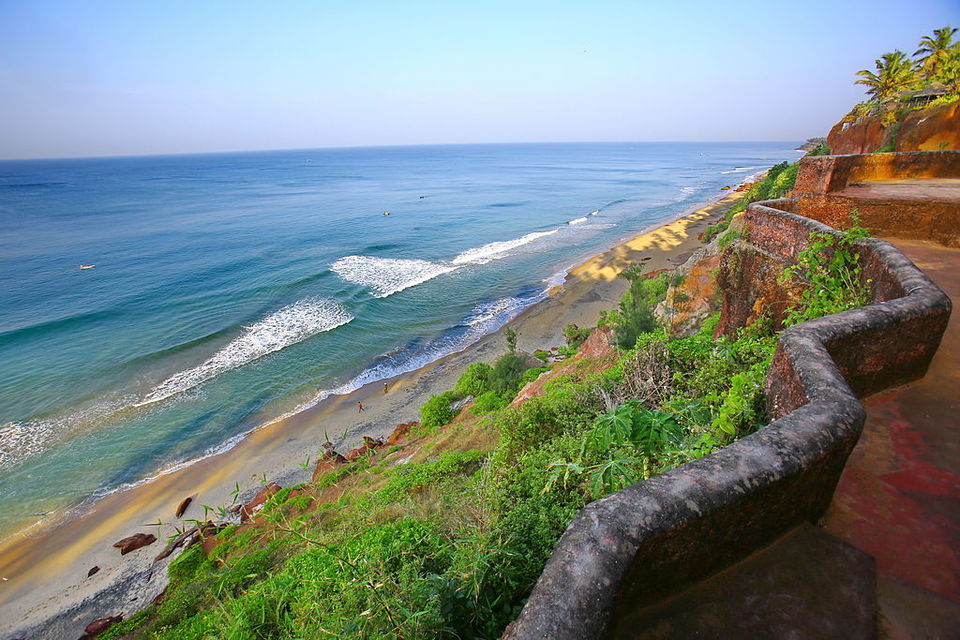 Why Travel to Varkala
Varkala is a microorganism of the world, with people from around the globe. Its main attraction, and reason for popularity, is the Papanasham Beach, which hugs the North Cliff and is reached by steps down the cliff. A bit further north is the Black Beach, the black sand now almost vanished below granite breakers placed to reduce erosion. However it is a lovely spot to watch the sun-set.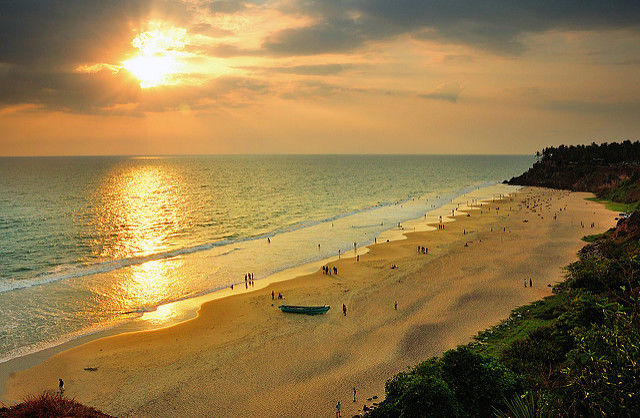 Adjoining the Black Beach is the Varkala Aquarium, with an interesting display of marine creatures for first time visitors. Varkala is also home for the 2000 year old Janardanaswamy (Vishnu) Temple, known as Gaya of the South. Varkala is also gaining popularity for Ayurveda treatment and as a place to practice Yoga.

Cuisine on offer
Cuisine is international and modestly priced. Competition is as stiff, as the fare is varied, making it unfair to single out any particular restaurant or restaurants for elevation. It all boils down to what you fancy at any given time. Of course, restaurants that overlook the sea have a distinct locational advantage, but let that not get you to forfeit the delicacies and atmosphere of those a bit away.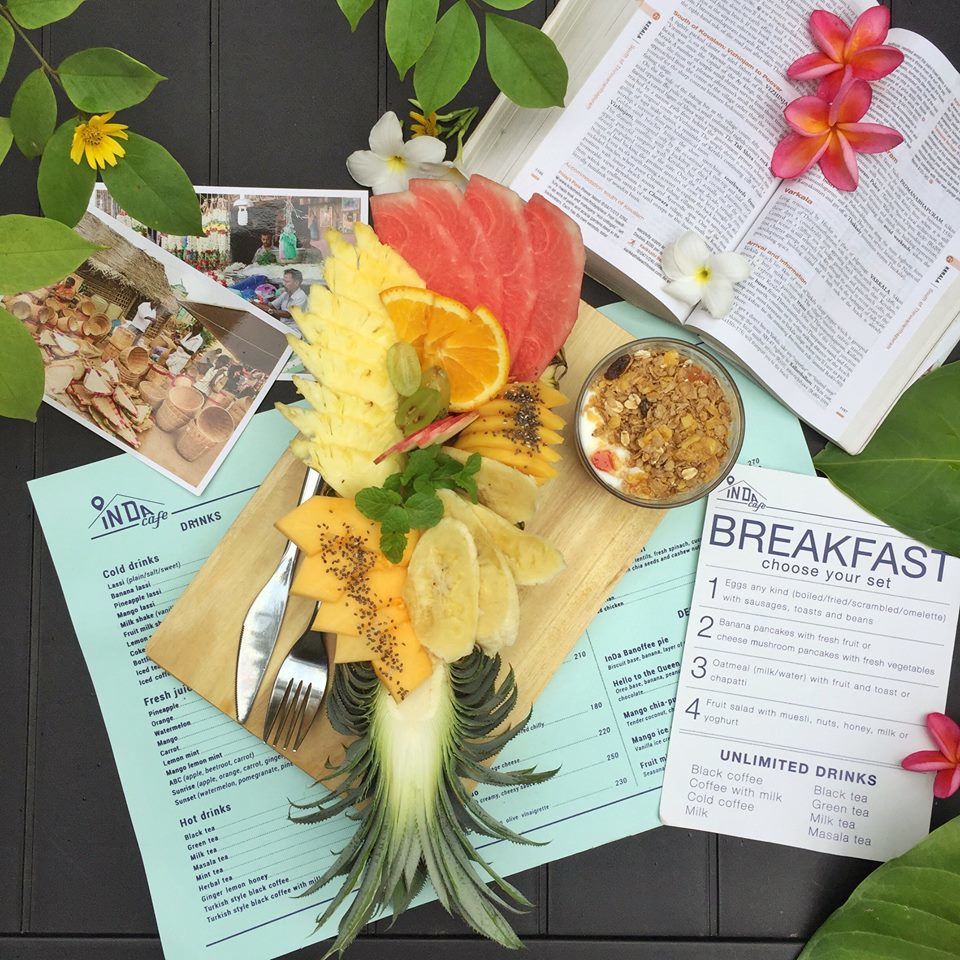 Getting to Varkala
The closest transport hub to Varkala is Thiruvananthapuram, from which it about a 1 hour journey by either car, bus or train.
By air: Direct flights from Delhi, Mumbai, Chennai and Bangalore
By train: Well served from all points in India, including far away Assam.
By road: Direct bus services across Kerala and Bangalore, Mangalore and Chennai.
Accommodation
Hotels range from budget, including dormitory, to first class. Most are a few minutes walk to the beach. It may be best to scout around if you have the time to see what suites your taste and pocket, or you can surf the internet, and book before your arrive.