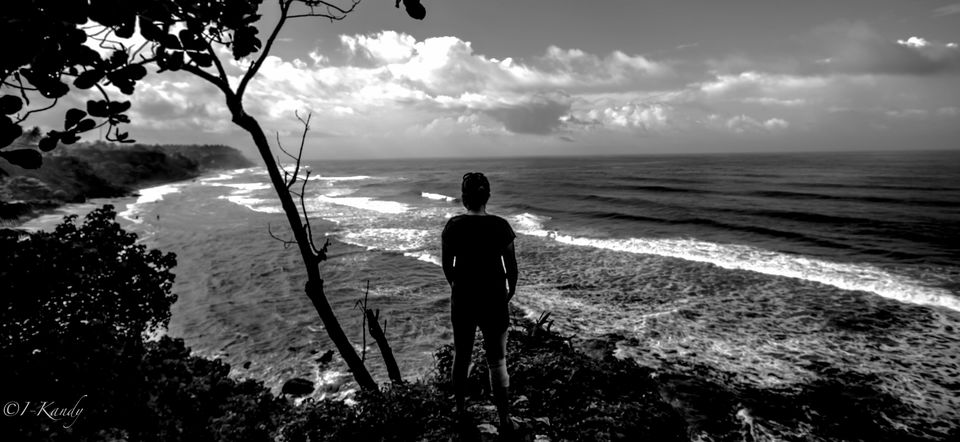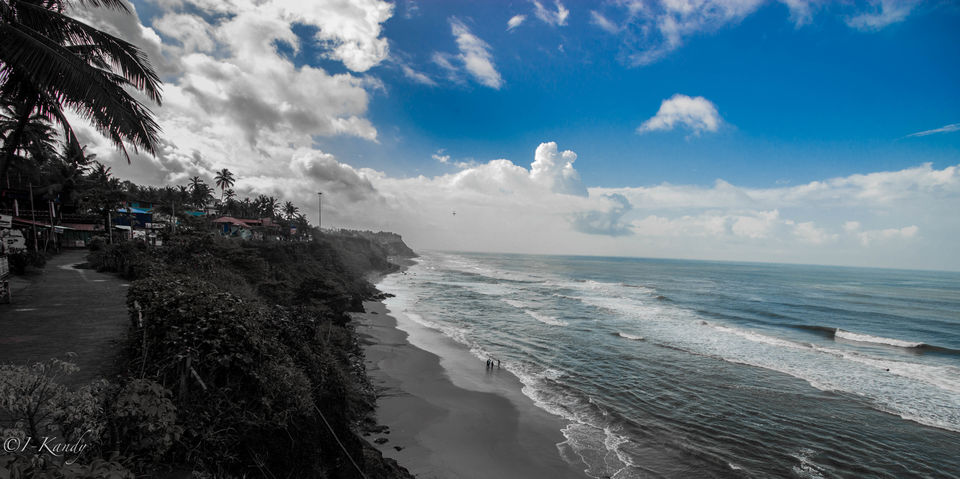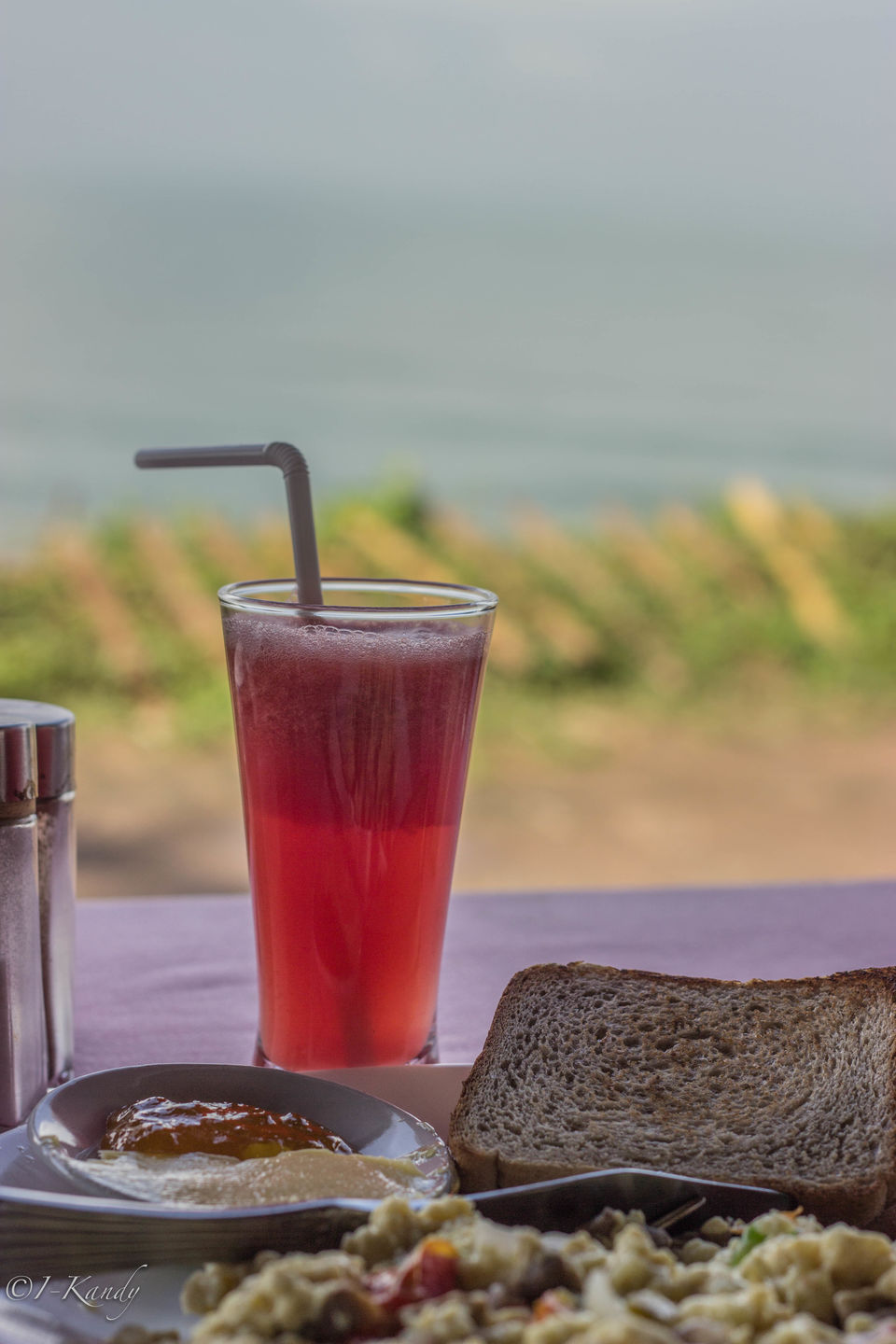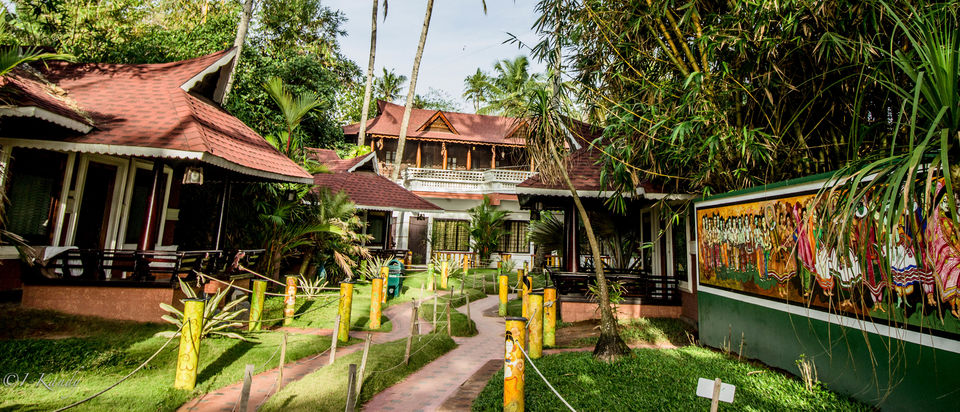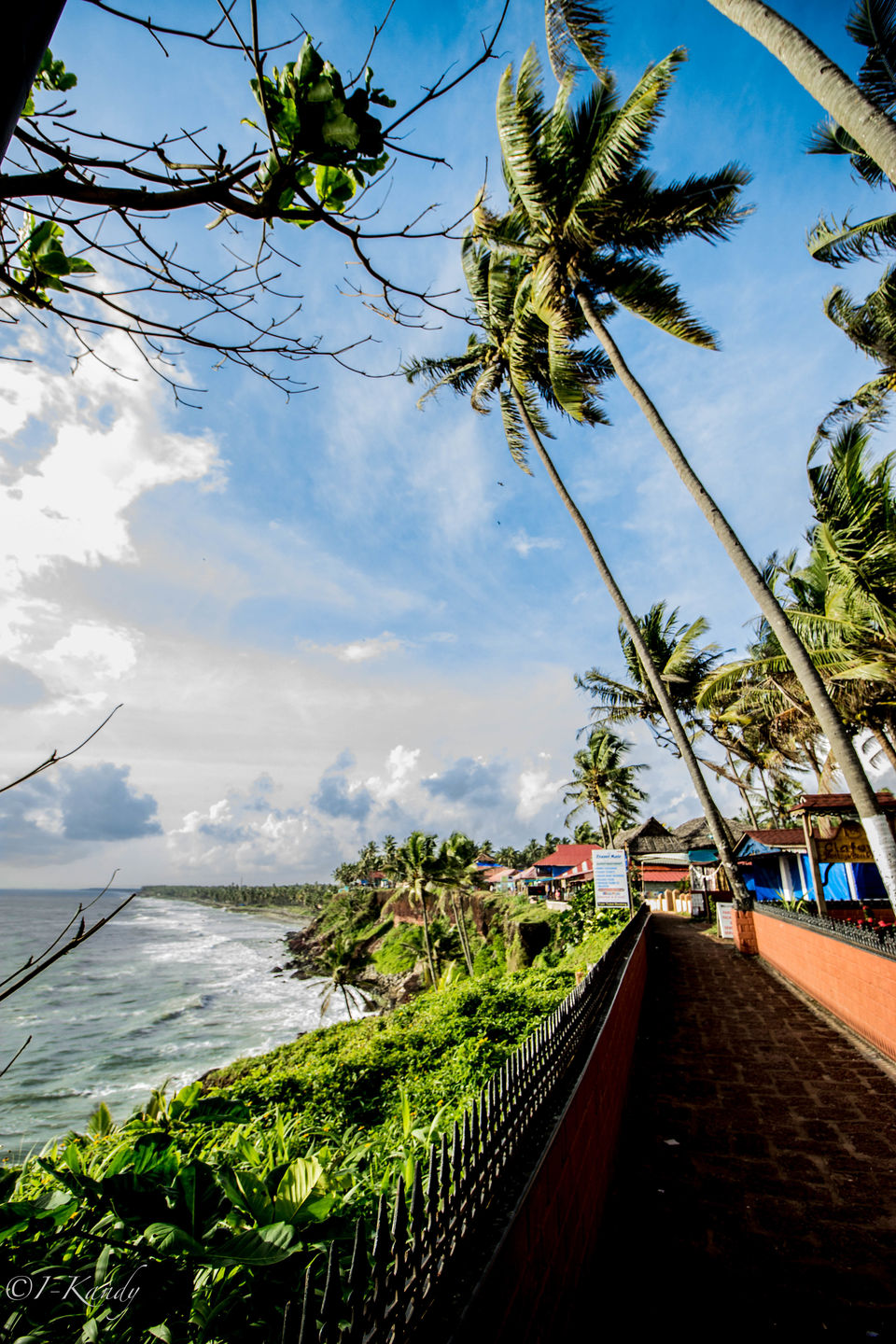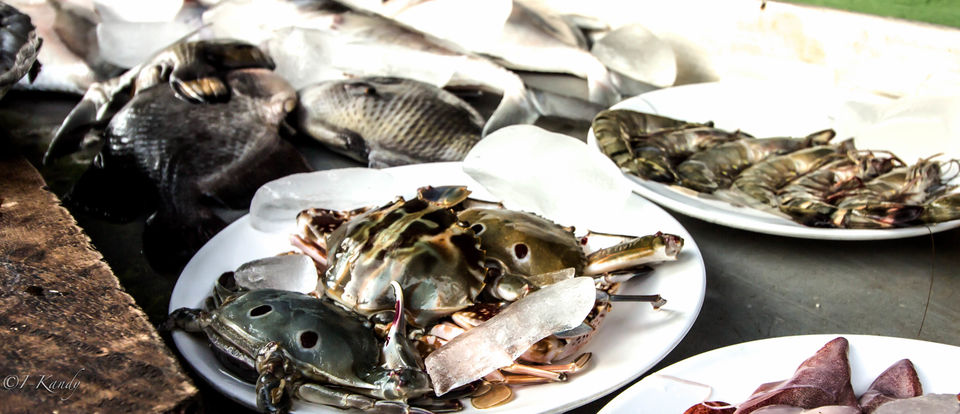 Remember the 80's ? Pen & Paper ? Scribbling ? Proud to have good hand writing or not so proud may be. Collection of colorful pens. Card writing. Sadly typing has replaced writing. But it never hurts to try it once in a while. Practice calligraphy in the pages of one's notebook may be.
Flickering candle light. Sipping Mojito. Listening to the roars of the unseen sea. I am waiting for my dinner and thinking where do I start? Few minutes back I bought myself a leather-bound notebook & a pen. I felt this strange urge of blogging on handmade paper. Timing is perfect as I am not carrying my Mac.It all started few weeks back when I got this wonderful news of back to back extended weekends and mind started racing fast. Varkala has been in my bucket list for sometime now. So it was an easy choice. I started looking up for the resorts on the cliff and confirmed my booking with Clafouti Beach resort. Leaving the ticket booking till the last minute was a stupidity but that I will keep it to myself. By Thursday evening I was all set for my trip.
If I think of sea I think sand in clothes, salty tongue, seafood, walk on the beach, sunrise or sunset. Sea touching my feet not myself looking down at it. That's exactly where lies the beauty. It's a lazy man's paradise. A walker's delight. A photographer's dream come true with so many vantage points. It lets you walk on the beach as well as gives you a chance to peep down at the sea too. Green tree tops & red soil mixed with the blue sky & sea. Its a colorful world.
Welcome to Varkala! My weekend gateway ! Making best out of the extended weekend !
As I sit here gazing at the dark sea water glistening with moonlight I am wondering. What is it that I did for last 2 days ? I didn't travel in bus or bike. I didn't see any temple or fort. I didn't even get any water sports. Then why Varkala? Instead I wanna come back for more. Question should be why not?
Varkala is different. It's God's gift in this otherwise busy world of running around at the very movement of the ticking clock. It gives you time. Most important thing. To spend with yourself, with strangers or with whomever you choose to spend it with. My day started with a morning walk followed by sumptuous breakfast at Café Del Mar. Return & relax at my cottage. Later headed for my rendezvous with Kerala Ayurvedic Massage & Shirodhara. I braved the threat of oil dripping from my head for next few days no matter how many wash I endure. It was all worth it. Head down to the beach to turn red & taste salt. Few hours later as the clothes dry on my skin I sit down for my lunch. Calamari & Mahi Mahi I am served with rice & chips. I am having lunch at 4 happily chatting with the person from Pokhran running the restaurant. These conversations make my travel more special. At sunset I come out for coffee at Bohemian Masala Cafe or Darjeeling Cafe. I walk more. To the slowly disappearing Black Beach or the rocky Varkala Beach.
And of course there is shopping. With dozens of shops selling lovely things. Imagine a desi woman telling me that the jumpsuit I am holding is a copy of brand "Desigual". God bless Internet. There are few leather shops with beautiful collection. I stopped at Babu's leather shop. And that's where it all started. Sanjay, the lively shopkeeper explains why his name changes with customers from different countries. With no formal education or customer service skills training he has found his way to making his customers smile at the first go. It all begins from "which country are you coming from ?" He becomes Stephan or Simon. The guy with 5 brothers & 4 sisters originally from Dharamshala running a family business reiterates the very fact "if there is way, there is a will". I walk out with my new trendy sling bag and it starts drizzling and then pouring. So I decided to sit down for a drink & dinner and scribble after decades.
5 things one can do in Varkala -
1)Take a Morning Walk to the Varkala beach & an evening walk to the Black Beach. Enjoy the water. Play with the sea.2)Eat, Sleep & Repeat. There are endless restaurants on the Cliff serving different cuisines along with fresh catch of the day displaced outside in the evening. You can select and wait for it to be served at your plate. Meanwhile choose your poison.3)Shop. Colorful, vibrant, varied collections of clothes, shoes, junk jewelry to expensive artifacts & stones. You ask for it & you got it. Carry less clothes shop more.4) Pamper yourself. If you are in Kerala you can't miss Ayurveda. Full Body Massage to Shirodhara they got it all. Take a pick and surrender yourself. Come out relaxed & rejuvenated.5) Learn Surfing & Practice Yoga here Soul & Surf
Best Season to visit Varkala - Oct to Mar. April-June is hot & humid. July it starts starting. Sep is still an off season but quite pleasant.
How to reach Varkala - Bus from Bangalore/Chennai to Trivandrum. Train from major stations. Trivandrum-50kms/Kollam - 34kms/ Alleppey - 117kms. Regular bus & train available from these places to Varkala.
Places to stay - Varkala has lots to offer in terms of stay depending on the depth of your pocket. Rooms starting at 500 to 10000. You will find them all here. In season rates will be steeper.
I am done with my drink & can smell the Pomfret & Snapper approaching me. Its a sin to keep food waiting. Time to say Goodnight to my scribbling.
Right on the North Cliff. Beautiful View. Aesthetically done cottages. Helpful & friendly staff. Clean & nice stay.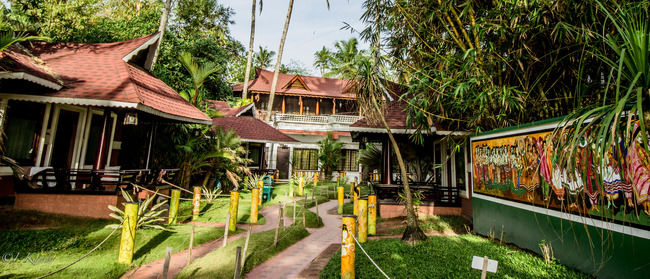 Lovely view. variety of coffee. sumptuous breakfast.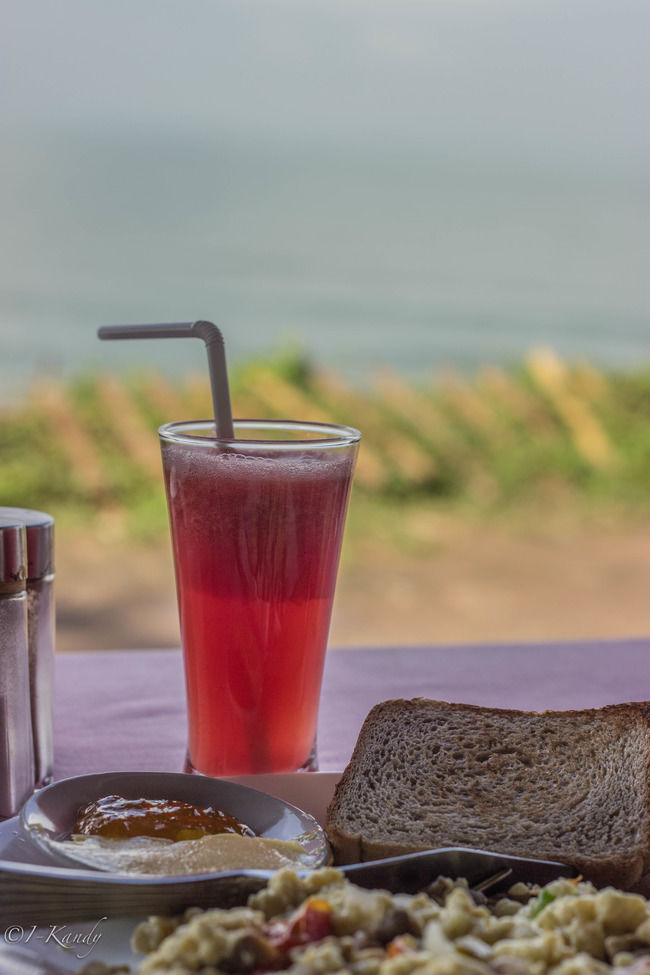 set at different levels. take your pick. facing the moon & sea order your choice of seafood. Subhash the local guy served one of the best prawn & crab.