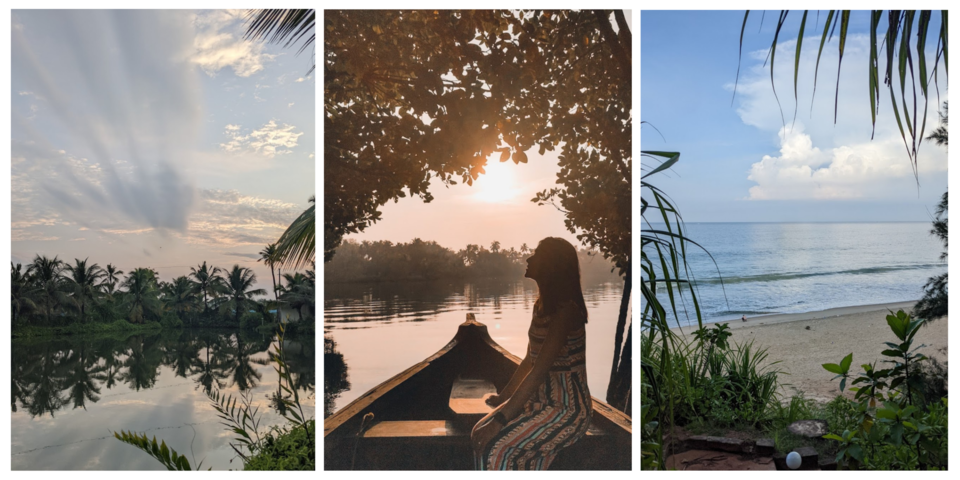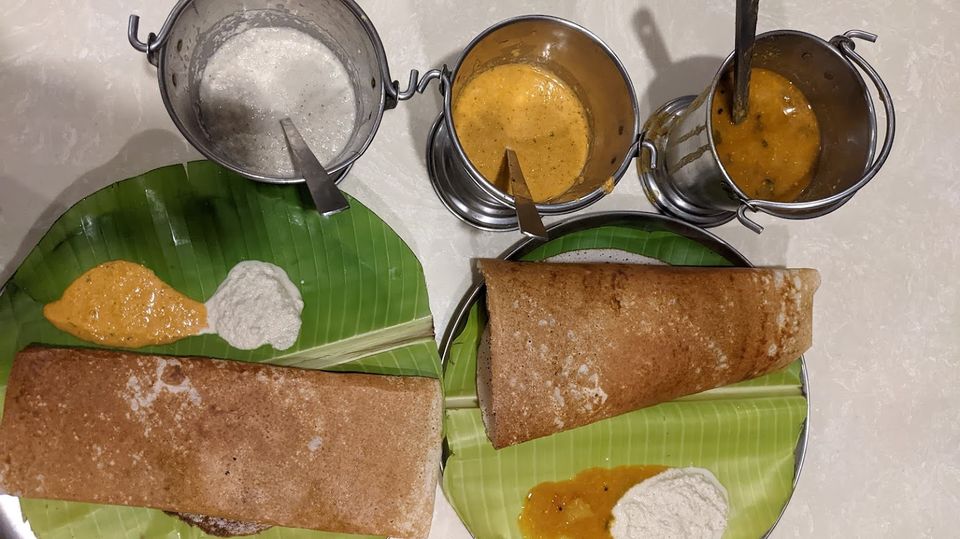 Mouna is a travel vlogger, explorer and motorcyclist from Bangalore. Mouna tasted the best and the worse on her road trip from Bangalore to Kanyakumari, a journey that lasted for 11 days and 1800 kilometers.
Talking about her bike trip, here's what Mouna had to say."When it comes to bike tours, especially the ones that are really long, one has to prep well in advance, both physically and mentally. You have to pack light and pack right. Trust your route, trust your bike, and stay safe, at all times.", she says as she narrates her story to me one Saturday afternoon.
Her voice is filled with sheer joy and her excitement is palpable even through the phone. She adds, "Most importantly, you need to know what kind of food you are going to get on your route. Many people think since there is extensive highway connectivity so their food scene would be sorted. However it's not like that when you travel across the South."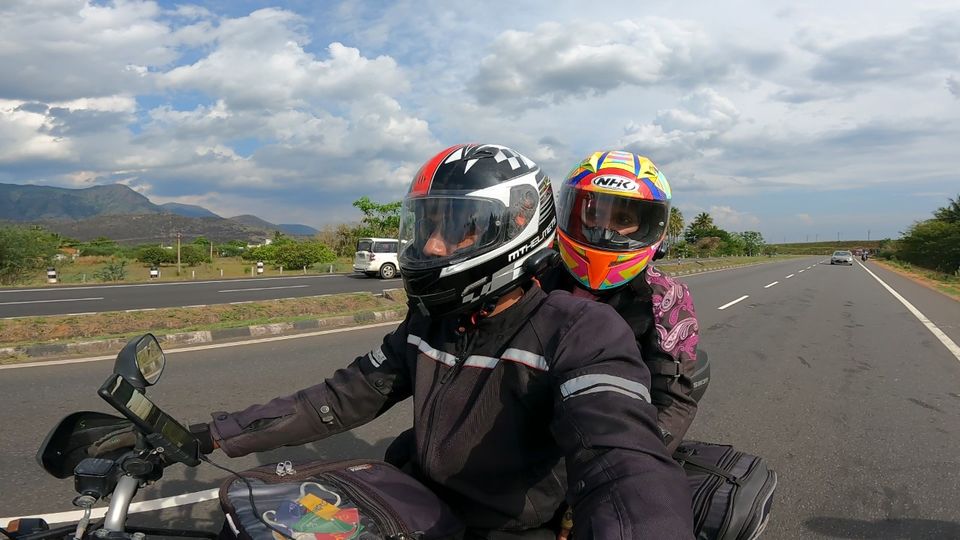 Tell us about your journey from Bangalore to Kanyakumari.
My husband and I started off with a vivid idea to do a road trip in South India. Our first stop was Coimbatore which took us eight hours on the bike.
The journey was approximately 350 kms and we took food stops in Krishnagiri and Saravana Bhavan in Salem. In Coimbatore, we reached later in the evening and headed straight to Isha Foundation. We stayed in a budget lodge which was 10km from Isha Foundation.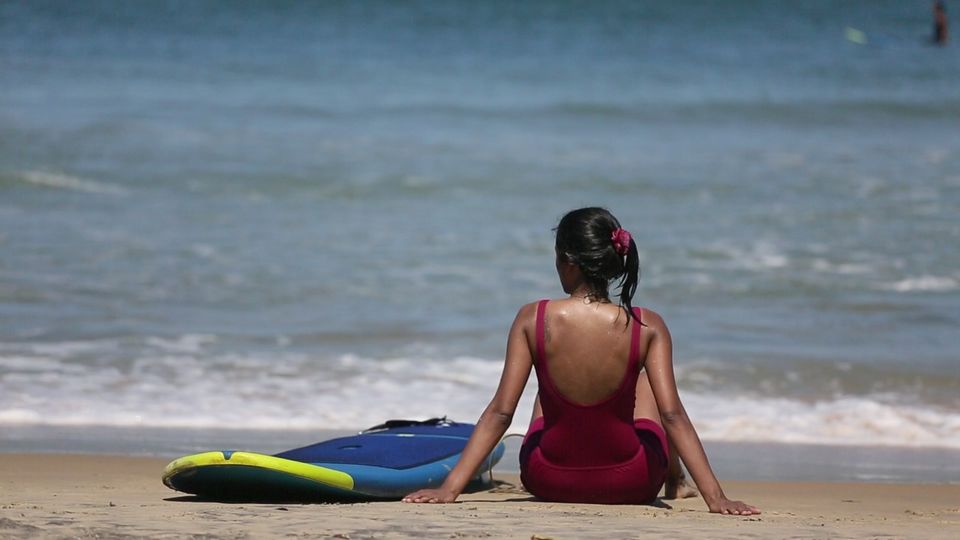 The next day we headed for a seven-hour ride to Munroe Island. We hit the coast of Kerala and took a ferry from the mainland to the island. Here we stayed in the Munroe Island Resort and took an AC lodge for Rs.2000 that included breakfast. There are less than 9000 people residing in Munroe island. Here we indulged in Kayaking here.
We stayed here for 3 days and then headed on our way to the South cliff side of Varkala.
The journey to Varkala took us less than an hour from Alleppey. The drive was absolutely breathtaking.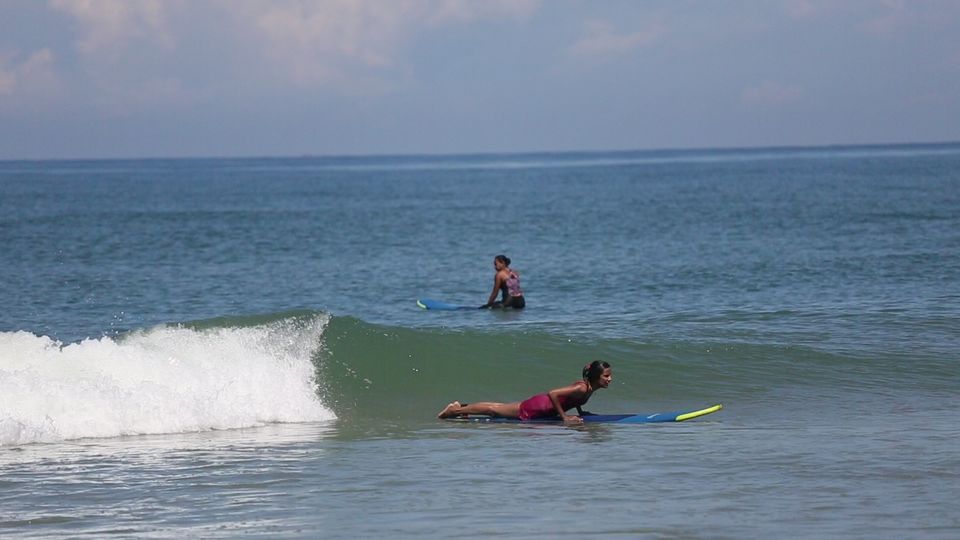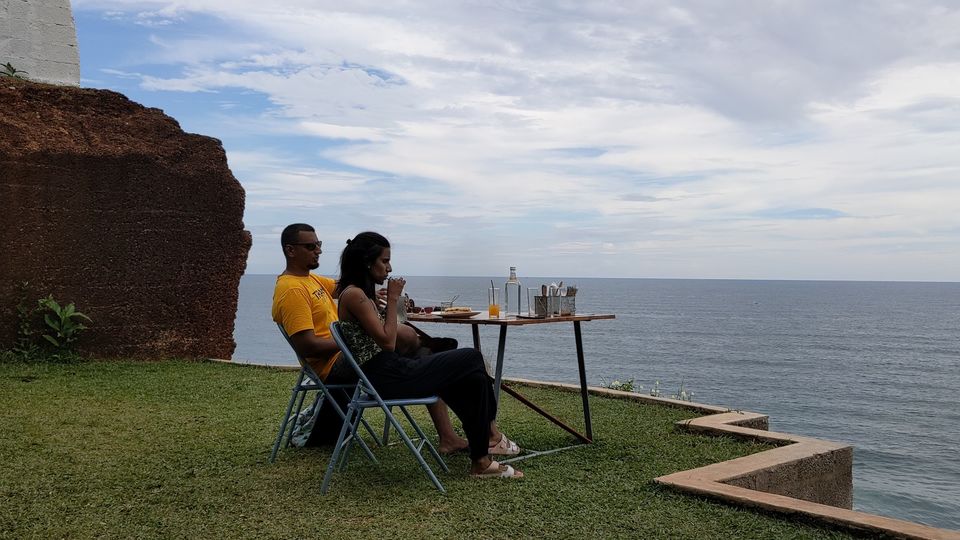 Varkala is a tiny hamlet by the beaches located on the outskirts of Thiruvananthapuram and attracts pilgrims and tourists from across the country.
Here, we stayed at the Oceano South Cliff at Rs.3000 per room inclusive of breakfast, and signed up for the beginners surfing course.
Our last stop was Kanyakumari, the land of goddess Parvati. The picturesque route was 3.5 hours long. We stayed in a local lodge near the main temple that costed us rs.1500 for an AC room. And finally we rode our way back on the last day, for straight 12 hours and were home in a days time.
The food cost per day would generally be under rs.1000 for both of us, except for Varkala. Thanks to the beautiful and chic cafes there, we enjoyed a couple of local drinks and international cuisine food.
What were some of the challenges you had to face?
Our two biggest roadblocks were food and rain. We try to plan as much as we can, but in South India, rains are something that go unpredictable. Off season rainfall is very common this side. And if you're not fond of south Indian food, then adjusting with the options available is the only left choice with you. I am a south Indian, so finding my taste of food wasn't a task for me. Up until you enter Kerala. But my husband has a north Indian palate. So the real struggle of keeping him full was a task.
What type of food did you get on your journey? What food stops did you take?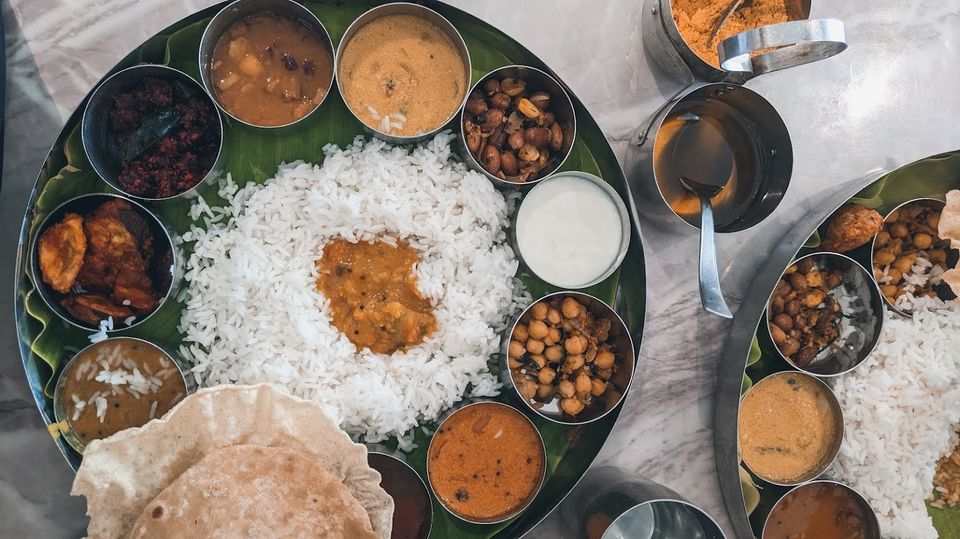 Getting good food is not difficult as long you're in Karnataka. There are plenty options of restaurants serving both North and South meals. On our first route to Coimbatore, we found many stops that's served Idly, vada, dosa, sambhar and rice. Our best pick would be Annapurna Hotel. My husband didn't have trouble either, thanks to North Meals.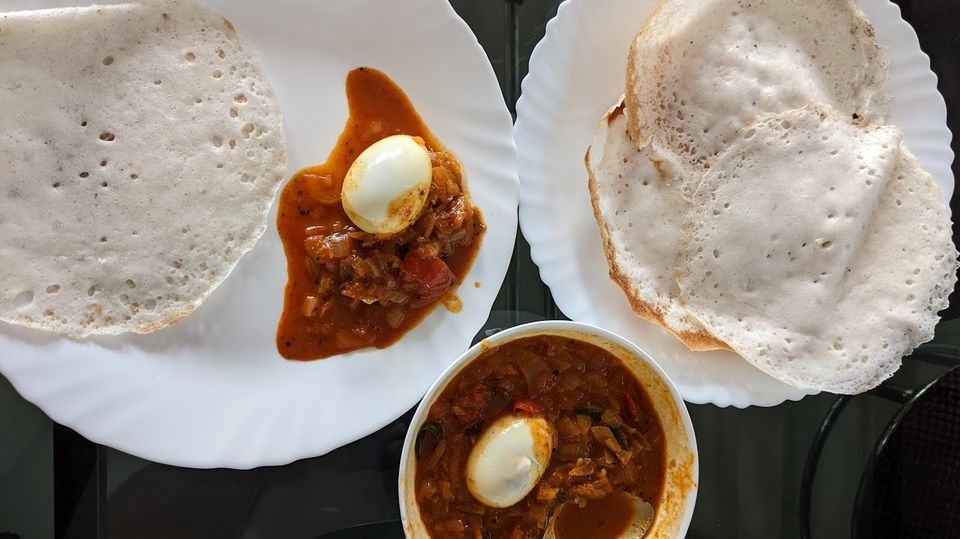 The trouble started when we headed to Munroe Island. There are absolutely no mainstream hotels or restaurants in Munroe. The only option is to eat in the homestay. So we ate locally made appam and puttu, which is traditional Kerala food. This was the hardest place to explore food wise, as they don't even have provision stores on the island.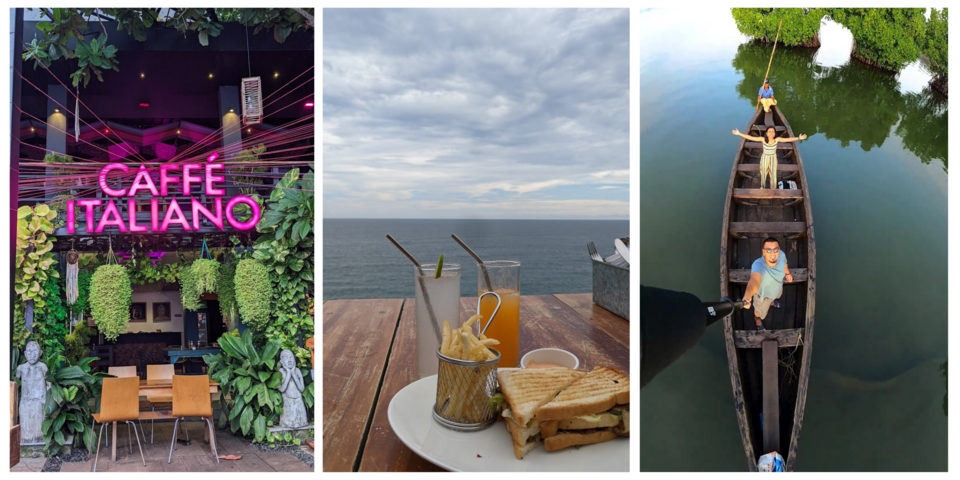 Our next stop was Varkala, which is known for its café culture. Finding good food was pretty easy in Varkala. In fact, just like Goa and Gokarna, Varkala also has restaurants offering a variety of cuisine options to fill all your food needs. This again is subject to the north cliff. We stayed in the South Cliff area, so we had to travel a bit to get good food. Restaurants here are known for their sea food.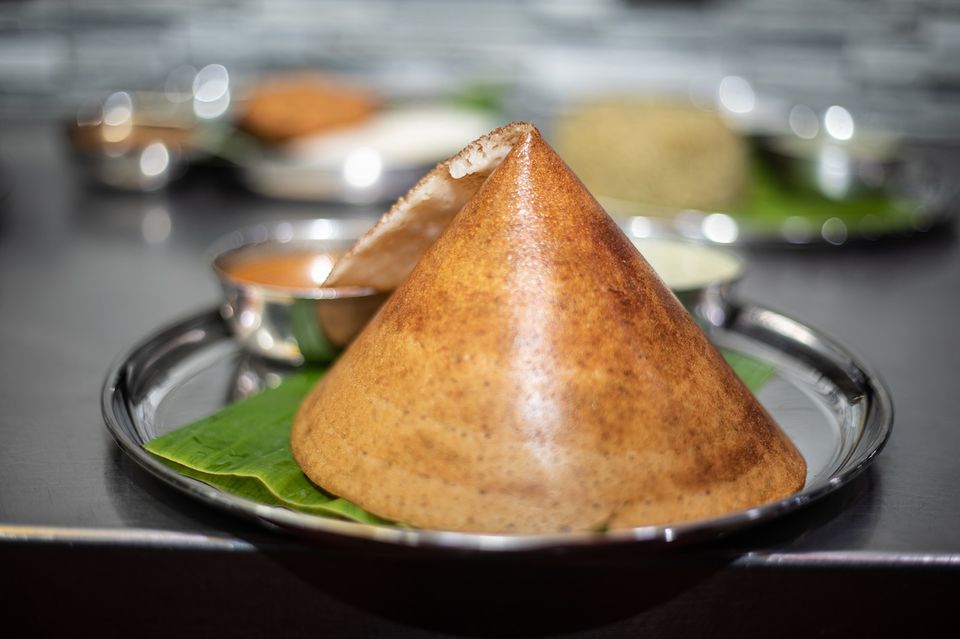 Our last stop was Kanyakumari. Now the misconception about Kanyakumari is that, being a famous spot, there would be many food joints here. What we experienced was the opposite. In fact, the only famous food joint here is the Saravana Bhavan, known for its classic traditional South Indian food variety. But being a monopoly in the area, the cost of basic dishes are also hiked up. Imagine paying 200 Rs. for a dosa. You get dosas in Rs. 40 in Bangalore. The only other option here was to order room service or queue up at the small joints and food stalls that open outside the temples. These joints run only from 6am-9am and offer simple food like idly, dosa, vada and puri-bhaji.
This sounds insane. Especially if you're a North Indian, good luck finding the right kind of food. Moving on, what's the one thing you'd like the new-age riders to know and keep them inspired?
Some things to keep in mind before you take on the road is to remember to maintain a good schedule for workout, know the right kind of stretches and keep practicing them regularly. It looks easy and fun to be on the bike. But when you're riding for over 6 hours a day, you need to keep regular breaks and stretch your muscles out. We would even take naps at restaurants to rest our eyes and bodies out. Also, know and learn to accept what kind of food you're going to get. It becomes a smooth ride when you're less cranky about your food.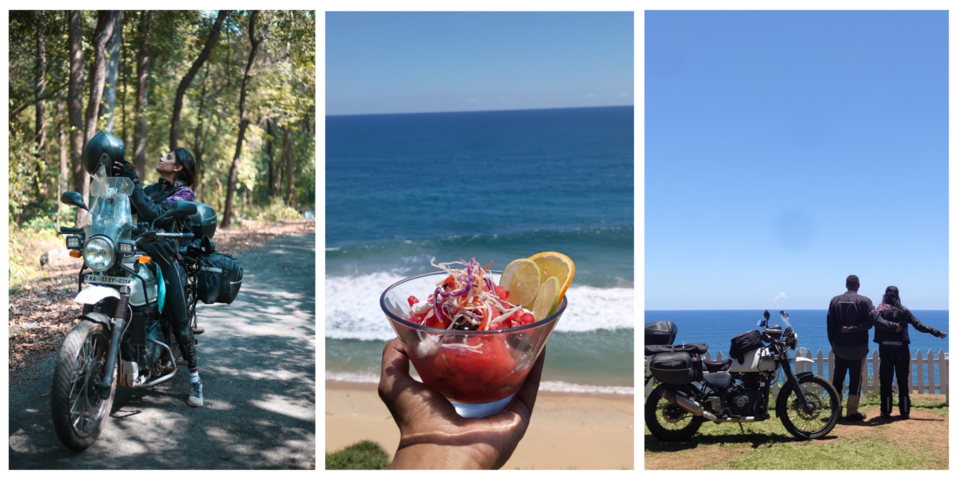 The other most important lesson, that I want each and every new rider to know is to learn to listen and understand your bike. I know what is wrong with my bike and how to repair it. Give your bike a break or two too.
That's good advice. I'm sure it will come in handy. To end this right, tell us one serendipitous moment from your incredible adventure.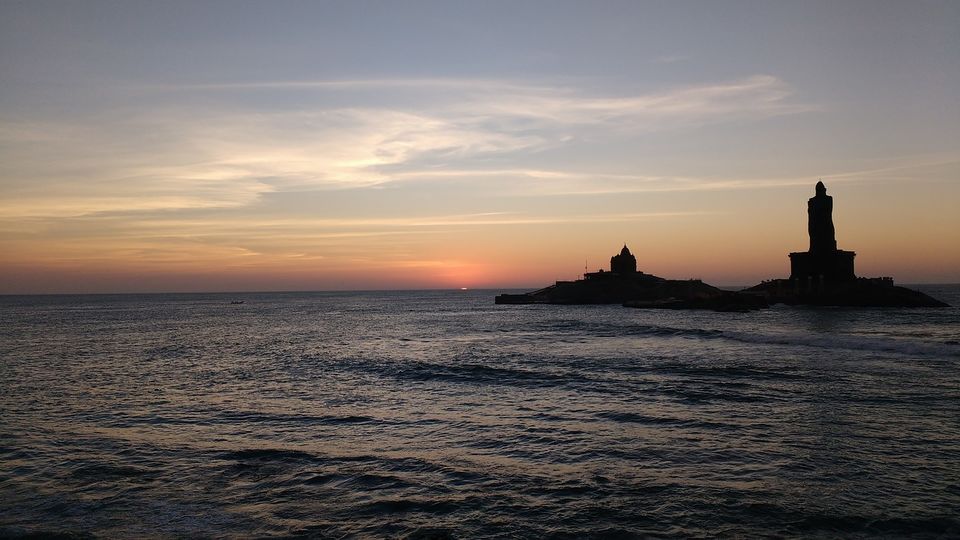 Honestly, there were many, and to think of one would be unfair. But if I had to pick one, it'd be the sunset and the sunrise in Kanyakumari. There is no place else in the country you can see both the sunrise and sunset from the same spot. Also, I have never seen the sun set right at the horizon. Thanks to all the pollution, the sun set's a few inches above the horizon. That's how it looks to the human eye. But not in Kanyakumari. That was the moment we knew our journey had come full circle.
Mouna Nanaiah is trying to create awareness among the youth to travel more mindfully and sustainably. Through biking and opting for local stays and homestays, she opts to reduce her carbon footprint and stay as sustainable as possible.
Got any more tips for the couple to help them create more awareness through their travels, comment in the section below. Follow Mouna on her incredible road trip adventures.
If you liked the article, share the love <3 #Whereizmyboardingpass
Ready to travel for free? Earn credits and redeem them on Tripoto's weekend getaways, hotel stays and vacation packages.