Today someone ask me,"Are you a beach person or mountain person ?" Obviously I'm a mountain person I answered him with cute smile on face.Psychology says that beach person are extrovert and mountain person are introvert and it somehow applies to me.Mountains,Caves,thousand year old temples always attracts me and Buddhas life always inspired me.I spend my nights in dreaming about caves when we were planning this trip.I keep thinking about a giant caves, thousand Buddhas sculptures in different Mudras around me and you are the single soul exploring this beauty....woww!!
How to reach
We left Mumbai on Friday night from thane station and we reached Aurangabad on Saturday early morning at 4 am. We already booked car before we left from Mumbai. Our driver Mr.khan uncle came to receive us at station and drop us at our hotel to get fresh.We booked one non-AC room in 1000 bucks per night.Hotel service was very good though we spend only single night over there.We left for Ajanta within next two hours.It is 2 hours journey to Ajanta from Aurangabad. In between we had our breakfast at one Dhaba(hotel).
We reached Ajanta by 11 am,caves are little away from parking place where you get Government buses to go inside Ajanta caves area.We get into that bus and within next 10-15 minutes we were at caves base location ,we brought our camera and entry tickets and started exploring biggest man-made caves I seen ever.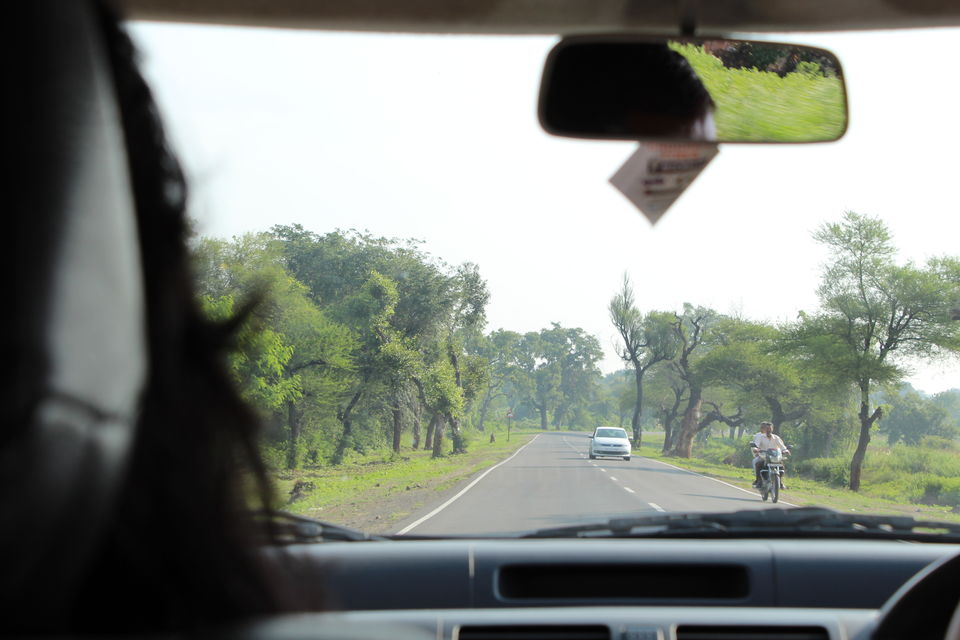 About Ajanta Caves
Around 102 km away from Aurangabad city this place is blessed with nature as well as man made architectures.It has around 29 rock-cut Buddhist monuments,this caves includes wall paintings,rock cut sculptures that represent Gautam Buddhas life events.Each cave is representation each phase of his life from childhood , adulthood to nirvana phase.
Each cave has one big Buddha sculpture which present emotions,gestures and form(mudra).It contains monasteries and worship halls for Buddhist deities.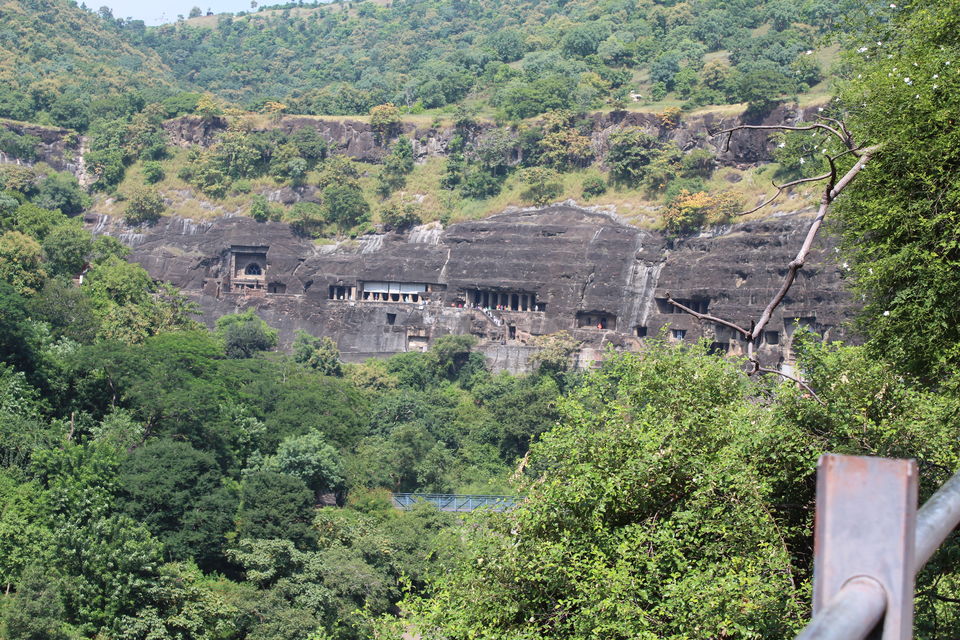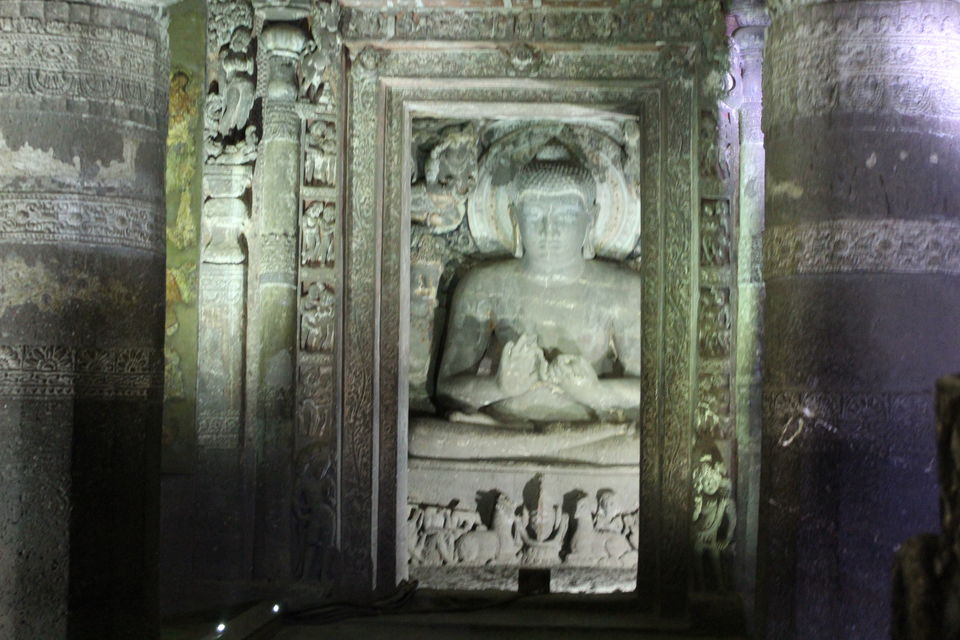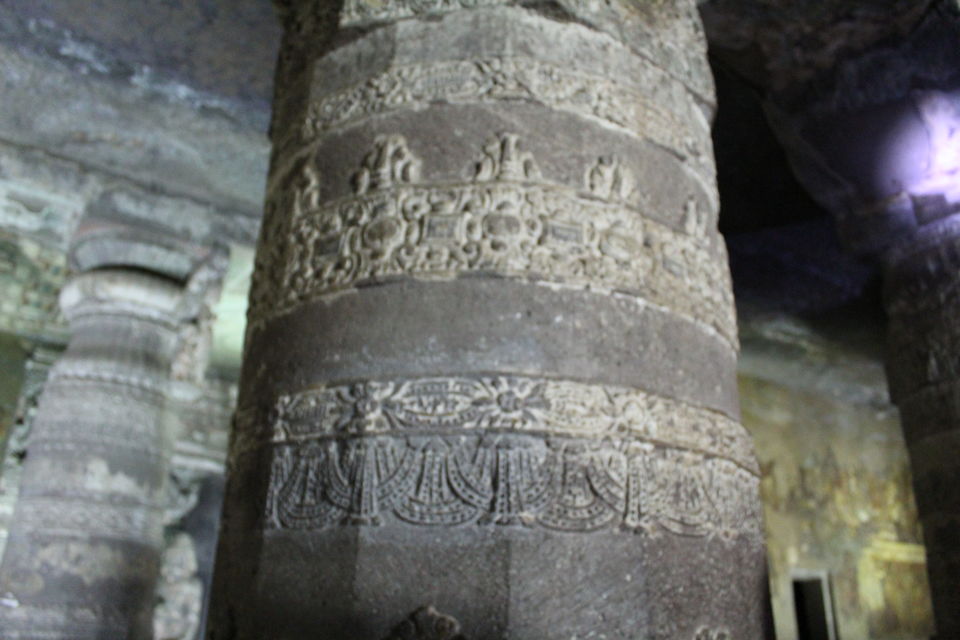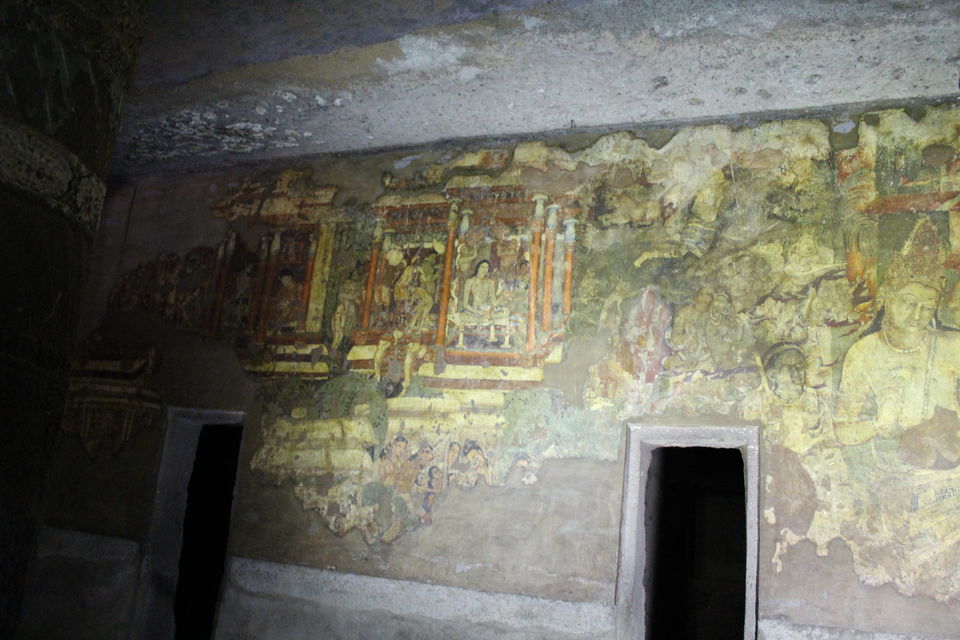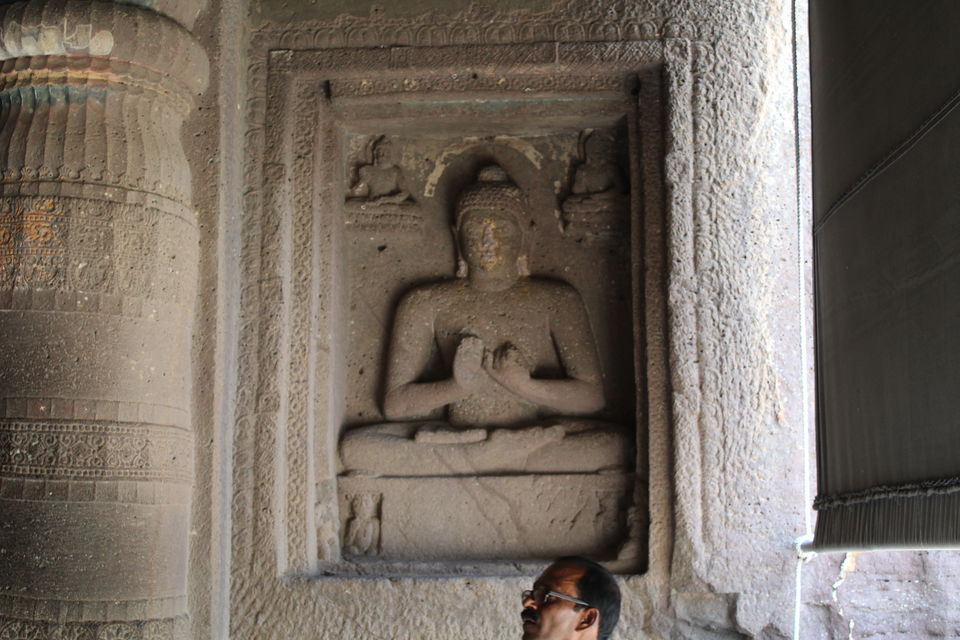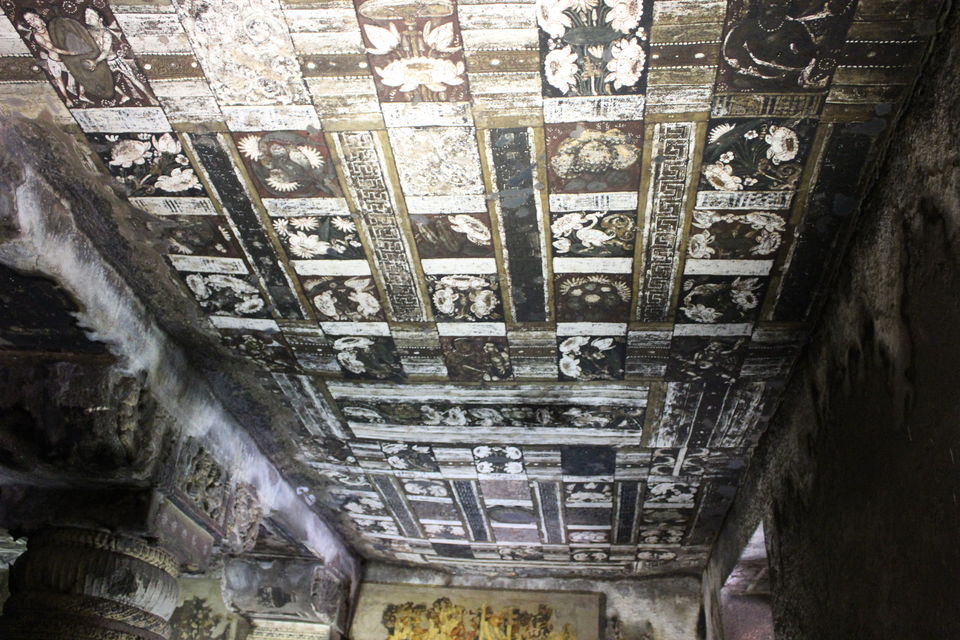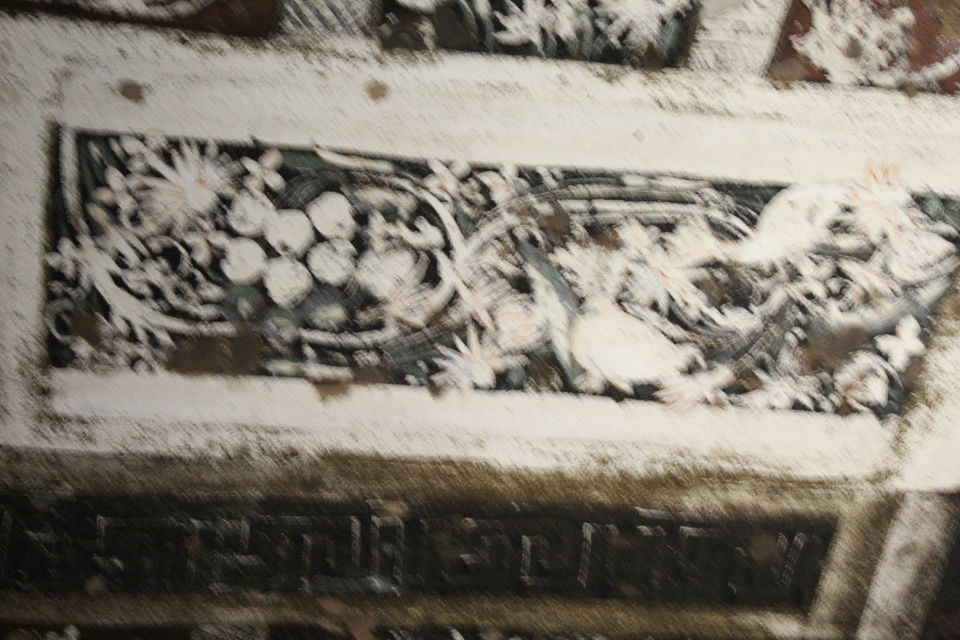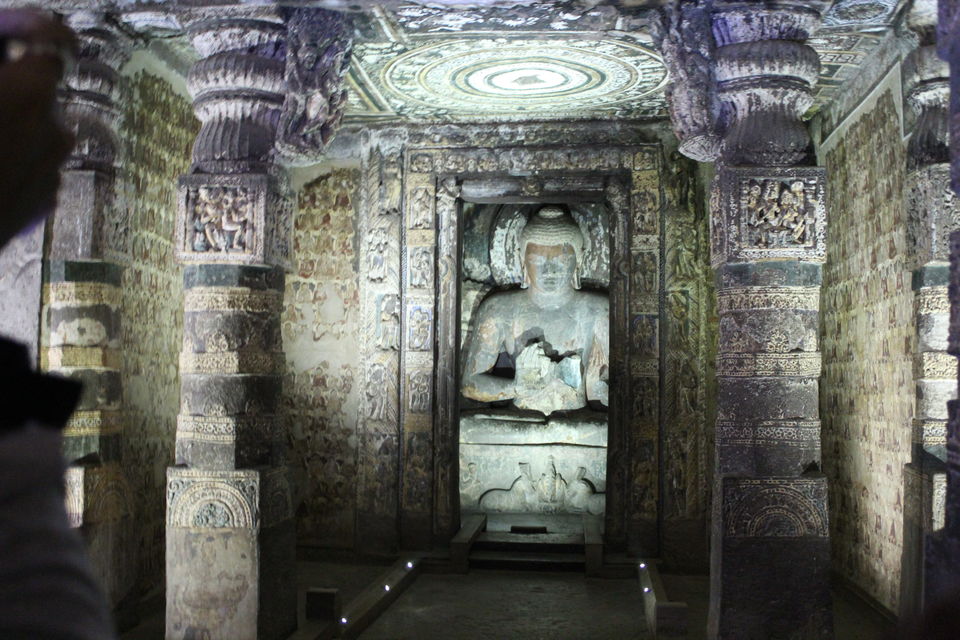 History of Ajanta caves
History says that these caves built in three different periods,the first belonging to 2nd century BCE - 1st century CE and others are built several centuries later in satvahana and vaktaka period.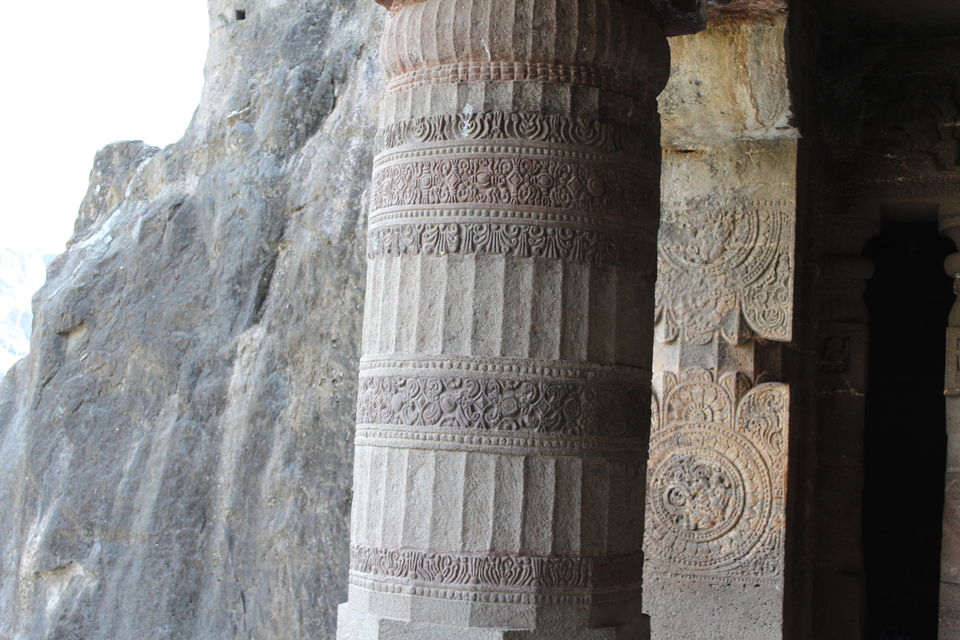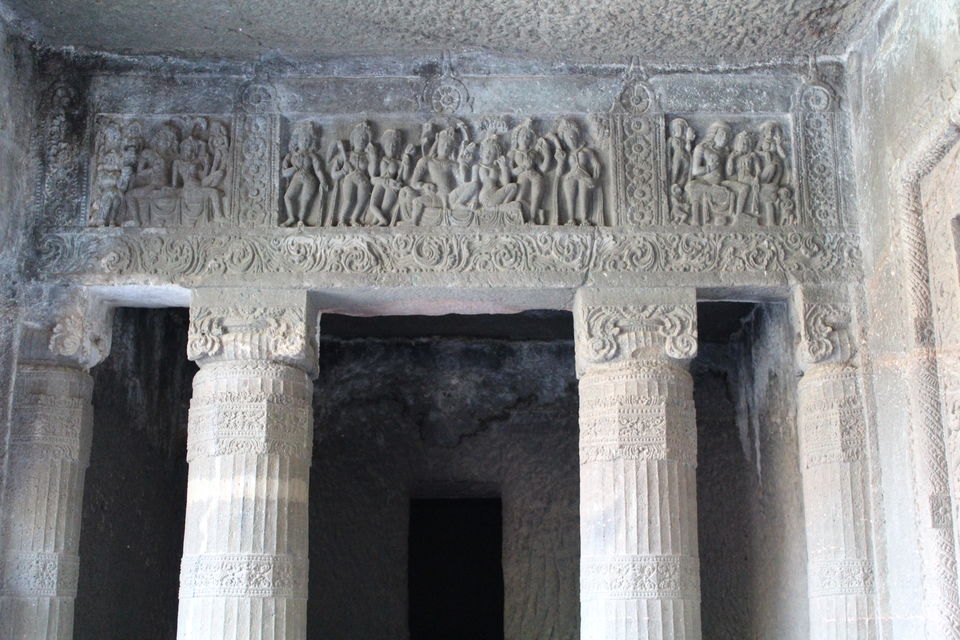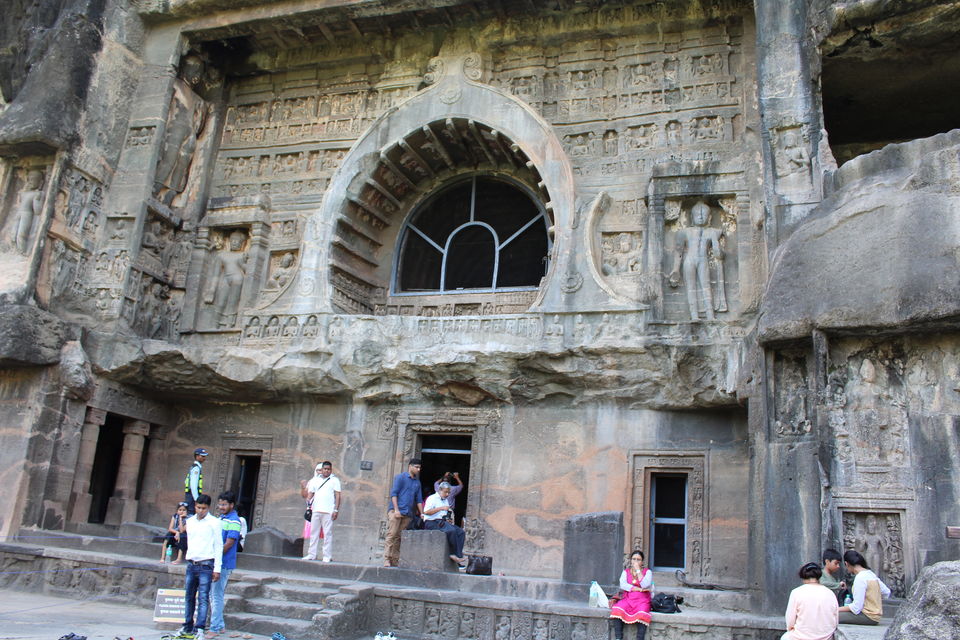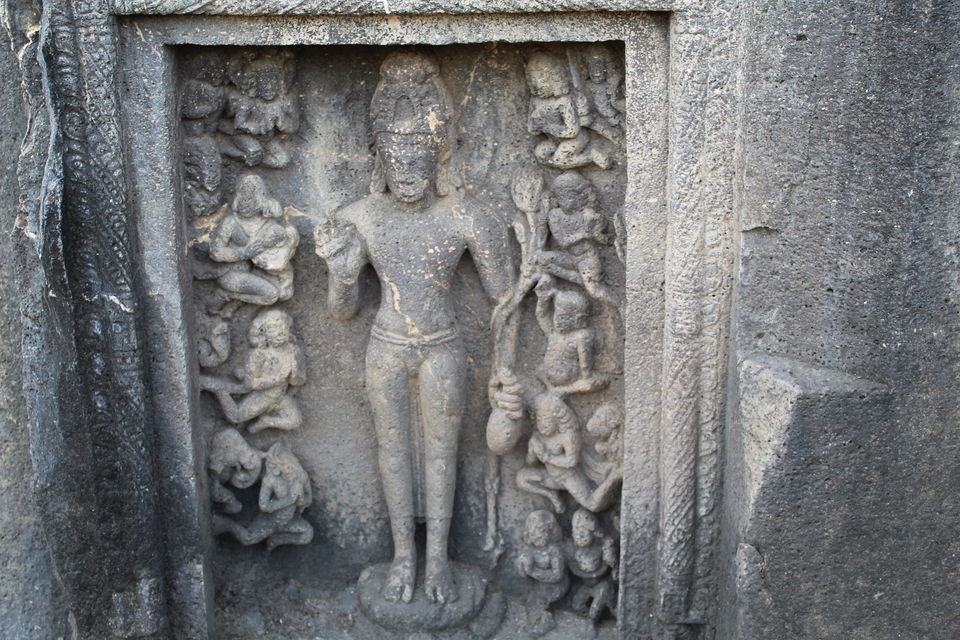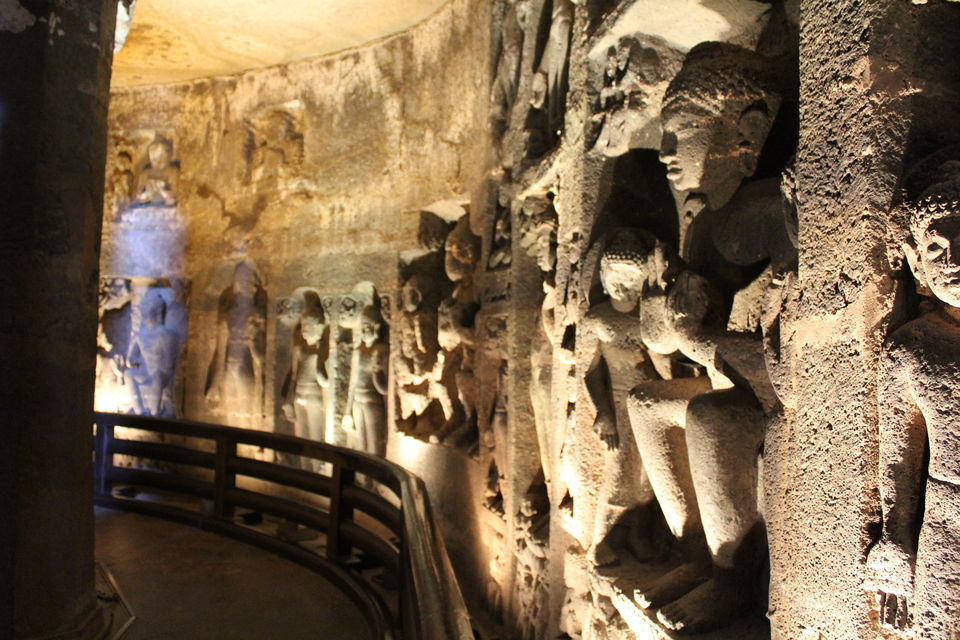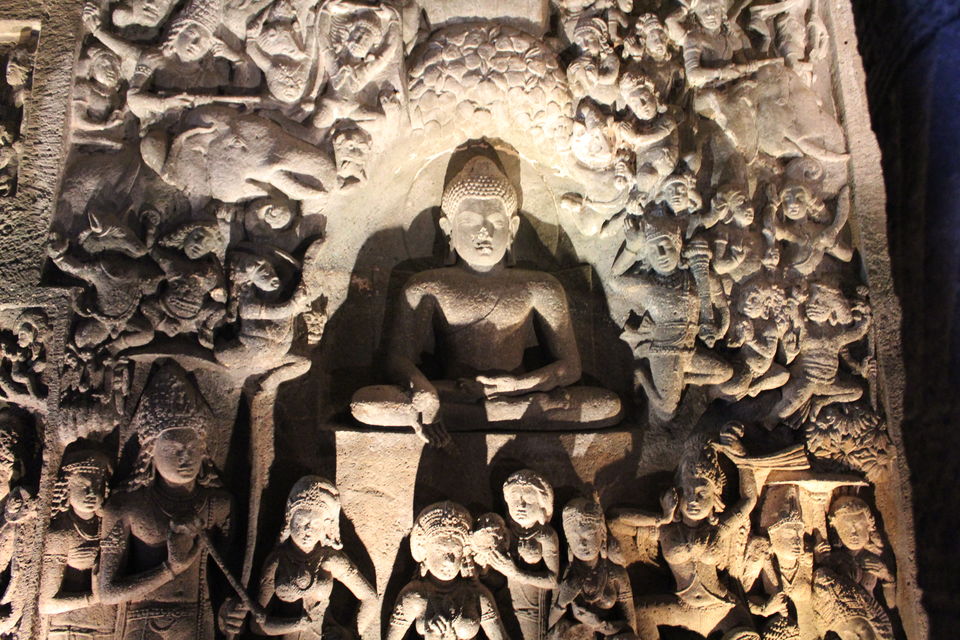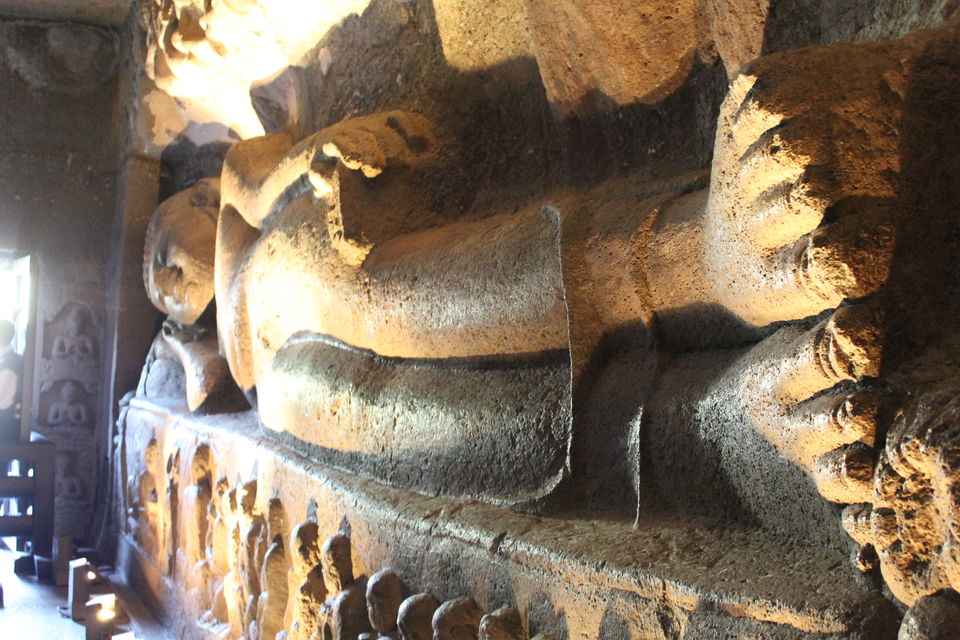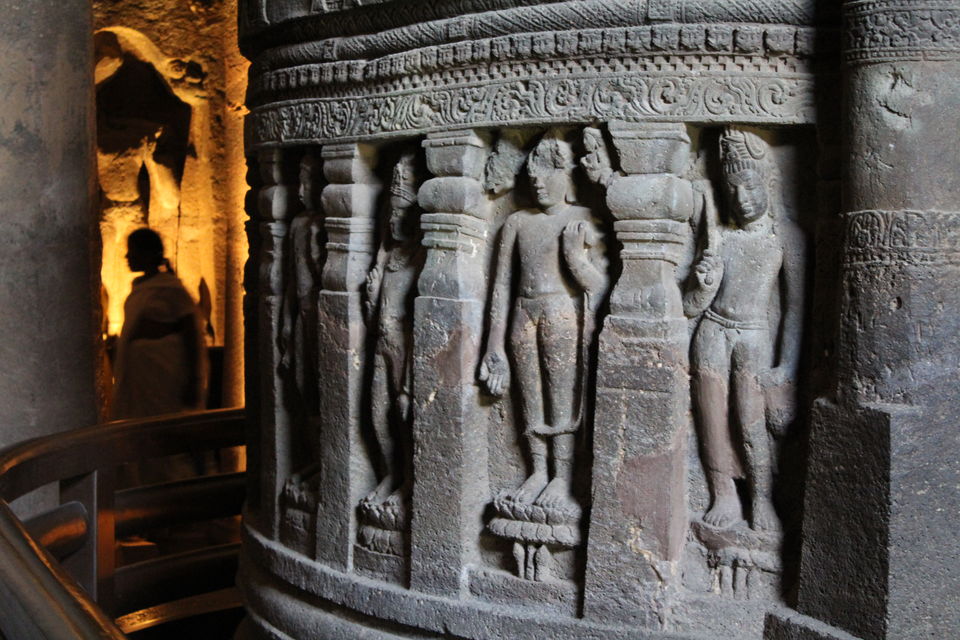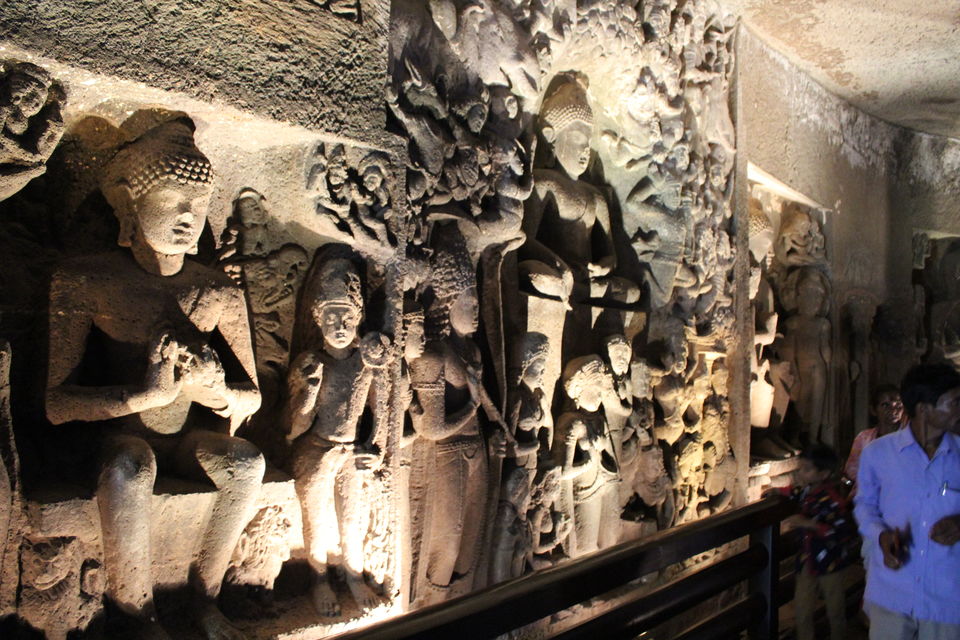 In 1819 one british officer named John smith discovered these caves when he was hunting for tiger in this jungles,with the help of villagers he clear the way to enter into these caves and he vandalized his name on one of the cave.
What you need
Keep one good torch if you want to explore this caves properly.
Bibi ka Maqbara
After exploring Ajanta caves we came back to Aurangabad and visit this monument called Bibi ka Maqbara which also called replica of the great Taj Mahal.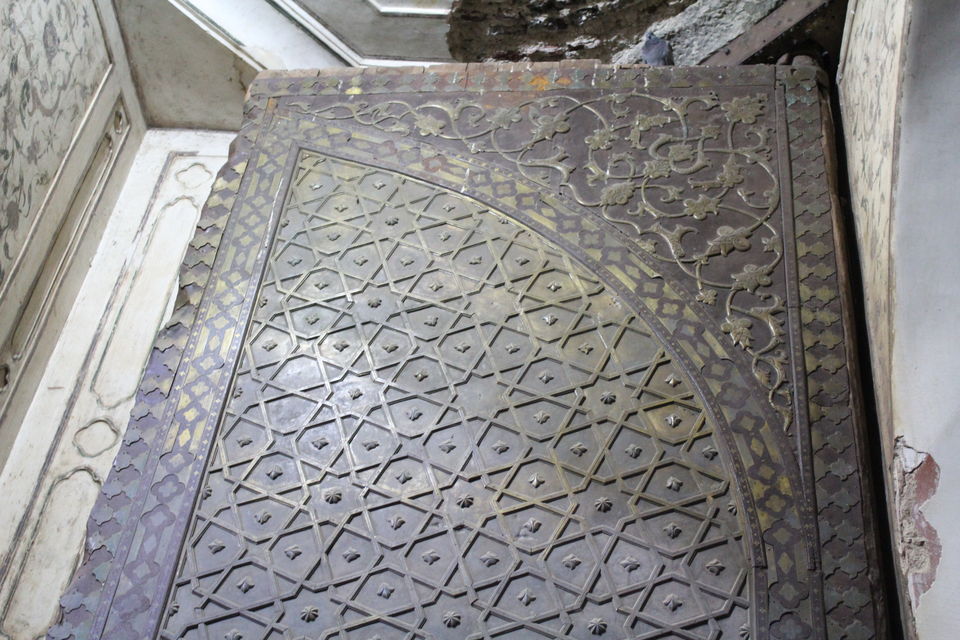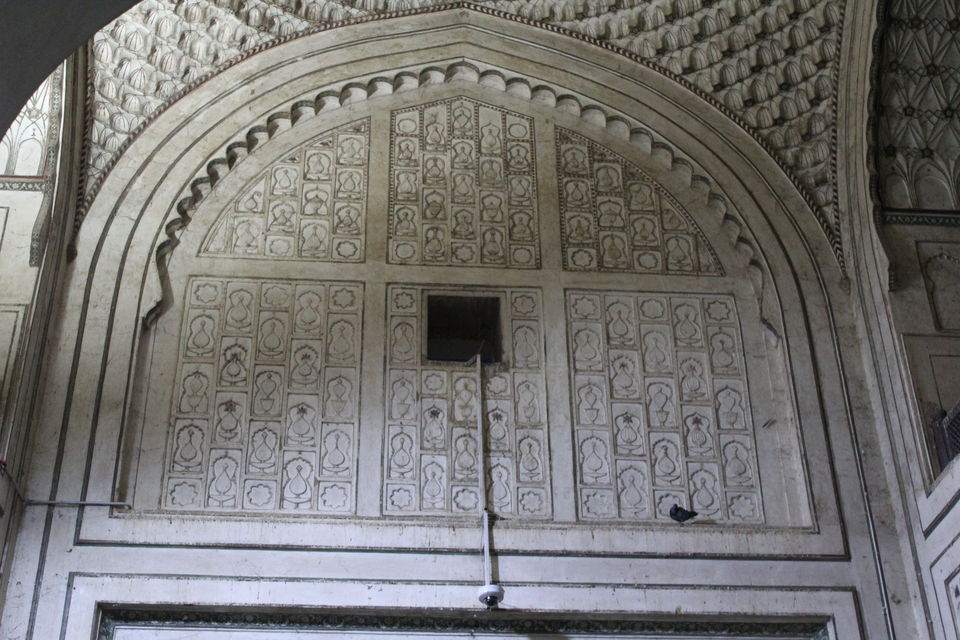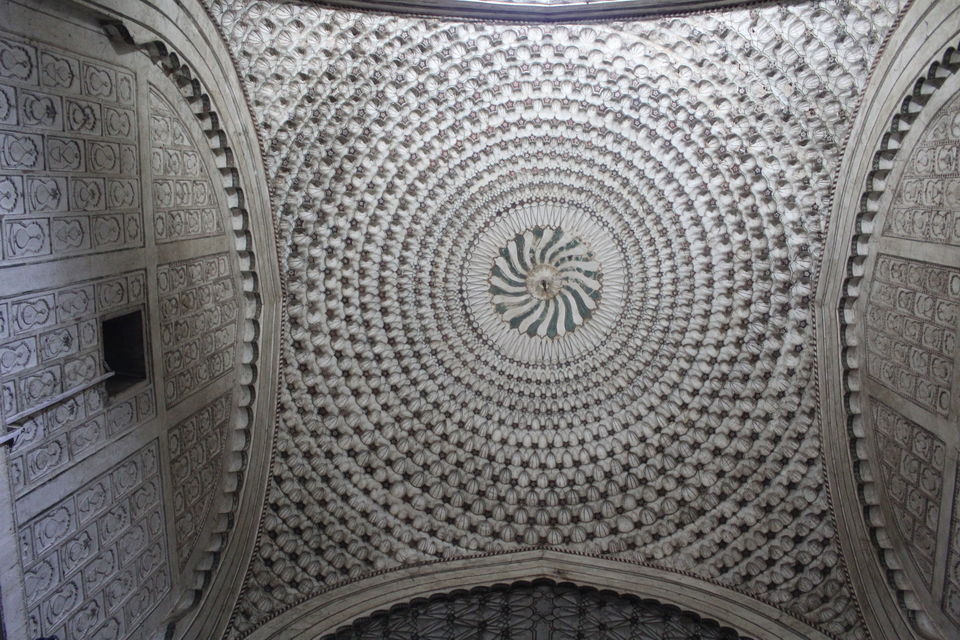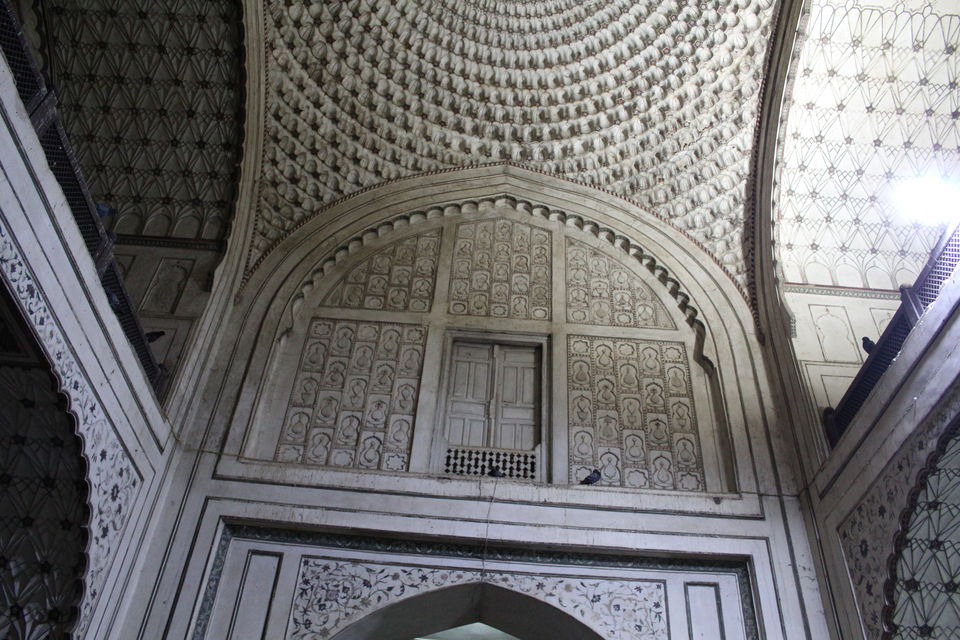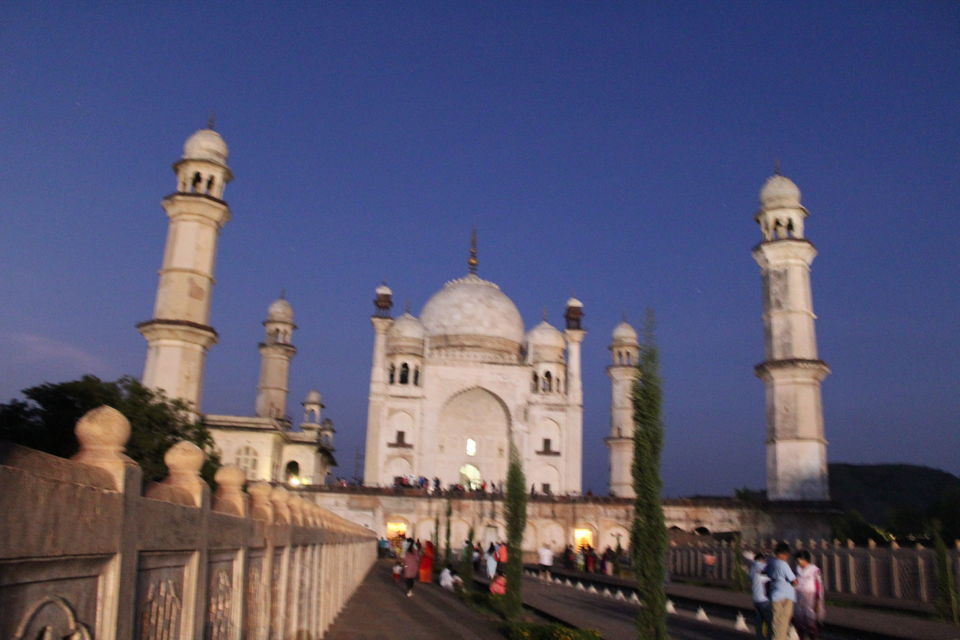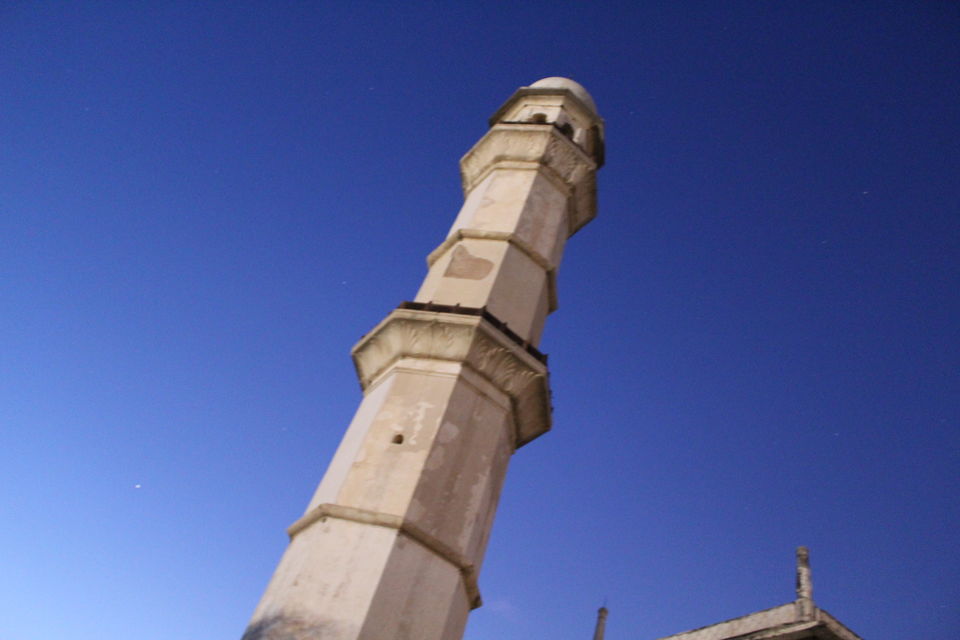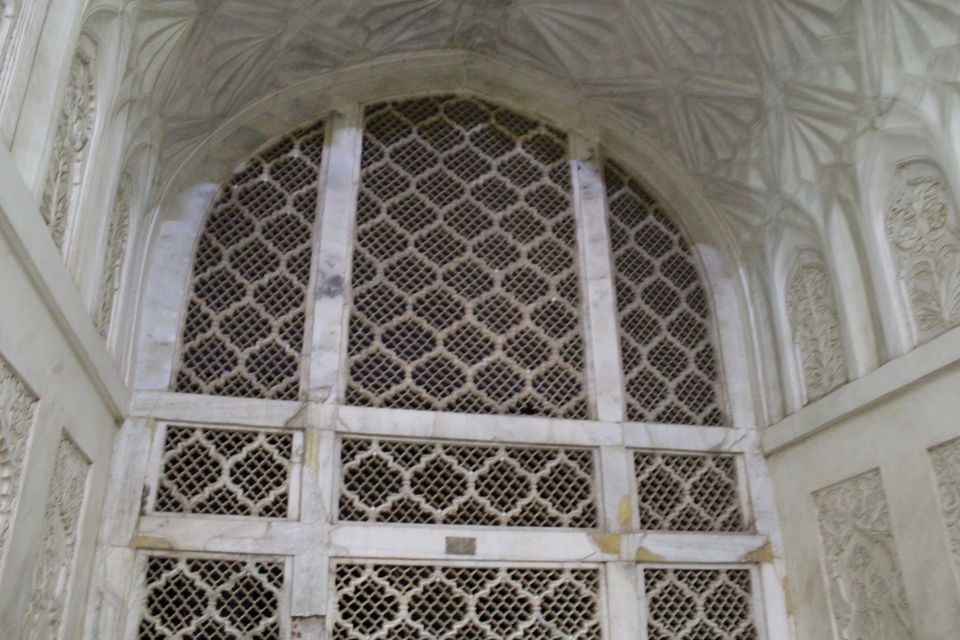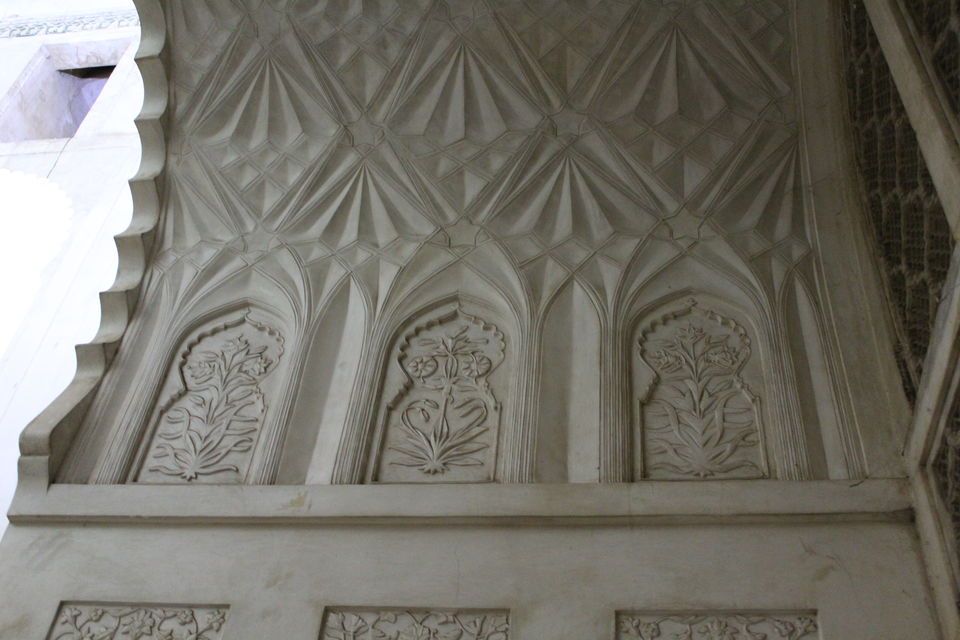 Bibi ka maqbara built by Shahjada son of king Aurangajeb in remembrance of her mother Rabiya.When we reach there it was almost 7 pm in the night and this place was looking so beautiful in moon light.This place is built using marble stone .
We spend some time near this monument ,after we had our lunch and come back to our hotel.
Daulatabad Fort
Daulatabad is located 13 km away from Aurangabad,this fort also known as Devgiri. Daulatabad fort is very popular as one of the most powerful fort in history with its 3 layer of wall protection and other complex architecture.It is one of the few invincible forts in Maharashtra .Jami Masjid, Bharatmata Mandir, the Chand Minar, Elephant Tank and 'Chini Mahal' or Chinese Palace are the important monuments inside the fort.
The fort is one the most intricate structure which consist two moats ,three encircling fortification walls,zigzag gates with iron spikes.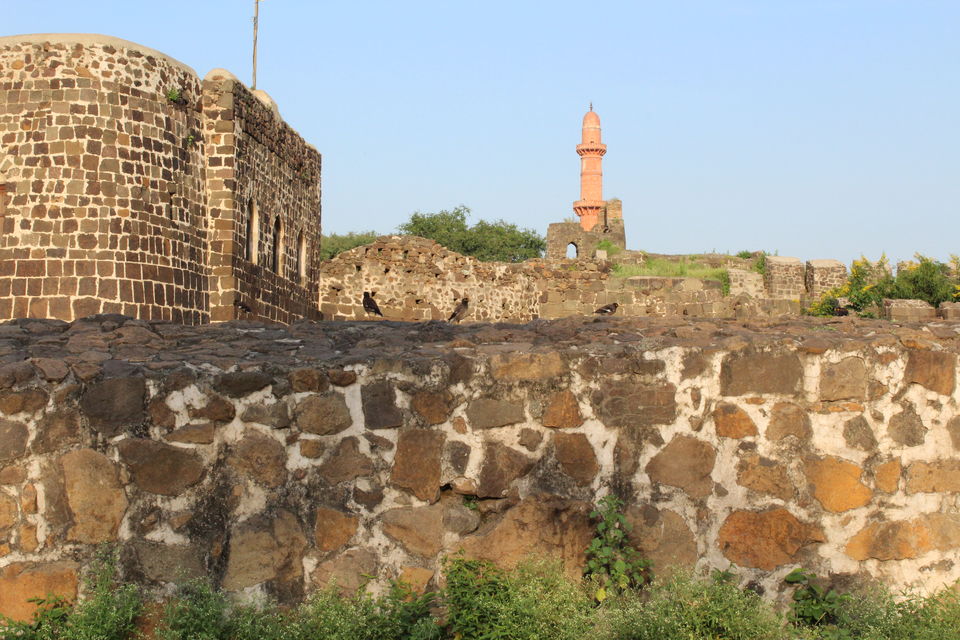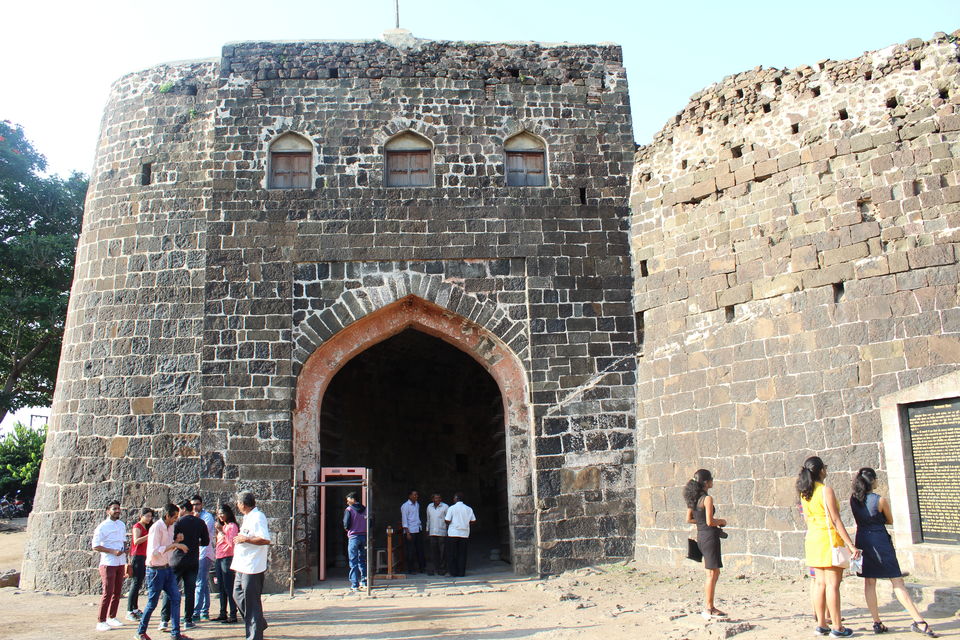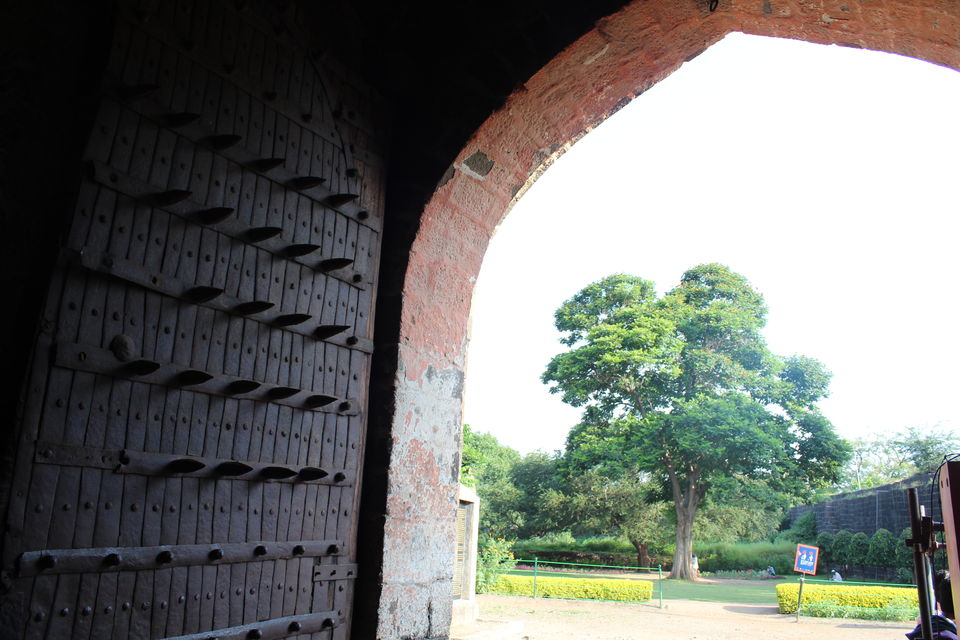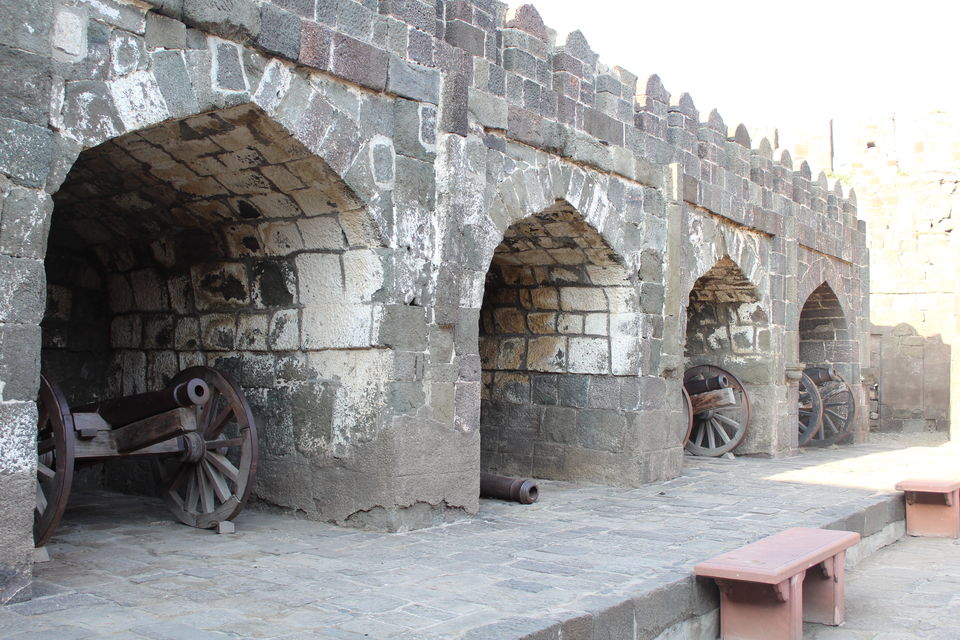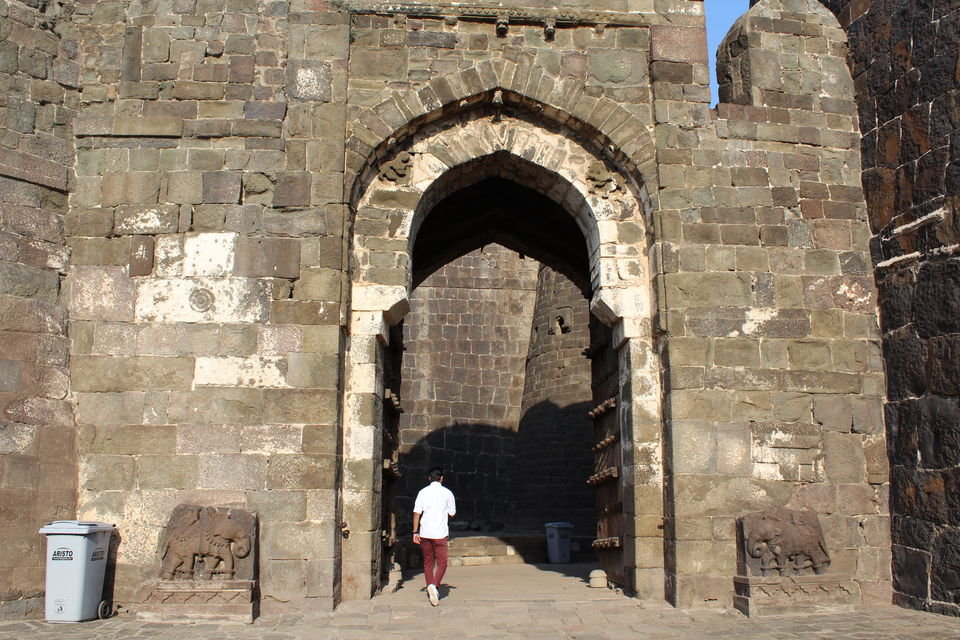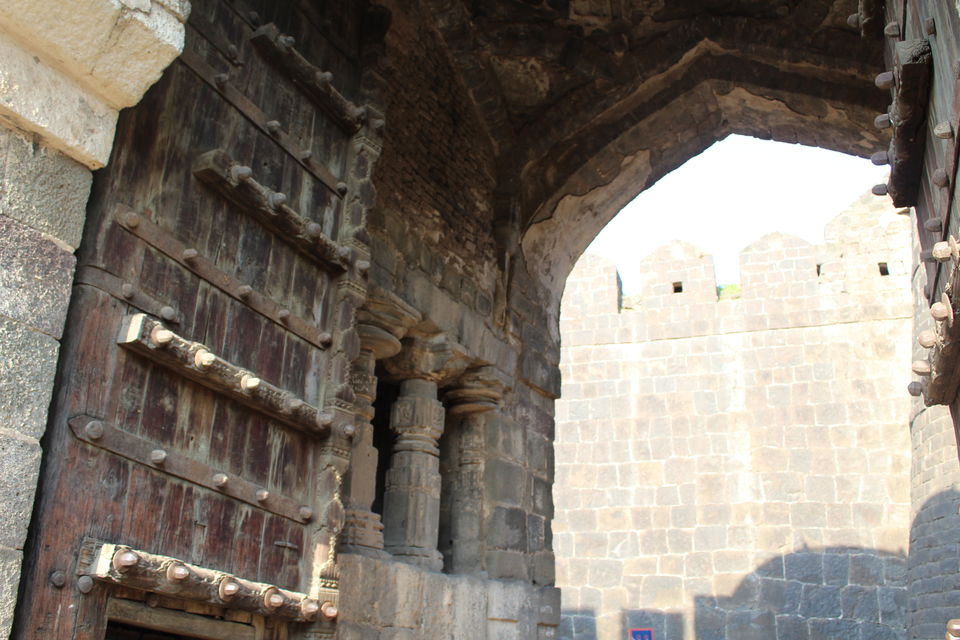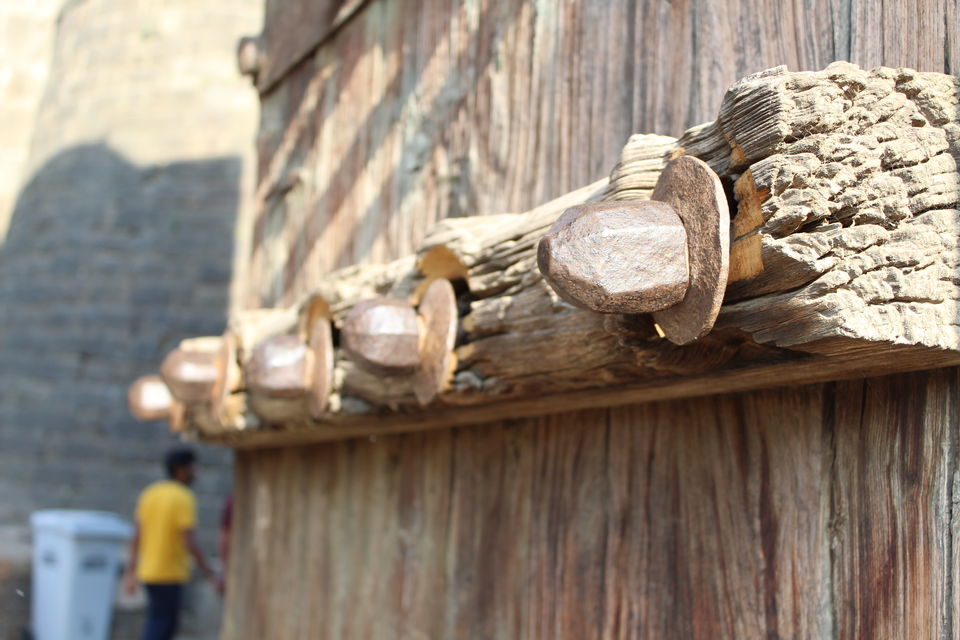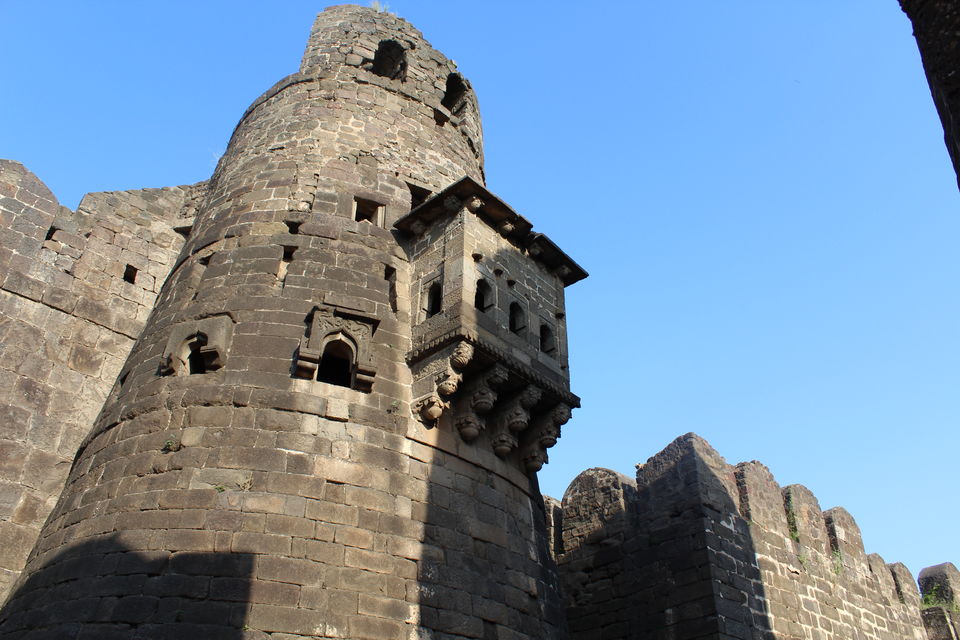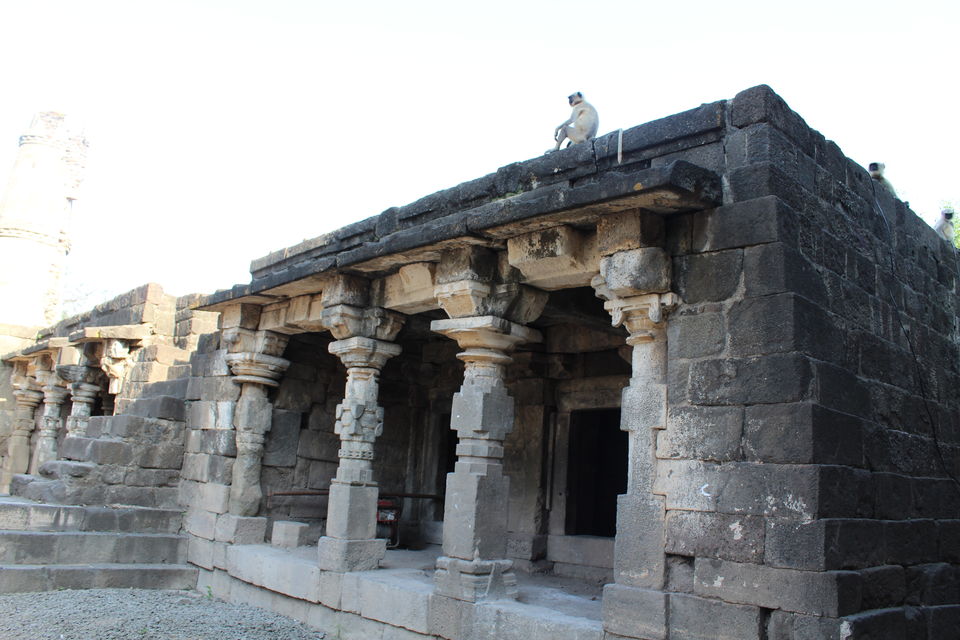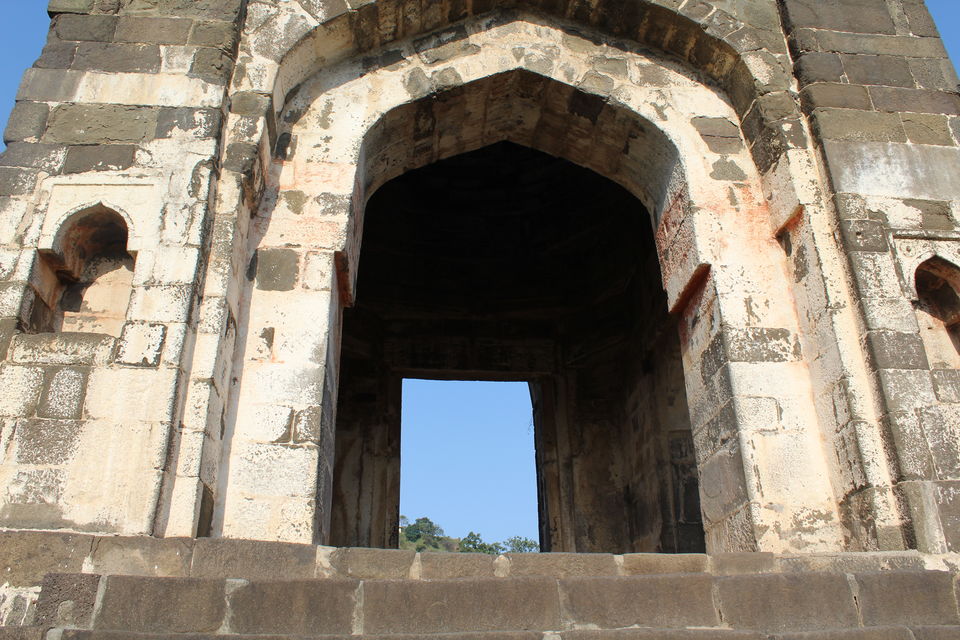 Daulatabad is also popular for its giant canon ,you can see large number of cannons on this fort.These cannons are made of either bronze or iron .Mendha, durga, kala pahad are most interesting cannons on this fort.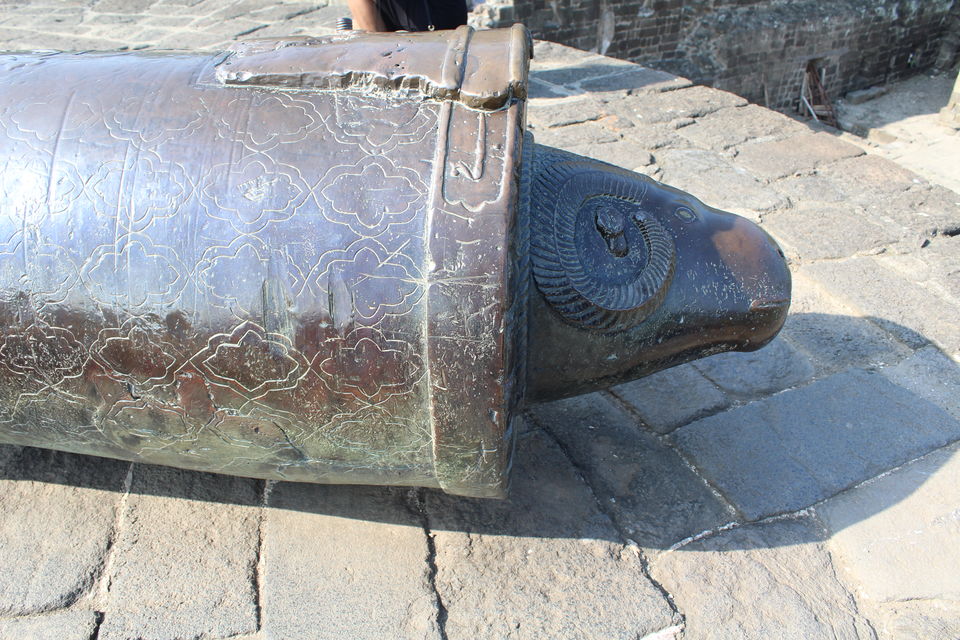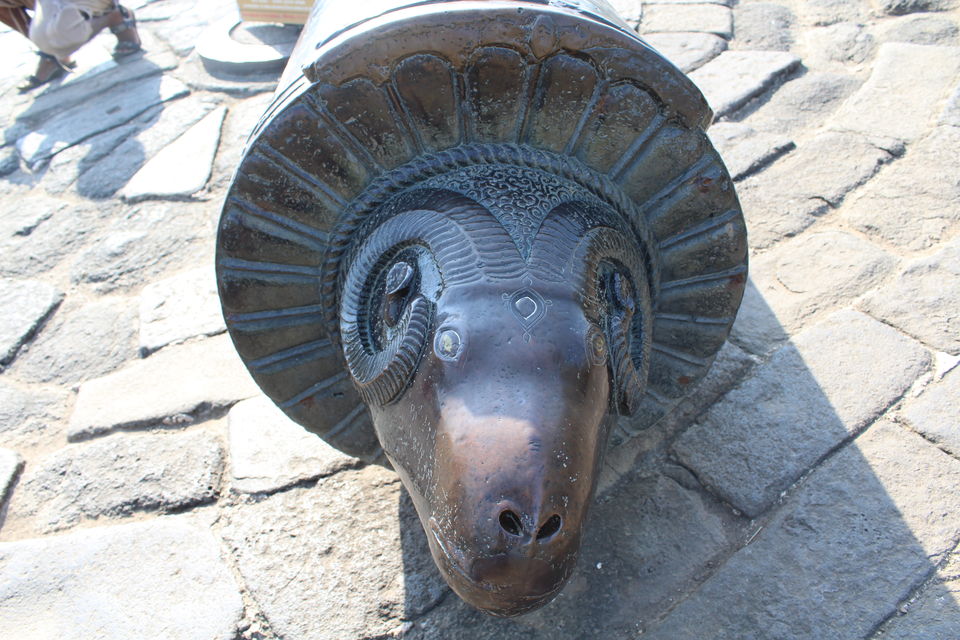 Other attraction of Daulatabad fort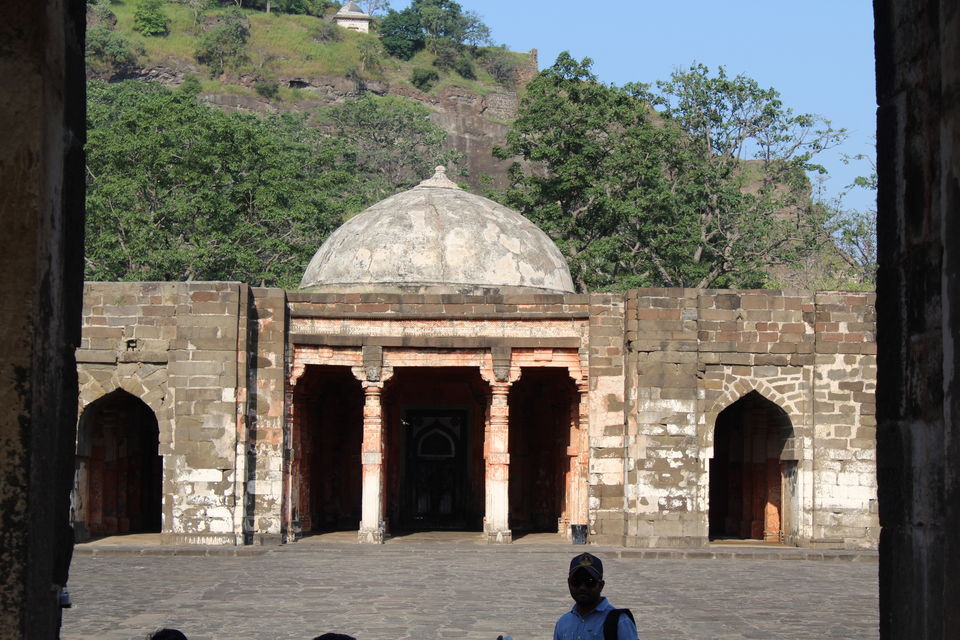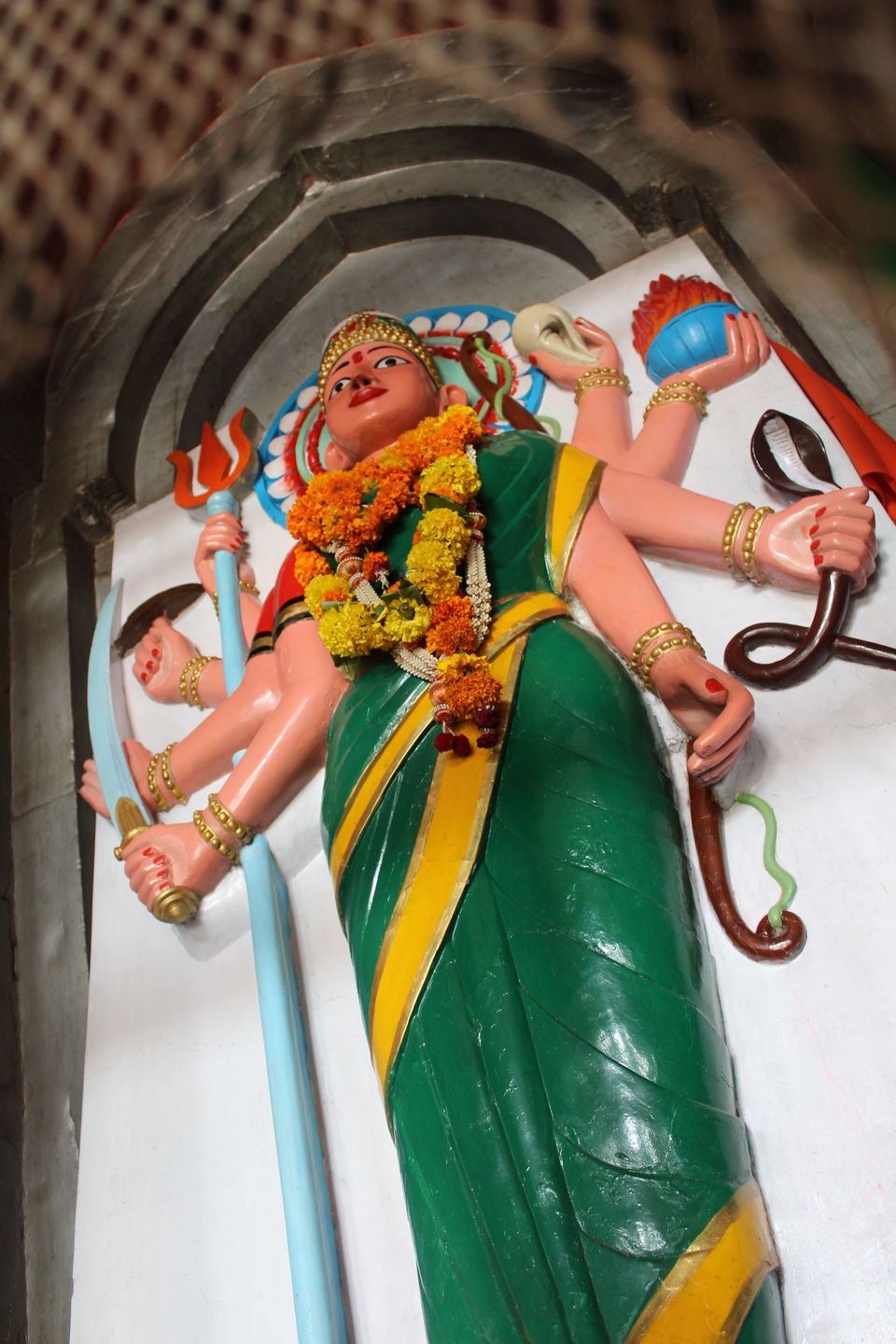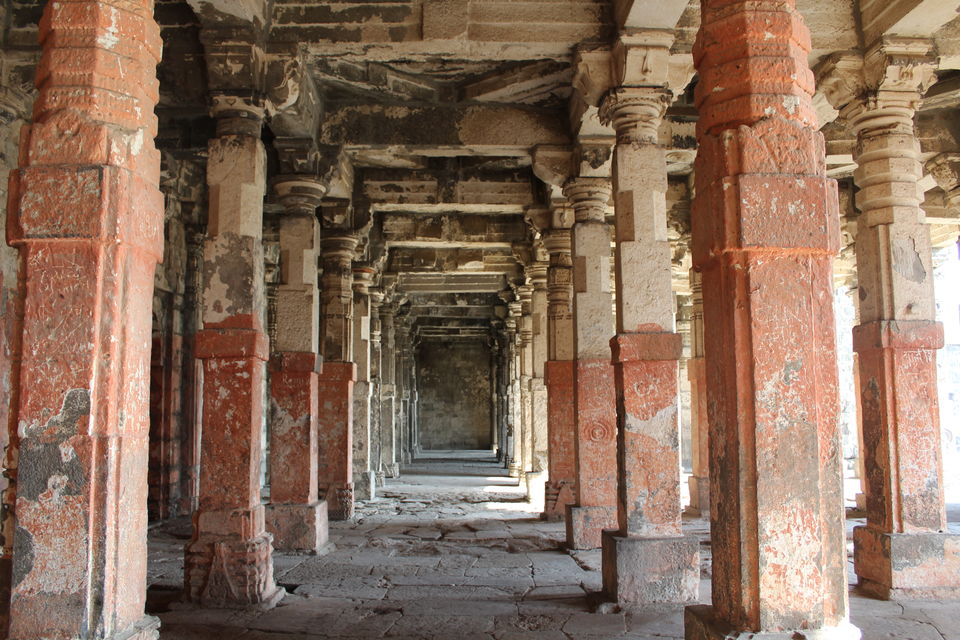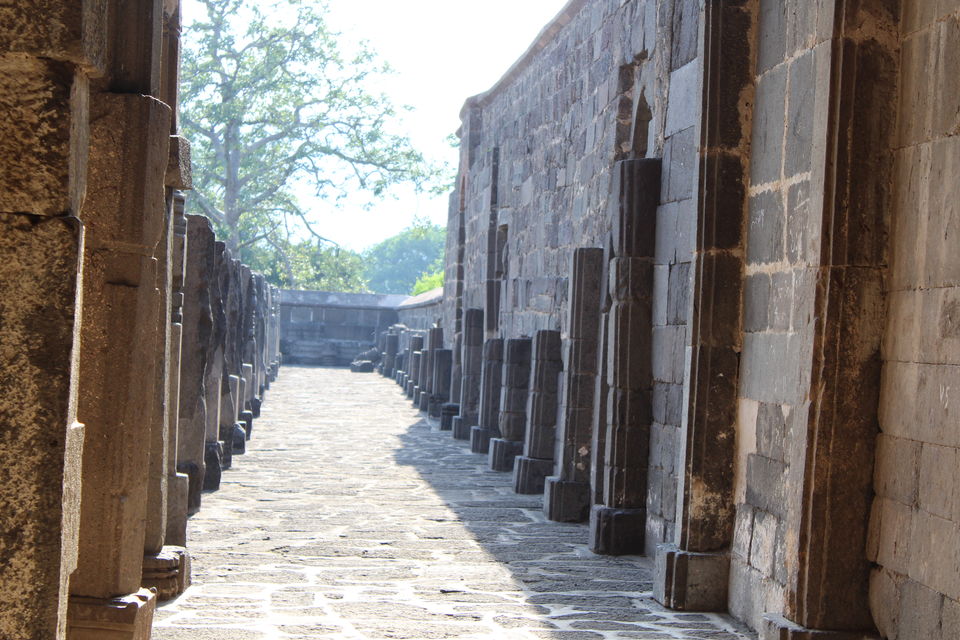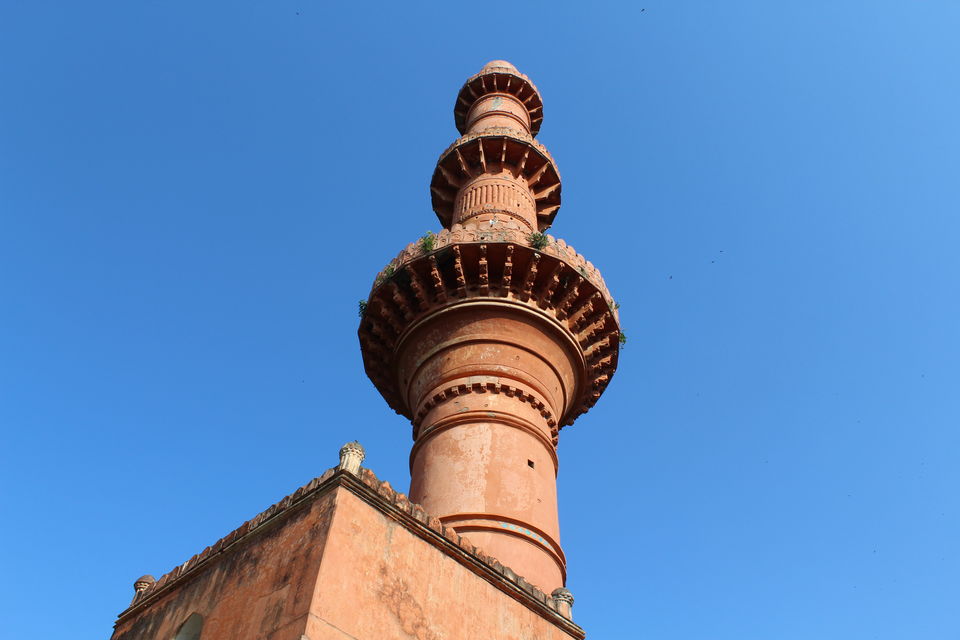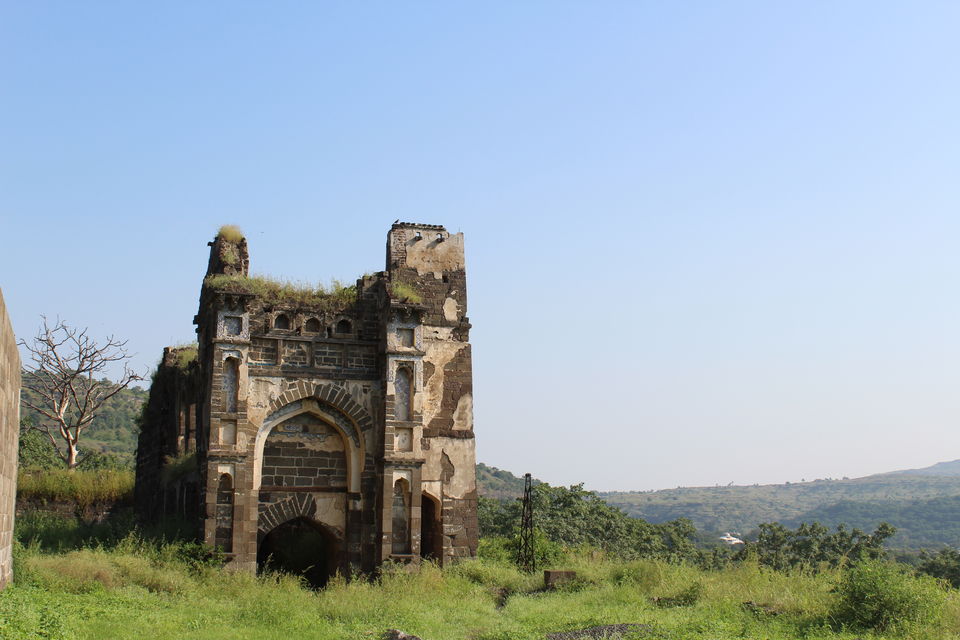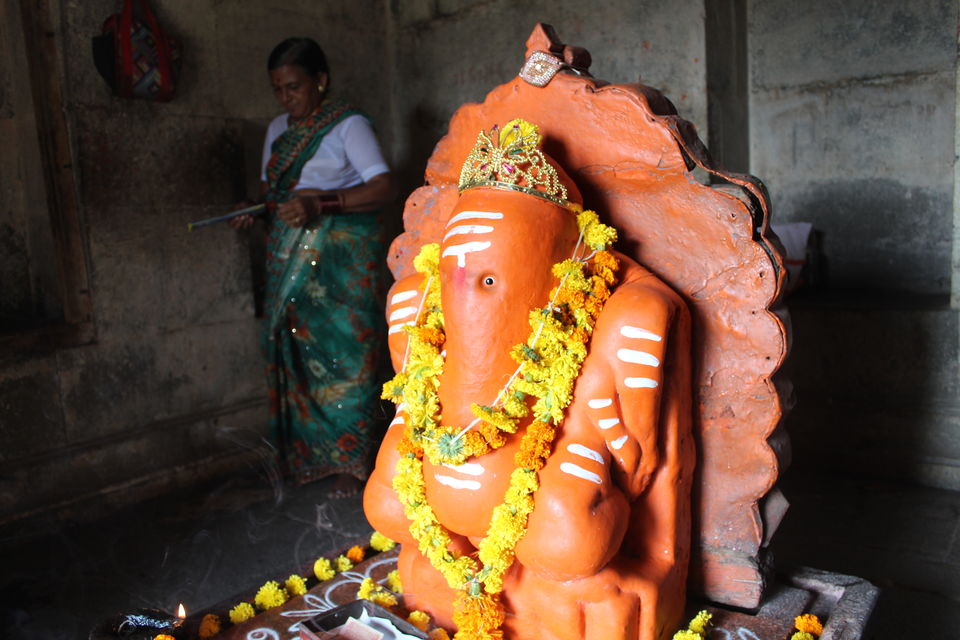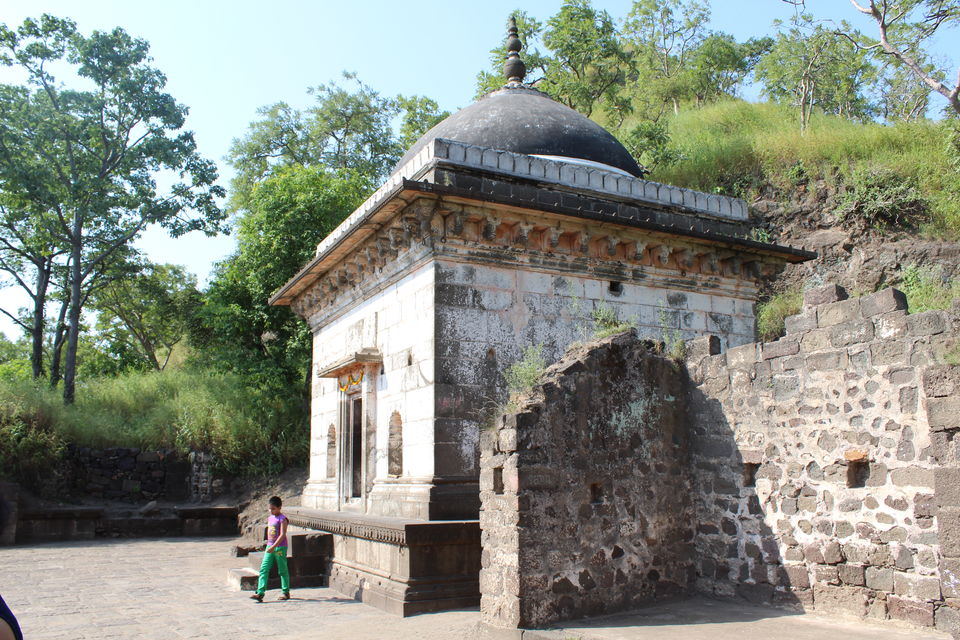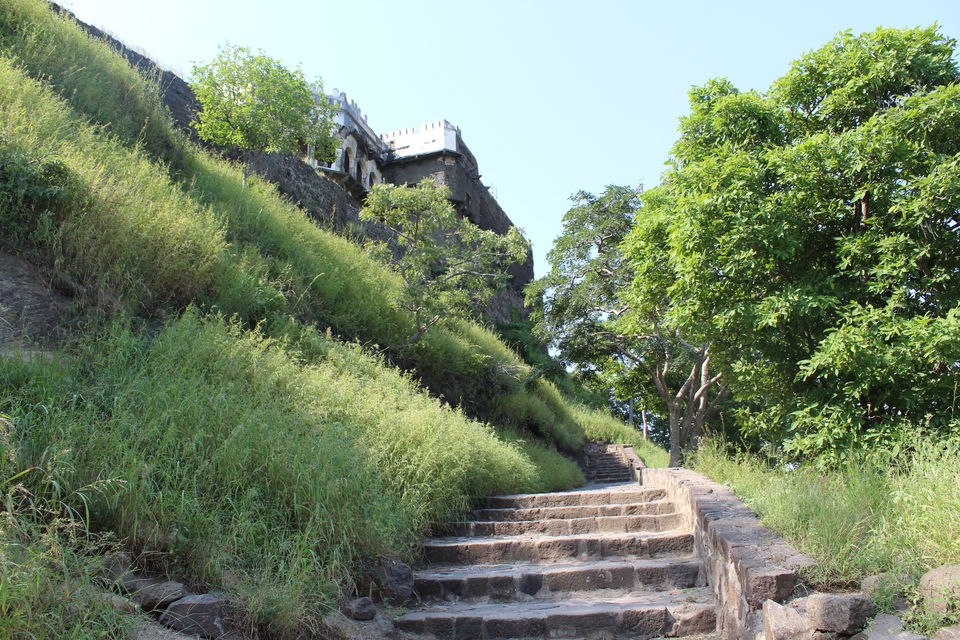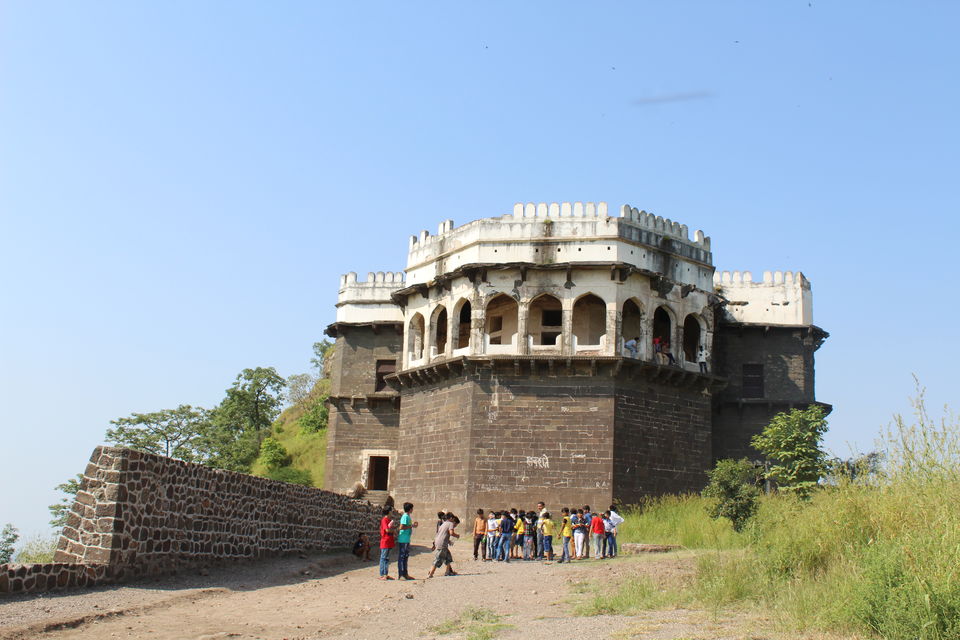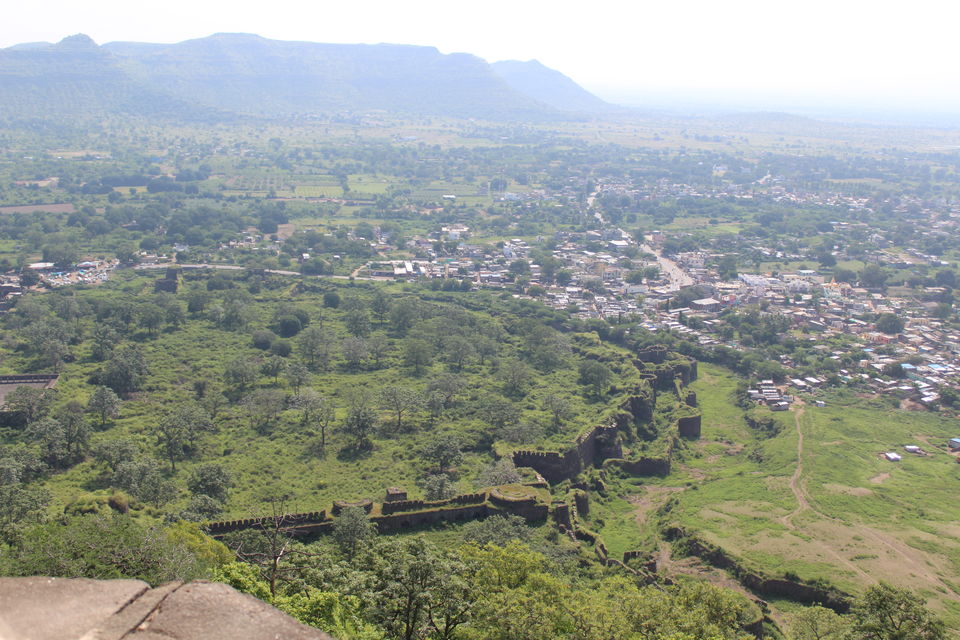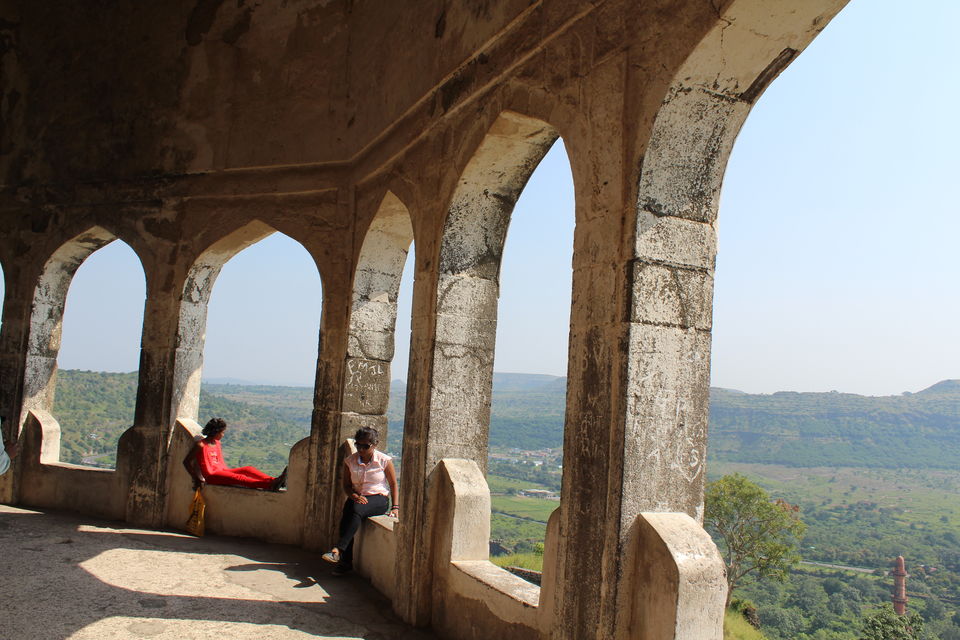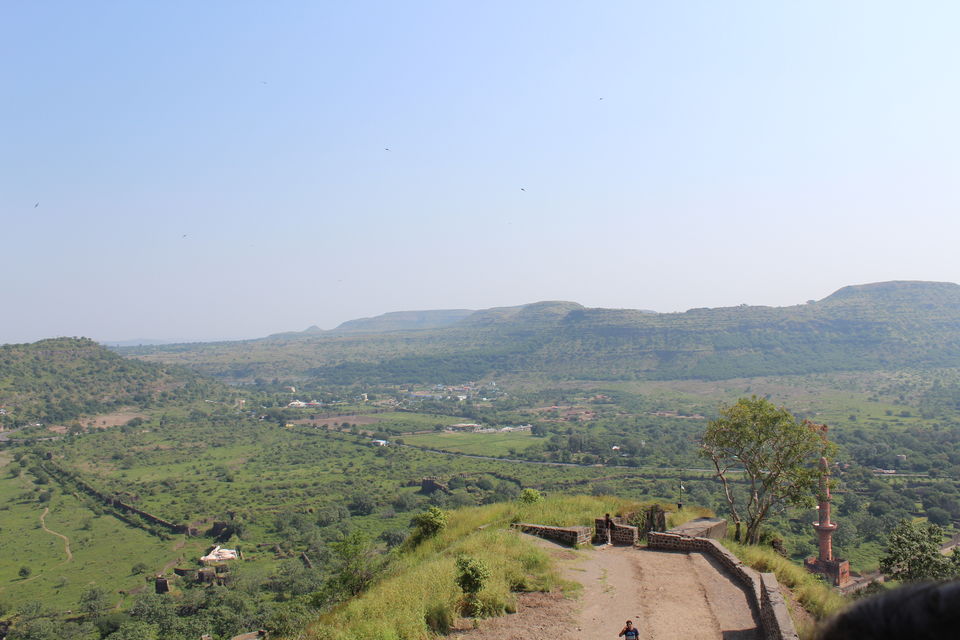 Ellora Caves
Wolrd famous Ellora Caves situated 30 kilometers from Aurangabad city. Ellora Caves are World Heritage Site, really impressive rock cut temples & monasteries. There are 34 caves, structures excavated out of the vertical face of the hills. There are 12 Mahayana Buddhist caves (caves 1-12), 17 Hindu caves (caves 13-29) and 5 caves of the Jain faith (caves 30-34), 22 more caves, dedicated to Lord Shiva, were recently discovered. The Ellora Caves are not only a unique artistic creation but also with its sanctuaries devoted to Buddhism, Hinduism and Jainism, it illustrates the spirit of tolerance that was characteristic of ancient India.