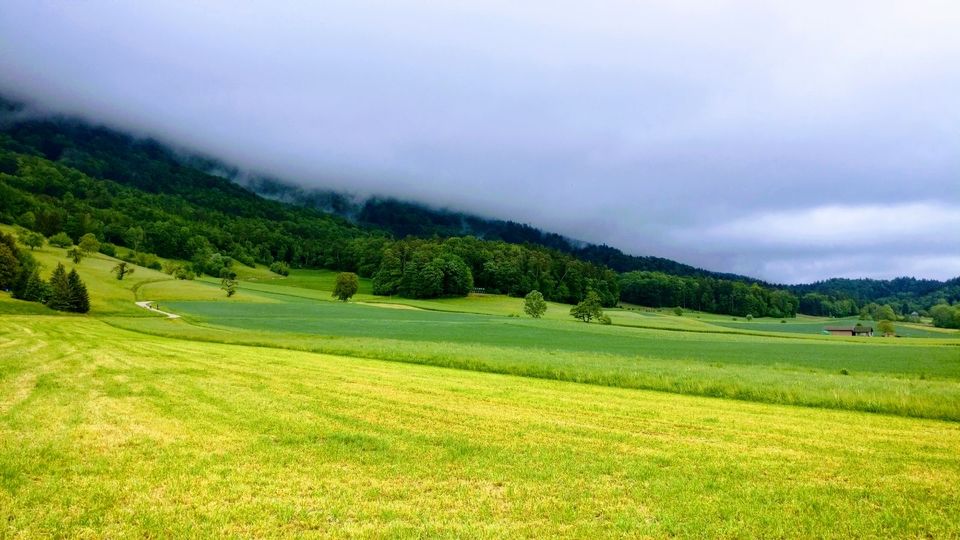 "Once a year go someplace you have never been before" - Dalai Lama
Summers are just around the corner and they won't come alone! They will be accompanied by summer vacations in schools. Parents and kids are equally excited. Our kids look forward to their annual break, and we parents want their vacations to be a healthy balance of fun and learning.
So what can be more exciting and educative than planning a fun-filled, thrilling summer getaway? Travel experiences are the best gifts we can pass on to next generation. As they say "Don't tell your children about the World. Show them ".
I strongly believe that the time, money and energy invested in travel is a very worthy investment. We should take our kids to one new destination every year because:
1. As Kevin Kelly rightly said "Travel is still the most intense mode of learning." It is so much better to look at various man-made/ natural wonders from your own eyes, rather than just peeping at their pictures in boring text books. Travel teaches us life lessons which books cannot. It adds multiple perspectives through actual experiencing.
2. Travel brings us close as a family. In today's busy life, where we somehow manage day to day affairs, it is a welcome idea to take a week off and spend quality time with kids. As the saying goes, to be in your children's memories tomorrow, you have to be in their life today!!
3. If we manage to use travel as a means to get ourselves a much required break from a world ruled by internet and gadgets, it is much coveted bonus!
My top 5 picks from India for a kid friendly holiday this summer are:
1. McLeodganj: The picturesque surroundings of McLeodganj and the presence of the serene Buddhist culture make this a great destination. It is home to the great Tibetan Leader Dalai Lama. Even in the soaring summers, the weather is quite pleasant and welcoming. With the view of snow covered mountains and scenic Kangra valley, this place seems a welcome change to most city-dwellers.
Things to do in McLeodganj with kids: Explore monasteries. You can visit the residence of the Dalai Lama, and if you are lucky you can see him in person. Relish the awesome food for which McLeodganj is famous. Undertake simple trekking trails, adventure camps and home-stays where families can enjoy a fun time. For the little cricketers, a visit to cricket stadium in Dharamshala (which is just 5-7 km away from Mc Leodganj) will be a trip to remember .
Expert Tip : Road from Amritsar to Mcleodganj is better than that from Chandigarh. So a day or two can be spent at Amritsar in exploring world famous Golden Temple , Jalianwala Bag and Wagah Border.
2. Darjeeling: As soon as you hear someone mentioning Darjeeling , a view of majestic Himalayas and sprawling tea gardens flash in front of your eyes. And add to this the cute toy train huffing and puffing steam and passing through beautiful forests and mountains. Children will have a ball of a time exploring this quintessential hill station, visiting various touristy spots. Again the food and bakery preparations in Darjeeling are to die for.
Things to do in Darjeeling with kids: Hop on to the toy train , they will remember this fun-filled ride for a long time. Toy train is also a UNESCO World Heritage Site with an interesting history. Visit tea plantations and the tea factories. Enjoy the breath taking sunrise at Tiger Hills.
Expert Tip: Darjeeling can be reached by taking a cab / bus from Bagdogra .Interestingly Gangtok is also around 125 KM from Bagdogra . So a trip combining both Darjeeling and Gangtok can be planned in one go . Pls note that a new airport at Pakyong (about 35kms from Gangtok) is now operational since September 2018.
3. New Delhi : The capital of India is an ever green destination to be visited with kids of all ages for its historical heritage. Kids can explore the glorious past of India. They can relate much better to their history lessons, when they see the sites in front of their eyes. New Delhi is also known for various famous museum like Doll museum, train museum etc which can enhance the learning experience for the kids. It does get quite hot during the day times though!
Things to do in Delhi with kids : Check out historical sites such as Kutub Minar , light and sound show at Red Fort , Birla Planetarium and various museums. A joy ride in metro is also an interesting option when you visit the capital city.
Expert Tip: Since New Delhi is a central location, one can plan a short trip to Dehradun, Mussoorie, Haridwar & Rishikesh which are all nearby.
4. Srinagar : It is not an exaggeration, when Kashmir is called heaven on Earth. A look at Dal lake, snow covered mountains , lush green valley , clear sky and you will be convinced that paradise cannot be very different. Kids will love making snowmen at Gulmarg and the fascinating gondola ride over snow covered mountains
Things to do in Srinagar with kids: Gandola ride, boat ride, a stay in a houseboat
Expert Tip : Tulip Festival is hosted in Kashmir Valley during the onset of Spring Season. You can get ready to be a part of it this year as the festival will commence from 1st April 2019. It last generally till first week of May. It is a unique event and worth a visit.
5. Coorg : A land of misty hills, lush forests, acres and acres of coffee plantations, and breathtaking landscapes - Coorg is an ideal summer getaway. The postcard-perfect Coorg, is a land of mesmerizing beauty and scenic charm. The fresh air infused with the distinct aromas of coffee, vanilla, pepper and other spices provides a refreshing change.
Things to do in Coorg with kids : Interact with the elephants at the Dubare Elephant Camp , visit the Namdroling Monastery ,and explore Nagarhole National Park and plantation trail in coffee estate and tea/coffee factory visit.
Expert Tip: Mysore is halfway up to Coorg if you travel from Bangalore . So it is recommended to spend a day at Mysore and explore Mysore Zoo, Mysore Palace and Brindavan Gardens.
So what are you waiting for? Get tickets booked now to make most of early discounts before the peak holiday season kicks in !