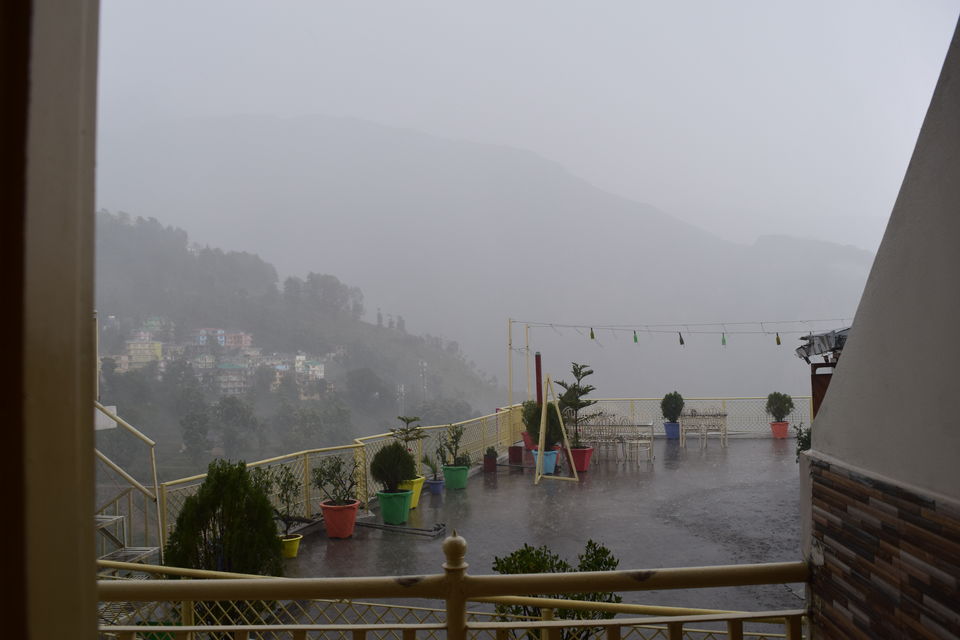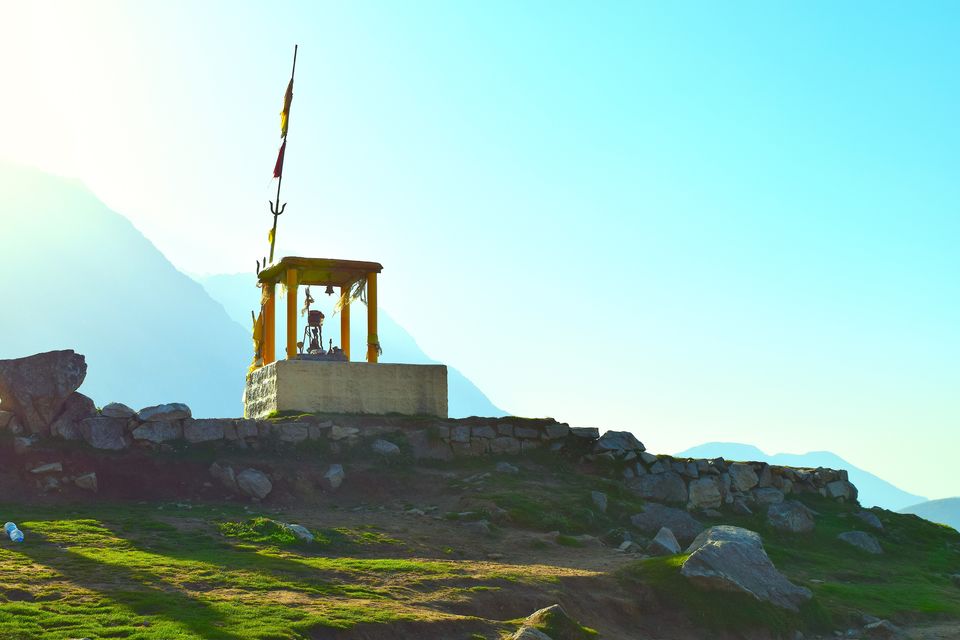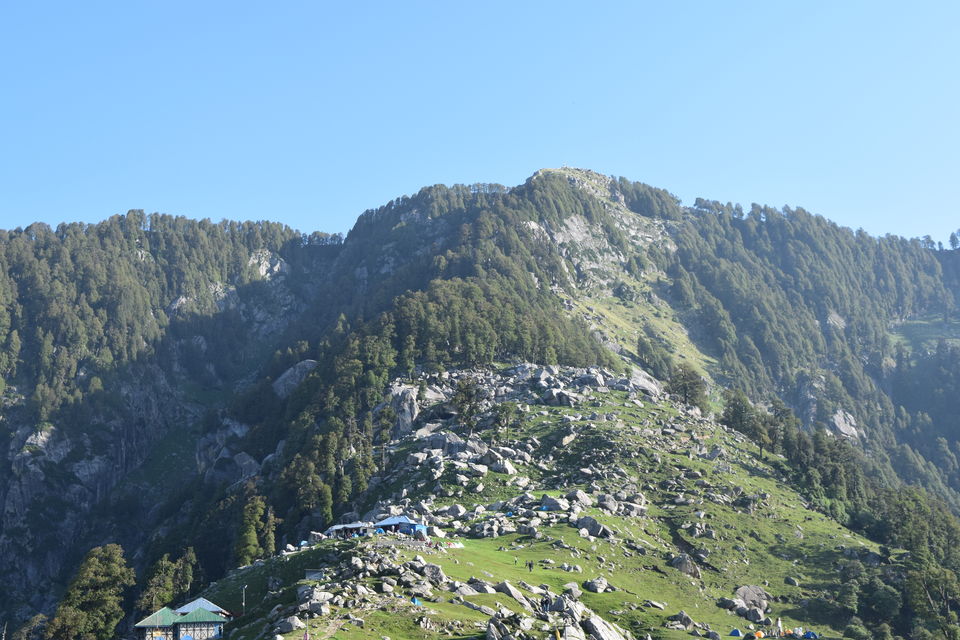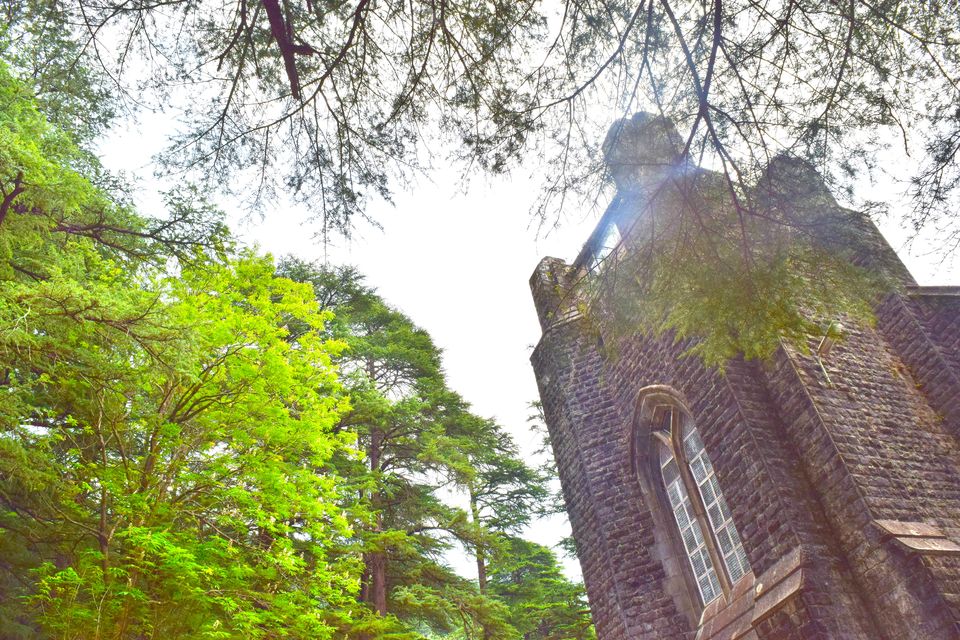 Mcleodganj is one of the places that I have visited a number of times now. Since 2013, I've been taking short getaways to this place almost every year. The main reason is that its a perfect road-trip option. The proximity to Chandigarh is another plus. For the first time that I visited the place, it was comparatively different in a lot of ways. A few friends who had visited it earlier, said that their wasn't much to see and that three days in the place is sufficient. That was the first review about Mcleodganj that I received. Also, I don't see a lot of craze about the town pre 2012 even on the Internet. Year by year, I have seen Mcleodganj transform into a go-to travel hub for the youngsters.
From what I have observed, here are a few reasons that have added in making Mcleodganj a mainstream tourist destination!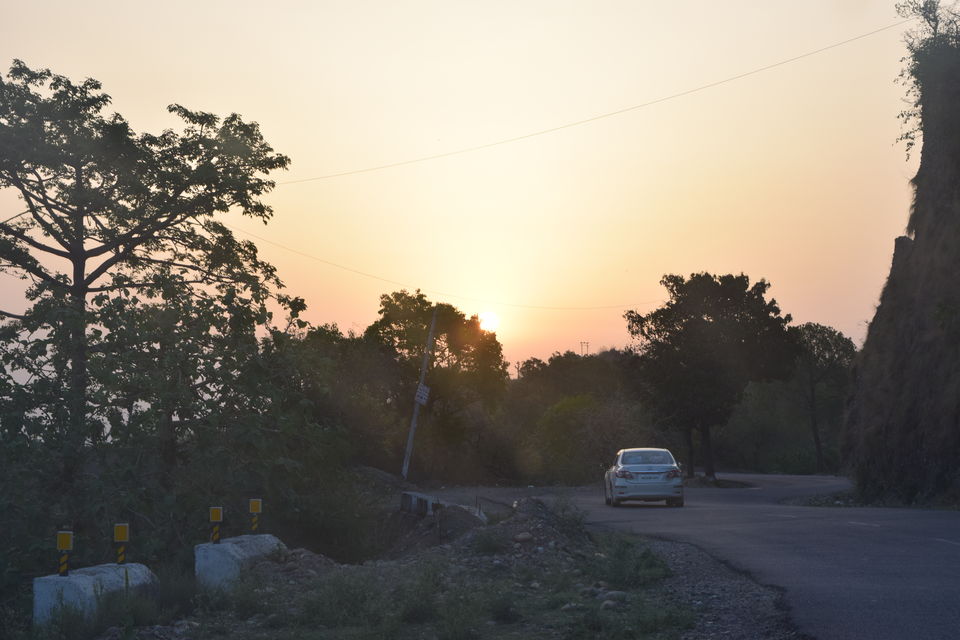 That's one big reason! Where Manali, Spiti, and Leh stand very far from places like Delhi, Chandigarh, Jammu and other cities of Punjab, Haryana, Mcleodganj is comparatively closer. Also, the terrain isn't as rocky and dangerous as others. I say this because I have taken a couple of self-driven road trips to the town. Up till Una, you're basically in the plains, and as you enter Kangra, you caress the breadth of the Dhauladhar foothills. It only gets steep when you enter Dharamshala and that is like only for 40-50 kilometres. The roads are safe. There are umpteen bus services from Delhi and Chandigarh. Taxis are also readily available. For our traveller friends from Mumbai and far by cities, air travel is also an option as the closest airport is just a few kilometres away from Mcleodganj, in Gaggal.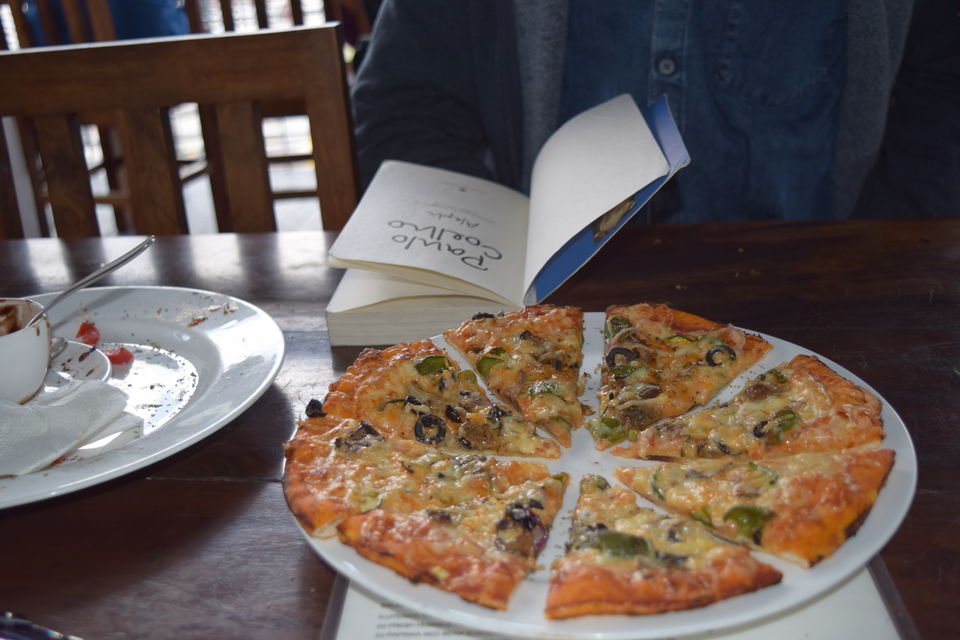 For a foodie like me, Mcleodganj is H-E-A-V-E-N. Whether you're looking for Israeli, Tibetan, Chinese, Continental, Italian or Indian food, this place has it all. You can satiate your food-lust all day long and still there might be a lot that you may miss. From silk soft cheesecakes and pancakes, aromatic teas, to king-size breakfasts and scrumptious momos; this is basically a food paradise. You don't really get all that variety in one place usually!
A Big List of Things to Do: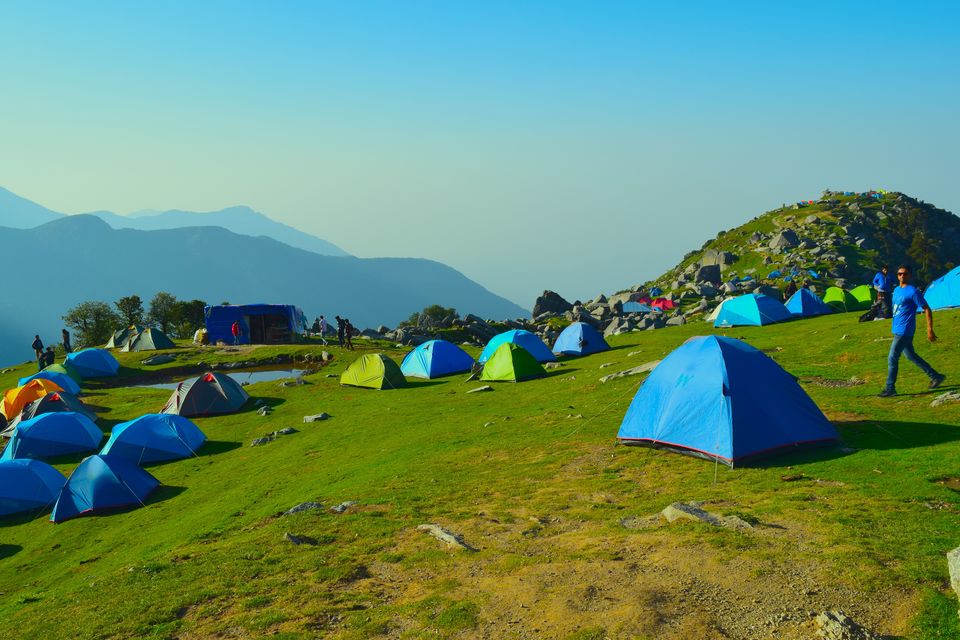 You want to visit a waterfall - Bhagsu Nag is your place! You want to see a lake lined by emerald Deodar forest? Take a cab to Dal Lake. Want to visit a lazy village for a yoga retreat? A walk to Dharamkot is in order. Is trek your thing? The magical Triund Hill awaits you! Just want to be lazy, eat, shop and make merry, the cafes and bazaars of Mcleodganj are for you. If not that, maybe you want to peep in the Tibetan history? the Dalai Lama temple, Norbulika Museum and more are the places for you to visit. Even not that? Do you want a very quite week to yourself, Naddi is your place. Want an altogether 'something different' experience, volunteering could be the thing for you! You see - there a lot and a lot of things that you can do in this small place, thus that makes it a perfect summer getaway!
The Blast on the Internet: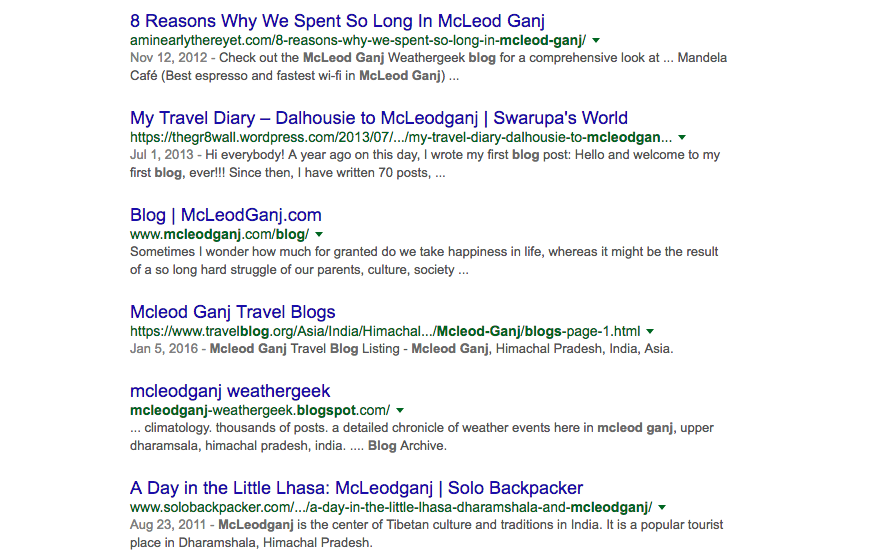 Slowly, people started falling in love with the town. They told other people - via - Instagram, Facebook, Blogs (like this one), and thus, Mcleodganj became the place everyone wanted to visit. Now, everyone, everyone wants to write about Mcleodganj, eat at Illiterati, trek to Triund, click a picture with a Lama, shop for dreamcatchers and what not! The Internet love for the place has definitely turned it into 'the-social-media-perfect' place.
Offers the Best Views of the Dhauladhars and Beautiful Weather: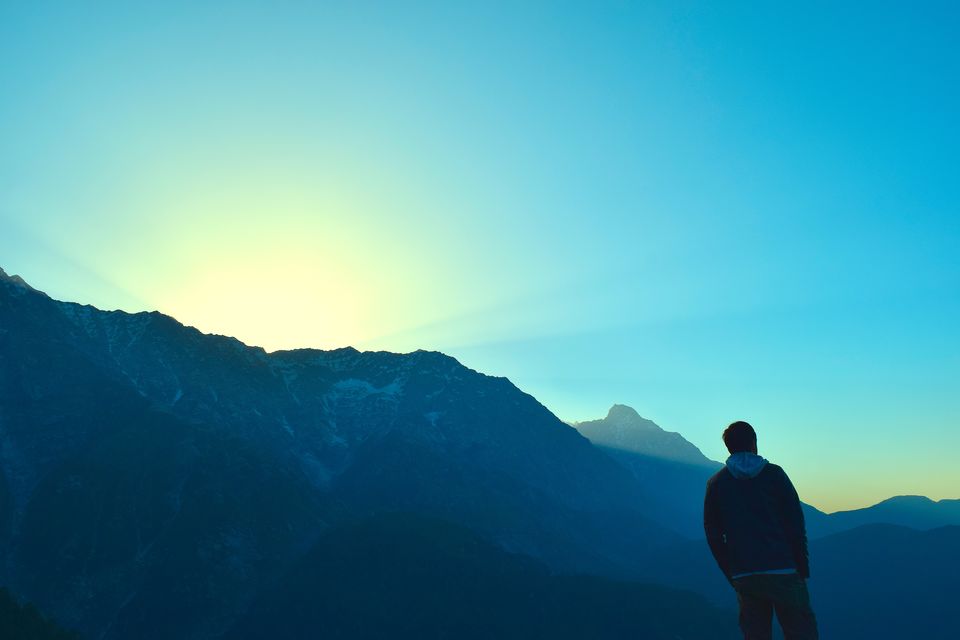 What I love about Mcleodganj is that it is not too cold like Leh and not too hot like Shimla ( has turned now). For a nature lover, a simple walk through the town can refresh the soul. The Moon Peak that towers over the town puts up a breathtaking show every morning and evening. Overall, it is a nature-lover's destination to be!
I'm sure there are several other reasons that have contributed in the making this a perfect Himalayan getaway. However, this isn't working in the favour of the town as much. Increase in commercialisation leads to exploitation of the nature and that's never a good thing. The first time I visited in 2013, there were fewer tourists, there was enough space to walk on the roads, lesser traffic, you could easily find a spot to just sit and stare at the mountains all the day long in peace. I think this charm of Mcleodganj is fading away slowly. Thanks to us! People like you and me, we're doing Mother Nature no good. We literally exploit one hill station and then move to the next. Mcleodganj is the latest victim on our lists and I think it is high time we stop. Yes, we need to stop before we lose this beautiful town to sheaths of plastic, global warming and pollution.
If you're traveling to Mcleodganj, or any other hill station for that matter, be a responsible traveller. Please do practice Swach-Bharat-Abhiyan anywhere you go!
Why such cry call? There were about 1100 people pitching there camps on the Triund hill last weekend. That's too much! Way too much! Blaring sounds from the cellphones, speakers crushed all hopes for anyone who was looking for nothing but peace. You could see plastic bottles, beer cars, paper plates, tissues, and all other forms of trash piled up all along the trail. Why are we trashing a place we love? It makes no sense!
Next, there are more cars in the town now than there are people. You can just not move around the town without hitting your knee once or twice.
Certainly, we don't have to stop visiting the place but being responsible enough is important. If you love Mcleodganj and want to keep enjoying the peace that it offers, contribute your bit by not polluting and trashing it. Planning your vacation during the off-season is another thing, I think we can do.
What's your take? Do you think such rapid commercialisation is right?
Mcleodganj is meant to be a small, quite town where people can come and learn about the Tibetan culture, enjoy nature and meditate in peace. We need to let it stay that ways!